5 Wedding Invitations Inspired by Wes Anderson Movies
Even Margot Tenenbaum would be delighted to RSVP.
by Carrie Anton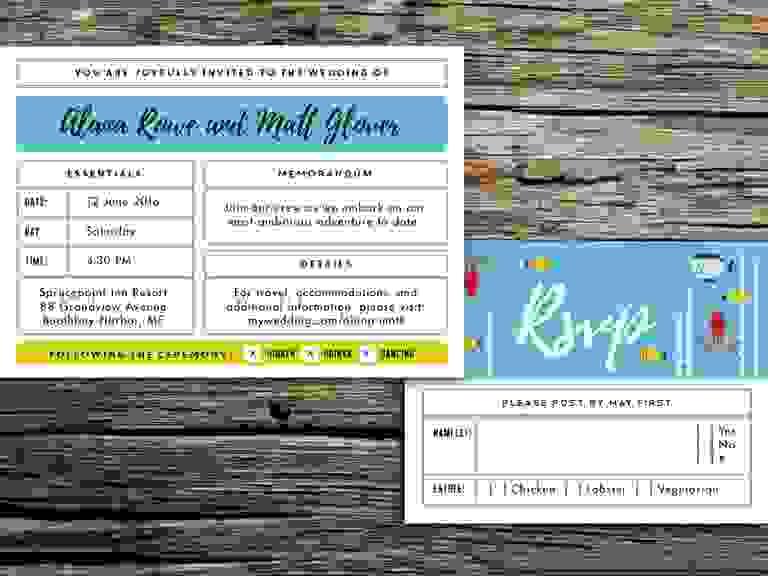 Nearly recognizable from the opening credits, movies by director Wes Anderson have their own signature aesthetic (whimsical, bright and clean) that fans love and look forward to. If your heart skips a beat when watching the vintage camp-style Moonrise Kingdom, the corduroy-covered Fantastic Mr. Fox, or really any movie he's made since his 1996 debut of Bottle Rocket, then you're going to love these wedding invitations that have Wes Anderson written all over them.

'The Royal Tenenbaums'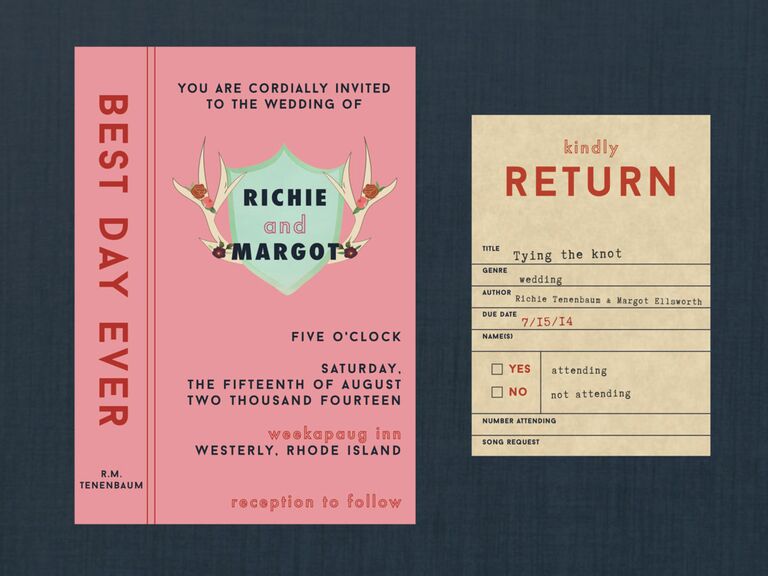 If your love started out a secret, but you've chosen not to leave it at that, then these Margot-and-Ritchie-inspired invites are for you.

BlackLabStudio Wes Anderson–Styled Library wedding invitation, from $60, Etsy.com
'Fantastic Mr. Fox'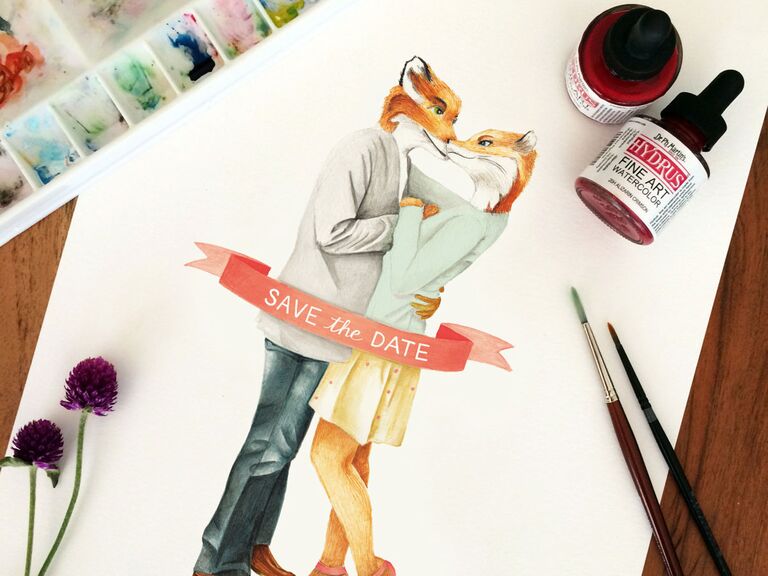 In true foxy style, this save-the-date shows that every love is different, and there's something kind of fantastic about that, isn't there?
ArcherandOlive Fox save-the-date cards, $60 for 25, Etsy.com
'The Grand Budapest Hotel'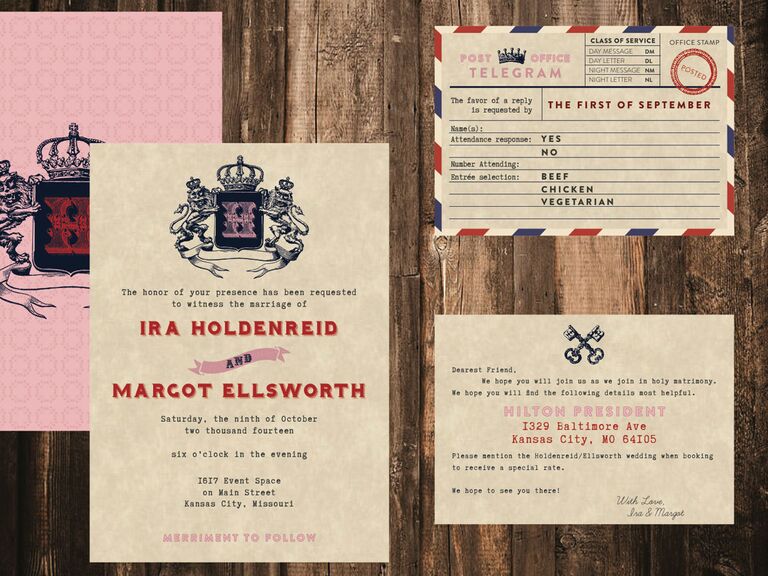 If your groom always wanted to be a lobby boy (and who wouldn't?), then this vintage crest wedding suite is just perfect.
BlackLabStudio Vintage Crest Wes Anderson wedding suite, from $60, Etsy.com
'Moonrise Kingdom'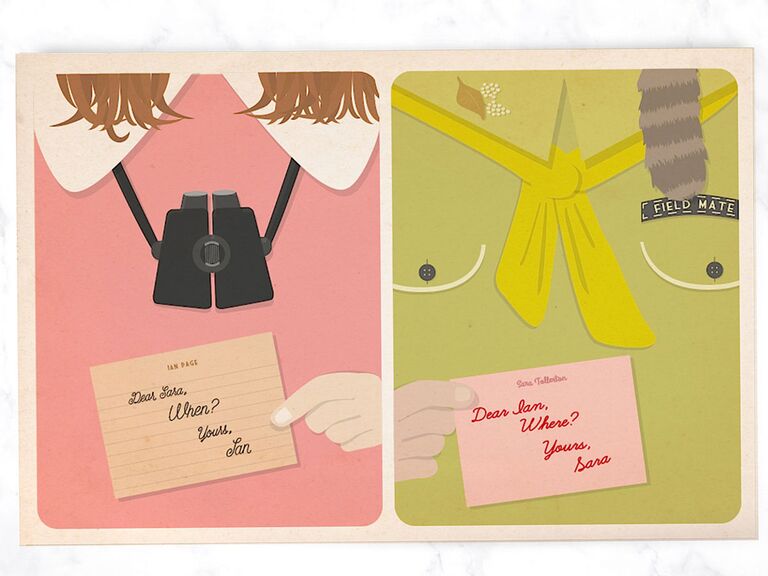 As you embark on your grandest adventure, send rustic save-the-dates that lead the way to your wedding day.
MissDesignBerryInc. Moonrise Kingdom–inspired custom wedding invitation suite, from $38, Etsy.com
'The Life Aquatic With Steve Zissou'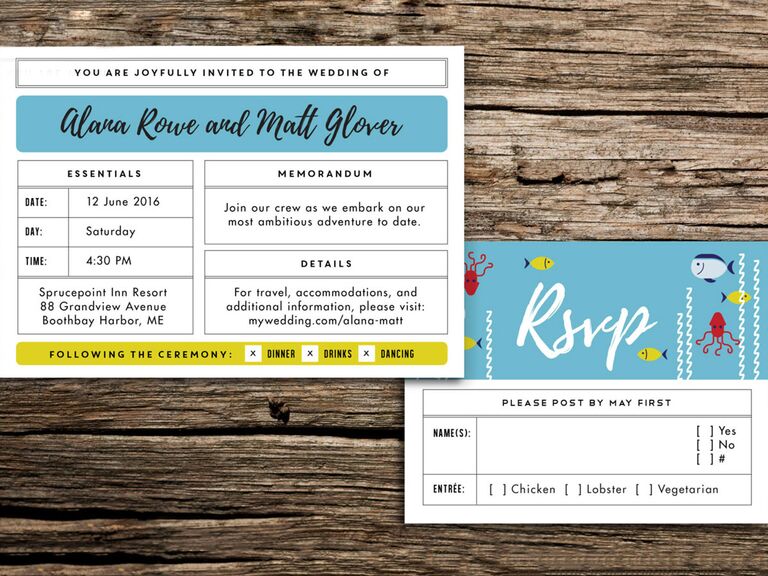 The deeper you go, the weirder life gets, so let your guests know who'll be standing by your side for the adventure.
FactoryMade Life Aquatic wedding invitation suite, from $60, Etsy.com