The Ultimate Guide to Planning a Disability-Friendly Wedding
Ensure your wedding can be thoroughly enjoyed by all.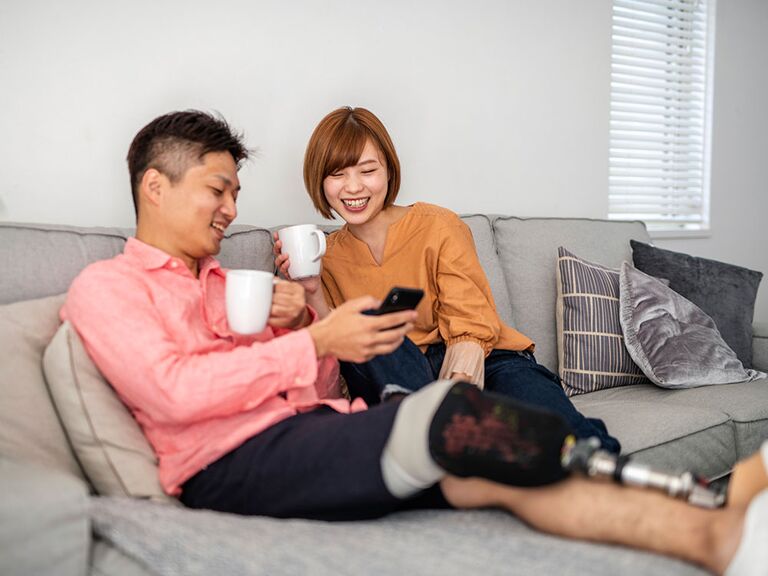 Azman Jaka/Getty Images
Wondering how to plan a wedding that's more accessible? We connected with top wedding professionals to understand the steps to-be-weds can take to create a special day where all feel welcome and able to participate in the festivities.
Shannon Collins, an Autistic wedding photographer based in Philadelphia, shares that "according to the CDC, 1 in 4 Americans have a disability that impacts a major part of their life. That number undoubtedly becomes higher if we expand the definition of disability beyond what the CDC uses, especially given the effects of the pandemic. Even if marriers aren't disabled, it is likely many of their guests in attendance are disabled with vastly different support needs to consider."
The pro goes on to share that "​​it's impossible to make events fully accessible to everyone, but finding ways to make weddings more accessible is an act of community care. Many people have an idea in their minds about what disability looks like. To many, my disabilities are considered 'invisible,' since you can't see them. We all hold biases, so finding ways to disrupt them and remind ourselves that we don't know what people need until we ask, is essential."
Below we've gathered expert tips and insights to serve as a starting point for marriers who want to make their wedding planning journey more accessible. While the tips may not be all-encompassing, they're a great first step toward creating a more-accessible wedding celebration where all feel welcome and honored.
In this story: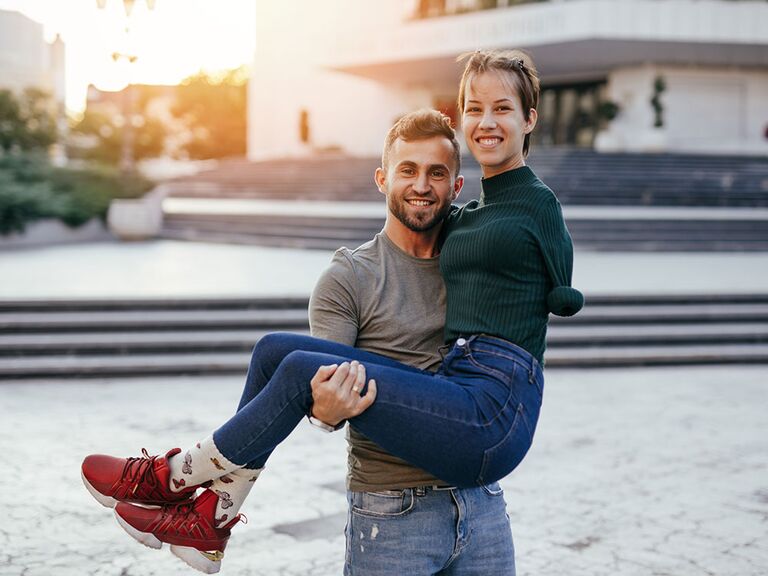 12 Tips for Planning a More Accessible Wedding
"Weddings represent so much more than just two (or more!) people committing their hearts and lives to each other," says EquallyWed's Kirsten Palladino, a neurodivergent and severely hearing-impaired wedding expert. "At the center, yes, that's the focus. But it's also a time to honor the people in your life who support and celebrate your relationship. These people are important to you, so making sure their needs are met whenever possible should also be important to you."
With that in mind, the pro encourages to-be-weds to consider, "what's possible—and breaking that down even further, what's feasible? It's understandable that you might not know about all your guests' challenges, especially if you have a large guest count, are allowing your guests to bring plus-ones and/or children, and because people shouldn't be obligated to reveal their disabilities to anyone. But when you're planning a wedding where one or more guests, vendors or even one or both of the marriers has a known disability, you absolutely can and should work solutions into the plan. This helps everyone feel welcome and included, but it also ensures that everyone experiences your wedding the way you intend." Let these tips inform the plans you make to ensure all those celebrating feel welcome.
1. Not All Disabilities Are Visible
You may be aware of the disabilities your closest loved ones and wedding party members have, but chances are you're unaware of some conditions other guests may need accommodations for.
"Couples can't assume—chances are, especially for a medium to large wedding, there are needs you don't know about," says Alaina Lavoie, Program Manager at We Need Diverse Books and Boston-based disabled journalist. Lavoie notes that "it's critical that you create communication streams where attendees feel comfortable disclosing any accommodations they may need." On your RSVP card in your wedding invitations, you can have a field where guests can share anything important that they want you to be aware of, from allergies to mobility issues. Beyond an RSVP card, Lavoie suggests that an anonymous communication stream is also worth considering so that "if someone has a specific concern, such as needing an accessible bathroom, they know this concern will be addressed," without making a big deal of the request.
2. Proper Research is Key
Relying on expert knowledge throughout the entire planning journey is a must. Our experts weigh in with their first-hand thoughts and advice here, but for further reading, disability advocate Meara Bartlett's book Wedding Planning for Spoonies can also be a resource for to-be-weds. Additionally, Collins shares that "there's an incredibly helpful chart about 'building sensory-friendly public spaces' with advice from the Autistic Self Advocacy Network in the book Unmasking Autism by Devon Price."
Given that you're the person most familiar with the nuances of your wedding and your needs, it's key that you and your partner spend time researching and planning for whatever accommodations befit your circumstances.
3. Hire Experienced Vendors
This should go without saying no matter what kind of special day you're planning—experienced and capable vendors are a must-have for bringing your big day to life.
Beyond experience, you also want to ensure that your vendors are generally on the same page as you and are genuinely empathetic and inclusive. Throughout the wedding journey, you'll spend a lot of time with your wedding vendors (after all, they're the ones making the magic happen!) so it's critical they care about you, your partner and any accommodations your wedding needs.
"Ask vendors early on about accessibility and flexibility when you are deciding who to go with," advises Lavoie. For example, "a caterer that responds well to questions about allergies, gluten-free needs, vegan needs, and so on is more likely to be able to roll with the punches if you learn about a guest's dietary concerns later on."
Collins echoes Lavoie's sentiments, adding that marriers need not "be afraid to ask potential vendors and venues about how they create more accessible experiences for marriers or if that's even something they consider in their work." They go on to say that "beyond how vendors operate their in-person businesses, be mindful of how they approach accessibility with their online content creation. For example, are they using video captions, alt-text, image descriptions, content warnings and avoiding ableist language?"
4. Communicate
Effective communication may vary from wedding to wedding depending on your needs. DC-based wedding expert Aimee Griffin whose company has extensive experience planning accessible weddings, especially those with deaf guests, notes that text messages can be a useful communication tool. "Clear communication is essential for every wedding so it's important to find out how to best communicate with guests who are deaf or hearing impaired. In our experience, communicating by text is effective because smartphones often connect with hearing aids and computers."
While visually written communication is one way to accommodate, blind guests on the other hand would benefit from braille correspondence and auditory communication. These days it's common to send physical wedding invitations and provide a wedding website with extra information for guests. However, you and your partner should evaluate whether those modes of communication will be effective or if supplementary methods should also be employed.
Ultimately, Collins reminds to-be-weds to not be "afraid to thoughtfully ask guests directly what their needs are to better serve the community. Find out what disabled guests need, rather than trying to make those decisions for them."
5. Budget
There are plenty of budget estimates and calculators available that offer instructions on how to break down your budget. However, many are written without considering disability accommodations. With that in mind, Griffin advises to-be-weds to "plan for extra costs like ASL translators, audio needs, specialty transportation and additional equipment to make it easy for every guest to enjoy your wedding."
6. Consider the Guest Experience
"Accessibility comes in many forms, and it's critical to remember that everyone is an expert in their own needs," says Palladino. "You're not an expert in someone else's pain levels or challenges. If someone tells you they or their loved one can or cannot do something at all or well, believe them."
Griffin echoes Palladino's thoughts that while the wedding is your day, consideration should be given to everyone throughout the planning process. "So much of wedding advice is about doing what you want to do, and we fully support that, but we also encourage our couples to consider their wedding from the perspective of their guests, especially those with disabilities," says Griffin.
Liz Pruitt, a wedding planner with Mavinhouse, shares a similar sentiment. She is planning diabetes-advocate Ariana Frayer's wedding and shares that the guest experience informed her approach to planning Frayer's nuptials. "I try to think about the day through Frayer's eyes and what she will need, which is what I'd recommend couples do when planning to accommodate guests' or their own disabilities. Example: Will they be comfortable at a standing cocktail hour or do we need to add more seating? Will flashing lights on the dance floor be a trigger to some? Acknowledging these often overlooked mainstays can mean the world of a difference for those looking to achieve an accessible celebration."
8. Disabilities Are Not One-Size-Fits-All
While there are some best practices that generally apply across the board, no two weddings are the same, and that also means no two guest lists and sets of necessary accommodations are identical. What works for one couple when it comes to planning an inclusive and accessible wedding may be the exact opposite of what's in the best interest of another set of to-be-weds and their guests. Ultimately, the only way to know exactly what's best for your circumstance is to evaluate your situation, communicate with all necessary parties and take time to plan properly and thoroughly.
9. Language Matters
In the same way that it's important to focus on gender-neutral wedding language, marriers should pay attention to ways they may be using ableist language that can be divisive. The goal is not just to make the wedding day feel more accessible, but to make any discussion or communication related to the special day as accessible and inclusive as possible as well.
10. Be Tactful
Throughout the planning journey, be mindful of ways you may be inadvertently "othering" guests. "This seems obvious but I've seen people do this before—do not sit all the special needs people together," says Palladino. Virginia Frischkorn, a Colorado-based wedding planner with extensive experience planning wheelchair-accessible weddings goes on to share that accommodations aren't the only part of the guest experience to consider—sensitivity and subtlety should also be held in high regard. "Getting to know the client and guest sensitivity to disabilities is very important. The most important thing is that client and guest alike feel comfortable and taken care of but not 'different' or called out. Subtlety is key!"
11. Feel Free to Skip Tradition
If a "traditional" element doesn't gel with your priorities, interests or needs, feel free to forgo including that detail. "Consider everyone," says Frischkorn. "Make sure you put yourselves in the shoes of every guest, not just the to-be-wedded! Embrace something different. Not every wedding needs to follow the same flow or routine."
12. Additional Accessibly Tips to Consider
"Consider hiring an accessibility specialist if you're able to," says Collins.

"Inquire how sizable and supportive the chairs offered at your venue or rental company are, so you can find accessible seating for all bodies," suggests Collins.

Ask the venue if they allow service animals.

"Flexibility is the name of the game when it comes to accessibility, so giving people multiple options throughout the night is helpful," advises Lavoie.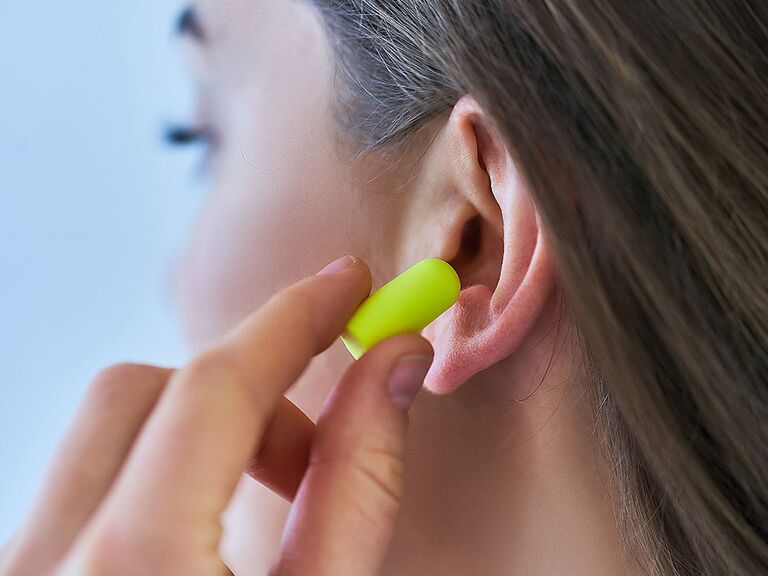 For neurodivergent guests, wedding elements that are visually or auditorially jarring (think: loud noises and bright lights) can be triggering and hard to interact with. While there are some steps that marriers can take, Collins notes that "it's important to note that the Autistic community isn't a monolith, so we don't want to put people into boxes or assume what accessibility looks like for them."
Provide Ear Plugs
Many parts of a wedding reception are typically very loud, especially if you're having a band or DJ as entertainment. While these elements can be fun, all the hustle and bustle can be overwhelming to some. When you're planning out the seating arrangements, be cognizant of guests who may be sensitive to the theatrics of the evening and seat them further away from loud speakers. Additionally, guests will appreciate ear plugs that will allow them to mute or muffle loud noises if things become too loud at any point in the evening.
Palladino encourages to-be-weds to "pay close attention to noise. How will the sounds of a band work in a room with nothing to absorb it? If it's going to be painfully loud which could be uncomfortable for those with sensory issues, consider making a few specific quieter spots for people to take a break from the stimulation but still be adjacent to the action."
Consider Lighting
For people with sensory difficulties, harsh lighting, such as LED lights, as well as strobe lights can be problematic. Steer toward soft, warm lighting that is more manageable for neurodivergent guests, as well as those with epilepsy or narcolepsy, people with PTSD and trauma survivors. If you're planning an entertainment element, such as fireworks or sparklers, that will be both loud and bright, make sure to communicate with guests.
Create Break Spaces
Your wedding guests with sensory sensitivities will appreciate having a quiet, secluded space they can retreat to in case the festivities become too overwhelming. Especially if many of the main wedding events are taking place indoors, see if there's a way you can make this rest area outside to allow loved ones to get some fresh air.
If you're already planning to have a lounge area at your reception, be strategic and place it somewhere away from the dance floor and commotion of the evening to give guests a spot to relax as they need. "Bonus points for making [the break area] a sensory lounge where they can self-soothe," says Palladino. "Think weighted lap blankets, oversized bean bags, twinkle lights, lava lamps, textured things to touch, indoor or outdoor swings, a quiet dance floor or catwalk."
Be Flexible
Palladino emphasizes that "autism truly is a spectrum, and some autistics need more support than others. If you're going to have autistic adults at your affair, ask them if there's anything that would make their experience more comfortable." The wedding expert adds that "maybe they'd like to come to check out the venue ahead of time or you take half an hour on the phone with them walking through the itinerary so they know what to expect."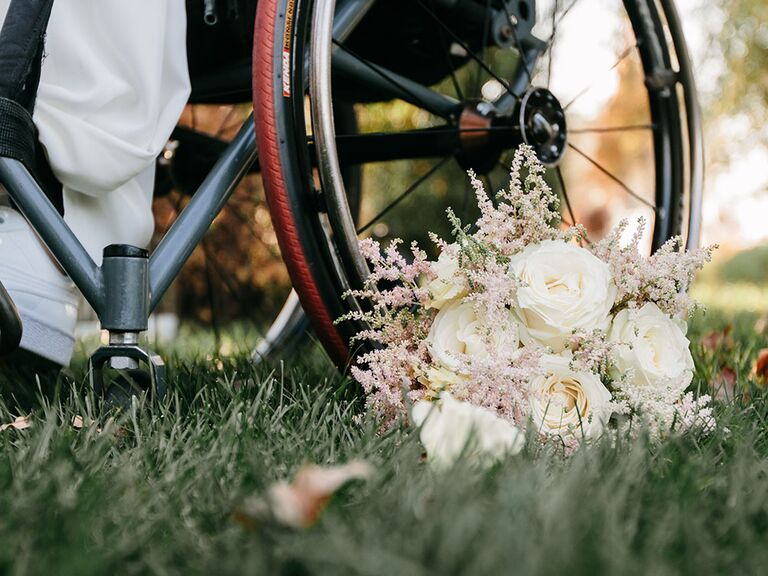 "Remember, even one step at the main entrance can make a venue inaccessible for wheelchair access," says Collins. Frischkorn reminds couples that "early on in the planning, it's important to think about general ADA compliance at venues and hotels."
Source an Accessible Venue
"As an example, many historic homes are ADA accessible but their elevators may be too small to accommodate specialty wheelchairs. Knowing this before booking your venue prevents stress," says Griffin. Palladino goes on to share that she has "a friend with Ehlers-Danlos syndrome (EDS), and several relatives with bad knees. Some of these folks walk with canes, and some don't. Do a mental or actual walkthrough of the space with them in mind. If the walk from point A to point B is long, add benches and water stations along the way. Make sure you have valet and/or handicapped parking spaces."
Consider Maneuverability
Beyond finding an accessible wedding venue, be strategic with your layout and floor plan to accommodate guests' needs. For guests with limited mobility that will be navigating your wedding with a wheelchair, or even a cane or walker, it's critical that you provide enough space for them to maneuver easily—from their dinner seat to the restroom and all about as they wish to visit with friends and family.
During the planning process, Frischkorn likes to ask: "What does the ground/ground cover look like? How stable will it be during the ceremony? Will the trek to a ceremony site that may be remote cause additional stress?"
Plan Out Transportation and Lodging
Frischkorn emphasizes that "considering transportation is easily overlooked. Shuttle buses can be difficult for wheelchair users. Also, if a wedding venue has a hotel attached, it's important to get a sense of the quantity of ADA rooms as well—just having one may not be enough."
"So much of the wedding is conveyed through sound: from the processional music and vows to toasts and dancing," notes Griffin. "Go through your wedding day timeline from the perspective of not being able to hear the music or words spoken. Make plans to communicate those important moments in other ways."
Hire Interpreters
"Hire a team of ASL interpreters to not only sign the structured events but also mingle with deaf guests to facilitate communication among all guests and vendors," suggests Griffin. "At one wedding, we had an ASL interpreter float among the vendors (planner, photographer, video) to facilitate communication during the ceremony and family wedding photos."
Be Strategic With Layouts
"If you're doing assigned seating, place hearing impaired guests near the stage or wherever toasts will be made," encourages Palladino.
Include Closed Captioning on Videography
For any video elements on your big day and following the nuptials, ask your videographer to add closed captions to your wedding videos.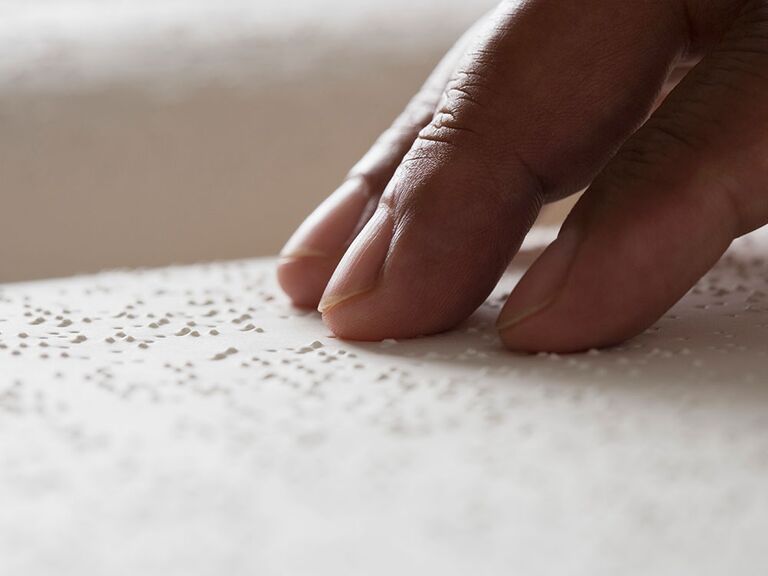 Planning a Wedding for Blind Guests
Making a wedding more accessible comes down to finding ways for every guest to be able to enjoy the event fully. For guests who are blind or have impaired eyesight, there are a few simple, but impactful changes to-be-weds can implement to make the wedding more accessible and welcoming.
Consider Readability of Written Communication
Accommodating blind guests starts from your earliest wedding communication—your save-the-dates and wedding invitations. Work with your stationer to see about having your stationery printed in braille so blind guests won't miss key details.
Beyond braille options, the legibility of all written communication should be considered. "Be mindful of certain types of calligraphy and colors that may be difficult for many people to read," advises Collins.
Think also of any digital communication you have planned, such as a wedding website. "Making more accessible weddings can look like designing wedding websites with accessibility and screen reader compatibility in mind," says Collins. They add that marriers should "make sure all information is digitally available for guests with screen-readers."
Keep Walkways Clear
This should go for all weddings, but it's critical that people can move about freely to enjoy themselves, instead of feeling stuck in one place all evening. In recent years, low-to-the-ground flower arrangements have become especially popular, but those decor details can quickly become tripping hazards. Work with your floral designer and event planner to brainstorm decor that will impress guests without compromising maneuverability.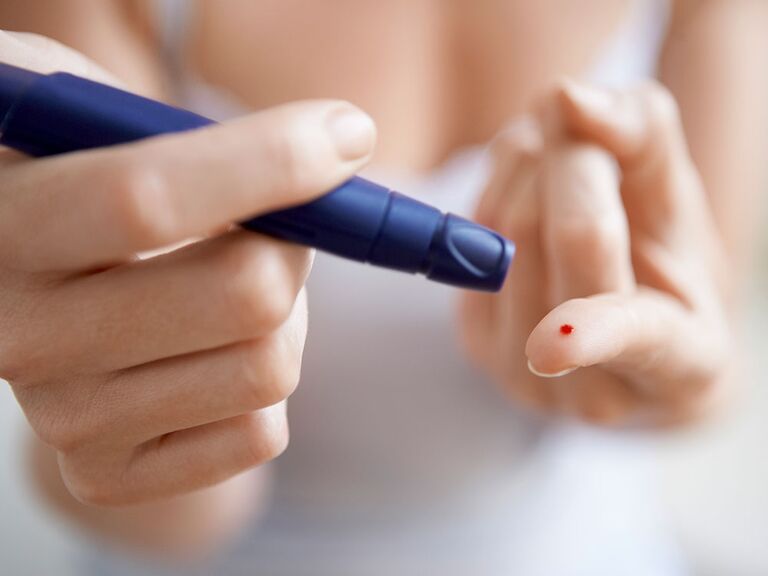 Food is generally central to weddings, but catering involves a host of considerations, especially as they relate to dietary restrictions—from allergies and intolerances to ways to accommodate diabetic attendees.
Be Thoughtful With Catering
Pruett shares that "the top priority is to think about food and beverage frequency and to have options for what will be served." Pruett also encourages finding "a catering partner that is used to going 'off menu' and handling unique requests."
Consult With a Doctor
"Speaking with a doctor who may be able to provide healthy alternatives or suggestions for diabetics is a great place to start," says Pruett.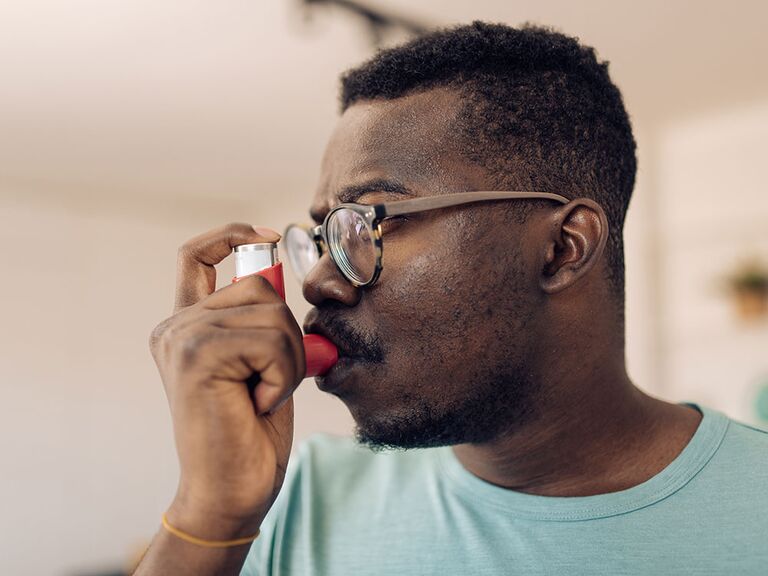 Planning a Wedding for Those With Chronic Illness
Chronic illness can affect different people in different ways and many times these kinds of health concerns aren't outwardly visible. Because of this, communication and compassion are paramount.
Consider On-Site Accommodations
Whether you're the guest of honor and suffer from a chronic illness or one of your loved ones has ongoing chronic health issues you want to accommodate, having on-site or nearby lodging is a great idea. If the activities start to be too much and you need to rest to avoid an illness flare-up, on-site lodging will allow people to step away for a quick rest.
Take it Slow and Avoid DIY
To the extent that your budget allows, hire help for tasks so you don't have to carry the burden yourself. Many wedding tasks involve either repetitive movements or heavy lifting, both of which may be health triggers for those with chronic illnesses. And if your budget is too tight to enlist pros, tap your family and wedding party to pitch in throughout the wedding planning journey.
Avoid Smoke Machines
While smoke machines create cool visual effects, they can also be detrimental to those with asthma or other lung-related illnesses. It may be a good idea to skip these decor details altogether.
Pace Yourself
Much like DIY projects can be draining, so can the multitude of vendor meetings that lead up to the big day. Be strategic and don't plan too many meetings for any one day. Wedding dress shopping, for example, involves trying on lots of dresses and, therefore, lots of movement. Instead of planning to visit multiple salons in a single day, pace yourself.
Adjust Traditions
Don't be afraid to adjust wedding traditions to fit your accessibility needs. If you need to sit during the wedding ceremony, do it. If a first dance doesn't feel feasible, skip it. Ultimately, this is your wedding to plan however you see fit; don't let tradition get in the way of your overall well-being.
---
Please note: The Knot and the materials and information it contains are not intended to, and do not constitute, medical advice and should not be used as such. You should always consult with a medical professional about your specific circumstances.
Additional Sources: Offbeat Bride; Hitched; CDC