21 Bridesmaid Gifts That Also Help Fight Breast Cancer
Thinking pink for your bridesmaid gifts? Not only are these pretty picks, but the proceeds will go straight to Breast Cancer Awareness causes.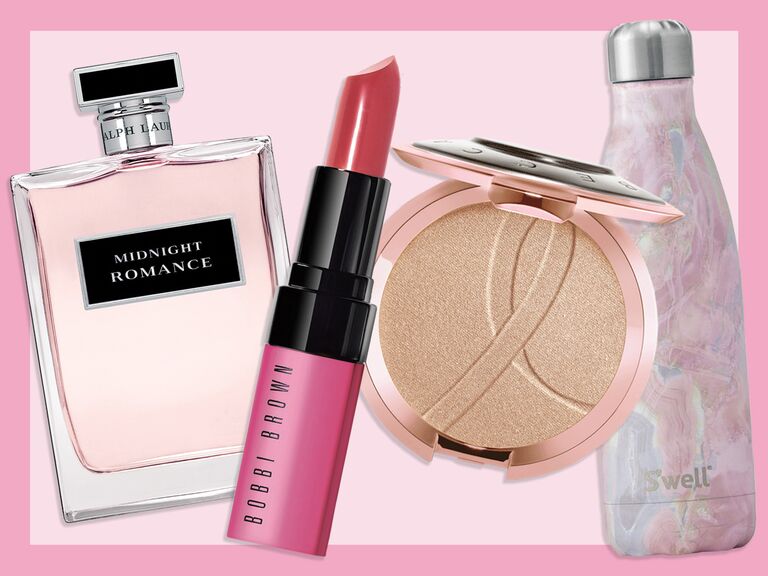 October isn't just pumpkin spice season—it's also Breast Cancer Awareness Month. Many designers and retailers join the cause and donate a percentage of their proceeds to various breast cancer foundations, which means pink is everywhere and doing double-duty—as your favorite color and a force for good. Whether you hold breast cancer awareness and research close to your heart, or you're simply searching for pink-hued bridesmaid gifts with a purpose, we rounded up 21 pink gifts that not only pamper your best pals, but support a very worthy cause.
1. RumbaTime Watch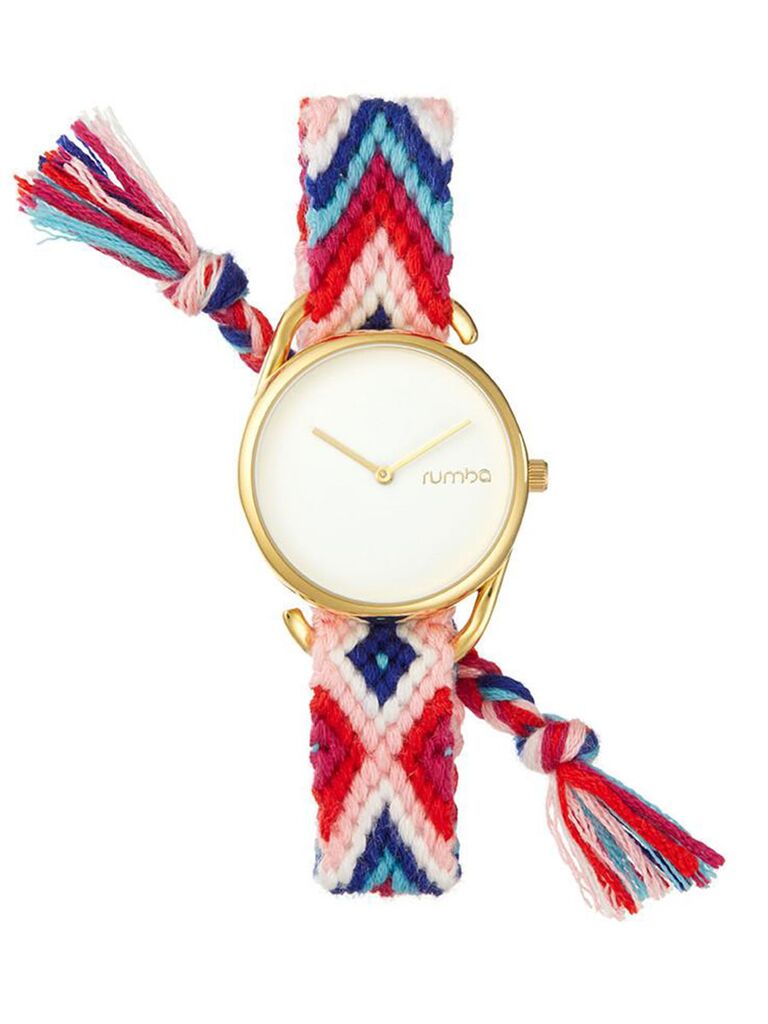 For every watch purchased, Rumba will give $2 to the Young Survival Coalition.
RumbaTime Jane Young Survival Coalition watch, $60, RumbaTime.com
2. The Brave Collection Bracelet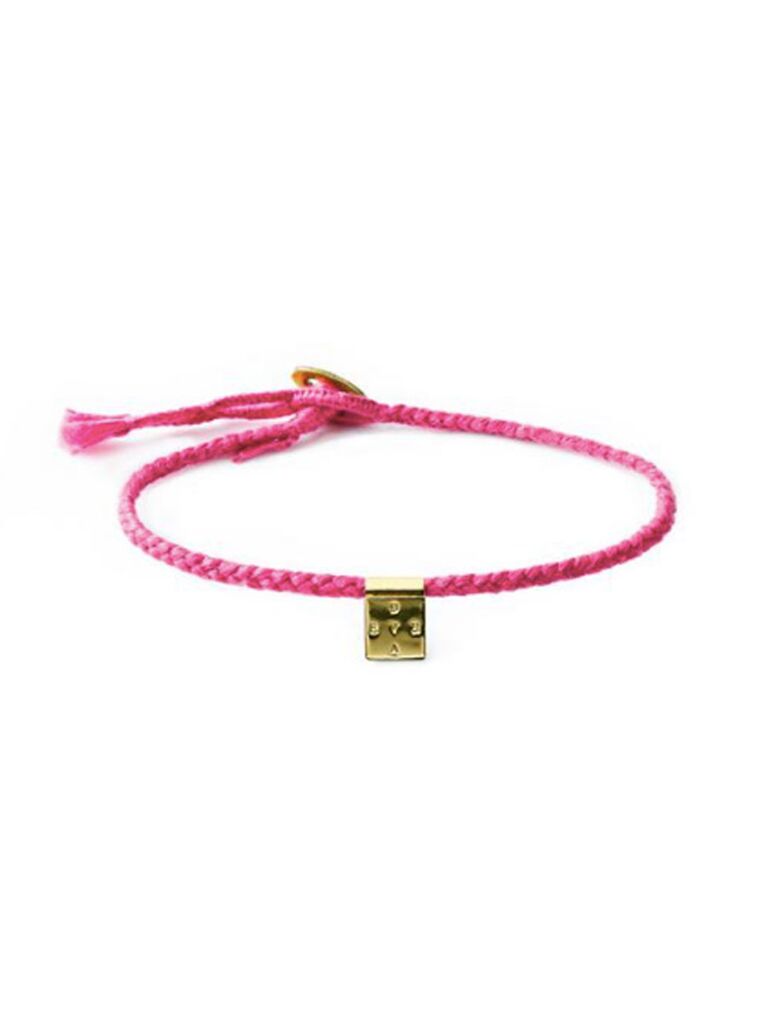 Through September and October only, 20 percent of profits will be donated to Bright Pink.
The Brave Collection limited-edition Pink Breast Cancer Awareness Brave bracelet, $38, TheBraveCollection.com
3. Privé Revaux Eyewear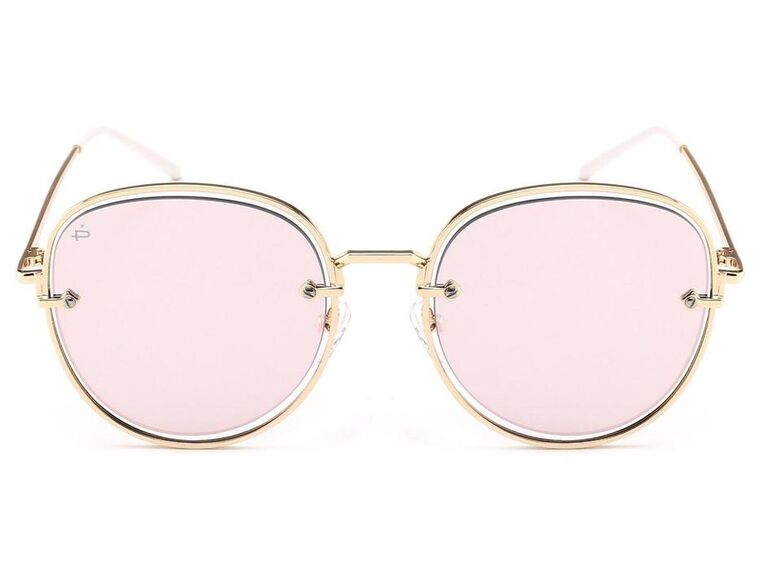 Privé Revaux will be donating 50 percent of proceeds on four pink sunglass styles to the Susan G. Komen Foundation.
Privé Revaux The Escobar in Pink, $30, PriveRevaux.com
4. Conair Power of Pink Collection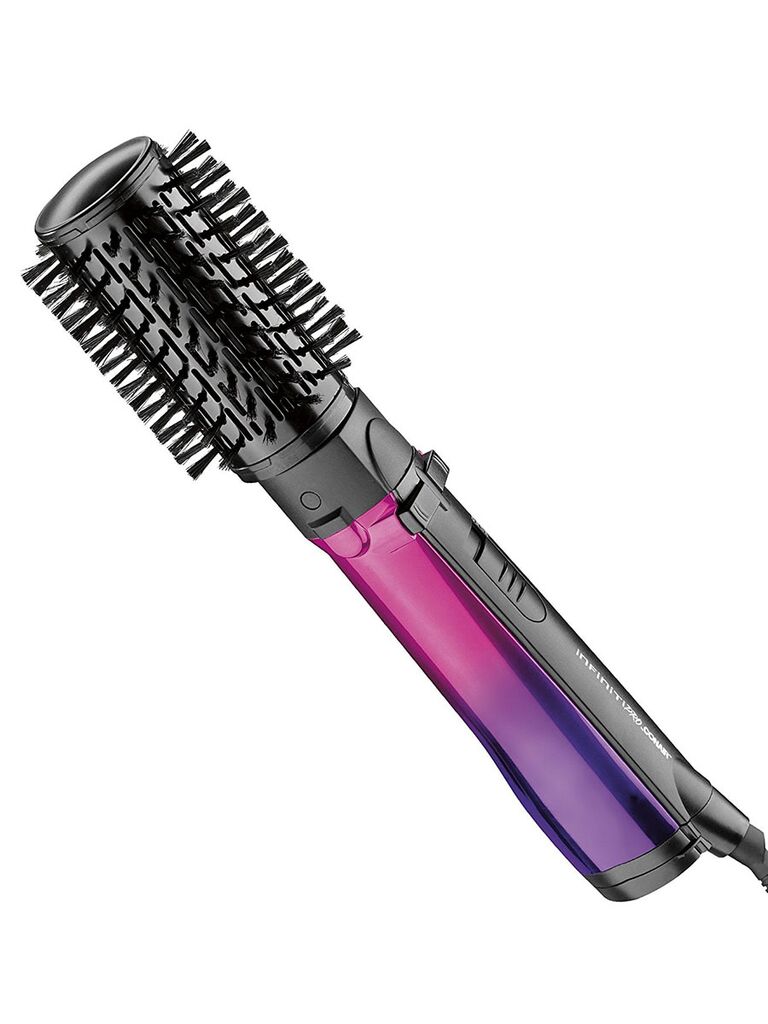 With the help of its Power of Pink collection, Conair will donate $110,000 to the Breast Cancer Research Foundation, regardless of product purchase.
Conair The Power of Pink Infinitipro 2-inch spin air brush, $70, Conair-Store.com
5. Jane Iredale Cleansing Cloth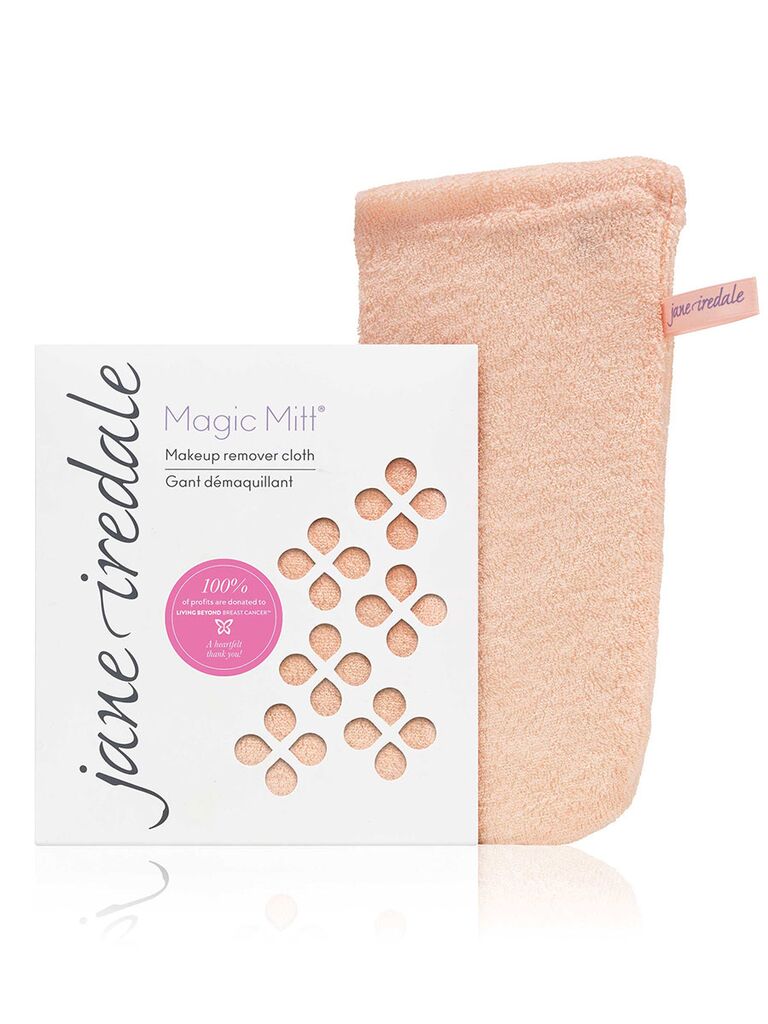 One hundred percent of the profits from the sales of the Magic Mitt go to Living Beyond Breast Cancer.
Jane Iredale Magic Mitt, $15, JaneIredale.com
6. Bella Schneider Mask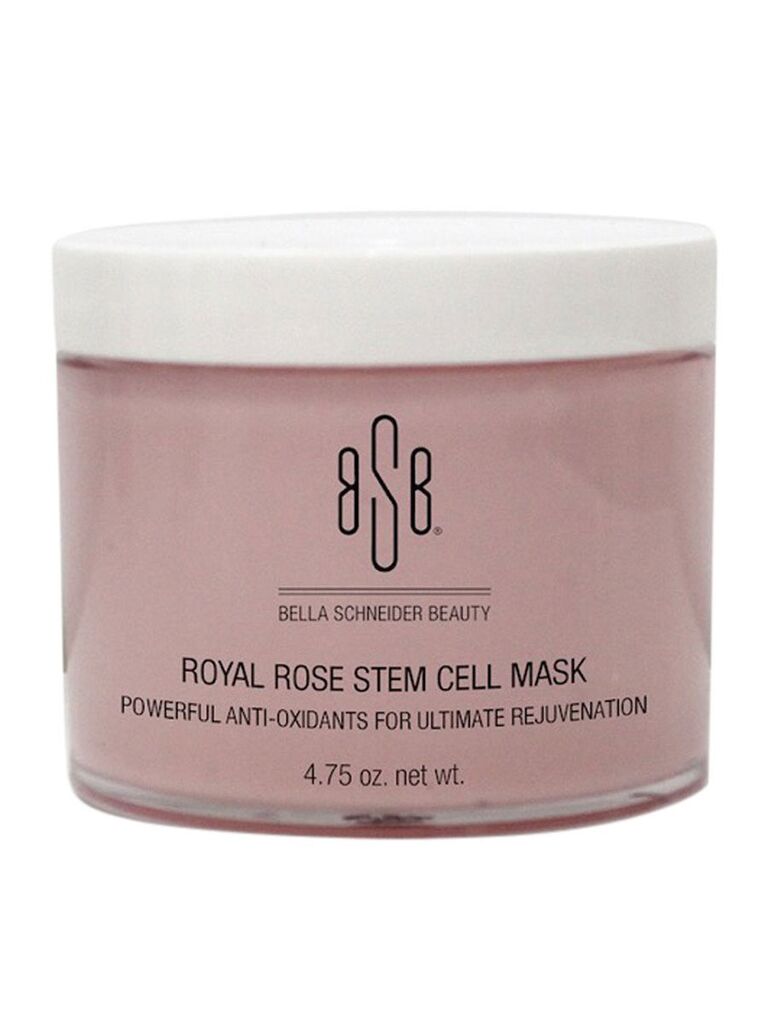 Twenty percent of proceeds go to the American Cancer Society this October.
Bella Schneider Royal Rose stem cell mask, $55, LaBelleDaySpas.com
7. Cheeky Physique Body Illuminator
Cheeky Physique will donate 20 percent of sales of its Firming Body Illuminator to support Bright Pink.
Cheeky Physique Shimmer Sleek limited-edition pink ribbon firming body illuminator, $46, CheekyPhysique.com
8. S'well Water Bottle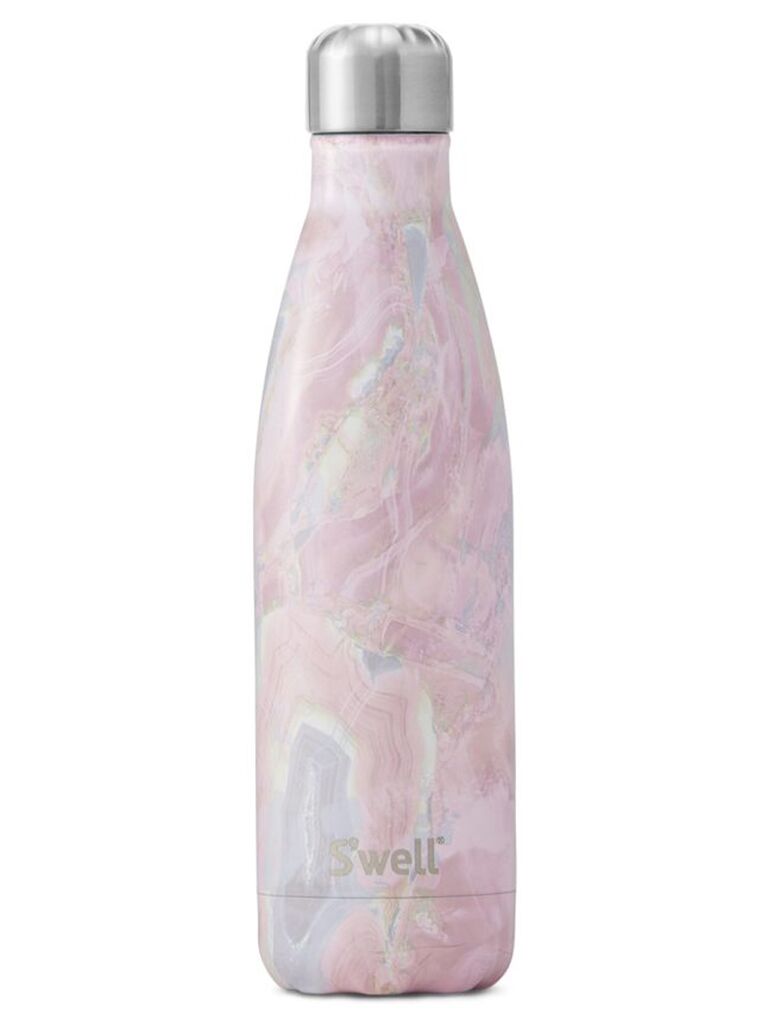 S'well vows to donate 20 percent of select pink bottles to the Breast Cancer Research Foundation throughout October.
S'well Geode Rose, $35, SwellBottle.com
9. Ralph Lauren Fragrance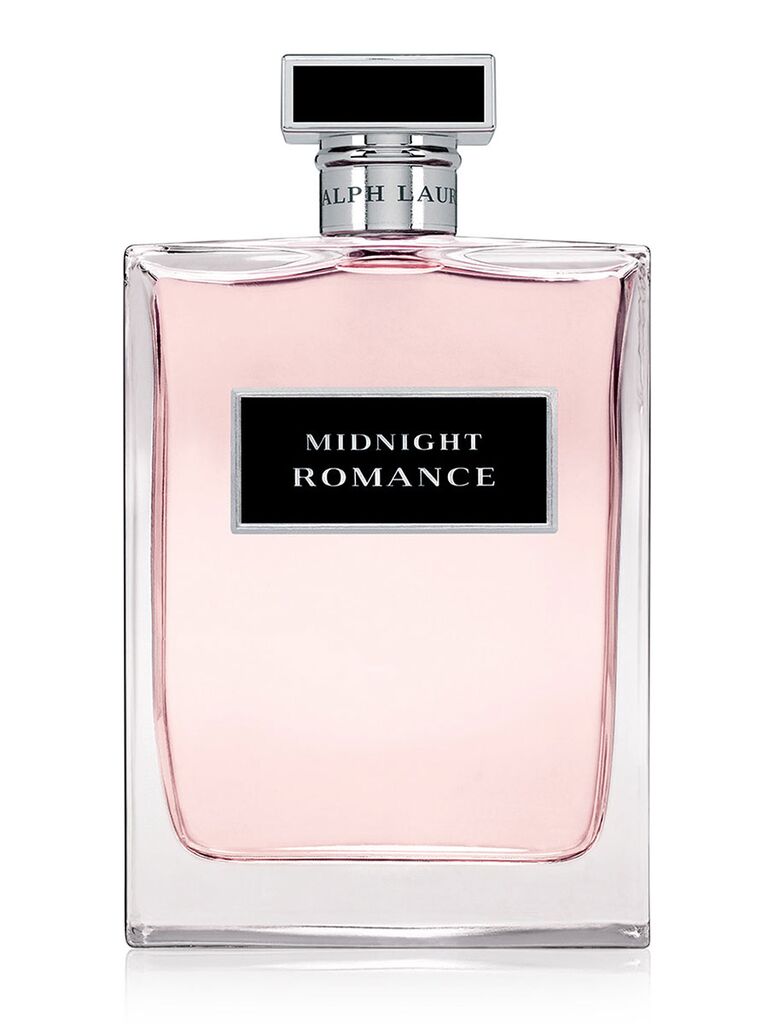 Ralph Lauren Fragrances will donate 100 percent of the profits to the Pink Pony fund of the Polo Ralph Lauren Foundation, which supports programs for screening, early diagnosis, treatment research and patient navigation.
Ralph Lauren Midnight Romance eau de parfum spray, $108, Macys.com
10. Bobbi Brown Lipstick Set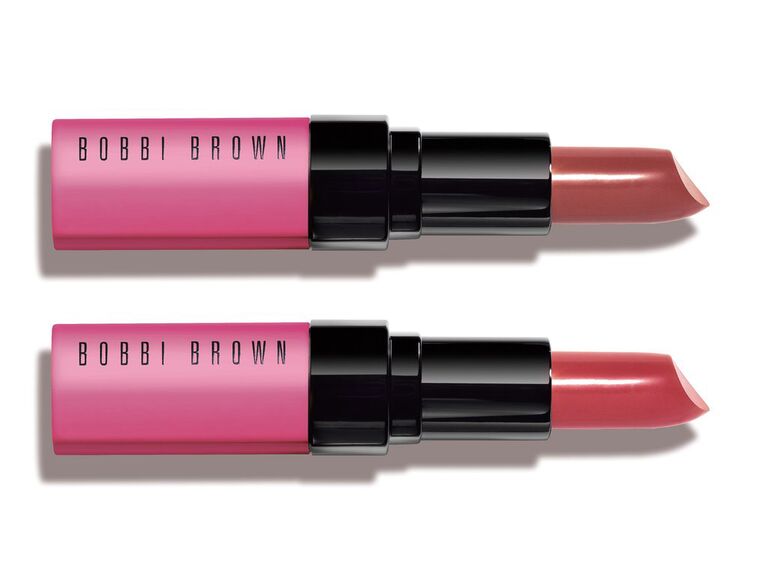 For every set purchased from October 10, 2018, to March 31, 2019, Bobbi Brown will donate $17 to the Breast Cancer Research Foundation.
Bobbi Brown Pinks With Purpose lip color, $45, BobbiBrown Cosmetics.com
11. The Bouqs Co. Flowers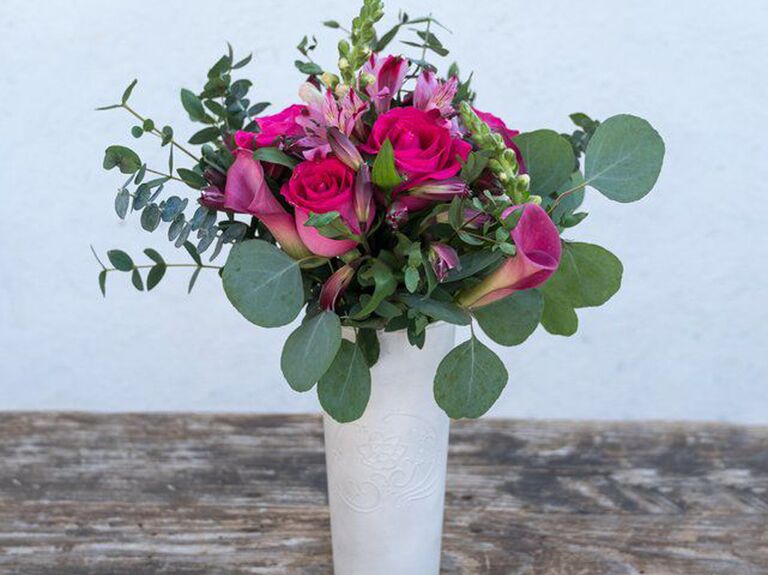 The Bouqs Co. is partnering with The Pink Agenda, and will donate 20 percent of the purchase of select pink bouquets in a variety of sizes to support breast cancer research.
The Bouqs Co. Inspiration bouquet, from $52, Bouqs.com
12. Koral Sports Bra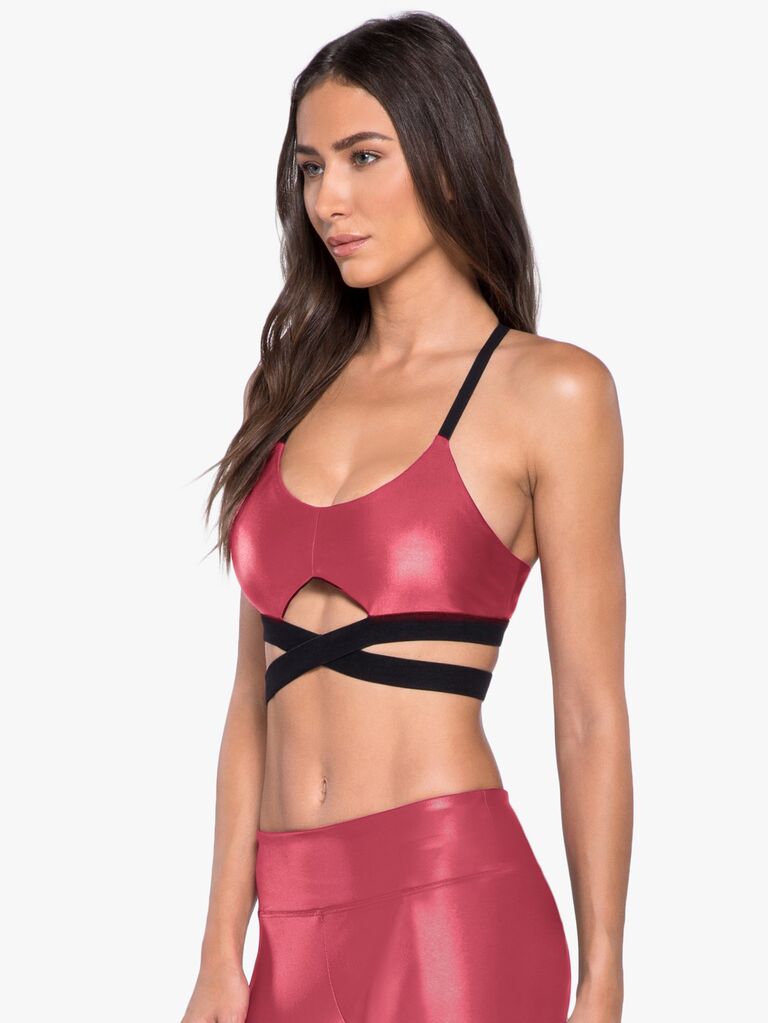 Twenty-five percent of proceeds from the Advance Sports Bralette purchases will be donated to Keep a Breast Foundation.
Koral Advance Versatility bra, $84, Koral.com
13. White + Warren Sleep Mask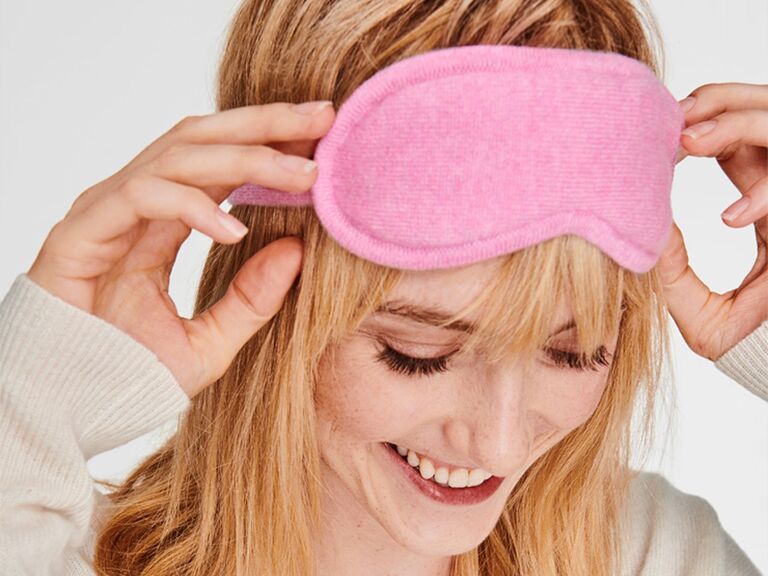 Twenty percent of all proceeds of all items in the White + Warren Cashmere for a Cure shop will go to Susan G. Komen Greater NYC to raise Breast Cancer Awareness through October 31.
White + Warren cashmere eye mask in Cotton Candy, $90, WhiteandWarren.com
14. Becca Pressed Opal Highlighter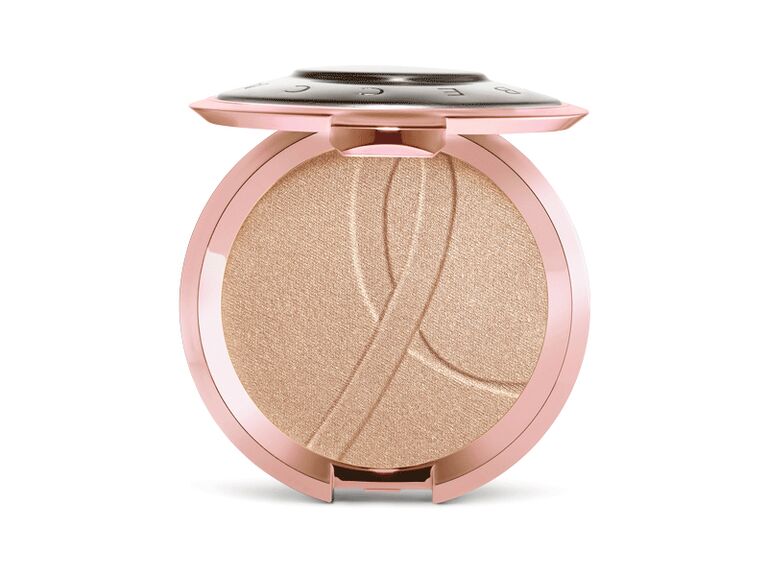 For every purchase of these opalescent highlighter, Becca will donate $8 to the Breast Cancer Research Foundation from September 7, 2018, through November 30, 2018.
Becca Shimmering Skin Perfector pressed highlighter for breast cancer awareness, $38, BeccaCosmetics.com
15. Elemis Cleansing Rose Balm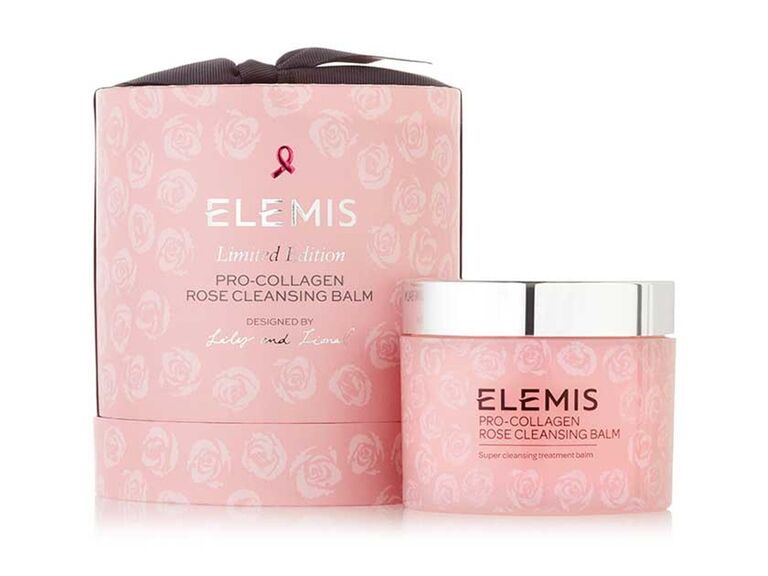 Elemis is pledging to donate $25,000 to The Pink Agenda.
Elemis pro collagen rose cleansing balm, $99, Elemis.com
16. Baby Foot Exfoliant Foot Peel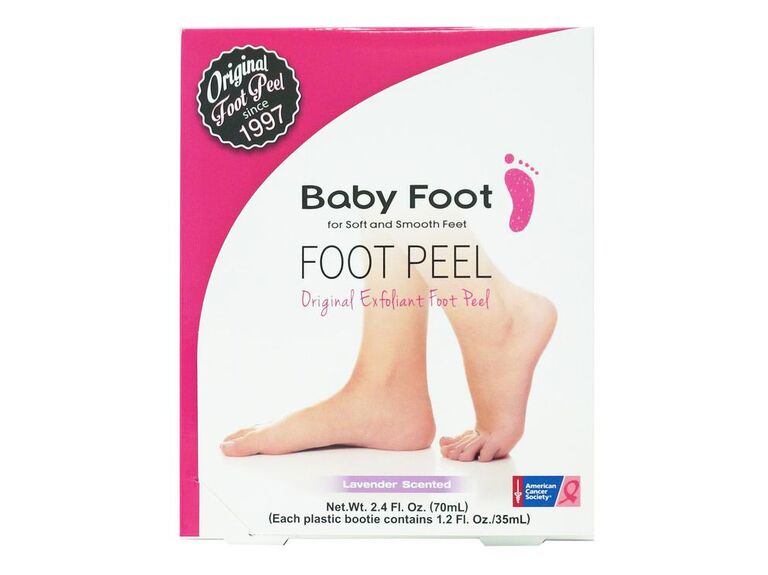 Baby Foot is donating 20 percent of the October proceeds from this luxurious foot peel kit to the American Cancer Society.
Baby Foot foot peel Pink Ribbon Box, $25, BabyFoot.com
17. Chamilia Rose Gold Bracelet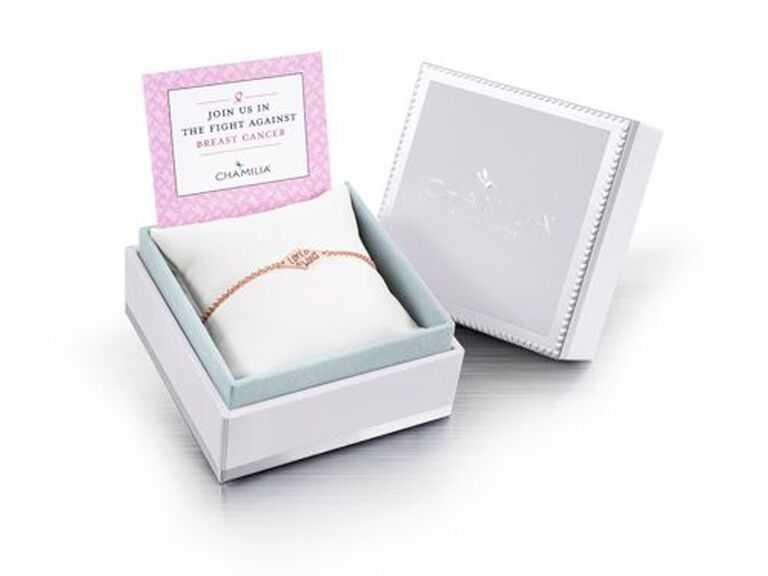 Chamilia created its 2018 limited-edition "Love Wins" Breast Cancer Give Back Soft ID Bracelet in honor of the American Cancer Society's Making Strides Against Breast Cancer initiative.
Chamilia Love Wins Breast Cancer Give Back rose gold bracelet, $49, Chamilia.com
18. Naked Cashmere Scarf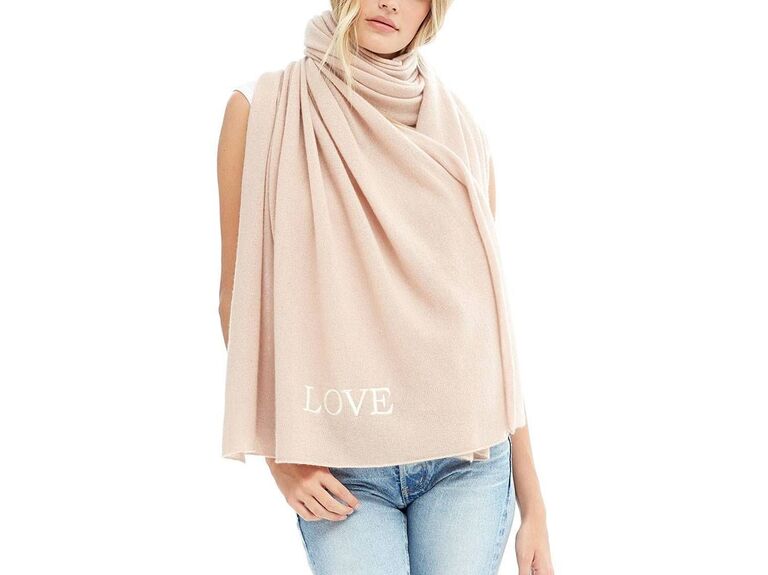 Naked Cashmere is excited to announce its partnership with the Breast Cancer Research Foundation with the rollout of its new seasonal LOVE collection. It will donate $50 for every purchase of the LOVE scarf, and will also concurrently donate $25 for each purchase of other newly launched products.
Naked Cashmere LOVE scarf for Breast cancer, $165, NakedCashmere.com
19. Arcona Facial Cleansing Pads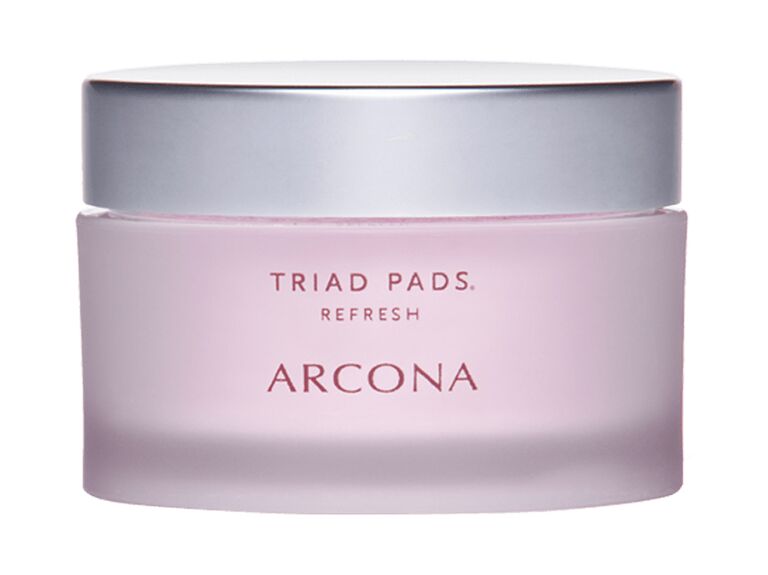 Cancer and Careers, an organization empowering and educating cancer patients to thrive in the workplace, will receive 25 percent of proceeds from purchases of these hydrating and cleansing facial pads.
Arcona Triad pads, $36, Arcona.com
20. Vera Wang Pink Perfume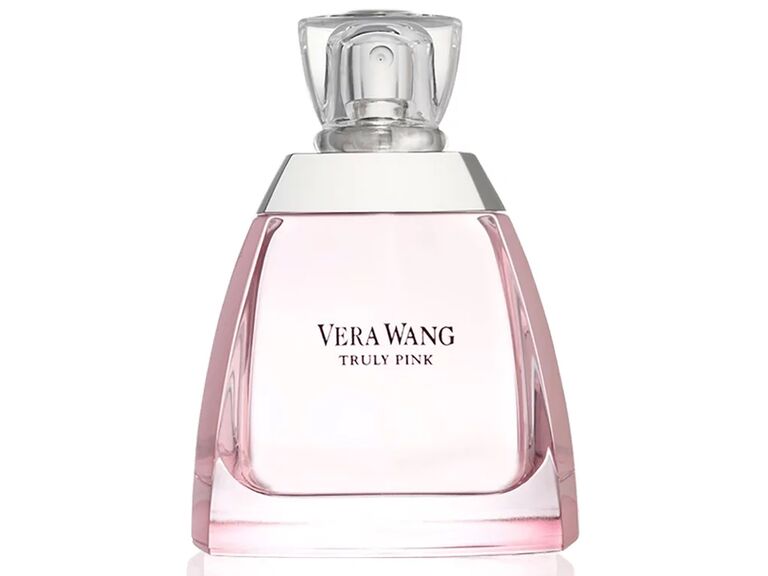 Fragrance.com is donating 15 percent of proceeds to the Breast Cancer Research Foundation when you purchase select perfumes like this one.
Vera Wang Truly Pink eau de parfum, $33 for 3.4 oz., Fragrance.com
21. Weatherman Pink Collapsible Umbrella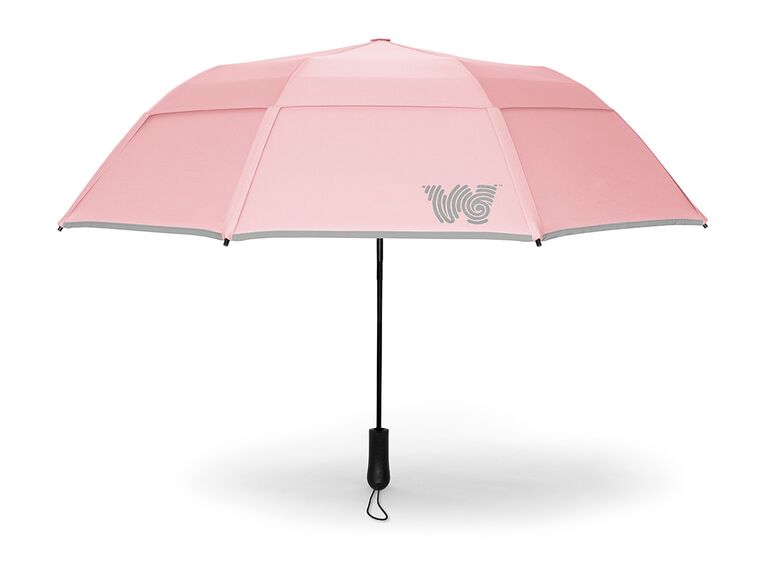 Weatherman is donating $5 from each purchase of the Pink Collapsible to Susan G. Komen Greater NYC for the entire month of October.
Weatherman The Collapsible Umbrella, $59, WeathermanUmbrella.com
Continue supporting the fight against breast cancer by creating a GoFundMe Registry via The Knot. With this new feature, you can request donations to your favorite local and national breast cancer organizations from your guests in lieu of or in addition to wedding gifts.