Engagement Rings With a Conscience
They're gorgeous, stylish and above all, eco-friendly. What's not to love about engagement rings made with fair-trade diamonds, responsibly sourced gems and reclaimed metals? Check out our top seven styles.
Responsibly Sourced Diamond Engagement Ring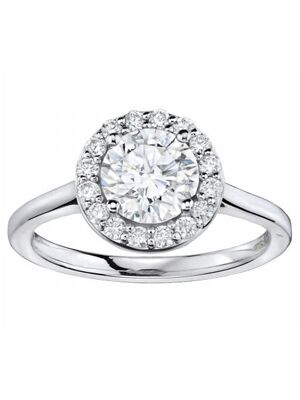 A delicate pave halo ups the wow-factor of any simple solitaire.
Ring: Forevermark
Vintage-Style Conflict-Free Engagement Ring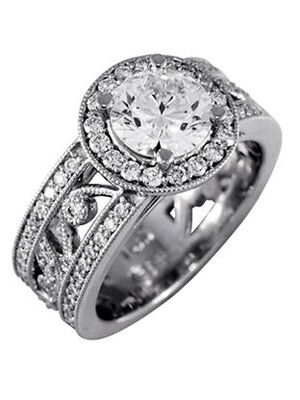 It's obvious that this wide-banded style will be a standout on any ring finger, but what you can't see just by looking at it: your purchase will support a contribution to communities that have suffered from unethical jewelry practices.
Ring: Brilliant Earth
Aquamarine Engagement Ring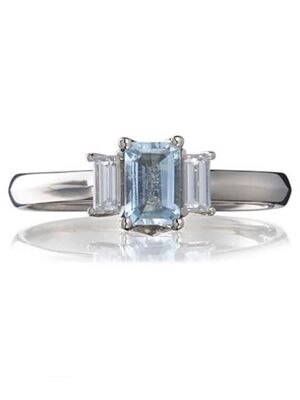 Sapphires continue to be an engagement ring favorite, but right now, we love the look of a center stone in light blue.
Ring: Christian Cheesman for Cred Jewellery
Recycled Metal Engagement Ring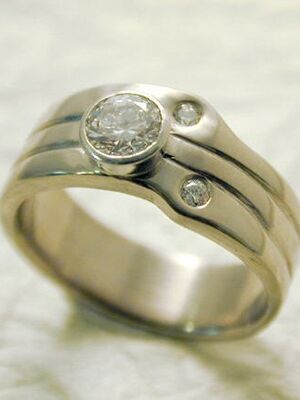 This conflict-free diamond ring has a contemporary touch.
Ring: GreenWeddingRings.com
White Sapphire Engagement Ring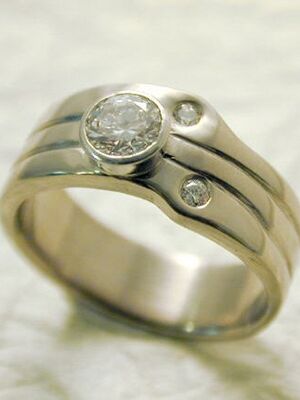 This tri-stone ring with a split shank (made of recycled white gold) is the perfect combination of trendy and traditional.
Ring: GreenKarat.com
Conflict-Free Diamond Engagement Ring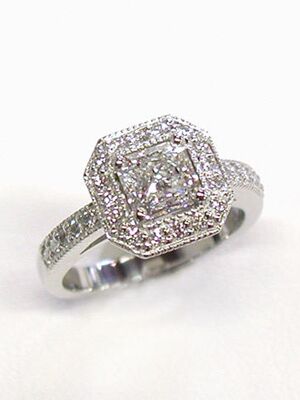 Go big on glitz without an over-the-top center stone. Start with a solitaire, then add a pave diamond halo and sprinkle a few sparklers down the sides of the band.
Ring: Leber Jeweler Inc
Man-made Diamond Engagement Ring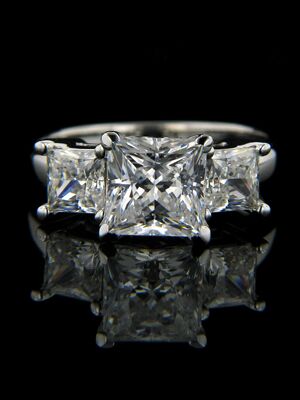 Princess cut diamonds have a modern edge but with a totally timeless appeal.
Ring: MiaDonna & Co.

Love these rings? Make sure to visit our ring gallery to create your very own Hint profile where you can get style recommendations, "favorite" rings and find jewelers near you. When you're ready, drop a hint for your partner and share your selects!