30 Thoughtful Mother of the Groom Gifts She'll Love
Looking for a unique mother of the groom gift to help her commemorate the wedding day? Check out our favorite gift ideas.
by Elena Donovan Mauer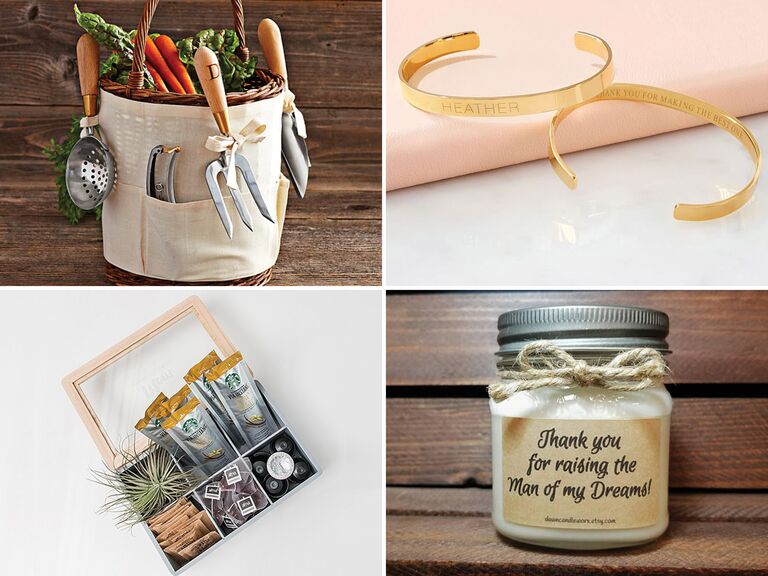 It's customary for the bride and groom to give gifts to all the members of the bridal party on or around the wedding day (the rehearsal dinner is a good time to do this). This includes the couple's parents, especially if they've helped with planning or with paying for any of the wedding festivities.
Of course, mothers of grooms can be tricky to buy for. After all, you may just be getting to know each other, and weddings can feel bittersweet to moms, especially if they feel slightly less involved in planning than the mother of the bride is. That said, a thoughtful mother-of-the-groom gift can really show your future MIL how important she is to you and her son, and to this monumental occasion.
It's important to keep your MIL's personality and taste in mind when picking out her gift, which is why we've rounded up a variety of unique mother of the groom gift ideas—we think she'll love receiving any of these.
3. Mother of the Groom Gift Mug

4. Interlocking Circles Necklace

9. Mother of the Groom Gift Hanger

15. Sentimental Suncatcher

17. Embroidered Handkerchief

19. Ceramic Keepsake Charm

26. Engraved Cutting Board

29. Mother of the Groom Gift Tee