15 "Will You Be My Bridesmaid?" Boxes You Can Deliver to Their Door
Time to pop the question to your besties—these shippable treats should do the trick.
by The Knot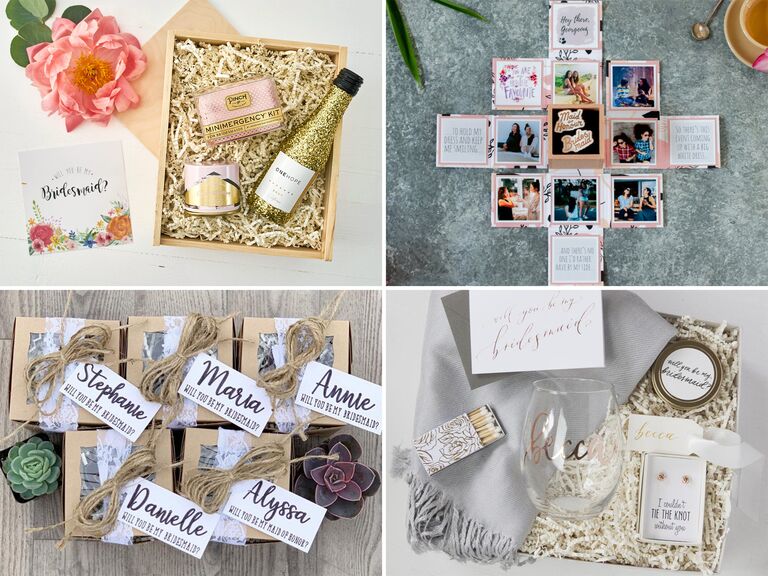 There's a certain childlike excitement that takes over when someone receives an unexpected package in the mail. When the members of your crew realize it's a super-sweet bridesmaid proposal box, expect full-on giddiness to kick in. Treat your loved ones to one of these amazing delivery-ready gifts that double as the perfect way to ask, "Will you be my bridesmaid?" Talk about an offer they can't refuse. And while these curated sets work for any kind of 'maid, they're especially great gifts for long-distance besties you can't pop the question to in person. 
4. A Walk Down Memory Lane

6. An Ultra-Festive Splurge

12. Pashminas and Punny Studs

13. Flowers and Fragrances