9 Enchanting (American) Wedding Castle Venues Straight From The Pages Of Your Favorite Fairytale
You don't have to travel to Europe for a fabulous fairytale wedding! Check out these castle venues, all located right here in the States!
by Nicole Piquant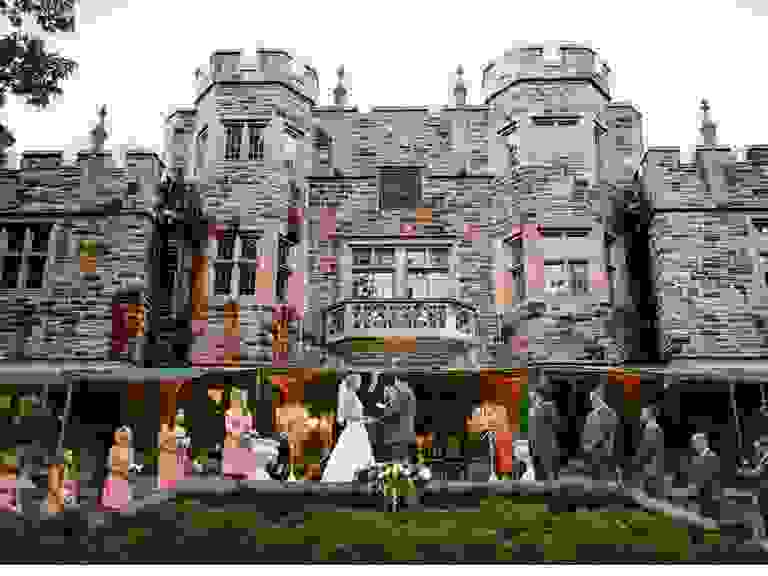 Jennifer McMenamin Photography
What makes every storybook, straight-out-of-a-Disney-princess-movie-themed wedding amazing (and absolutely unique)? The venue. Castles have a classic, enchanting vibe that simply can't be copied at any other type of space. Thankfully, you don't have to spend a fortune on a trip to Europe to find a beautiful, medieval mansion for your wedding. You probably won't even have to buy a plane ticket. There are tons of castle venues right here in the United States. They may just be one of America's best kept secrets.
But even if princess wedding gowns and groomsmen on horseback aren't your thing, a dreamy castle venue might just be perfect for your nuptials. Not only do they have years of history behind them, but most castles are designated as important community heritage sites. Even better than that, they often have characteristics of the city and state they're located in. For example, the Gillette Castle (#9 on our list) was built by William Gillette, famous for playing Sherlock Holmes on stage in the early 20th century, who wanted to build a permanent landmark in his home state of Connecticut. Who knew?
Basically, castles are absolutely awesome. (And perfect for those who want a historical wedding venue.) But don't just take our word for it. Check out this charming list and see for yourself!
American Swedish Institute — Minneapolis, Minnesota
Though both their ceremony and reception took place at the American Swedish Institute in Minneapolis, Kyle and Kate wanted the feeling of the venue to change as the night went on. The castle eventually turned into a nightclub (complete with LED bracelets that flashed to the beat of the music) after band Skyline took the stage!
From the album: A Classic, Contemporary Wedding American Swedish Institute in Minneapolis, Minnesota
St. Clement's Castle — Portland, Connecticut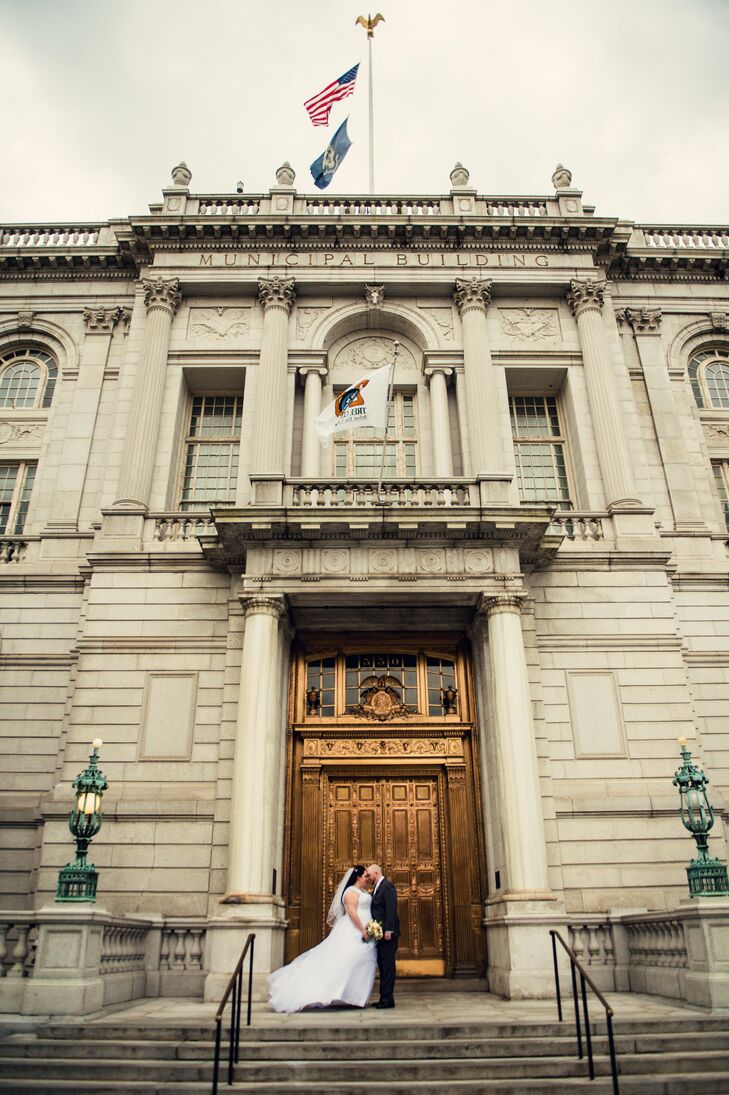 Karin and Andrew knew they wanted a storybook wedding. In addition to being a breathtaking, historical venue, St. Clement's Castle was centrally located, so the couple's many guests could easily get to the ceremony. They decorated the venue with pictures of each other as children and, of course, Disney fairytale accents!
From the album: A Charming Fairytale Wedding at St. Clements Castle in Portland, Connecticut
Oheka Castle — Huntington, New York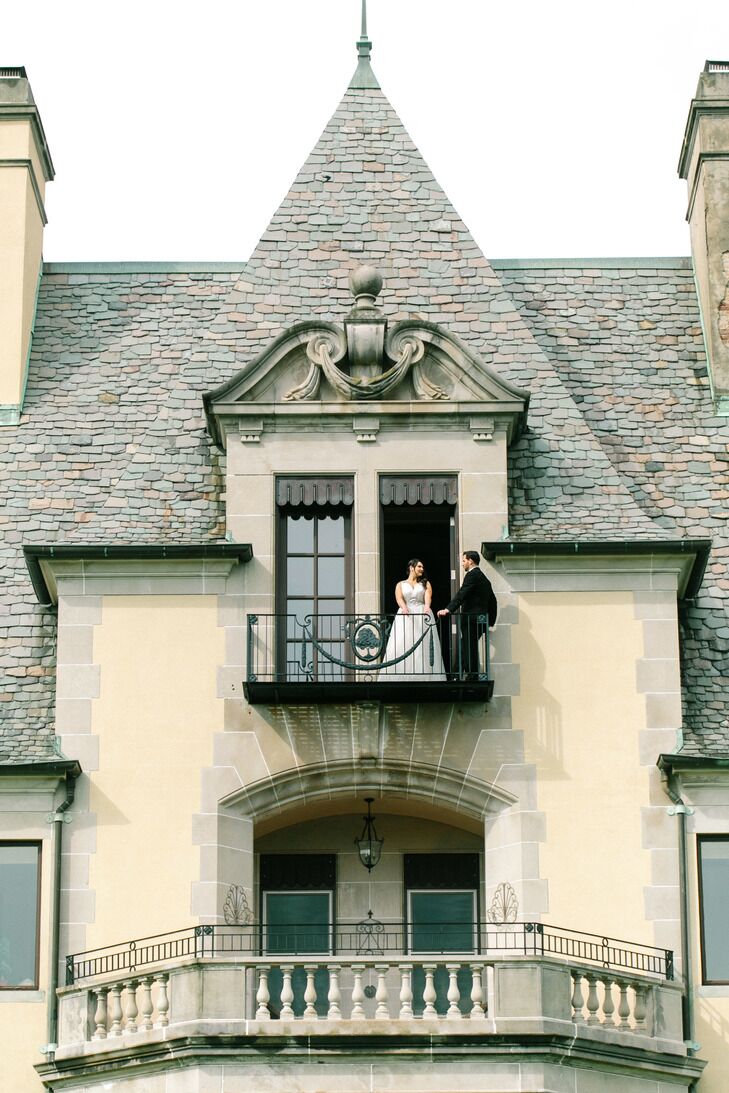 After choosing Oheka Castle as their venue, Adam and Tara went to work brainstorming their wedding day decor. They picked a pretty pastel color palette (with hints of green and antique gold) for their wedding colors, so as not to take away from the stunning fixtures at the Castle.
From the album: A Romantic, Vintage Wedding at Oheka Castle in Huntington, New York
Landoll's Mohican Castle — Loudonville, Ohio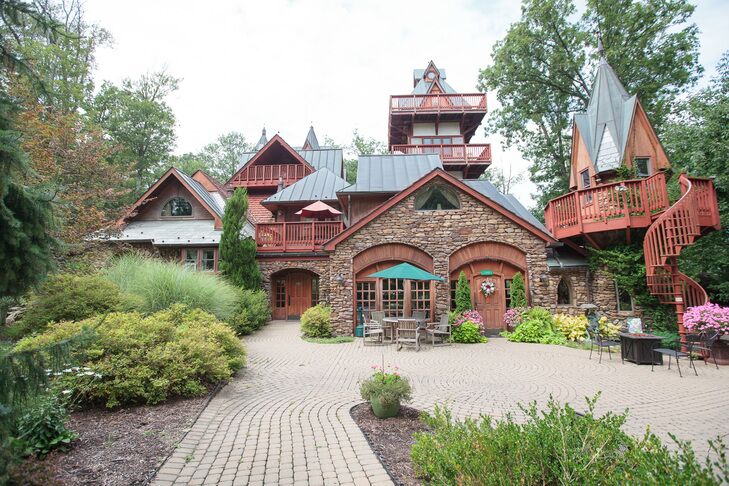 Landoll's Mohican Castle totally matched the vibe Rebecca and Justin wanted for their comic book-themed nuptials. The whimsical castle backdrop fit Rebecca's Captain America button veil, Justin's superhero shirt and the paper flower comic bouquet!
From the album: A Colorful Comic Book Inspired wedding at Landoll's Mohican Castle in Loudonville, Ohio
Dunafon Castle — Idledale, Colorado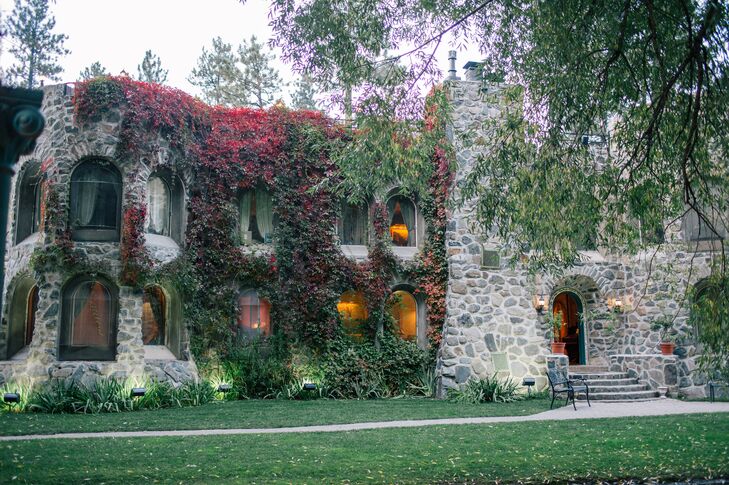 After Rebecca proposed to Emily in Cinderella's Palace at Walt Disney World, (with the ring on a glass slipper, no less) the couple knew they had to have their romantic wedding at nearby Dunafon Castle. The enchanting nuptials included some whimsical details, like their bird and bunny cake topper and the purple bird house escort cards.
From the album: An Ultra-Chic, Romantic, Whimsical Wedding at Dunafon Castle in Idledale, Colorado
Meyer's Castle — Dyer, Indiana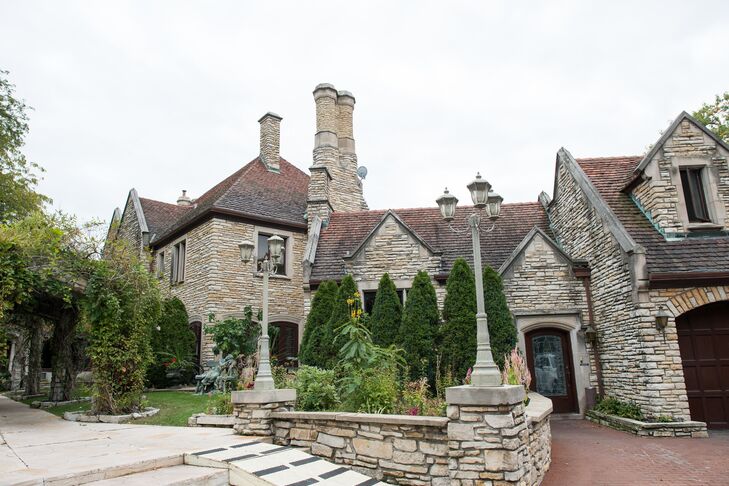 As if the picturesque gazebo and exotic plants weren't enough, flocks of albino and fully colored peacocks call Meyer's Castle home. Once Nicole and Liyan saw the birds sauntering around, "we were sold!" the couple says.
From the album:A Peacock-Themed Castle Wedding at Meyer's Castle in Dyer, Indiana
Hammond Castle — Gloucester, Massachusetts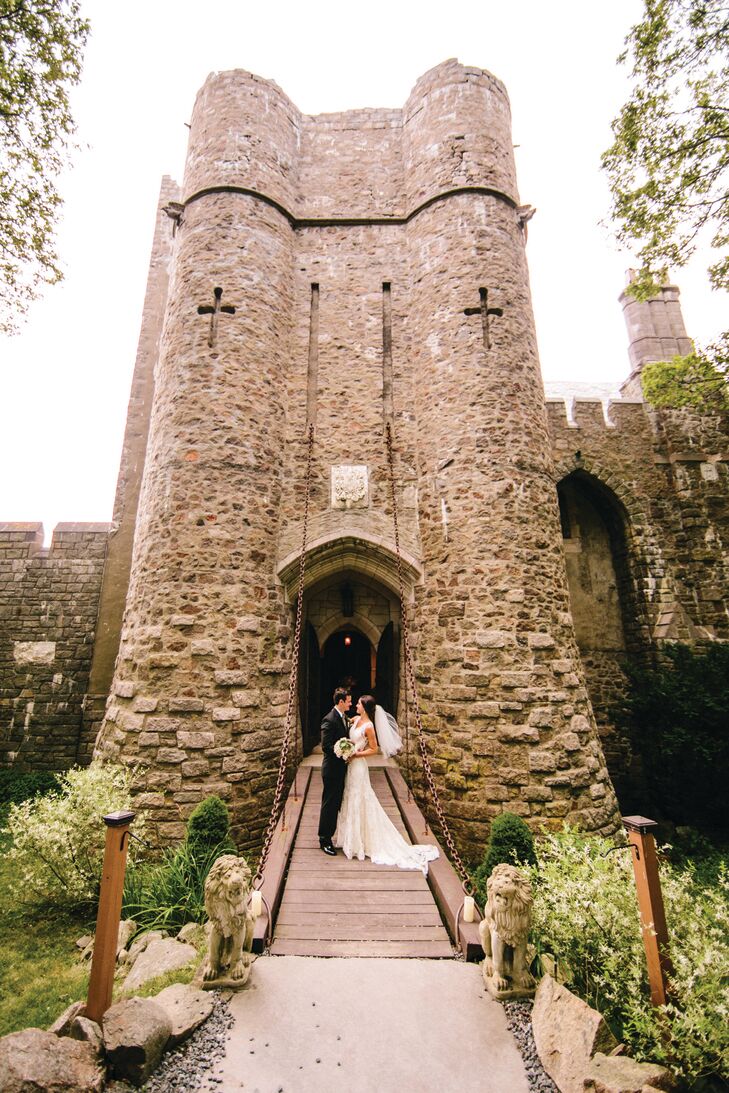 Hammond Castle sits right on Round Rock Shoal, a bay in eastern Massachusetts. The medieval-style, seaside venue perfectly captures Paola and Kyle's nautical background. (She's from Miami, and he was born in Cape Cod.)
From the album: A Romantic Summer Wedding in Gloucester, MA
The Castle at Maryvale — Brooklandville, MD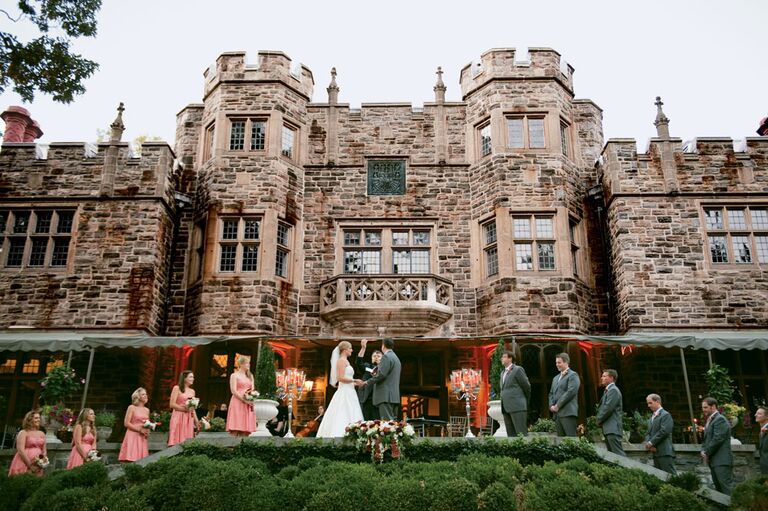 Casey and Jeremy married in Maryvale Castle's rear terrace, with guests facing the venue's stunning east side. For their color palette, warm tones were an absolute must. "My favorite color is orange," says Casey. "I knew I had to incorporate that somehow without it being too bold."
From the album: A Garden Wedding in Brooklandville, MD
Gillette Castle — East Haddam, Connecticut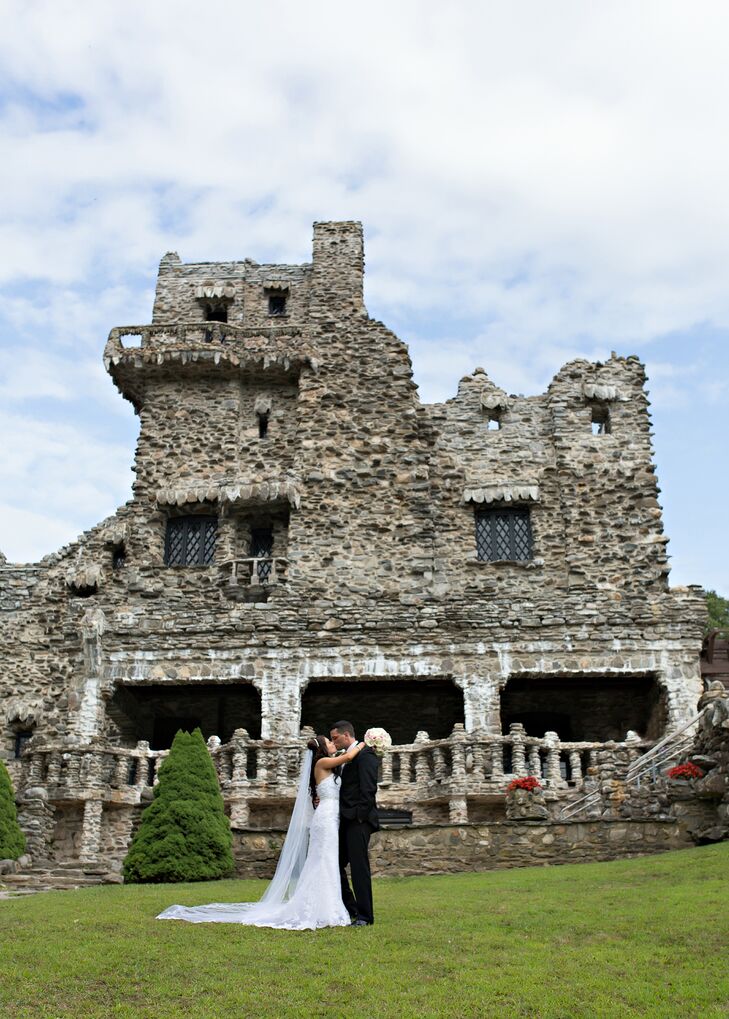 Though Kathryn and Robert wanted their wedding to be near the water (they ultimately chose Goodspeed Station as their wedding reception venue), the couple had their first look at Gillette Castle. The stony fortress is nestled into the woody hills of Gillette Castle State Park in East Haddam, Connecticut.
From the album: A Travel-Inspired Wedding at the Riverhouse at Goodspeed Station in Haddam, Connecticut
Find your own choice of charming castle's here!