Who It's Safe to Ask for Help When Picking Out an Engagement Ring
Get the lowdown on all your potential shopping partners.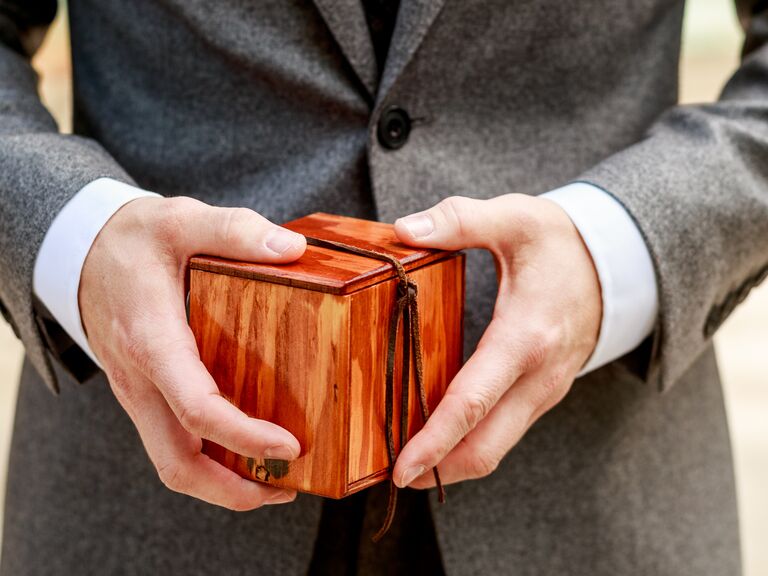 Tuan B & Co
You'd like to think that when it comes to your future fiance, you totally understand their personal style. But if you're even the slightest bit hesitant about what type of ring to buy, you'll naturally want to ask for shopping assistance—a smart move, depending on the person you ask. Read on for our guide to whom (or, in one case, what) you should go to for advice on picking out that dream engagement ring.
1. The Sibling
Family is a great starting point—though it's smart to err on the side of caution in terms of how many relatives you reach out to if you're trying to keep your plan a surprise. A sibling is more likely to keep the news to themself, while helping you discreetly dig for hints from your significant other. Either way, if your partner and their sibling are close, they'll know their taste better than anyone.
2. The Mom
Let's face it, mother knows best, though there a few factors to consider before you ask for her help. For one, is your partner tight with their mom? Are you? If you frequent the family dinner table and call just to say "hi," she's the right woman for the job. Or, if you're planning to ask your partner's father for permission, this is a way to include mom in the plan too. Just make sure she's in the loop about the proposal date—too much anticipation could lead to an accidental reveal.
3. The Best Friend
If you decide to stay out of familial territory, the BFF is your next best bet. Go for a friend who not only shares a similar style aesthetic to your partner, but is also someone they would include in their wedding party. But can they be discreet? Beware the gossipy friend of the group who will somehow—whether purposefully or accidentally—let your proposal plan slip.
4. Pinterest
Why risk reaching out to people who might spill the beans when you have a Pinterest board at your disposal? Especially when you take into consideration that 61 percent of brides research rings online before they're even engaged, according to The Knot Engagement Ring and Jewelry study. Put your Internet-savvy skills to use and browse your partner's social media sites—particularly Pinterest. If you come across a wedding inspiration board, you've struck gold. Extra bonus: Your plan stays completely confidential.
5. Your Significant Other
Okay, so the ring may not be a surprise, but you can still make the proposal one. If you know your partner wants to pick out their own ring, give them the pleasure of doing so. Plus, it totally eliminates the stress over potentially getting the wrong ring style. That's a win-win in our books. Make it easier on both of you and send your partner to our ring gallery to create their very own Hint profile where they can get style recommendations, "favorite" rings and find jewelers near you. When they're ready, they can drop a hint for you and share their selects!