Floral Accessories Perfect for Spring Weddings
Give your spring and summer outfits some seriously romantic appeal with flower-inspired accessories.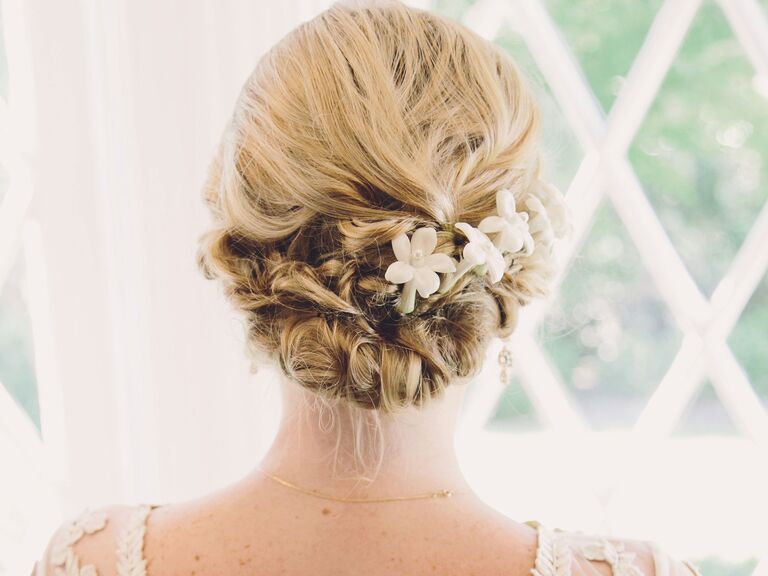 Echard Wheeler Photography

From soft flower appliqués to wild metallic headbands, gorgeous floral details are everywhere this season. The best part about this boho-chic trend? It's surprisingly versatile. Go glam with over-the-top heels or keep it causal with simple floral studs. No matter how you wear them, statement floral accessories are a festive must-have for spring and summer nuptials.
Keep scrolling to see some seriously swoon-worthy floral accessories you can shop now.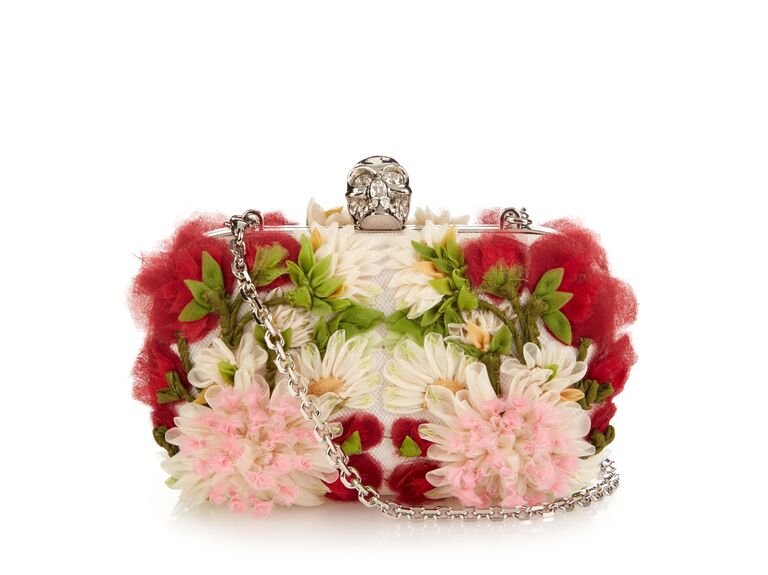 This couture clutch with floral appliqué and edgy skull details might be quite the splurge, but this statement piece is a timeless accessory that will last for years to come.
Alexander McQueen Exploded Flowers Skull clutch bag in White Pattern, $3,795, BergdorfGoodman.com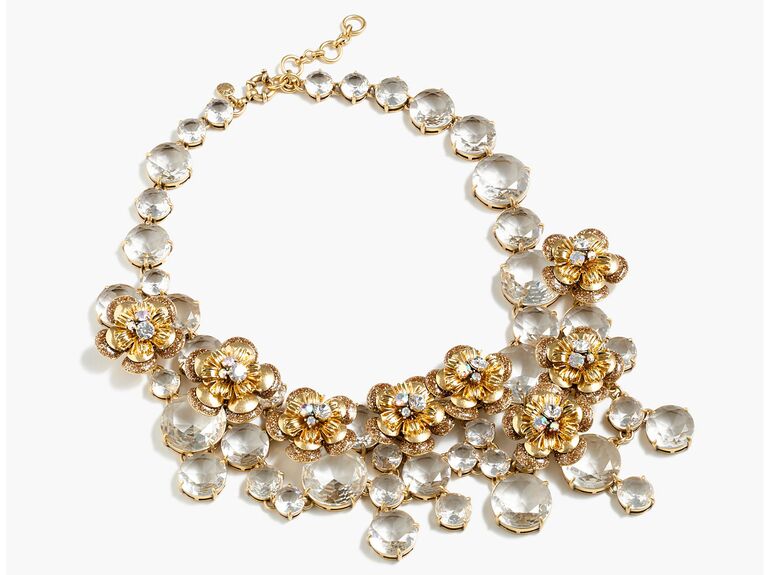 Equal parts whimsy and sophistication, florals and statement baubles go hand in hand. Add some personality to a classic-structured dress with this retro-inspired statement necklace.
J.Crew Midnight Floral necklace in Crystal, $150, JCrew.com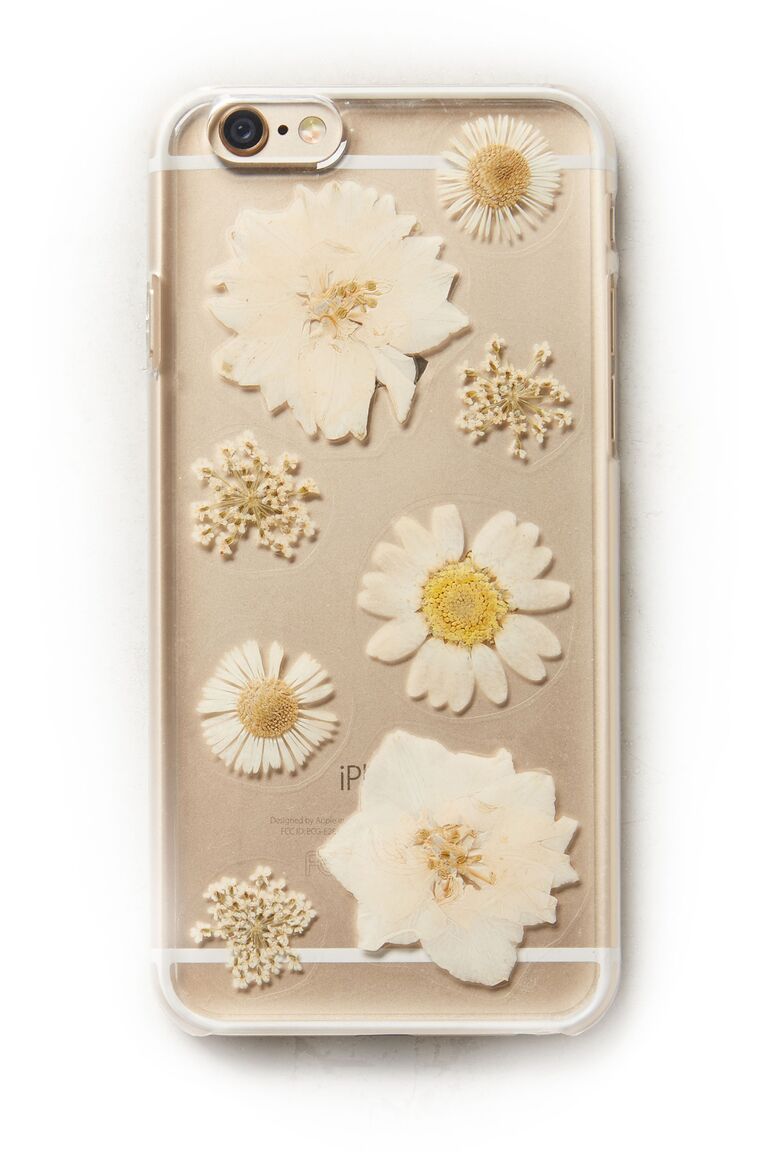 Most of your guests will be sharing photos and hashtagging up a storm on social media, so why not make a fashion statement while doing it? This floral iPhone won't just protect your phone—real pressed flowers give it some pretty appeal.
Anthropologie Pressed Flowers iPhone 6 case, $42, Anthropologie.com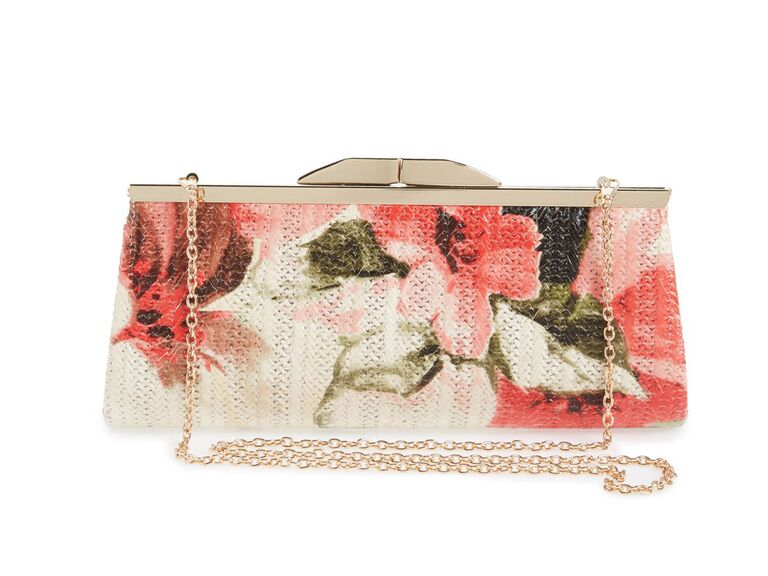 Printed pink flower details on a woven straw clutch are just begging to be added to a beachside wedding ensemble. Not only will it hold wedding guest necessities, but it has a delicate chain strap that can be added for a hands-free option (perfect for juggling hors d'oeuvres during cocktail hour).
Jessica McClintock Sloan Floral Print Straw clutch, $55, Nordstrom.com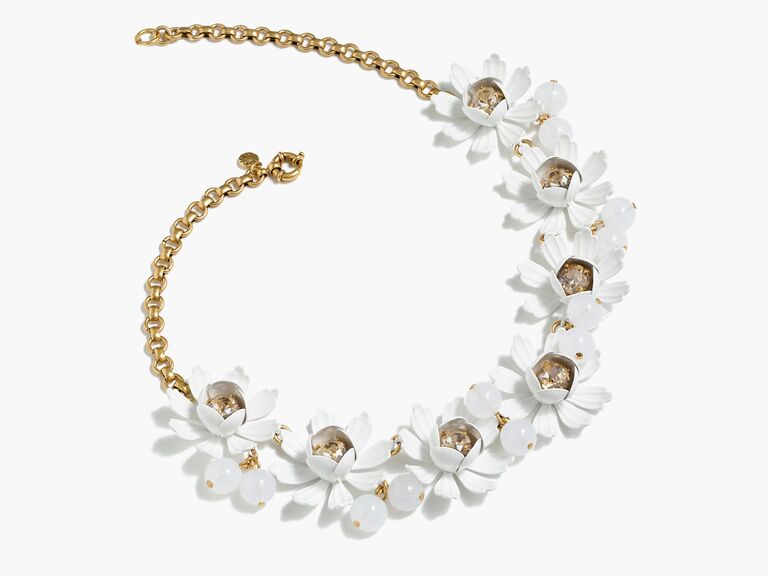 While the flowers on this necklace pop, neutral colors of gold and white make it a versatile accessory. Pair this bold piece with a simple dress, or go full floral by layering it over a floral-print frock.
J.Crew Petal and Crystal necklace, $78, JCrew.com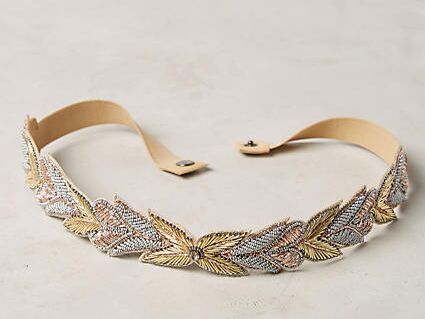 Adding a belt to a shift dress is an easy way to personalize your gown. Not only will this floral belt give a little sparkle to your outfit, it will also highlight your waistline.
Anthropologie Titania belt, $38, Anthropologie.com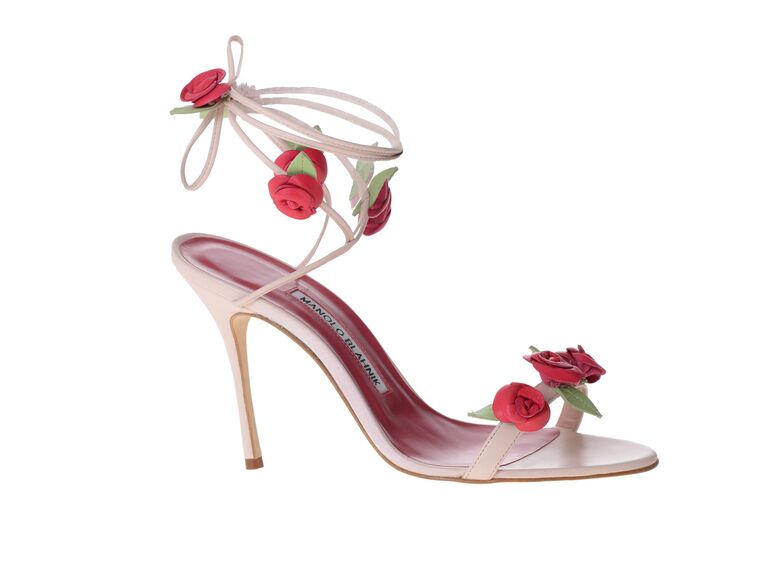 Seeing the world through rose-colored glasses is dreamy, but we think stepping out in these rose adorned heels is the next best thing! Thin pink straps and delicate rosebuds are the perfect combination of sexy and sweet.
Manolo Blahnik Xafiore Pink Nappa Rosette sandals, $1,295, ManoloBlahnik.com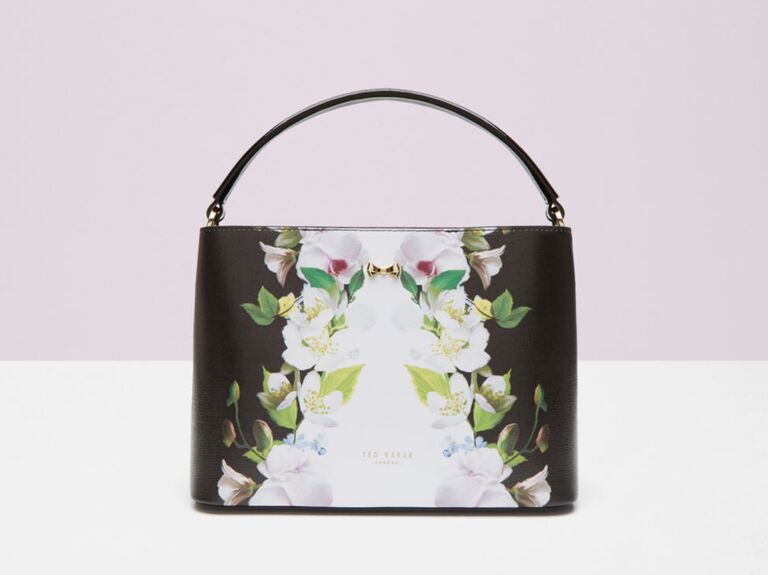 If you're drawn to dark colors but still want to channel a springtime vibe, this is the print for you. Not only will this tote work for wedding season, you can carry it well into fall.
Ted Baker Baila Forget Me Knot leather tote bag, $249, TedBaker.com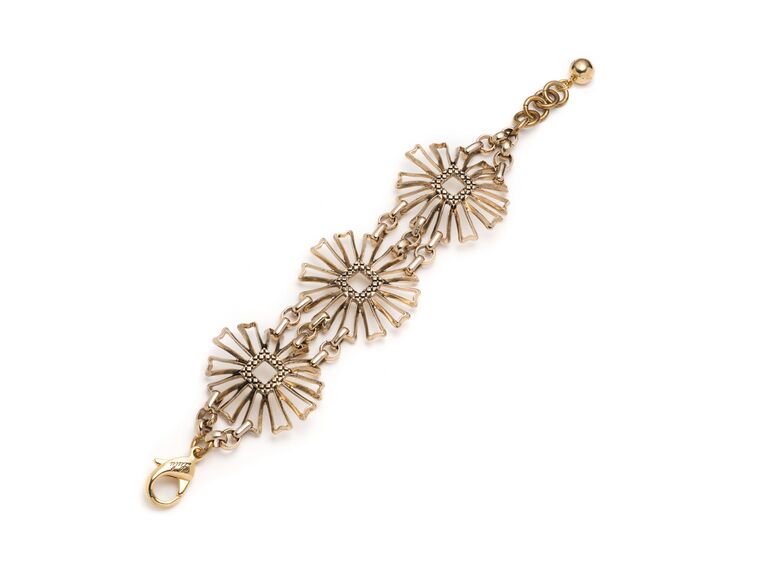 This geometric daisy-chain bracelet is a total statement maker. Pair with a simple shift dress to play up its '60s mod feel.
Lulu Frost Daisy bracelet, $188, LuluFrost.com
Want to shop more stylish wedding guest trends? Right here!