10 Brides Who Didn't Wear Heels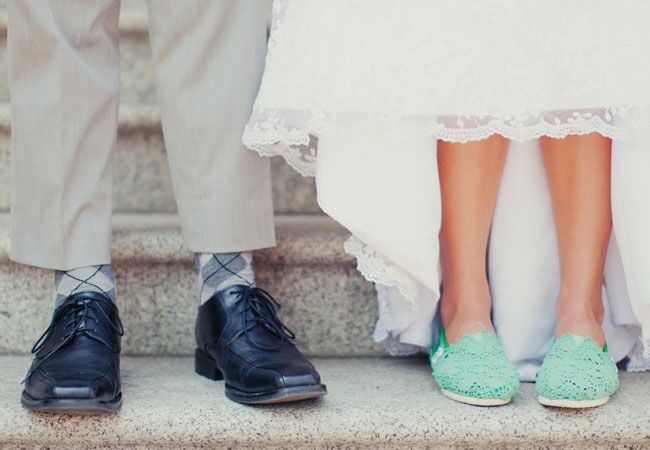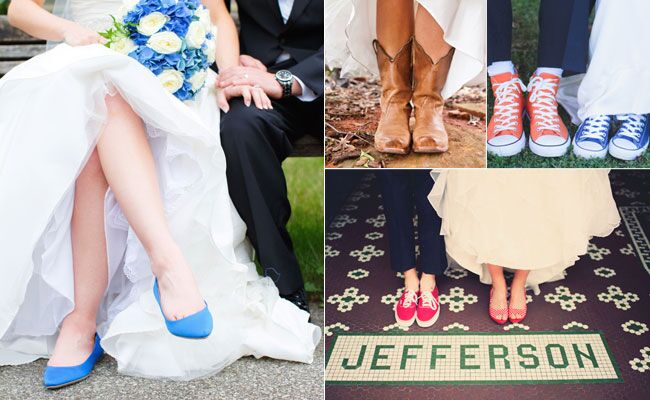 There's nothing like an amazing pair of shoes to complete your wedding look – and while heels are definitely the most popular choice, they aren't the only pretty option to pair with your wedding dress. We've seen brides rock flats, cowboy boots and even sneakers (yes, really!) on their wedding day and totally pull it off. These brides prove that anything goes on your wedding day as long as you're confident and comfortable.
Sarah's Studded Flats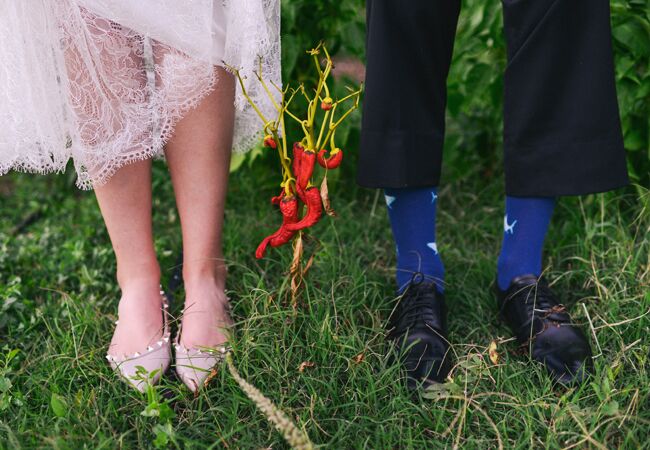 From the album: A Lost Poblanos Historic Organic Farm Wedding in Albuquerque, NM
Kristy's High-Top Converse
#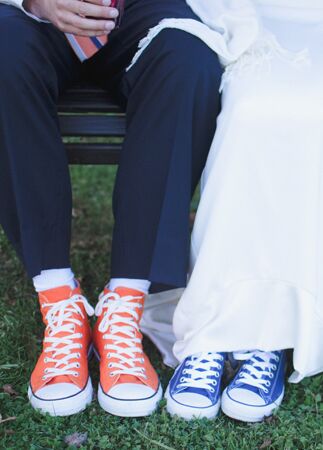 From the album: A Relaxed Elegant Wedding in Windsor, OH
Meghan's Mint Lace TOMS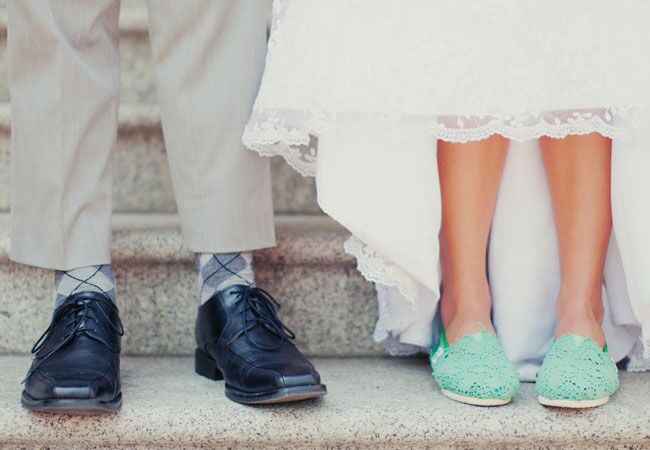 Kathryn's Cowboy Boots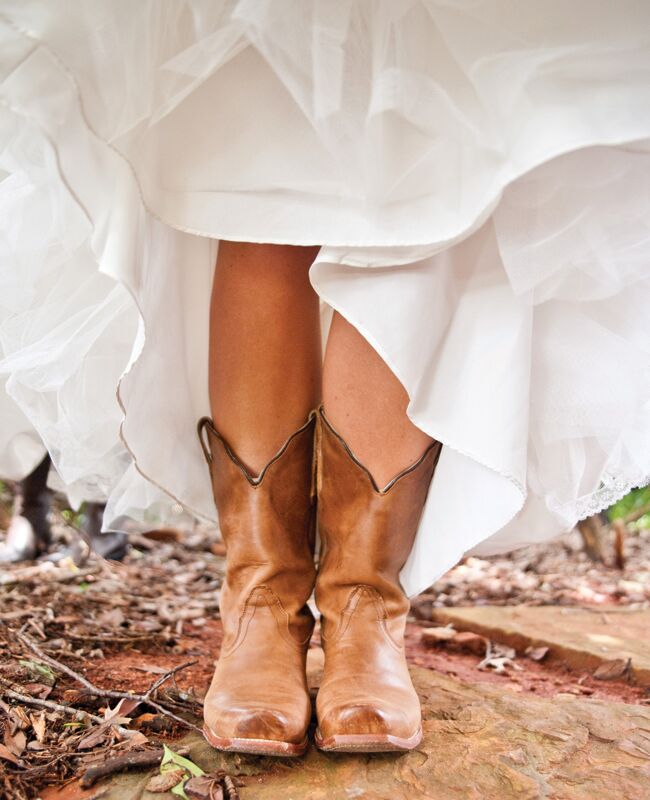 From the album: A Peacock Inspired Rustic Wedding in Pomfret, CT
Rhianon's Running Shoes
From the album: A Clock Tower Events Wedding in Denver, CO
Angela's Blue Flats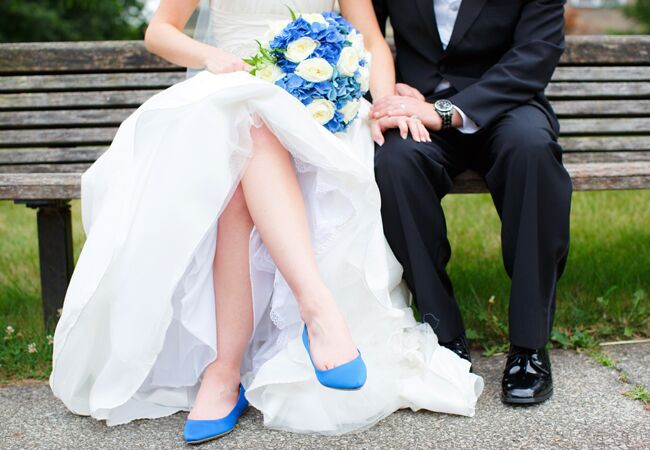 From the album: A Romantic Conservatory Wedding in Columbus, OH
Ashley's Studded Velcro High-Tops
Courtney's Red Polka Dot Flats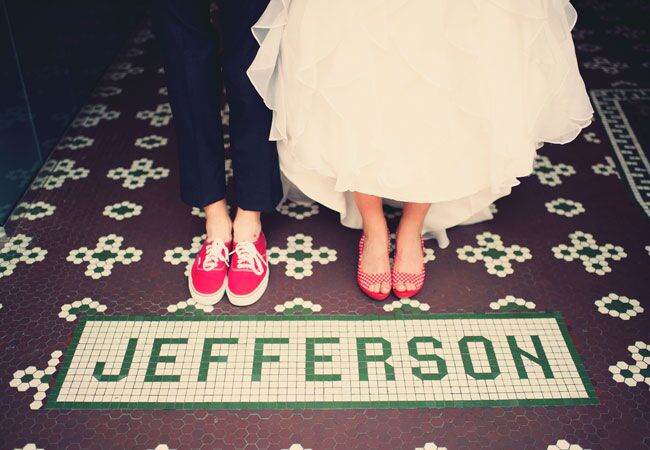 From the album: A Music-Inspired Wedding in Charlottesville, VA
Caitlin's Pearl Beaded Flats
From the album: A Rustic Autumn Wedding in Cambria, CA
Irene's Sage Cut-Out Flats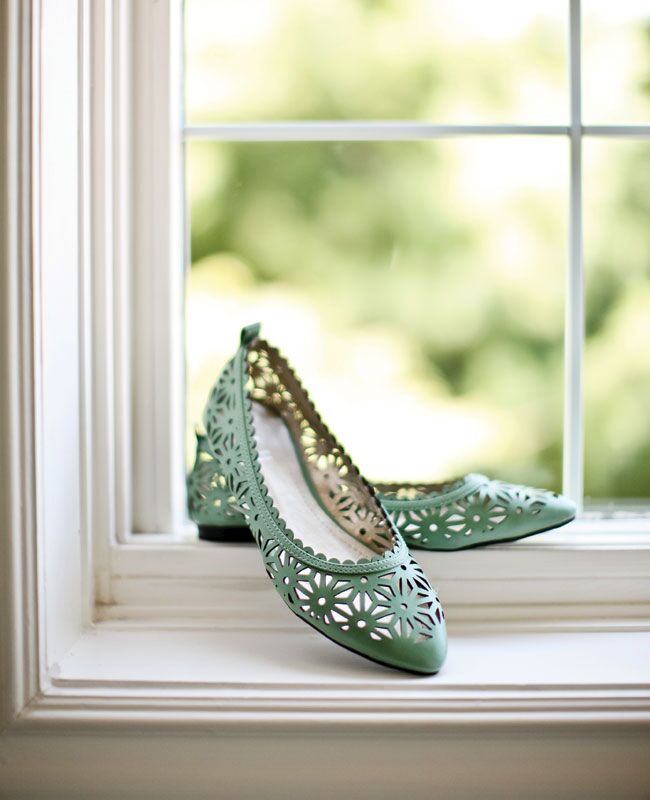 From the album: A Whimsical Summertime Wedding in Shelby Township, MI
The Knot and Dodge Dart partnered up to provide brides with inspiring ways to do weddings differently. The collaboration of bridal pros and innovation experts results in high quality content written 100% by The Knot. To learn more visit Dodge.com.
What are you doing differently for your wedding?
Leave a comment below before 11:59 p.m. EST on 5/30 for a chance to win a $100 AMEX gift card. You know — so that you can buy your own pair of amazing shoes. We'll pick 5 winners!
(See official rules here.)