You've Got to Read These 15 Statistics From Our LGBTQ Weddings Study
Celebrate a year since the Supreme Court ruling and check out these numbers from The Knot LGBTQ Weddings Study.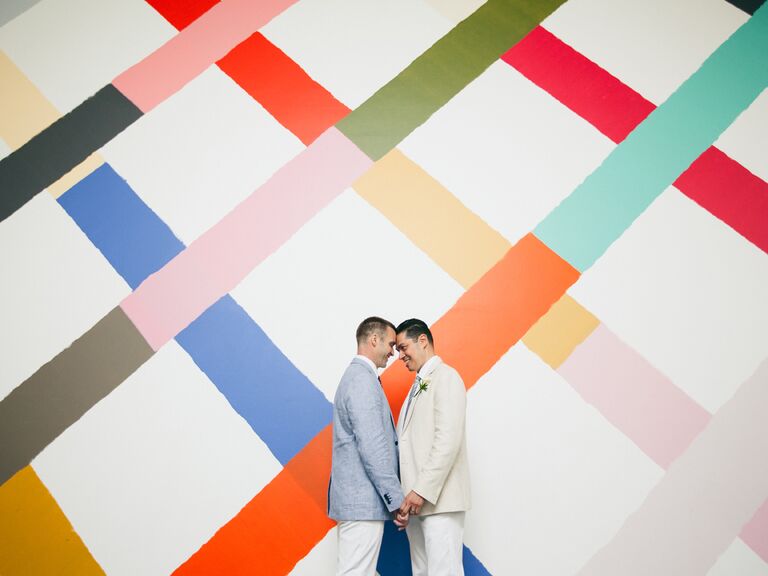 Maypole Studios
Our fourth annual LGBTQ Weddings Study couldn't have come at a better time! In the 12 months following the Supreme Court ruling recognizing marriage equality for all, our annual survey uncovered lots of great findings and new trends. Here's a snapshot of some statistics from our 2016 study:
1. The pressure is on, with 15 percent of men and 10 percent of women reporting that they feel the need to marry now that same-sex marriage is legal across the US.
2. Men spend an average of $33,822 on their weddings, compared with $25,334 for women. Prior to legalization, the average cost was $18,242 for male couples and $16,218 for females in 2015.
3. Nine months is the average length of engagement for men, while women are engaged for an average of 11 months.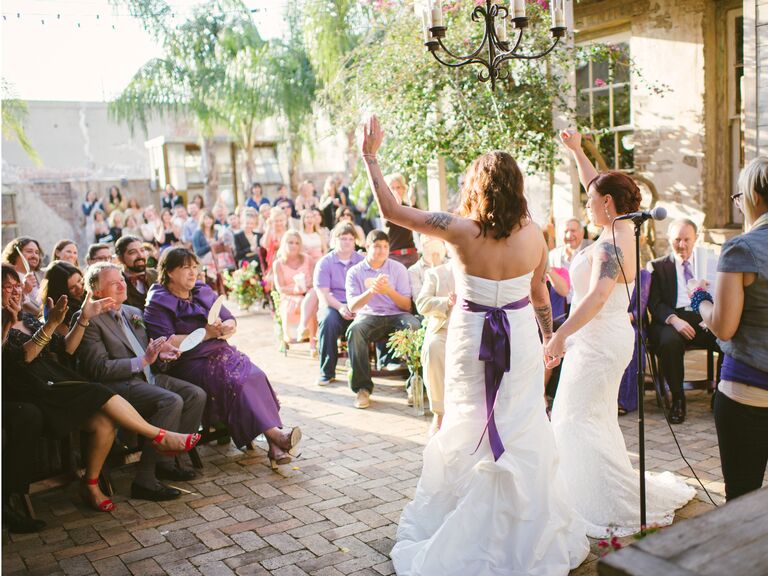 4. LGBTQ weddings are boasting larger guest lists—men have an average of 121 guests and women have an average of 117 guests.
5. One-third of LGBTQ couples report deciding which wedding traditions to uphold was "challenging." But 65 percent of men and 70 percent of women say their wedding will fall under the "traditional" category.
6. As for the first look tradition, more than half of all women report not seeing each other until the wedding ceremony.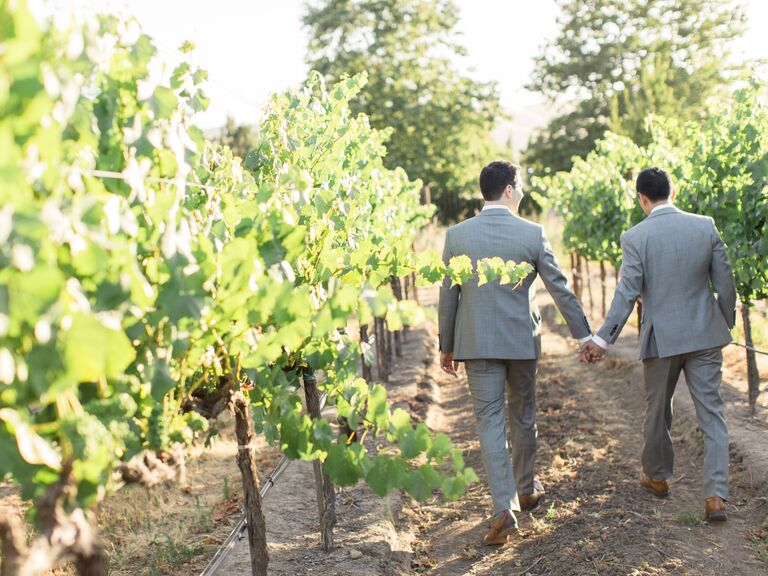 7. Forty-two percent of men and 46 percent of women asked permission from their partner's family before proposing, up from 21 percent of men and 24 percent of women in 2015.
8. Engagement ring spending has increased over the past year, with men spending $5,719 and women shelling out $5,349 on average.
9. While we're on the subject of rings, the number of men insuring their engagement rings more than doubled, from 26 percent in 2015 to 60 percent in 2016.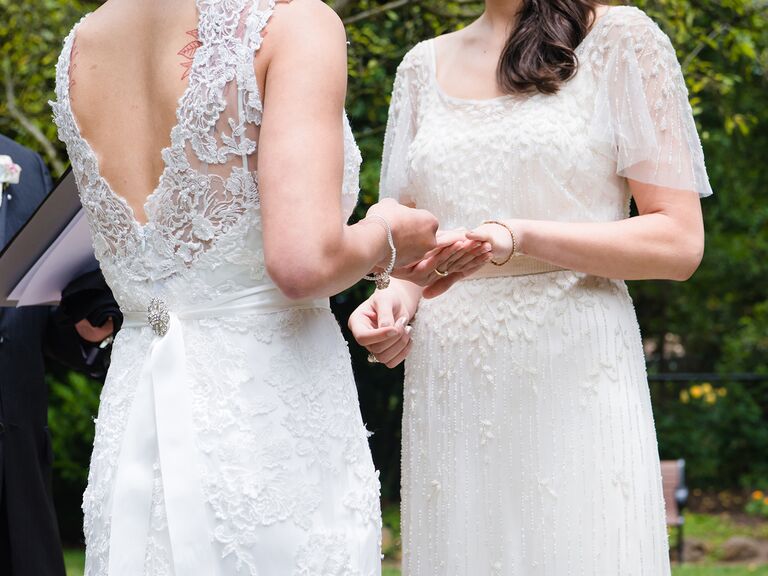 10. Nearly half of LGBTQ couples consider their wedding a destination affair.
11. Seven in 10 couples report paying for the majority of their wedding ceremony, with increased contribution from family.
12. There's a 53 percent increase in LGBTQ couples gaining family acceptance, but more than half of couples still report that family was not accepting of their marriage.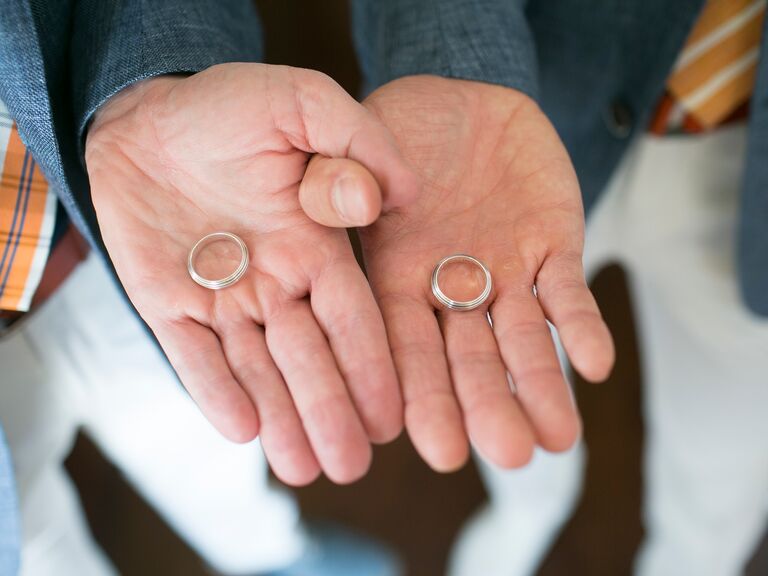 13. September and October are the most popular months to get married for men, while a combined 32 percent of women prefer August or October.
14. A diamond center stone with side stones is the most popular engagement ring choice for women, while 30 percent prefer a solitaire.
15. For the first time, elopements are down 4 percent among men and 8 percent among women.
You can check out past digital issues of The Knot Special LGBTQ Edition right here.