Get The Knot Special LGBTQ Edition Digital Magazine Now!
To celebrate Pride Month, our third annual LGBTQ magazine issue is available now!
by Ivy Jacobson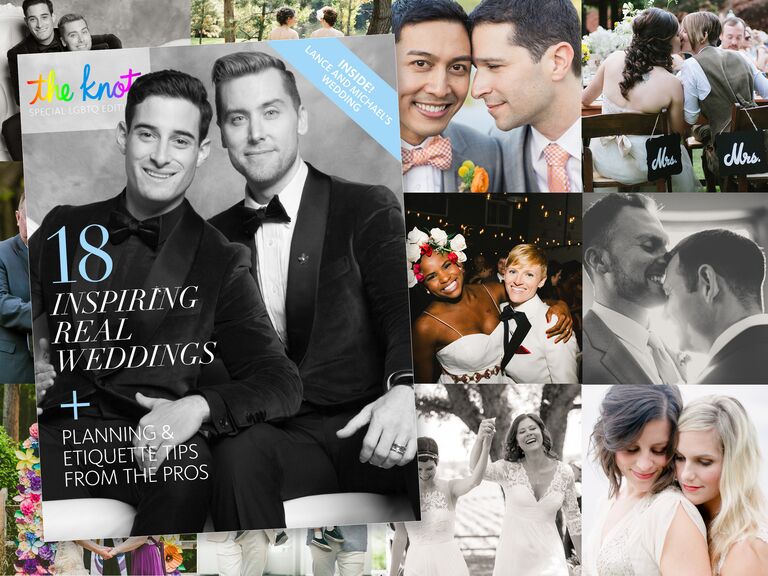 Get excited -- the third annual digital issue of The Knot Special LGBTQ Edition is available now! Inside, find tons of planning and etiquette tips from top wedding planners, style inspiration from stunning receptions and sweet love stories from real wedding couples. Plus, you'll get an inside look at *NSYNC alum Lance Bass and Michael Turchin's gorgeous December 2014 nuptials!
And pssst -- we didn't just start our proud support of same-sex marriage with this magazine. The Knot has strongly supported marriage equality for all since we were founded in 1996! In fact, the brother of Evan Wolfson (the founder and president of Freedom to Marry) was one of our co-founders. Also, one of our first major events, the "Millennium Couple" contest, was won by a same-sex couple in 2000, where Kimberly Acquaviva and Kimberly McGannon wed in a moving ceremony at the Loews Don CeSar Hotel in St. Petersburg, Florida. And as always, we love creating content for a section of our website devoted to same-sex weddings, full of ceremony advice, fashion, etiquette and a huge selection of Q&As.
In addition, we're encouraging you to use our rainbow logo as your social media profile pic for LGBT Pride Month -- steal it here!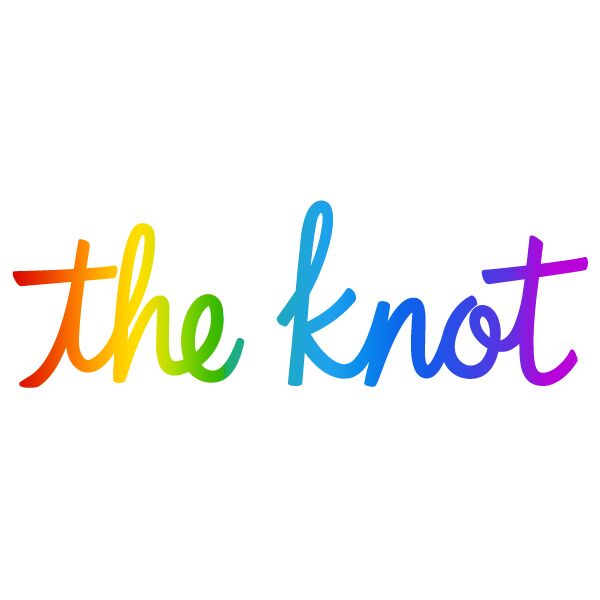 See some of our favorite, most stunning couple shots in the issue below, and get The Knot Special LGBTQ Edition, available right now on Issuu.com!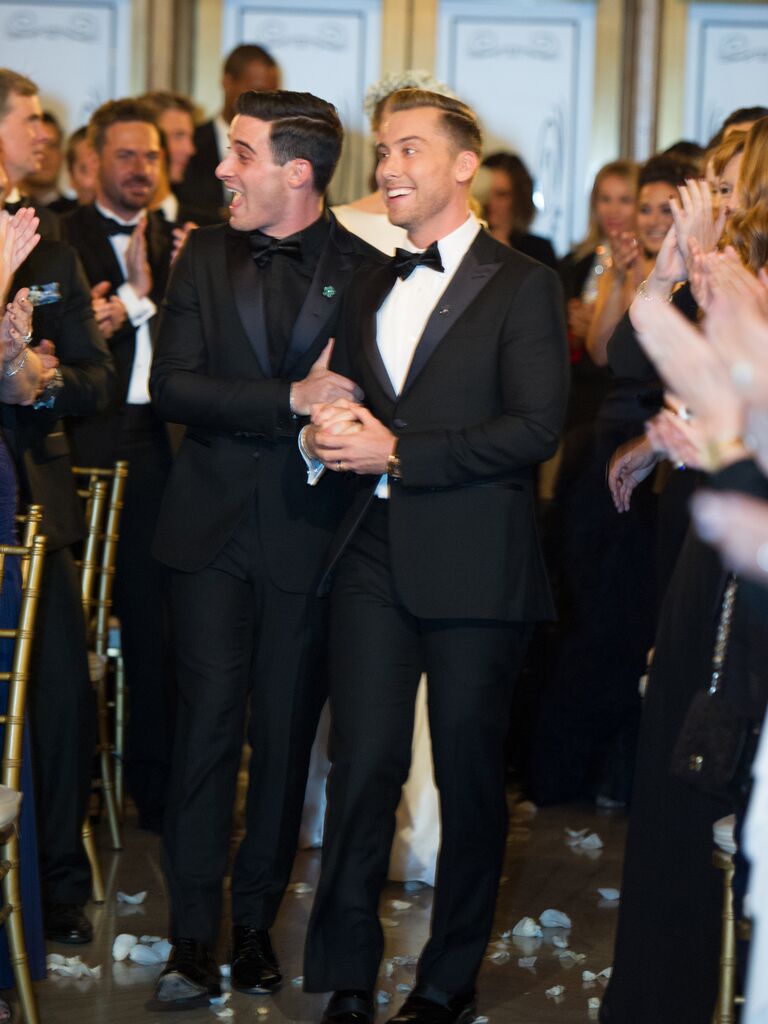 Michael Segal photography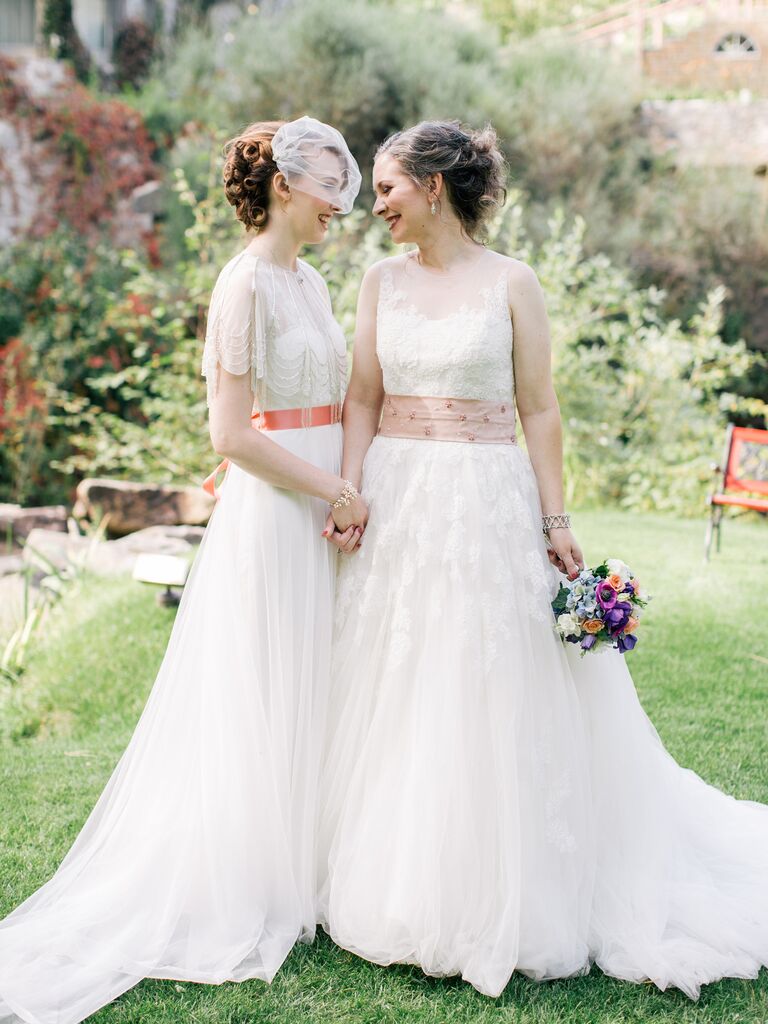 Sarah Rose Burns Photography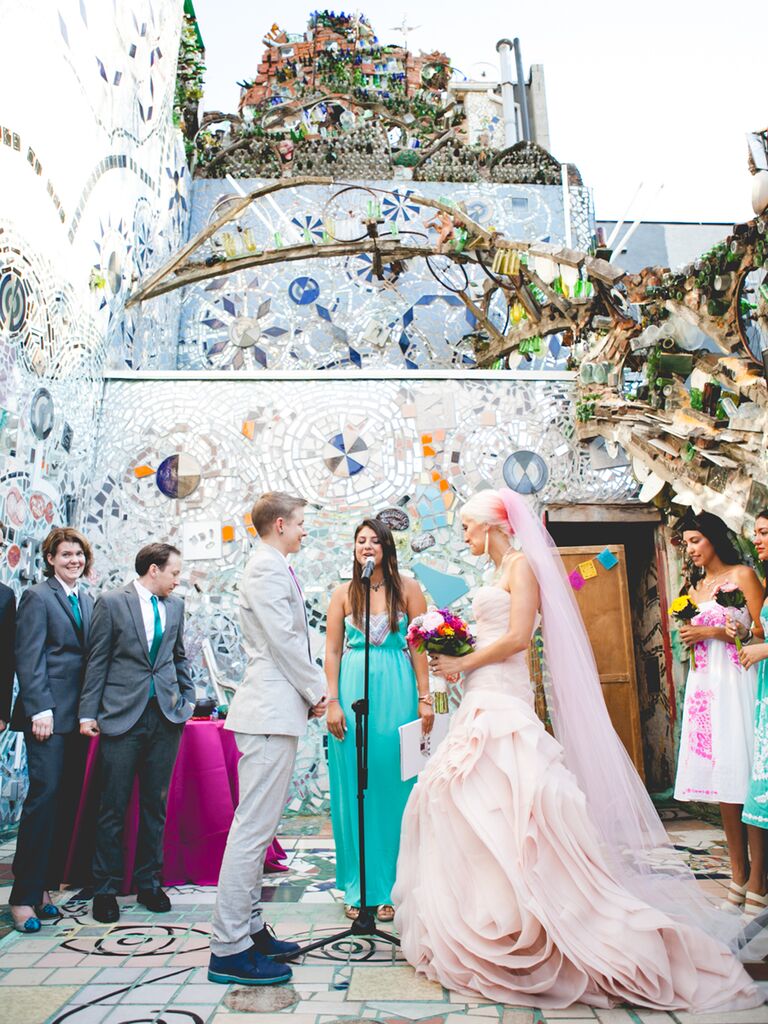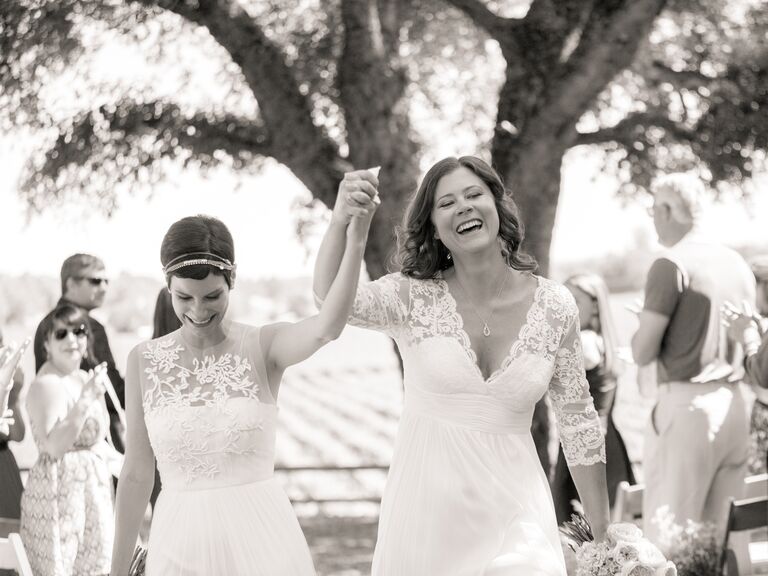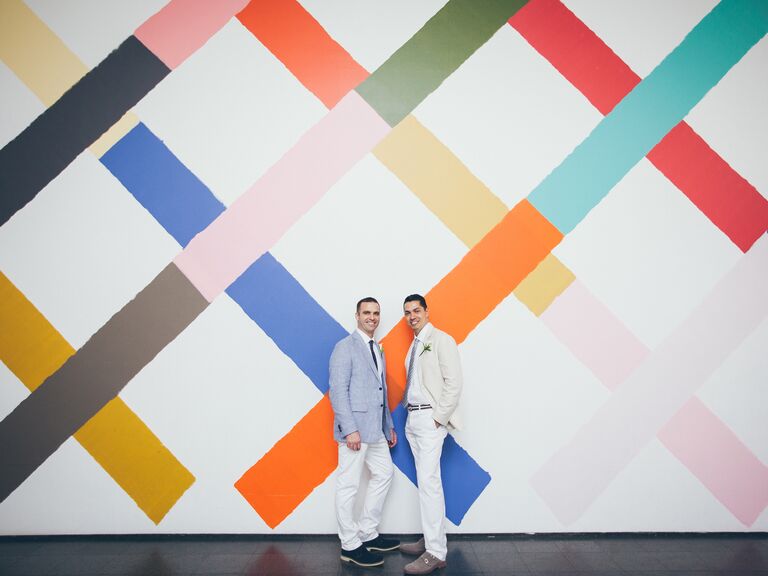 Maypole Studios Photography