This Is How Many Married Couples Have a Joint Bank Account
And why millennials think a good credit score is sexy.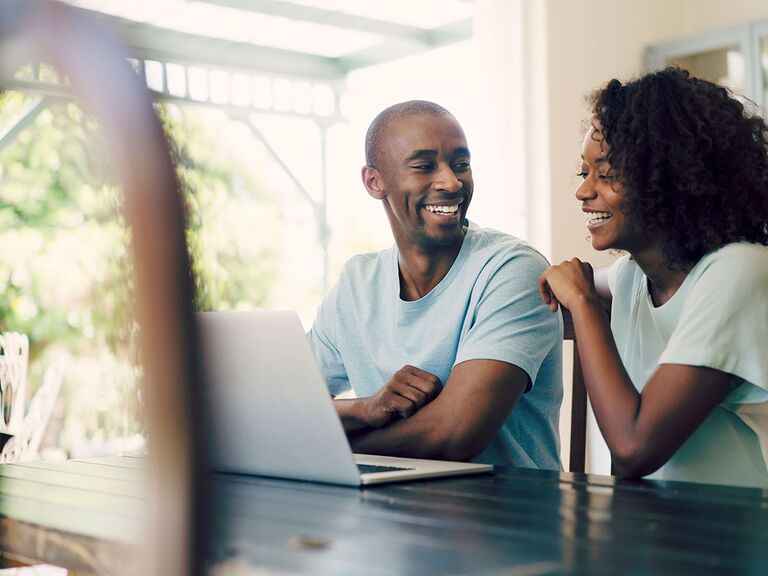 istock
You already know that in saying "I do" you'll merge lives with your partner, and finances are a huge part of that. Bankrate.com recently conducted a survey where participants revealed some interesting findings about personal finances and how it affects their romantic relationships.
According to the survey, a potential partner's financial health plays a large role in the direction of the relationship, even before there's a diamond in the picture. Forty-two percent of respondents said knowing someone's credit score could be a deal maker or breaker. How you handle your money says a lot about how responsible you are, and potential life partners will definitely take note. Respondents aged 27 to 36 tended to care most about their love interest's credit score when it comes to relationships, although 45 percent of them said it impacts their relationship decisions very little compared with other factors.
Bankrate also reports that 22 million Americans, either dating or in a committed relationship, opt out of joint bank accounts—this is namely young millennials (in their low to mid-20s) and those who make less than $30,000 a year. But 77 percent of Bankrate's married survey respondents said they share at least one bank account with their partner—this response comes mostly from Americans with an income of $75,000 or more. That's why before joining financial forces, it's crucial to have a chat about money.
So when's the best time to bring it up? Participants were split evenly, with 37 percent saying you should start sharing financials after just a few dates, and 37 percent saying you should have "the talk" once you're engaged. We tend to think there's a sweet spot somewhere in there so you don't freak each other out by bringing it up too early, but don't go into your engagement blindly. You want to know how your future life partner intends to handle money, no matter much is rolling in.
Want to know what other important things to discuss before you walk down the aisle?
Read five conversations to have with your partner before you get married here.
When you're ready to make a wedding budget, here's what to consider