Rice Krispies Treats, Polaroids and 12 More Awesome Throwback Reception Ideas
Everyone will be hashtagging #TBT.
Remember the good old days when all you had to worry about was how to get your crush Nick Carter or Kelly Kapowski to marry you at a wedding filled with nothing but candy, ice cream and more candy? Use your wedding reception details to celebrate those amazing memories from childhood and beyond. Here are 14 nostalgic ideas to bring out everyone's inner kid and throw it way back to simpler times.
1. Shake It Like a Polaroid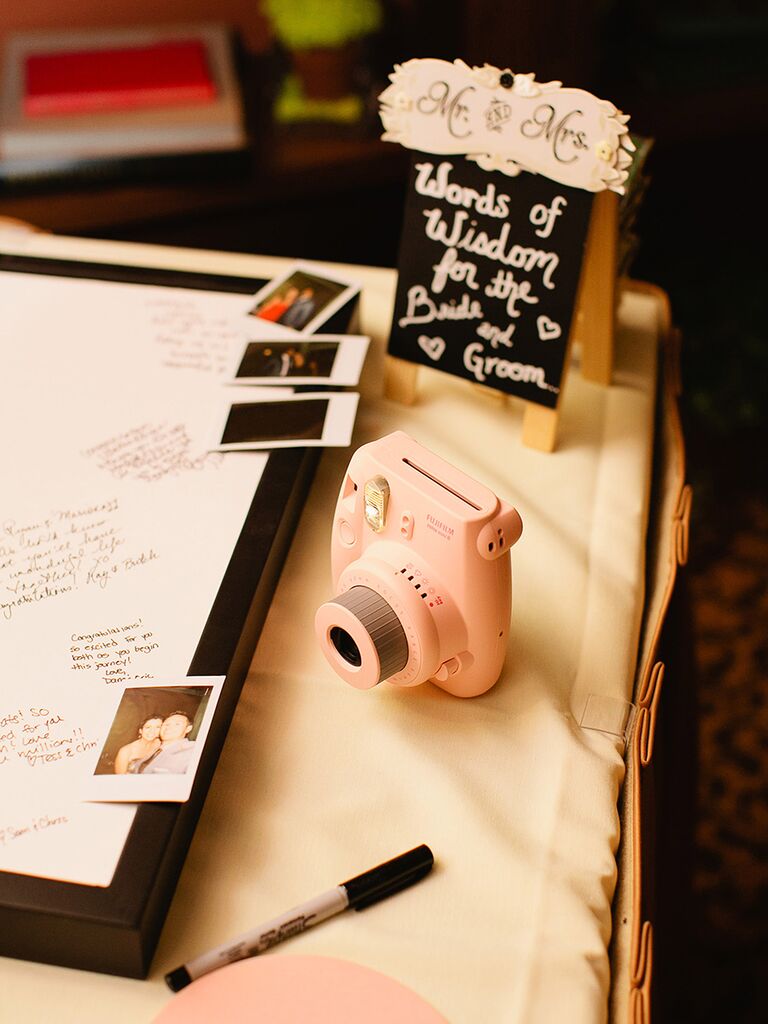 Ask your guests to snap and leave a Polaroid, along with their well wishes and words of wisdom.
From: A Romantic Garden Wedding at Cantigny Golf in Wheaton, Illinois
2. Love Stories Past and Present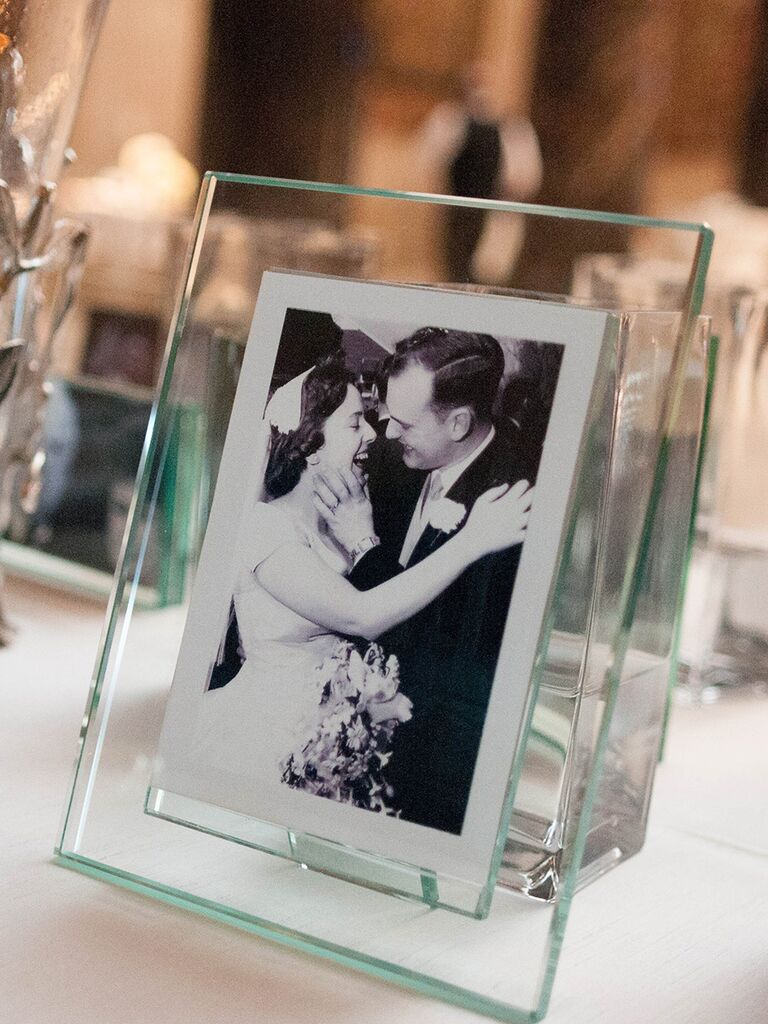 Display family photos and heirlooms for your friends and family to reminisce over. Awkward, embarrassing and hilarious photos are encouraged!
From: A Rustic-Chic DIY Celebration at Grace Haven Baptist Fellowship in Youngsville, North Carolina
3. Snap, Crackle, Pop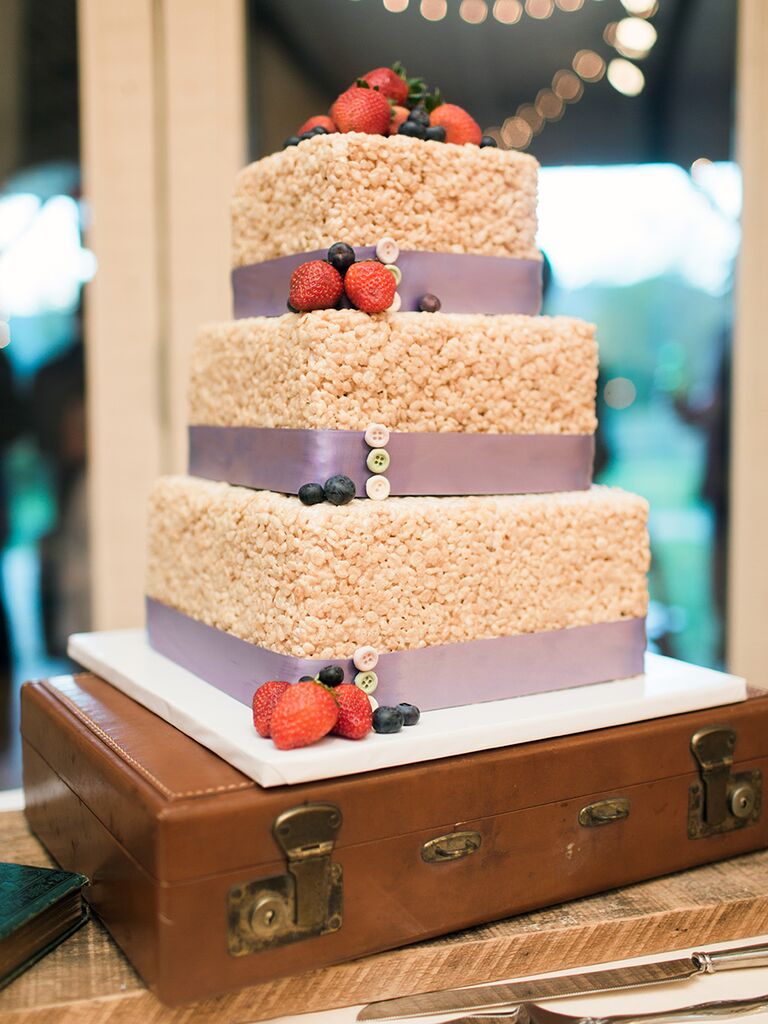 Remember the feeling of opening your lunch-box to find a Rice Krispie treat packed for you? This couple dedicated their entire cake to their favorite marshmallow snack.
From: Gathering Place in Candler, North Carolina
4. Oh, Lollipop
This is the sweetest bouquet we've ever seen.
From: A Waterfront Wedding at Boathouse at Sunday Park in Midlothian, Virginia
5. Memory Lane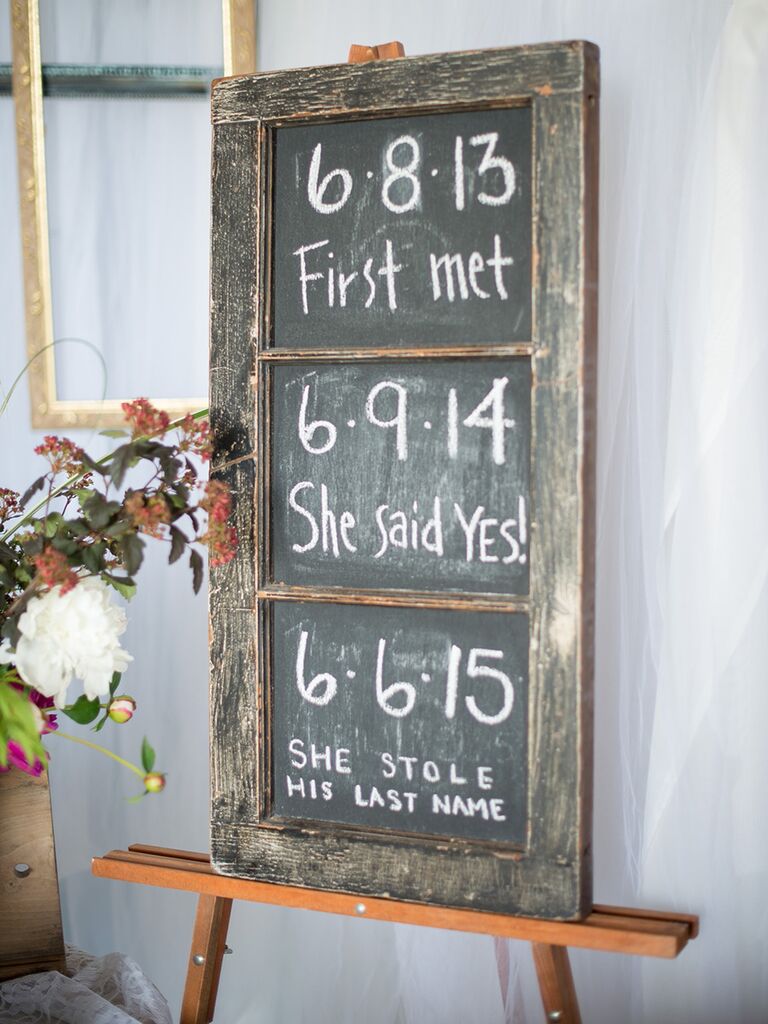 This couple married almost exactly two years after the first moment they met. Display your significant moments too with a chalkboard sign.
From: A Vintage-Inspired Barn Wedding on a Family Farm in Mt. Pleasant, Iowa
6. Connect Four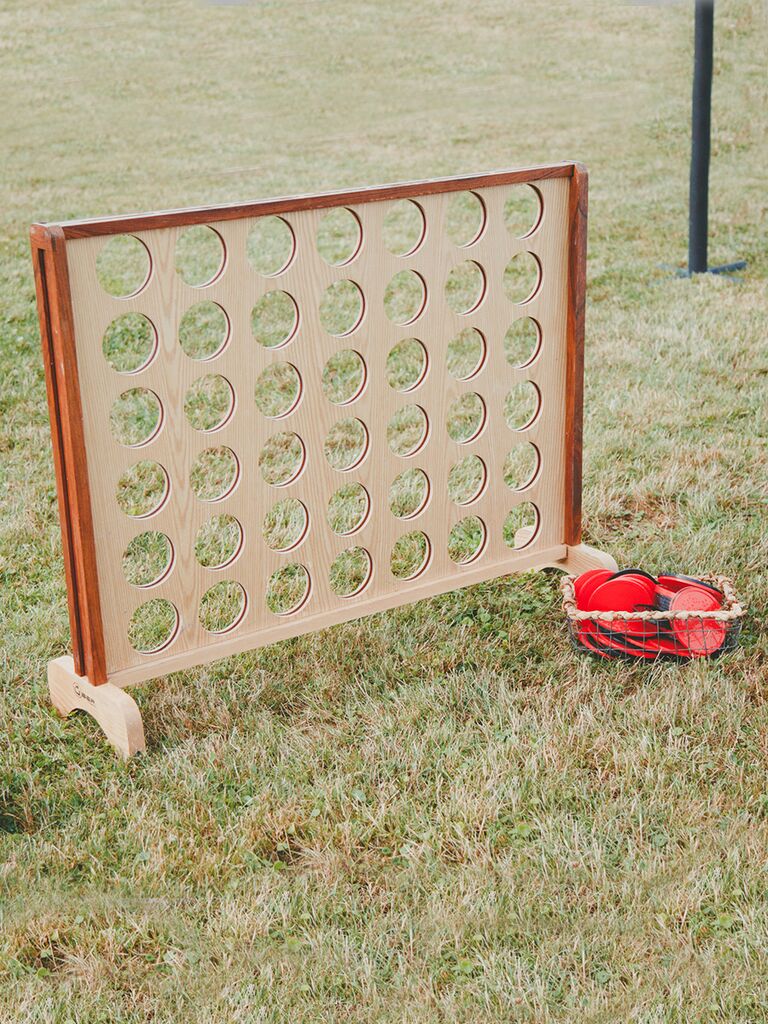 If you've never played Connect Four, you're probably too young to be attending a wedding anyway.
From: A Casual, Elegant Wedding at Quailcrest Farm in Wooster, Ohio
7. North, South, East and West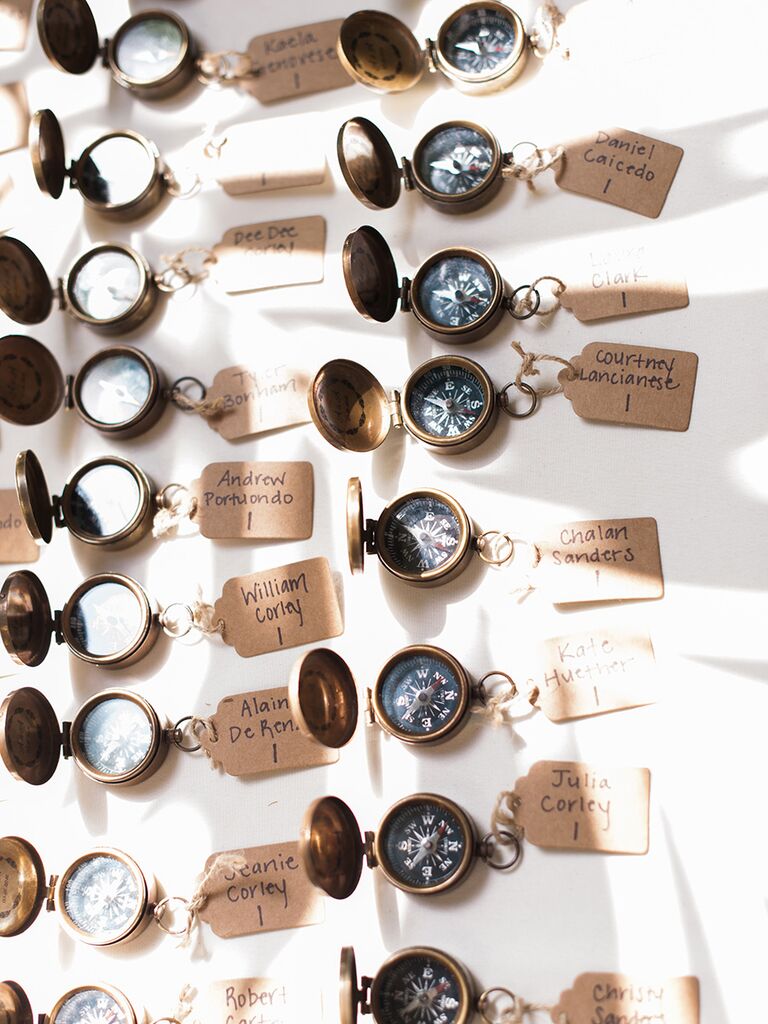 This adventure-loving couple took "find your seats" pretty literally. Guests were gifted with brass compass favors and escort cards.
From: A Whimsical Spring Wedding at Bonnet House Museum and Gardens in Fort Lauderdale, Florida
8. Vintage Inspiration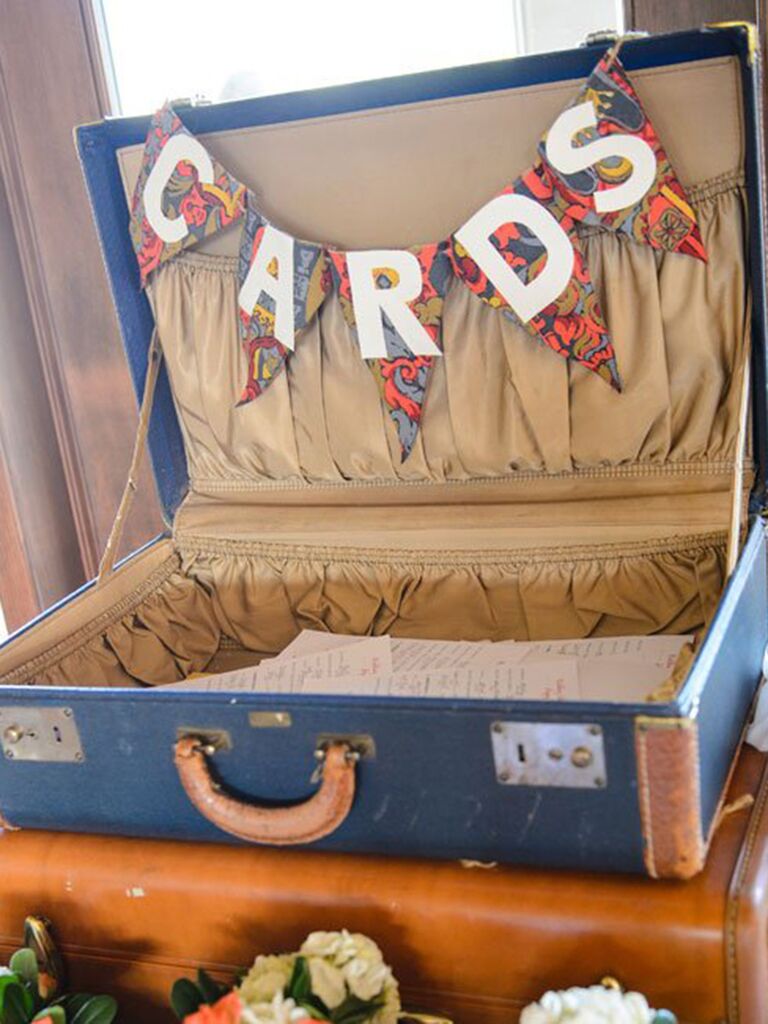 Set up a card drop-off box in a vintage suitcase.
From: A Casual Outdoor Wedding in Avon, Colorado
9. Escort Cards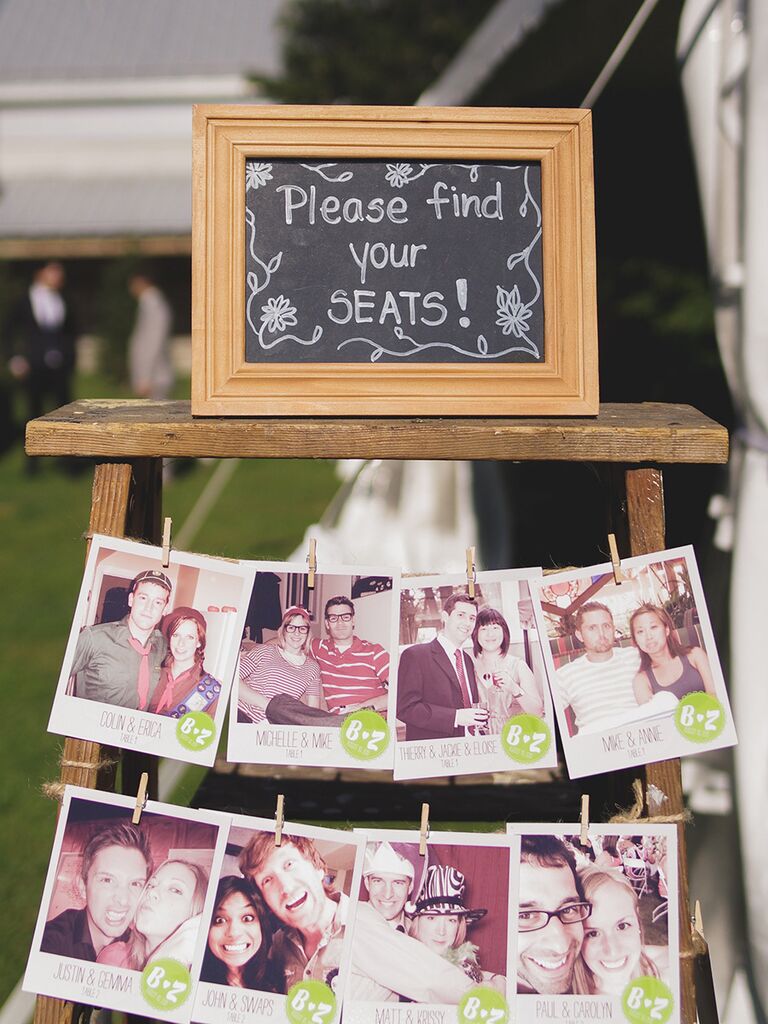 Your guests will have a blast seeing everyone's faces on a Polaroid.
From: A Playful DIY Wedding in Markham, Ontario
10. Vintage Photo Shelf
Displaying family wedding photos is a sweet, fun way to honor your family members—and it'll be an awesome conversation starter for your friends.
From: A Gilded Wedding in Kansas City, Missouri
11. Geek Out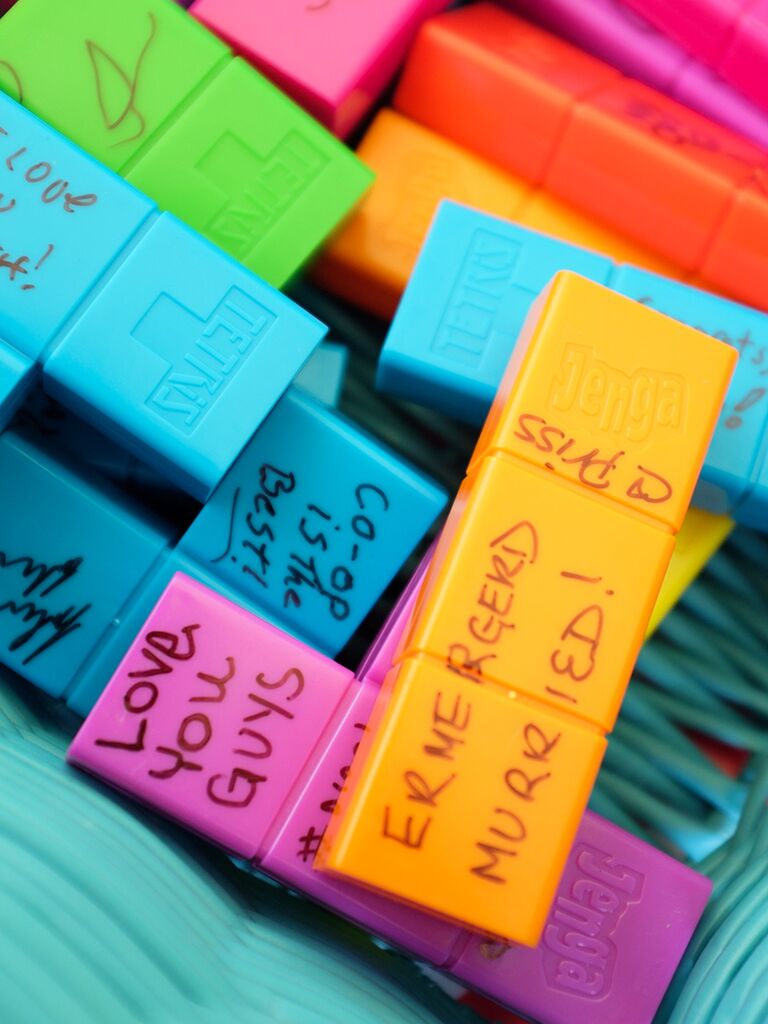 Go for a Tetris block guest book and unleash your inner gamer.
From: A Geeky DIY Wedding at Odiorne State Park in Rye, New Hampshire
12. Frosted Animal Crackers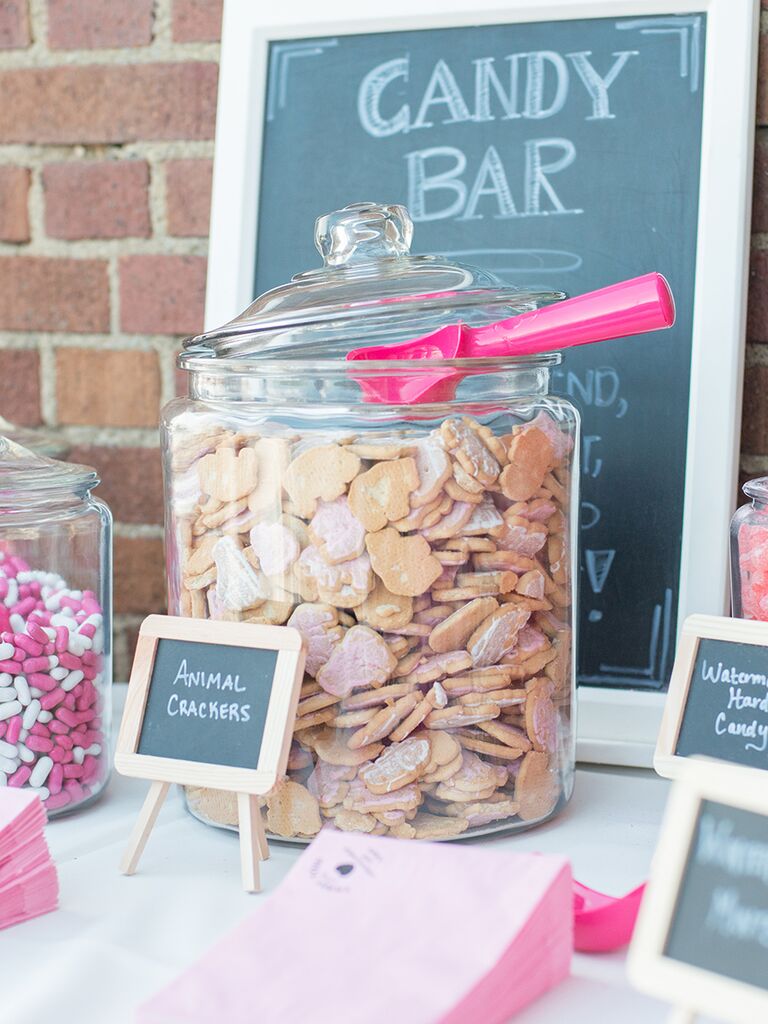 Everyone remembers how addicting these were. You're guests will be obsessed!
From: An 'Alice in Wonderland'-Themed Wedding at Hudson Gardens in Littleton, Colorado
13. Nod to the Classics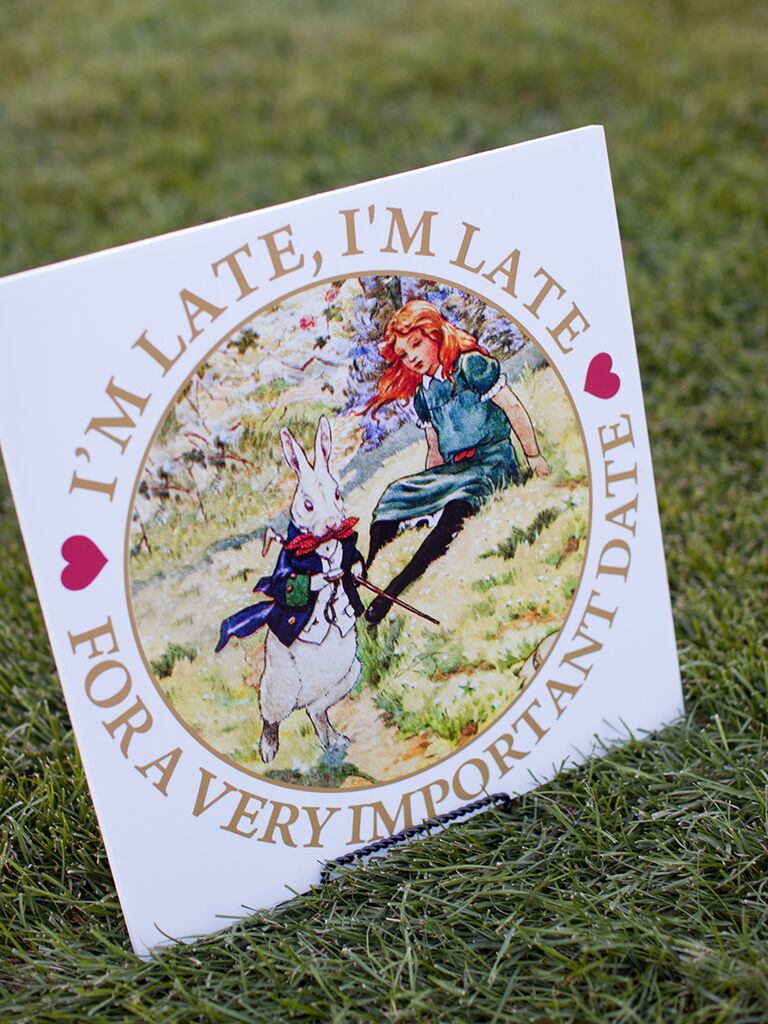 Incorporate quotes and signs from those classic movies you stayed up all night watching as kids.This bride chose the classic Alice in Wonderland quote, "I'm late, I'm late for a very important date."
From: An 'Alice in Wonderland'-Themed Wedding at Hudson Gardens in Littleton, Colorado
14. Retro Typewriter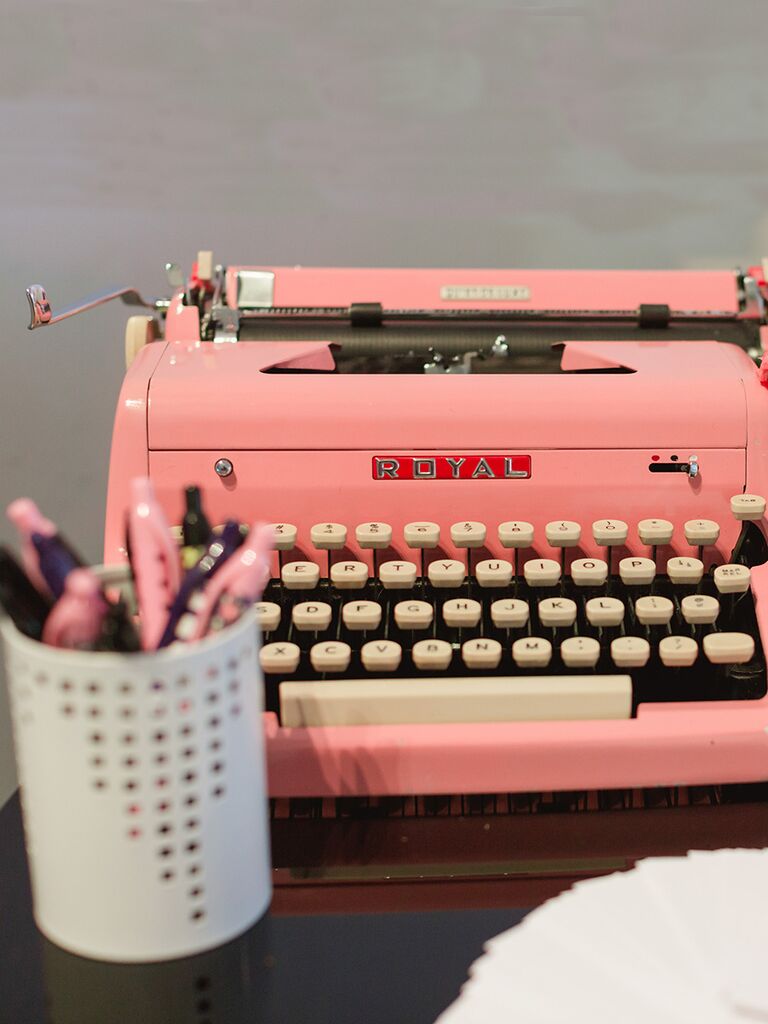 Ask your guests to write a message on a typewriter. Your grandparents may be pros, but your college roommates might hold up the line a bit. Either way, it'll be fun for everyone, and such a unique touch.
From: A Retro, Glamorous Wedding at Museum of Contemporary Art Cleveland in Cleveland, Ohio