6 Stylish Wedding Hairstyles for Short Hair!
by Simone Hill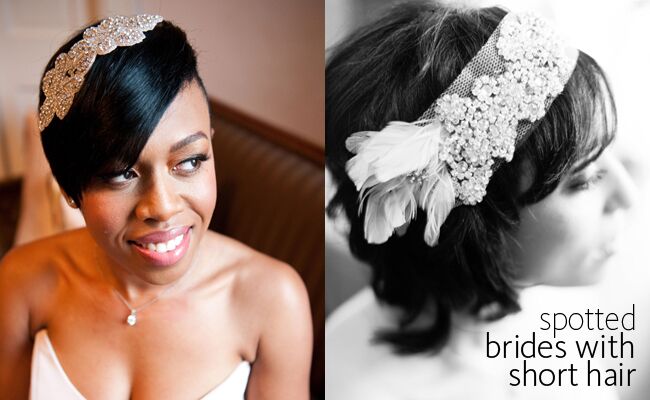 Not every wedding hairstyle requires long locks — with the right hairstylist short hair can be just as versatile as longer hair (these hairstyles rocked by brides with short hair prove it!). Having short hair also means your gorgeous headpiece (like a pretty crystal headband or retro birdcage veil) or even just simple fresh flowers will really stand out. Switch it up from your every day look with bangs, waves or curls or keep it simple and let your haircut stand out on it's own. Keep scrolling for more ways to style your short hair for your wedding!
Sleek Sideswept Bangs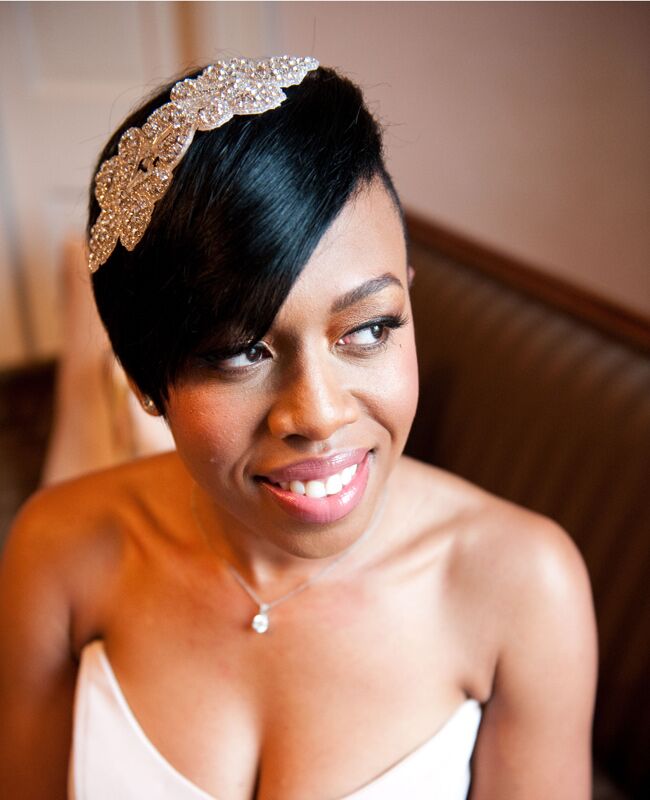 From the album: A Lagare Waring House Wedding in Charleston, SC
Vintage Finger Waves (and a Birdcage Veil!)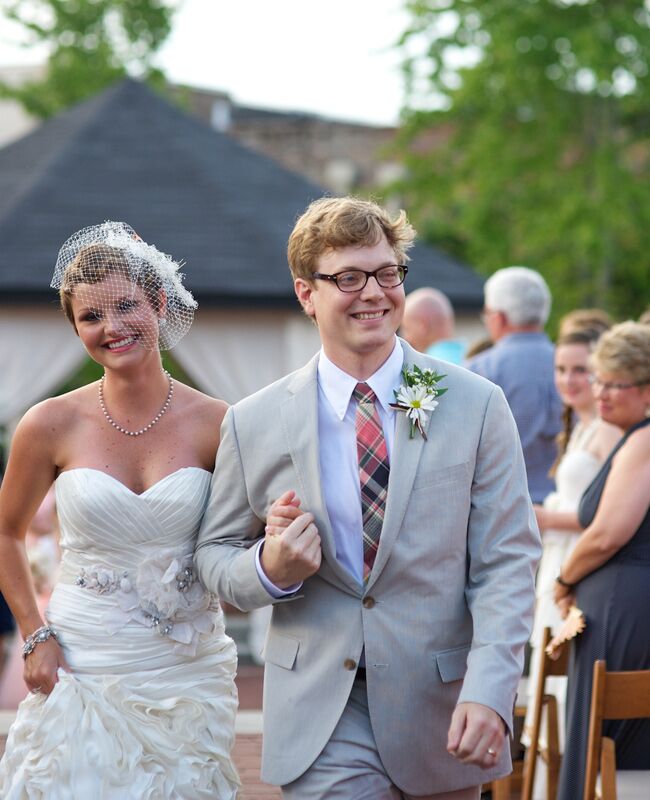 From the album: A Vintage Chic Wedding in Laurel, MS
Tousled Locks with Fresh Flowers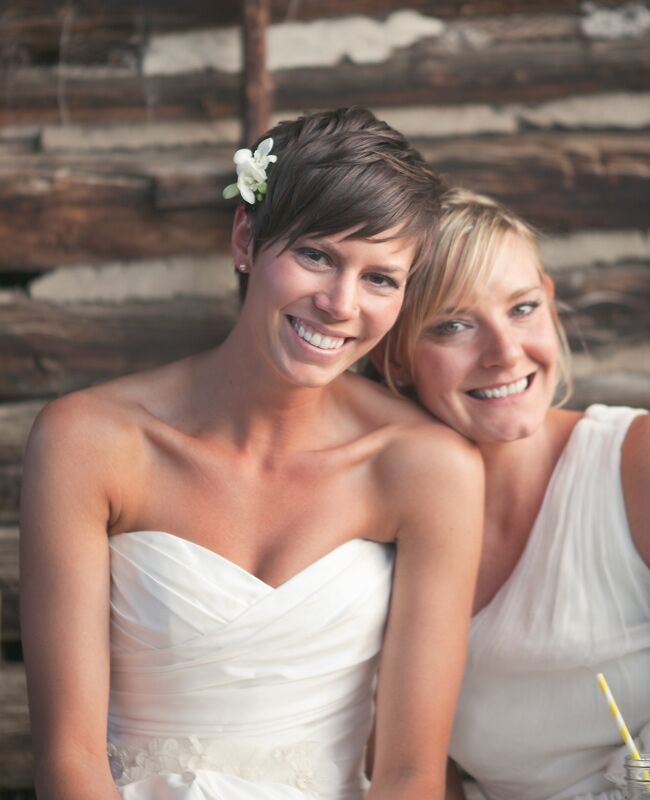 From the album: A Rustic Casual Wedding in Evergreen, CO
Voluminous Curls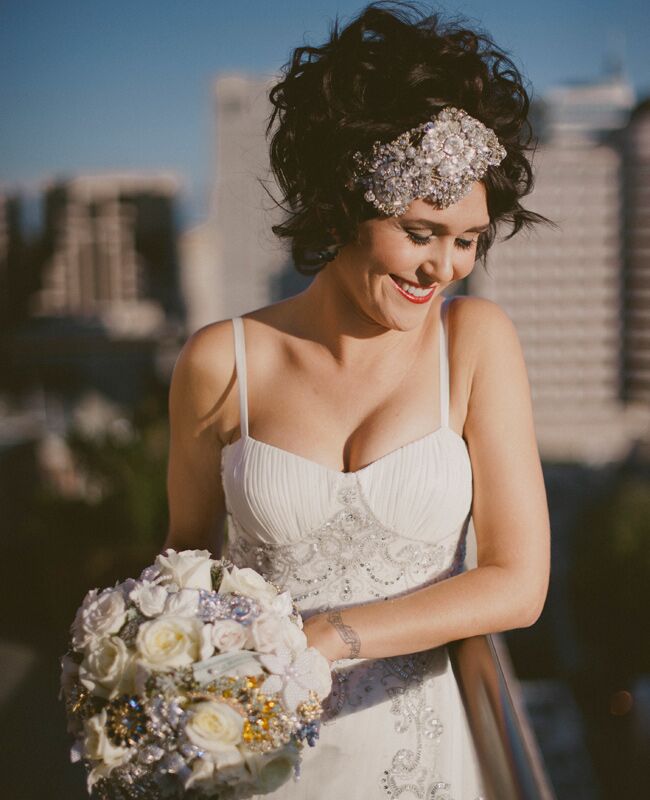 From the album: An Intimate Vintage Wedding in Sacramento, CA
Bombshell Bangs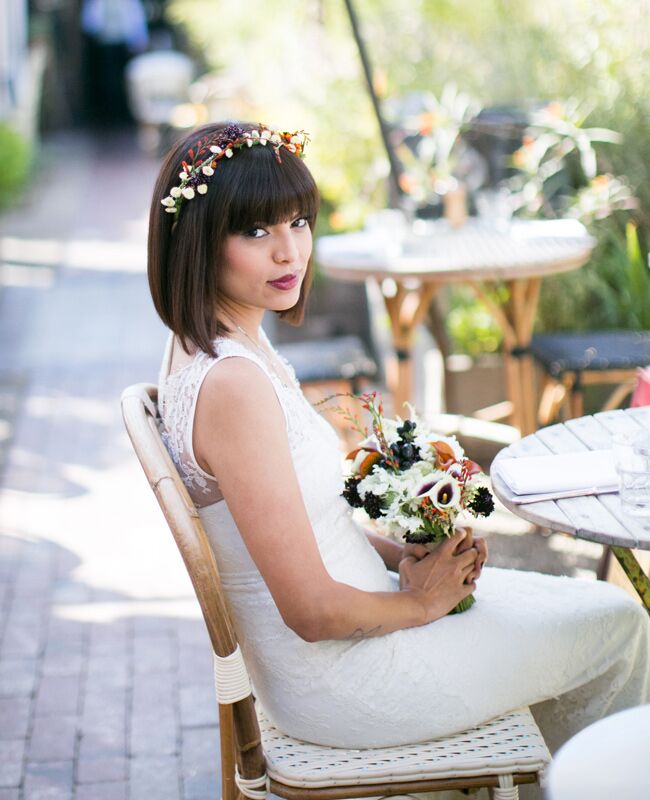 From the album: A Smog Shoppe Wedding in Los Angeles, CA
Soft and Romantic Waves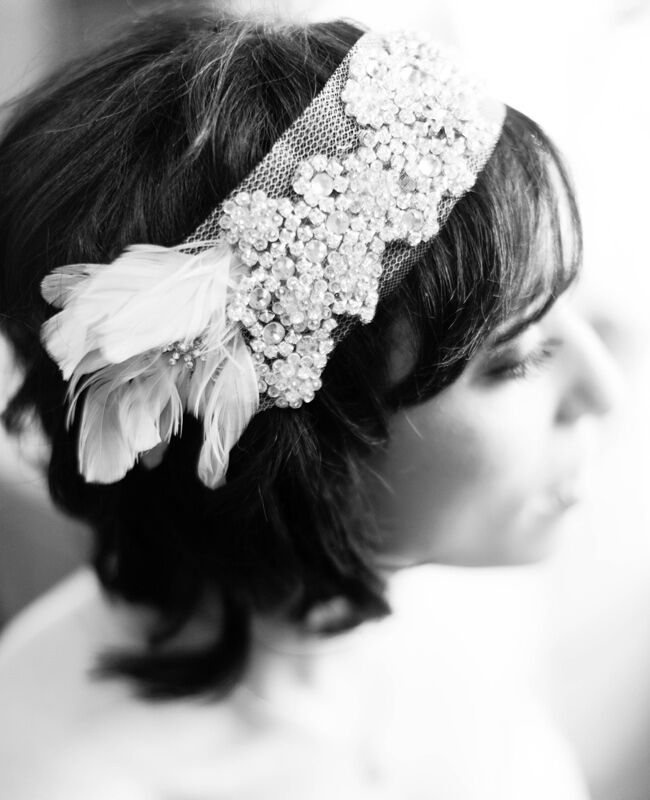 From the album: An Intimate Wedding in Driftwood, TX
Want more? Of course you do!
> 50+ wedding hairstyles you'll love
> Lauren Conrad got a post-wedding haircut — did you?
> 8 new wedding hair and makeup ideas from bridal fashion week