13 Tricks to a Flawless Outdoor Wedding
Get your tent pitched and your plan B ready. Here's how to celebrate in the open air.
by Lauren Kay
There's something special about getting married surrounded by the familiarity of your childhood backyard, the beauty of a romantic botanical garden or the crispness of an ocean breeze. As gorgeous as these sites are, don't forget the legwork that goes into an alfresco celebration. Follow these tips to pulling off a flawless outdoor affair.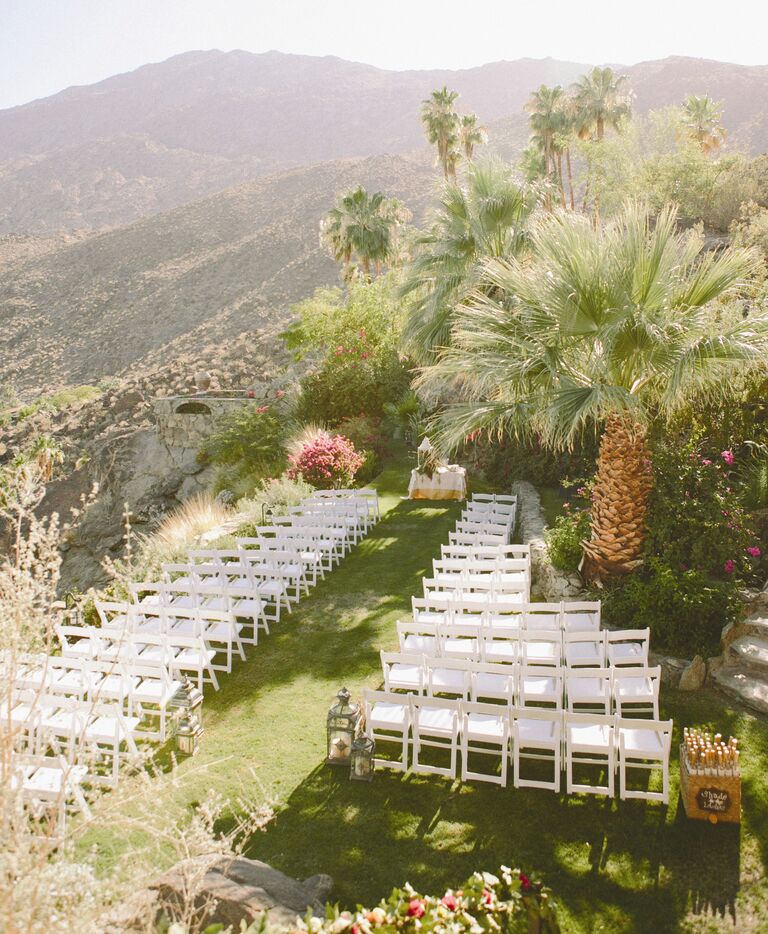 1. Choose Your Perfect Spot

Think about your ideal wedding: Is it on a sandy shore? A lush mountainside? A picturesque desert ranch? A rustic vineyard? As you visit your favorite venue options, it's as important to consider the potential negatives as much as the positives. Can guests get there easily? Will it be noisy or windy? (Visit at the exact time your wedding will take place to get the full effect.) Will it cost you a fortune to bring in everything you need, like a catering kitchen and portable bathrooms? Will passerby be able to walk near your event? While some of these issues have solutions, others may not. In the end, choose a place that has the ambience you're looking for, along with the convenience your guests will appreciate.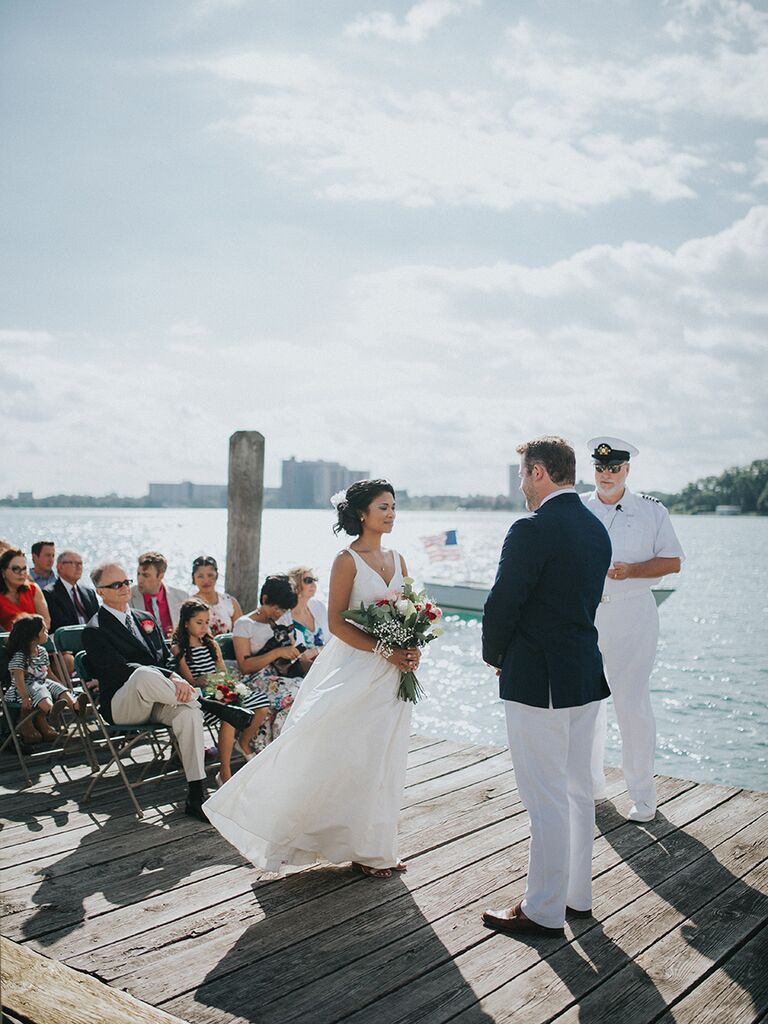 2. Have a Backup Location

We hate to be the bearer of bad news, but it could rain, or there could be a hailstorm or bug infestation. Although these issues are unlikely, it's important to prepare for the worst-case scenario while hoping for the best. So the ideal outdoor wedding location needs to come with a plan B you love just as much. Have an indoor room on reserve in case bad weather or other unexpected events threaten your day. Or arrange for a tent with roll-up or -down sides, which is the next best thing to being inside.
3. Let Nature Lead the Way

You've no doubt chosen to get married outside to soak up the surrounding beauty, so let Mother Nature guide your wedding style. Consider the hues occurring organically in the setting—be it sea blue or garden green—and build your palette around them. Keep the season in mind too, as it will largely dictate the color and types of flowers available. Then highlight the best part of the surroundings (a clear-top tent to show off a starry sky or a ceremony arch overlooking a rolling vineyard) and supplement with corresponding décor or florals, like driftwood for a seaside celebration or moss terrariums for a woodland affair.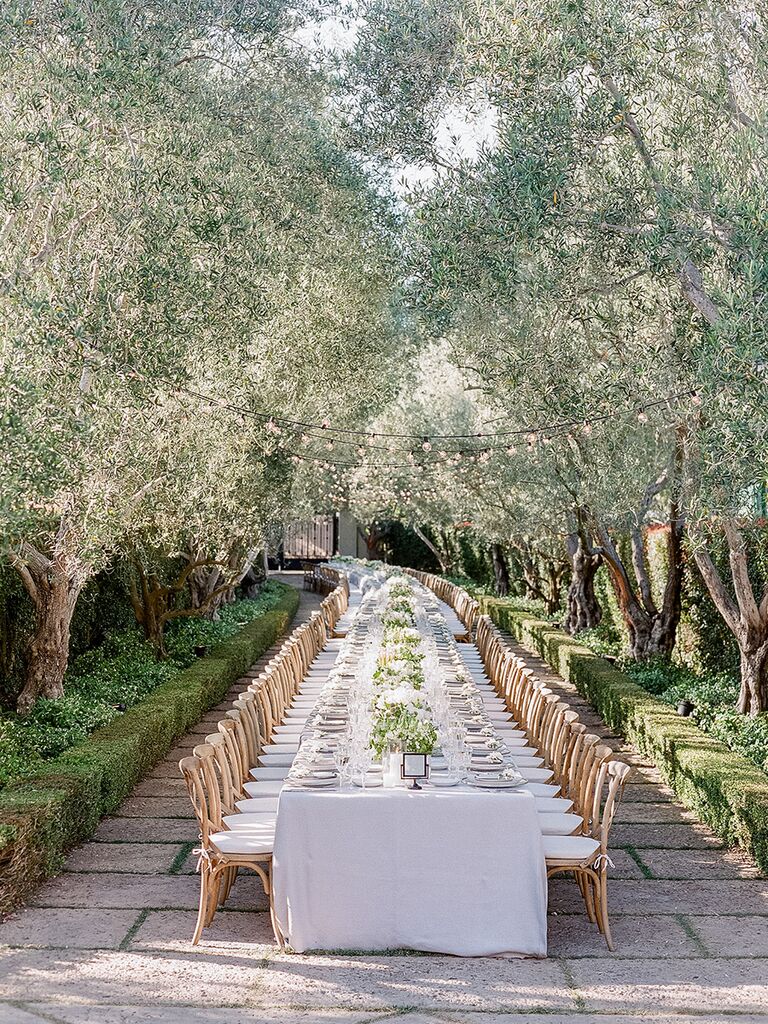 4. Acquire the Proper Permits
If you've decided to wed on public property, you may need written permission. Some venues will require a site fee to hold an event on their property, while others will only need appropriate documentation from the city. You may also need an additional certificate of insurance (say, for a museum or historic building) in case of damage. And don't forget about noise and liquor permits. You may not be able to play loud music or set off fireworks (oh, that's another permit to ask about too) after a certain time, and you might need permission to have open alcohol containers on a given site. Ask your venue for assistance in applying for permits or contact your city parks department or other local government agencies to ensure you're well prepared to say "I do."
5. Transport Your Guests
If you've picked a spot that's off the beaten path, give guests a ride. Arrange for buses, trollies or vans to shuttle them from area hotels to your wedding location (this will also ensure they'll have a safe way home). At the very least, provide excellent directions—even GPS coordinates if you're in really rural territory. You don't want them arriving frustrated and late because of unmarked roads. Be sure your venue has a designated parking area too.
6. Be the Ultimate Host

It may be your day, but your friends and family have made great efforts to celebrate alongside you. So take equal efforts to make sure they're comfortable. Sunny and hot? Don't let your guests melt—have ice-cold water at the ready, print your programs on fans or offer up parasols for those seeking shade. A bit chilly? Prepare guests ahead of time so they come dressed in layers, then provide extra blankets or hand-warmers readily available, along with cups of something warm, like hot cocoa or a hot toddy. Talk to the venue about bringing in fans or heaters too, if the temperatures call for it. If you're celebrating outside, you'll need an amenities basket to match. Sure, mouthwash and bobby pins will come in handy, but consider adding sunscreen and bug spray as well. If bathrooms aren't available on-site, you'll need to arrange for high-end porta-potties (figure one stall for every 35 people, so your guests spend their evening on the dance floor and not in line for the portable powder room).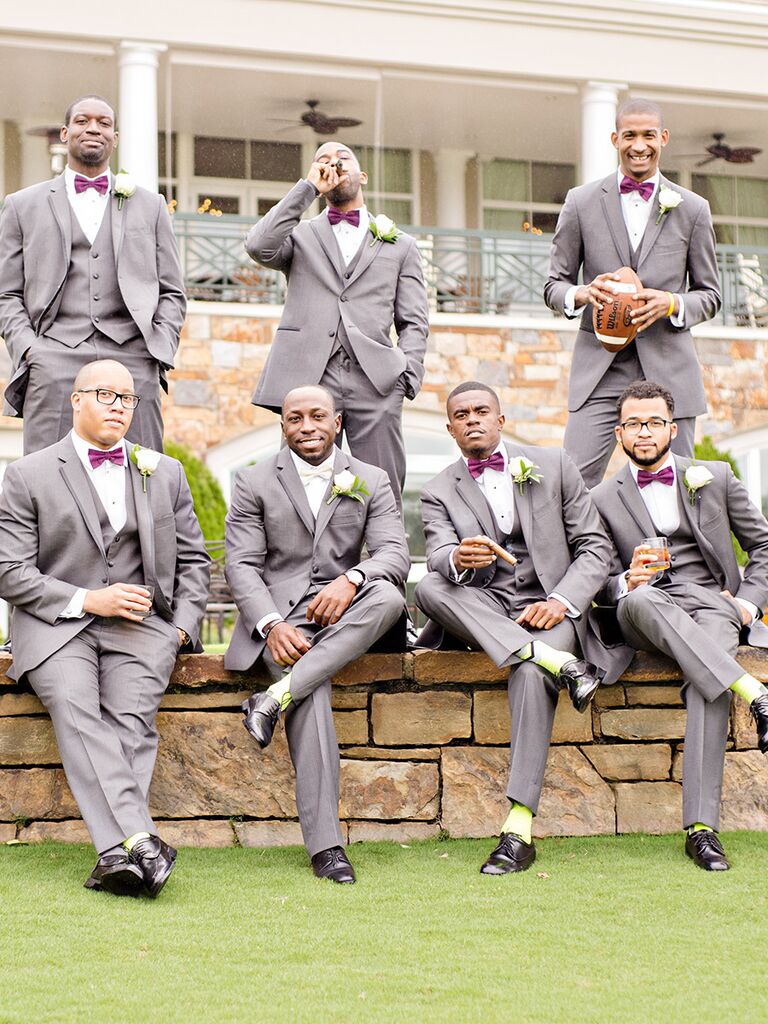 7. Inform the Attire

If you're planning to hold your nuptials in the grass or sand, clue your guests in—no one wants a ruined pair of shoes. Make attire recommendations based on the location and the temperature. Let the locale dictate the formality too. If you're hosting an afternoon wedding in the garden, request suits, but not formal black tie. Same goes for your wedding party—select seasonally appropriate fabrics that will keep your attendants comfortable.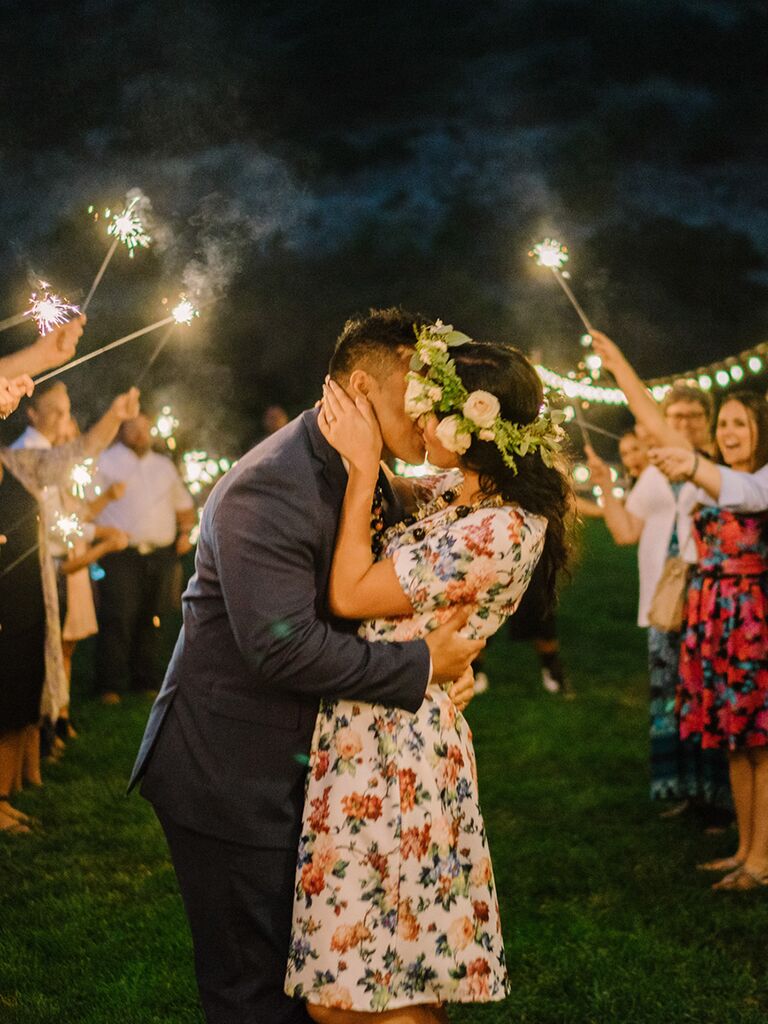 8. Snap the Best Shots

Consider the changing positions of the sun. You'll want to arrange your ceremony accordingly, so your photographer will be able to capture your "I dos" without interruption and your guests can witness your vows without squinting. The venue (which has likely thrown several weddings in this exact spot) can usually offer guidance. And be sure to take advantage of the "golden hour"—when the lighting is said to be at its best—for portraits.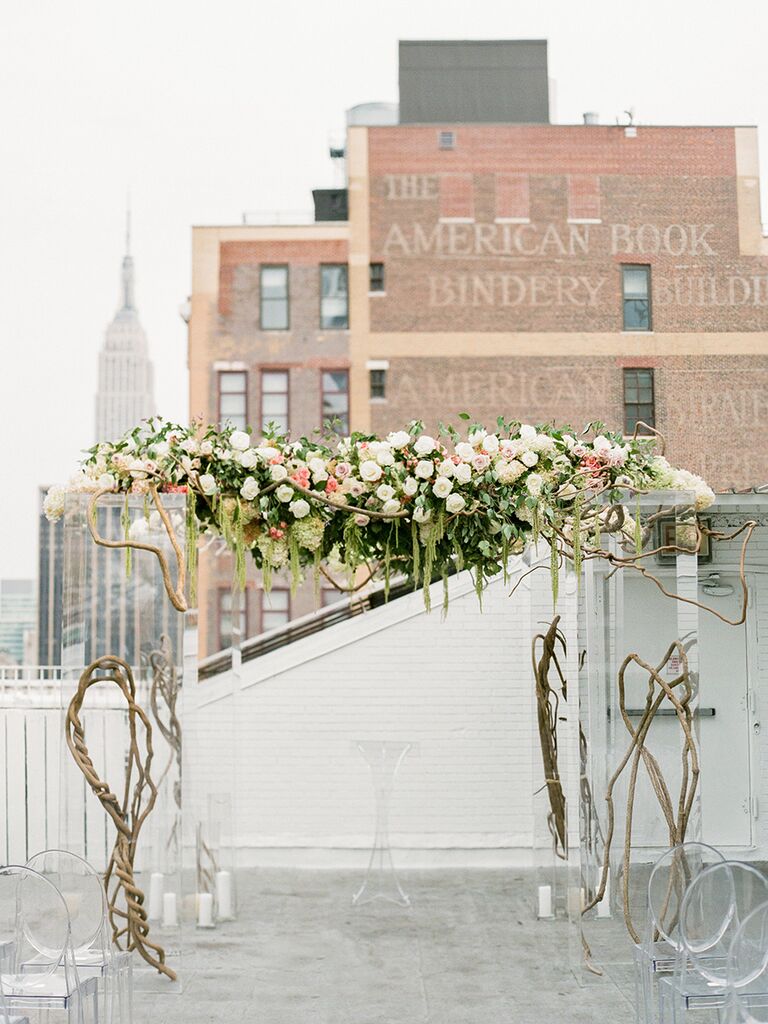 9. Optimize for Sound
Crashing waves are peaceful, but no one should have to strain to hear you deliver those beautifully written vows. Use lapel mics so guests feel they're a part of the ceremony. And double-check that your band or DJ has enough power for their equipment—you don't want to lose your lights or tunes in the middle of the dance party.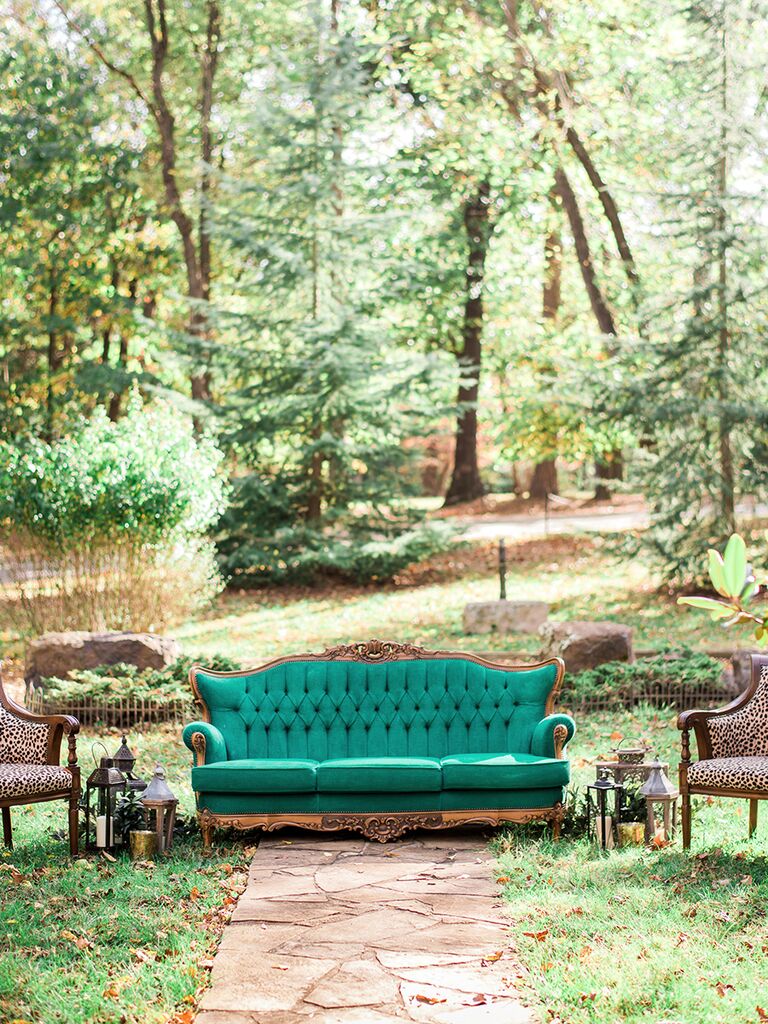 10. Create Ambience

When tying the knot outside, there's a good chance you'll need uplighting (even indoor weddings do). String market lights across the dance floor or hang lanterns in the trees to frame as you say your vows. Candlelight is a great (and totally romantic) solution to a lack of electrical outlets, as long as it's safe to light them and it's bright enough for your guests to see their plates.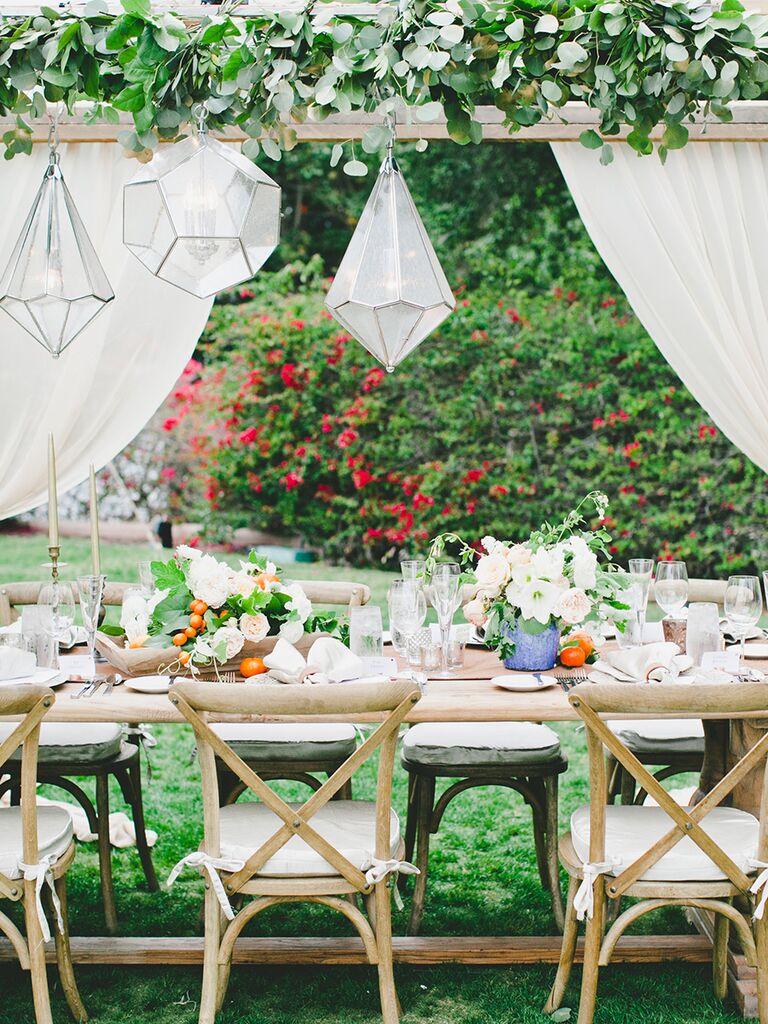 11. Keep Guests Safe

Make sure your location is landscaped or mowed prior to your nuptials—clear leaves, driftwood or other obstructions the day of. Steps to well-traveled areas, like to the restroom or parking lot, should have handrails and walkways and be well lit for elderly guests.
12. Feed the Crowd

Choose a caterer who has experience cooking and serving guests in an outdoor setting. Confirm the proper electricity is present to keep your caterer cooking and up to code. Keep your menu choices in mind too—will guests want to wolf down a heavy dish, or will they be craving light bites? And definitely don't forget cake. Talk to your baker about the elements so you can choose a cake that works outside (for instance, depending on the temperature and humidity, buttercream might be off the table for you).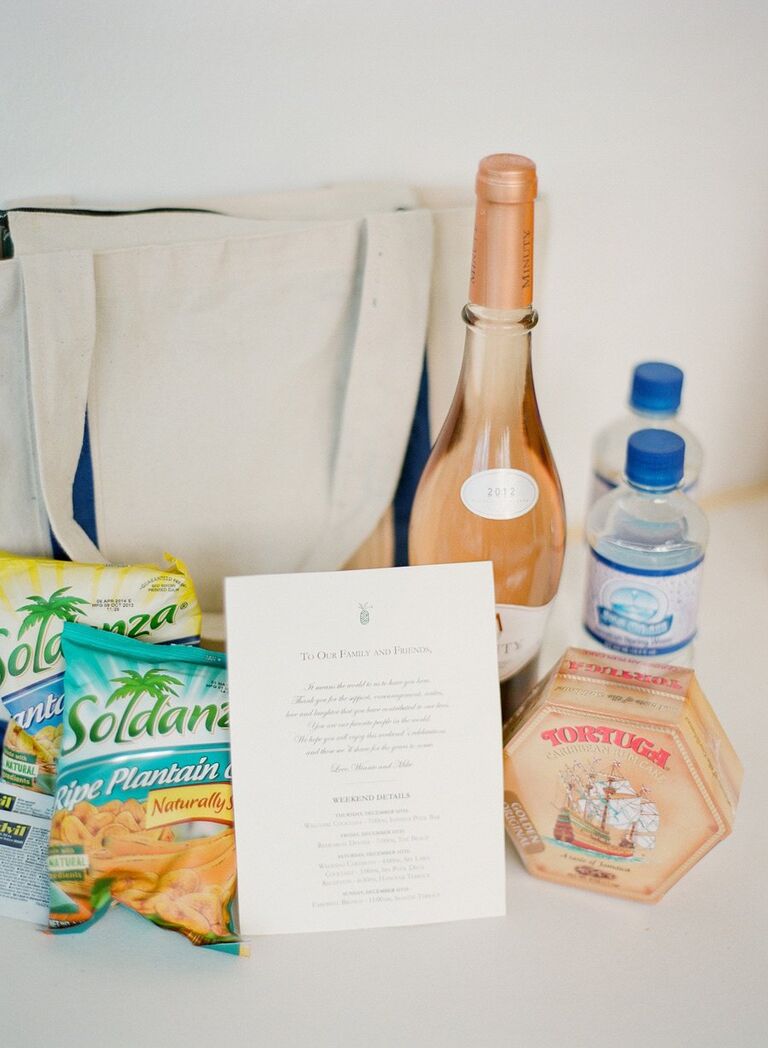 13. Offer Fun Favors 
If you're providing guests with extras to use while they celebrate, like flip-flops, sunglasses or pashminas, these can also double as favors. Another nice touch is to send guests home with a location-specific token (think: a coral bottle stopper or small potted plant). And it never hurts to hand out edible favors either.
Don't plan your outdoor wedding alone! Find wedding planners in your area here.