20th Anniversary Gifts Worthy of the Momentous Marriage Milestone
Toast two decades of marriage with traditional and modern gifts of porcelain, platinum and more.
Photos, clockwise: Ooni, Target, Uncommon Goods, LosAngelesMinimalist
We have included third party products to help you navigate and enjoy life's biggest moments. Purchases made through links on this page may earn us a commission.
Marking 20 years of wedded bliss is a pretty big deal, and an occasion certainly worthy of a celebration. If you and your spouse are about to hit this incredible milestone (or you know a couple who is), picking out a meaningful 20th anniversary gift is a great way to honor the occasion. Whether you're on the hunt for a romantic anniversary present for your partner or a thoughtful gift for your married friends, we're here to make your shopping experience a little easier. Our picks cover a broad range of gifting options, from traditional and modern anniversary presents to more offbeat and alternative gifts, so you're sure to find something suitable for your other half or the happy couple in your life.
In this article:
Traditional 20th Anniversary Gifts
The traditional 20th wedding anniversary gift is anything made of fine china or porcelain, a delicate material that represents the balance between two people who have been married for 20 years. After two decades of wedlock, you and your spouse probably know each other better than ever and can appreciate each other's unique habits and quirks. With this in mind, we've rounded up our favorite on-theme presents to show your partner just how much you love them. From porcelain dinnerware to timeless jewelry, there are a lot of fun ways to incorporate the traditional 20th anniversary material into your gift. Whether you're gifting your husband, wife or favorite duo, we'll help you find an awesome present for the 20th wedding anniversary.
Engraved Porcelain Coffee Mugs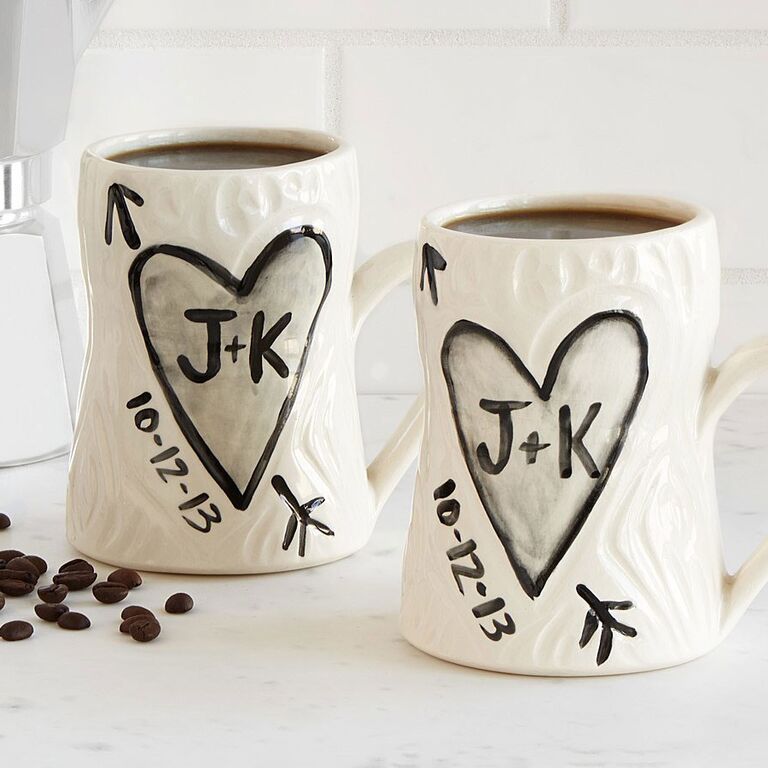 While the traditional 20th anniversary gift is porcelain, it doesn't mean you have to opt for delicate fine china. These sturdy handmade mugs are made to look like heart-carved trees and will bring a fun element to your partner's (or favorite couple's) morning coffee ritual. They're made from cream-colored porcelain and are painted with their initials and wedding date to create a cute, personalized design.
Porcelain Trinket Box
We all need somewhere to keep our little treasures safe, like wedding bands, earrings and even loose change. If your spouse has a habit of leaving their things lying around, this cute trinket box will ensure nothing gets lost (and may even inspire them to be a little tidier). It's decorated with a traditional green and gold floral pattern that looks as precious as the prized contents inside. For extra cuteness, the lid even features a little cat. Go one step further and stash some surprise jewelry inside for a truly wow-worthy 20th anniversary gift.
Custom Keepsake Plate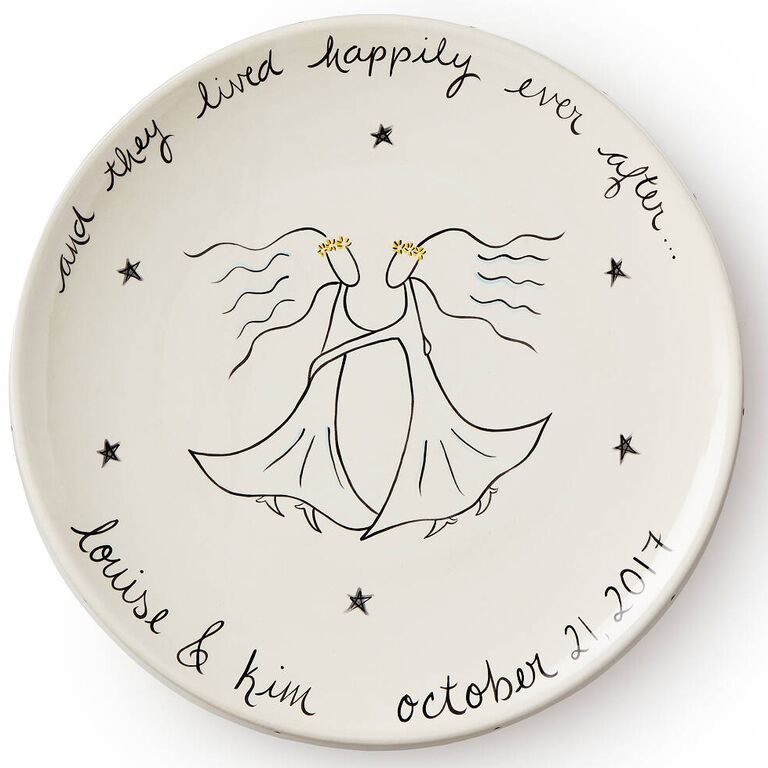 In our book, it's okay to be a little flexible with the 20th anniversary's traditional material by choosing ceramic, an easier-to-find alternative to fine china. This commemorative ceramic plate is a 20th anniversary gift that brings all the feels. It's painted with a sweet sentiment ("And they lived happily ever after"), along with two names, a wedding date and a cute illustration of a married couple.
Emerald and Gold Dinnerware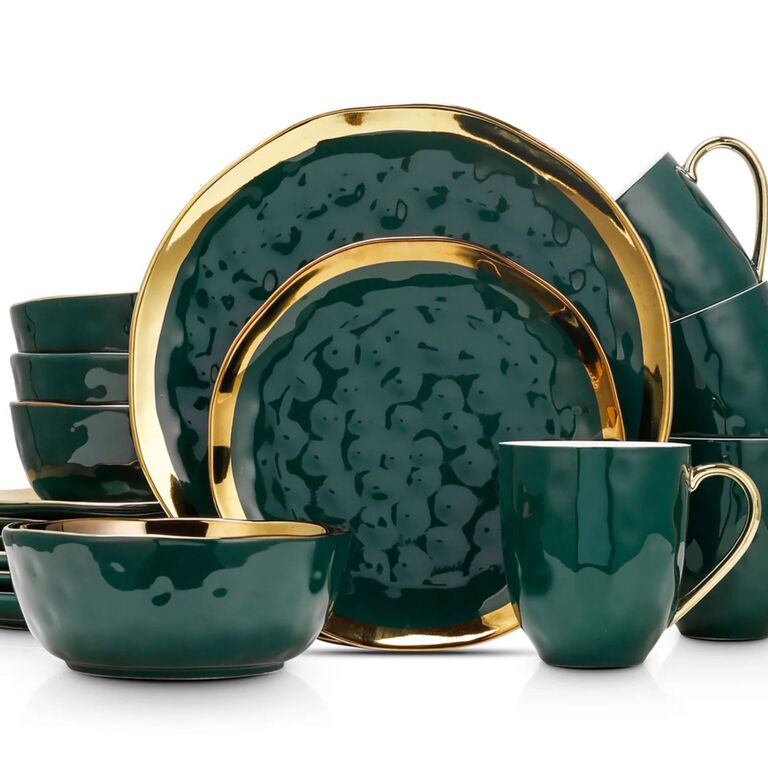 Bring refined elegance to the table with this stunning set of green and gold dinnerware. A practical china-themed gift like this is sure to please a houseproud partner or anyone who likes to entertain at home. Even if they prefer to keep things simple, this vibrant tableware will make any meal feel like a special occasion. The set includes four dinner plates, four salad plates, four deep bowls and four mugs. If you're not sold on the green color, it's also available in white or navy blue.
Luxe Porcelain Vase
You can't go wrong with a pretty vase—especially for someone who loves to display beautiful blooms in their home. If your other half has a modern sense of style, they'll love this sleek porcelain design with a minimalistic flair. Fill it with fresh blossoms or faux flowers to make this on-theme 20-year anniversary gift even more thoughtful.
Vintage Ceramic Porcelain Earrings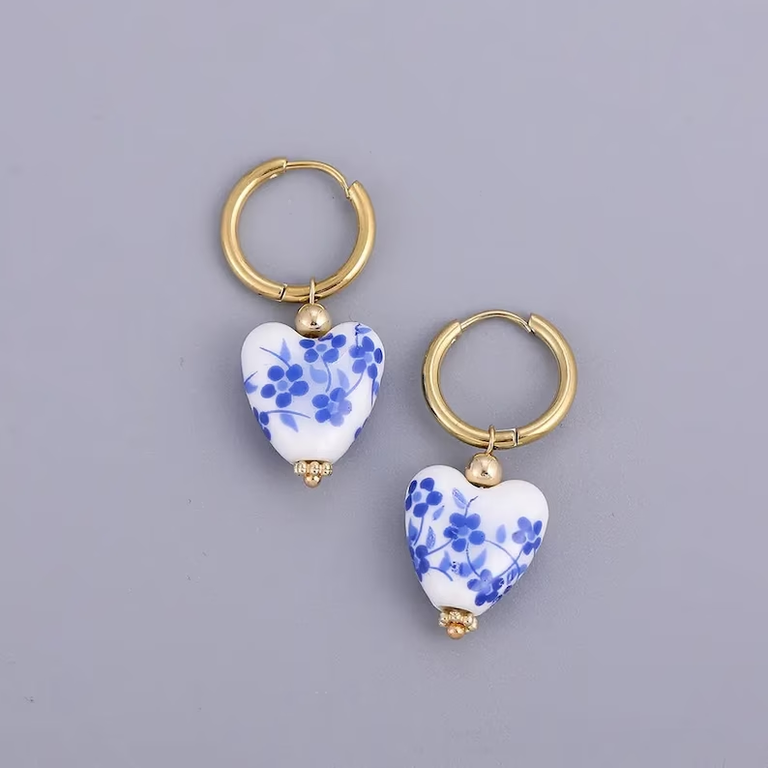 If you think porcelain gifts are confined to dishes and vases, these super cute earrings will make you reconsider. Inspired by vintage china, they're made from pretty blue and white porcelain with 18K gold hoops. These gorgeous accessories are available in four different styles, including two matching pairs and two mismatched earring sets for those who like to accessorize a bit more creatively. The porcelain hearts are our personal favorite because they're romantic and right on theme.
Patterned Tea Set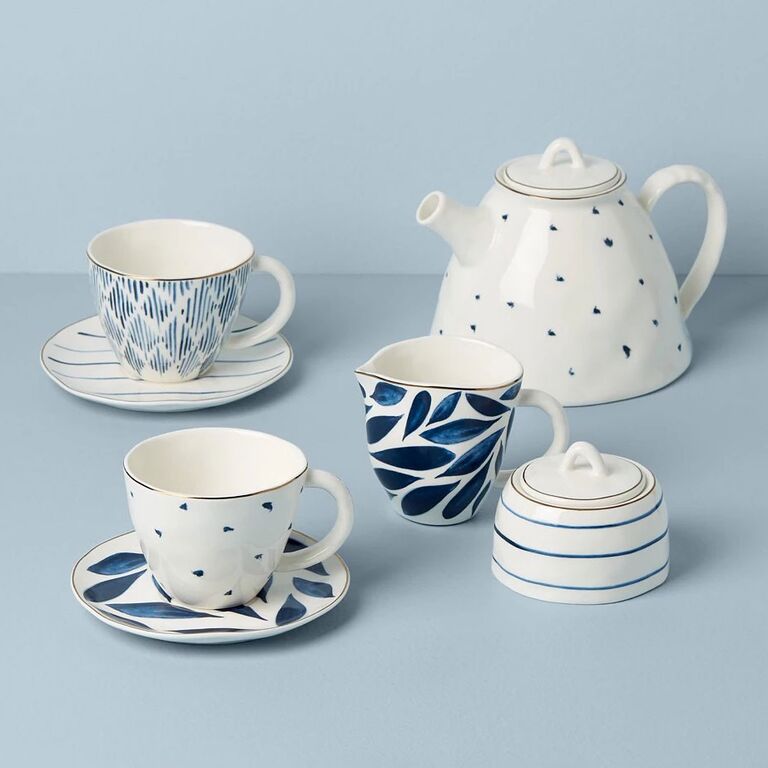 Enjoy an afternoon tea for two with this charming nine-piece set. It comes with a teapot, sugar bowl, creamer and two cups with saucers, all decorated in an assortment of blue stripes, dots, leaves and ikats. Make this gift even sweeter by adding your spouse's favorite treats and a handwritten invitation to join you for a romantic tea date.
Porcelain Measuring Cups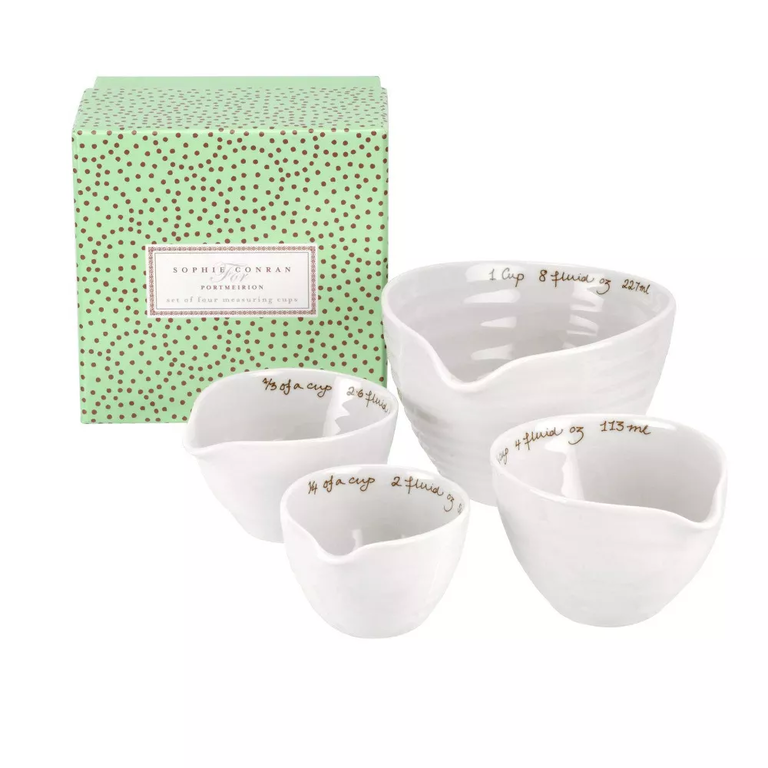 If your spouse has a flair for home baking, these practical (and pretty) porcelain measuring cups will inspire them to make more time for their favorite hobby. The set of four ranges from a quarter-cup up to one cup, making the process of measuring ingredients easy-peasy and adding a bit of farmhouse charm to their countertop in the process. We bet your partner will be so delighted they'll want to whip up something delicious right away (lucky you, taste tester!).
Ceramic Garden Ornaments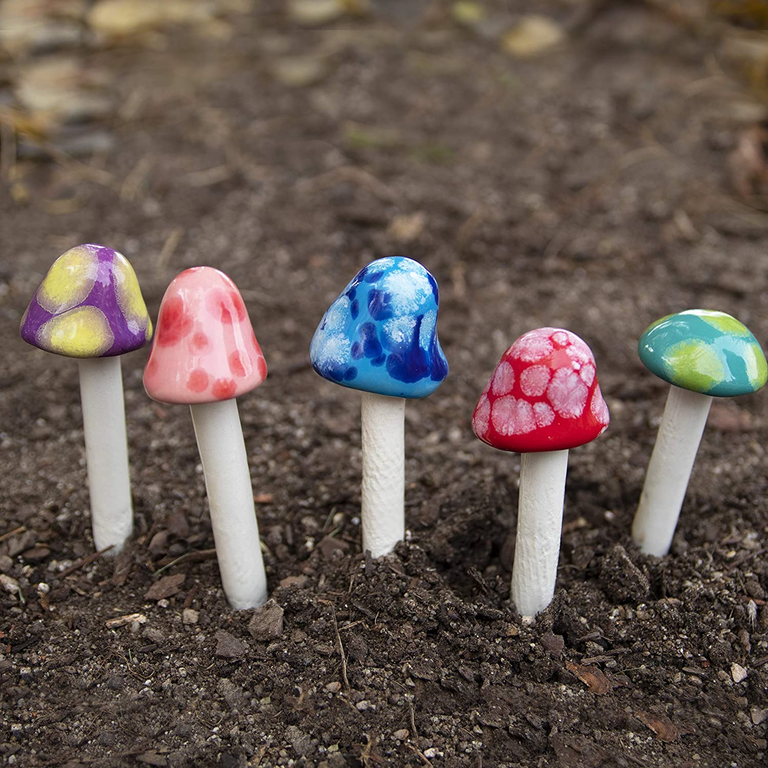 Stretch the porcelain theme a little—and brighten up their garden—with these ceramic lawn ornaments. Whimsical and vibrant, these ornamental mushrooms will add a playful touch to any outdoor pot or flower bed. Even if they've only got a small backyard or a balcony, we bet the recipient will have lots of fun creating their own fairy garden. It's a magical 20th anniversary gift that's likely to attract plenty of compliments from visitors.
Porcelain Ring Dish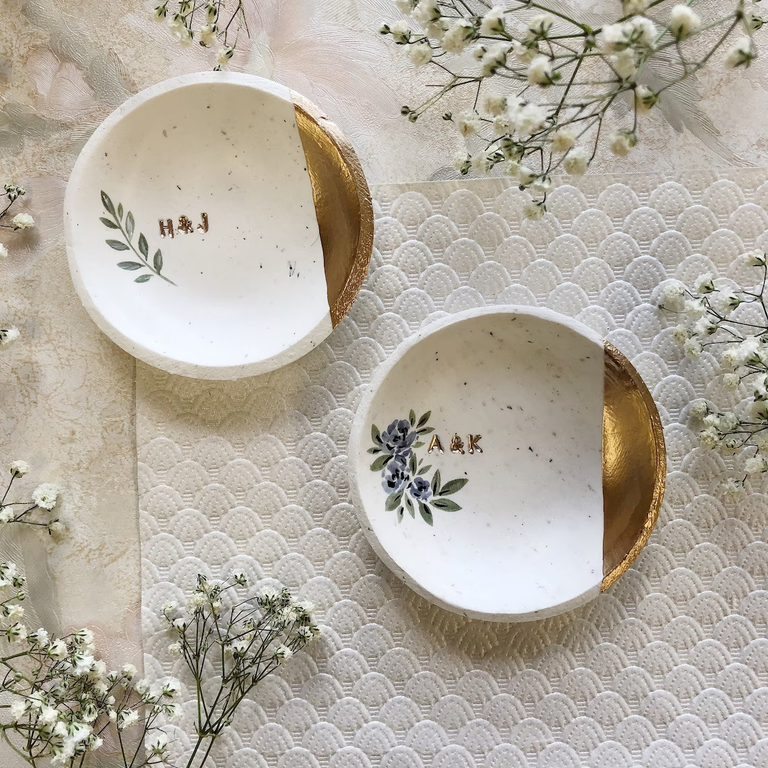 It's just as important to keep your rings safe after 20 years of marriage as it was on the wedding day. Even if your other half already has a ring holder, the 20th wedding anniversary is a great excuse to upgrade them to a newer one. This minimalist dish is made from porcelain clay with gold-toned accents and can be personalized with their initials for a thoughtful touch. You can also add floral and greenery motifs if your spouse likes botanical designs.
Modern 20th Anniversary Gifts
If you're not feeling inspired by porcelain and china gifts, take your cue from platinum, the modern 20th anniversary material, instead. This rare precious metal is known for its strength, durability and corrosion resistance and, given its remarkable qualities, is a fitting tribute to a marriage that has lasted for two decades. If you need a 20th wedding anniversary gift for him, her or them, we're here to guide you toward the perfect platinum present. Read on to discover our selection of great gifts covering everything from sleek accessories to personalized keepsakes, and a few unique interpretations of the platinum theme along the way.
Personalized Platinum Record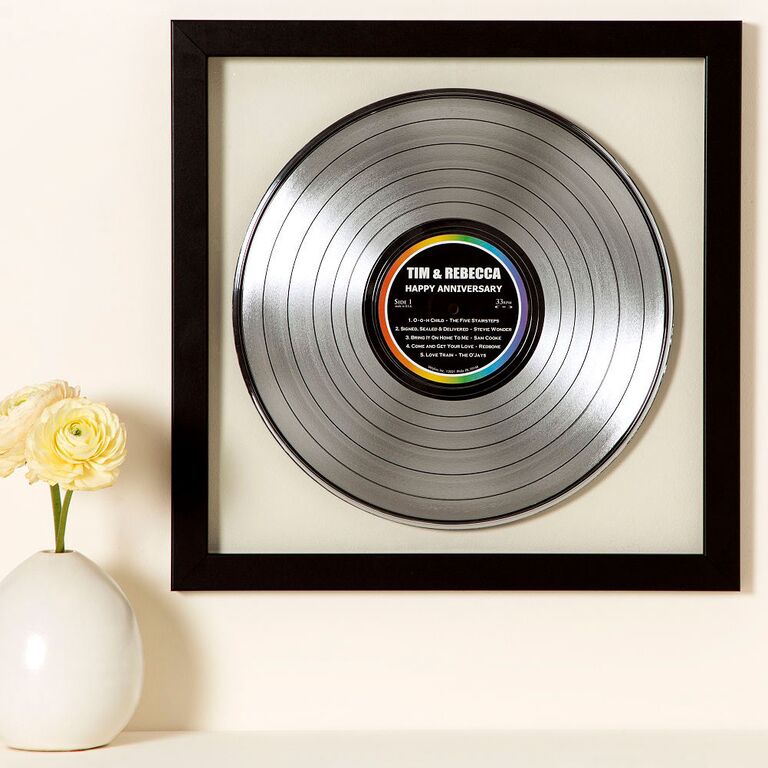 If you're shopping for a dedicated music lover, this personalized platinum record is the perfect way to show your spouse they're still your number one after 20 years together. Made from an upcycled vinyl record covered in shimmering platinum, this unique gift can be personalized with your names, a custom message and a list of five special songs. Whether you include your first dance song or another tune that you both love, we guarantee this gift will be a smash hit.
Platinum Picture Frame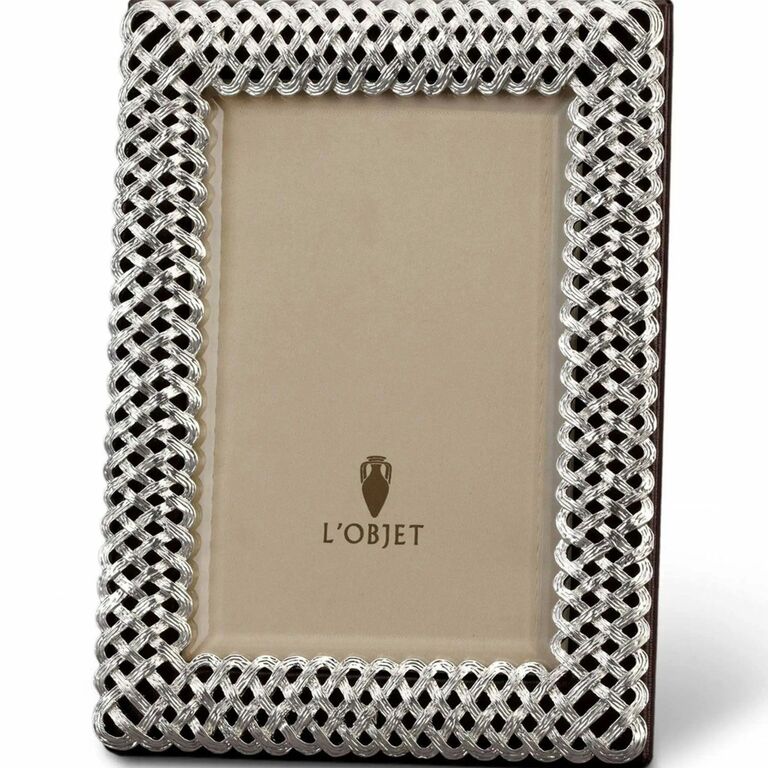 You can't go wrong with a photo gift as a meaningful 20th anniversary gift for your partner or married friends. This eye-catching frame has a unique braid motif with a platinum-plated finish that'll look amazing wherever it's displayed. Fill it with a sweet snapshot from the wedding day to take them right back to the happy occasion.
Metallic Heart Necklace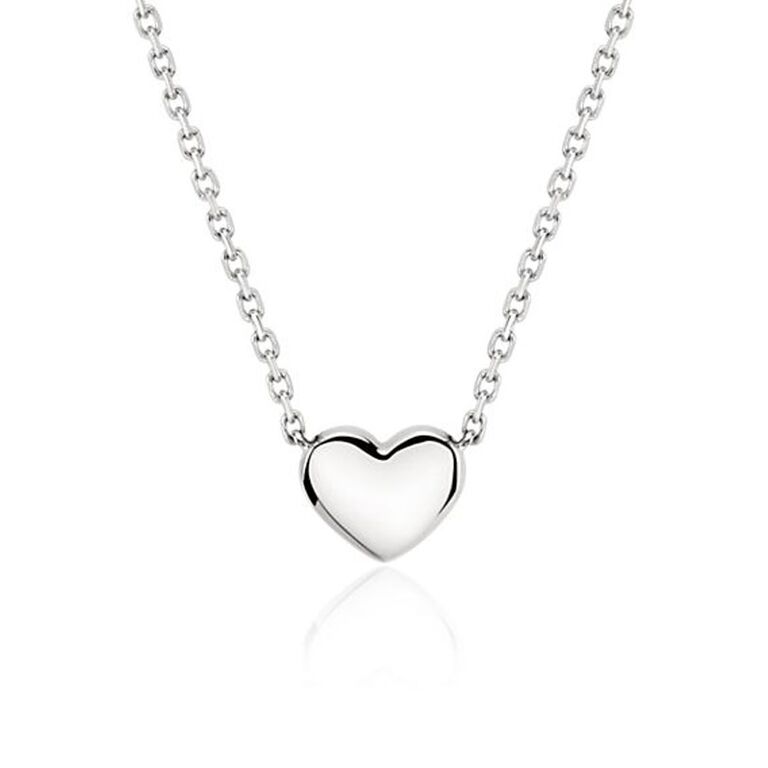 Give your heart away all over again with this elegant platinum necklace. It features a petite heart pendant made from platinum metal suspended from a matching cable chain. Every time your partner wears it, they'll think of you and all the love you've shared over the past 20 years.
Personalized Framed Artwork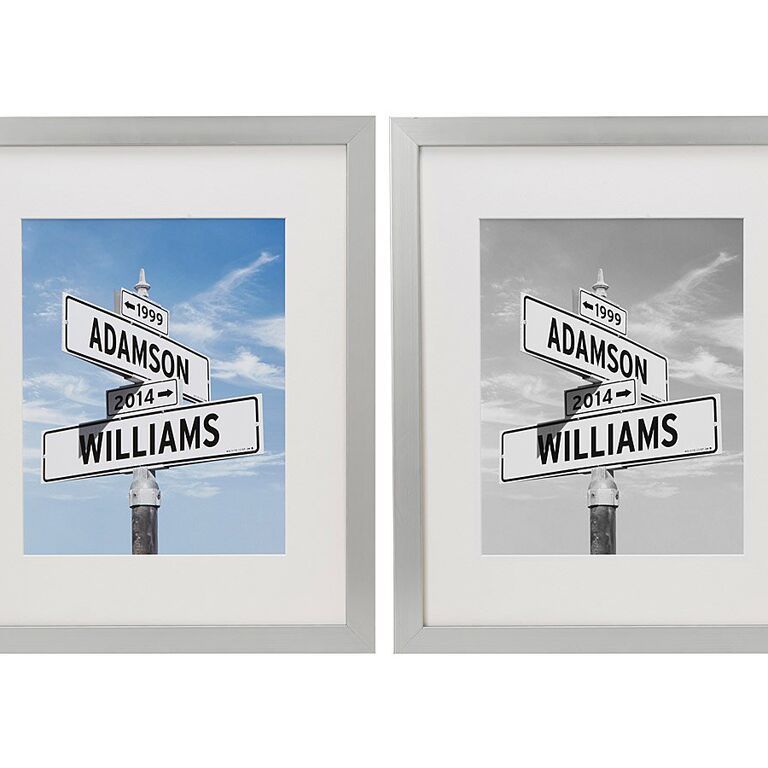 Relive the moment when you and your partner crossed paths for the first time with this cute and quirky wall art. The street signs are personalized with your names, the year you two met and when you got married. Have the print finished with a platinum frame for the perfect 20th anniversary gift.
Preserved Platinum-Dipped Rose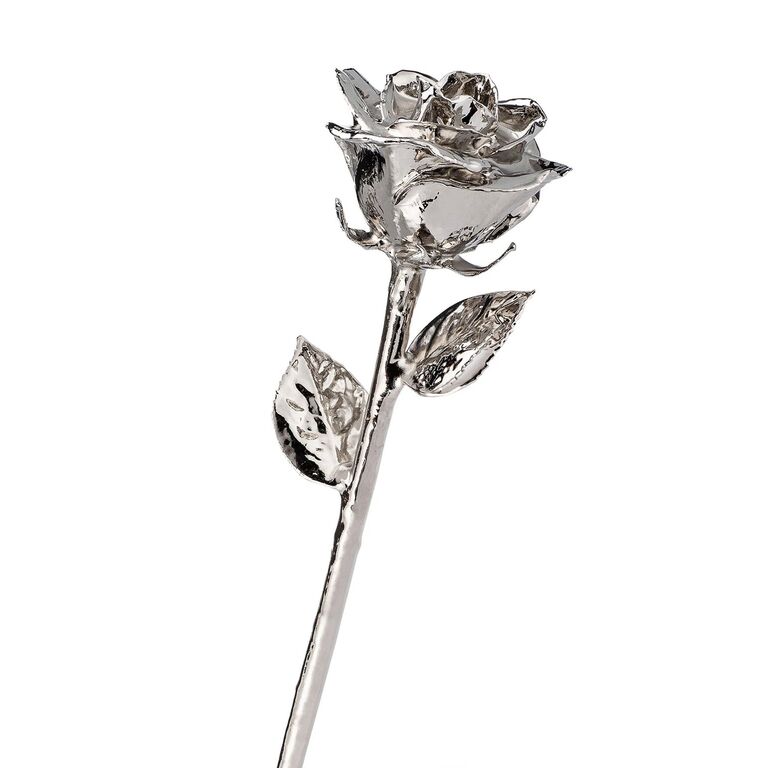 Regular rosesare always a super-romantic gesture, but for two decades, we totally get it if you want to take things up a notch! The Forever Rose preserves real roses in durable lacquer for a permanent symbol of your love. This platinum-dipped bloom represents purity and true love and is a sure-to-please anniversary gift for your spouse. Have the stem engraved with a romantic note to make this 20th anniversary gift really stand out.
Platinum Eternity Band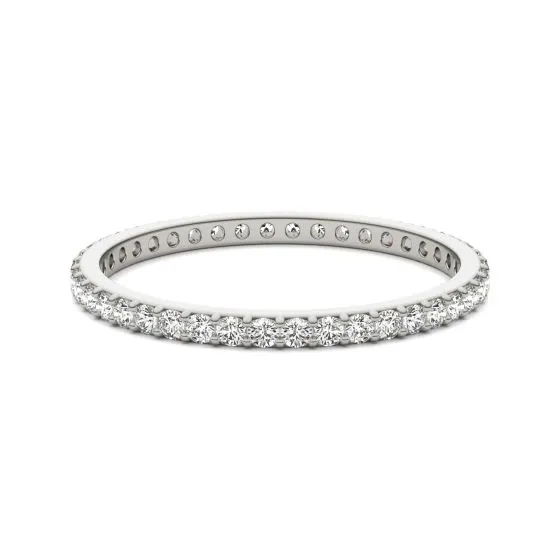 After 20 years of marriage, your spouse probably has at least two rings dedicated to your romantic union. But why stop there? If you feel like putting a ring on it all over again, look no further than this dazzling eternity band. It's made from lab-grown diamonds set in platinum and looks great as a stand-alone accessory or stacked with their wedding band and engagement ring.
Platinum-Themed Cologne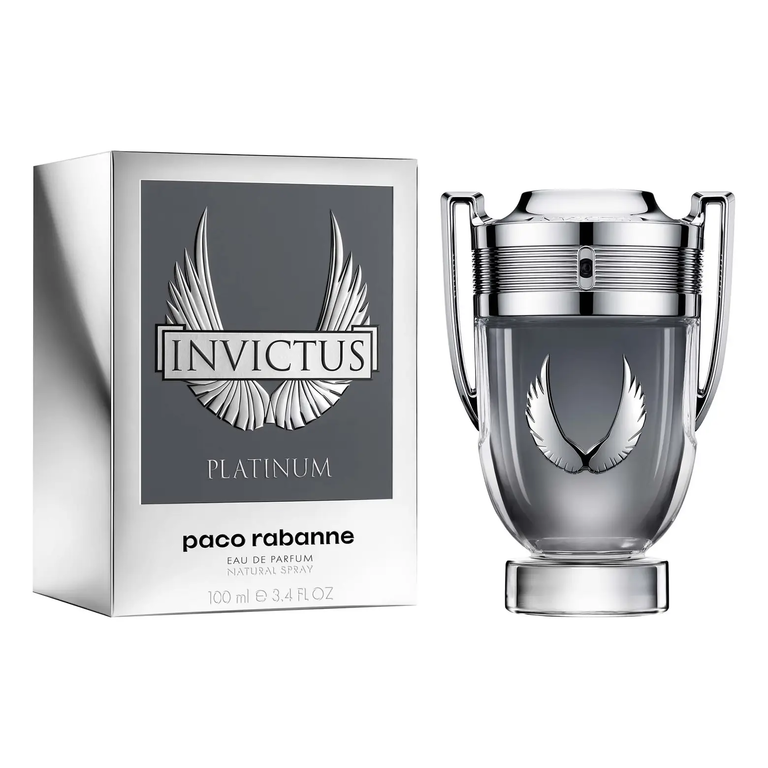 Don't be afraid to get creative when shopping for a "platinum" anniversary gift. Cologne and perfume make really romantic presents and are a surprisingly intimate way to express your love. Invictus Platinum from Paco Rabanne is a gorgeous woody scent that gets our seal of approval every time. With a blend of cypress, grapefruit and mint, it's safe to say this smells divine. Bonus: The bottle looks seriously cool on any nightstand or bathroom shelf.
Platinum Monogrammed Bowl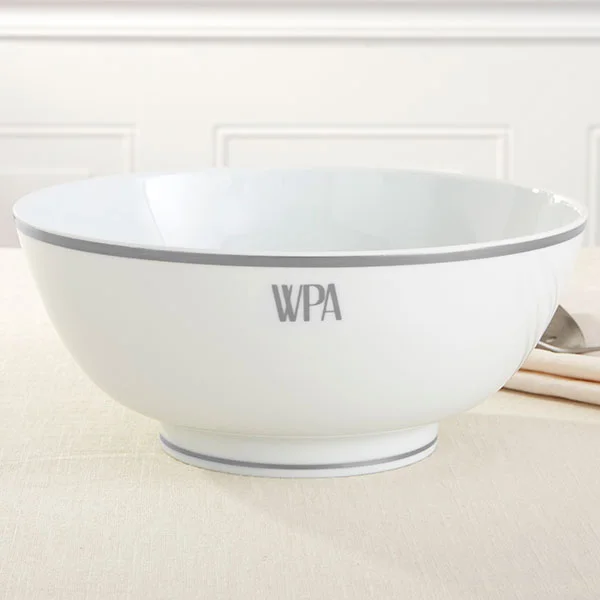 Combine the traditional and modern 20th anniversary themes into one great gift with this elegant monogrammed bowl. It blends high-quality porcelain with platinum detailing to create a refined design that elevates any dining experience. Have your (or their) initials added in platinum for a personal touch.
Sound Wave Art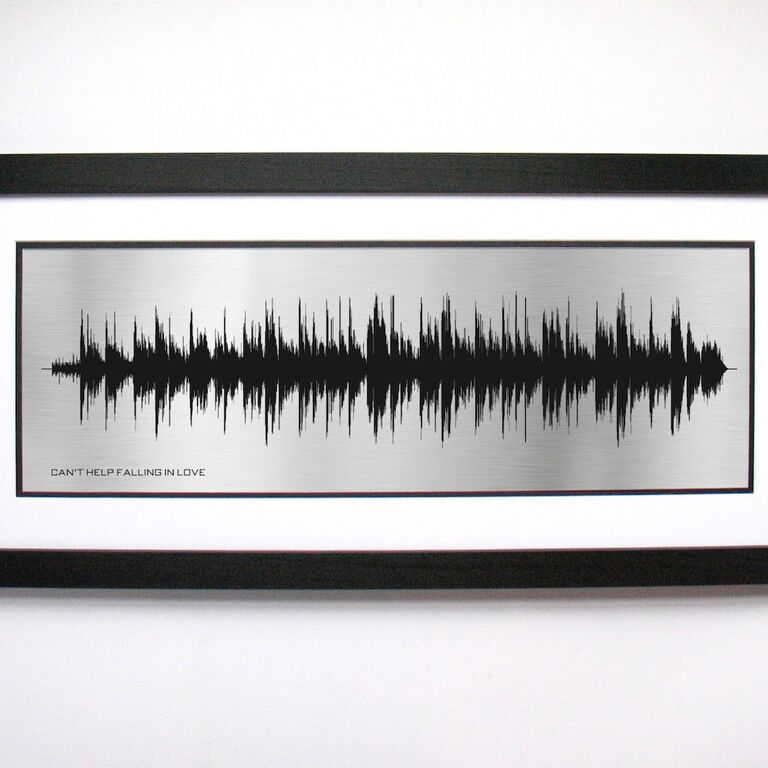 Celebrate your 20th anniversary with an artful recreation of your first dance song. This wall art displays your chosen track as soundwaves for a unique and sentimental piece of home decor. Print the song on platinum-colored aluminum metal or fine paper with a platinum acrylic finish for an on-theme anniversary gift that really shines.
Platinum Hair Styler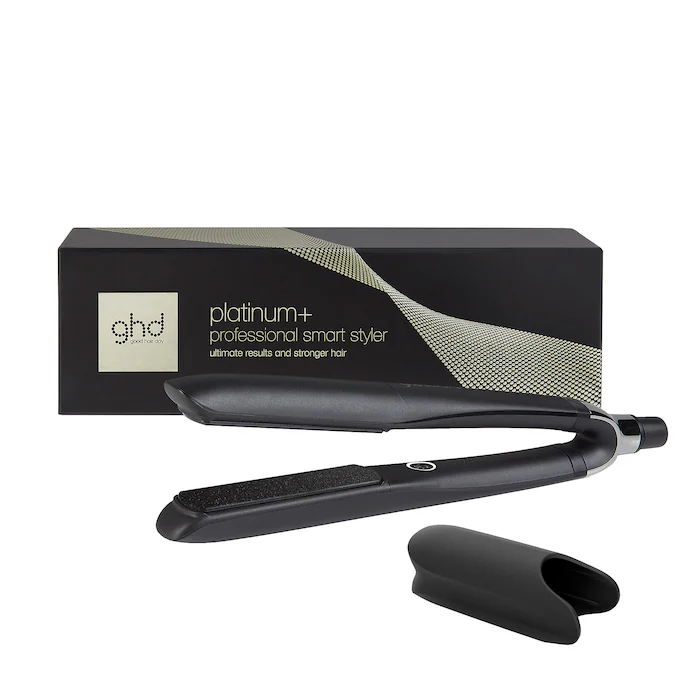 If your spouse prides themselves on their luscious locks, a top-notch hair styling tool is a gift they're sure to appreciate. The ghd platinum styler is far more than just an ordinary hair straightener; it can also be used to curl hair, smooth frizz and tame flyaways. Best of all, the updated design protects hair from heat damage and color fading, allowing your partner to keep their mane sleek and healthy at the same time. Add in a good heat-protectant spray to make this platinum-inspired gift even more thoughtful.
Unique 20th Anniversary Gifts
Aside from porcelain and platinum, there are a few other 20th anniversary symbols to consider when shopping for your spouse or favorite couple. Emerald is the 20th anniversary gemstone and the official color, representing love and loyalty in a long-lasting marriage. If wedding anniversary flowers are on your gifting radar, you can take inspiration from the aster or the daylily. As the two floral 20th anniversary symbols, they both signify love. If you'd rather bypass the 20-year anniversary themes altogether, that's okay, too—we've got plenty of unique gift ideas to share with you.
Custom Canvas Map Art
Who wouldn't want their home decor to double as a sweet souvenir? This canvas art commemorates a couple's most cherished moments, like the day they met, when they got engaged and the moment they said "I do." It uses three hearts to display the date and location of these milestones—all in celebration of their new milestone: 20 years of marriage. Don't be surprised if there are happy tears when you present this sentimental anniversary gift.
Multi-Fuel Pizza Oven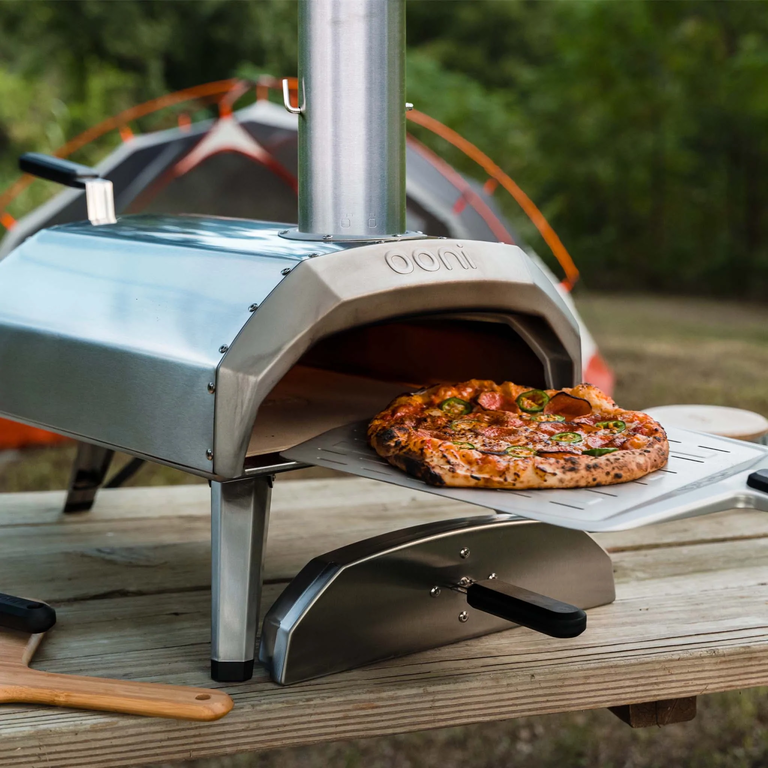 If you're looking for a trendy (and practical) gift for a dedicated pizza lover, Ooni's multi-fuel pizza oven is sure to be a winner. This versatile appliance makes the perfect homemade pizza in minutes, using wood, oil or charcoal. We bet your spouse or favorite couple will love it so much they'll be planning pizza parties for months to come.
Anniversary Newspaper Puzzle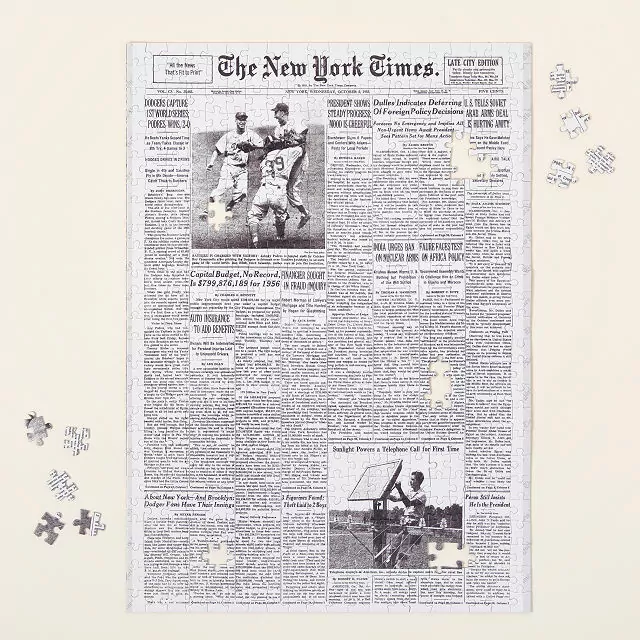 While time travel has yet to become a reality, we've found the next best thing with this unique puzzle. Once the jigsaw is completed, it'll depict the front page of The New York Times from the day you got married. You and your spouse can have fun reminiscing on all the key moments of the last two decades together as you take on a 500- or 1000-piece challenge. Take things up a notch and add in your favorite bottle of wine for a fun date night experience.
Smart Indoor Garden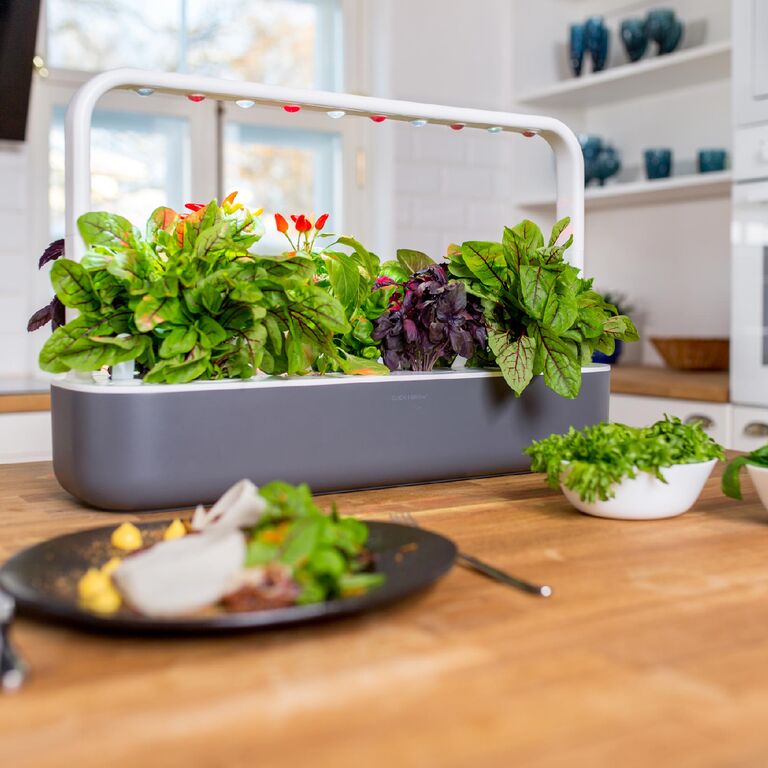 Whether you're shopping for a home chef or an avid gardener, everyone loves a no-fuss indoor garden. Click and Grow smart gardens automate plant care—from watering to light—to make growing herbs, veggies or even flowers really simple. It's a 20th anniversary gift that'll keep on giving long after the official date has passed.
Dazzling Emerald Earrings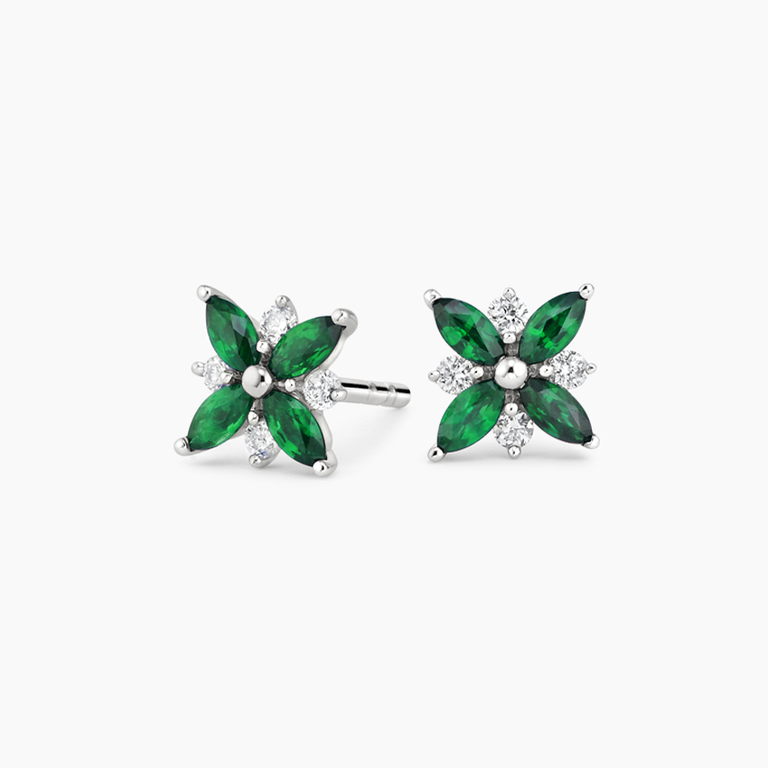 Jewelry is always a safe bet when it comes to picking out a thoughtful gift, especially for a big milestone like the 20th anniversary. These stunning emerald earrings showcase the 20th anniversary gemstone in style and make a gorgeous gift for a loving and loyal spouse. The pretty petal-shaped accessories are made from lab-grown emeralds and diamonds set in 18K white gold. Not only are they breathtakingly beautiful, they're also made and designed using Brilliant Earth's sustainable and carbon-free practices.
Kabob Grilling Set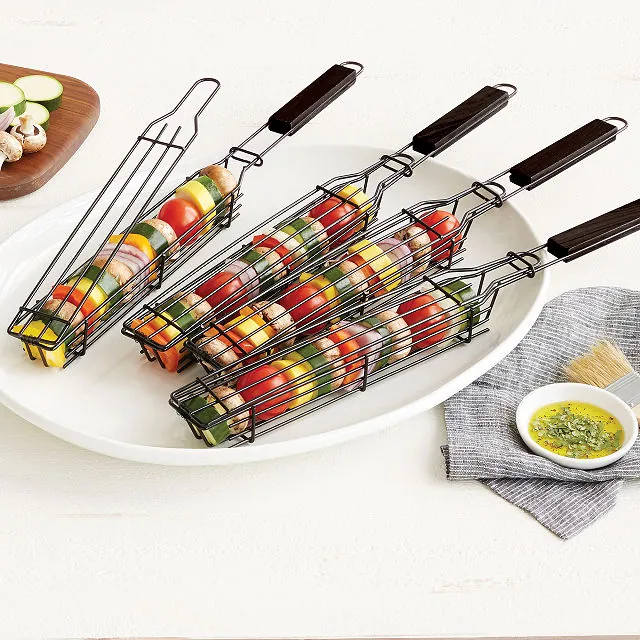 If you're shopping for someone who loves cooking outdoors, this kabob grilling set is guaranteed to please. Perfect for camping trips and backyard barbecues alike, the set includes four steel wire baskets that hold food in place while cooking on a grill. Each basket has a user-friendly wooden handle made for seamless turning and easy gripping. The best part? You can separate vegetarian and meat-based meals more efficiently without any messy skewers.
Aster Art Print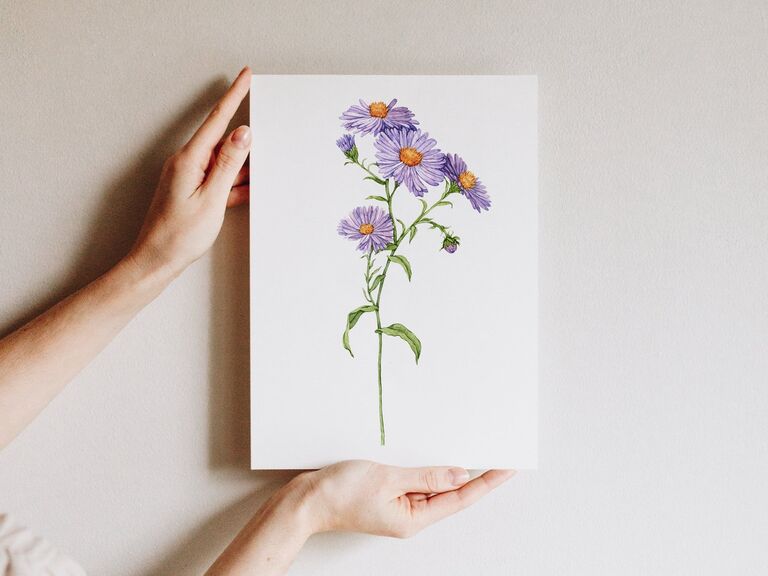 Let the 20th anniversary flowers be your guide for picking out a really great gift for your partner or married friends. With this ready-to-frame print featuring watercolor asters, they can add a pop of color to their living space and celebrate their special milestone at the same time. The print is available in four different sizes, so you can pick an option that suits their home perfectly.
Vegan Leather Laptop Bag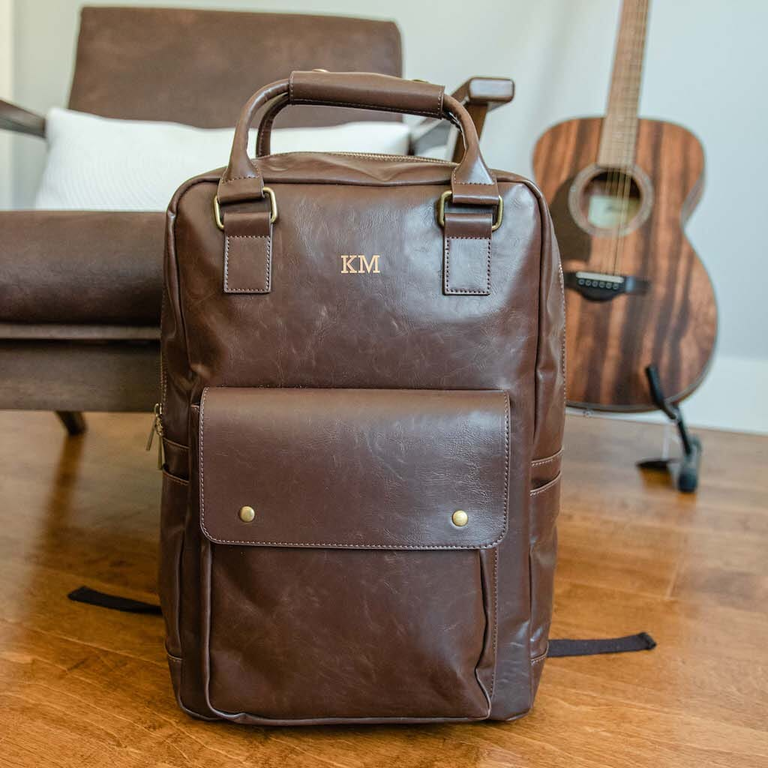 Make their daily commute a bit more stylish with this slick laptop bag from Swanky Badger. It's made from premium vegan leather and offers enough space for a 17" laptop, making it the perfect accessory for a trip to the office. A zipped interior pocket and a large flap outside pocket offer plenty of extra space for items like keys, notepads and lunch. Have it personalized with their monogram or name on the front for added elegance.
Silk Pillowcase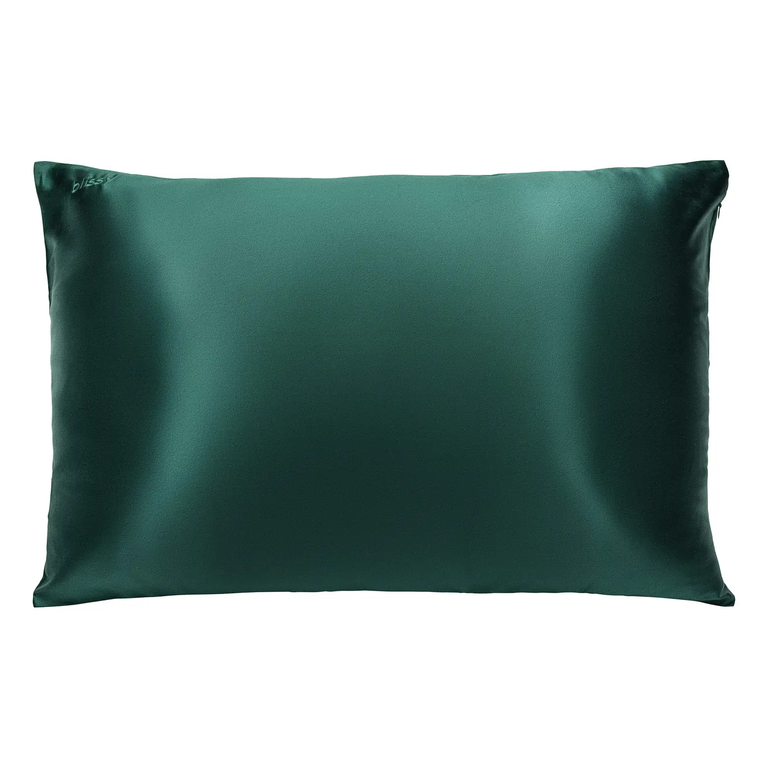 Bring a sense of luxury to your partner's sleep routine with a soft silk pillowcase. Not only will it help them nod off quicker, but it will also make early morning wakeups a little gentler. Silk pillowcases are widely touted to reduce frizzy hair and baby the skin during sleep—allowing your spouse to wake up looking and feeling more refreshed. If that's not enough to win you over, this one comes in emerald green, the 20th anniversary color.
Radio Making Kit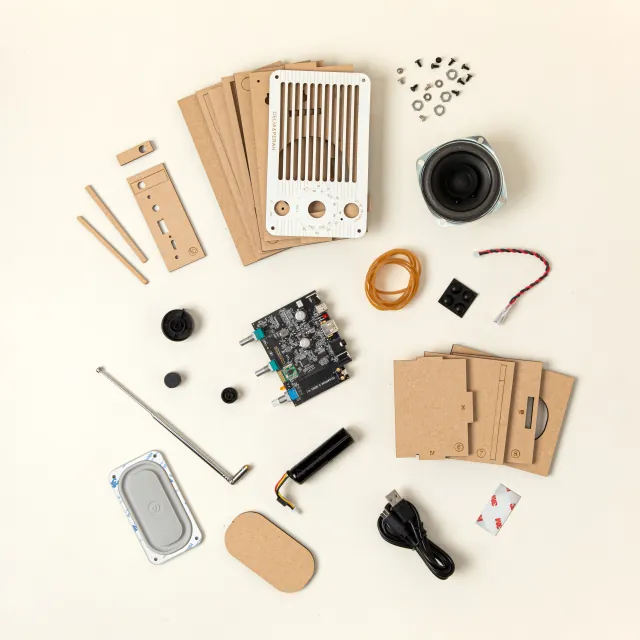 Shopping for a creative spouse is super fun because it allows you to pick a present you might not normally consider. This radio-making kit is ideal for anyone who loves music and assembling things with their hands. It includes an FM tuner, USB and aux cable ports, Bluetooth connectivity, glue and, most importantly, instructions. Even better, it only takes about an hour to build, so they'll be rocking out to their favorite tunes in no time.