5 Dream Tree House Honeymoons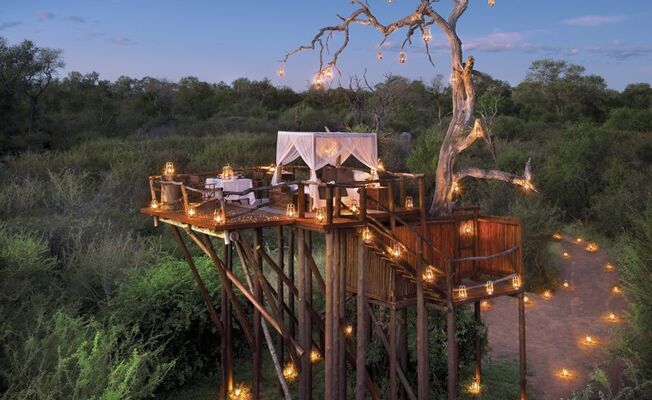 Instead of the typical honeymoon suite, reserve a tree house. No seriously. Gorgeous tree house hotels and bungalows are popping up in far-flung destinations all over the world like South Africa and New Zealand. And think about it: They're romantic, secluded, and they'll give you a chance to role-play Tarzan and Jane — if you know what I mean!
Lion Sands' Chalkley Tree House, Kruger National Park, South Africa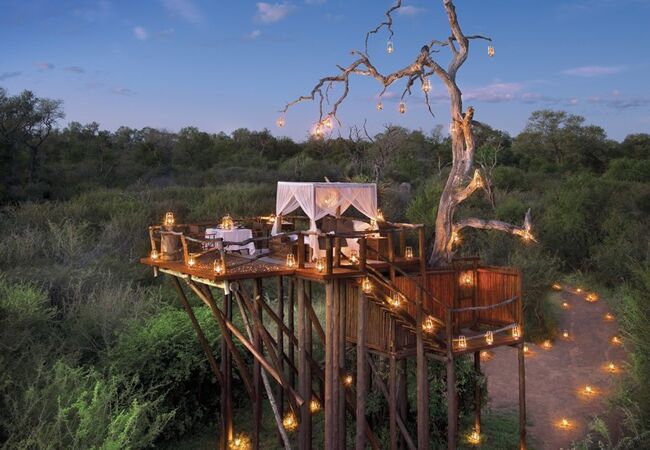 It's a 30-foot tall two-level platform structure built around a 500 year-old Leadwood tree surrounded by wildlife — yep, even lions and hyenas! The treehouse is complete with all the amenities needed for a night in the jungle: a bed and dining area up top and bathroom below and even a two-way radio to call the staff you need them (otherwise, it's just the two of you!).
What to Do: It's South Africa so take a safari to find cheetahs, lions, elephants, rhinos, hippos, giraffes and more. Then take a day to just lay by the pool (on the resorts main property) or sign up for a wildlife lecture.
Fun Fact: ABC's The Bachelor filmed at this resort. Do you remember what season?


The Daintree Eco Lodge & Spa, Australia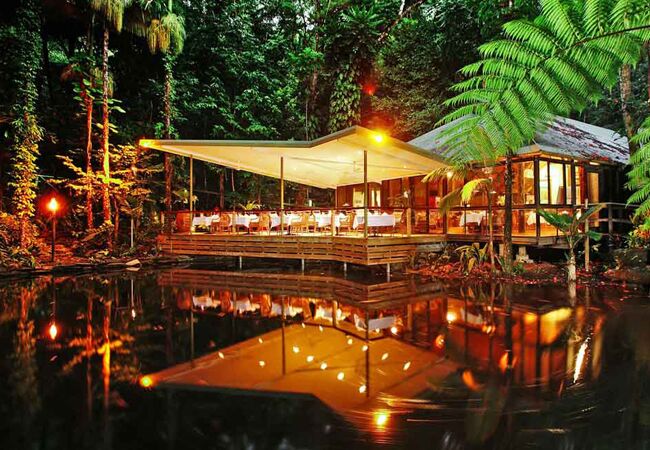 This
Daintree Eco Lodge & Spa
is located in the world's oldest rainforest in the world (135 million years old if you're counting). Beyond fishing, mountain biking, horseback riding, kayaking and rainforest safaris, there's also a world-class spa on the property that Tyra Banks herself has raved about. The lodge is comprised of 15 rainforest tree houses so make sure you book your trip early.
What to Do: Scuba dive or snorkel in the Great Barrier Reef or take a river cruise on the Daintree River. The lodge is about 35 minutes from the Great Barrier Reef.
Fun Fact: There are fungi in this jungle that can only survive in 99% pure air. In other words, we're talking some of the best air in the world!



Inkaterra Canopy Tree House, Tambopata, Peru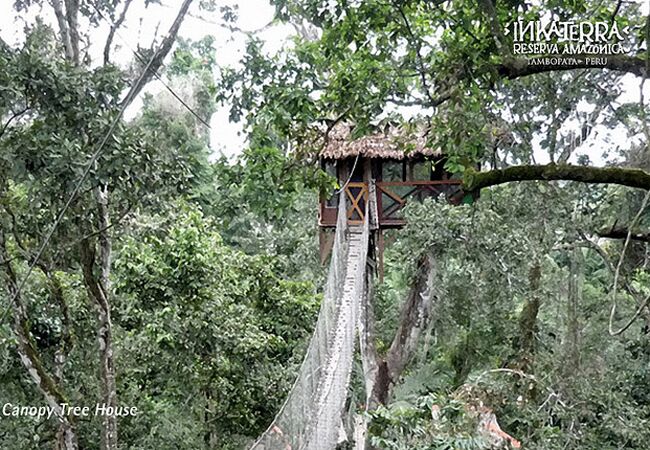 There aren't many if any other spots you can get up and watch the sunrise over the top of the Amazon rainforest in the morning. Walk the famous Canopy Walkway 90 feet above ground to get into the
Inkaterra Canopy Tree House
and you'll have a front-row seat to spot some of the most rare and beautiful wild animals only visible from the treetops.
What to Do: Rainforest excursions, butterfly house visits, jungle hiking, bird watching and more.
Fun Fact: You will have limited electricity and portable water heater — but your stay is 100% carbon neutral which is fitting for the Amazon Rain Forest!


Hapuku Lodge and Tree Houses, Kaikoura, New Zealand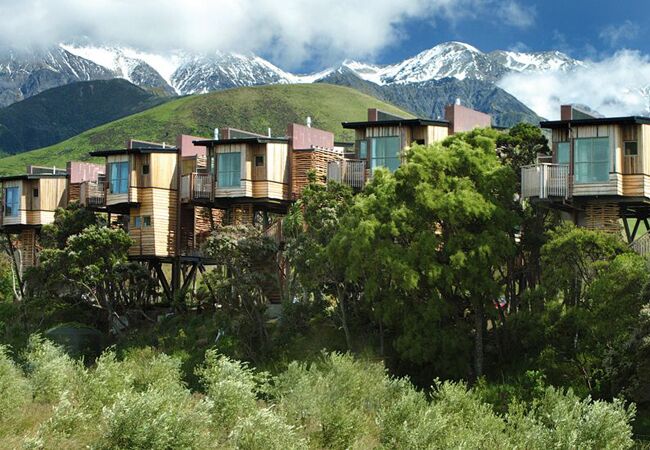 Hapuku Lodge and Tree Houses
in New Zealand are surrounded by the mountains and ocean. Each tree house — set 30 feet above ground — includes a balcony, fireplace (read: in a tree!) and bathroom with heated floors and towel racks.
What to Do:
Whale watching, swimming with dolphins and seals, sea kayaking, deep sea fishing, mountain biking, surfing, hiking, golfing, wine tours and more
Fun Fact:
Kaikoura is a famous marine town known for their wildlife.
The Pacuare Jungle Lodge, Costa Rica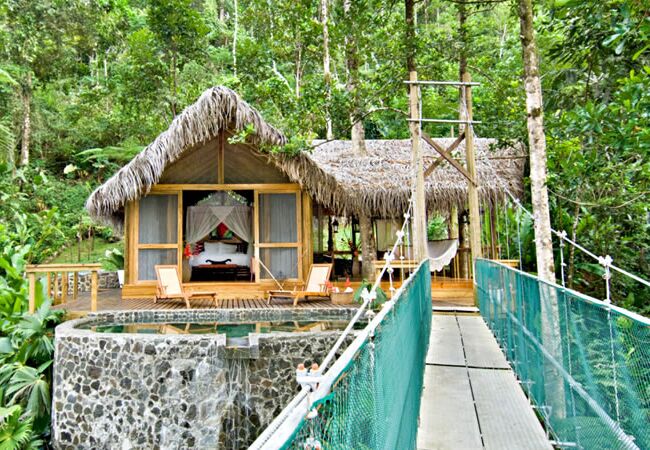 The picturesque
Pacuare Jungle Lodge
lies in the middle of the Pacuare Jungle — one of the most protected areas in all of Costa Rica. Because it's literally set in the middle of the jungle, you'll travel to get there via on a raft. Rest assured though: Visitors and locals will tell you that the white-water rafting is the best in Latin America.
What to Do:
Bird watching, a rainforest canopy tour, hiking to the Cabecar Indian community, massages, white-water rafting, horseback riding, zip lining and hiking the Cabecar Indians trail.Be on the lookout for animals like jaguars, ocelots, monkeys, sloths and other birds.
Fun Fact:
While there isn't any electricity on-site, they do have hot water and warm meals made with fresh local foods.
> Need help planning a honeymoon?