The Best Luxury Honeymoon Destinations Without Passport Requirements
Leave the visa at home.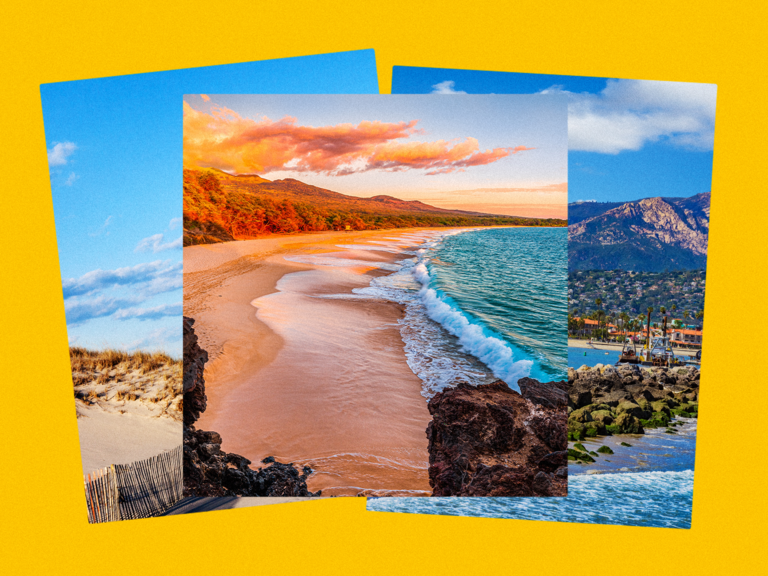 Photo: Getty Images | Design by Tiana Crispino
We have included third party products to help you navigate and enjoy life's biggest moments. Purchases made through links on this page may earn us a commission.
You don't have to obtain a visa or fly halfway around the world to experience a best-in-class honeymoon. US-based couples will find some of the world's most amazing honeymoon destinations without passport requirements all within the country. While the perception may be that these spots lack the bells and whistles of romantic international honeymoon destinations, the reality is no country does luxury as well as the USA. The best part is you don't need to pack a passport to explore these dream spots. Here are our choices for top, luxury honeymoon destinations to explore without a passport.
The Rocky Mountains, Colorado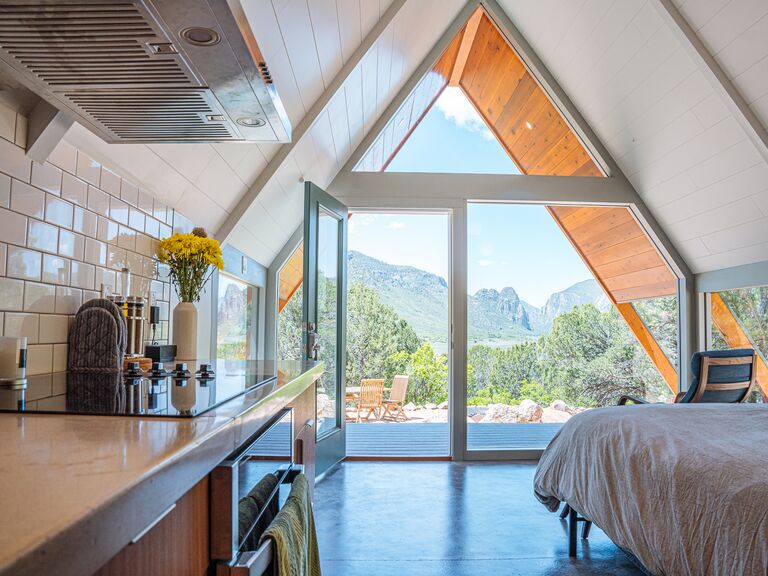 Outdoorsy types will find Colorado to be an especially breathtaking option with a plethora of activities to keep you busy throughout the honeymoon. In the winter, hitting the slopes in Vail at a ski-in, ski-out property is blissful. Summers are spent hiking, taking in the wildflowers along trails, or enjoying an outdoor show at Red Rocks in the summer. The views along any town are marvelous and couples will enjoy evenings recovering from their daily adventures in the hot tub. Spa days are optional (though highly recommended).
Where to Stay: Beaver Creek Lodge | Book Now | Read Reviews
Puerto Rico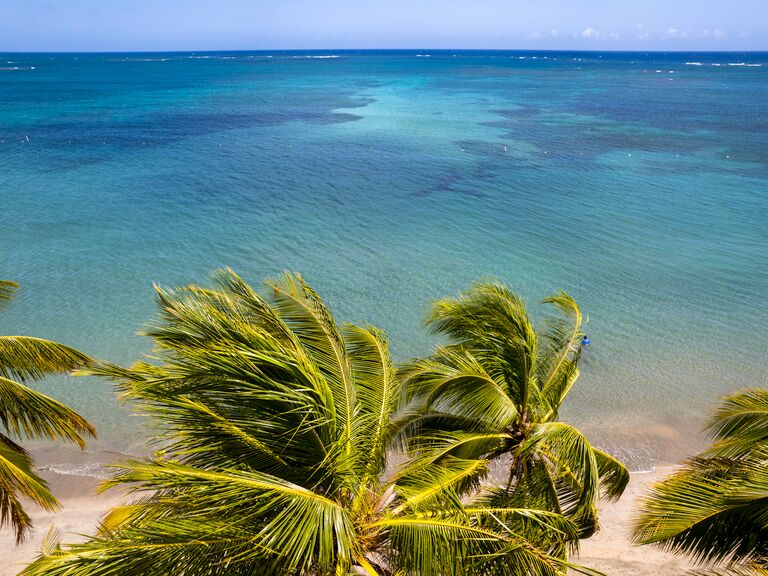 Couples who want a true Caribbean experience should consider Puerto Rico, a US Caribbean territory, for a honeymoon destination without passport requirements. The island has the teal waters and the relaxed culture of the Caribbean without stringent entry requirements. Extravagant resorts are scattered across the island, but Dorado Beach, A Ritz Carlton Reserve is a favorite among honeymooners. The remote jungle experience is just the beginning. Many rooms are beach or oceanfront and come with private plunge pools—and the rooms and resort are meant to be integrated into their environment. You can also look forward to appreciating nature in a whole new way. This secluded paradise comes with all the fixings: Great food, elaborate pools and an excessive amount of care for each guest. For those who want to splurge, ask for "Su Casa," the property's private, oceanfront estate.
Where to Stay: Dorado Beach, A Ritz Carlton Reserve | Book Now | Read Reviews; Hyatt Hacienda del Mar | Book Now | Read Reviews
The US Virgin Islands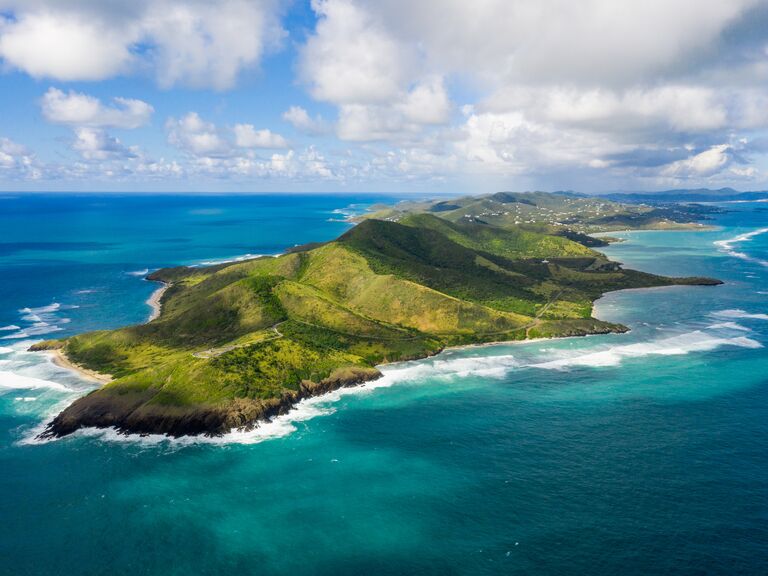 An easy flight away from the East Coast, it's hard to believe the turquoise cays and lush green hills of the US Virgin Islands are considered American territory. The main islands, St. Thomas, St. Croix and St. John, each offer their own unique appeal, while a boat excursion will give you boundless opportunities for exploration. A pro tip: After you're done swimming with turtles and diving into the crystal clear Caribbean Sea, you should be prepared to show a government-issued photo ID or a birth certificate (with the seal). It is truly one of the honeymoon destinations without passport requirements that feel oddly international.
Where to Stay: The Buccaneer Beach & Golf Resort | Book Here | Read Reviews
Kauai, Hawaii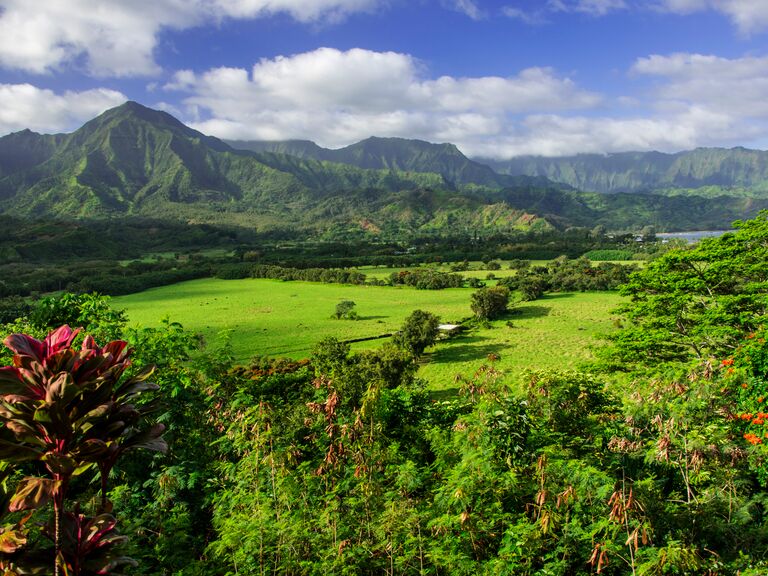 Hawaii will long be one of the most popular honeymoon destinations in the US. The state's rich tropical backdrop and isolated islands are unlike anything in the country. (To be fair, the islands are closer to Tokyo than New York City.) The classic Hawaiian honeymoon wouldn't be complete without an opulent, beachfront resort counterpart. Enter 1 Hotel Hanalei Bay. Straight out of your Pinterest board, this is a North Shore dream of Kauai's elegant landscape. Horseback ride on the beach, hike preserves, find secret waterfalls, dine with your toes in the sand—it's all here. This is the type of resort you'll be coming back to on every anniversary, so let the tradition start now.
Where to Stay: 1 Hotel Hanalei Bay | Book Now | Read Reviews
Maui, Hawaii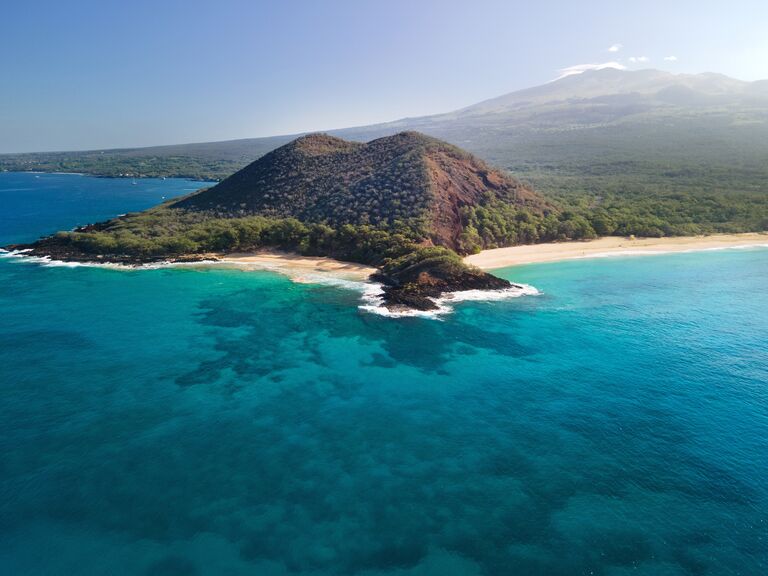 Warm, lapping waters, a rich cultural connection, and luxury amenities at every turn are just a few known characteristics of Maui. Located between Hawai'i (the Big Island) and Molokai, the turtle-shaped Hawaiian destination is a paradise for honeymooners. Couples can enjoy the natural splendor found along the 64.4-mile Road to Hana, as well as romance-tailored resorts with infinity pools overlooking award-winning beaches like Wailea and Ka'anapali.
Where to Stay: The Ritz-Carlton Maui, Kapalua | Book Now | Read Reviews; The Westin Ka'anapali Ocean Resort Villas | Book Now | Read Reviews
Sedona, Arizona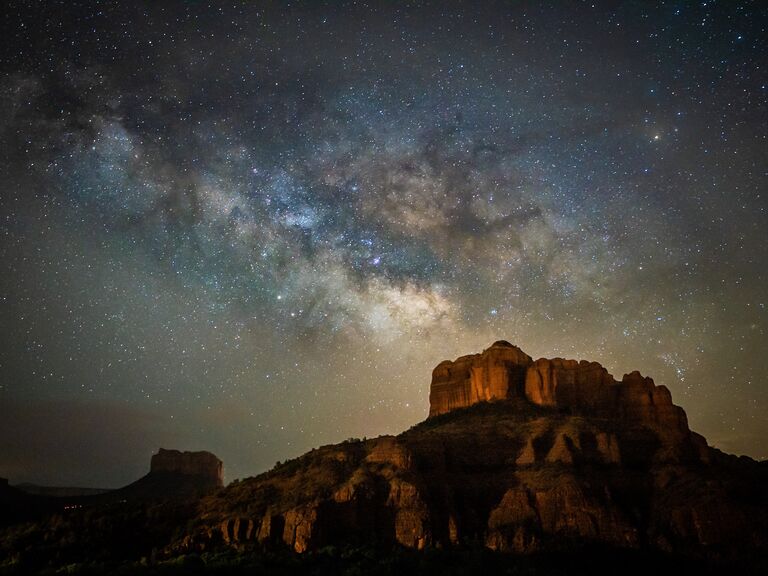 The iconic Red Rocks and wine tastings of Sedona are romantic without any luxury add-ons, but those details sure don't hurt. Enjoy expansive views of the Red Rocks from your personal cottage at L'Auberge de Sedona and take in nature's natural wonders. Sedona allows visitors to take part in peaceful or adventure retreats, and at L'Auberge de Sedona you can have both. Take the day to explore the rich wine culture of Sedona through the Verde Valley Wine Trail. Then, come back to a romantic, candlelit dinner over Oak Creek.
Where to Stay: L'Auberge de Sedona | Book Here | Read Reviews
Santa Fe, New Mexico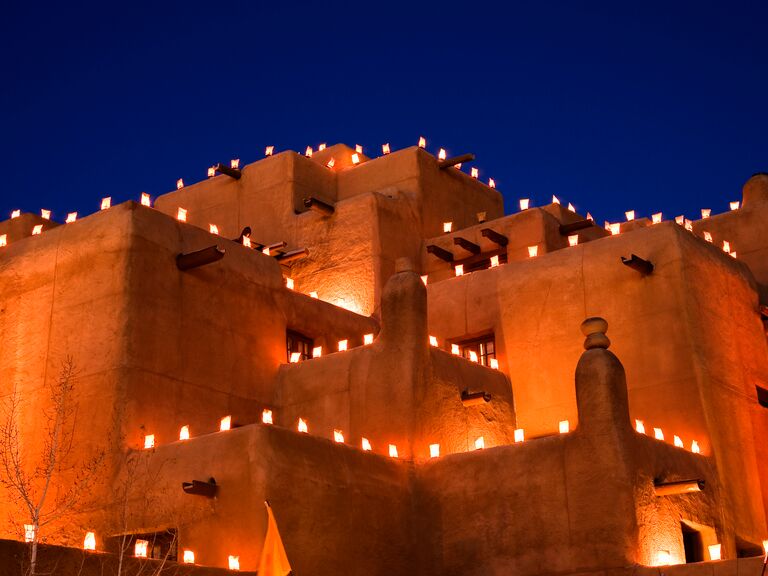 In the foothills of the Sangre de Cristo Mountains (one of Mother Nature's longest and most impressive ranges) is the bustling destination of Santa Fe. Known for its arts and architecture scene, the surrounding natural region of the Land of Enchantment is just as creative and inspiring.
Where to Stay: Four Seasons at Rancho Encantado | Book Now | Read Reviews
Marfa, Texas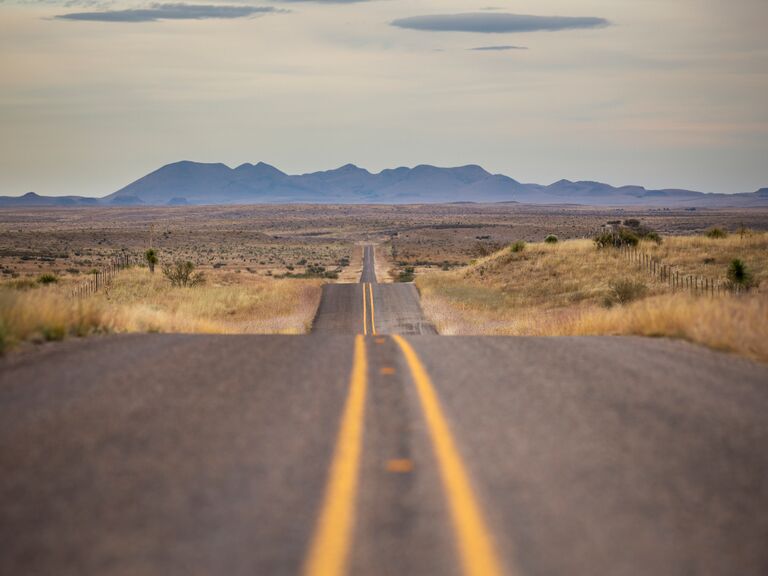 Only the coolest people can let you in on Marfa, Texas. As much as it's known for its iconic "Prada Marfa" installation by Elmgreen and Dragset, Marfa feels a world away from the rest of the country. The passport-free destination offers a vibrant arts scene and a unique local culture.
Where to Stay: Cibolo Creek Ranch | Book Now | Read Reviews
Saratoga, Wyoming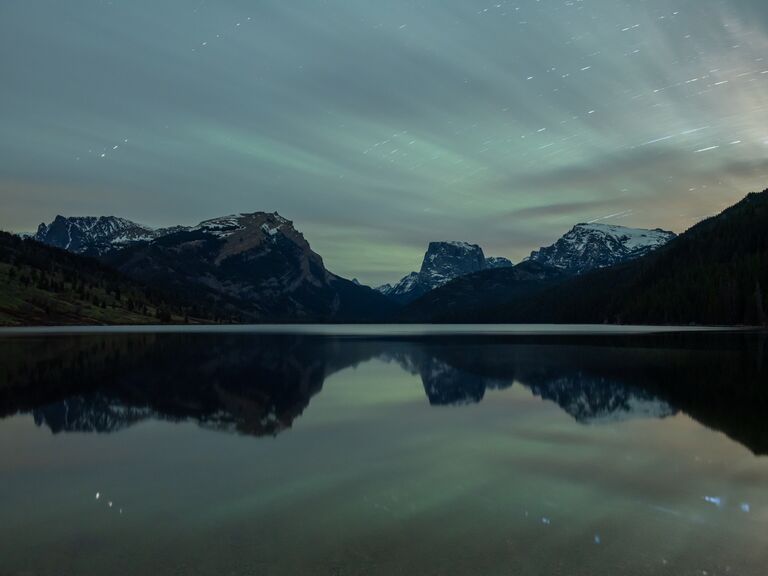 For couples looking to branch out from the beach honeymoon jaunt on the hunt for exploration, America's Western Front is the perfect place. Luxury ranches like The Lodge & Spa at Brush Creek Ranch give guests an adrenaline-pumping adventure coupled with unmatched relaxation, dining, and romance. Try horseback riding, fly-fishing, or hitting the trail on the lodge's 30,000-acre property. Once you've had your fill, make your way to the Trailhead Spa Lodge for a luxury massage underneath the Sierra Madre Mountains. The ranch has all the trappings for an unbelievable trip that will keep the magic alive for years to come.
Where to Stay: The Lodge & Spa at Brush Creek Ranch | Book Now | Read Reviews
Big Sur, California
Like many of California's coastlines, cliffs overlooking crashing waves are a staple, but unlike the rest of California, Big Sur is an undeveloped wonderland where the lines between land and water blur into the distance. It's the perfect location to leave the stress of planning your wedding behind and start your life together. There's no better resort where this will happen than the Post Ranch Inn. Choose from suites that focus on natural elements like cliffs, coasts and oceans. Each individual structure will give you a new perspective on the Pacific Ocean beside you. When you're not staring at the ocean current from your outdoor shower, let Redwood trees surround you in privacy. The Post Ranch Inn brings together the natural beauty of Big Sur, the expected richness of a honeymoon and that chill California attitude.
Where to Stay: Post Ranch Inn | Book Now | Read Reviews
Kenai Peninsula, Alaska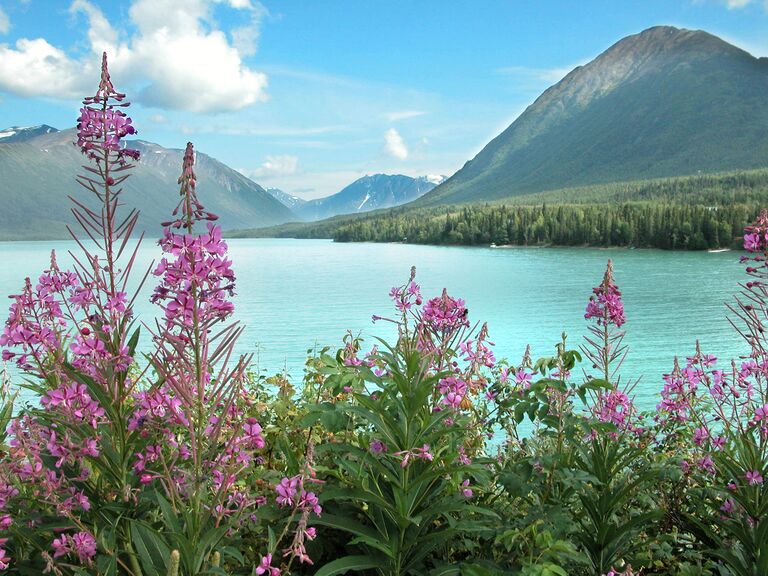 Don't overlook Alaska as one of the ultimate honeymoon destinations. This is by far one of the most extreme locations you can go to get away from it all. It's not for the faint of heart, but the majesty of the North will floor you. For nature lovers, traveling into the depths of the wilderness is a must, but with a clearing of all the incredible scenery. Tutka Bay Lodge in the Kenai Peninsula is the perfect solution—and it's also a haven for foodies. The lodge is even part of the National Geographic Unique Lodges of the World program. Discover Alaskan species, fjords and glaciers. Top explorers from all over the world come here to breathe in the fresh Alaskan air, and you can follow in their footsteps. Make sure to close each night with the sea-to-table spreads and take part in the foraging tradition of the area—you'll be able to create and eat concoctions from the food you fished and foraged on the property. Nothing about this honeymoon is generic, but everything about the Tutka Bay Lodge oozes luxury.
Where to Stay: Tutka Bay Lodge | Book Now | Read Reviews
Olympic National Park, Washington
The Pacific Coastline carves against the Hoh Rainforest on the Olympic Peninsula. There's much to explore and experience for couples who want a romantic getaway with an otherworldly, fairy-tale-like feel in the US.
Where to Stay: Domaine Madeleine | Book Now | Read Reviews
The Florida Keys, Florida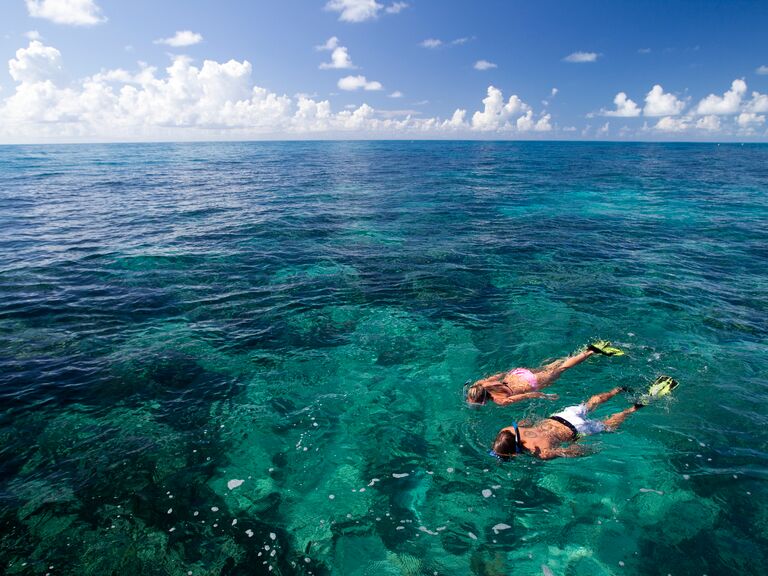 Newlyweds tend to shy away from Florida because they want to avoid the crowds at amusement parks and crowded beaches. Take a second look and check out the Florida Keys, a string of islands off Florida's coast between the Gulf of Mexico and the Atlantic Ocean. The crowds will feel oceans away when you arrive by seaplane or boat at the Little Palm Island Resort & Spa. This property is located on its own private island and there are no TVs, no electronics, no alarm clocks, and no distractions. Rest easy in your bungalow and relax in your private hot tub. When you're ready, walk on crushed shells toward the beach. It's all about relaxation and disconnecting—you'll never feel so at peace.
Where to Stay: Little Palm Island Resort & Spa | Book Now | Read Reviews
New Orleans, Louisiana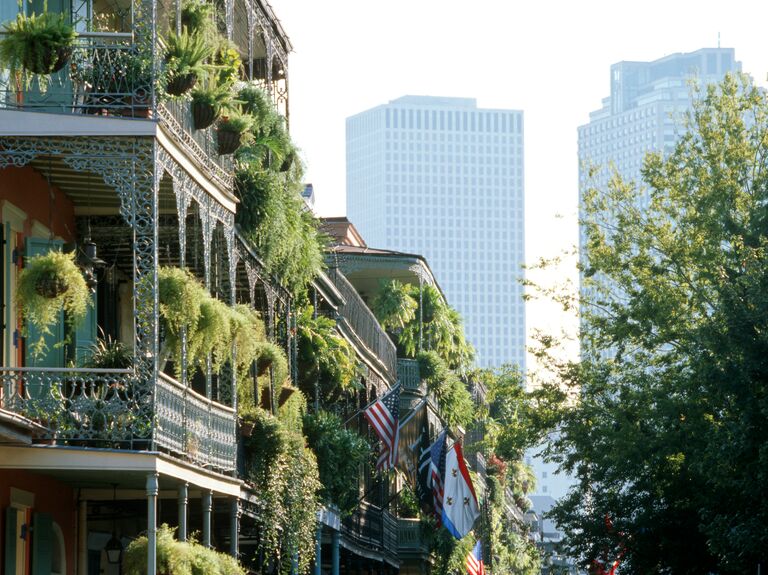 Again, not every honeymoon needs to take place near a beach or by the water. Sometimes, you just want to discover a new culture or a new way of life as you figure out your new journey together—and New Orleans is a perfect place for that. The Creole and Cajun fusion set in Southern Louisiana is as different from the rest of the country as can be. Music and bright colors fill the streets of New Orleans, and the smell of beignets and prawns is everywhere. Explore all the culture you can, but make your home base The Roosevelt New Orleans. The Roosevelt has stood steadily in the famed French Quarter since 1893. Its old-world luxury can thrill even the pickiest traveler. Located in the center of everything, exploring the hot spots of New Orleans has never been easier. The rooftop pool and spa give you sweeping views of the party on the streets below and a blissful space to relax. This honeymoon has every box checked.
Where to Stay: The Roosevelt New Orleans | Book Now | Read Reviews
Newport, Rhode Island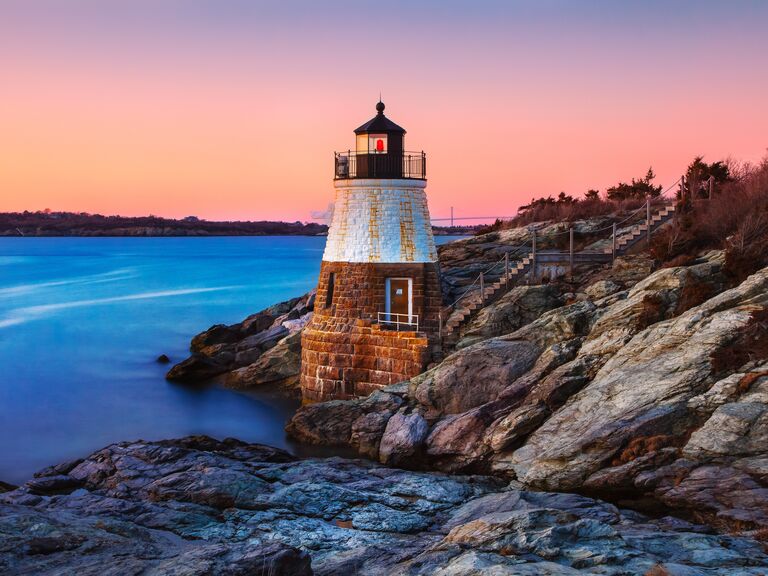 For those who wish to revel in the elegance that New England offers, Newport should be your number one pick. Its seaside scene makes it an ideal option for a light excursion through the harbor to see towering yachts or a tour of elaborate mansions that contour Newport's coastline. When you're through eyeing the gorgeous architecture, enter your own slice of New England charm with a stay at The Chanler at Cliff Walk. This hotel encapsulates the pristine sophistication that is Newport. For the history buffs out there, The Chanler at Cliff Walk is also part of the Historic Hotels of America. Reflect on ocean views while enjoying a sparkling fire. Enjoy three-course meals and immaculate service as only the wealthy of the past could. Stroll the manicured gardens and inhale the Newport summer. This honeymoon is steeped in history but made for new beginnings.
Where to Stay: The Chanler at Cliff Walk | Book Now | Read Reviews
Napa Valley, California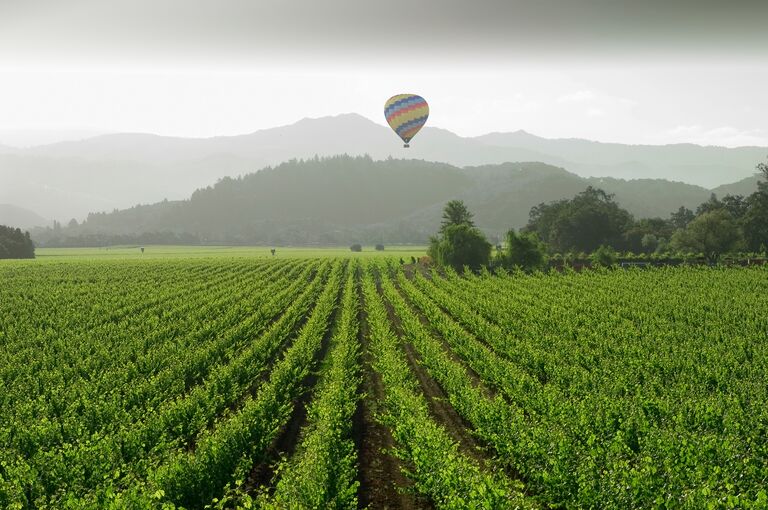 Discerning couples will appreciate all that Napa has to offer: natural beauty across its vineyards and olive groves, world-class cabernet sauvignon, incredible spas and award-winning restaurants.
Where to Stay: Carneros Resort and Spa | Book Now | Read Reviews
La Jolla, California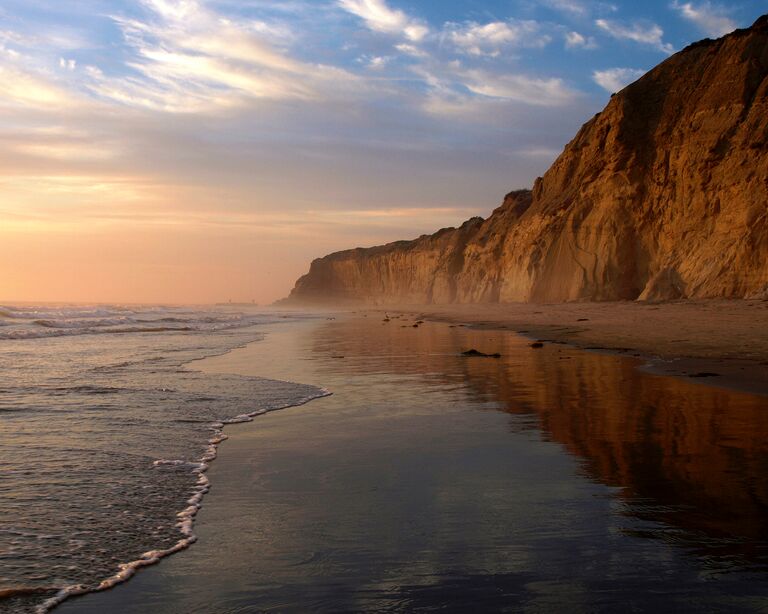 Driving along the Pacific Coast Highway is especially beautiful along La Jolla. Here, couples will find some of the country's finest beaches, great weather, and optimal conditions for outdoor activities like golfing, surfing, hiking, and sunset viewing.
Where to Stay: Pantai Inn | Book Now | Read Reviews
Bar Harbor, Maine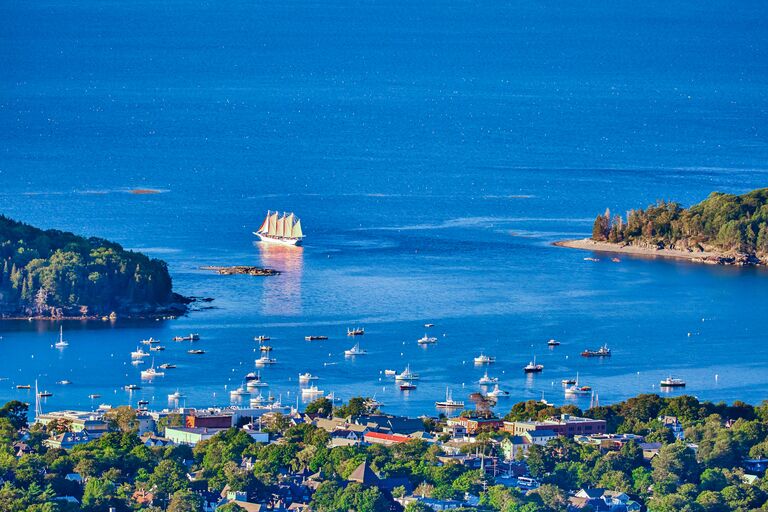 At the pearly gates of Acadia National Park (arguably heaven in the US to this editor) rests the town of Bar Harbor. Avid hikers and outdoor enthusiasts will find a plethora of restaurants, bike rental shops and kitschy souvenir setups in Bar Harbor. Equally captivating is Frenchman Bay's sunrise, a romantic way to start the day before venturing into the 47,000 acres of the natural landscape and splendid coastal trails.
Where to Stay: Harborside Hotel, Spa & Marina | Book Now | Read Reviews
—Erin Block contributed to this article.