Okay To Ban Guests From Phones and Cameras?
by Simone Hill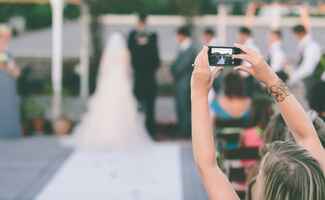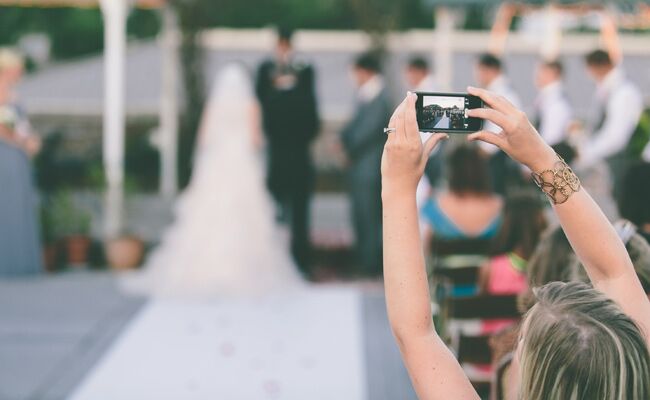 photo by
Patrick Remington Photography
There's a heated conversation happening right now on Ceremony & Vow Ideas over whether it's rude to ban guests from using their cell phones and cameras to take photos during the wedding ceremony. (In other words, is it kosher to have an "unplugged wedding?") The main concern leading couples to consider a ban? Cell phones and cameras tend to get in the way of professional wedding photos. We can't tell you how many countless wedding photos we've seen of guest phones blocking that perfect ceremony aisle shot. It's a valid point — but how will your guests react? And are a few cameras really a reason to rub your guests the wrong way? Either side of the argument below…
"It was part of our contract…"


"I can't get over the 'zilla aspect…"


What do you think? Ok to ban guests from using their phones and cameras? If so, what's the best way to let them know? Discuss: "Ok to ban phones?" from Ceremony & Vow Ideas
Plus…
> 6 Techy Commandments For Every Bride
> 12 Stages Every Bride Goes Through