Wedding Cake Shapes 101
A guide to the most common wedding cake shapes and some decorating tips for a flawless design.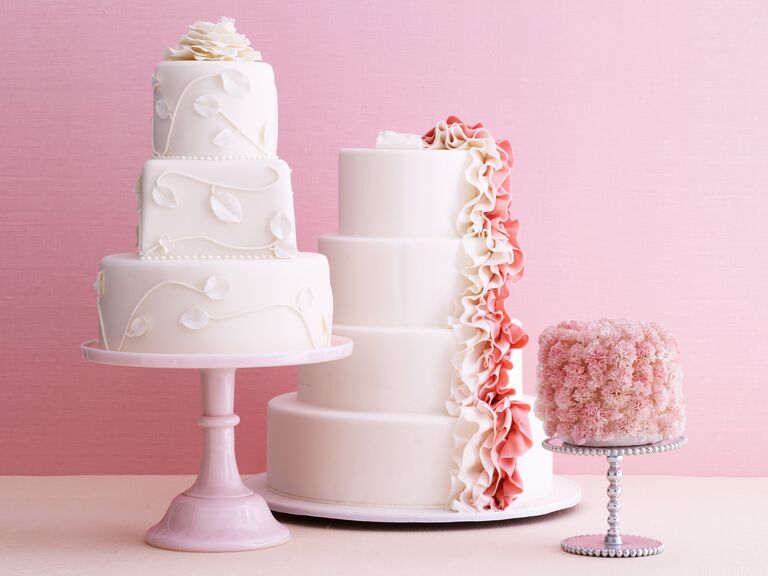 Antonis Achilleos
When it comes to choosing the right cake shape, it's imperative to keep your wedding style in mind. Here, the most common cake shapes and decorating tips for the taking.
Round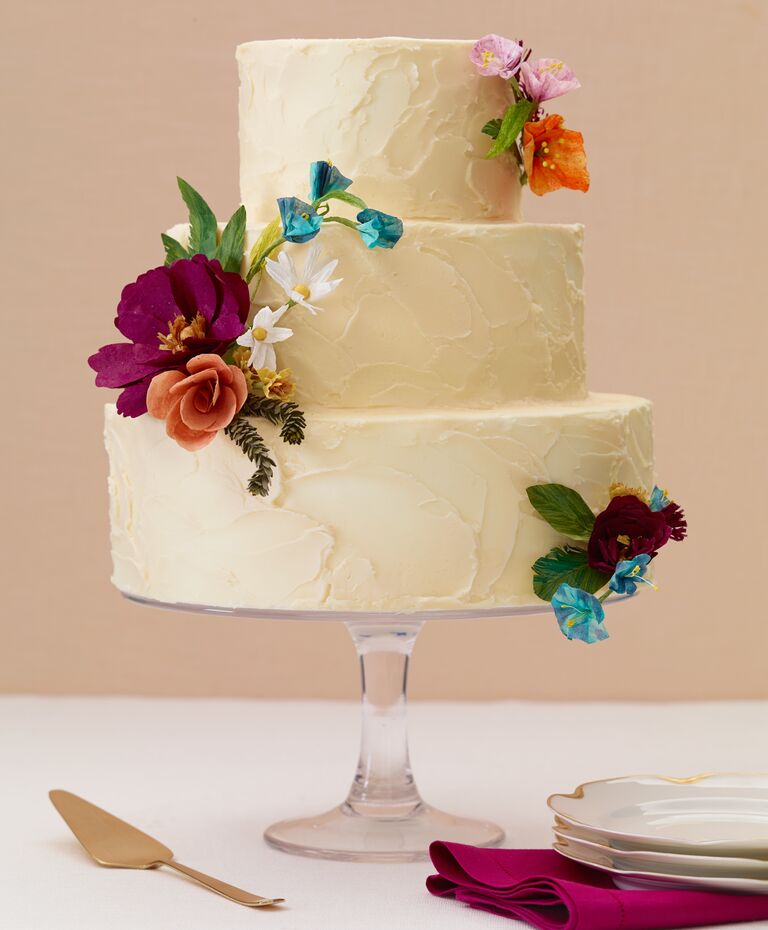 While some might think the shape a little plain, the simplicity of a round cake provides the perfect backdrop for interesting textures and colors.
Decorating tips for the taking:
There's no need to hold back on decor with a round cake. Stunning ideas: an allover quilted or pleated pattern; embossed fondant in the shape of your wedding day motif or monogram; or a colorful cascade of sugar flowers.
Square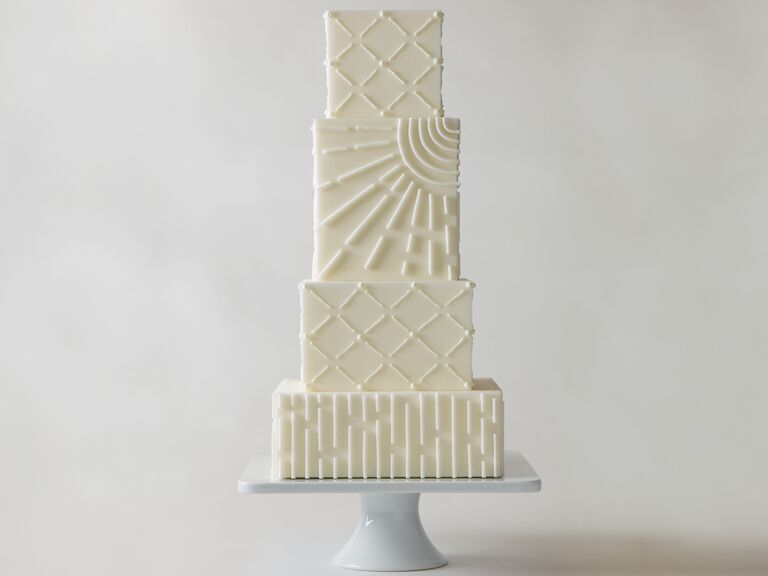 A square cake is the modern alternative to a round cake -- perfect for couples looking for something different but not too over-the-top.
Decorating tips for the taking:
Play up the shape as little or as much as you want. Soften the hard edges with elegant touches like sugar flowers, pastel colors, and paper-thin embellishments. Or, emphasize the shape by outlining each tier in ribbon.
Petal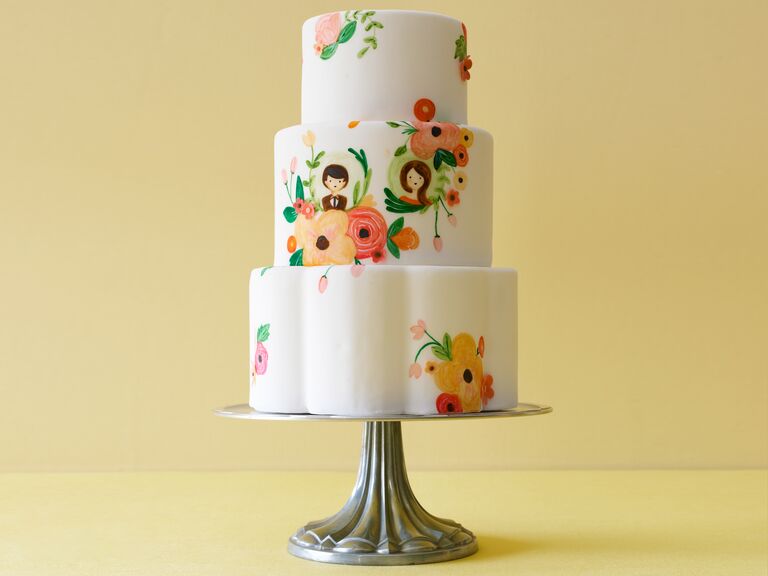 Often referred to as "scalloped," this shape has a flowerlike appearance. Play up the petal shape with hand painted details, or use the shape on the bottom tier of a round cake to add interest.
Decorating tips for the taking:
To keep the cake from looking too bold, go light with the add-ons to complement and draw attention to the unique shape. We love a white-on-white cake with a burst of colorful sugar flowers to top it off.
Hexagonal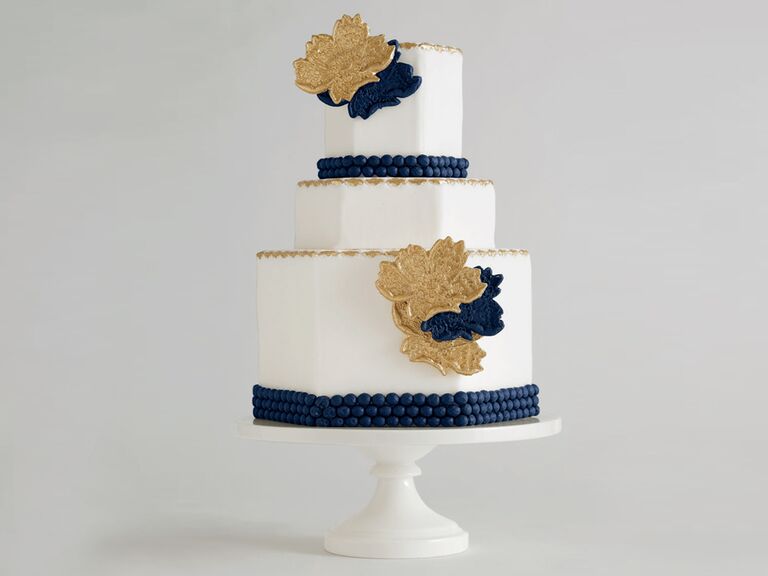 This six-sided wonder is the creative answer to a modern square cake. With such a striking appearance, you'll want to keep the adornment clean and simple -- the shape itself brings a lot to the table even without any decoration.
Decorating tips for the taking:
Outline each tier in buttercream pearls, accent with fresh or sugar paste green cymbidium orchids, or keep it completely free of decor, save an heirloom or flower cake topper.
Staircase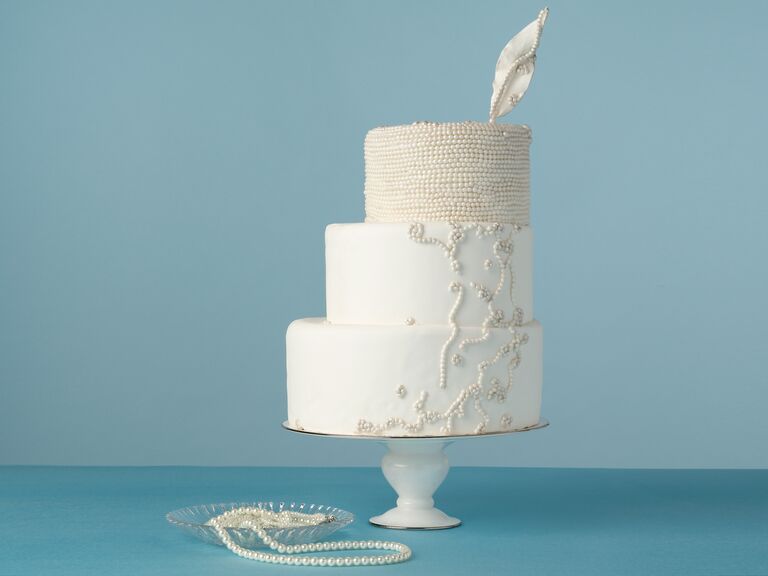 Give your cake some serious edge by shifting all of the tiers to one side to make a staircase design. This idea works with round or square tiers and is perfect for a funky loft, restaurant or even a more elegant ballroom--its all about the details.
Decorating tips for the taking:
This cake design lends itself to any style: fondant cut outs, sugar flowers and hand painted details are all fair game. Let the add-ons mimic your wedding style, like this art deco inspired cake. The all white palette and the addition of pearls give this cake a luxe look.