60th Anniversary Gifts Your Wife, Husband or Favorite Couple Will Love
Here are 40 gift ideas worthy of a diamond anniversary celebration.
by The Knot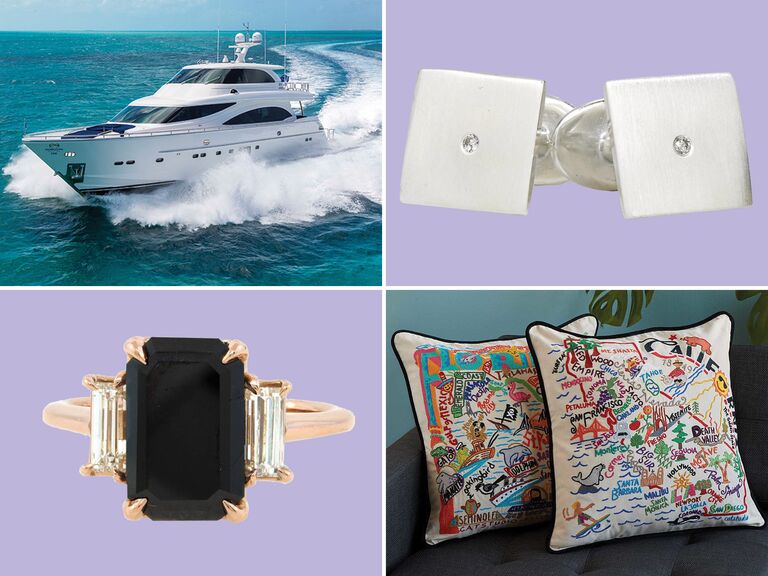 Your 60-year anniversary is a huge milestone to celebrate. Sixty years of marriage means six decades of love, laughter and incredible memories. By now, you're a marriage pro, and you've been through all of life's ups and downs with your spouse at your side. To show your husband or wife (or the happy couple) how much you cherish each and every year you've spent together, it's time to bring out the big guns: diamonds.

What Is the 60 Year Anniversary Gift?
To celebrate the brilliant, durable and infallible bond between you and your spouse, the 60-year anniversary gift is white diamonds. Never fading and ever stunning, a diamond is one of the strongest materials on earth, making it the perfect gemstone to represent your long lasting love.
In this article:
60 Year Anniversary Gift Ideas for Her

If your wife has enough diamond jewelry from your previous anniversary gifts (diamonds are also the modern gift for both 10th and 30th anniversaries—not to mention a foolproof gift option in general), give her something else from the heart.