60th Wedding Anniversary Gifts for Your Parents, Friends or Other Half
Here are 35 unique gift ideas worthy of the diamond anniversary.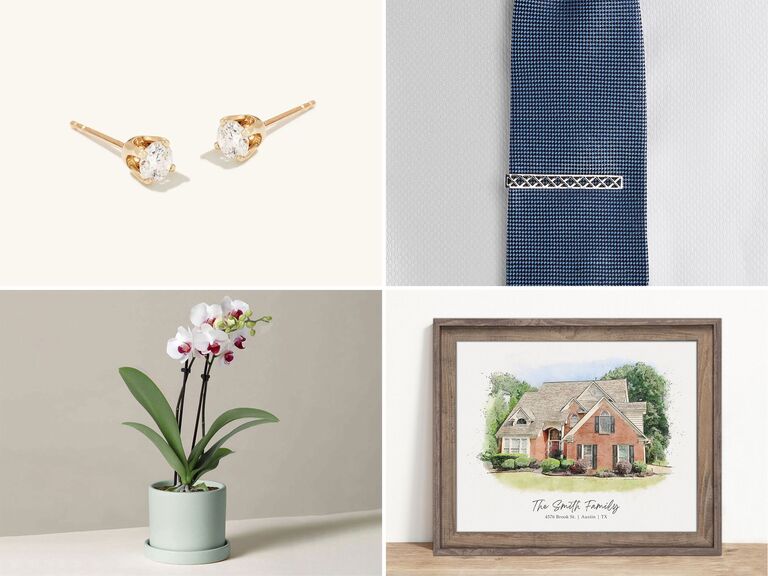 We have included third party products to help you navigate and enjoy life's biggest moments. Purchases made through links on this page may earn us a commission.
Six decades of marriage is a huge milestone to hit—and what better way to celebrate than by giving an amazing 60th anniversary gift to your partner, parents or friends? To show how much you cherish every year spent together, it's time to pull out all the stops—with diamonds! Read on to learn about the 60-year anniversary's traditional material, then shop some of our favorite diamond anniversary gifts—as well as plenty of other nontraditional (but equally special!) ideas.
In this article:
What Is the 60th Anniversary Gift?
Traditional and Modern 60th Anniversary Gift
You may have always wondered which anniversary is the diamond wedding anniversary and, well, you're officially here! The 60th anniversary is known as the diamond jubilee and boy does a marriage that has lasted six decades deserve to be commemorated by such a special gemstone. Never fading and ever-stunning, diamonds are one of the strongest materials on earth, making them the perfect stone to represent long-lasting love. In addition to their durability, diamonds also symbolize light and faithfulness—a fitting tribute to a rock-solid relationship.
Other 60th Wedding Anniversary Symbols
In addition to being the traditional and modern material, diamonds are also the 60th anniversary gemstone. The official color of the 60-year wedding anniversary is (obviously) diamond white, a milky, opalescent hue. Meanwhile, orchids are the 60th anniversary flower (and yes, some have white petals) and stand for strength, beauty and love.
Ready to start shopping? Browse our favorite 60th anniversary gifts for the special someone in your life below.
Diamond Anniversary Gifts
Diamonds are forever, just like the love that a longtime couple shares. Whether you're buying a diamond anniversary gift for your parents, friends or other half, we've found the celebratory pieces worth investing in.
Curved Diamond Ring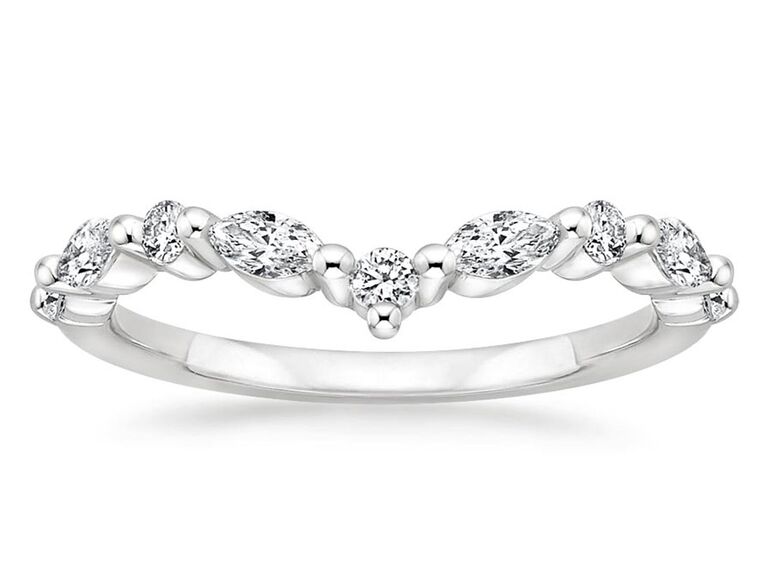 Is there a better time to gift your spouse an anniversary ring than on the diamond jubilee? This white gold band is beautifully adorned with round and marquise diamonds and boasts a subtle chevron shape that will easily stack with their existing bling.
Black Diamond Bracelet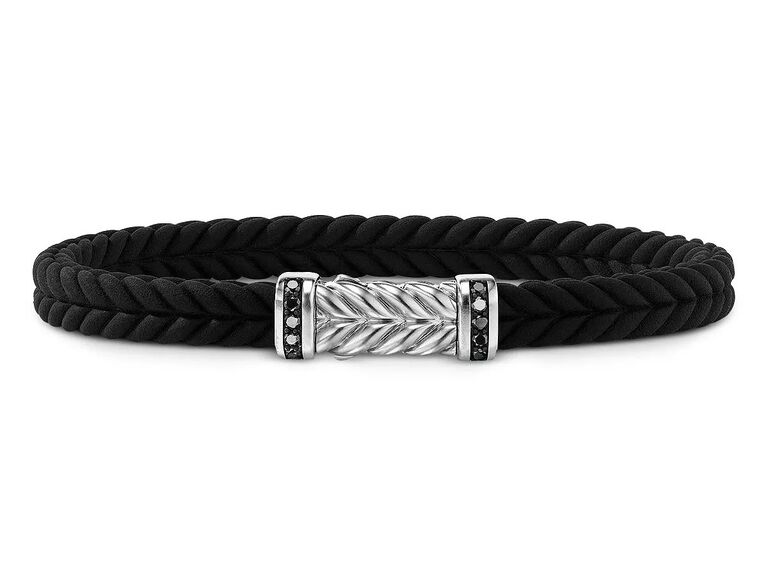 If traditional diamonds are a little too lustrous for your partner's taste, black diamonds can fit the 60th wedding anniversary theme as well. This edgy bracelet is crafted from braided black rubber and features a sterling silver bead outfitted with pavé black diamonds. It's a sleek accessory for the spouse who doesn't like flashy jewelry.
Diamond Old Fashioned Glasses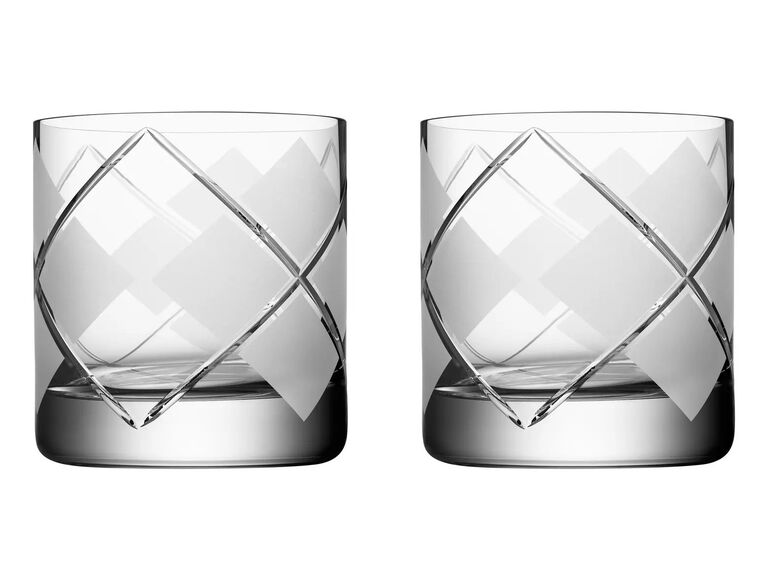 Pour one out for long-term partnership! This set of old fashioned glasses nods to the milestone's diamond theme with a unique plaid design made of cut and frosted glass. If your spouse or favorite couple have been growing their bar cart for decades, they'll love adding these elegant glasses to their collection.
Plush Blanket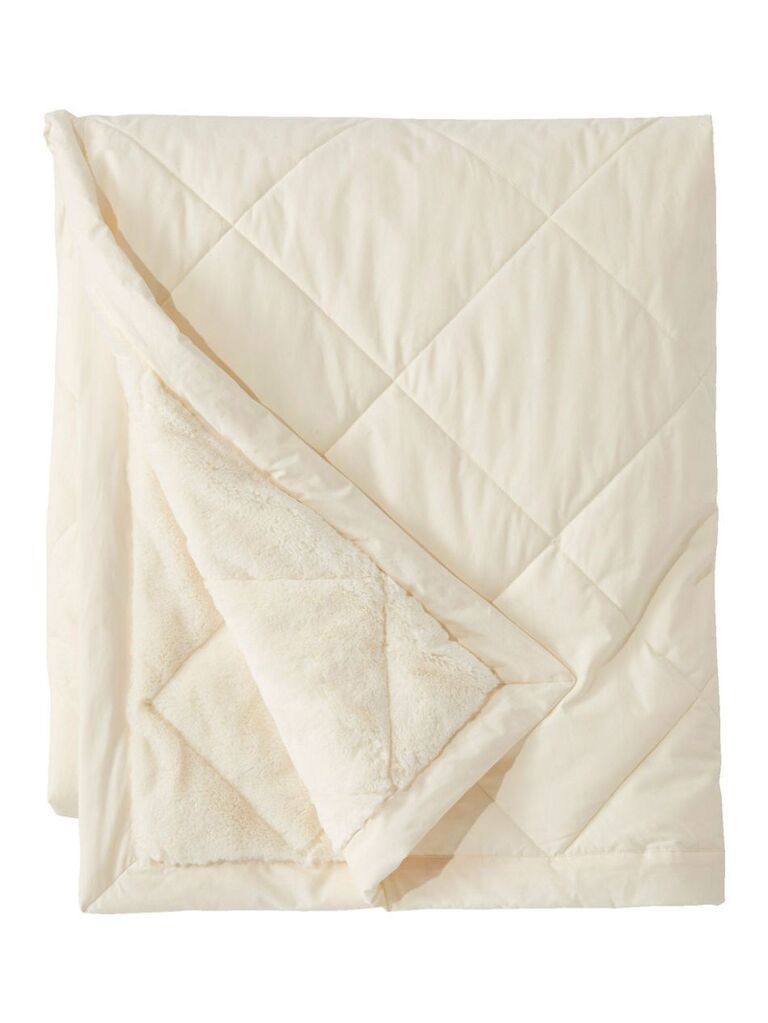 A diamond wedding anniversary gift that's on-theme and is something they'll use every day? Yep, this down blanket is an excellent idea. It's soft cotton fabric on one side and plush fleece on the other, with diamond quilting that keeps the down-alternative fill in place. Basically, it's the perfect excuse to snuggle.
Plaid Dress Socks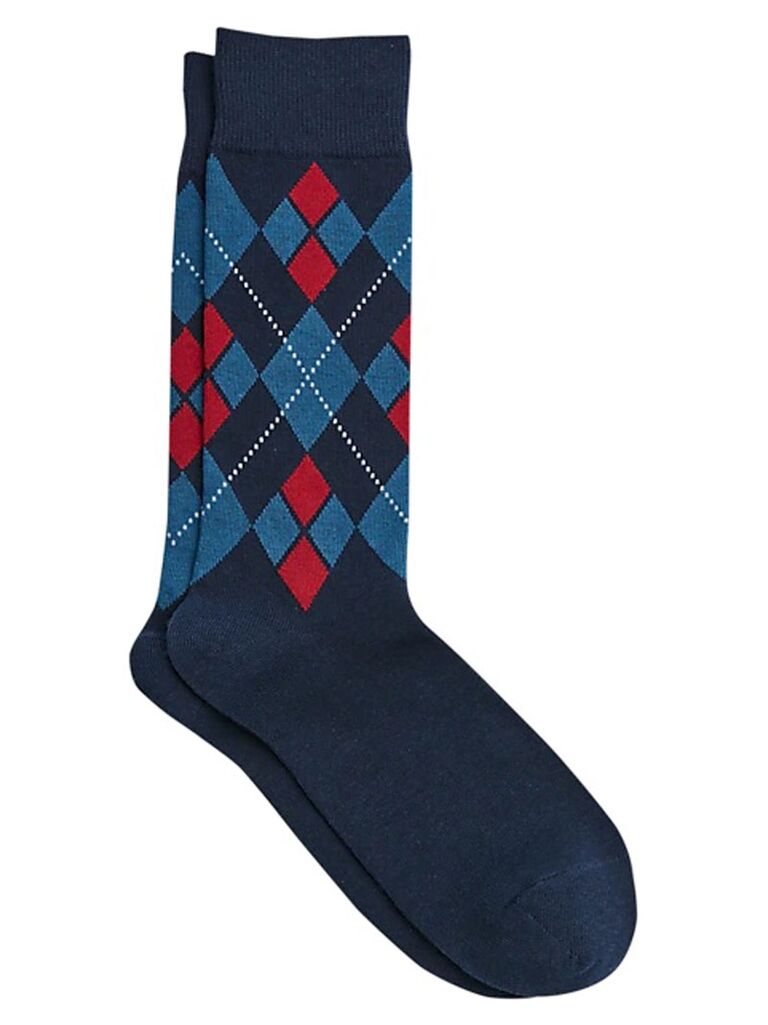 Keep the cold feet at bay (yes, even after 60 years of marriage) with a pair of plaid dress socks. These are made from a soft cotton blend that will keep your spouse's toes warm (and stylish!).
Checkered Silk Ribbon Scarf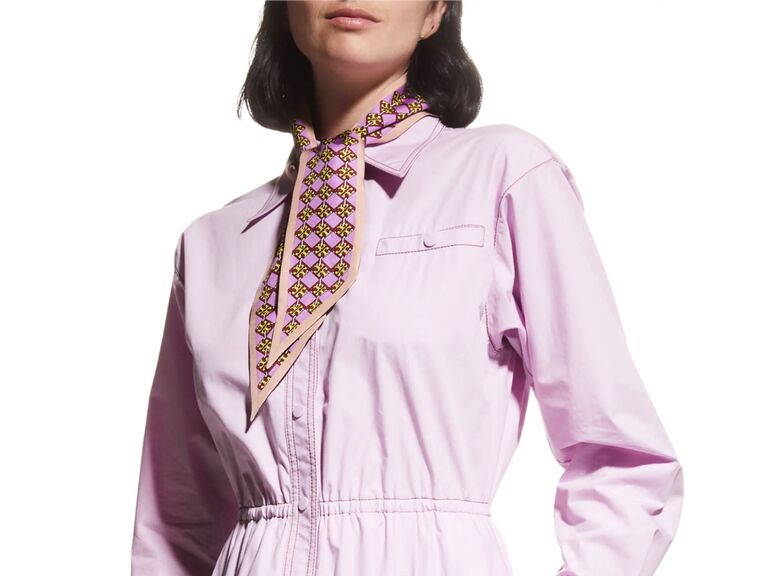 Is your partner a fashion icon? Then they'll love this lilac-colored silk ribbon scarf featuring a diamond-like checkered pattern. Their Sunday brunch outfit just got a whole lot cuter, and they'll have you to thank.
Diamond Studs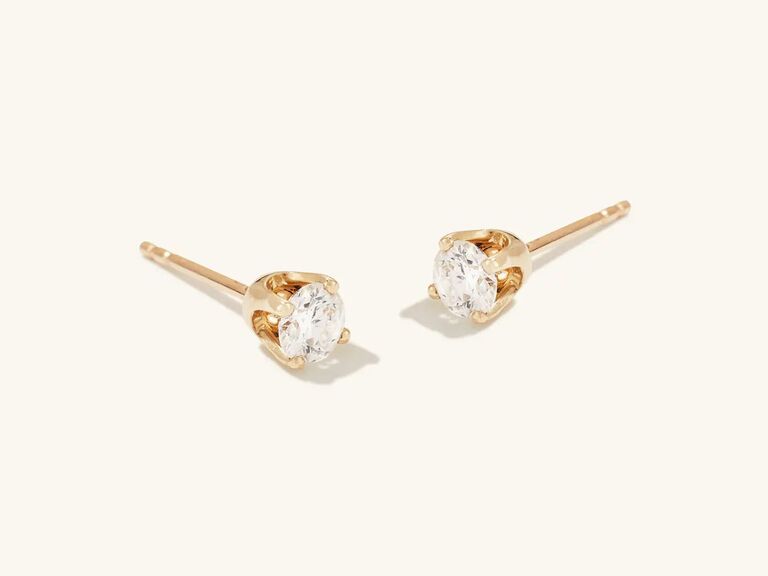 Diamond stud earrings are as timeless as your love story. These made-to-order 14K gold diamonds are ethically-sourced and just the right size (0.5 ct each) for the perfect everyday accessory. Stick them into a monogrammed jewelry box for a truly wow-worthy presentation.
Black Diamond Titanium Band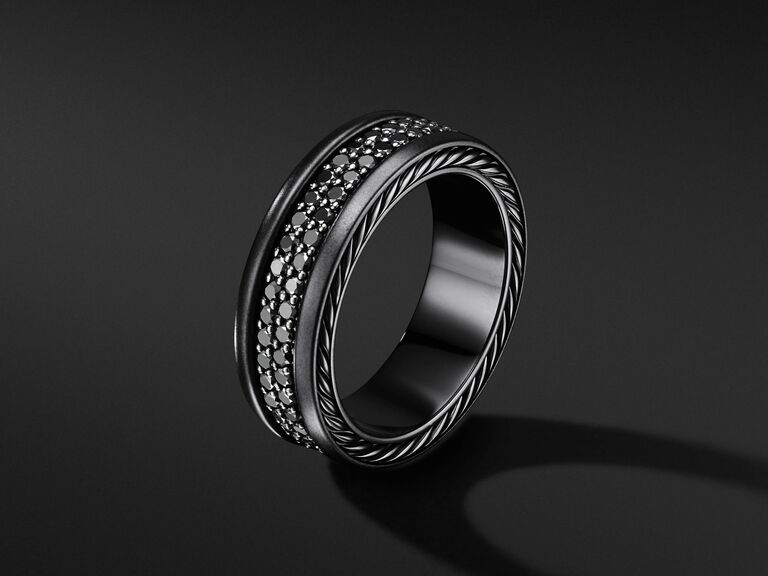 It's been 60 years since you exchanged vows (and rings!), so why not celebrate this milestone with a brand new wedding band? This contemporary design features two rows of black diamonds set in titanium and black rhodium. The striking twisted rope detail along the edge results in a style that's truly one-of-kind—just like your spouse.
Silver Diamond Rug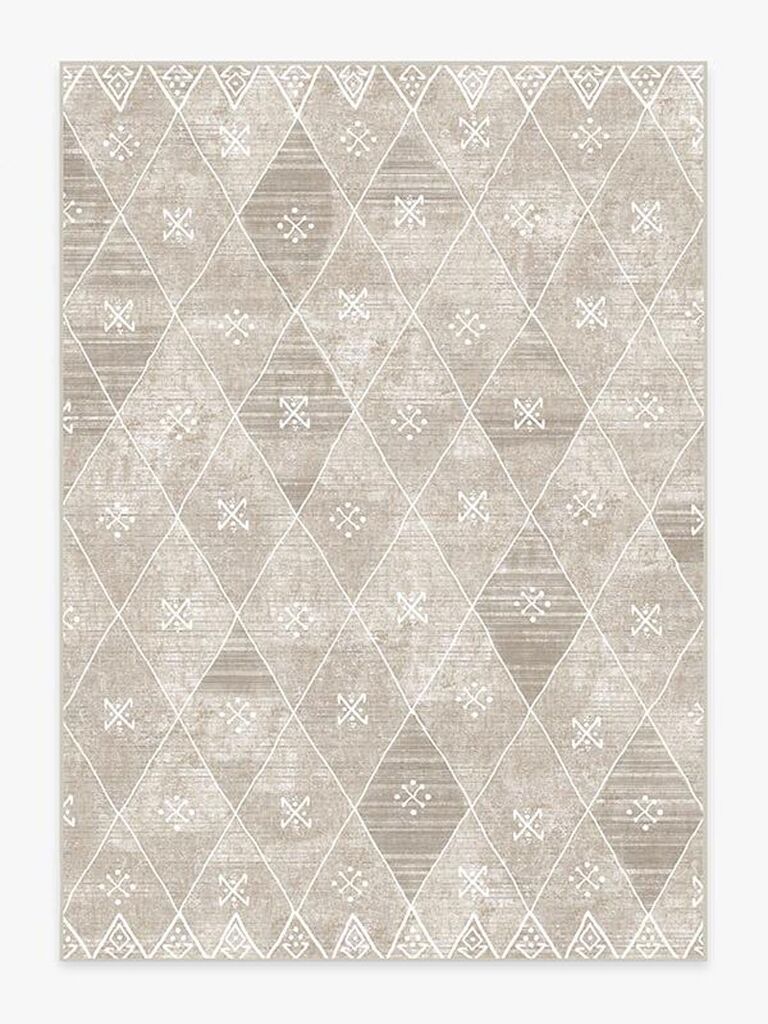 If your parents recently downsized or retired to the beach, they might need new decor to really make the place feel like home. Our advice? Snag them a beautiful area rug, which can help tie any room together. This mushroom-colored design features graphic diamond motifs for a show-stopping centerpiece in any room. Bonus: It's washable, so the grandkids are welcome to play here.
Diamond Copper Bell Chime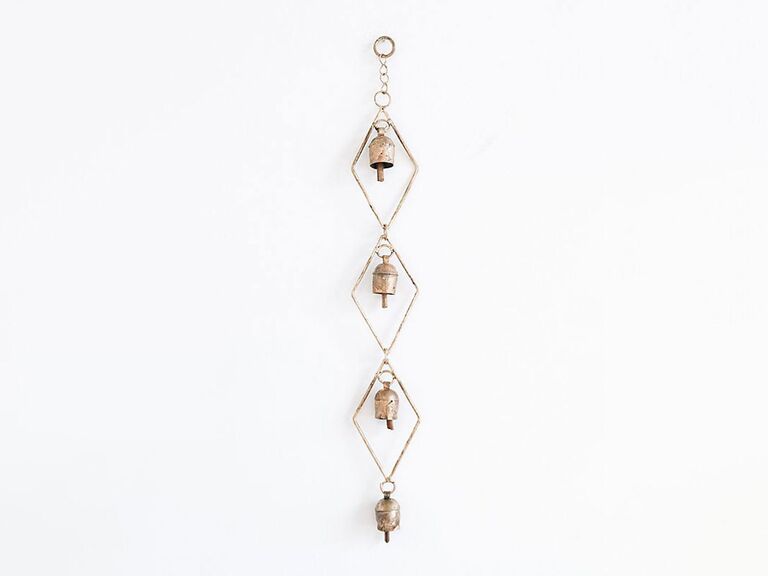 We hear wedding bells—or, well, vow renewal bells! This rustic diamond copper bell chime will add a touch of whimsy to their home. They can hang it outdoors to hear the gentle jingle or indoors for a chic addition to their decor.
Tennis Bracelet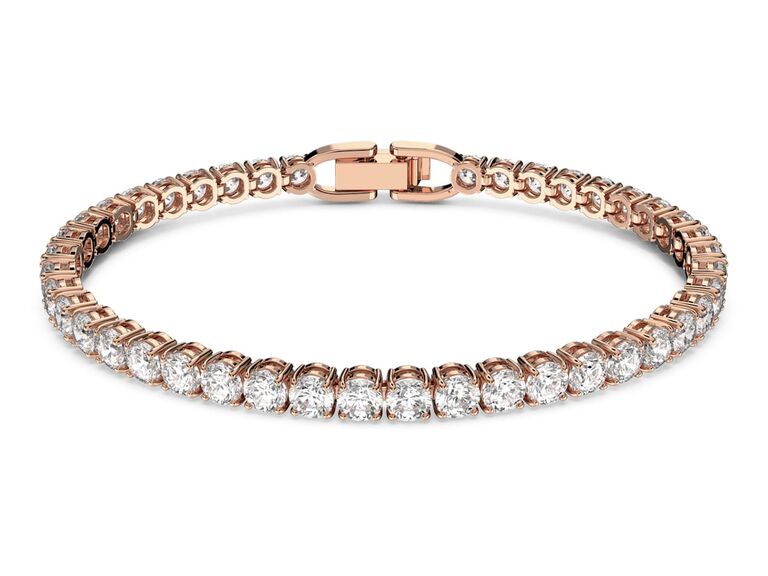 If diamond jewelry is a bit out of your price range—but you still want to get your partner something sparkly—consider this tennis bracelet from Swarovski. It looks just like the real thing but will cost you a fraction of the price. We love the rose gold-plate rhodium setting for a colorful addition to their jewelry box.
Blue Dial Diamond Watch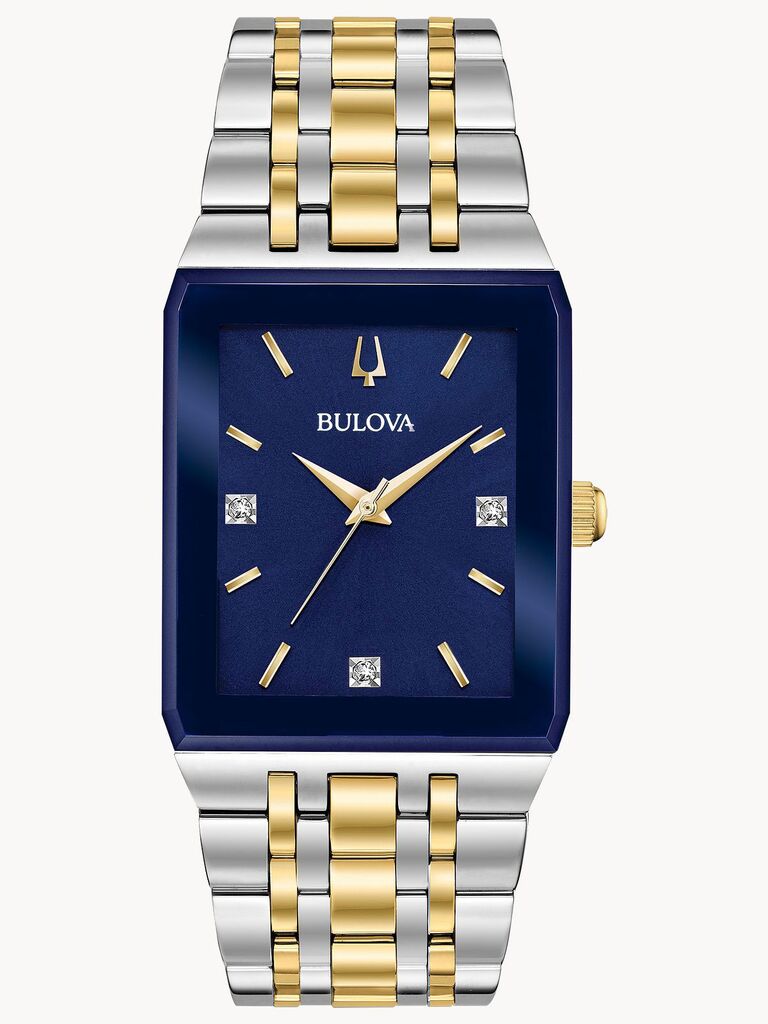 Oh, how time flies when you're whiling away the years with the love of your life! Celebrate your lasting love with this special watch. It has a slew of standout details—like a stainless steel case, gold detailing and a regal blue face—that make it heirloom worthy. The best part? Three of the hour markers are studded with diamonds for a subtle nod to the 60-year anniversary theme.
Geometric Wall Planter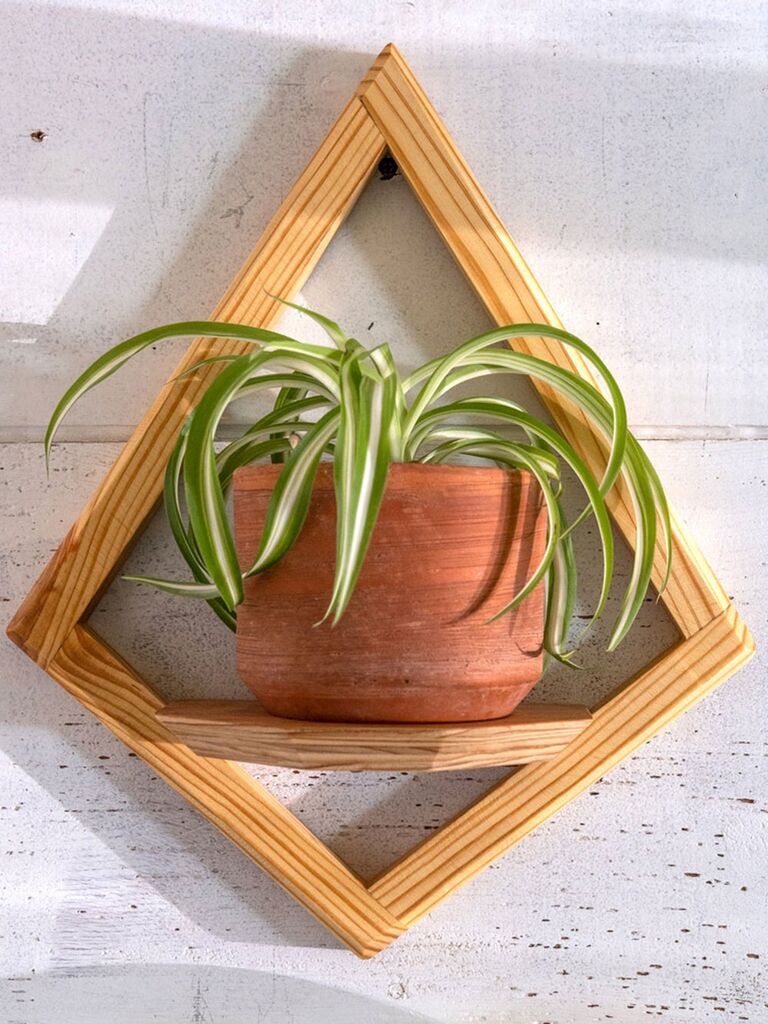 A geometric plant holder is such a unique 60th anniversary present. This wooden diamond wall-mounted design doesn't just have to hold plants if your recipient doesn't have a green thumb; the shelf can be used to display pictures, small sculptures or fake blooms. Gift more than one for a creative way to fill a blank wall.
Elizabeth Taylor White Diamonds Perfume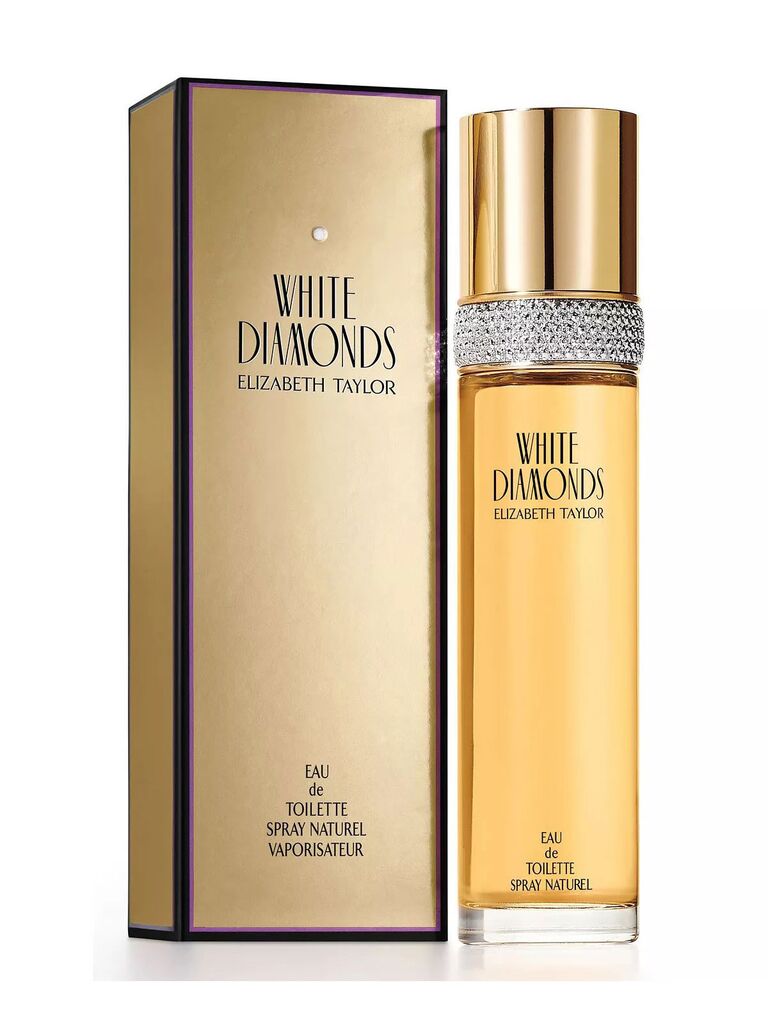 Feel free to think really outside the box when it comes to 60-year anniversary gifts. Elizabeth Taylor's White Diamonds perfume is a soft blend of floral scents, including narcisse, gardenia and lilies, and is sure to become your spouse's new signature fragrance. The bottle is even fashioned with faux diamond details for extra shine.
Solitaire Pendant Necklace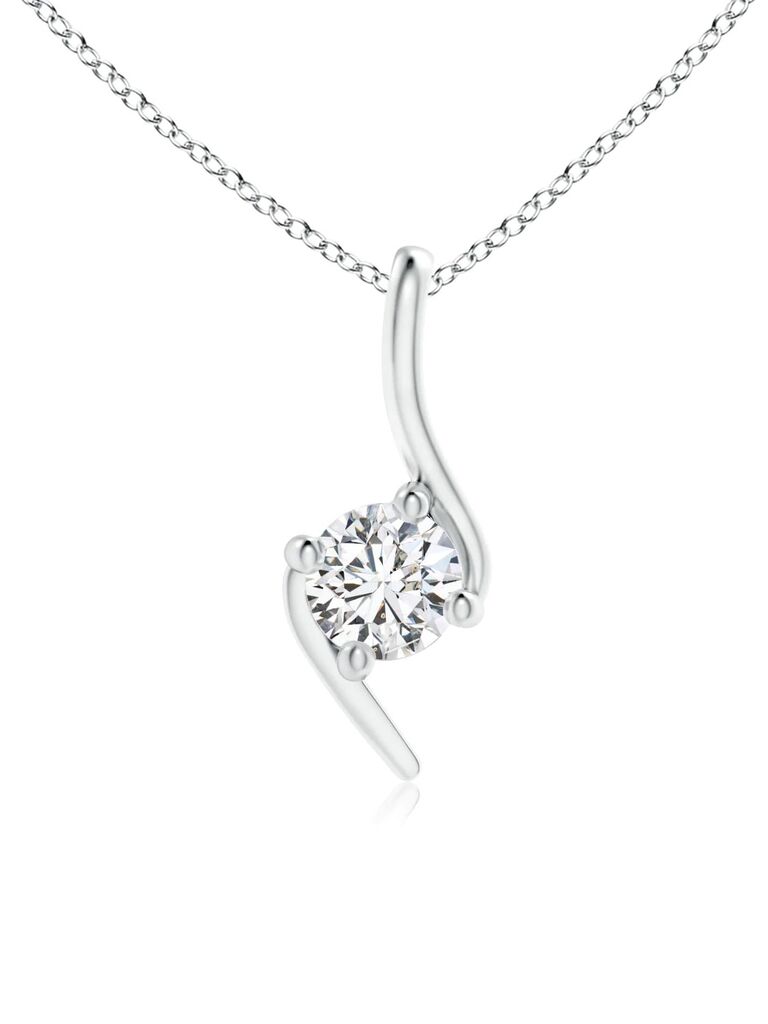 Your spouse will be in awe of this expertly crafted 14K white gold diamond necklace. The solitaire pendant has a bypass prong setting for a striking twist on a traditional accessory, making it the perfect addition to their 60th anniversary party outfit.
Laser Cut Tie Bar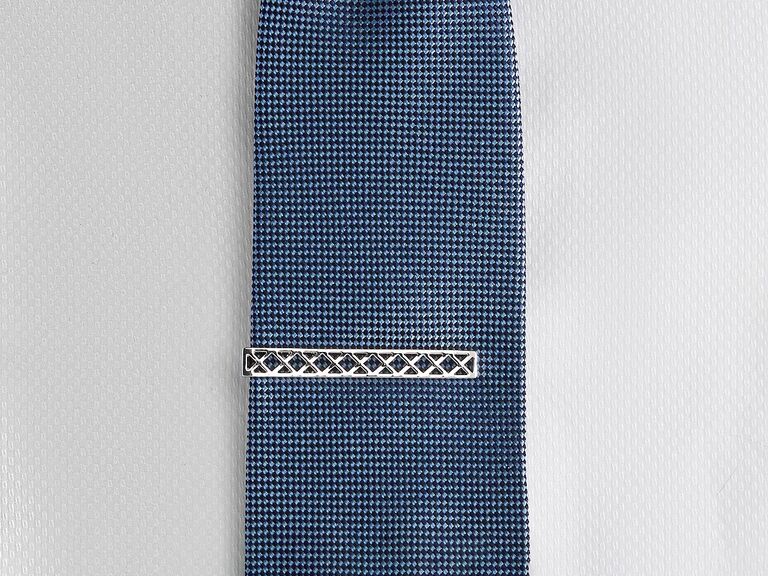 If their formal outfit isn't complete without cuff links, collar stays and a tie bar, gift one of the three for a diamond anniversary gift they'll definitely wear. We love this laser-cut brass tie bar, which boasts diamond-shaped cut-outs along the front for a subtle nod to the milestone's traditional gifting material. Pro tip: Pair it with a brand new solid-colored tie so the pattern really stands out.
Diamond Ice Mold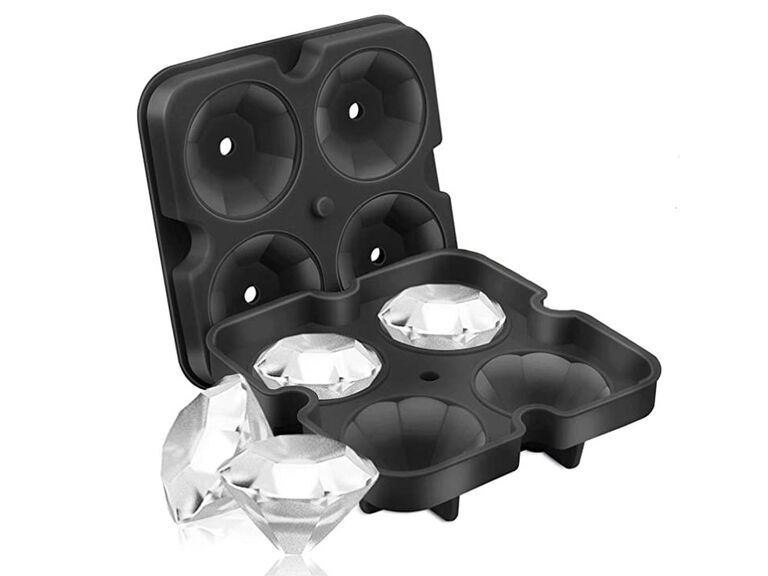 If there's one thing you know about your parents, it's that they enjoy their liquor on the rocks. Take that to the literal sense with this quirky-cool diamond ice cube mold. It's a fun way to refresh their nightcap and will be an especially thoughtful touch at their anniversary party.
Diamond Stitched Pillow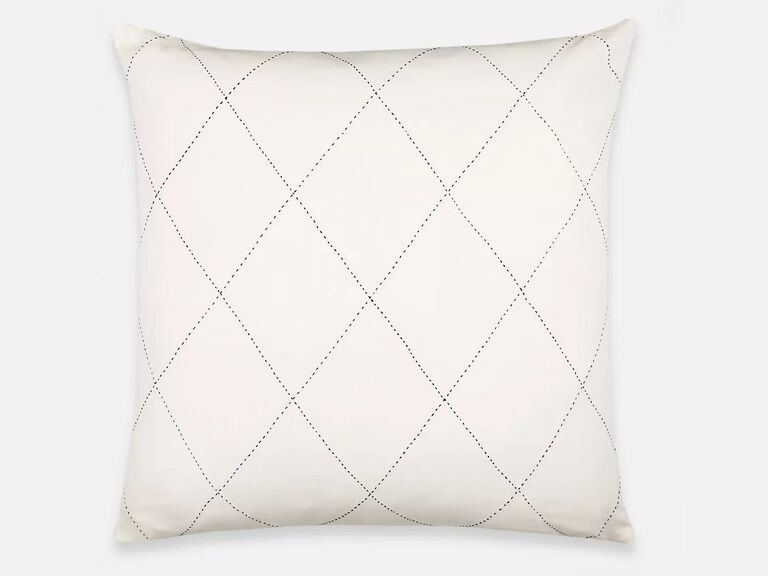 We believe pillows make everything more comfortable—especially when they're crafted from super soft organic cotton. This ivory toss will take pride of place on their sofa or bed, while the diamond stitching is a quiet homage to the 60th wedding anniversary symbol.
Enchanted Diamond Rose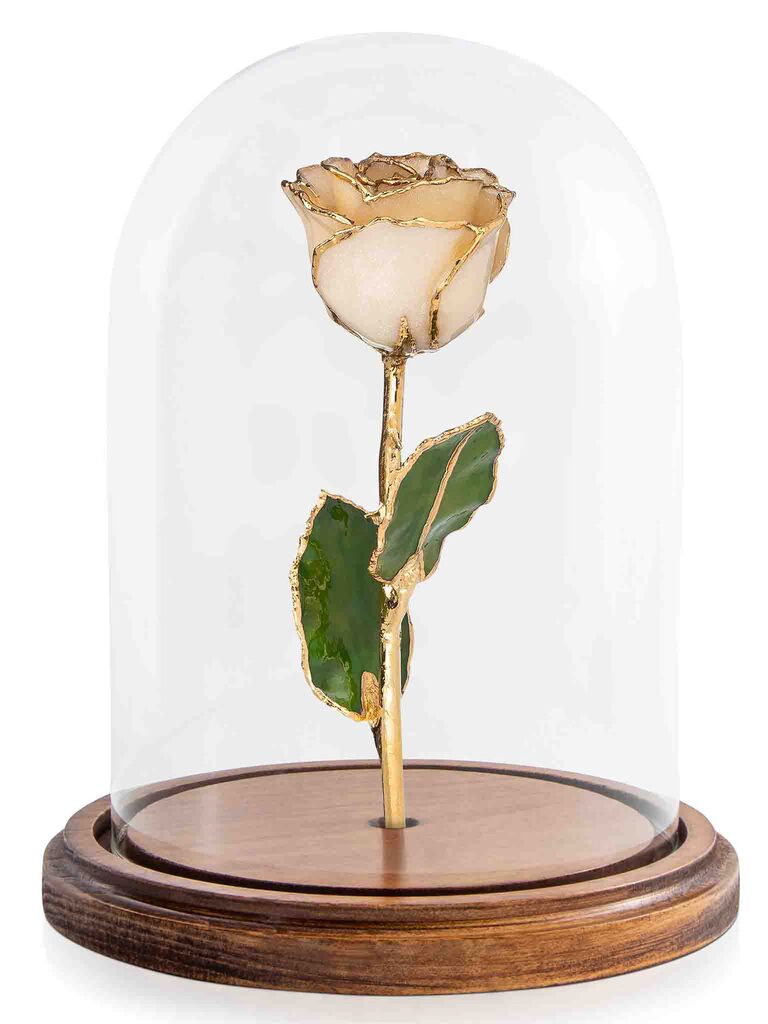 After 60 years of wedded bliss, life probably feels even better than a fairytale. Gift your spouse (or the happy couple) this beautiful preserved rose to commemorate their love. It's a real white rose encased in a sparkly, high-gloss lacquer reminiscent of the 60th anniversary's color, diamond white. It's mounted to a wood vase (which can be custom engraved) with a glass dome inspired by Beauty and the Beast.
Meaningful Star Map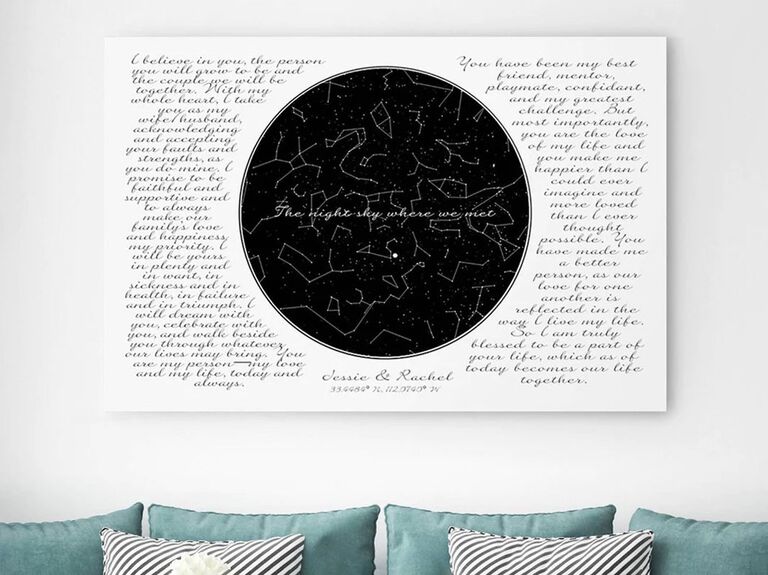 Rihanna said it best: Stars are like diamonds in the sky. If you're willing to stretch the theme a little, this custom map of the night sky is a great 60th anniversary gift for your parents. Each canvas displays a map of the stars from a meaningful date and location of your choosing (we suggest the couple's wedding day) and can be further personalized with their vows, the lyrics to their first dance song or a heartfelt message. It'll have them instantly reminiscing about their wedding night all those years ago.
Alternative 60-Year Anniversary Gifts
While diamonds give you a helpful jumping-off point for 60th wedding anniversary gift ideas, they aren't the be-all and end-all suggestion. There are plenty of other equally thoughtful and unique gifts to give your loved ones as they celebrate 60 years of wedded bliss.
Wedding Waltz Personalized Art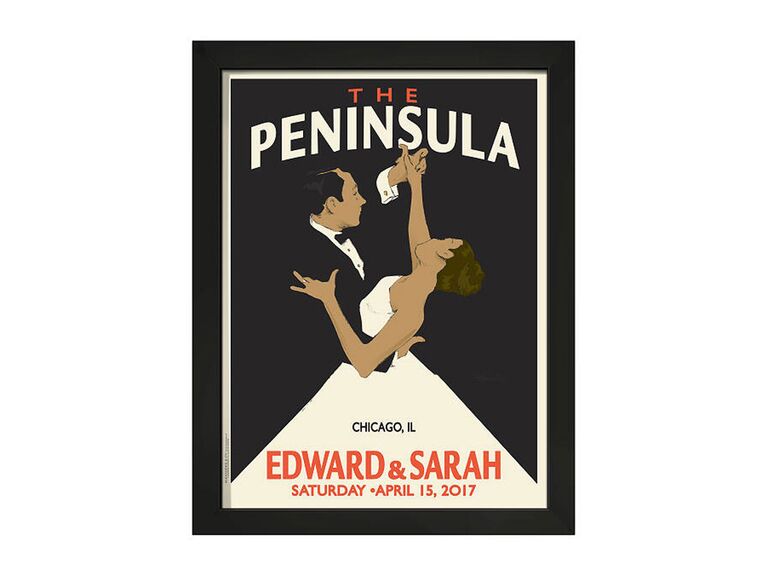 Custom artwork is always a unique gift idea, but this one is extra-special as it commemorates the couple's first dance. This framed Art Deco-inspired artwork by Chicago-based artist Alexander Doll can be personalized with the couple's wedding venue, date, city and names. You can even choose the dancing couple's hair and skin tone. For an extra sentimental touch, play their wedding song as they unwrap the gift. Who knows—they may be inspired to go for another twirl.
Custom Family Storybook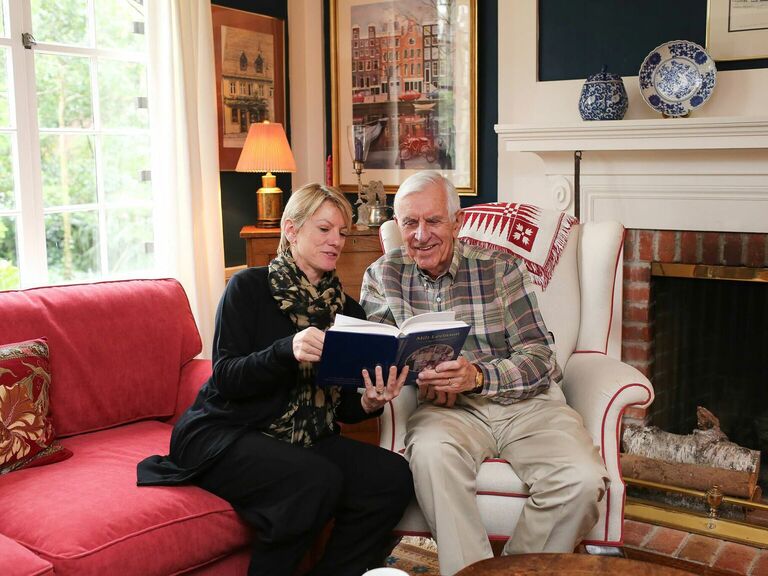 No matter how often you talk to your parents, they always have a new story or lesson to share with you. If you always thought about writing their words down to remember forever, StoryWorth can help simplify the process. Every week for a year, the company will send an email with unique questions for your parents to answer, like "What is one of your fondest childhood memories?" (You can also write your own prompts to really get to the heart of their lives and love story.) At the end of the year, all their responses will be bound into a memory book for a cherished keepsake and touching anniversary gift.
Potted Orchid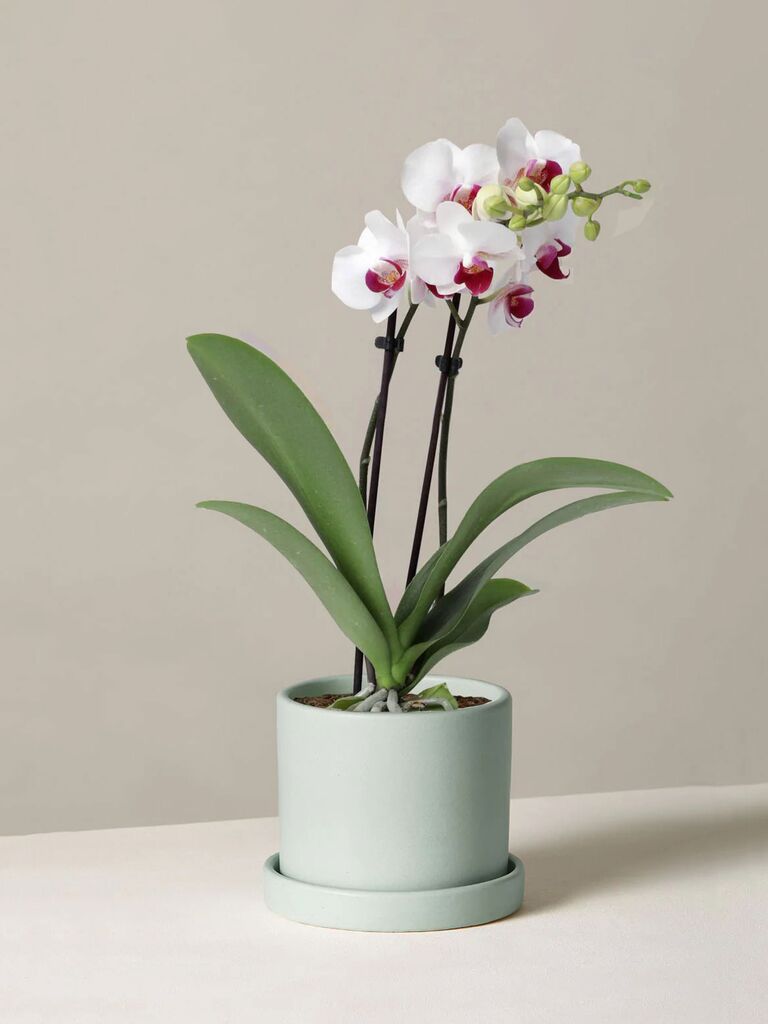 What's better than a bouquet of flowers? A bundle of blooms that'll last longer than it takes you to finish the last of your anniversary cake! Orchids are the 60th anniversary flower which symbolize love, beauty and unity and—best of all—they're surprisingly low-maintenance. With the right care (water every one to two weeks) this anniversary gift could last years.
Snack Subscription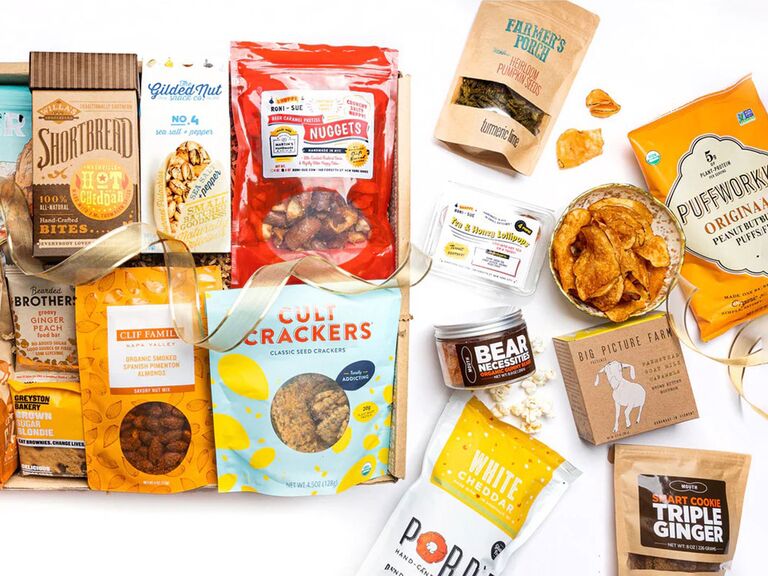 It's a classic dilemma: You visit your parents only to discover everything in their cupboard is expired and there's nothing to eat. While this gift won't remind them to throw out old food (or just tightly seal the potato chip bag) it will make sure they have a selection of fresh snacks every month. Mouth sells subscription boxes stuffed with a whole range of goodies (think: cocktails, pickles, cheese or mouth-watering snacks), so browse through all of the options and pick what best suits their taste preferences (and yours).
Plush Bathrobe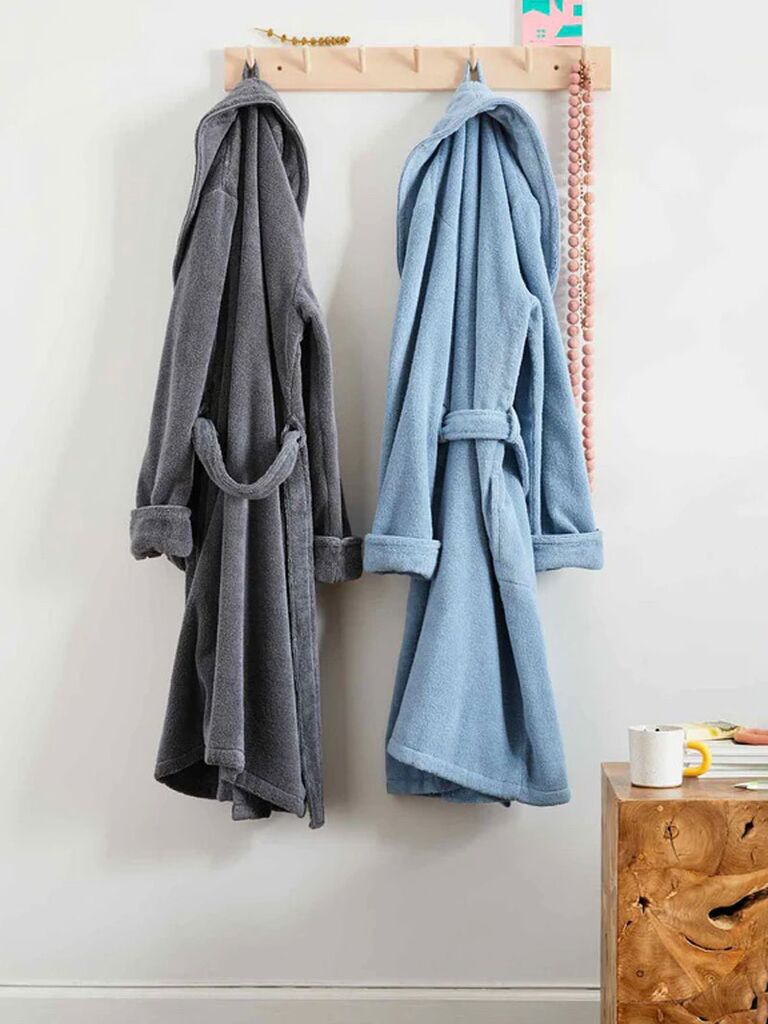 Looking for a 60th wedding anniversary gift for your husband or wife? They'll love this super-plush robe from Brooklinen. The style comes in five different colors, so you can even order one for yourself too (which we highly recommend).
Waffle Bootie Slippers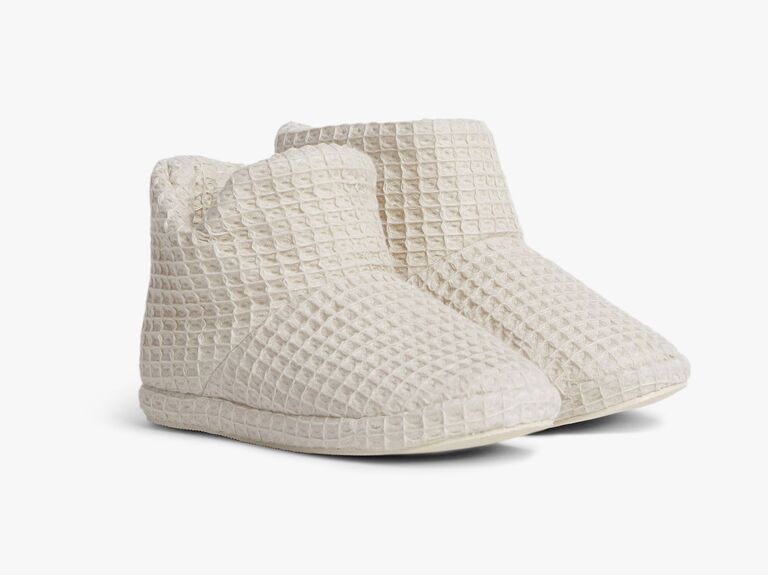 Who doesn't love a good pair of slippers? Parachute's pull-on booties are made of buttery soft Turkish cotton with a thick cushion lining and slip-resistant sole—plus they come in white, the 60-year anniversary color! Get two sets so the love birds can match.
Custom Home Portrait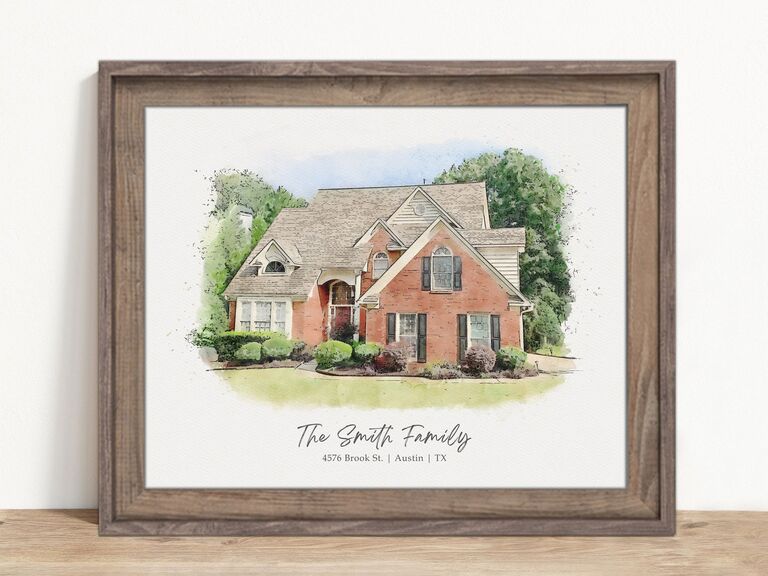 If you've lost count of how many years your parents have been in the same house, commemorate their home sweet home with a custom watercolor portrait. Original photos are digitally remastered and then printed on archival paper or stretched on a canvas. Feel free to have all the kids and grandkids who grew up in the house sign it for an extra sweet touch.
Botanical Teapot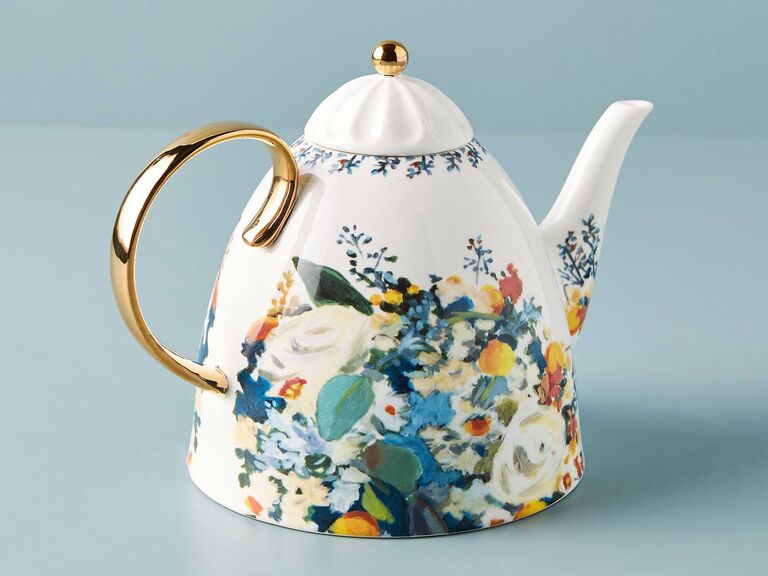 Shopping for a tea lover? This gorgeous floral teapot was not meant to be hidden in a cabinet. It'll brighten up their kitchen counter and come in handy each day for their morning cuppa. Pair it with their favorite tea for an extra-thoughtful 60-year anniversary gift.
Tea Subscription Box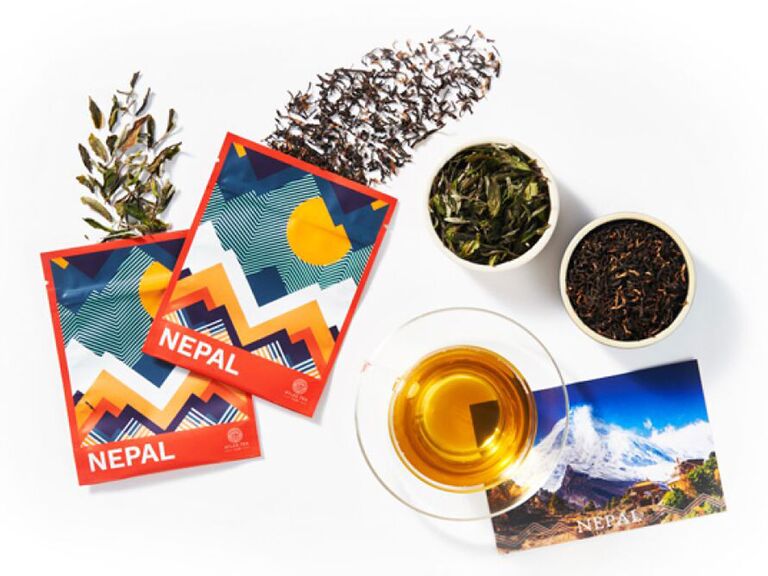 Did we say pair the teapot with their favorite tea? We meant to pair it with a tea subscription! Your spouse or parents will have a shipment of loose-leaf tea from around the world delivered to their doorstep each month with an Atlas Tea Club membership. To make this gift even better, it's delivered in sustainable packaging.
The New York Times Anniversary Book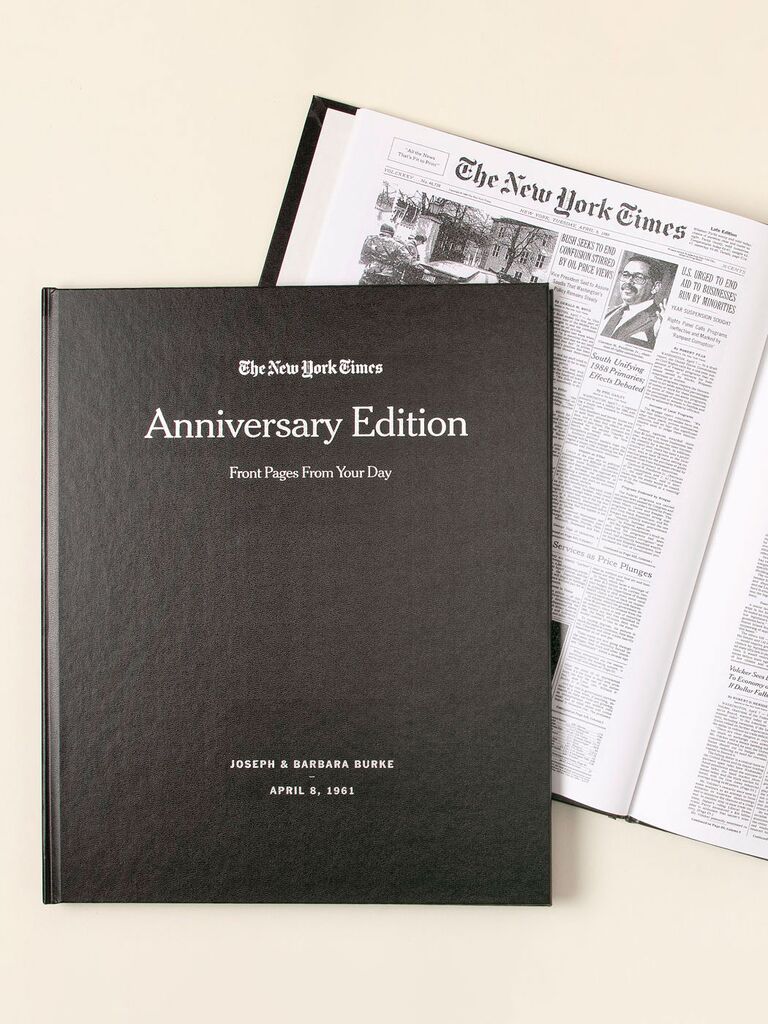 If reading the newspaper is part of your parents' daily routine, they'll love this creative 60th anniversary gift. This leather-bound book is filled with the front pages of The New York Times from their wedding date every year through their most recent anniversary for 60 pages of history for them to comb through. And they won't even need their reading glasses—for an extra charge, the book can come with a magnifying glass.
Hummingbird Feeder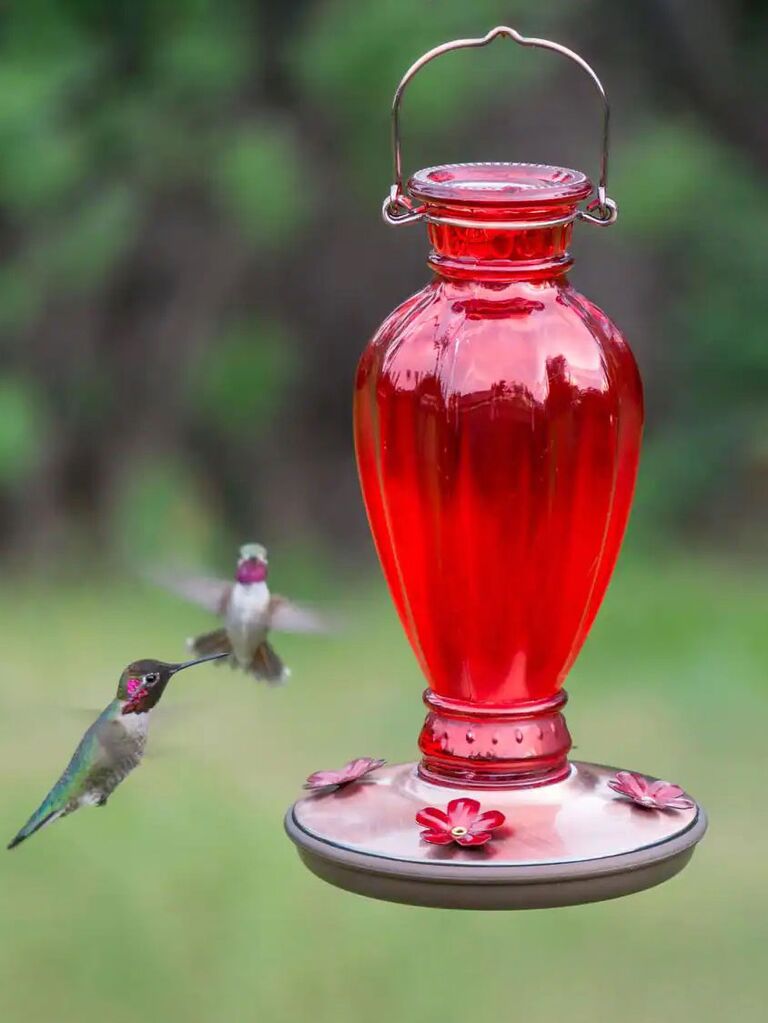 Any nature-lover will be excited to hang this vibrant red hummingbird feeder in their yard. The red glass vase flows to four flower-shaped feeding ports for a vintage-inspired design that is also best for hummingbirds. Make sure to pair this gift with nectar so they can enjoy it right away.
Personalized Scrabble Board
Are your parents (or grandparents) word wizards? Do they always have a nearly finished Scrabble game on the table when you come over? Then we're going to guess that they'll love this 60th anniversary gift—but fair warning, they may ask to play even more now. This wooden scrabble board (with tile bumpers so pieces aren't sliding) is personalized with their name on a silver plaque. If your family is the competitive type, pair this gift with the official Scrabble dictionary to ensure fair play.
Smart Wallet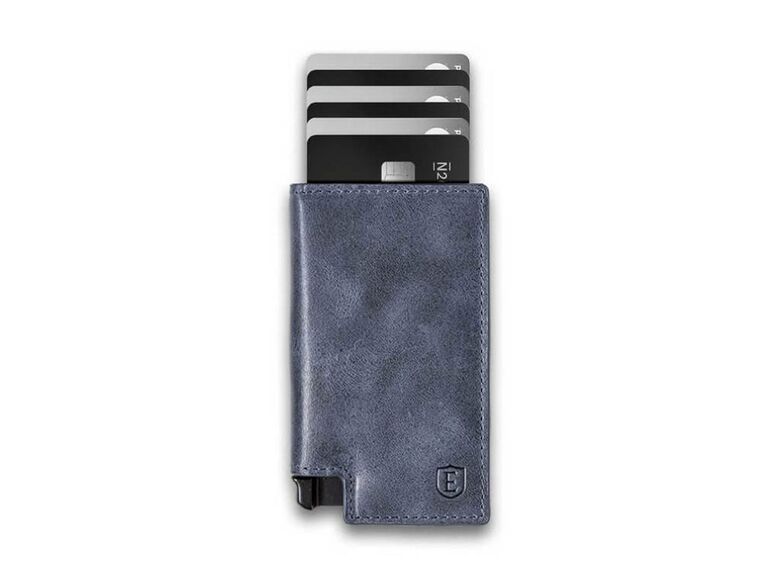 Some of the best 60th wedding anniversary gifts are the most practical. Your partner will get so much use out of this snazzy leather wallet with an ejectable cardholder. Their cards will be in their hands with one simple click. (Psst, that means it'll be easy on those with arthritic fingers.)
Cashmere Scarf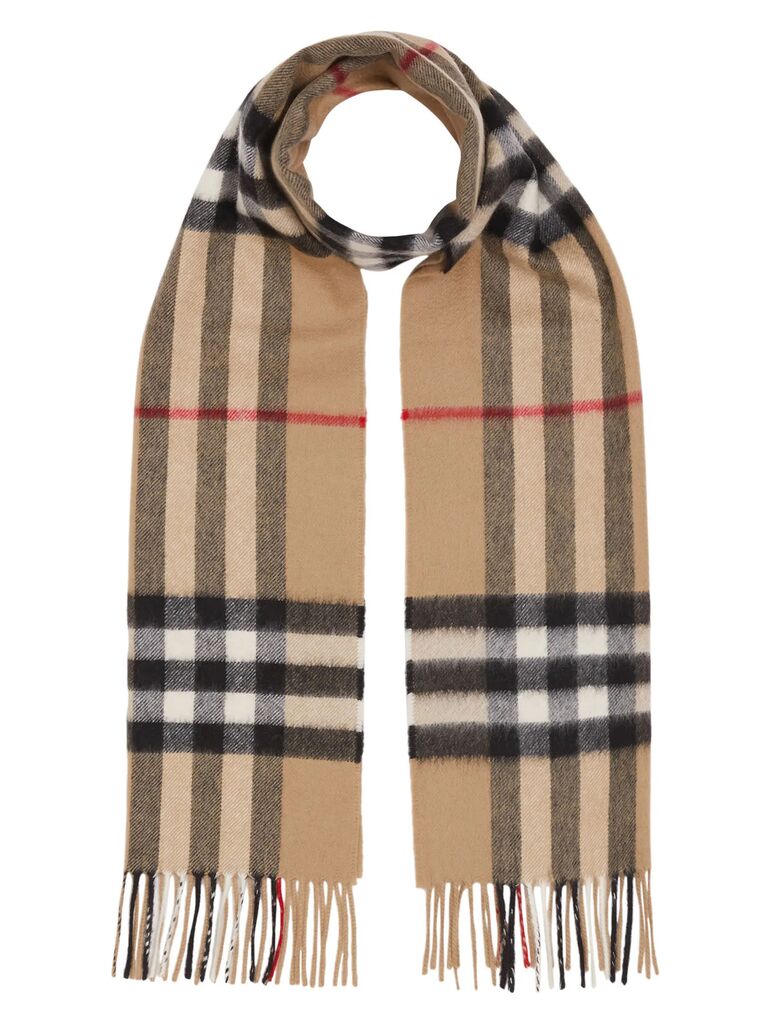 Your diamond anniversary is all about embracing luxury—after 60 years together, you deserve it! And in our opinion, nothing says "luxury" like cashmere, which this iconic plaid scarf from Burberry is made of. The best part? This chic and timeless 60-year wedding anniversary gift will go with almost anything.
Personalized Family Tree Wire Sculpture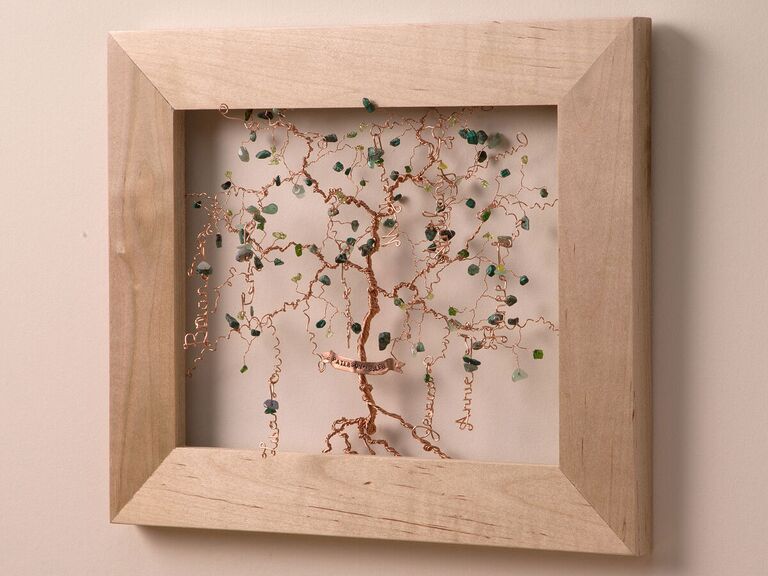 Honor the family your parents built over the last six decades with this personalized wall sculpture. Twisted copper wire forms the body and branches of this tree, while green beads serve as the leaves. Each family member's name is then molded out of wire and hung from the branches with everyone's surname wrapped around the trunk. It's a gorgeous and meaningful 60th anniversary gift for parents who consider their family their world.