19 Bronze Anniversary Gifts With Special Significance
Bronze doesn't mean third place with these winning gifts.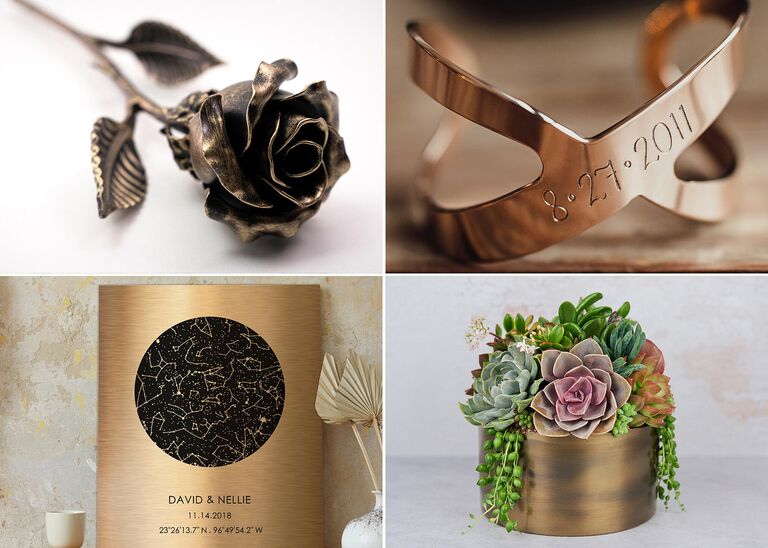 Photos, clockwise: GrimmStor, IFonlyPretty, HappyPLNT, WordAndPictureArt
We have included third party products to help you navigate and enjoy life's biggest moments. Purchases made through links on this page may earn us a commission.
So you're coming up on another marriage milestone and you're looking for a gift with special meaning. Particularly one that correlates with how many years you've been deep into marital bliss. If you and your spouse are shopping for eight-year anniversary gifts or 19th anniversary gifts, bronze anniversary gifts are a meaningful and thoughtful option, given the material's correlation to those two anniversary years in particular. Since "bronze" as a category can still feel pretty broad, we've rounded up the best bronze anniversary gifts for the inspiration you need. Do some scrolling, then some shopping for your sweetheart. Oh, and happy anniversary to you two lovebirds, too!
In this article:
Bronze Anniversary Gift Meaning
Bronze is a durable metal made of copper and tin. It's a popular material choice for anniversary gifts, since its construction gives a nod to two becoming one, which occurs in a marriage, of course. Read more about the symbolism of a bronze wedding anniversary gift below.
What does a bronze anniversary gift symbolize?
Bronze is a symbol of strength and the notion of two becoming one, which means a bronze anniversary gift can be a way to bring strength and harmony to a relationship. Whether you choose a sculpture, something for the home or even a piece of jewelry like a bracelet or a hairclip, a bronze anniversary gift is a great way to honor the strong bond shared between partners.
Which anniversary is associated with bronze gifts?
Bronze is actually the traditional anniversary gift for two different anniversaries: the eighth and the 19th. Bronze, along with pottery, is the traditional anniversary gift option for 8 years of marriage, but it's both the traditional and modern pick for the 19th anniversary.
The Best Bronze Anniversary Gifts
Every anniversary has a few symbols and materials to guide your gifting (there are even designated anniversary flowers), but if your heart is set on bronze for its pretty hue and sentimental meaning, then browse our picks for bronze anniversary gift ideas below.
1. Bronze-Colored Modernist Mirror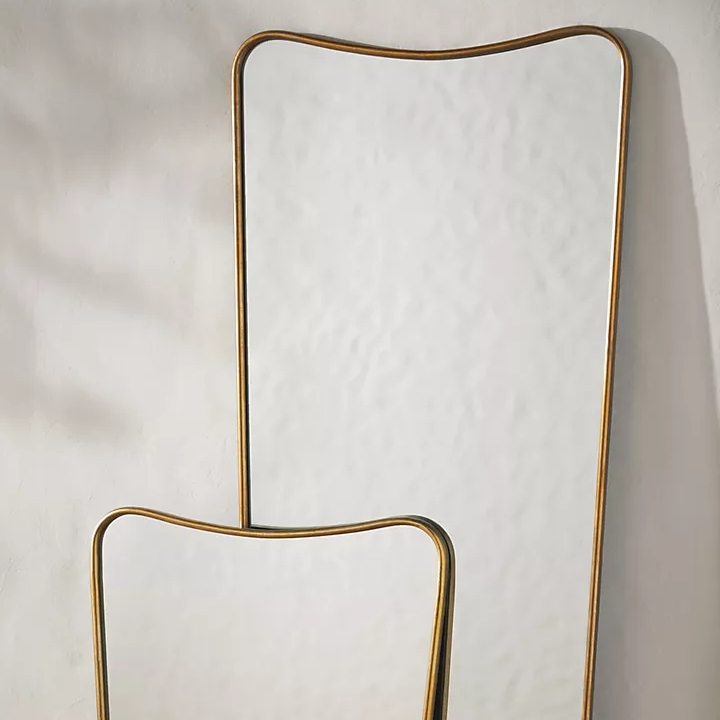 This beautiful mirror makes a unique bronze anniversary gift if your spouse loves home decor. Two sizes, one to hang on a wall and the other to prop up for dressing, allow you to choose the one that's best for your space. And the bronze-colored frame on this abstract-style mirror is a great nod to this special anniversary.
2. Bronze-Toned Handcrafted Rose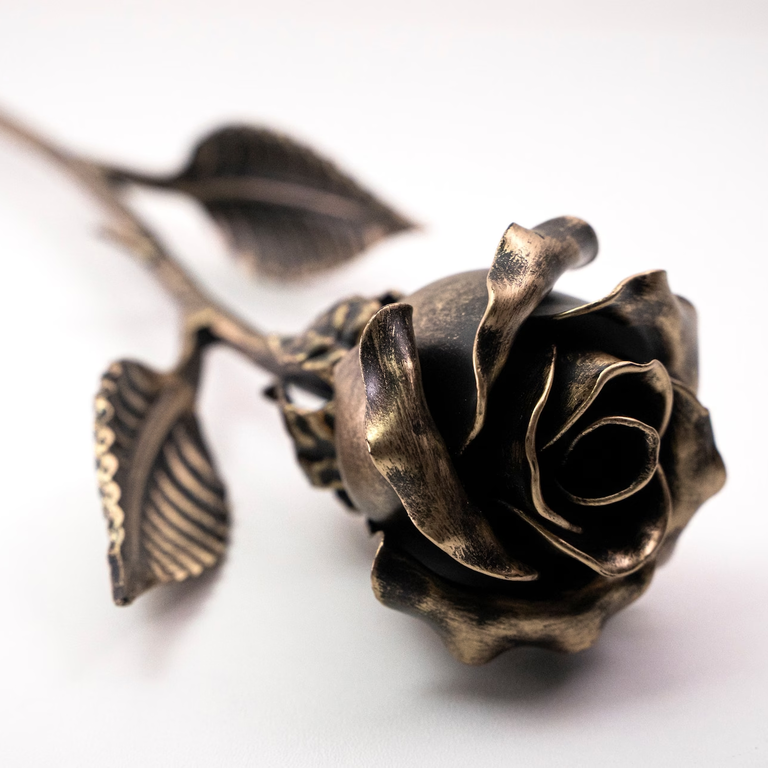 Forged in iron and cloaked in a copper patina, this handcrafted rose is the perfect everlasting bloom to gift on an anniversary. Each one is unique, since they're made individually. It'll look just as pretty displayed on a shelf or standing up in a vase.
3. Bronze-Finish Ring Infinity Necklace
Two interlocking bronze rings are the centerpiece of this sweet necklace. They symbolize the melding of two lives in a marriage. We love the rustic hammered-bronze finish.
4. Bronze Candlesticks
Elevate your dinner table when you gift your partner this beautiful set of four bronze candlesticks from Pottery Barn. Four different heights create a layered aesthetic that can work with any dining room decor. Bonus points if you pair them with a pack of taper candles to light for a romantic anniversary dinner you cook yourself.
5. Bronze-Hued Night Sky Map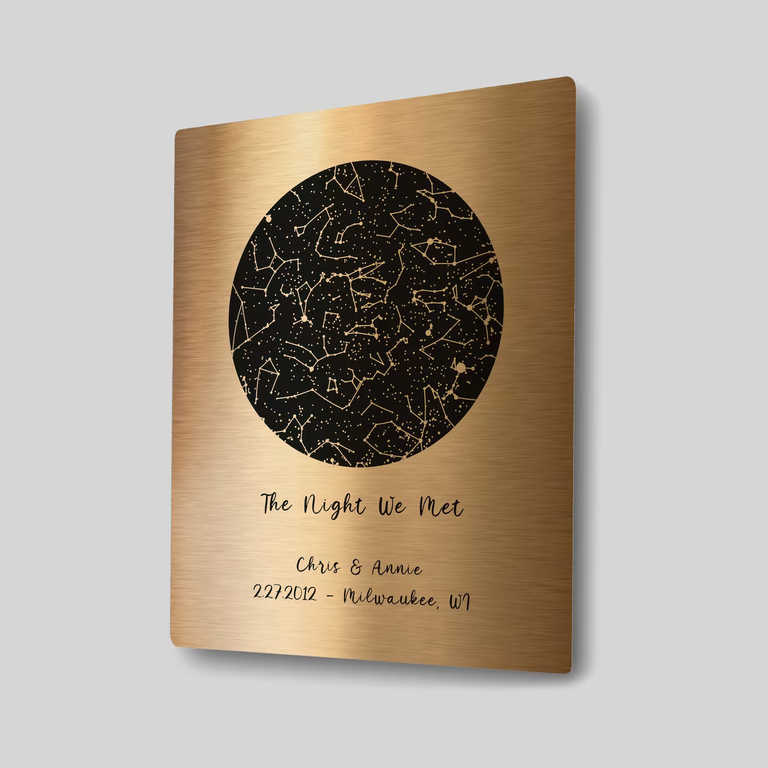 What did the night sky look like on the night you met (or married)? Now you can immortalize that night on your wall when you gift your love this bronze print. Available in a variety of sizes and with script or non-script font, this clever wall hanging featuring a night sky map printed on bronze-toned metal is one of the best bronze anniversary gifts you could give.
6. Bronze-Colored Peacock Curtain Tiebacks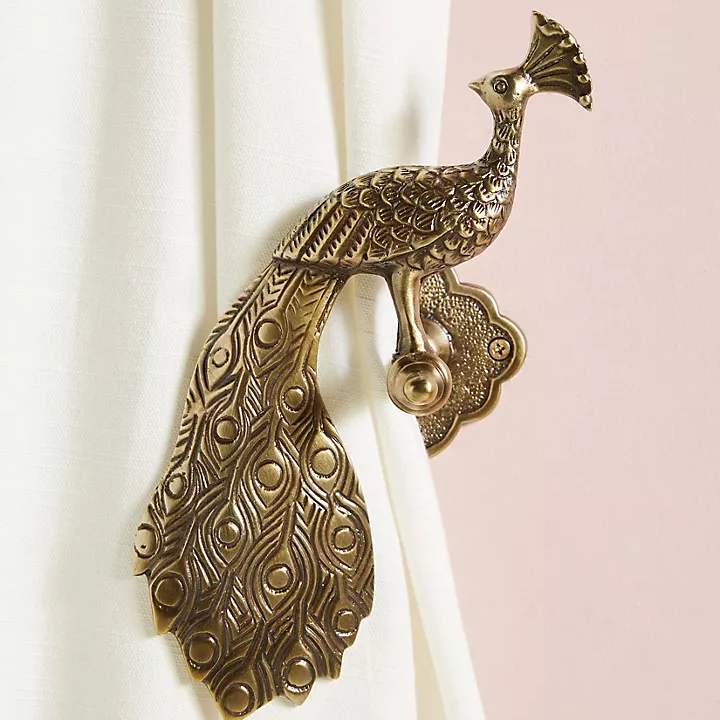 Looking for a unique bronze anniversary gift for your partner? Look no further than these cool peacock curtain tiebacks from Anthropologie. Chances are, after many years of marriage, your home decor might need some spicing up. The bronze color lends an elegant look to any room, while also checking the box if you're shopping for one of the anniversaries where bronze is a traditional gift.
7. Bronze Ring Map Keychain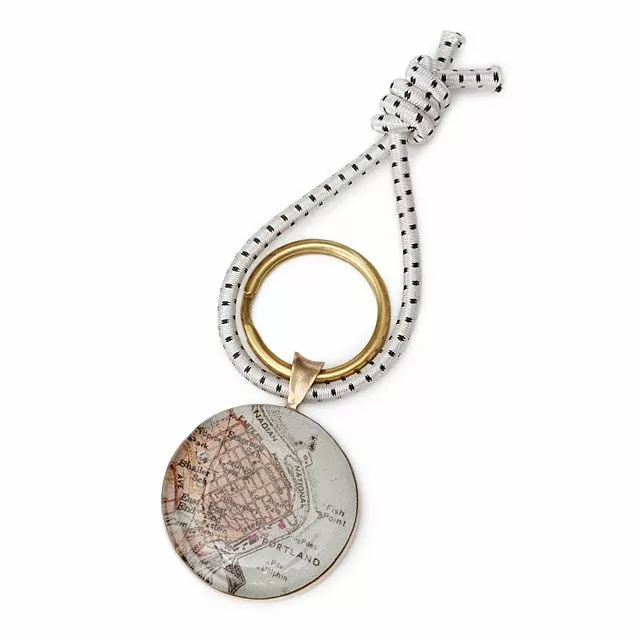 Let your partner carry home wherever they go with this keychain that features a map of a special location with some meaningful bronze touches. Engrave a custom message and your anniversary date on the back. It's sweet, personal and can be paired with another present to make a bronze gift bundle.
8. Bronze-Colored Sound Wave Print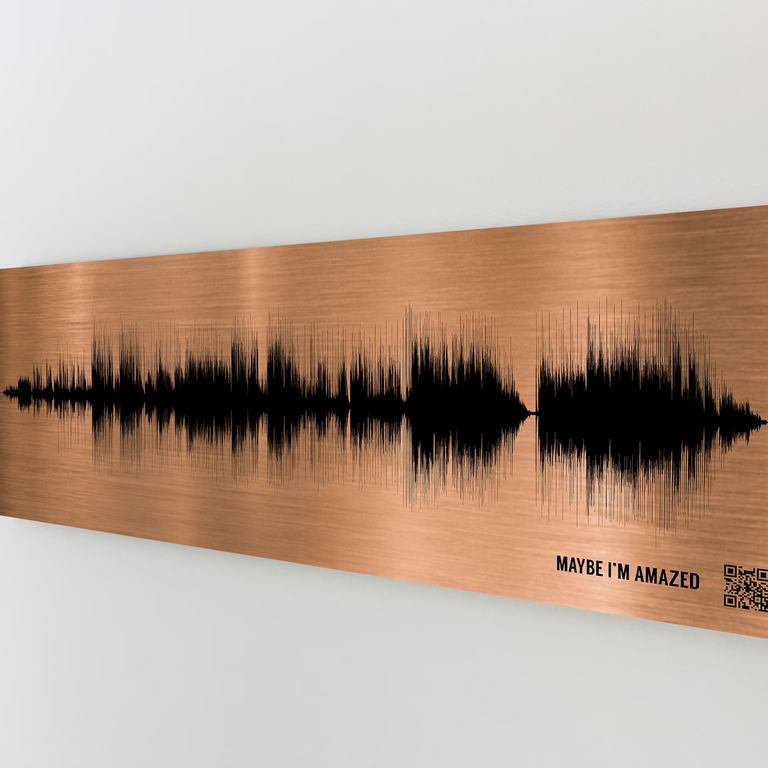 Do you and your boo have a special song? If so, this bronze-toned wall hanging that features sound waves of the song is the perfect way to honor your special day. It's one of our favorite bronze anniversary gift ideas for any couple, but especially one that's celebrating eight or 19 years together.
9. Bronze Ombré Vase
This terracotta table vase features a stone and bronzed ombre look, making it a perfect option for a couple celebrating a bronze anniversary. The rustic vibe and traditional shape makes this a standout as a single centerpiece, but it would coordinate well with other table decor elements as well. Fill it with some flowers before you giv eit to your partner for an extra-special touch.
10. Bronze Dog Bookends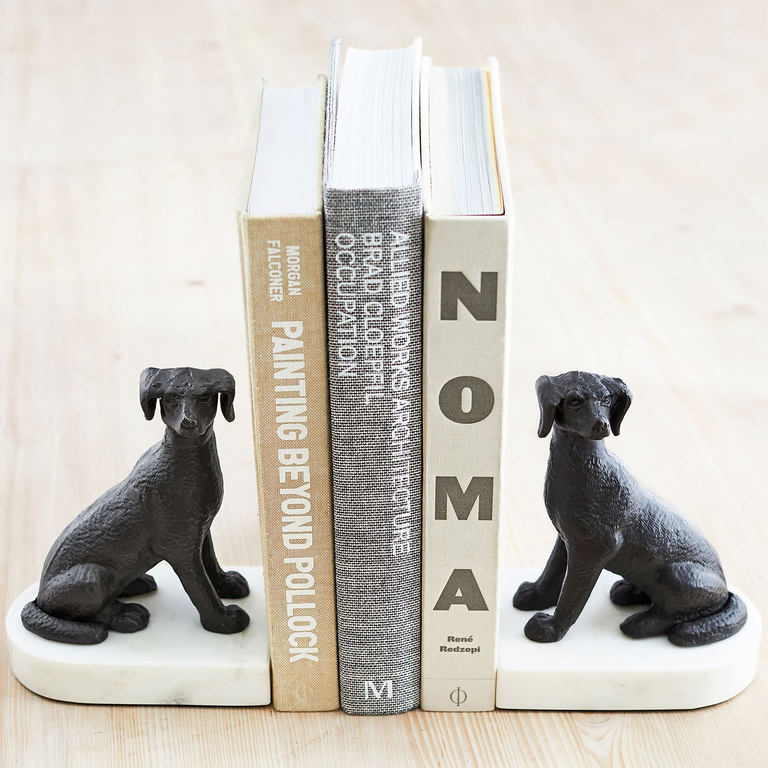 This sweet set of high-end bookends is the perfect whimsical anniversary gift for your book-loving, dog-loving partner. They're made of bronze and marble, giving off an upscale vibe. Fun, yet chic.
11. Bronze Infinity Cuff Bracelet
If you're shopping for a bronze anniversary gift that your love can wear everyday, this infinity cuff bracelet makes a great choice. Choose from brushed or mirrored bronze and add up to 256 characters of personalization. This custom piece of jewelry that's sure to touch their heart.
12. Bronze-Hued Photo Frame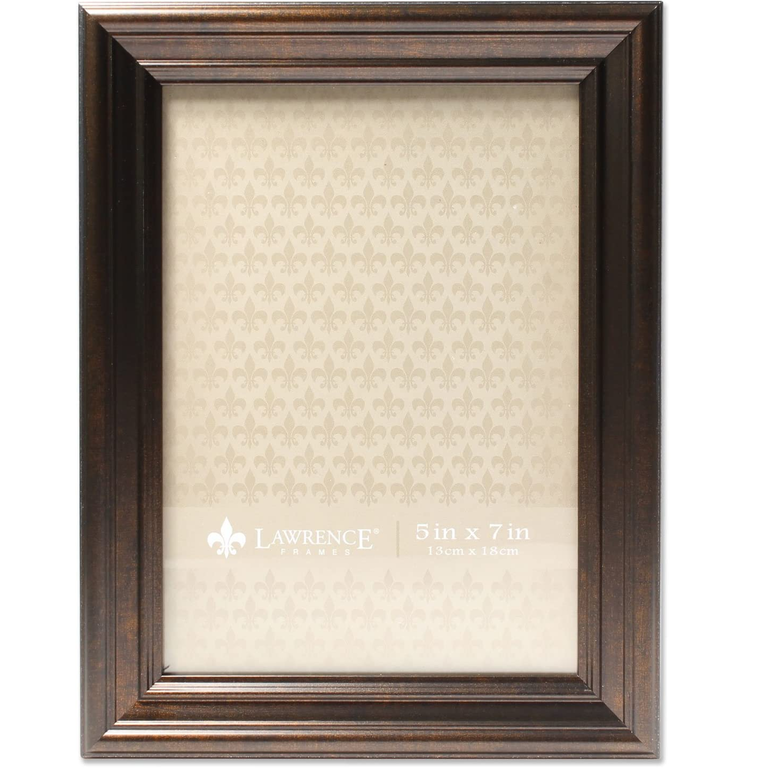 For inexpensive bronze wedding anniversary gift ideas, a picture frame is always a safe bet. This classic photo holder features an oil-rubbed bronze frame and holds an eight-by-10 image. Gift it filled with a favorite photo or print for an extra-special anniversary gift.
13. Bronze-Hued Bird Feeder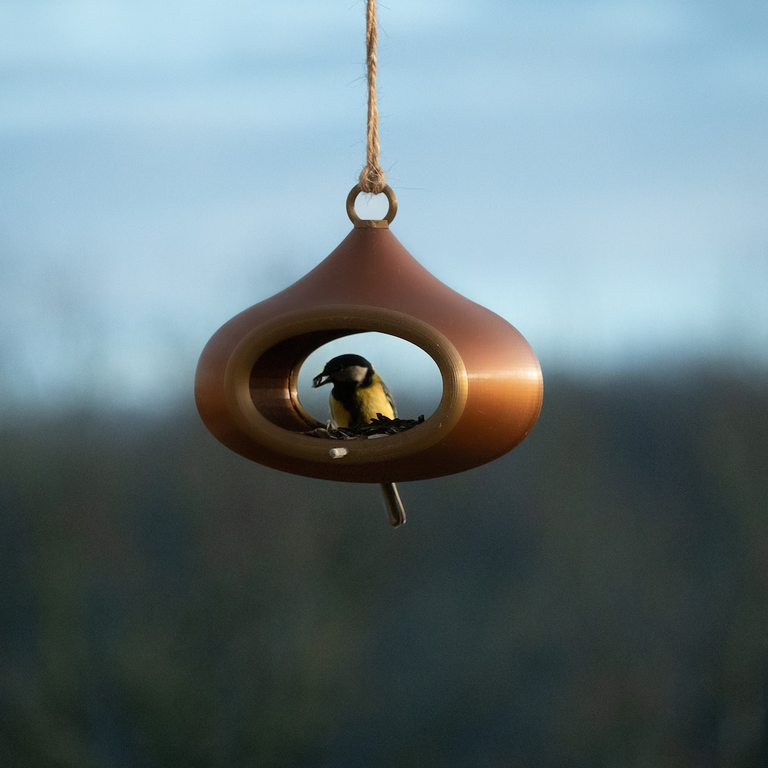 Give your nature-loving spouse the gift of peaceful, singing birds each day when you opt for this bronze-colored bird feeder. The oval shape gives off a cool, modern vibe. And the bronze color checks the box if you're searching for bronze wedding anniversary gifts.
14. Bronze Family Sculpture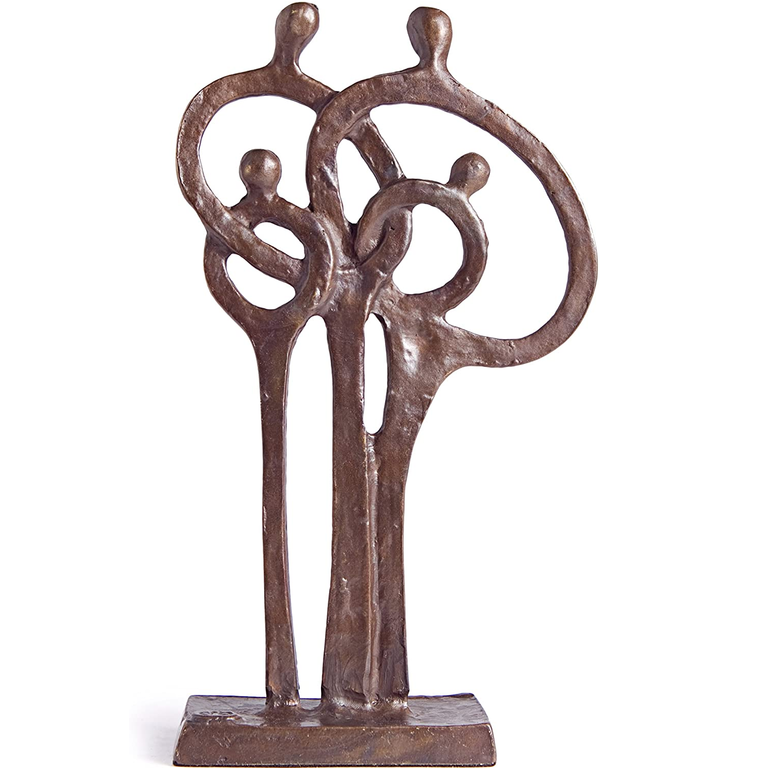 Want your gift to stand out? Wrap up this cool bronze family sculpture for a unique bronze anniversary gift. Especially perfect for a family of four, this sculpture features four figures to serve as a perfect symbol of the love you share with your spouse and littles.
15. Bronze Hair Clip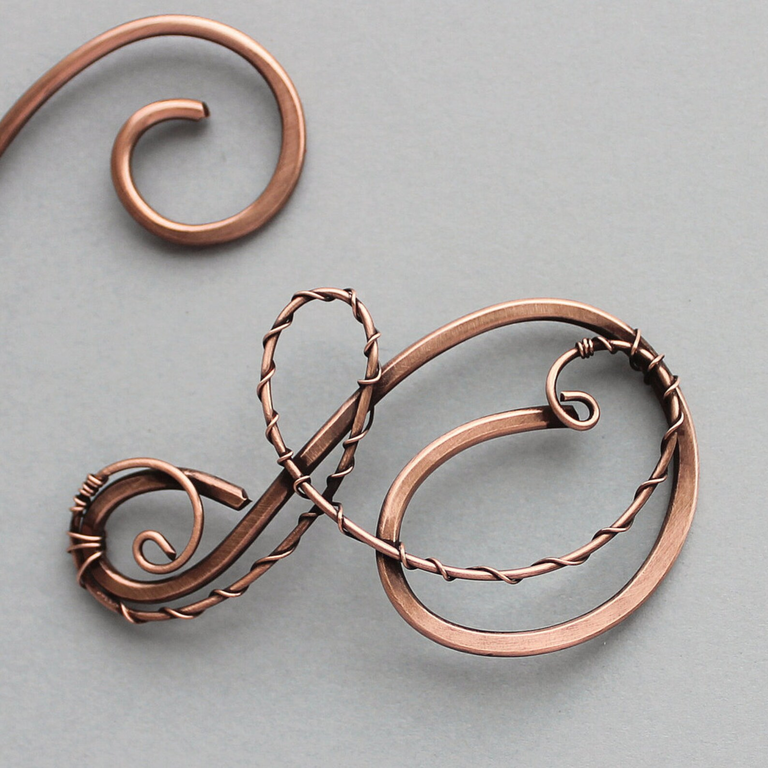 Another one of our favorite bronze anniversary gifts is this beautiful bronze hair clip. Featuring a unique flourish design and made of sturdy wire, it's a small gift that will make them think of you every time your partner uses it to pull their hair up. It's curved by hand for an elegant shape.
16. Bronze Succulent Planter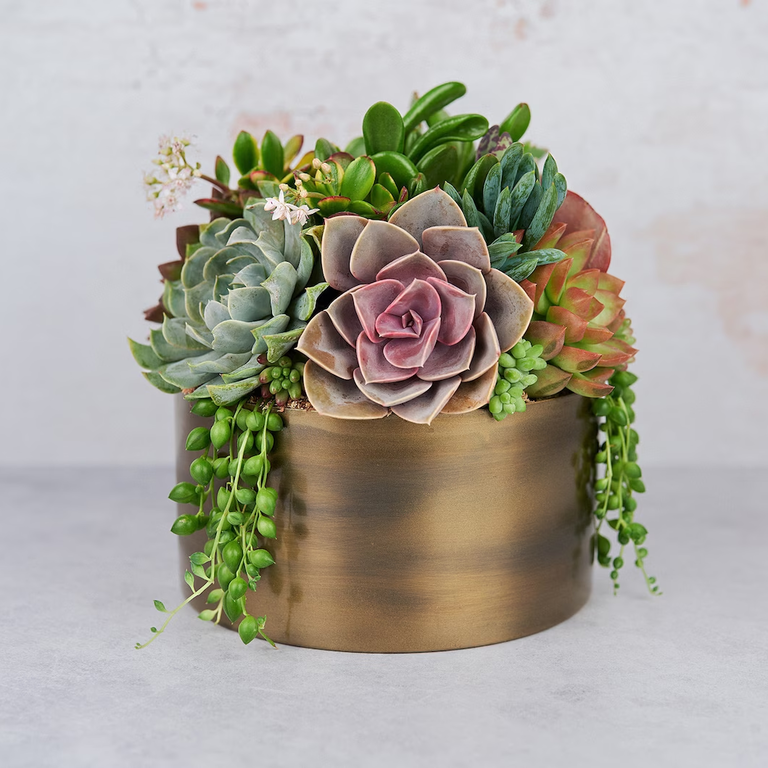 This pretty bronze bowl features a colored arrangement of faux succulents for a bronze anniversary gift that will last much longer than a real display. It's something you can use year after year to reflect on how far you've come as a couple. No green thumb required.
17. Bronze-Colored Cashmere Throw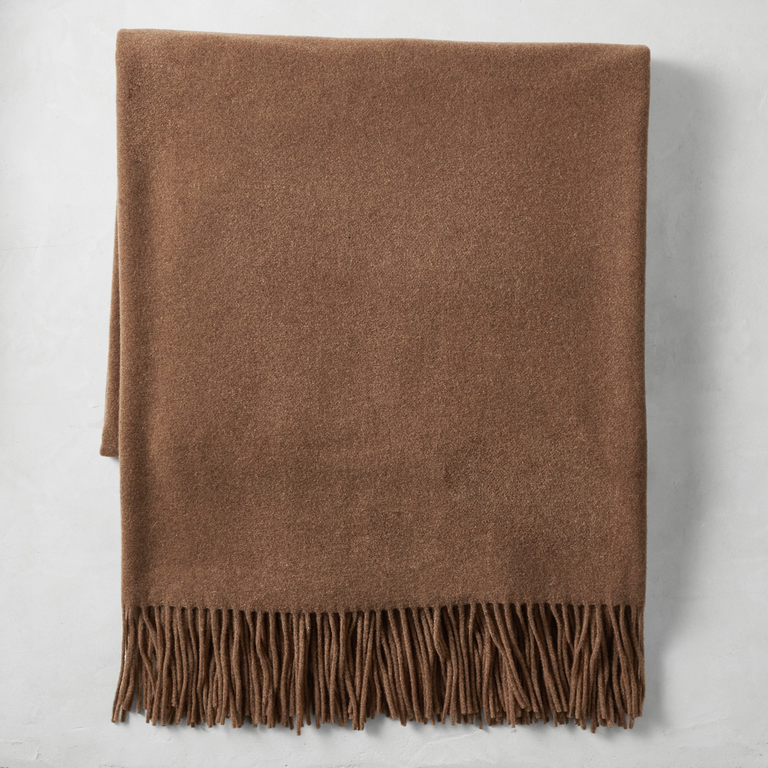 This cashmere throw from Williams Sonoma is a great option if you're looking for a luxurious bronze wedding anniversary gift. Why? Because it's a bronze hue called Sepia, which gives a nod to the traditional anniversary gift. It's time to get cozy.
18. Bronze-Hued Bedding Set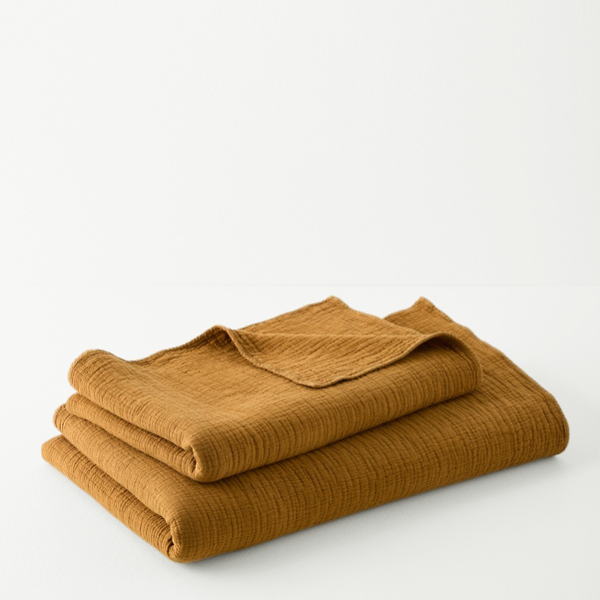 This bedding set is bronze-hued, making it a perfect bronze wedding anniversary gift. The set is made of butter-soft organic material and comes with a coordinating blanket, throw and pillow cover. It'll be a welcome upgrade to your sleeping space.
19. Bronze-Toned Lantern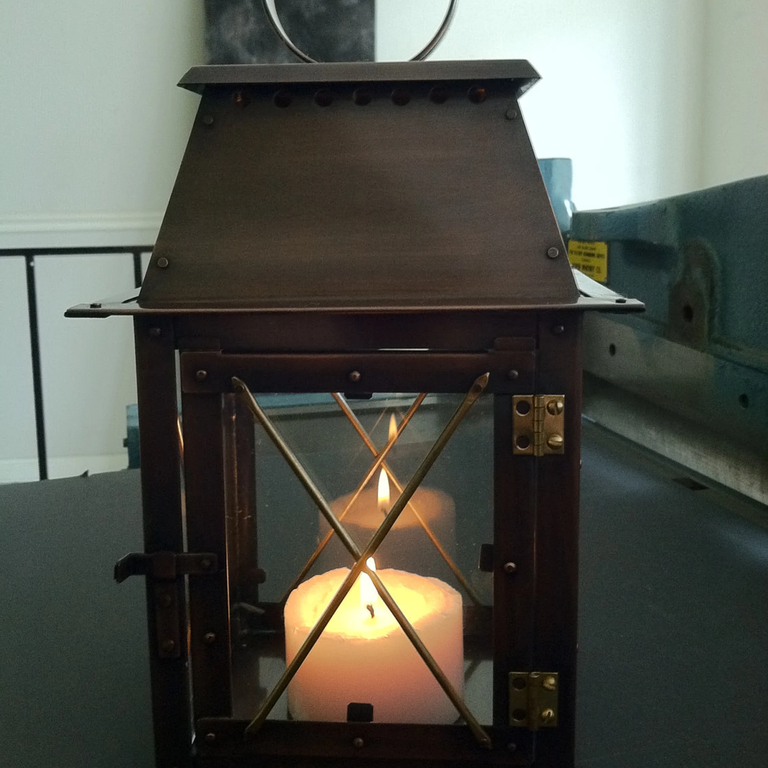 A quick drive down any suburban street will prove that lanterns and front porches go together like peas and carrots. Just like you and your partner. That's why a bronze lantern to place on your front porch is the perfect gift for the light of your life. We love this 12-inch lantern from Etsy, available in a bronze patina for a beautifully classic finish.