25th Wedding Anniversary Gifts for Your Wife, Husband or the Couple
Once you hit the big 2-5, it's time to pull out all the stops for your better half (or the happy couple). Here's what to get your loved one(s) for a 25th anniversary.
by The Knot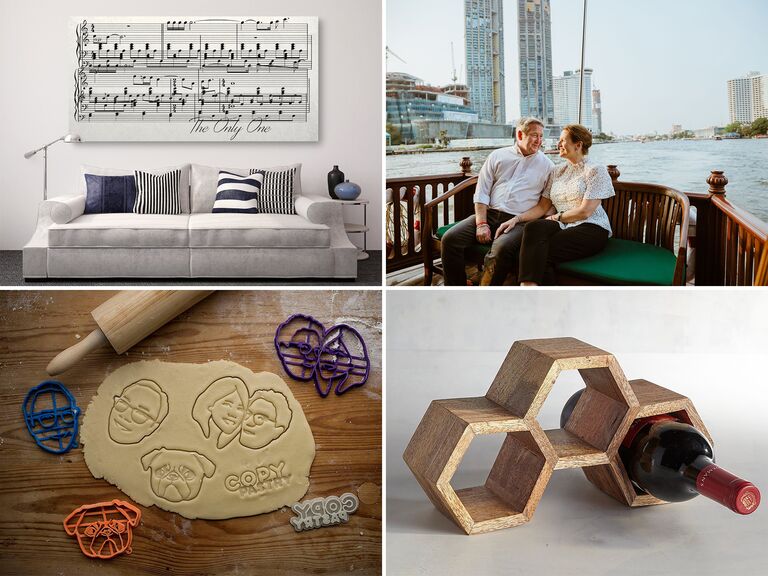 Celebrating 25 years of marriage is a big deal. To mark the "silver jubilee," you'll want to get your husband, wife or the couple an anniversary gift that's as special and radiant as they are. That's where we come in. Here, find our favorite 25th anniversary gifts for her, him and them. Plus, learn more about the silver anniversary tradition.
What Is the 25-Year Anniversary Gift?
Silver is both the traditional and modern 25th anniversary gift. Silver is coveted for its radiance and brilliance, making it the perfect precious material to commemorate a quarter century of shining love and commitment to each other. Read on for silver anniversary and non-silver gift ideas (because it's totally okay to make tradition with your 25-year anniversary gift too).
25th anniversary gifts in this article:

25-Year Anniversary Gift Ideas for Her
Besides silver gifts, you're welcome to give your wife something else that's equally beautiful, useful and meaningful. See five great 25th wedding anniversary gifts for her below.
FLYTOGRAPHER NATASHA IN BANGKOK