30 Awesome 15-Year Anniversary Gifts to Celebrate the 15th Marriage Milestone
Mark a decade and a half of wedded bliss with one of these traditional and modern anniversary gifts.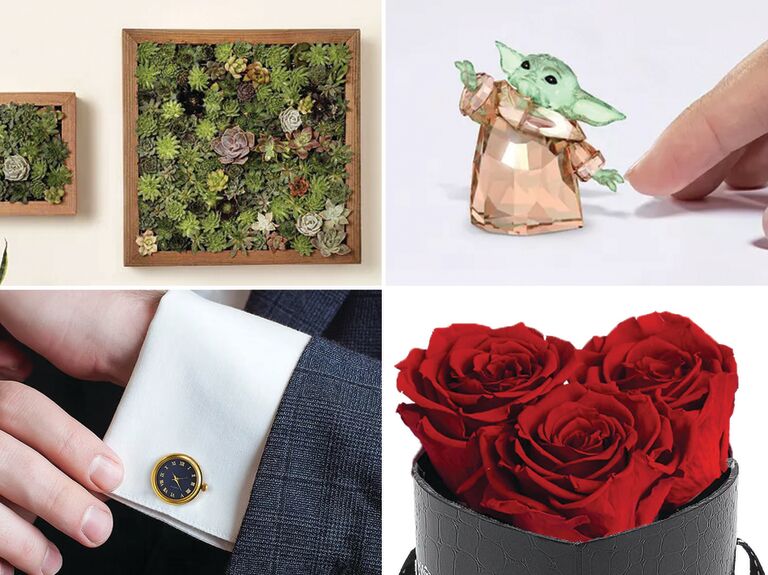 We have included third party products to help you navigate and enjoy life's biggest moments. Purchases made through links on this page may earn us a commission.
15 years of marriage is a major achievement that deserves to be commemorated, and choosing a meaningful 15-year anniversary gift is a great way to let your partner or favorite couple know how incredibly proud you are of everything they've accomplished. If you need help figuring out where to start, we've selected our favorite 15th anniversary gifts for her, him or them. With everything from traditional and modern-themed presents to unique and thoughtful gifts on our list, we're here to simplify the shopping process for you, leaving you more time for the fun stuff (like celebrating!). Read on to find out more about what's traditionally known as the crystal wedding anniversary.
In this article:
Traditional 15-Year Anniversary Gifts
The traditional 15-year anniversary gift is crystal, a beautiful and transparent type of glass that represents how well a couple knows each other after 15 years of marriage. It also shimmers and sparkles in the light, making it a fitting tribute to true love's bright and brilliant nature. While your feelings for your partner may be crystal clear, picking out a thoughtful anniversary gift is an excellent way to express your affection even further. Our crystal anniversary gifts cover a wide variety of options, including dazzling jewelry, whiskey tumblers, sentimental artwork and so much more.
Crystal Tennis Bracelet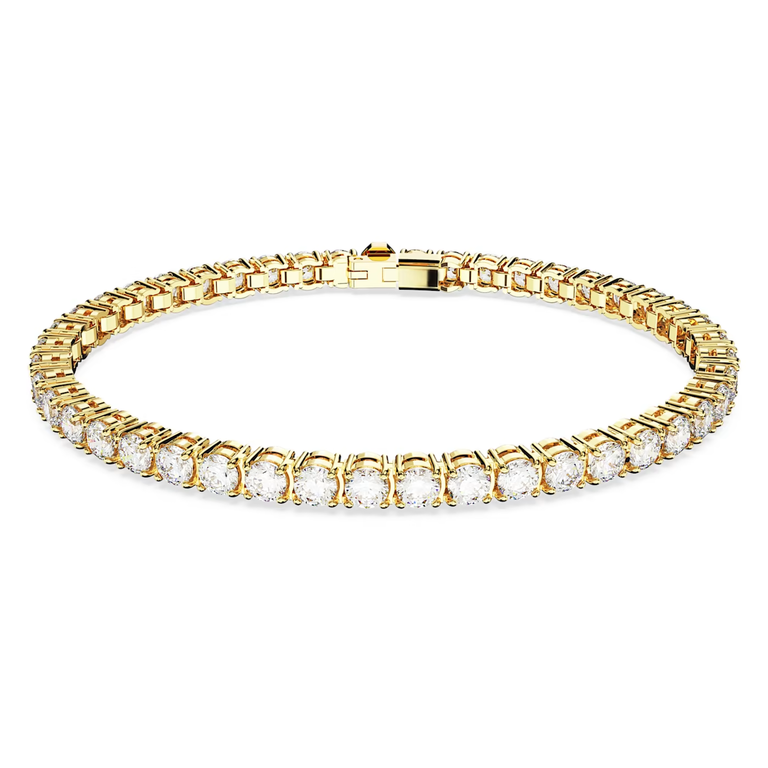 The crystal wedding anniversary only comes around once, so don't be afraid to splurge on some sparkly jewelry for your other half. This Swarovski tennis bracelet makes for a showstopping accessory your spouse will never want to take off. It comes in sizes S-XL and five gorgeous metal finishes. We bet your partner will be dazzled (and maybe a little emotional) when presented with this charming anniversary gift. Use Theknot10 code to get 10% off sitewide.
Personalized Crystal Vase
Flower vases never go out of style and make a great gift for anyone who loves to display fresh blooms in their home. This elegant crystal vase from Vera Wang and Wedgwood is a real statement piece that'll enhance the presentation of any bouquet, thanks to its curved lip and intricate vine detailing. Have it engraved with their names, anniversary date or a heartfelt message to make this 15-year anniversary gift really shine.
Dainty Crystal Earrings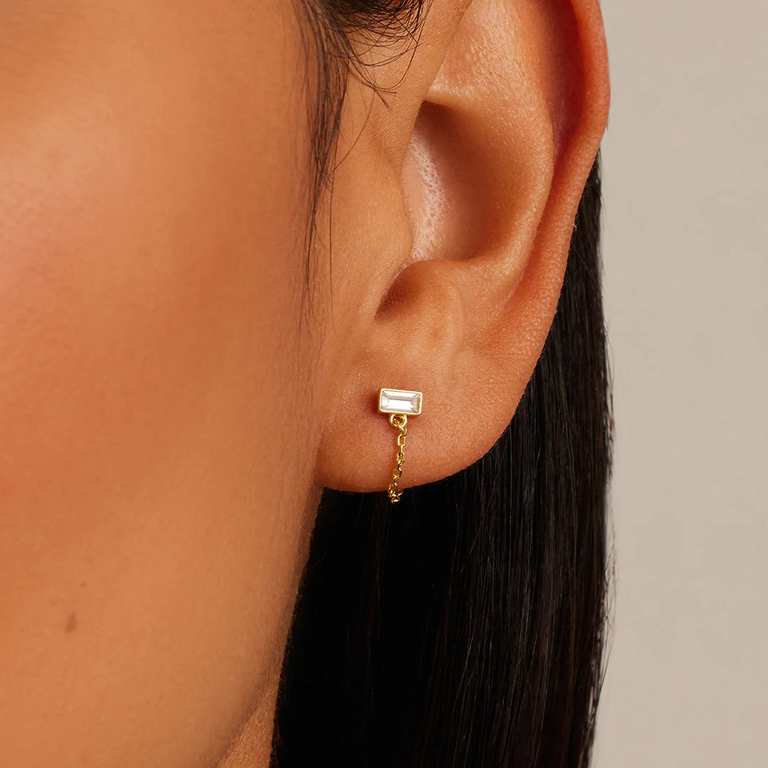 If you're looking for a romantic anniversary gift that shows your spouse how much you adore them, it's hard to go wrong with jewelry. These delicate crystal earrings from Gorjana are effortlessly elegant and modern without being overly expensive. The gold chain hugs the ear while contrasting beautifully with a sparkling square white crystal. Such a minimalist style goes well with everything and can be worn daily to add a dash of sparkle to any outfit.
Crystal Disney Character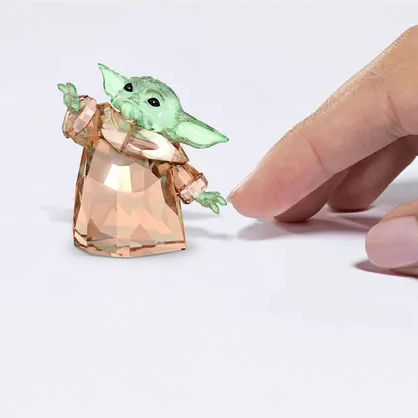 Whether they're a lifelong Star Wars fan or a more recent follower of the franchise, a Swarovski crystal ornament of their favorite character will be a unique and unexpected anniversary gift. While Baby Yoda from The Mandalorian gets our vote, you can check out Swarovski's complete Disney collection for more crystal figurines.
Crystal Whiskey Tumbler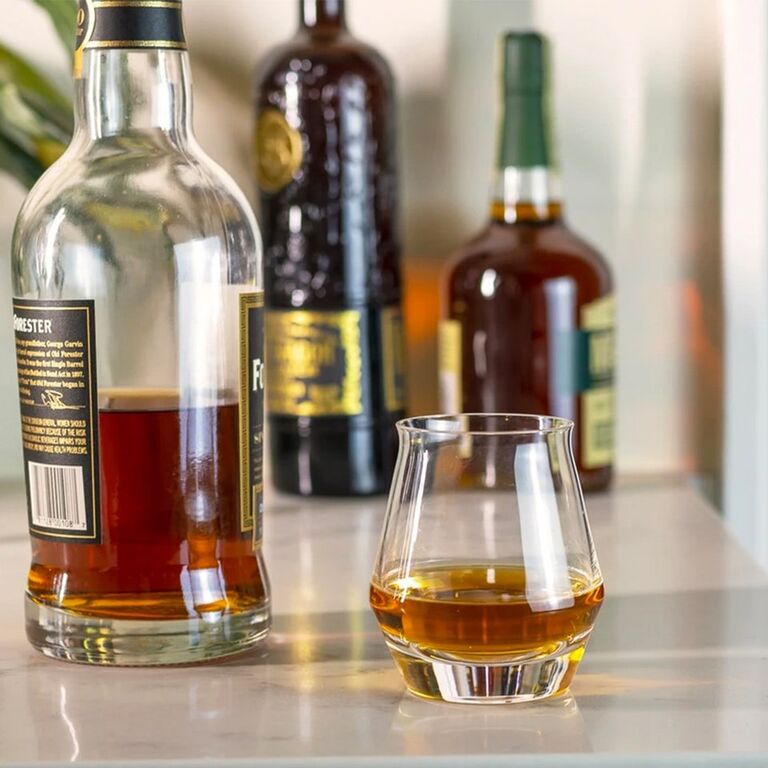 Shopping for a whiskey enthusiast? These lead-free crystal tumblers are perfect for anyone who enjoys their spirits neat. Every detail has been carefully designed to enhance and elevate the drinking experience, from the two-ounce capacity to the narrowed mouth and flared lip that make for easy sipping. To go the extra mile, add in their favorite bottle of bourbon and join them for a celebratory nightcap.
3D Crystal Photograph
This sentimental keepsake—showcasing a sweet photo from the wedding day—is a winning idea if you're searching for a meaningful anniversary gift for your other half. The crystal is laser-engraved with your chosen picture and can be mounted on an illuminating black light base or a rotating LED one. To complete the present, add an optional engraving like "Best Day Ever" to bring your spouse right back to the happy moment you both said, "I Do."
Crystal Wine Glasses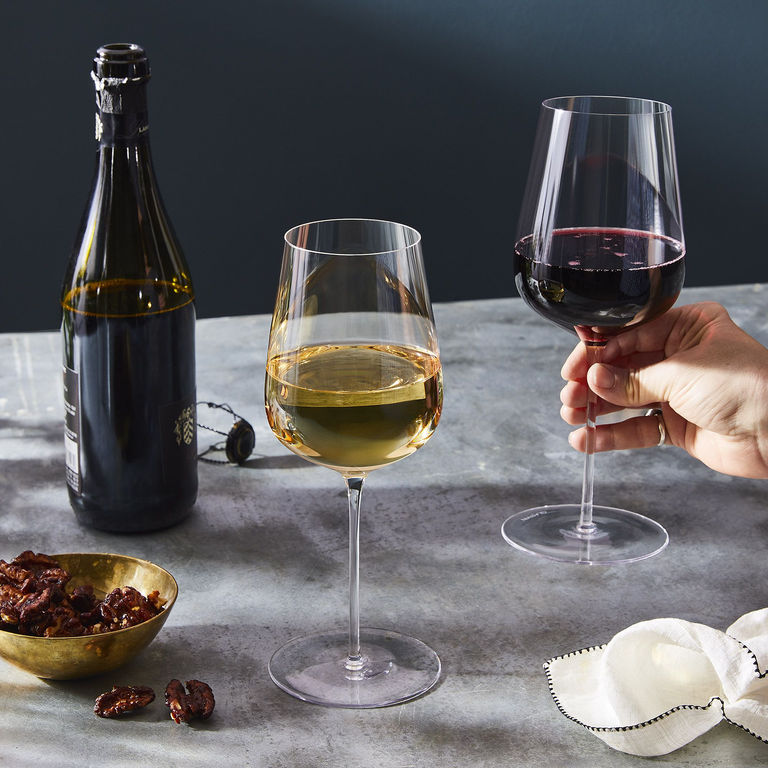 While a bottle of anniversary wine is sure to go down well, upgrading your glassware will impress your spouse even more. These elegant wine glasses are made from lead-free crystal that is super light to handle and easy to sip from. Not only are they suitable for both red and white wine, they also come in sets of two and six. Whether you're planning a romantic night in as a pair or inviting guests over for the evening, these wine glasses will help you toast to your 15th wedding anniversary in style.
Crystal Wall Art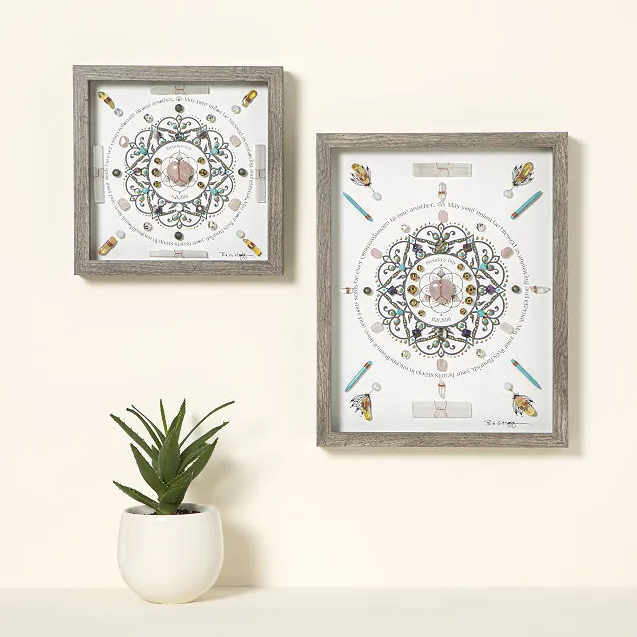 If your spouse has a strong spiritual side, you can interpret the crystal anniversary theme more creatively to reflect their interests. This unique material wall art features a crystal stone to protect and bless your marriage with good luck. The sparkling gem is surrounded by a hand-drawn mandala and a meaningful blessing that reads: "May your union be blessed as unmoving and eternal. May your lives flourish, your hearts steep in unconditional love and your souls be ever compassionate to one another." Have it personalized with your name and anniversary date to make this sentimental gift even better.
Clear Crystal Cufflinks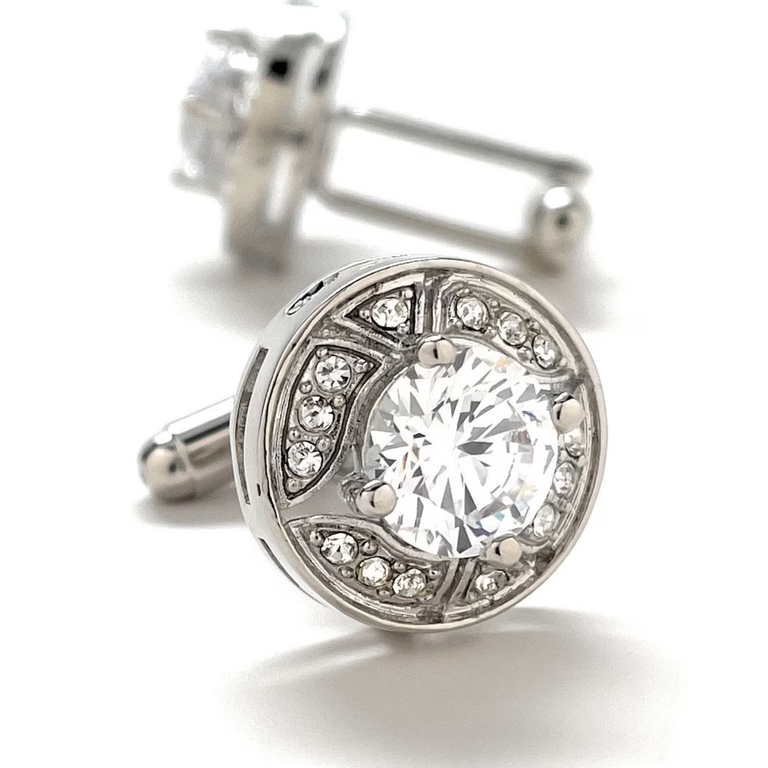 Add some sparkle to your spouse's shirts with a pair of crystal cufflinks. Whether they're heading into the office or out on a romantic date with you, this dazzling duo will make them feel dapper. They're made from clear Swiss crystals and come packaged in an elegant box that you can have gift-wrapped for an extra special touch.
Crystal Soap Dispenser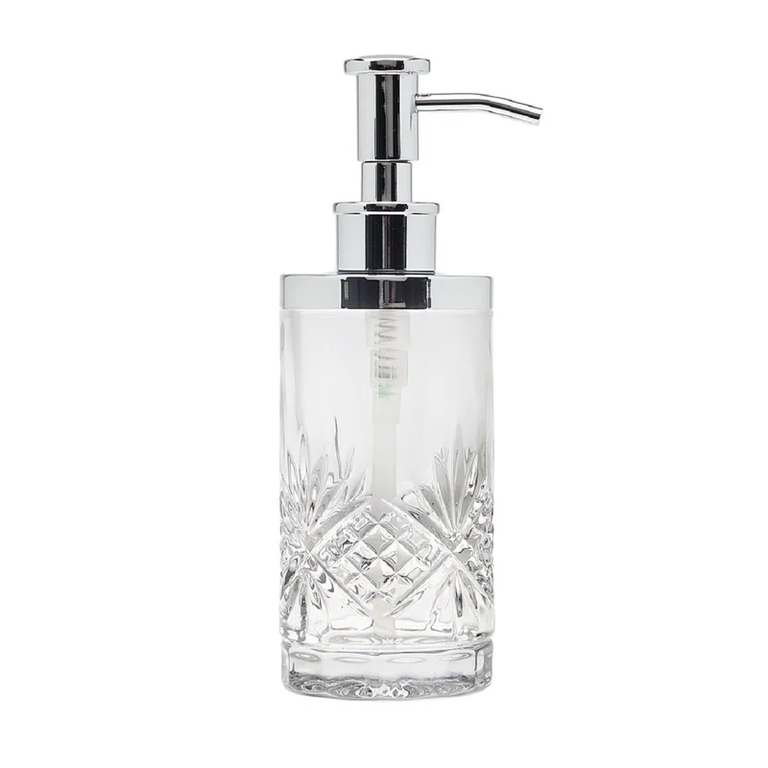 When shopping for a houseproud couple, a pretty and practical anniversary gift is always a good idea. This crystal soap dispenser will elevate their bathroom sink to the next level and make an everyday ritual a little more exciting. Fill it with luxury soap or scented hand cream to make this on-theme gift even sweeter.
Modern 15-Year Anniversary Gifts
If crystal anniversary gifts aren't grabbing your attention, look to the modern 15-year anniversary theme for inspiration instead. You may be surprised to learn that the modern gift for celebrating a decade and a half of marriage is a watch. A carefully chosen timepiece is a sentimental token representative of the time you have spent together as a couple, as well as the many years still to come. Watches are great because there are so many different styles to choose from, so you're bound to find one your spouse will love. From designer wrist candy to funny faces, our list interprets the watch theme in several unique ways.
Pretty Dragonfly Watch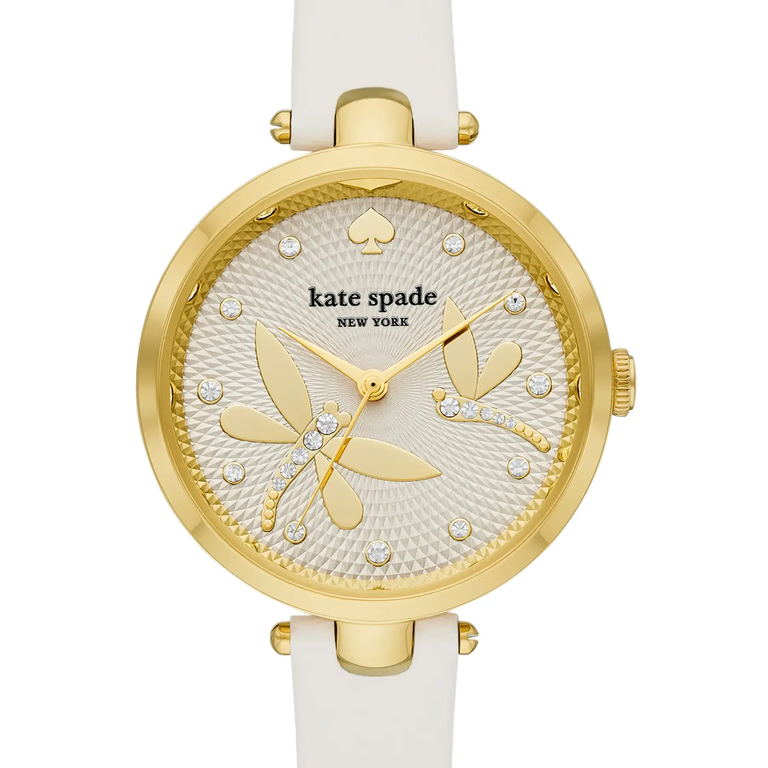 Anyone who likes their accessories to have a whimsical touch will love this practical (and playful) timepiece from Kate Spade. The watch is studded with tiny crystals, features two dragonfly motifs, and has a cream leather strap with a gold-tone buckle enclosure. Bonus: Dragonflies are believed to symbolize good luck, which further adds to this watch's charm.
College Stadium Watch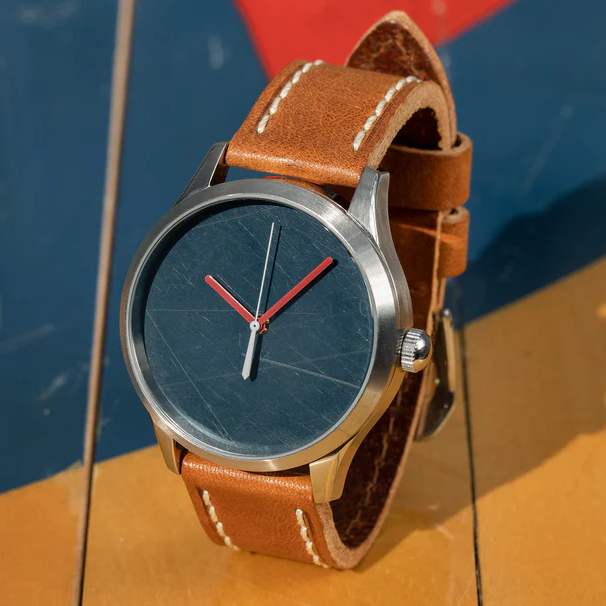 Throw it back to their college days with this truly unique wristwatch made from actual university stadium seats and floors. You can choose from five well-known US colleges (including Stanford and the University of Michigan) to create an heirloom-worthy gift that your spouse will treasure forever. Whether you met them on campus or at another time in your lives, we think they'll appreciate the sentiment behind this 15-year anniversary gift.
Smartwatch Accessories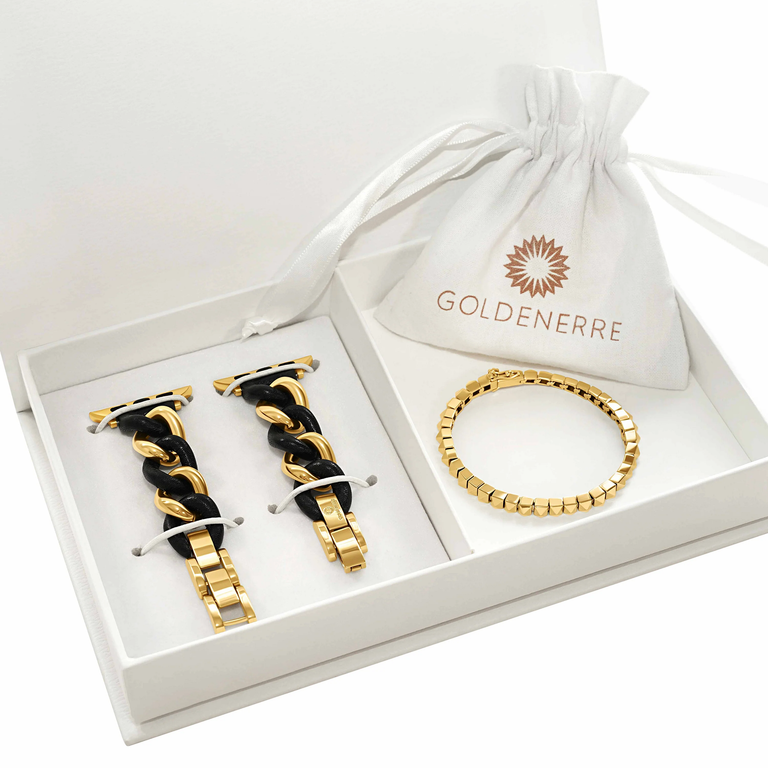 If your partner rarely leaves the house without their smartwatch, a brand new timepiece may be out of the question. Luckily for you, we've found a great alternative in the form of Goldenerre's stunning accessory set. It includes a leather and gold interlinked strap that they can attach to their Apple watch and a studded bracelet that can be worn alone or with the watch for a chic layered look. Bonus: The gift set is available in several sizes in silver, yellow or rose gold.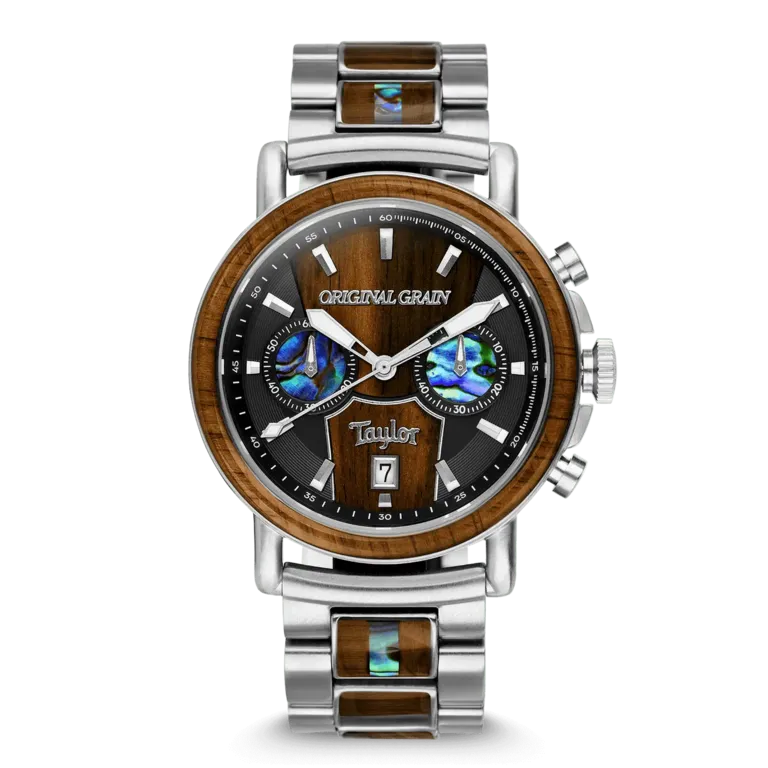 Taylor Guitar Wood Watch
We love the wood-accent watches from Original Grain. This cool design is made from sleek stainless steel and dark ebony wood from a reclaimed Taylor guitar—perfect for dedicated music lovers. It'll add a unique finishing touch to any outfit, but it's not just a stylish accessory. It also has a calendar function, so your spouse can keep track of any important dates (like your 15th wedding anniversary!).
Vintage Pocket Watch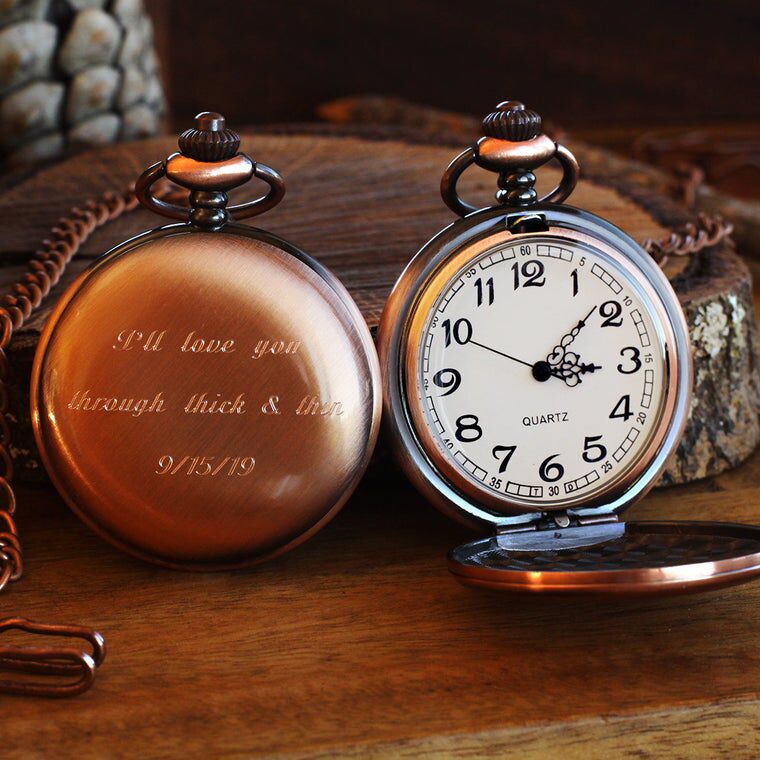 A pocket watch is a great idea if your other half already has enough wristwatches or has a keen interest in all things vintage. They'll feel just like a movie star from a bygone era every time they whip this beautiful trinket out of their pocket. Have it engraved with a sweet, personal message and your wedding date to commemorate all the time that's passed.
Swarovski Crystal Watch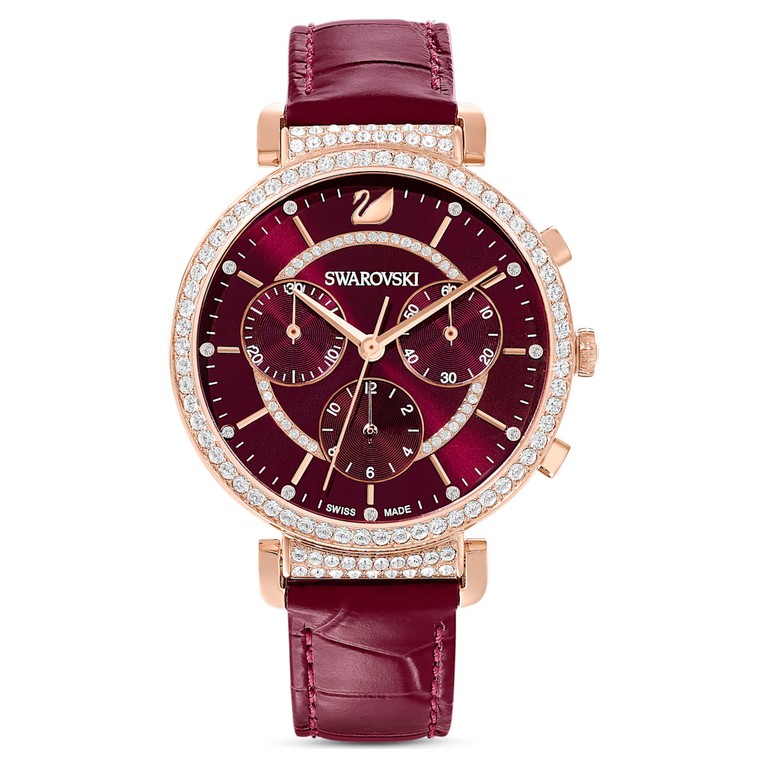 Combine the traditional and modern 15-year anniversary materials into one great gift with this stunning crystal-studded watch from Swarovski. This stylish accessory features 100 clear crystals on the watch face and an Italian leather strap with a buckle enclosure. It's even available in three delightful shades of pink, red and gray, so you're sure to find a color to suit your spouse. We bet they'll love it so much they'll be looking for any excuse to tell you the time.
Retro-Style Watch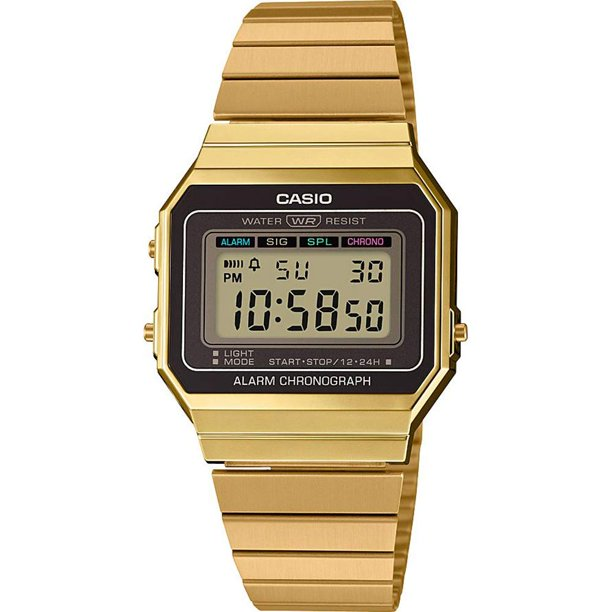 Retro-themed watches have made a real comeback in recent years and are a foolproof choice for anyone who appreciates a touch of nostalgic charm. If your partner goes nuts for vintage accessories, this Casio wristwatch will take them right back to their heyday. The digital square face and gold link strap resemble styles that were absolutely everywhere in the 1980s, proving that great style (and a great watch) never really goes out of fashion.
Working Clock Cufflinks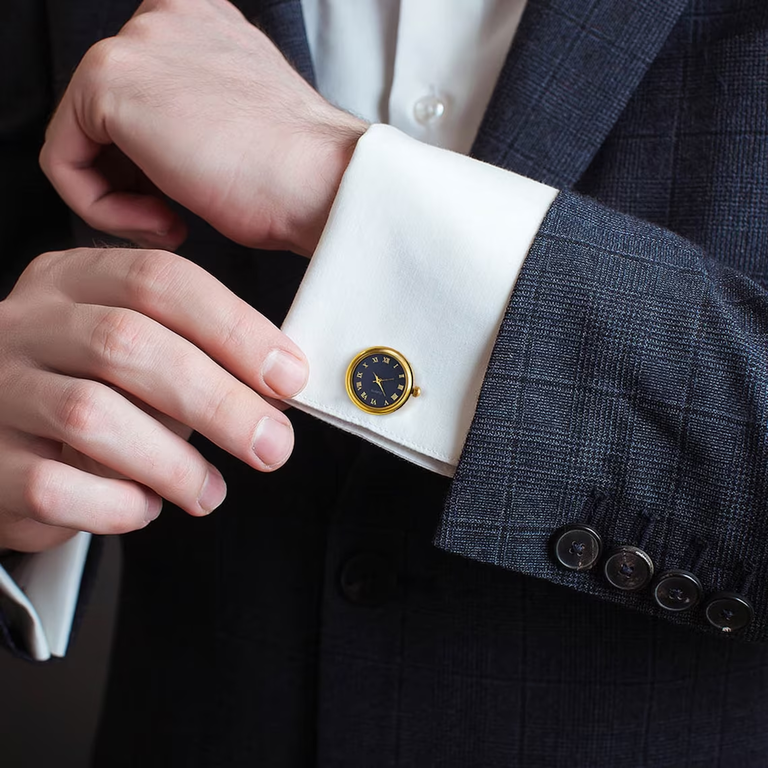 If you want to incorporate the modern 15th anniversary theme into your gift without picking an actual wristwatch, we've found the perfect solution. Not only do these clock-inspired cufflinks look seriously cool, but they also tell the time. With these statement accessories, your spouse can jazz up their favorite shirt and keep track of where they need to be. (And, with a timepiece on either wrist, they'll really have no excuse to be late!).
Elegant Designer Watch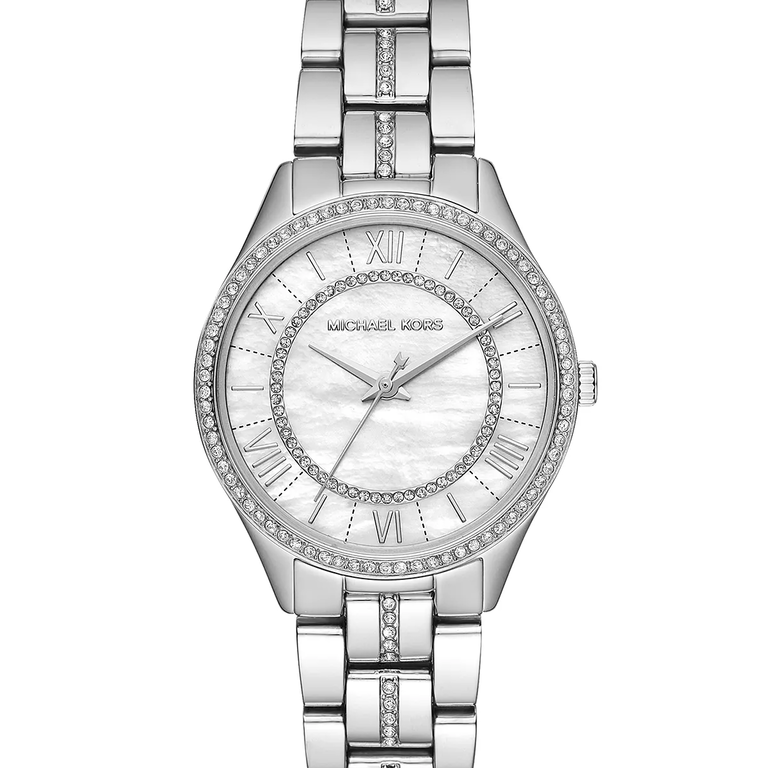 The time you get to spend with your partner is precious, and what better way to honor that than with an elegant designer watch? This classic design from Michael Kors combines stainless steel with a mother-of-pearl face and dazzling pavé accents for a wristpiece they'll want to show off every day.
Funny Novelty Watch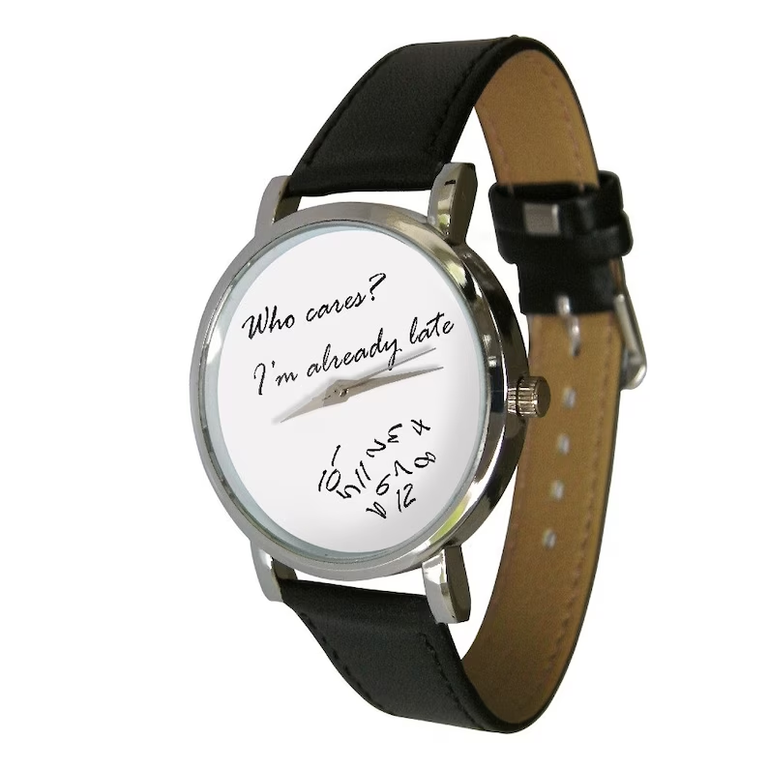 If your spouse is always late and likes to joke about it, this funny anniversary gift is a great way to make light of their poor timekeeping. The round watch face displays a series of jumbled numbers and a humorous message that reads: "Who Cares? I'm Already Late." While it may not help them show up on time, it's guaranteed to make them smile, which we think is far more important.
Unique 15-Year Anniversary Gifts
For gifting options that go beyond crystal and watches, look to the other 15-year anniversary themes for inspiration, like the associated color, gemstone and flower. The romantic hue related to this special occasion is red, symbolizing the deep and enduring love a couple has for one another. Thinking of giving pretty anniversary flowers as part of your gift? The 15th anniversary bloom is the rose, which is synonymous with good old-fashioned romance. If jewelry is on your radar, rubies are the gems tied to the 15th marriage milestone, which are said to represent wisdom, protection and successful relationships. Even if you'd rather forgo the themed gifts, we can help you find something really awesome with our alternative anniversary presents.
Washable Silk Pajamas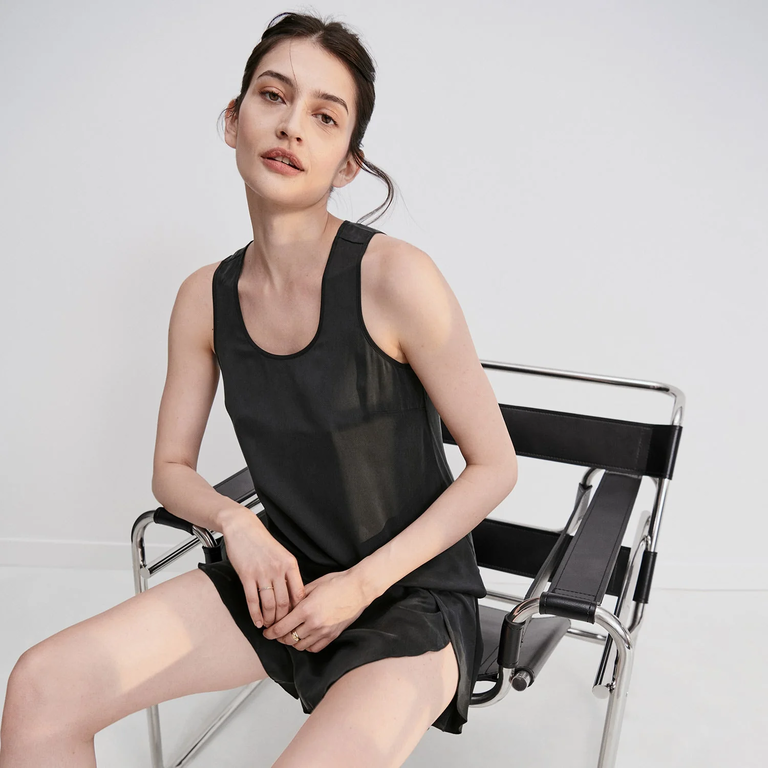 If your partner needs some R&R, a pair of washable silk pajamas will help them prioritize their downtime. These luxurious pjs from Lunya will make them feel like a million bucks, thanks to their thermoregulating and sumptuously soft material. Whether your spouse is catching up on sleep or lounging on the sofa, this top-and-shorts set will keep them comfy. Pair with a silk sleep mask for the ultimate snooze-worthy combination. First-time customers can get $20 off a purchase of $100 or more with the code FOR-TK20.
Kissing Coffee Mugs
If your S.O. is a romantic at heart, they'll love drinking coffee (with you) from these kissing mugs. The two porcelain mugs are sculpted into faces that fit together to share a kiss, while the handles form a heart. It's an easy way to bring a sense of occasion to your shared morning routine.
Wine-Chilling Coasters With Glasses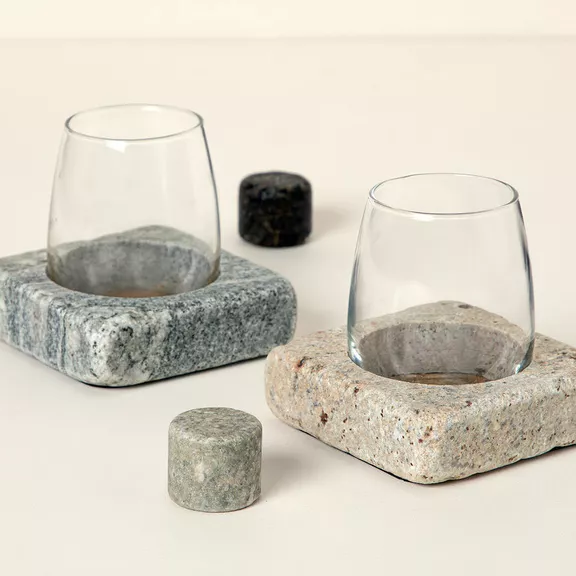 How about something practical that still celebrates a pair? These granite coasters and chilling stones are expertly designed to keep wine cold as you drink—and they come with two stemless wine glasses so you can test it out right away. A chilly glass of vino not for you? Find whisky tumblers and beer glass coasters as well.
Waxed Trucker Jacket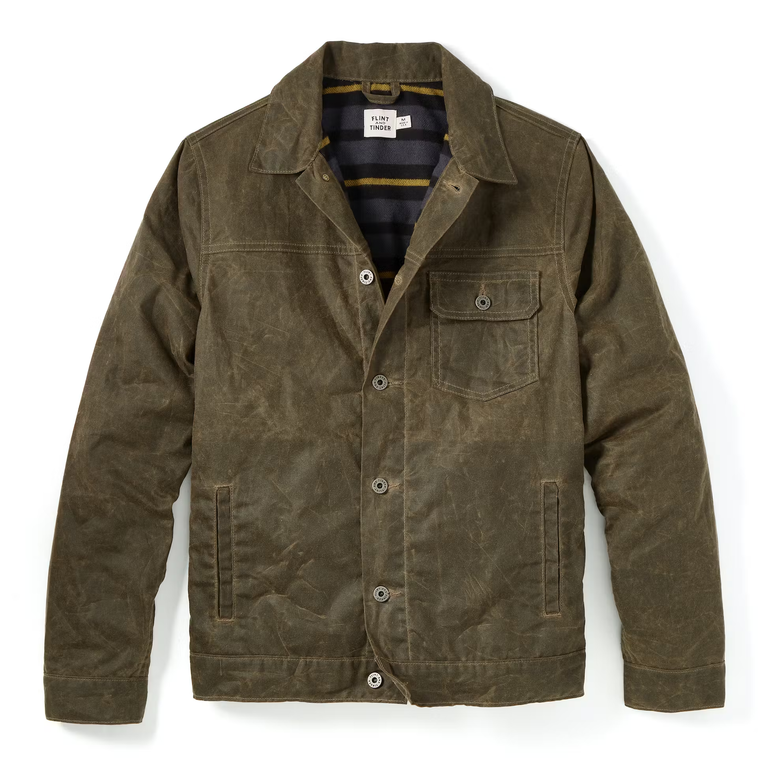 A waxed jacket is a wardrobe essential that'll stand the test of time and is a practical anniversary gift your spouse can wear daily. Flint and Tinder specialize in functional, hard-wearing styles that'll instantly elevate your partner's outfits. This trucker jacket's waxy exterior is designed to lighten over time in the creases, making it a truly personal piece. Plus, it comes in a range of neutral colors and is lined with flannel for extra softness.
Adventure Challenge Journal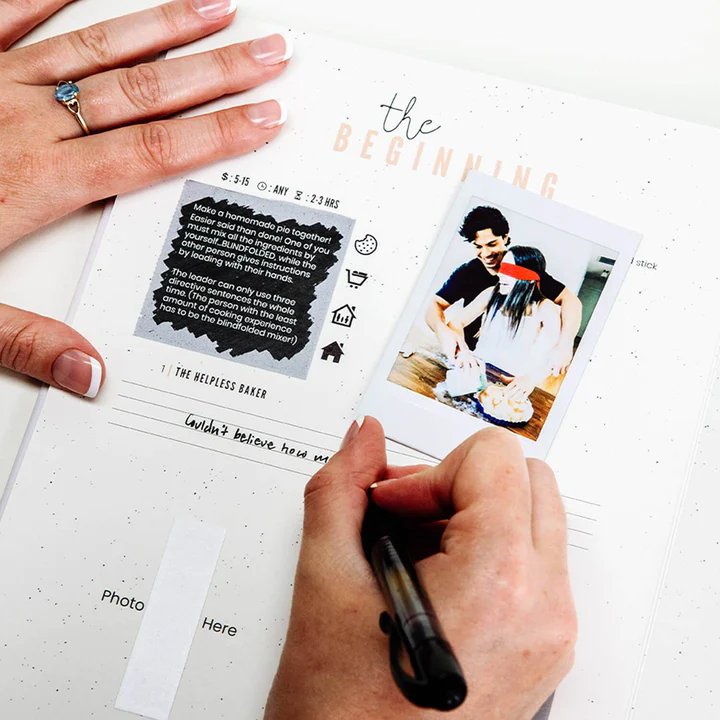 If you're stuck for date night ideas that feel fun and fresh, this bestselling journal from The Adventure Challenge has you covered. Inside, you'll find many surprise scratch-off activities you can do together, from painting a masterpiece to baking while blindfolded. It's a great way to reinvent your evening routine and reconnect with your partner while making memories that you can cherish forever. Take 10% off sitewide with the code THEKNOT10.
Leather Smart Wallet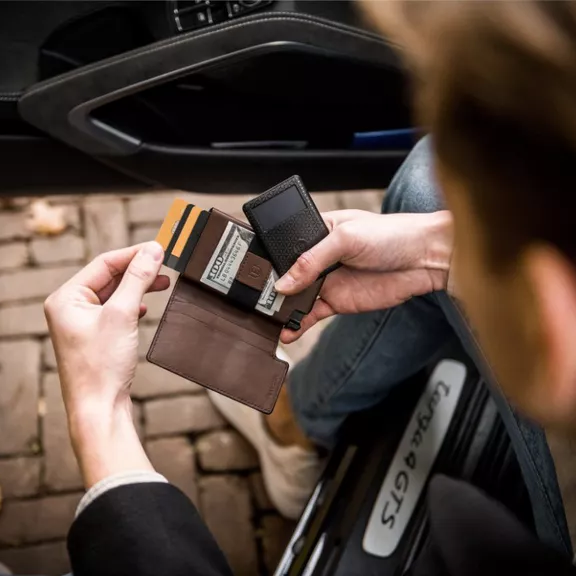 There are so many reasons why an Ekster wallet makes for a great anniversary gift. From the premium leather material and minimalist design to the clever ejectable cardholder, it's a must-have accessory for your other half. Plus, you can add a tracker card to make sure misplacing it is never a problem.
Red Ruby Ring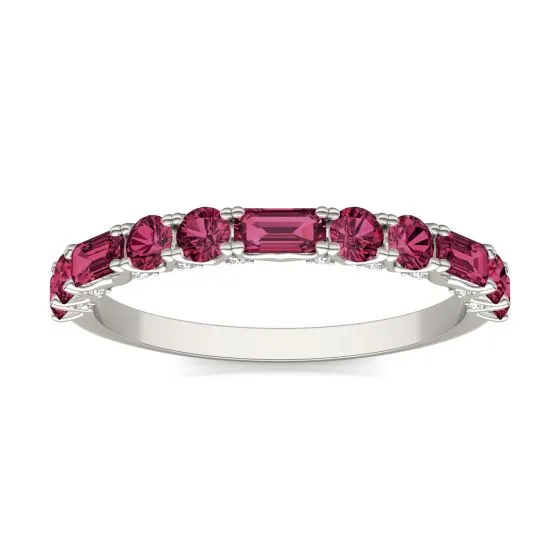 Rubies are the traditional gemstones for the 15th wedding anniversary and are symbols of passion and protection, making them a fitting tribute to your next 15 years together. This simple, minimalist ring is made from lab-grown rubies and diamonds set in 14K white gold. We think it'll look stunning both on its own or stacked beside a wedding band and engagement ring.
Succulent Grow Kit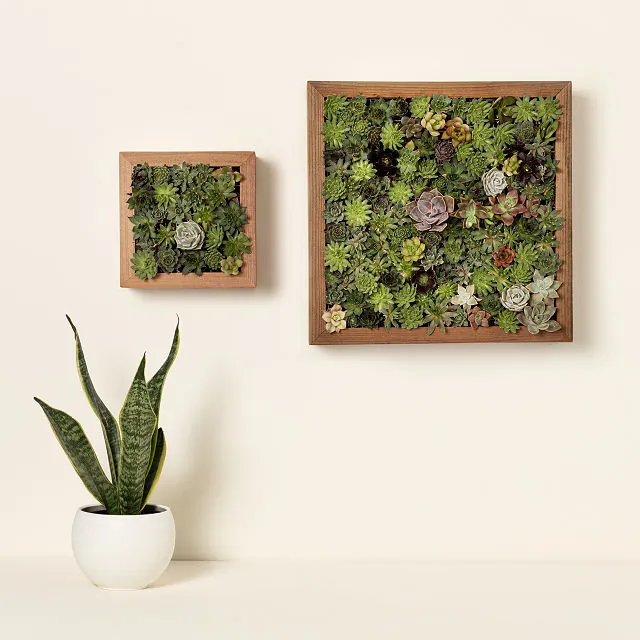 Whether your partner is a pro with plants or a novice gardener, we've got a unique 15-year anniversary gift to help them start their very own plant collection. This handy kit has everything they need for growing their own succulents, including plant cuttings, soil and a wooden frame. It's available in three sizes and is a suitable option for anyone short on space. The best part? Once the plants have taken root, the frame can be hung vertically on the wall to make a living piece of art.
Red Leather Handbag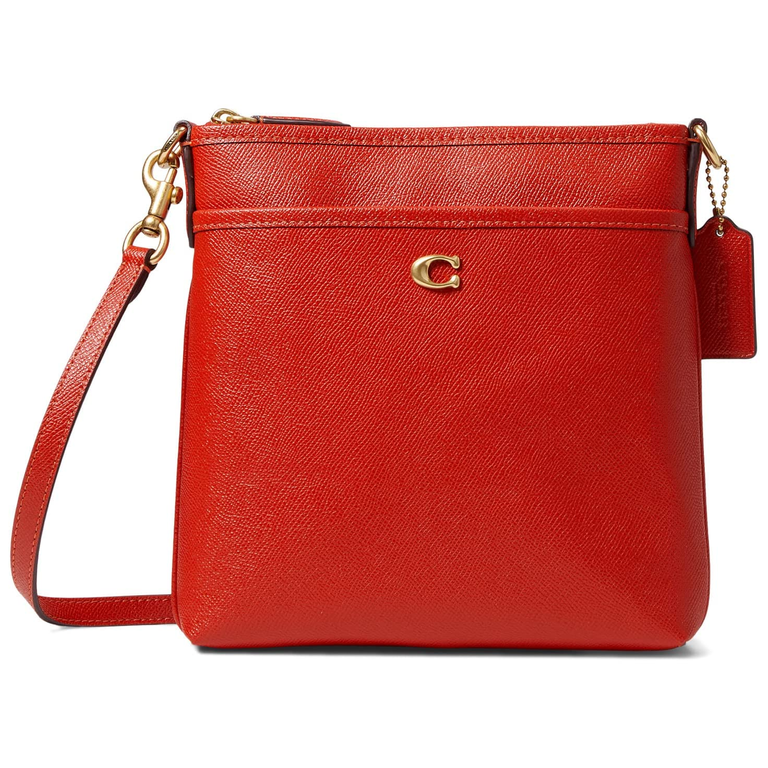 Wearable anniversary gifts are always a great idea, especially if your spouse values practicality and style. This red leather handbag from Coach will add a splash of color to their wardrobe while paying tribute to the 15th anniversary color. The compact design is ideal for storing essential items like keys, credit cards and a phone, while the crossbody strap is comfy to wear when out and about. Make this gift even more special by hiding a little surprise in the interior pocket.
Preserved Red Roses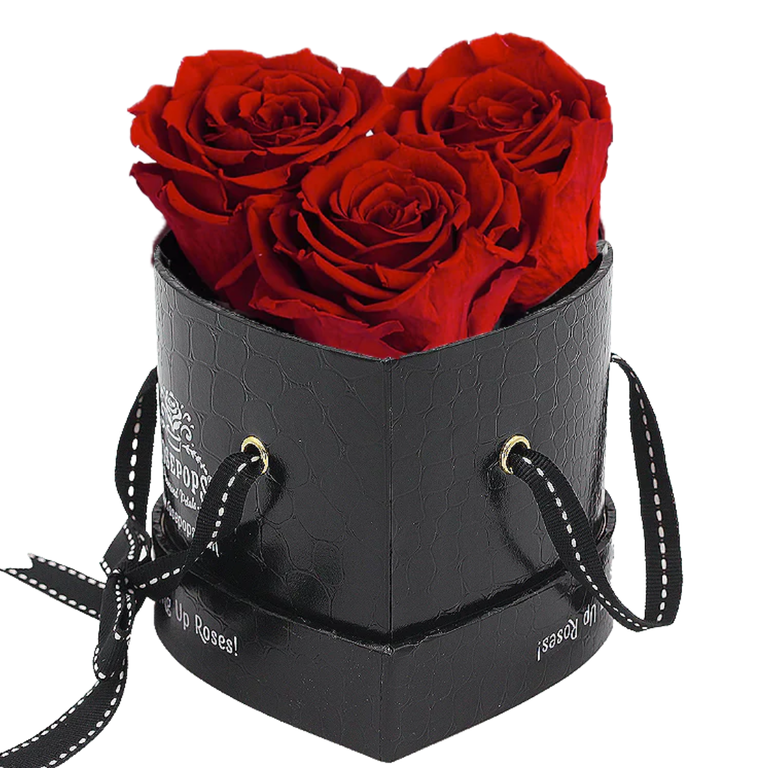 This thoughtful present ticks the boxes for not one but two 15-year anniversary themes: roses and the color red. These preserved flowers will last for up to a year (yes, a year!) after purchase. Plus, the set of three comes in a romantic heart-shaped container. Enjoy 15% off sitewide with the code THEKNOT15.