33 of the Best Stepdad Gifts for Holidays, Birthdays and Weddings
No matter the occasion, your stepdad will love these gifts.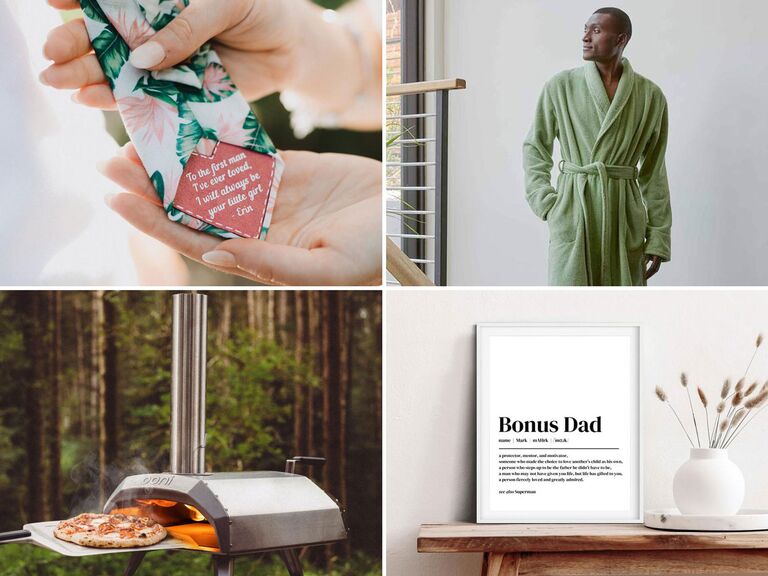 We have included third party products to help you navigate and enjoy life's biggest moments. Purchases made through links on this page may earn us a commission.
Buying gifts for people you care about is one of the easiest ways to express your love for them (it is a love language, after all) and your stepdad is likely to be one of the people at the top of this list. So then why can it be so mind boggling when you're trying to find the perfect stepdad gifts—especially gifts for the stepdad who has everything? To help you narrow down your choices, we're sharing the best bonus dad gifts by category—from Father's Day gifts to birthday presents—so you can shop stepfather gift ideas for every occasion.
In this article:
Father's Day Gifts for Your Stepdad
Your stepdad is one of the most important figures in your life—he's the man your mom or dad chose to love, after all. With this in mind, we've gathered some excellent Father's Day gifts for stepdads.
Pizza Please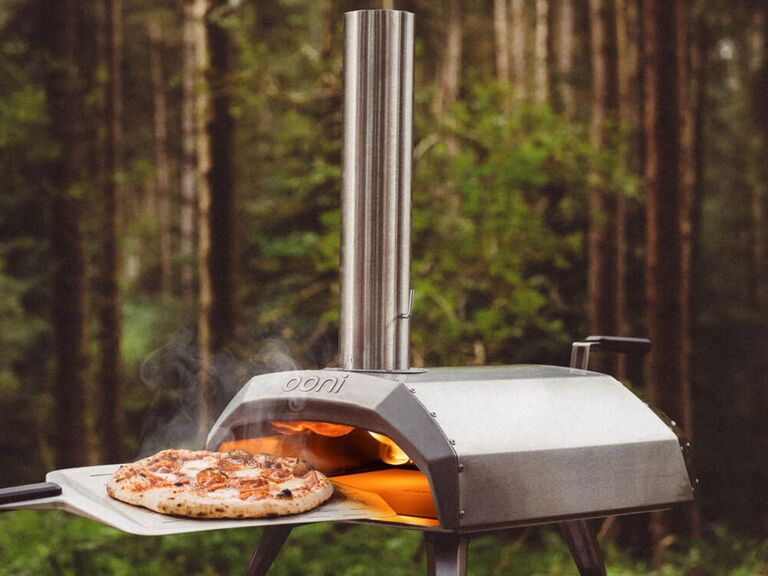 Nothing beats homemade pizza. So if you're looking for a stepdad Father's Day gift, get him to turn his pizza-making skills up a notch with this portable wood-fired pizza oven—and volunteer to be his chief taste tester.

BBQ Essentials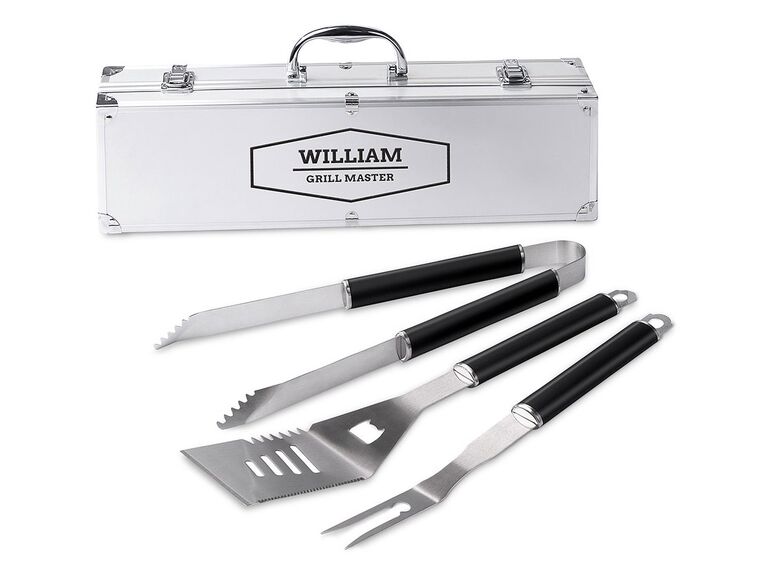 As Father's Day falls at the start of summer, it's the perfect time to crack out the BBQ. Your stepdad will love this custom stainless steel BBQ set which comes in a personalized carrying case. He'll want to show this one off to his friends.

Muscle Magic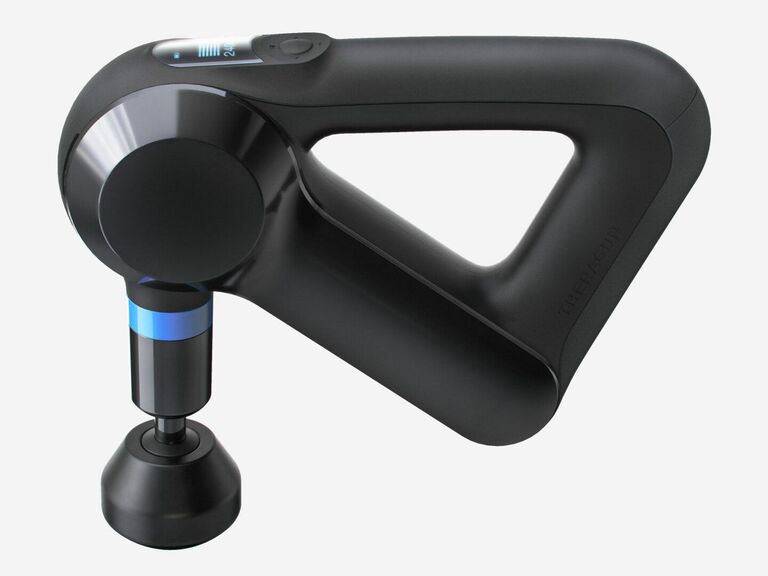 Bonus dad gifts don't come much better than a Theragun. This cult buy offers a powerful deep muscle treatment which can help to relieve soreness and tension—ideal for the stressed-out stepdad.

Boutique Beers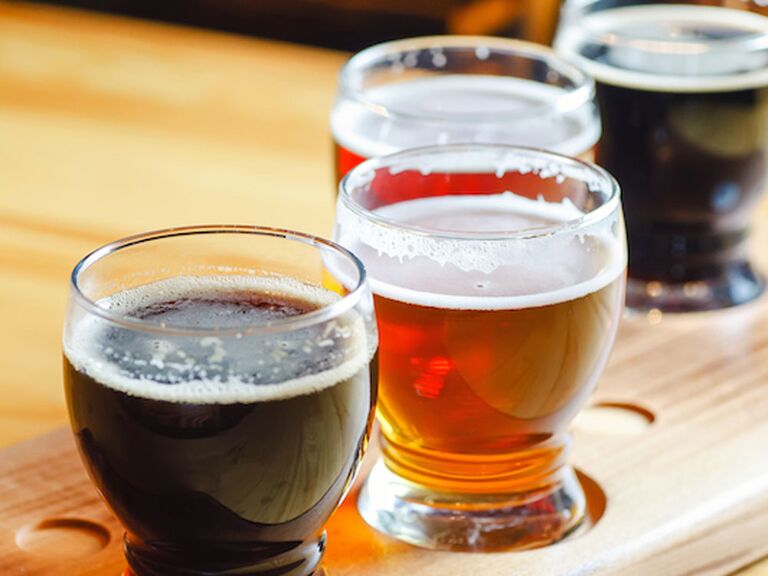 What's better than a one-time present? A present that arrives at your door each and every month. For a stepfather gift idea he'll love, buy him a subscription to the Craft Beer Club. 12 beers from small breweries across the US will land on his doorstep each month.

Custom Case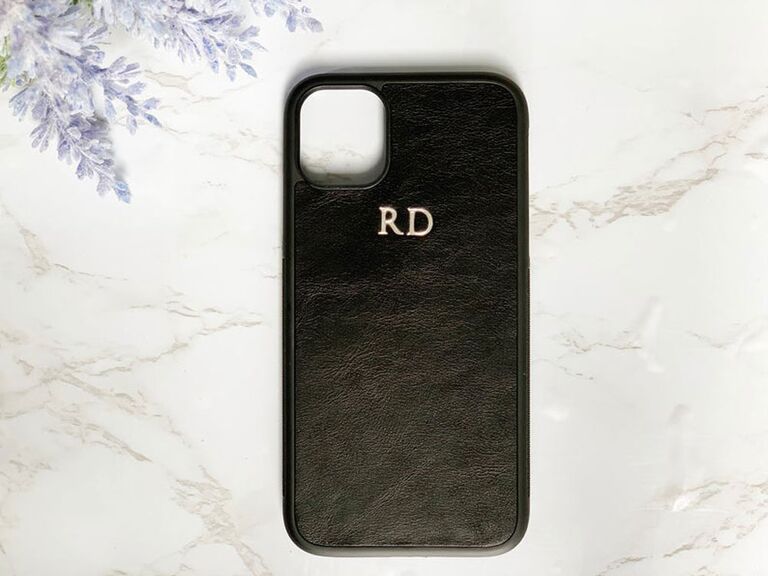 For the stepdad who has everything, this personalized leather embossed phone case is sure to impress. You can choose between black, nude and tan leather and silver or gold foil for the embossing. Plus, it comes in under $40—win!

Caffeine Machine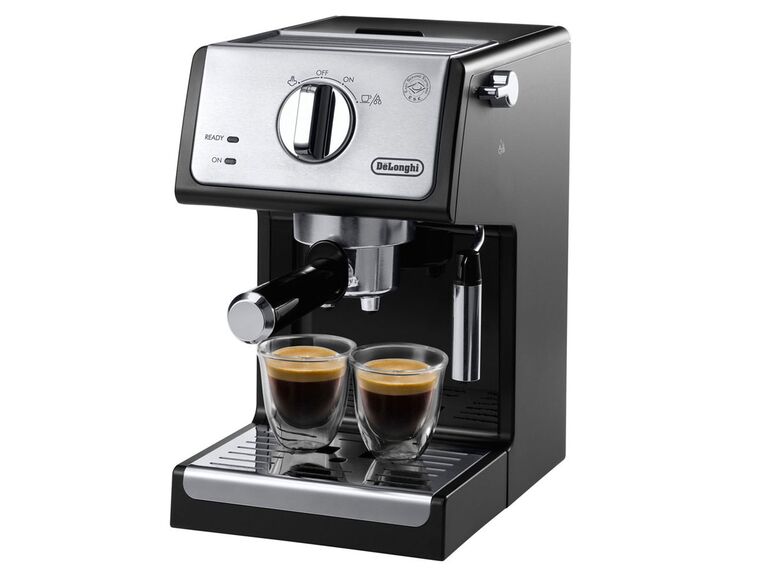 If your stepdad is one of those people who can't start his day until he's had his first cup of coffee in the morning, then this espresso and cappuccino machine is a no-brainer stepdad gift for Father's Day. As well as being easy to use, the 15-bar brewing system gives the coffee a more authentic flavor.

Brilliant Bottle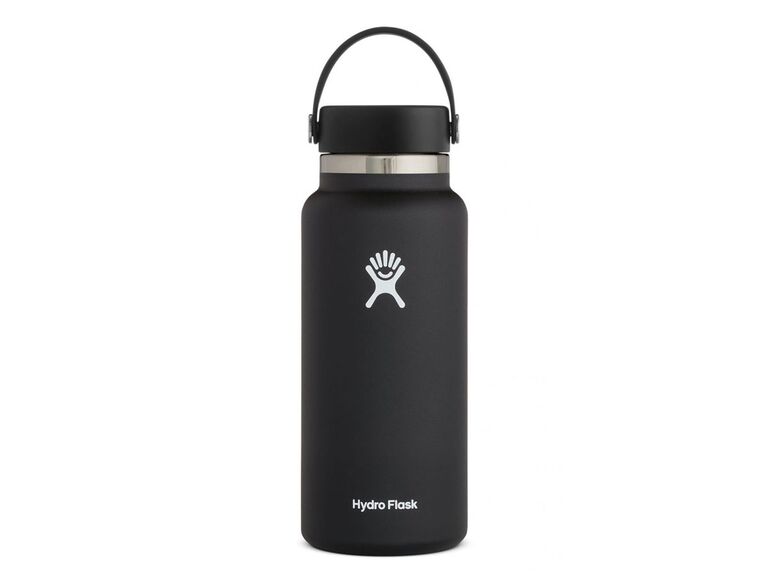 Whether your stepdad needs a big bottle of water for taking to work or as a companion on his next hike, this 32-ounce Hydro Flask water bottle will keep his water cool for up to 24 hours. If he prefers to take a hot drink on the go, it'll keep it hot for up to 12 hours.

A Wee Dram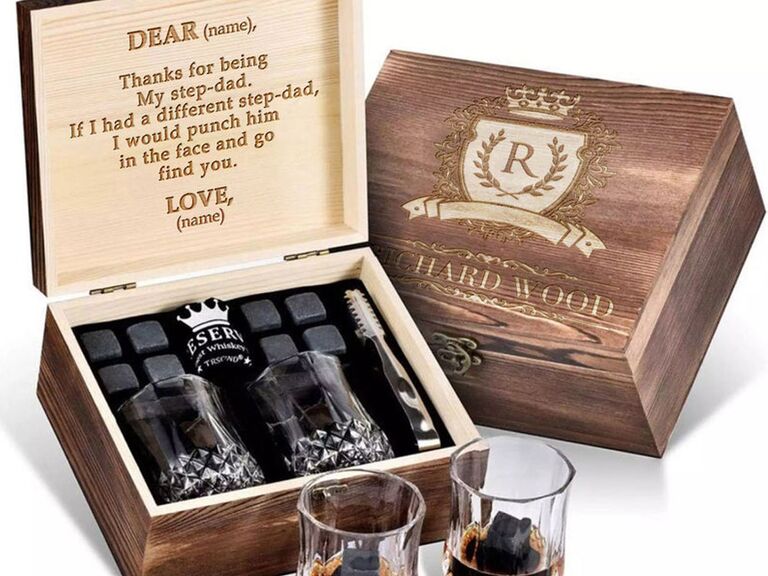 Is your stepdad a whiskey fan? This personalized stepdad gift for Father's Day, which comes with two whiskey glasses and eight whiskey stones in a handcrafted wooden box, will be right up his alley. You can customize the interior and exterior of the box with your stepdad's name for a sentimental gift.
Holiday Gifts for Your Stepdad
From cozy clothing to cool gadgets, these stepdad gifts are bound to put a smile on his face this holiday season.
A Cut Above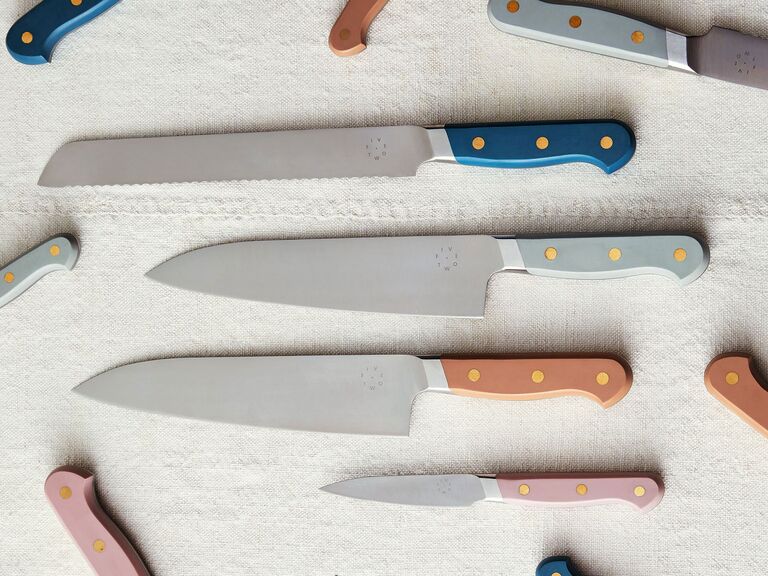 Whether he's cutting off yet another slice of cake or carving the holiday ham, a set of knives will be much appreciated this time of year. These mix-and-match knives from Five Two are made from Japanese steel and soft-touch handles. The earthy tones make them a fun addition to any kitchen.

Oodles of Noodles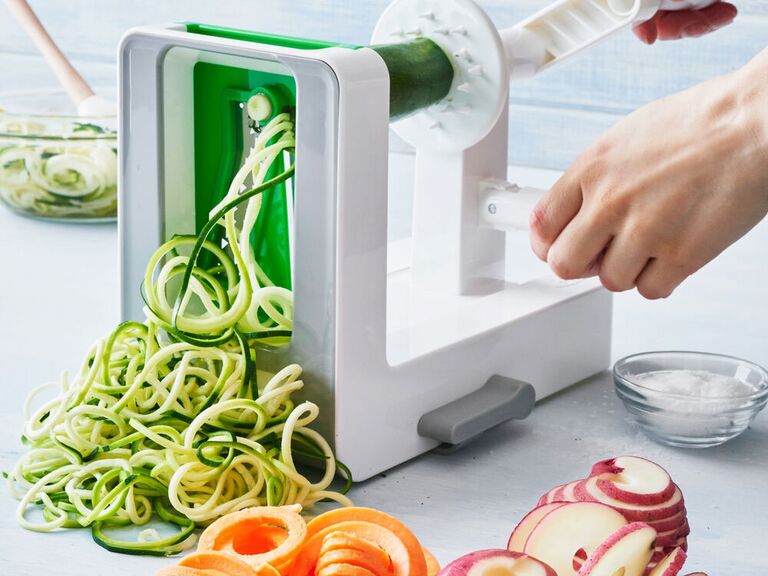 If your stepdad is joining the rest of the world on a New Year's health kick, a spiralizer could make an excellent Christmas gift. Oxo's top-rated spiralizer can turn anything from zucchinis to sweet potatoes into a noodle shape, ideal for throwing together a dish packed with veggies.

Stay Cozy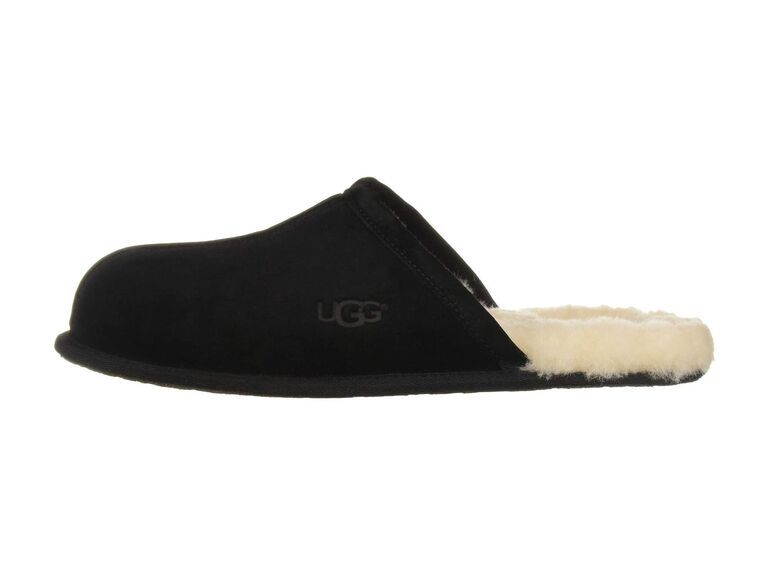 The holiday season means cozying up indoors, so opt for a pair of extra-warm slippers for a thoughtful stepdad gift. These UGG slippers have rave reviews and come in seven different colors so you can tailor them to your stepdad's taste.

Home Brew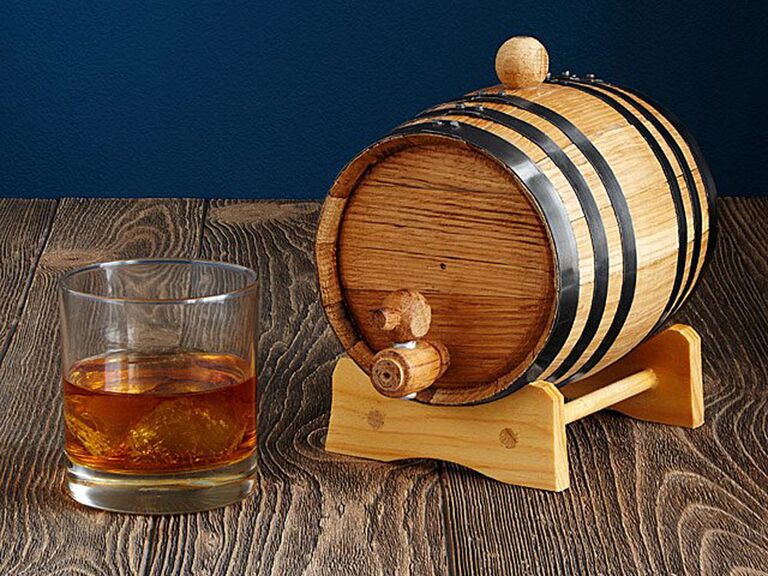 Give your stepdad a project to work on over the holiday season with this whiskey and rum making kit. With a one-liter white oak barrel included, he can get to work making Highland malt scotch whiskey, Kentucky bourbon whiskey or even spiced rum.

Up, Up and Away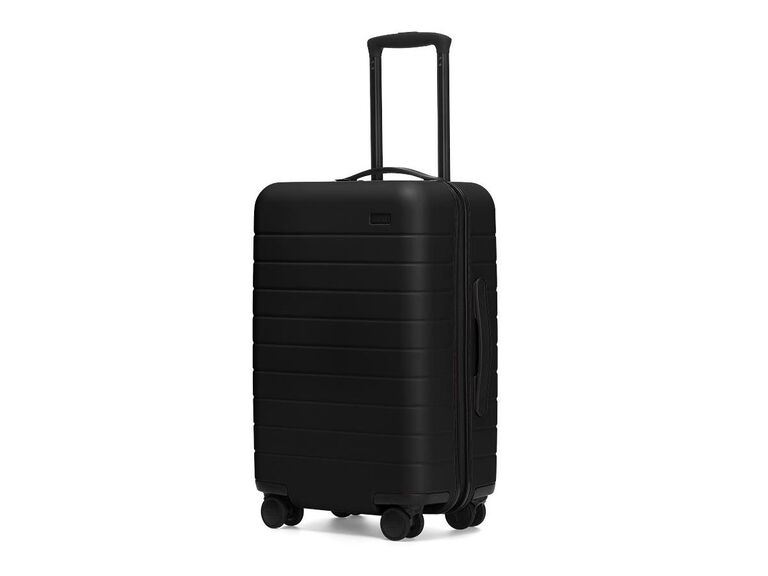 Here's a holiday gift idea for a stepdad who's a keen traveler: a stylish carry-on case from Away. Built to last, this case also comes with an ejectable USB charger so he can charge his phone on the go.

Holiday Essentials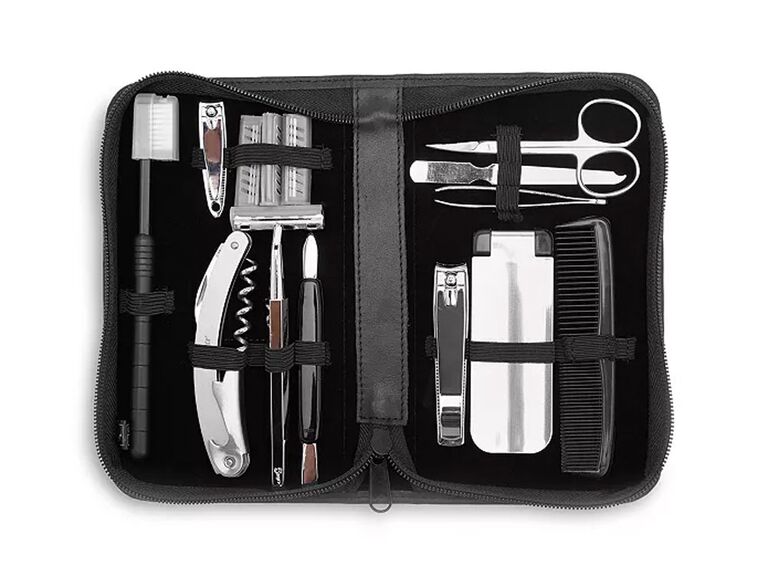 Another option for the stepdad who loves to travel, this leather travel-sized grooming kit is perfect to pack for those longer trips. It includes a razor with twin-pack blades, nail clippers, a corkscrew, toothbrush, comb, lint brush and a shoe horn.

Wrap Up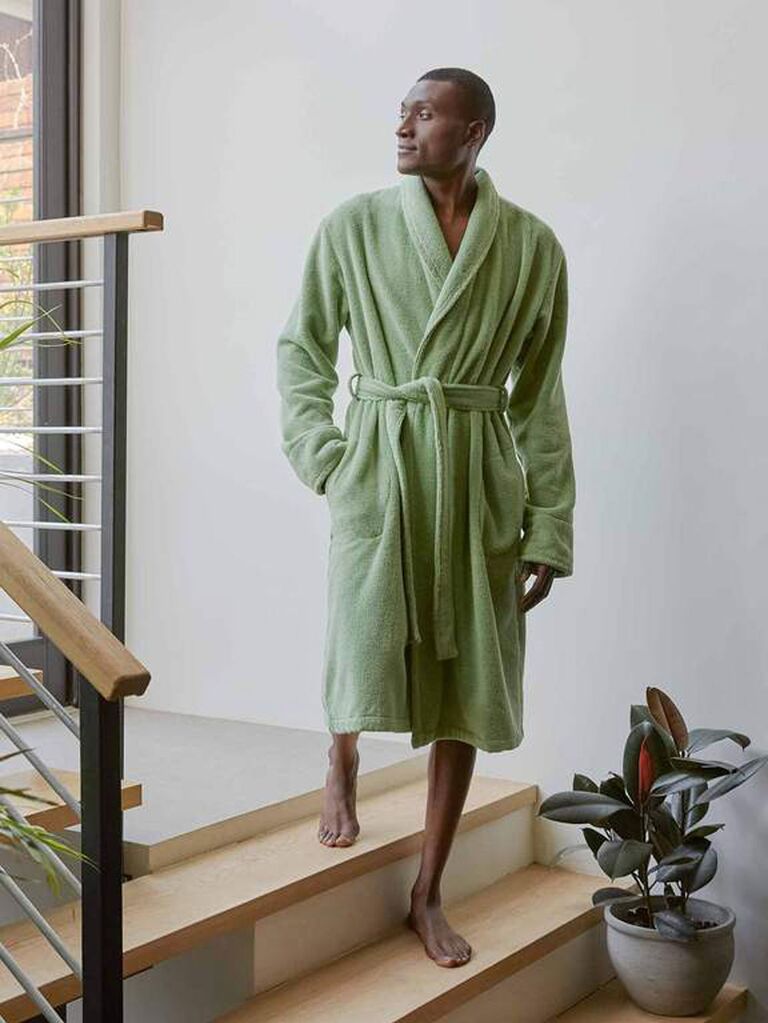 The holiday season calls for days spent lounging in your pajamas and a cloud-like robe. To give your stepdad a holiday gift he will use time and time again, consider this super-plush robe from Brooklinen. The green hue is a nice homage to the season.

About Time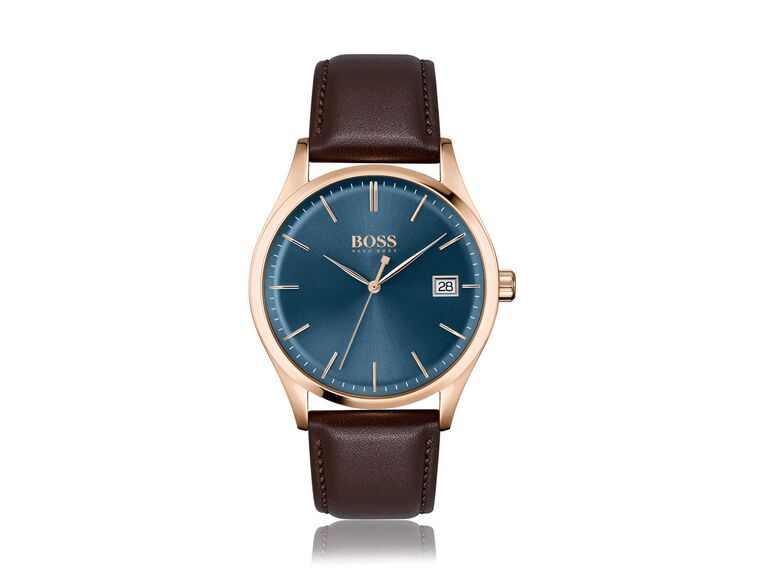 If you're on the hunt for stepdad Christmas gifts, you can't go wrong with a luxe watch. This carnation gold-finished watch from BOSS with a brown leather strap is a thoughtful and extremely useful gift for when you want to get him something extra special.

Cut Through the Noise
The festive season can often be noisy, so give your stepdad some respite with these Beats noise-canceling headphones. Compatible with both Apple and Android devices, he'll be able to listen to his favorite tunes in peace.

Smart Mug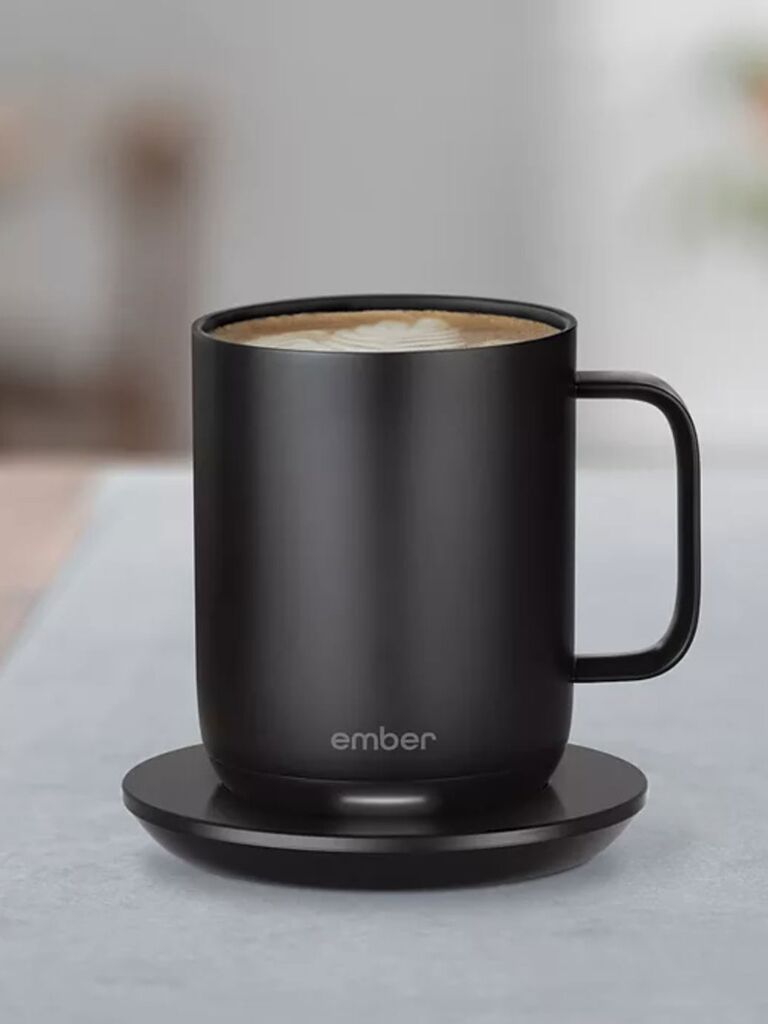 Whether your stepdad drinks coffee or tea or even likes a bit of mulled wine come Christmastime (we don't blame him!), this mug is such a thoughtful stepfather gift idea. The smart Ember mug is temperature controlled and will keep his drink warm for up to an hour.

Birthday Gifts for Your Stepdad
When thinking of a birthday gift idea for your stepdad, think about what he loves to do the most and buy something to enhance this pastime. We've come up with a few ideas to help below.

All-Weather Adirondack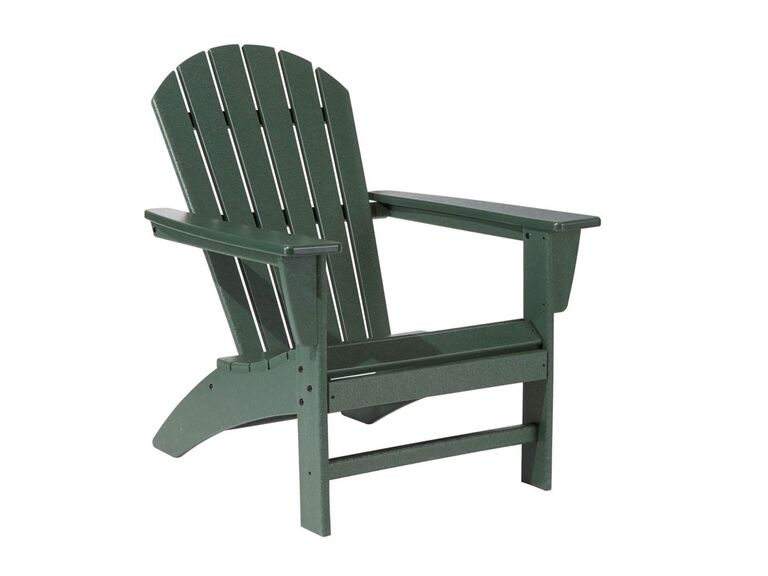 Whether your stepdad is a bibliophile or just wants to appreciate the garden a bit more, he'll love this super-comfy Adirondack chair. As well as the dark green hue, it also comes in seven other colors including blue, red and stone.

Durable Daypack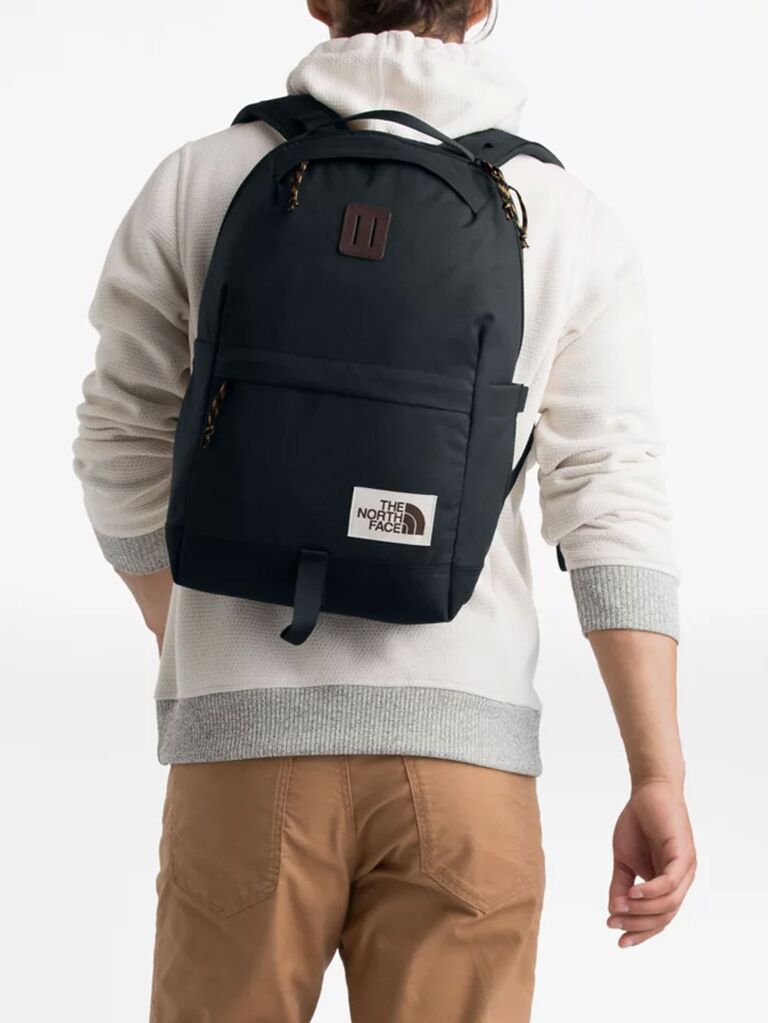 If you're stuck for a birthday gift idea for your stepdad, this daypack from The North Face is a sure winner. Available in 10 different colors, the pack includes a laptop sleeve and has a water-repellent finish—perfect for taking with him on his outdoor adventures.

Radio Star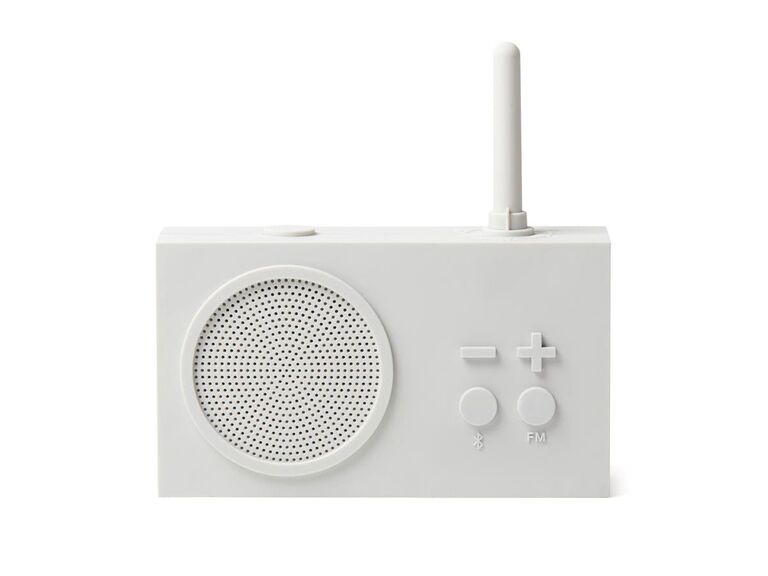 Singing in the shower is a stepdad's favorite pastime, so give him more reason to do so with this waterproof speaker. As well as being able to connect the speaker to his phone via Bluetooth, he can go old school and use it as a radio too.

Stop the Press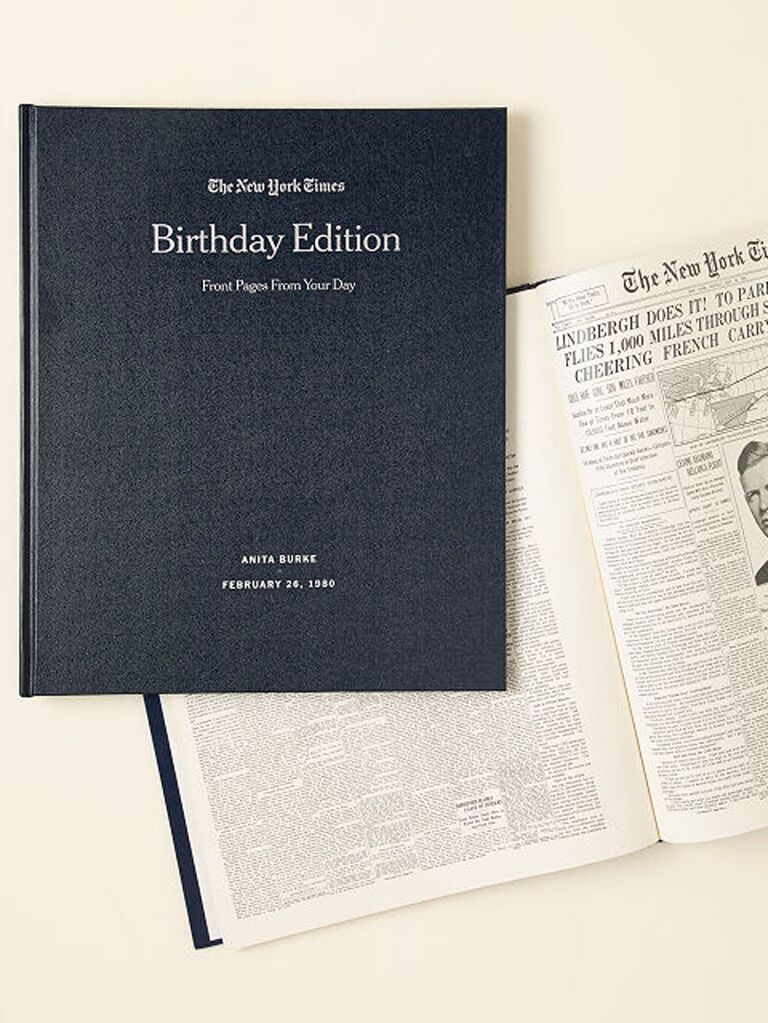 Personalized stepdad gifts are a great option for his birthday present, and this The New York Times custom birthday book is a unique option. The book binds together a collection of NYT front pages from each year since his birth. Plus, you can personalize it with his name and birth date too—what a lovely milestone gift.

Coffee Lover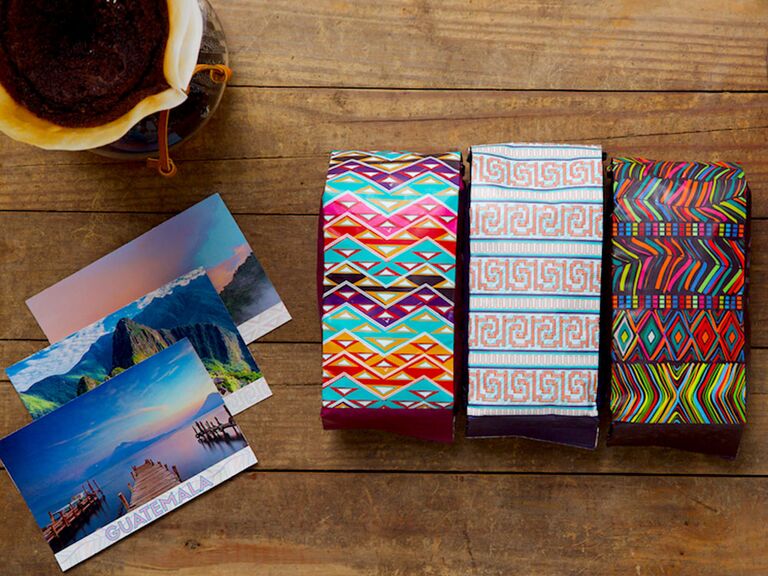 Give your bonus dad a coffee world tour with this cool birthday gift idea. Once a month your stepdad will receive a bag of single origin coffee as well as a postcard from the country the coffee originated in.

Smart Wallet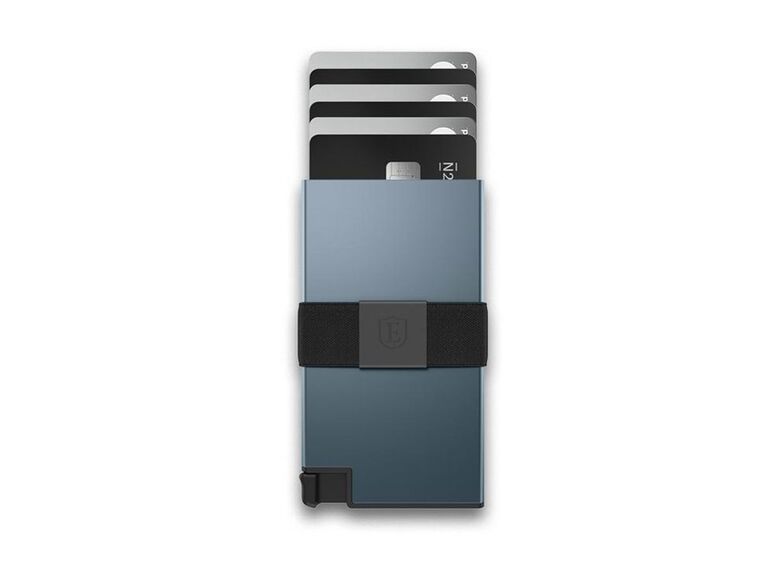 For a birthday gift idea for your stepdad that won't break the bank, this slick cardholder is made with space-grade aluminium and fans out the cards at the click of a button. It has space for up to 15 cards and bills, while its smart tech also blocks wireless theft.

Super Shaver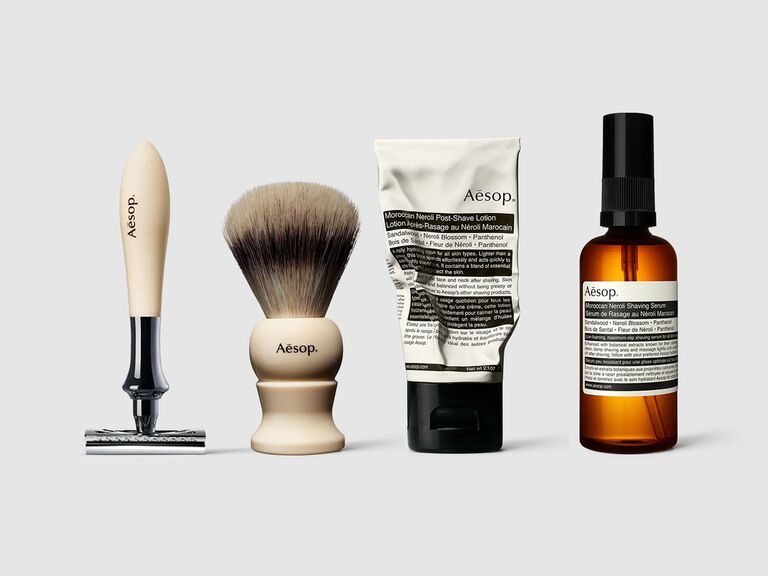 Treat your stepdad to a luxe shaving kit for his birthday this year with Aesop's complete shaving care kit. It includes a double-edge razor, shaving brush, Moroccan neroli post-shave lotion and shaving serum. He'll feel fancy just unwrapping it.

Stream It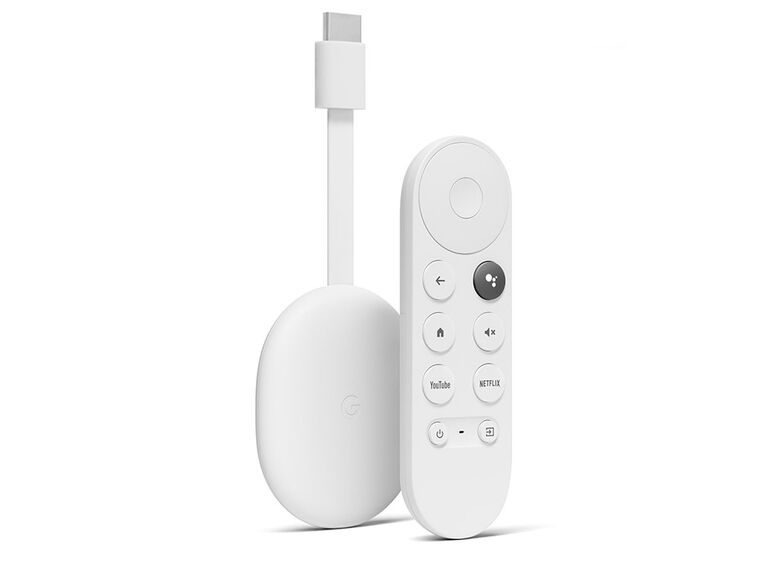 With Google's Chromecast and Google TV, he can stream almost anything from his phone to his TV—meaning your stepdad can watch those YouTube videos he loves in high definition.

Wedding Gifts for Your Stepdad
On a day that's all about you and your love, be sure to put aside some time to show your appreciation for the ones who love you. Here, a list of sweet gifts for your stepdad at your wedding.
Sentimental Keepsake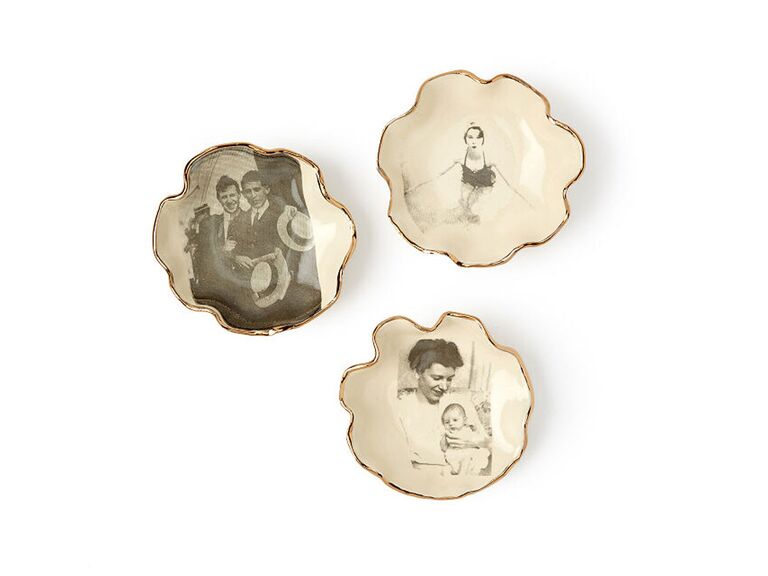 For a thoughtful stepdad gift he'll treasure for years to come, opt for this set of three keepsake dishes from Uncommon Goods which can be personalized with a picture of the two of you. Once you've chosen the photos, ceramist Melissa Reddick glazes the image in black and white onto the stoneware. Talk about an instant heirloom.

Thoughtful Typography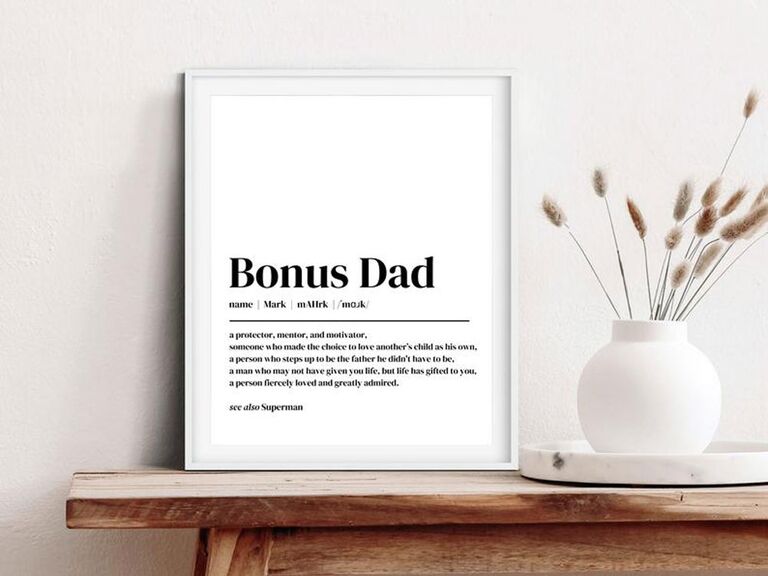 Show your bonus dad some love with this lovely printable artwork from Etsy. You can customize it with your stepdad's name and his nickname and give it to him on the morning of your wedding.

Heartwarming Handkerchief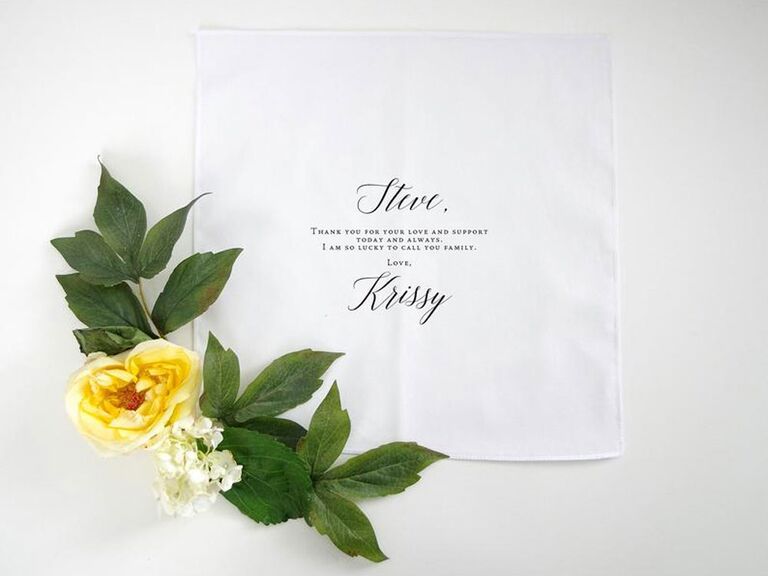 A handkerchief will always make a good wedding gift for your stepdad—it may come in handy for him during the speeches. Personalize this Etsy wedding gift with your names for a nice keepsake.

Cool Cologne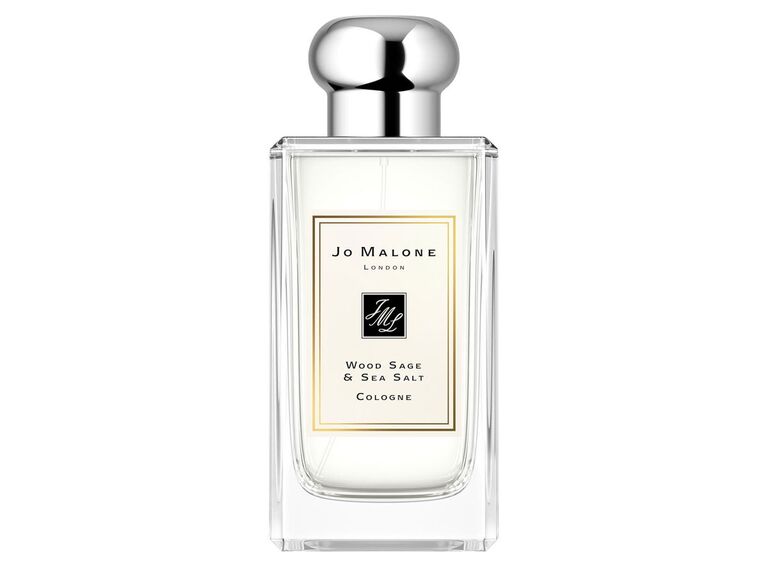 On the morning of your wedding, take some time with your stepdad to give him this woody cologne as a thank-you gift for his love and support. Every time he wears it from then on, he'll think of that special day.

It's in the Details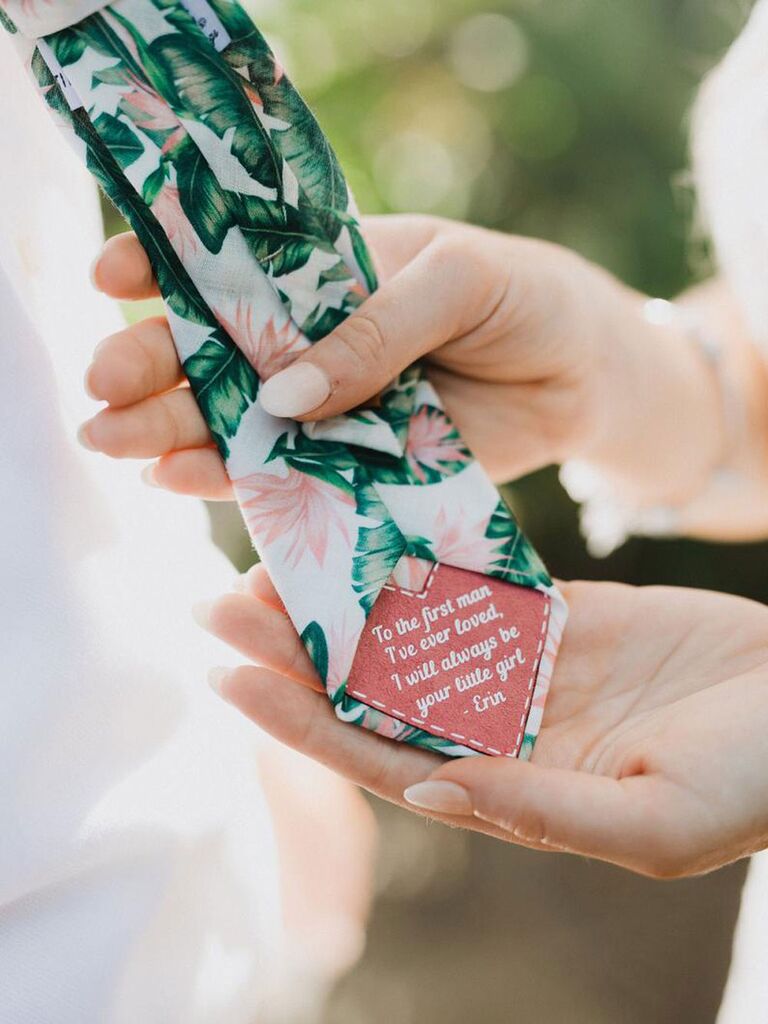 Stepdad gifts don't get much more sentimental than a personalized tie patch for him to wear on your wedding day. This love heart-shaped patch comes in several different hues, so you can match it to the tie he'll be wearing.

Never Break the Chain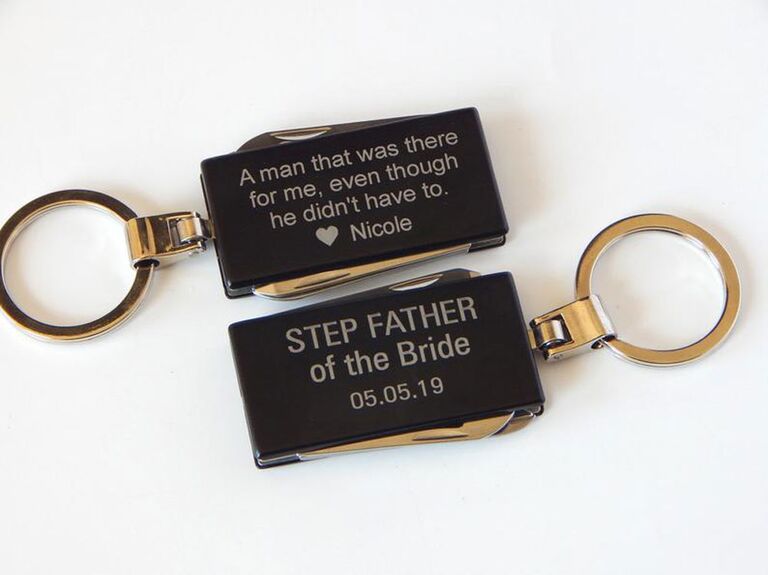 Sometimes it's the smallest tokens that make the biggest statements. Give your stepdad a wedding gift he'll have with him forever with this personalized stepfather keychain.

Joined at the Hip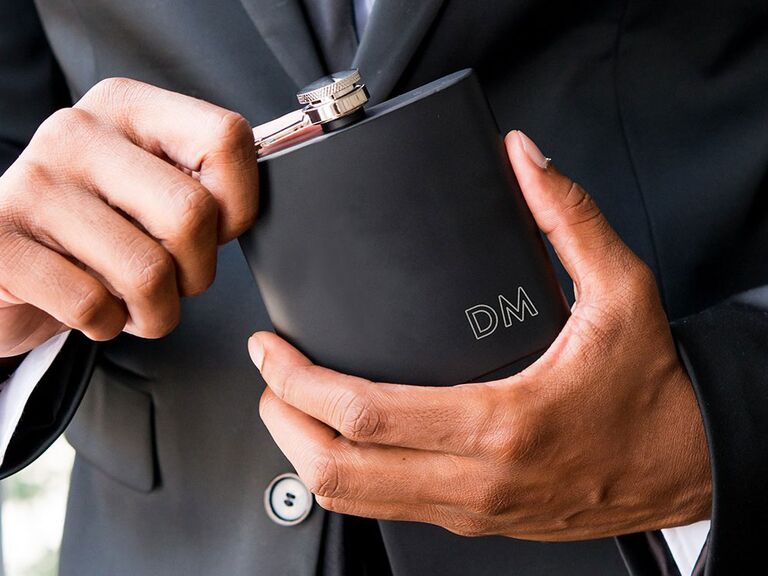 If your stepfather is making a speech on your wedding day, give him a vessel to hold his liquid courage. This personalized hip flask from The Knot Shop is a stylish wedding gift idea for your stepdad.