Destination Weddings in Puerto Rico
by The Knot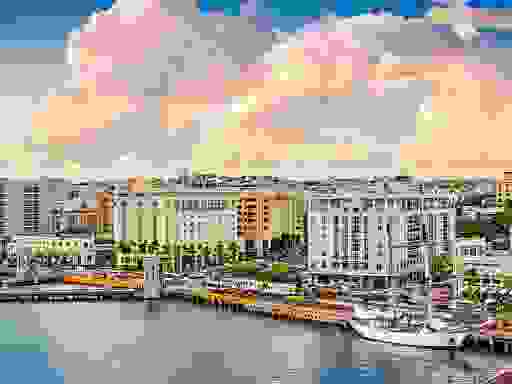 Why Here?
Beautiful Puerto Rico has so much to see and do that couples will be tempted to spend their honeymoon here, too. This U.S. territory offers a nice blend of relaxation and cultural and historic sights (your non beach-going guests will appreciate the options).
What to Know
As with all Caribbean destinations, fickle weather is an issue. Hurricane season lasts from June 1 to November 30.
Sun worshippers should note that San Juan and the northern coast tend to be cooler and wetter than Ponce and the southern coast.
If you're looking for a sophisticated wedding with a cosmopolitan feel, stay in Old San Juan. If a laid-back beach wedding is what you're after, head to a popular resort such a Luquillo Beach. If you want to try out one of the hottest new destinations in the Caribbean, go to Vieques Island.
Marriage Requirements
Residency requirement: None for U.S. citizens
Necessary documents: As of August 2010, non-resident couples who wed in Puerto Rico need to provide:
Medical certification that complies with all the required proof that you can marry in your place of residence. This must be valid for ten days from your travel date; thereafter the government requires recertification for proof.
Government or state issued photo identification from your place of residence
Passport or electoral card
Copies of both your birth certificates
Internal Revenue Stamp of $20.00 from the Puerto Rico Government
Divorce decrees or death certificates for any previous spouses
A notarized sworn declaration stating that you are not a resident of Puerto Rico, that the purpose of your visit is to marry, and that you will not reside in Puerto Rico for longer than your intended visit as stated in your visitors entry pass issued by your foreign correspondence agency.
For More Info: Demographic Registry office in San Juan, (787) 728-7980, or seepuertorico.com