Why Meditation Might Be The Key To The Best Wedding Day Ever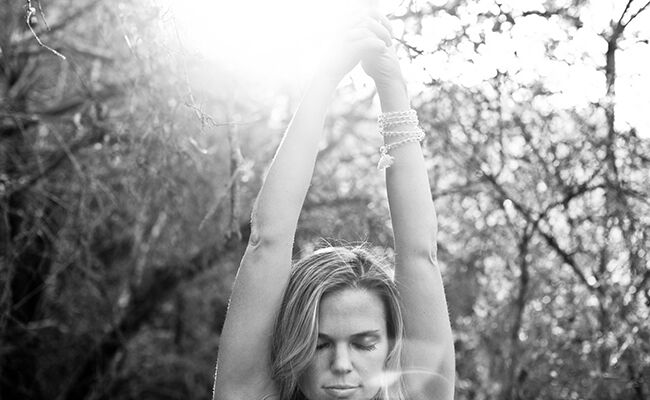 On the day of her wedding Laura Conley's hair and makeup artist triple-booked herself and didn't have enough time to finish everyone's hair and makeup. Laura didn't panic, she says because she had meditated and done yoga the morning of her wedding. "My mom was totally freaking out, but I was fine."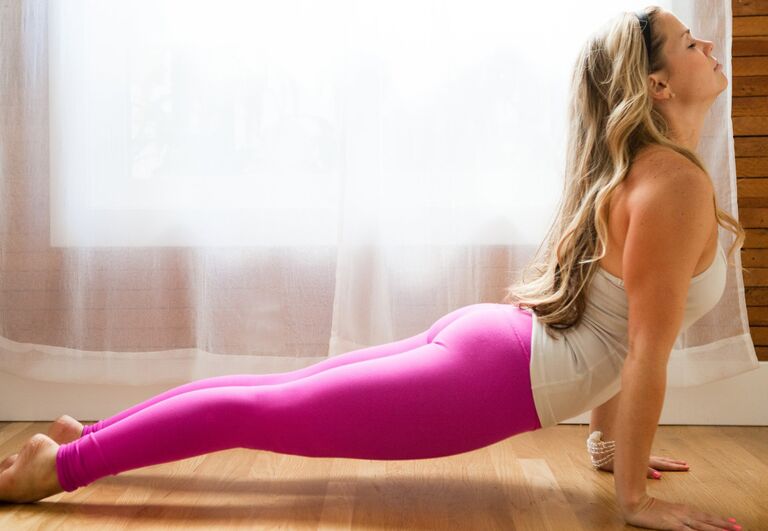 That's Laura!
Now she teaches a class in Los Angeles called BrideChilla Yoga that teaches to-be-weds how to meditate and practice yoga in the months and days leading up to the wedding. It's become so popular that she now leads yoga and meditation for bridal showers and even bachelorette parties.
Why Meditate
Meditation is proven to help with better sleep, weight loss, stress, blood pressure and anxiety – don't tell us wedding planning hasn't allowed a few of these issues to creep into your day-to-day! And to-be-weds who meditate swear by it because as Laura puts it, "it helps with mindfulness, so you're just more aware of every little thing that you're doing, and you're able to hit the pause button a little bit easier." In other words, it'll help you keep all those little details in perspective.
Where to Meditate
You don't have to live near a meditation studio (Laura teaches at Unplug Meditation in LA!), you can actually do it anywhere. Laura recommends two apps, Yogaglo.com and Headspace. Both give you access to great meditation instructors and the sessions are short (so you can squeeze one in between a venue visit and dress fitting)!
When To Meditate
Liken it to going to the gym. The more you do it, the better the results. "I would recommend every day," Laura says. "But if you miss a day, just begin again (kind of like a diet). Don't beat yourself up because this is supposed to be a compassionate practice where you're connecting with yourself. " Even if you can only fit in three minutes, that's going to make a big difference.
How To Meditate
"If you can breathe, you can meditate," Laura says. And while you may have thought that meditating involves sitting with your legs crossed and hands out, you can actually sit however you want (as long as you don't fall asleep!).
Here's one way to do it: Set your timer for three minutes, and find a chair or a couch or a pillow to sit on. Get into a comfortable position and inhale. On the inhale, think of something you want to bring into your life, then exhale something you want to let go of. "For example, inhale the word 'love' and exhale 'stress,'" Laura recommends. Breathe in and out like this until the timer rings.
Even if you think you're one who gets distracted all the time, the most important part is that you practice. As you're sitting there, your mind might start to wander. "Every time that happens, which it will, it's really a discipline of catching yourself following a distraction and then coming back to your meditation," Laura says.
At the end of it all, you should feel more relaxed and grounded. Practice as often as you like! "I tell brides to feel their feet on the earth, like literally just feel your feet on the earth and take three deep breaths, says Laura. "If you can do that throughout the day, then your experience is going to be completely different and hopefully shift towards positive." Amen, Laura!
Want more? Right here!
> Our favorite fall wedding ideas