Ditch the 'I-Do Crew' Tees in Favor of One of These Bachelorette Outfit Themes
Seriously, who doesn't want to get dressed up like Harry Styles on their bach night?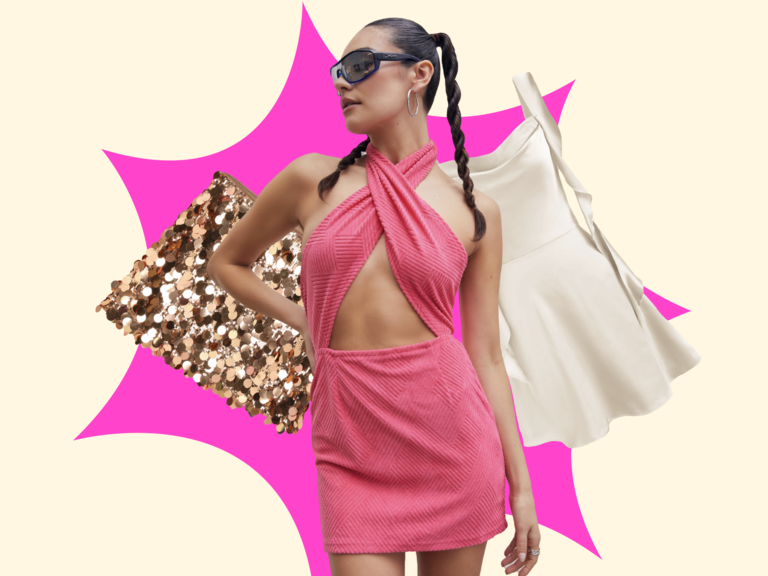 Photos: Cider, Design: Natalie Romine
Tired of cliché bach party T-shirts? Can't say we blame you. Here's the good news though: When it comes to bachelorette outfit themes, the options are limitless (so if you were looking for a sign to ditch the tacky penis decor in favor of something a little more you, consider this it). In all seriousness, your bach night or weekend can look any way you want it to, whether that means opting for something classic like a cowgirl theme, or having your crew wear matching Guy Fieri wigs and flame-printed button-ups (BTW, we totally support either one).
A good theme can make for great memories (and even greater photo-ops), but coordinating the perfect group ensemble isn't always an easy task. Enter: us. Keep reading to discover a few of our favorite bachelorette party outfit themes for you and your crew. Then, share these shoppable picks with your bridesmaids to help kickstart the celebration.
Do You Need an Outfit Theme For Your Bachelorette Party?
The short answer: No. When it comes to your pre-wedding festivities, you make the rules. You can totally rock a little black dress, little white dress or any other type of going-out look if that's more your style. But, if you're anything like us and love an excuse to get dressed up in matching fits with your squad, you might decide on a theme.
Outfit themes are obviously fun, but they can serve practical purposes as well. If you're headed to a crowded setting, like Disney World or a nightclub, they're a great way to spot members of your group. Plus, they also let others know it's your bachelorette night (and hey, they just might want to buy you a drink). We'll toast to that.
Bachelorette Outfit Themes for Every Crew & What to Wear
Looking for the latest-and-greatest when it comes to bachelorette party outfit ideas? We've been keeping tabs on the trends. Here's twelve of our top picks for 2023-24.
Come On Barbie, Let's Bach Party: Barbie Theme
So, you've found your Ken—now it's time to celebrate! Have your crew get decked out in pink and join you for a Barbie-themed bachelorette party. Whether you're hosting at your Dream House, or heading to an exciting destination, we're sure this theme will be a hit.
What to wear: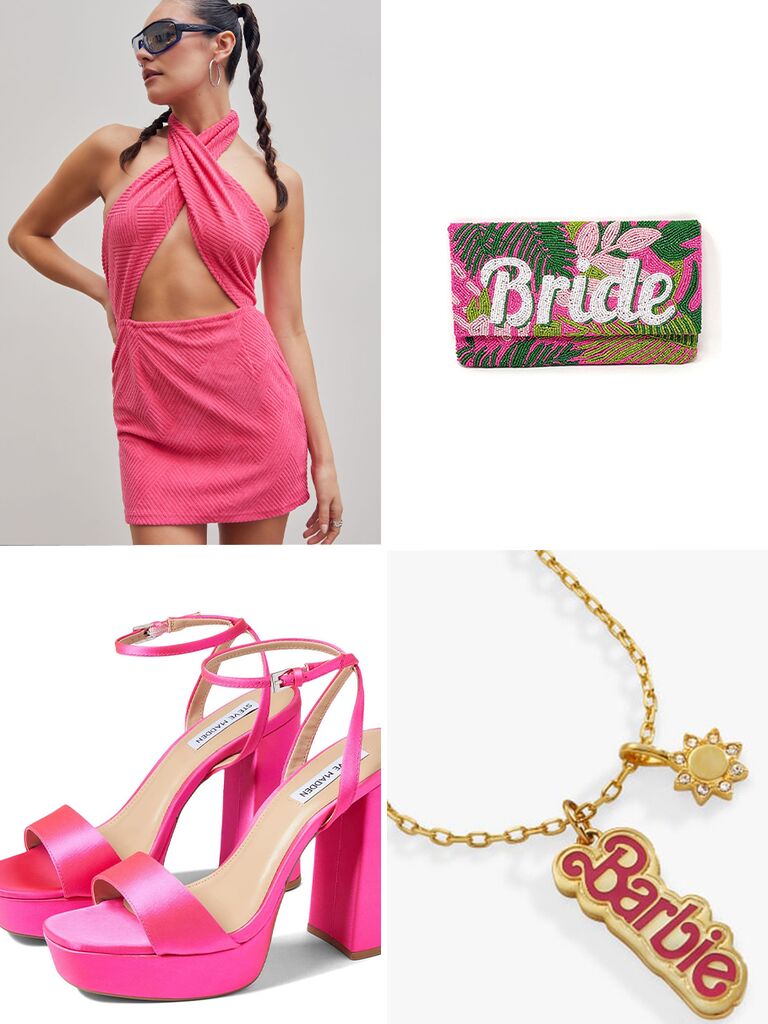 Mamma Mia! You're Getting Married: Disco Theme
Honey, Honey: You're going to love this bach party theme. Grab your gogo boots and join your fellow dancing queens for a '70s disco-inspired night on the town. After the party, you'll be ready to say 'gimme, gimme, gimme. . .a new last name!'.
What to wear: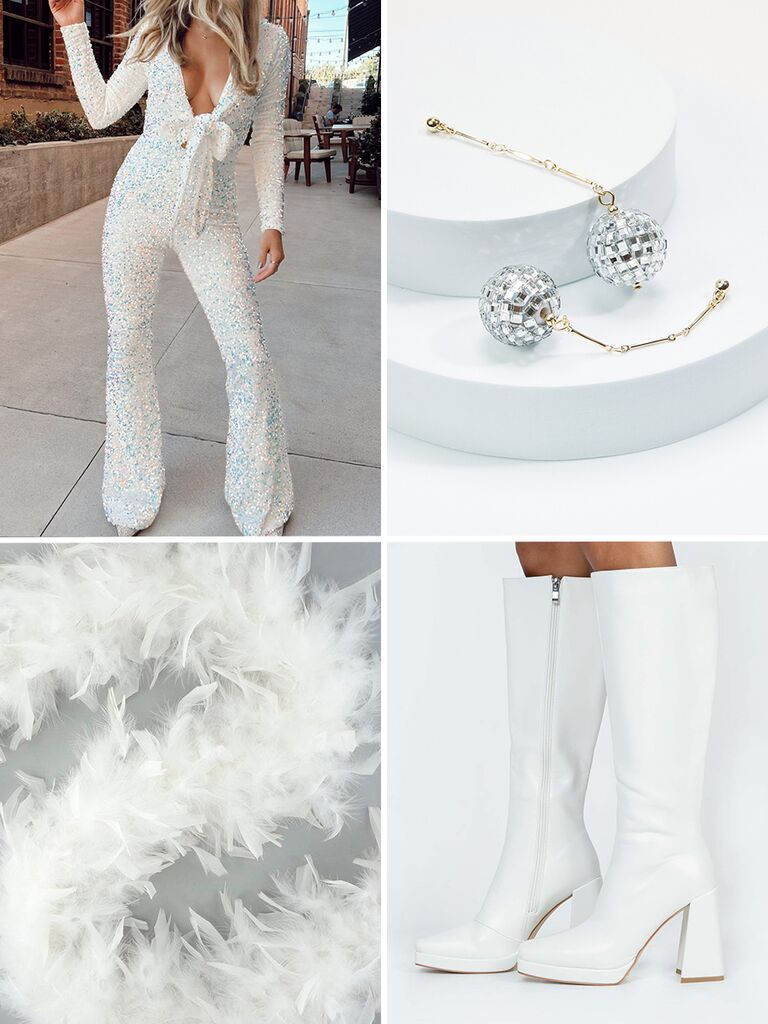 Bride's Last Ride: Rodeo Theme
Three words: Let's go Girls! Saddle up and get ready to host the best boot scootin bach party in the wild, wild West. With a pink cowboy hat and boots, you can bring Nashville to you, no matter where you're heading for the celebration. The best part? The prerogative to have a little fun, of course.
What to wear: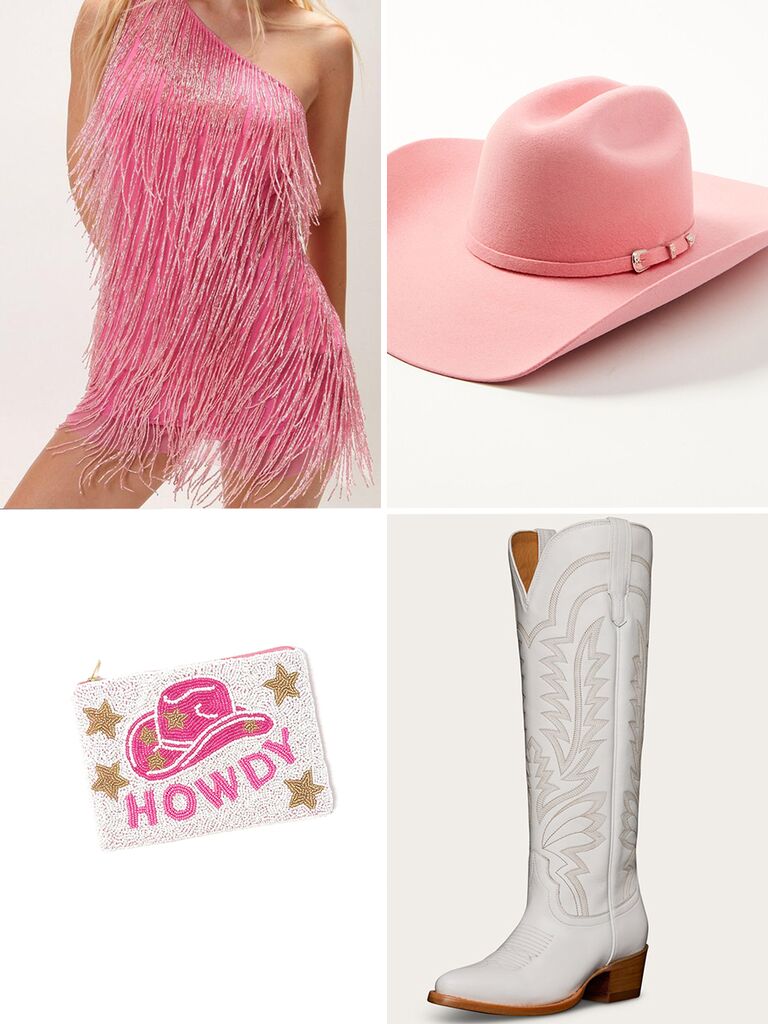 End of an Era: Taylor Swift Theme
You found your Lover—talk about a reason to celebrate! We think you'll agree, a Taylor Swift-inspired bachelorette party is the perfect way to close out your single era and ring in a new one: Married life. Encourage your guests to each come dressed as a different Taylor Swift era and get ready to dance the night away.
What to wear: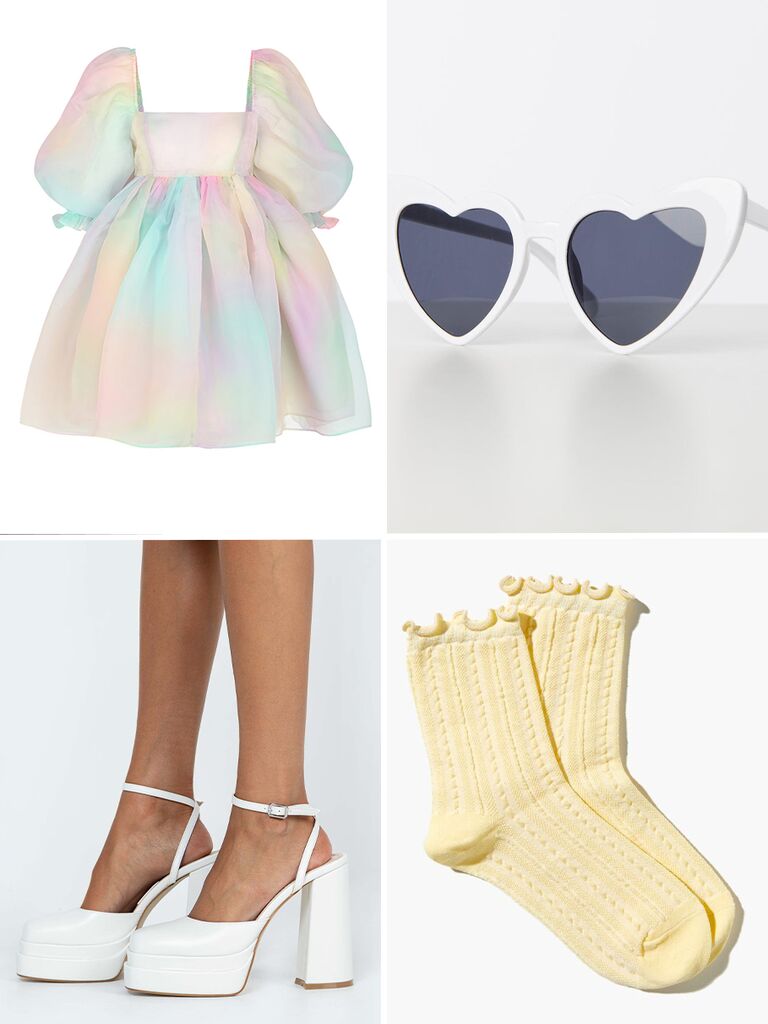 Drunk in Love: Beyoncé Theme
A Beyoncé theme is a *flawless* choice for your bachelorette party. Not only can you channel your inner Alien Superstar with an ultra-glamorous fit, but you can also spend the night singing along to new and nostalgic Bey hits with your besties. One thing's for sure: a sequined set and fringey cowboy hat will have you saying, 'it should cost a billion to look this good.'
What to wear: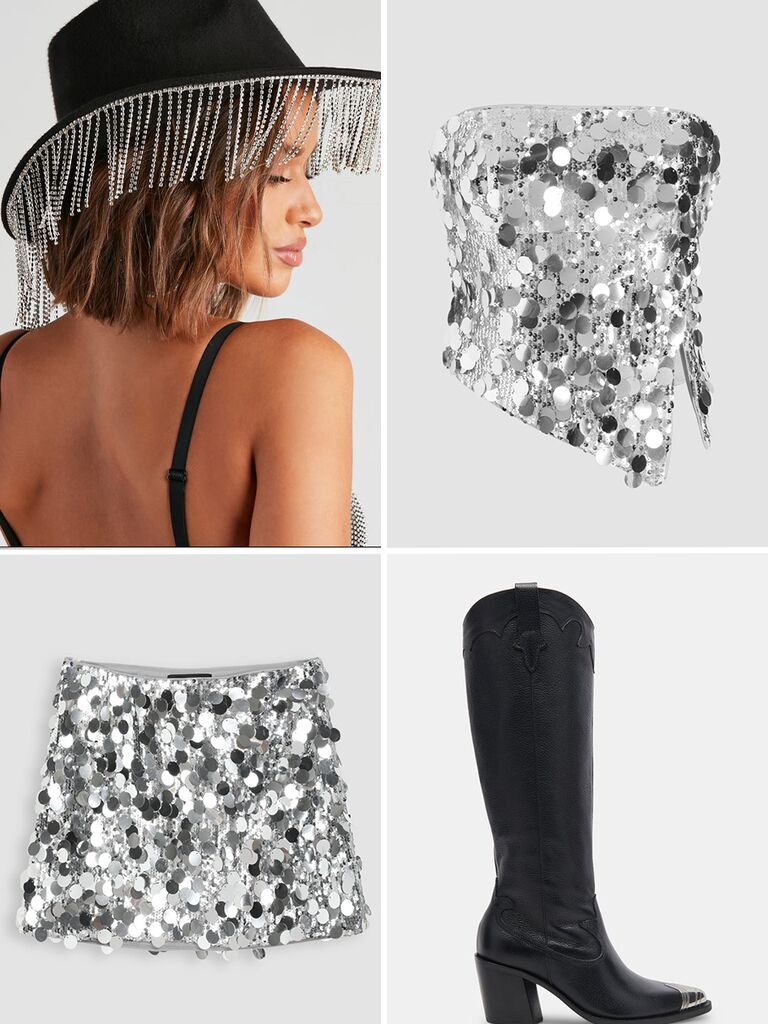 Watermelon Sugar Bride: Harry Styles Theme
Getting tickets to Love on Tour certainly isn't easy, but throwing your very own Love on Tour-themed bachelorette party can be. All you need is your besties and a jam-packed playlist of Harry Styles and 1D hits. Throw on one of Harry's signature feather boas and a pair of heart-shaped sunglasses and you'll be golden.
What to wear: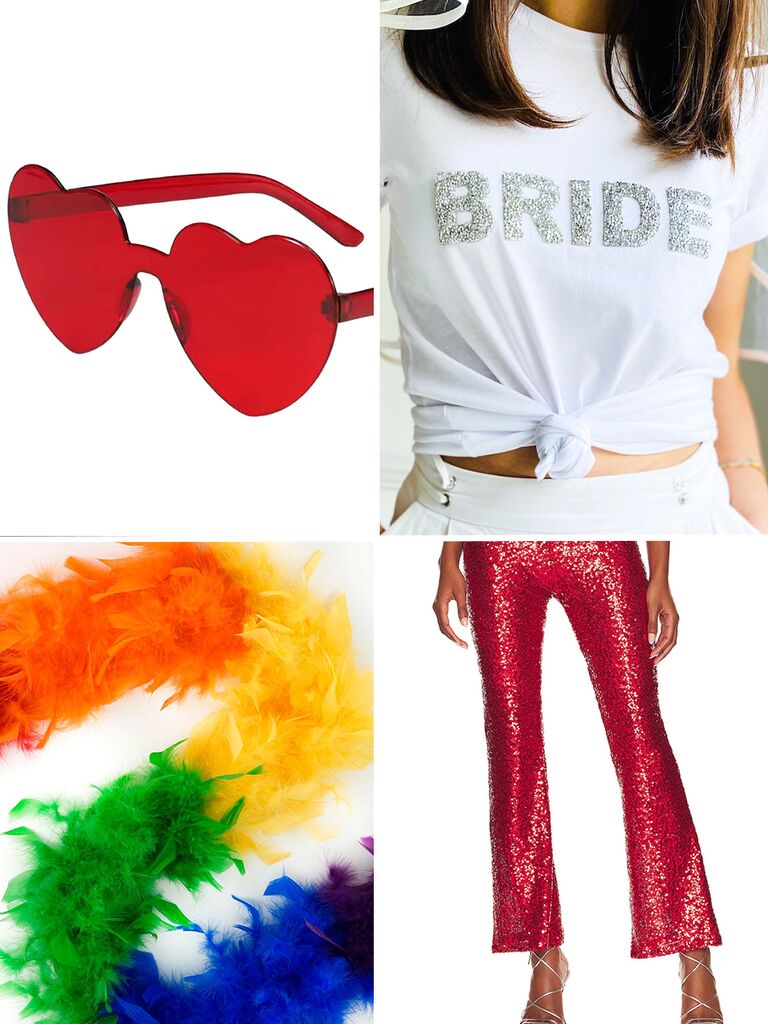 A Match Made in Heaven: Tennis or Pickleball Theme
So, you've finally met your match. . .Why not celebrate with a match of tennis or pickleball? We think you and your squad will *love* this theme (pun intended). Toss on your tennis skirt and comfiest pair of shoes and get ready to *serve* some serious looks on and off the court.
What to wear: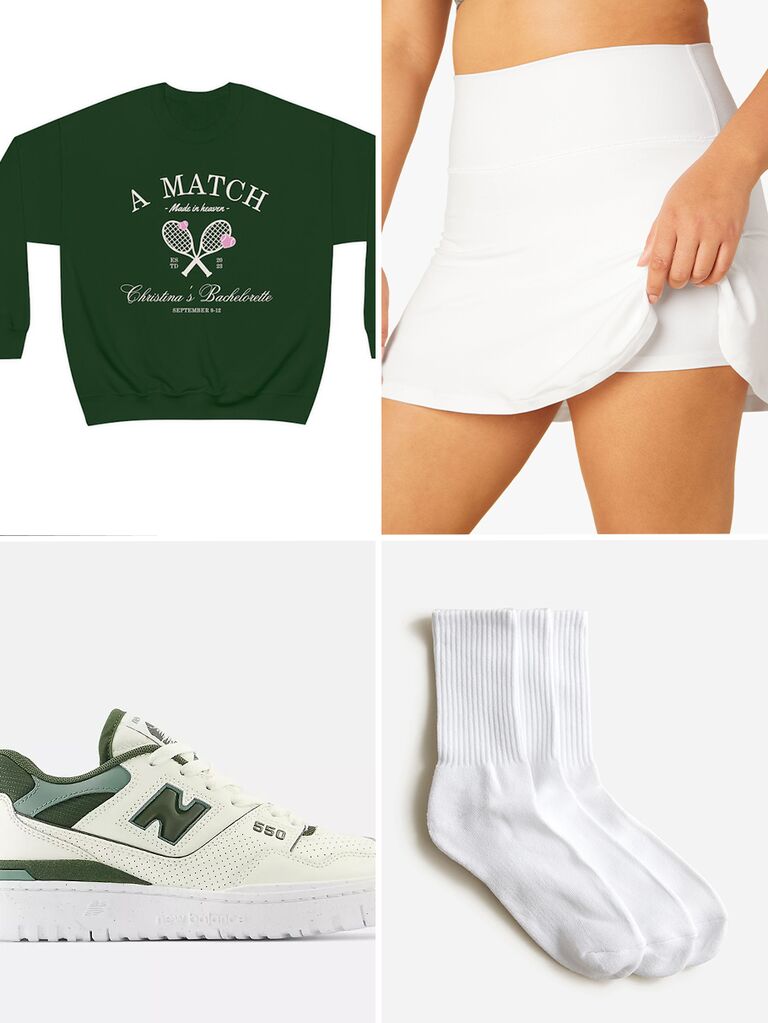 On Cloud Nine: Something Blue Theme
Here's a bachelorette outfit theme that's simply heavenly. Break out the baby blue PJ's and join your besties for a celestial slumber party. The best part: Your crew will double as your 'something blue'. One thing's for sure: You'll be *dreaming* of this day for years to come. . .literally.
What to wear: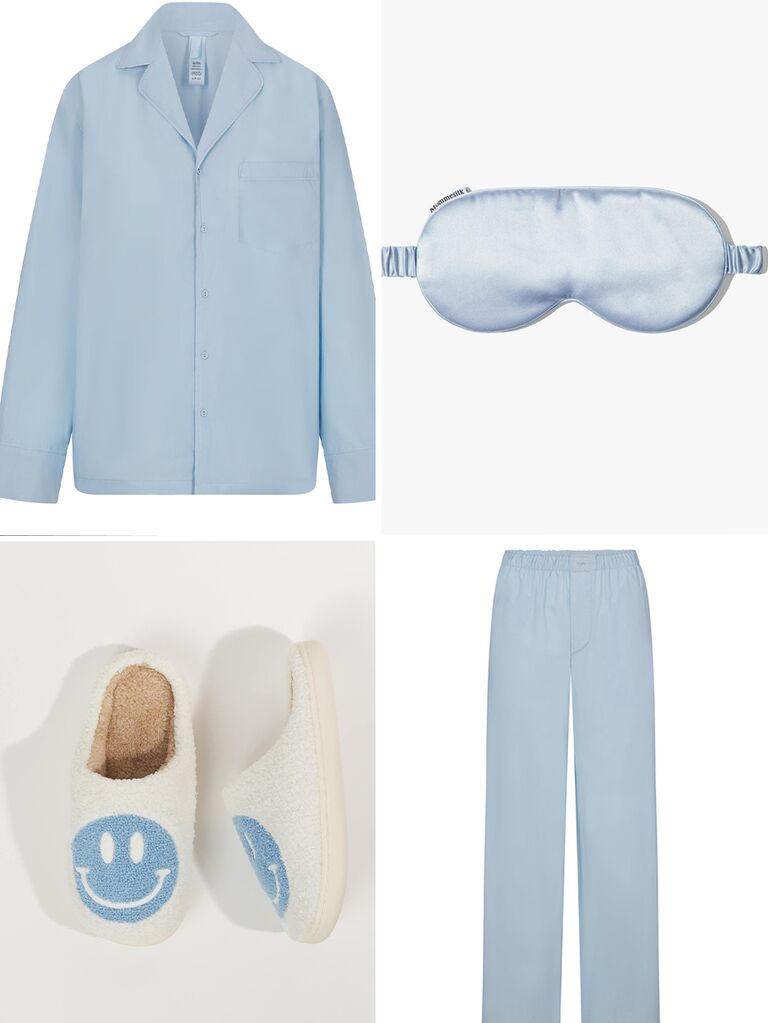 Tail to Veil: Mermaid Theme
Looking for a bachelorette party theme that will make a splash? You can't go wrong with a classic 'under the sea' theme. If you're a fan of the new Little Mermaid live-action, we think you'll love embracing a sea-inspired style on your bach night. Have your group rock ocean hues like teal, blue and purple along with plenty of pearl-adorned whosits and whatsits.
What to wear: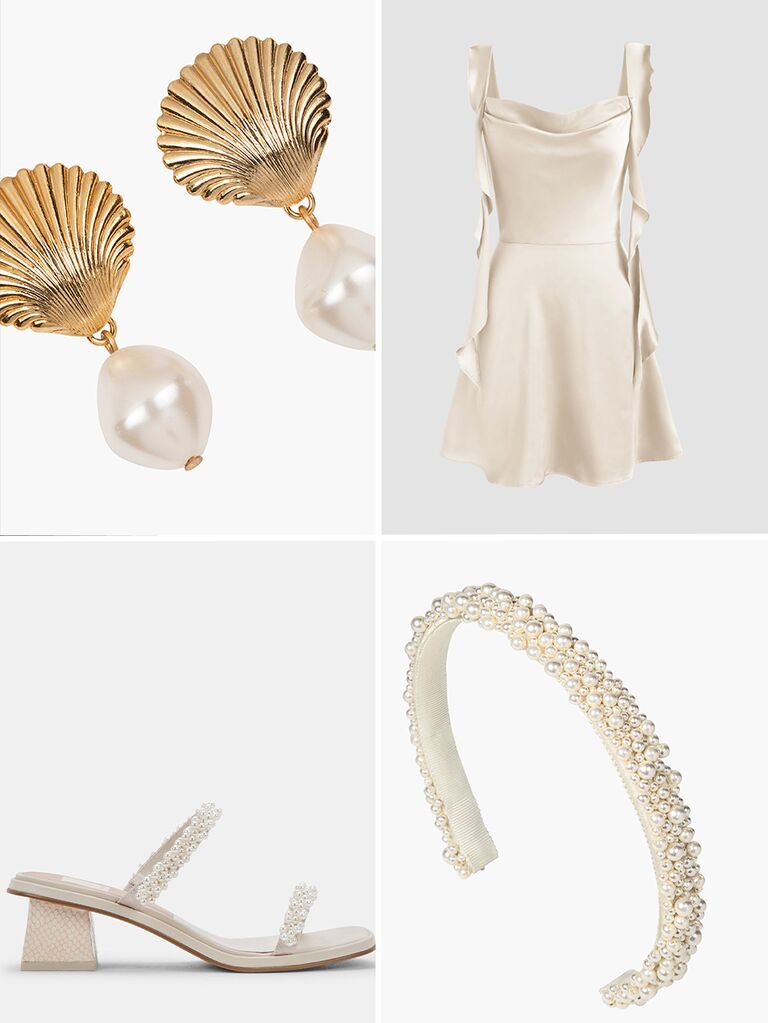 Bride-2K: 2000's Theme
Here's a theme that's totally fetch. In case you didn't hear, the 2000's are back again (and so is the fashion). A Y2K bachelorette party offers the perfect opportunity to get dressed up in your favorite styles from your childhood and jam out to classics from Brittney and Beyoncé. So, if that sounds like your type of fun, go ahead and break those velour tracksuits, butterfly hair clips, and (dare we say) low rise jeans out of retirement.
What to wear: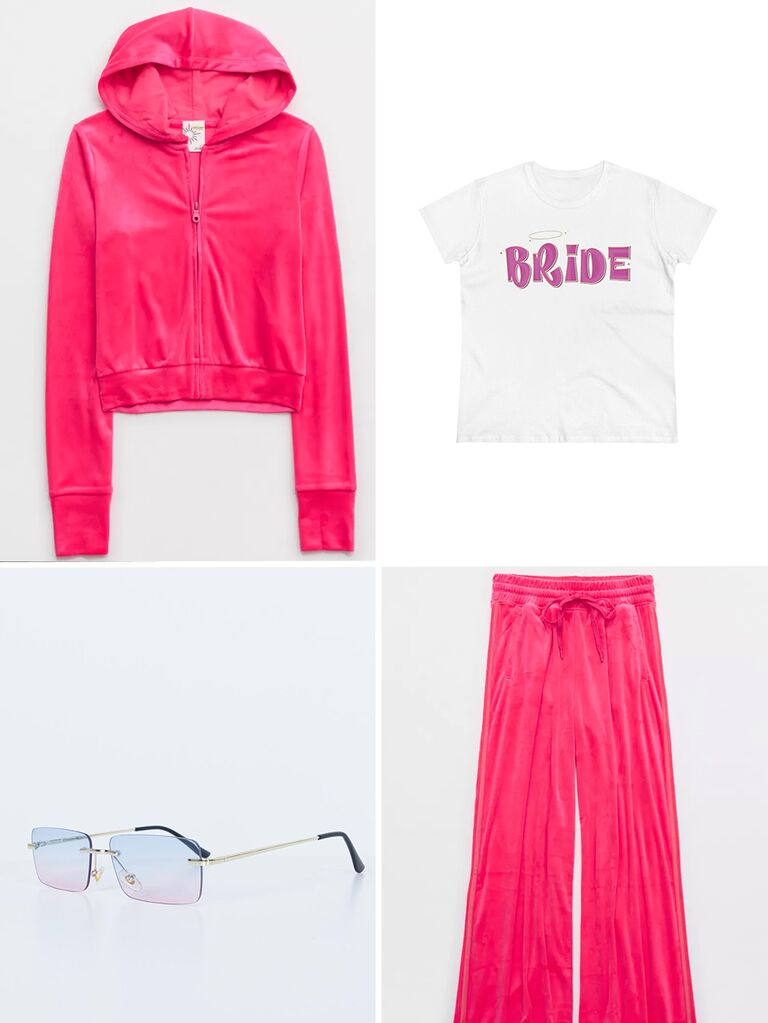 Camp Bach: Summer Camp Theme
If you're feeling nostalgic for the carefree days of summer camp, this bachelorette party theme is for you. Split your bridal party into teams and go head-to-head in camp-inspired games like dodgeball and tug-of-war. Of course, you'll need matching fits to differentiate the teams (bonus points if they look this cute). End the night with a campfire and s'mores for some in-tents fun.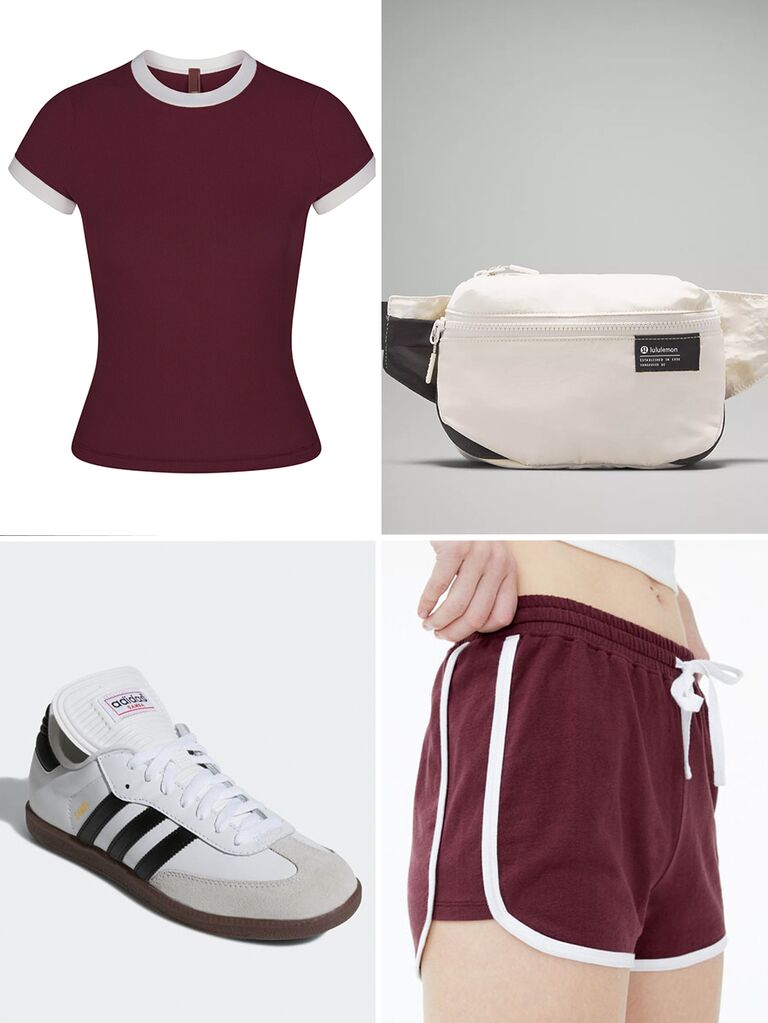 Happily Ever After: Disney Theme
Your happily ever after is just days away. Celebrate with a storybook-themed bachelorette party inspired by your favorite Disney movies. Whether you're headed to Disney World, or bringing the Magic Kingdom to you, you can't go wrong with character-inspired outfits, like this Minnie Mouse bridal ensemble.