Here's Why I Had Two Nontraditional Wedding Celebrations
My husband and I tossed tradition when we made our wedding plans and got two incredibly special days.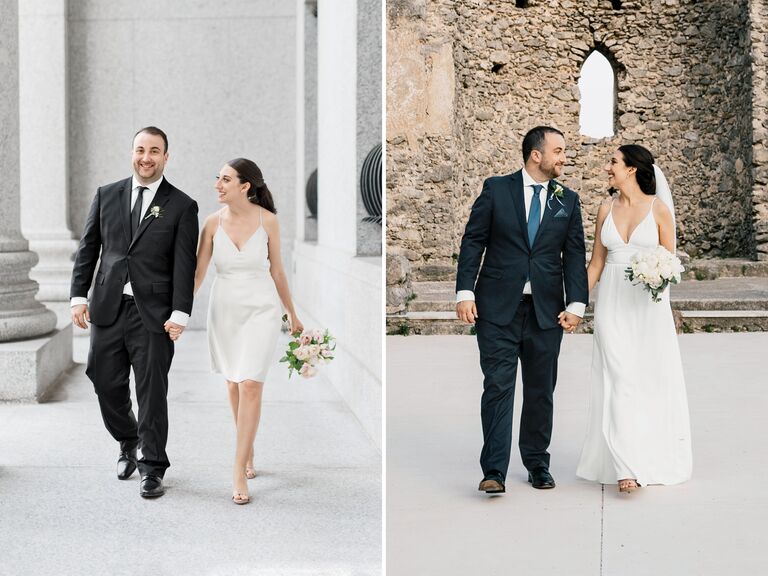 From left: Tesora Photography; Gianni di Natale Photographers
Even though I have five years of experience as an editor at The Knot, when I got engaged, my now-husband Matt and I did what every couple should feel free to do: Throw out the rule book. I love weddings, and I'm all for being in and attending them, but I always knew that for me personally, I didn't want a large affair—but I didn't want a smaller, traditional wedding either. Matt and I spent a lot of time thinking what an alternative celebration would look like, and finally decided that an elopement-style wedding was best for us for a few reasons, including the gigantic guest list we'd have to have and how we both don't love being the center of attention. (I say "elopement style" because we definitely didn't want to keep it a secret.) 
The location of where we wanted to elope was easy. Matt and I vacationed in Italy two years ago and fell in love with the Amalfi Coast, and knew that was where we wanted to say "I do" someday. But we didn't love all the paperwork and processes it'd take to legally marry in Italy (it's a lot). Our solution was to get married at New York's iconic City Hall, which is fitting since we met and live in Manhattan, and have a symbolic ceremony in Italy shortly after with just the two of us to say our vows (since City Hall is a super-quick, no-frills ceremony). Then we'd continue on to our honeymoon from there. This plan also provided our family members a chance to see us get married stateside (and to meet one another—some for the first time). But having a deconstructed wedding celebration like we did didn't mean we didn't need wedding pros and a good amount of planning. I'm so not a DIYer, so I entrusted our vendors' help and vision like anyone having a full-on wedding would.
Before getting hitched, we squeezed in an engagement party with friends, as well as bachelorette and bachelor parties. Next up was our City Hall ceremony, which turned into a loved-up, family-filled whirlwind weekend with a postceremony brunch, cocktail party, reception-style dinner party for 50 at one of our favorite restaurants, and one hell of an after-party (or was it two? three?) where we had our first dance at a bar to our favorite Bruno Mars song. We didn't even have to request it—it was like the DJ just knew.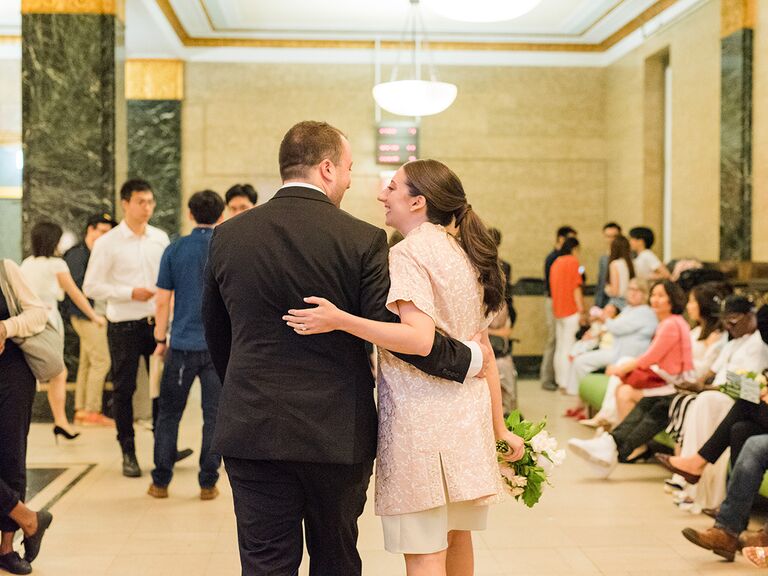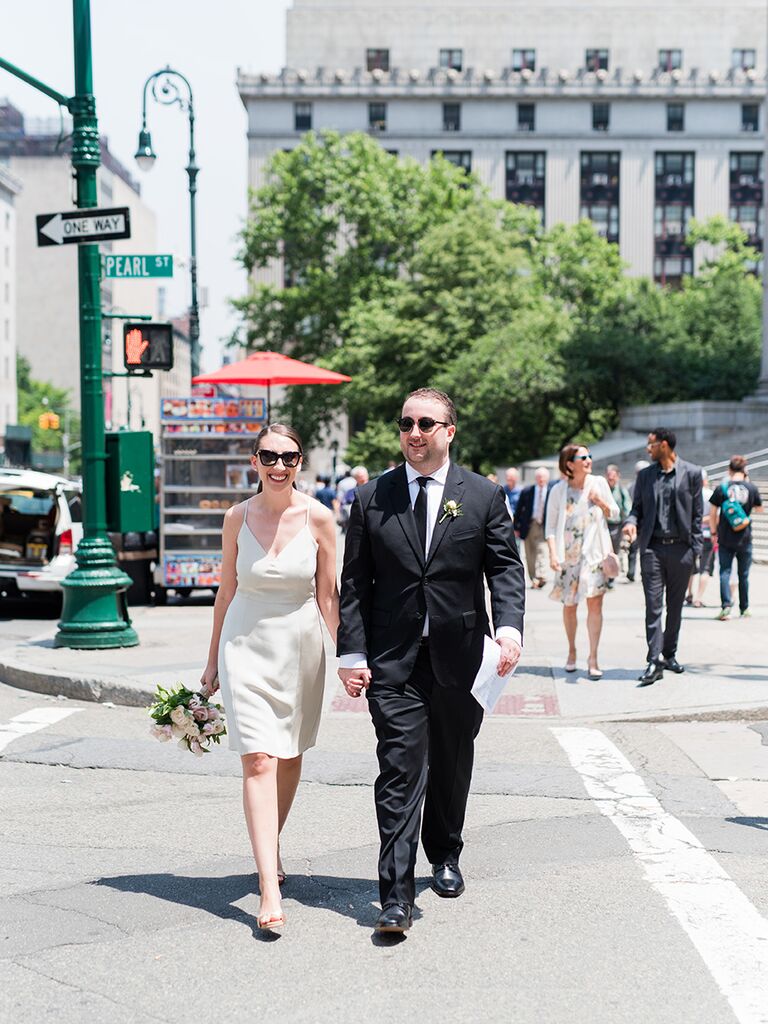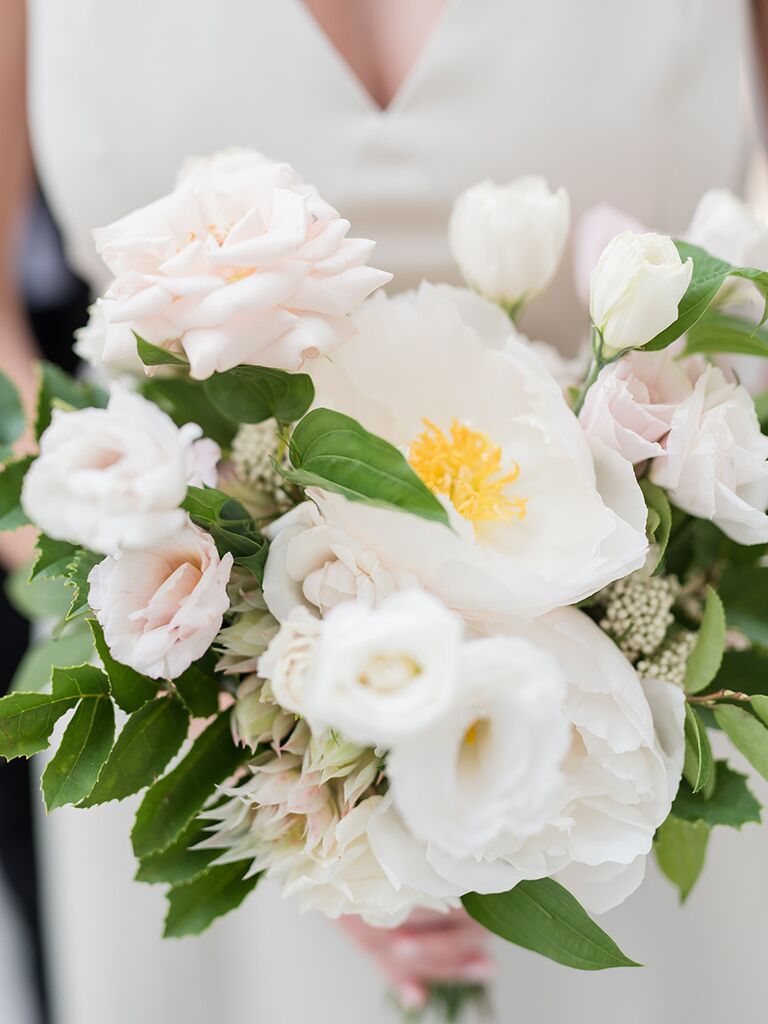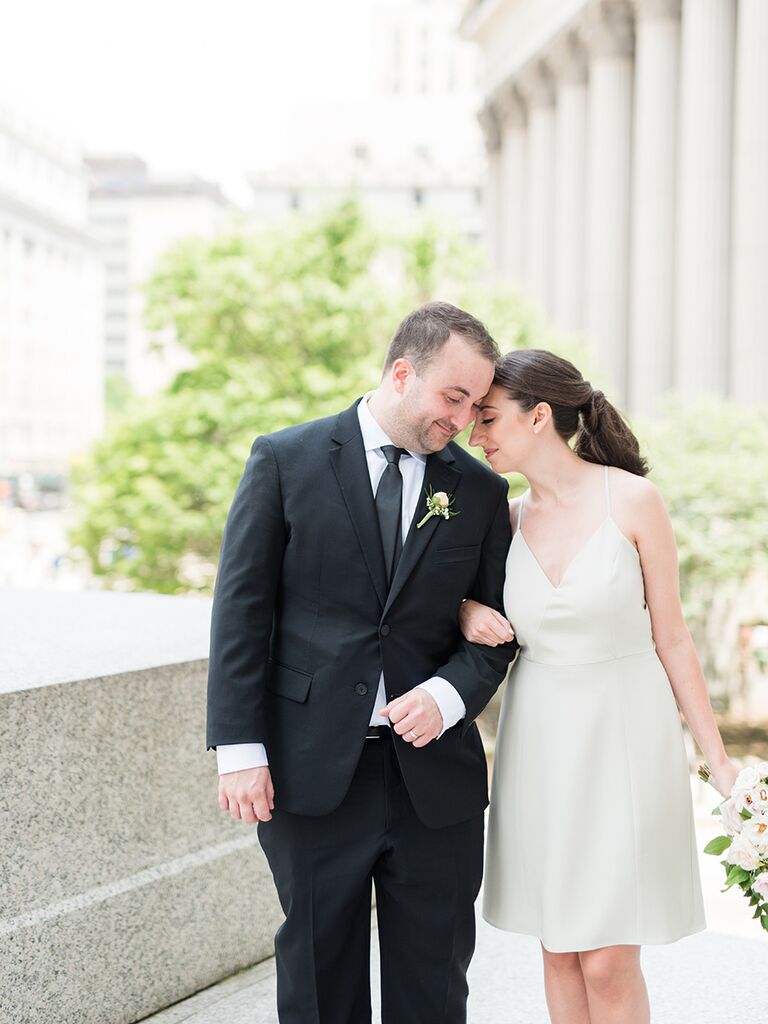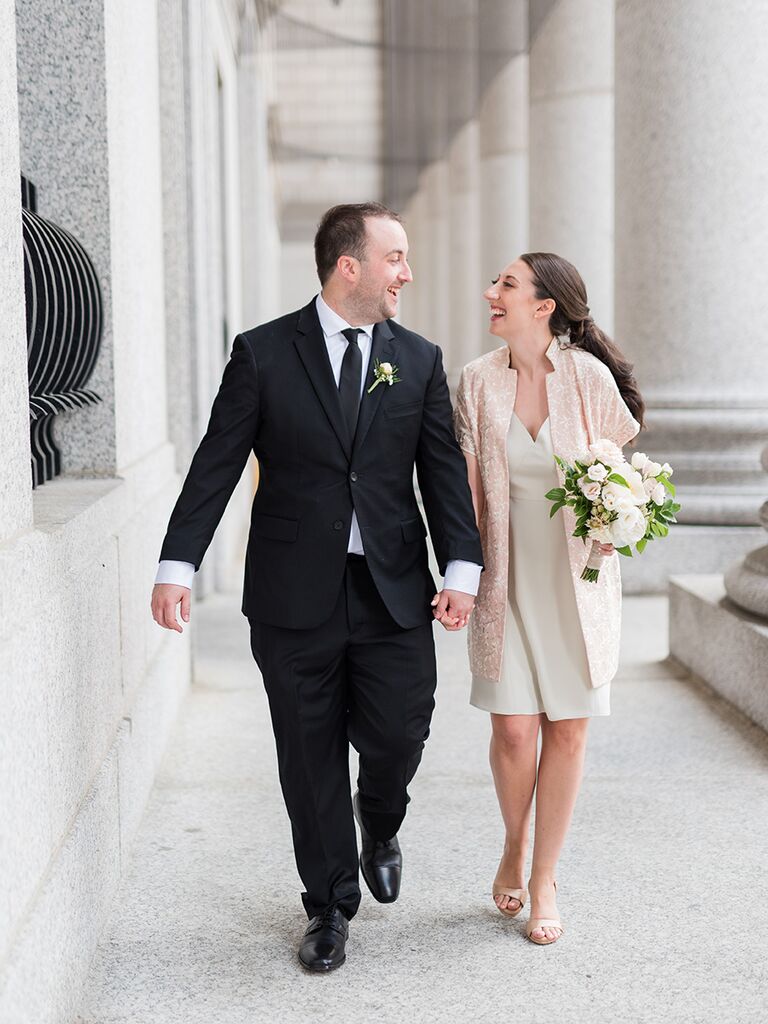 Three weeks later, Matt and I headed off on our elopementmoon, where the first stop was to tie the knot in Italy and eventually continue on to Switzerland and France. Having so much more to look forward to after our ceremony also prolonged our joy and excitement. Our Italian wedding day was delightfully laid back because it was just us, and we weren't worrying about much. (Seriously—we went swimming and had Aperol spritzes an hour before I got my hair and makeup done.) The entire day was a total dream because we don't speak Italian or know all the ins and outs of the area, so we had no choice but to trust our pros and go with it. Our amazing photographer knows the Amalfi Coast like the back of his hand and helped find our ceremony venue: an absolutely breathtaking 12th-century basilica in ruins high above the Tyrrhenian Sea. To get there, we had to take a short hike (cars can't travel the narrow, steep paths) so I swapped my heels for sneakers for 15 minutes while we walked past donkeys and onlookers wishing us well from their terraces. The ride back to our hotel was in our photographer's Fiat. Matt and I will never forget zipping around the mountains at dusk, laughing and feeling like we were in a movie.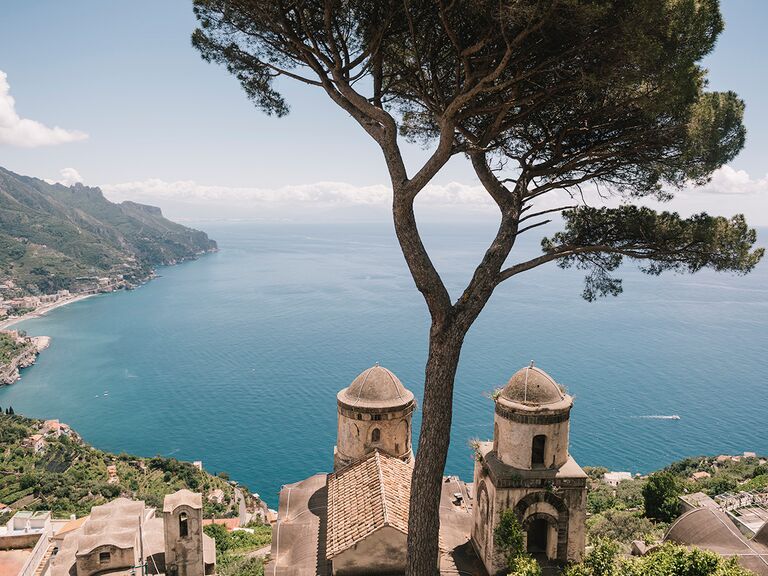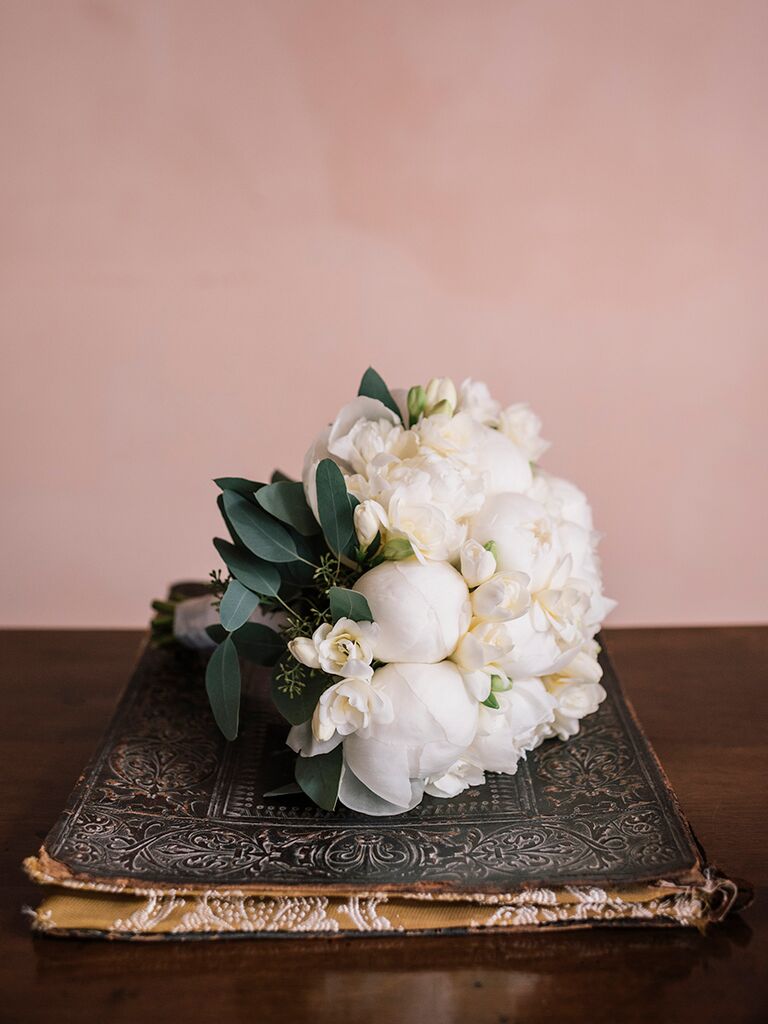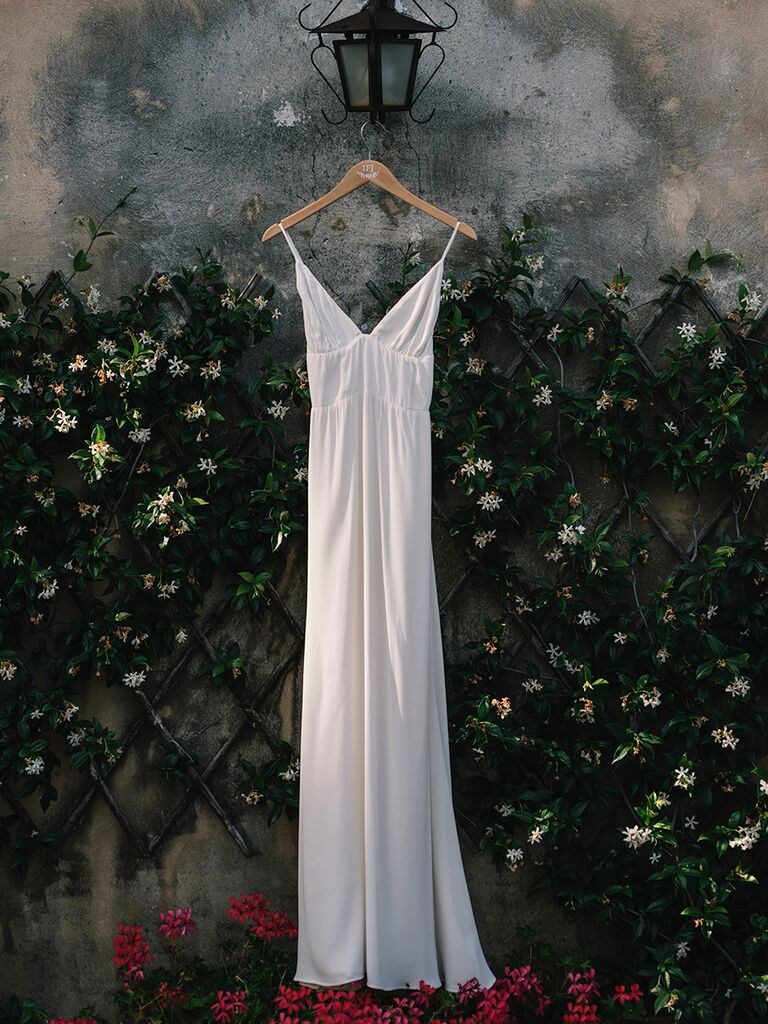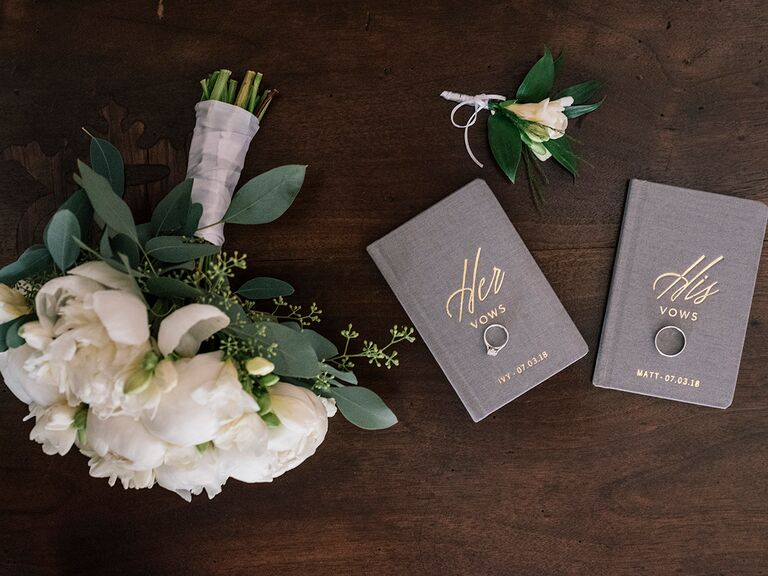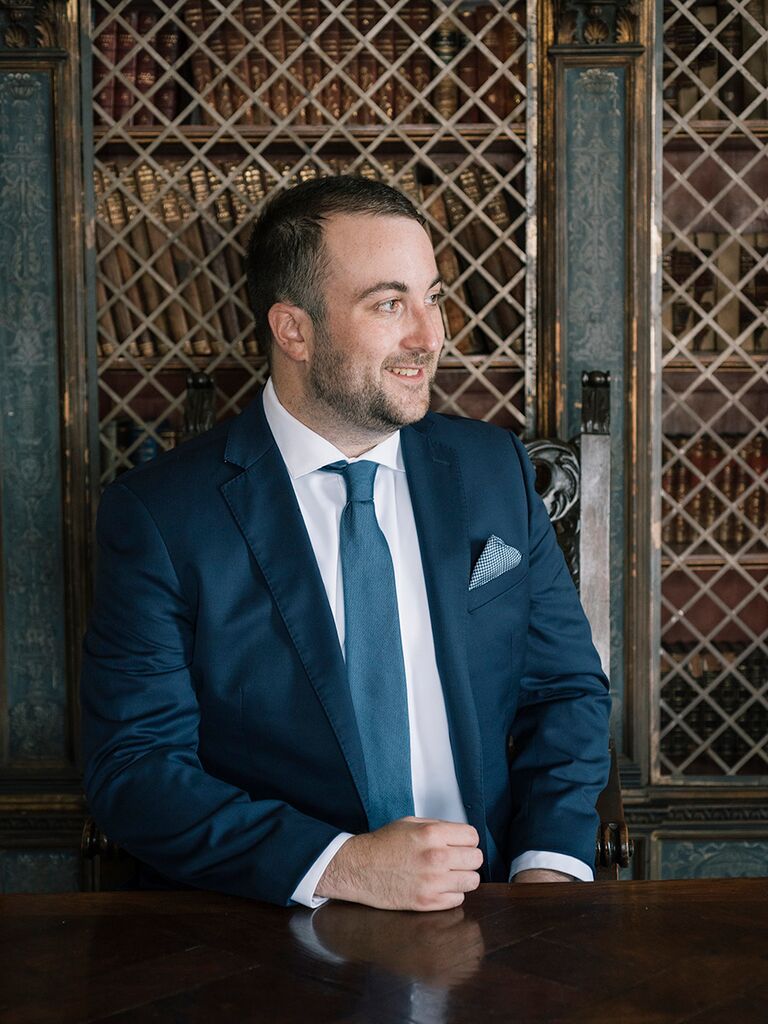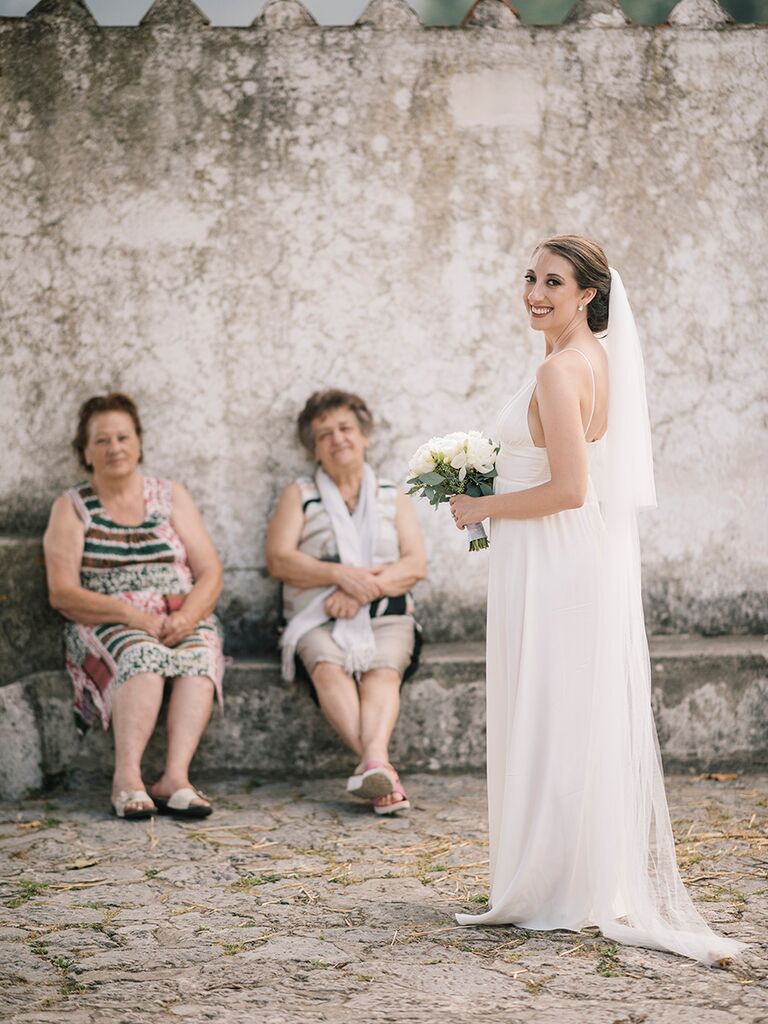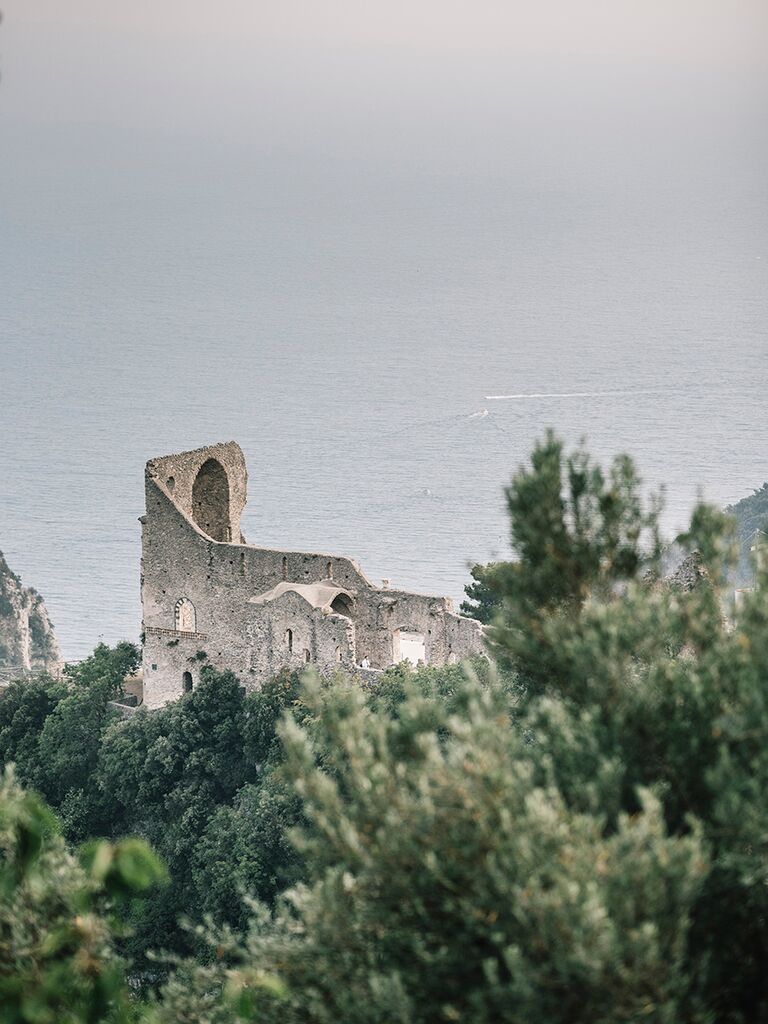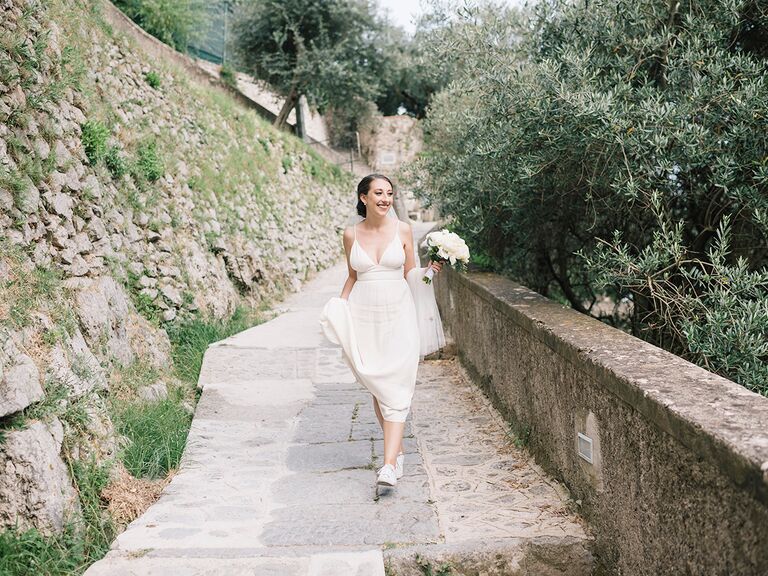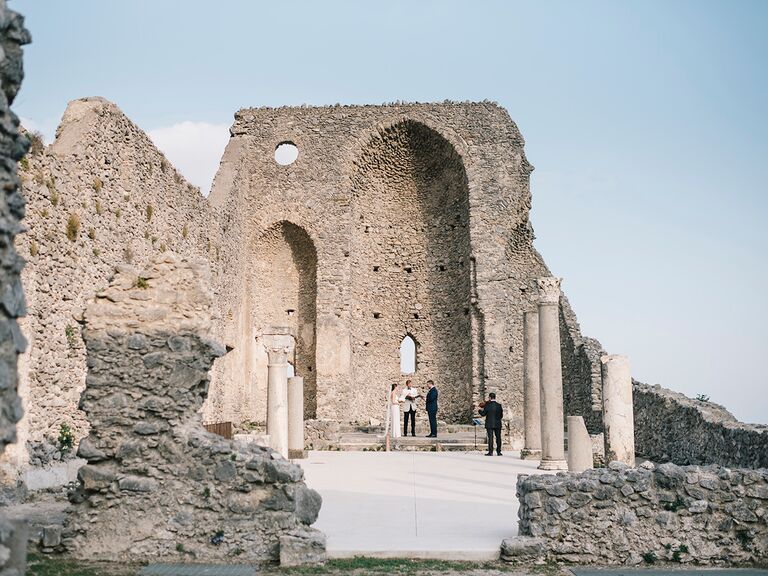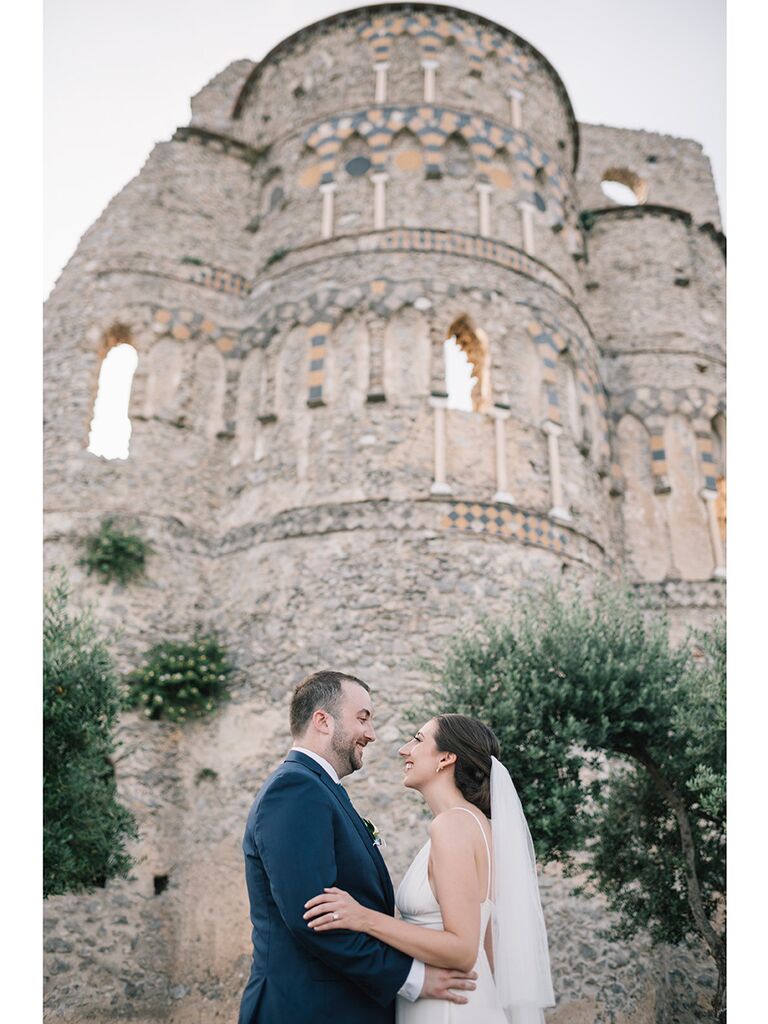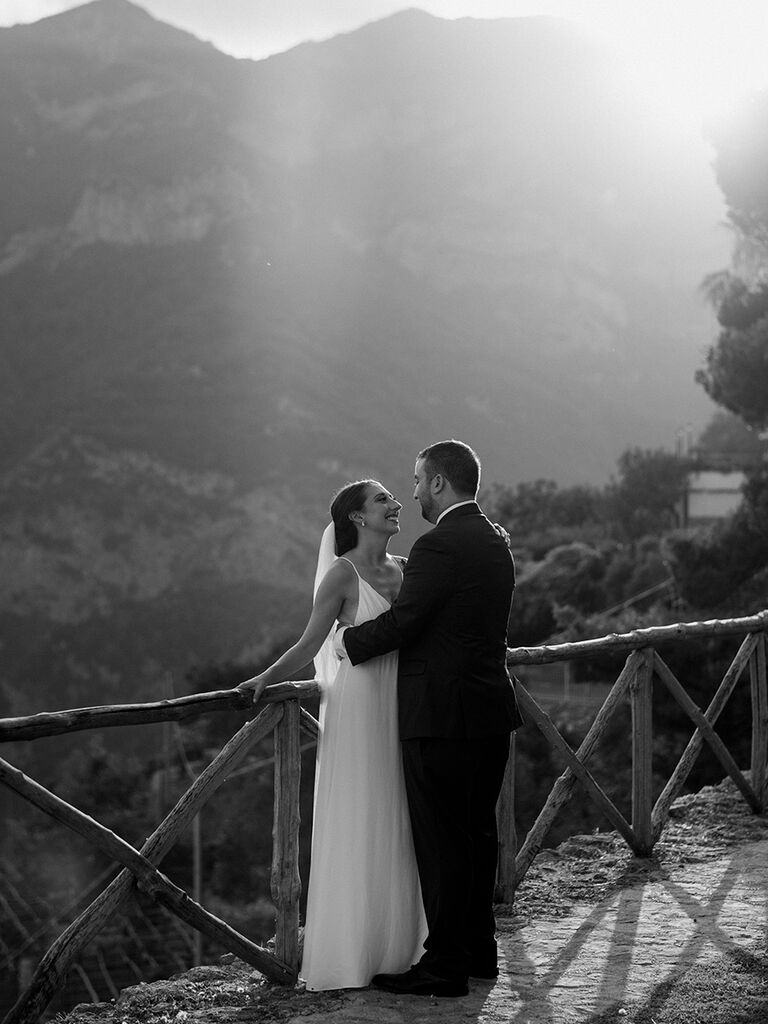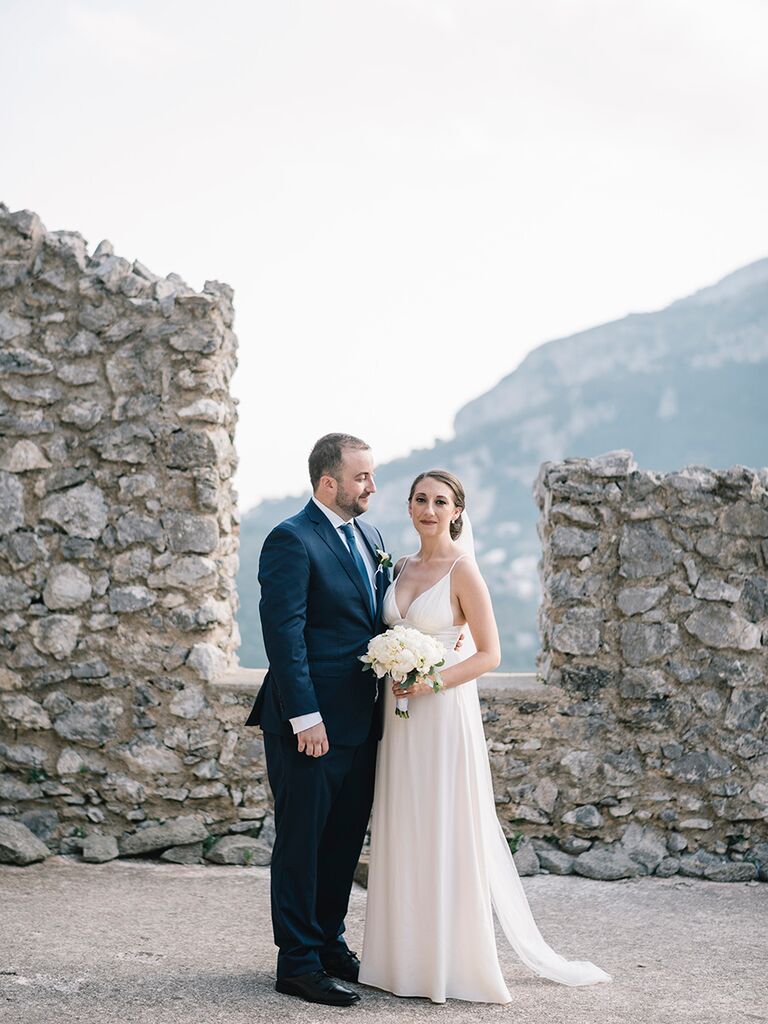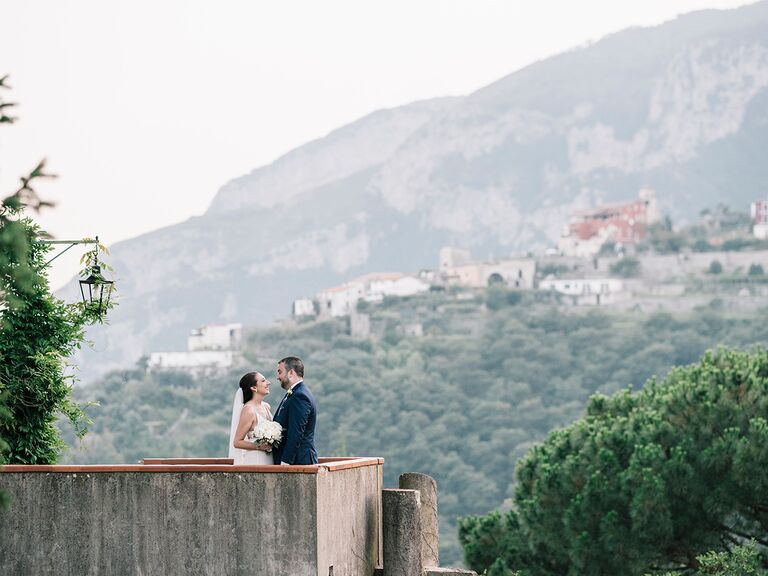 All in all, not much we did in the wedding planning process was traditional. My best guy friend attended my otherwise female bachelorette party; we didn't have a retail registry due to our tiny city apartment—we had The Knot Newlywed Fund instead; I had two different wedding rings for New York City and Italy and wear both daily (one is a family heirloom and one is new); I completely disregarded the "something blue" tradition and wore a pink accent on both days instead (my nana's vintage kimono for City Hall and shoes for Italy); we saw friends on our honeymoon who were also traveling; and we got ready with each other before both ceremonies—it was more fun that way. We even have two anniversary dates! (Not that people need to remember one over the other—it's just an added special day in our lives we can smile at.) But following tradition was never a priority.

In the end, we got one wedding, two ways, but most importantly, it was our way—and we couldn't be happier with how it all turned out. You should do it your way too, whatever that means to you, and however you want to celebrate your love. You won't regret it one bit. 
NYC Ingredients
Ceremony Site: City Hall, New York City | Reception Site: Landmarc at the Time Warner Center, New York City | Photography: Tesora Photography | Flowers: Designs by Ahn | Gown: Blanco New York, New York City | Kimono: Vintage | Hair & Makeup: Beautini | Shoes: Paul Andrew | Engagement Ring & Wedding Rings: Marisa Perry Atelier; vintage | Formalwear: Joseph Abboud, Men's Wearhouse | Stationery: The Wedding Shop by Shutterfly
Italy Ingredients
Ceremony Site: Basilica di Sant'Eustachio, Scala, Italy | Photography: Gianni di Natale Photographers | Officiant: Phil Robbins | Violinist: Giovanni Lucibello | Flowers: Armando Malafronte | Gown: Reformation | Veil: Blanco New York, New York City | Hair & Makeup: Beautylivery | Shoes: Giuseppe Zanotti | Jewelry Earrings: BHLDN; hairpins: Twigs & Honey | Formalwear: Kenneth Cole, Men's Wearhouse | Honeymoon: Ravello, Italy: Hotel Villa Cimbrone; Geneva, Switzerland: La Réserve Genève Hotel, Spa & Villas; Paris: Hôtel Ritz Paris