The Best 29th Anniversary Gifts to Celebrate 29 Years of Marriage
Mark the occasion with symbolic gifts of furniture, garnets and celosia.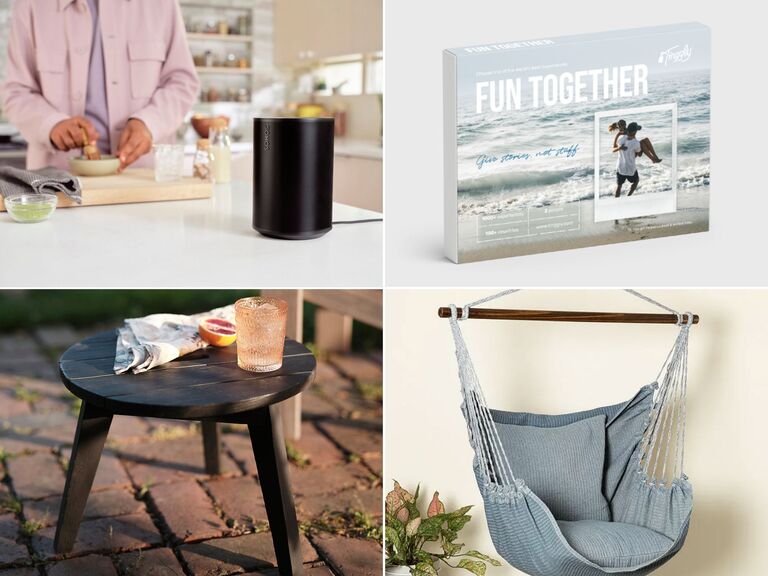 Photos, From Clockwise: Best Buy, Tinggly, Terrain, Uncommon Goods
We have included third party products to help you navigate and enjoy life's biggest moments. Purchases made through links on this page may earn us a commission.
While the 29th wedding anniversary may not seem as monumentous as the 30th, we think it's just as special as those other major milestones. After almost three decades of marriage, you and your love deserve to celebrate every moment together, and picking out a meaningful 29th anniversary gift is the perfect way to do just that. Whatever your budget, style or taste, we're here to help you find a thoughtful gift to honor the occasion. From symbolic presents to alternative picks, our round-up covers an array of sure-to-please options for your husband, wife or spouse. Keep reading to discover more about the various 29th anniversary symbols and themes.
In this article:
29th Anniversary Gift Themes
While there isn't a traditional theme associated with the 29th anniversary, the modern theme is furniture, which represents the comfort and security of a rock-solid relationship. Shopping for furniture gifts can be tricky (especially if you're short on space or sticking to a budget), which is why we've included lots of creative gifts that honor the modern 29th anniversary theme. If you don't want to invest in new furniture for your home, there are other symbols associated with the 29-year anniversary to inspire your gifting.
The 29th anniversary flower is the celosia, a colorful plant with distinctive feathery blooms. Also known as cockscomb, this vivid flower represents everything from passion and love to boldness and courage—all positive traits associated with a successful marriage. Finally, the designated gemstone for the 29th wedding anniversary is the garnet, a bright red gem that symbolizes love and friendship.
Symbolic 29th Anniversary Gifts
If a symbolic anniversary gift sounds like something your spouse would love, there are plenty of great options on our list. Whether you want to upgrade your home with new furniture or treat your partner to some stylish jewelry, you can get really creative with the different 29-year anniversary themes.
Dried Celosia Bouquet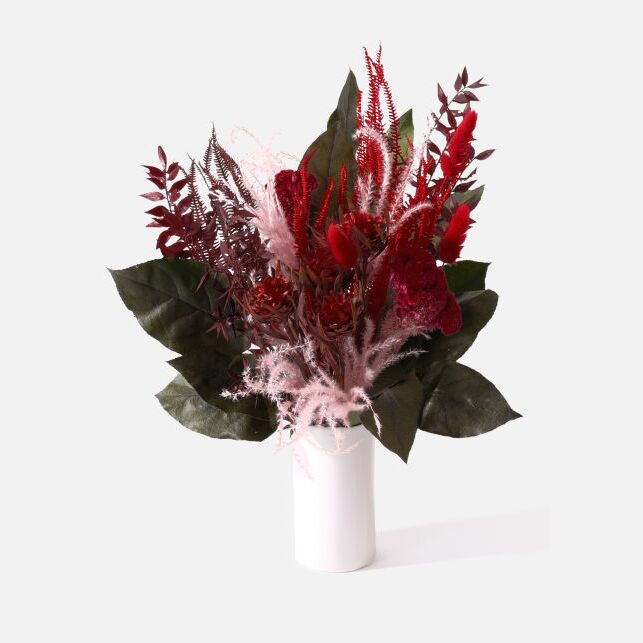 Celebrate the 29th wedding anniversary flower (celosia) with a rustic bouquet of dried blooms. This vibrant bundle is bursting with unusual plants, including red celosia, ruscus, skeleton fern and preserved lemon leaf. The romantic shades of pink and red contrast beautifully with the simple white vase for a display-worthy (and thematic) 29th anniversary gift that'll last for years.
Baseball Stadium Table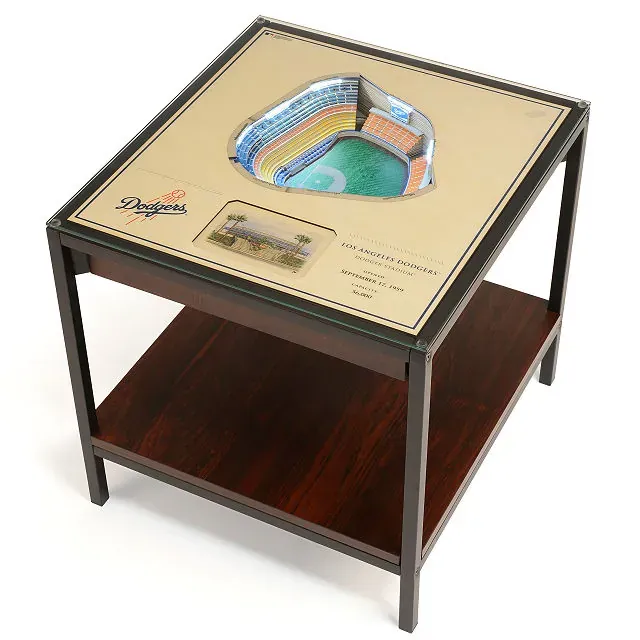 If you're married to a diehard baseball fan, this modern 29th anniversary gift is destined to be a hit. Handcrafted in poplar wood and glass, this sports-inspired table is modeled after the famous baseball stadium of your choosing. It also comes with LED lights and an exact 3D replica of your chosen team's stadium under glass for a showstopping finish. Whether your spouse loves the New York Yankees or cheers for the Los Angeles Dodgers, they'll have lots of fun putting this unique piece of furniture together. Choose from 10 different baseball stadiums to celebrate their favorite squad.
Foldable Camping Chair
Shopping for a spouse who loves the outdoors? This foldable camping chair from YETI is a practical anniversary gift any adventurer will appreciate. It's compact, lightweight and durable, with the ability to support up to 500 pounds of weight while maintaining its shape. Bonus: This comfy chair comes with a cup holder, so your partner can sit back and enjoy the sunset with a cup of coffee or an ice-cold beer. It's a great furniture-themed gift that may even inspire a spontaneous camping trip to celebrate your 29th anniversary.
Chalk Paint Set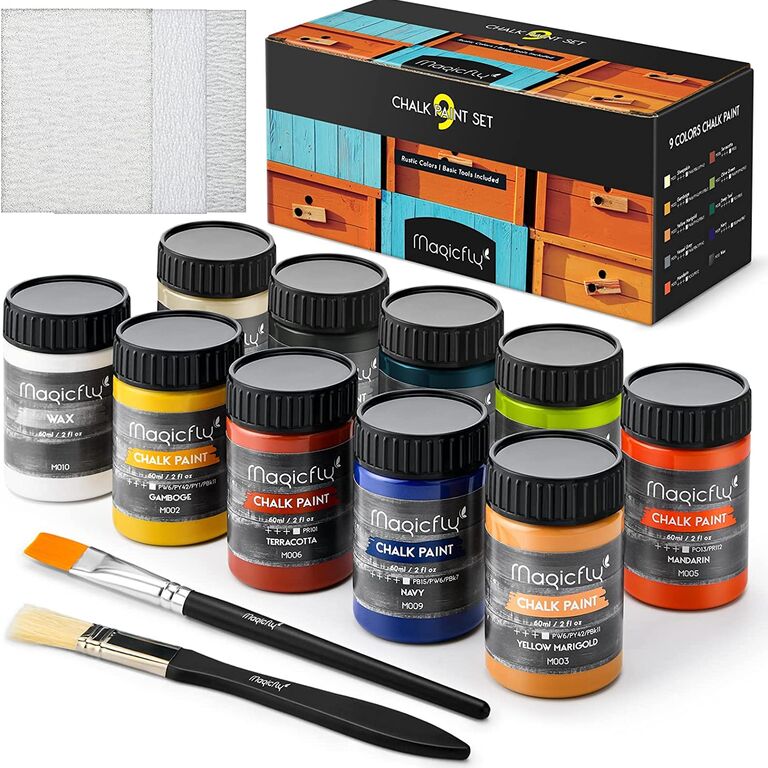 Investing in a new suite of furniture isn't the only way to nail the modern 29th anniversary theme. Here's an option that'll help your spouse get creative with the furniture you already own: A set of chalk paint. This collection comes with everything they need to start upcycling their existing pieces, including nine small pots of paint, two brushes, three sandpaper sheets and one bottle of liquid wax. They'll have hours of fun breathing new life into an old piece of furniture and creating something unique for your happy home.
Colorful Gemstone Earrings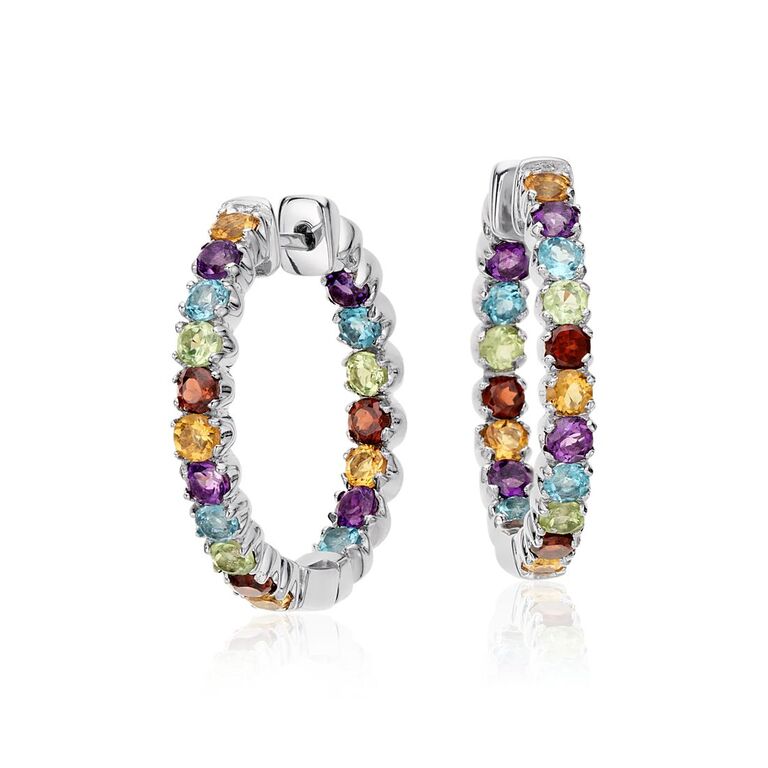 These pretty hoop earrings will add a splash of color to your spouse's jewelry collection. They're made from a variety of beautiful stones, including amethyst, peridot, blue topaz, citrine and garnet, the 29th anniversary gemstone. Whether your partner wears them daily or reserves them for special occasions, they'll always be reminded of your thoughtfulness (and good taste!).
Outdoor Beer Table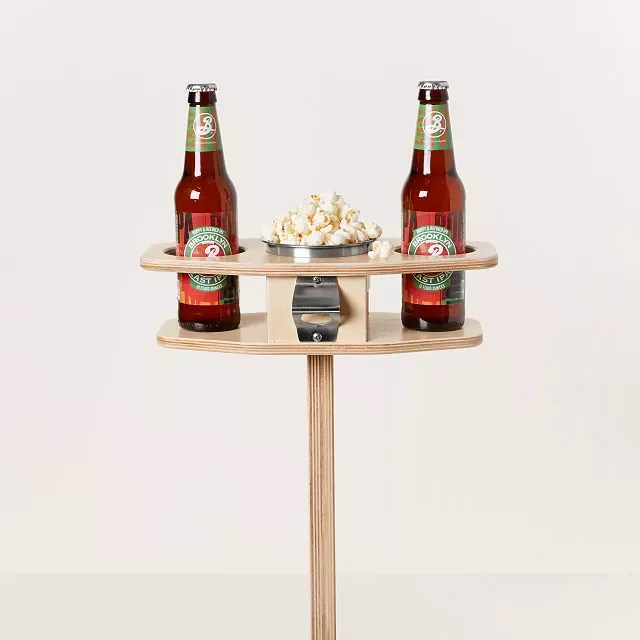 If you and your spouse like to spend long sunny days chilling in the backyard, here's a 29th anniversary gift you'll both enjoy. Perfect for lazy afternoons, this outdoor beer table is designed to keep drinks and snacks secure while you soak up the sun. It has holders for two cans or bottles, a bowl for snacks and a built-in bottle opener—basically, everything you need for your next outdoor picnic. Simply plant the fiberglass spike in the grass or sand (yes, you can bring it to the beach!) and get ready to sip in style.
Celosia Flower Terrarium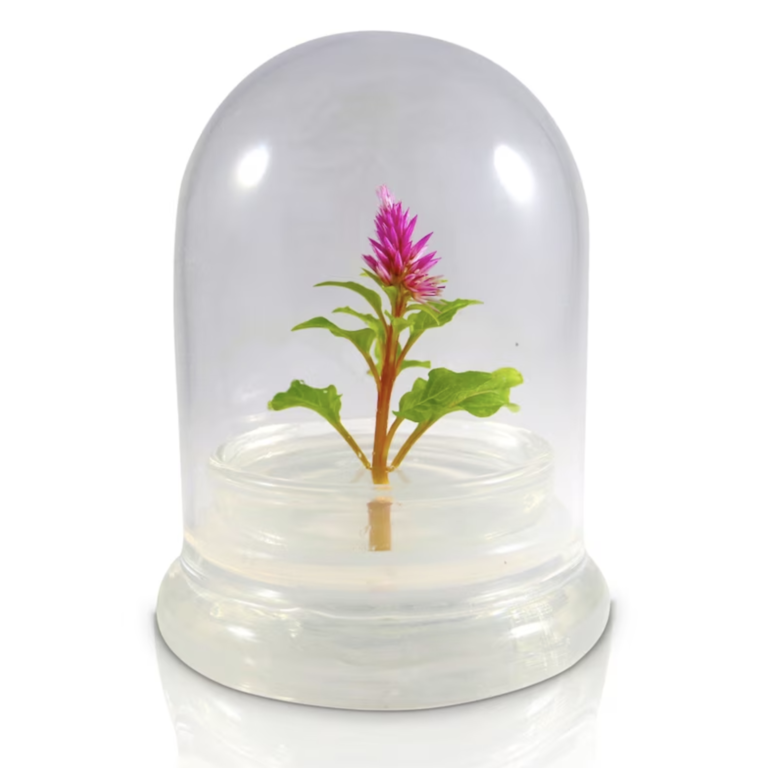 You don't always have to splash out to find a really thoughtful anniversary gift. This pretty (and budget-friendly) celosia flower terrarium looks every bit as impressive as a more expensive gift. The fresh celosia bloom comes in a nutritive gel medium that takes care of all the plant's watering, feeding and sunlight needs for about three to six months. It's a cute and thoughtful gift that incorporates the 29th anniversary flower in an unexpected way.
Teak Side Table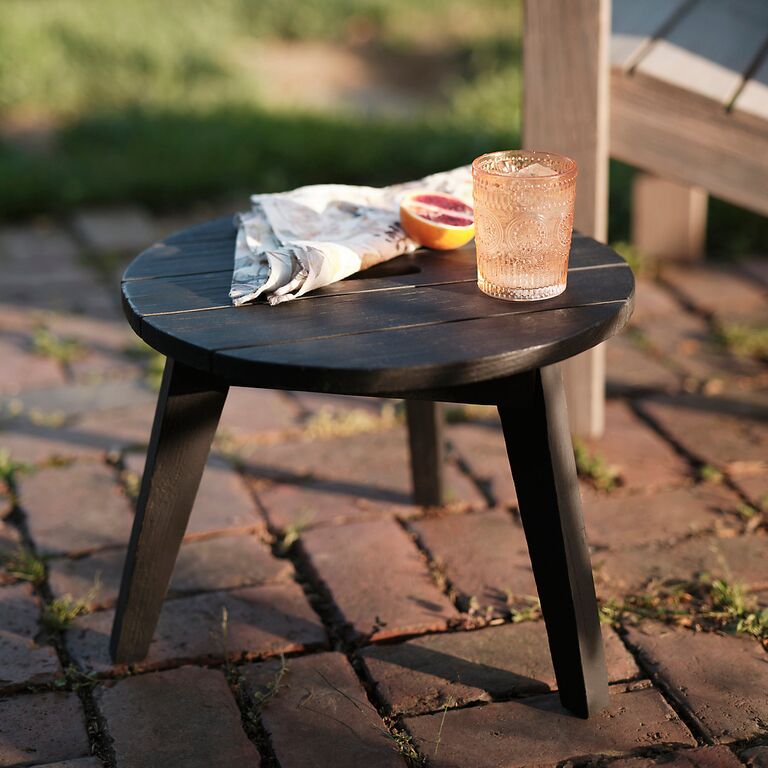 Lounging on the patio is one of our favorite ways to spend an afternoon, especially if the sun is shining. This side table is the perfect spot for your spouse to leave their margarita while they take a dip in the pool. Made from teak, this three-legged design is ideal for indoor or outdoor use and also works as a plant stand or footrest. Our suggestion? Present this to your spouse with their favorite cocktail on top of it for a thoughtful take on the modern 29th anniversary theme.
Sports Sofa Protector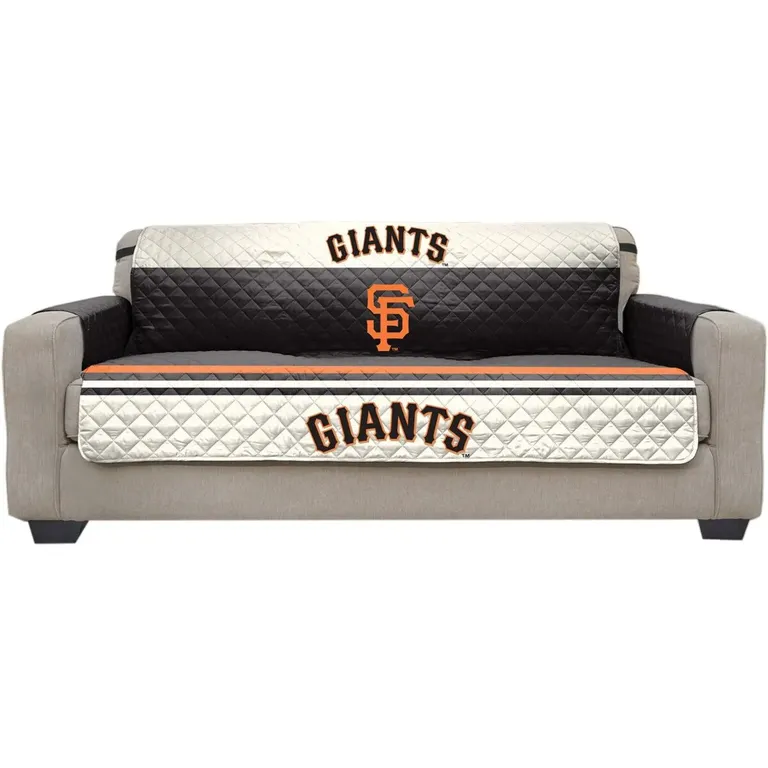 Here's another great gift for dedicated sports fans. While a sofa protector is technically not a piece of furniture, we think one that displays your partner's favorite baseball team is worth bending the rules for. Made from durable easy-care fabric, it's printed with graphics from your chosen team and comes with elastic straps to secure it to your couch. Whether your spouse supports the San Francisco Giants or the Boston Red Sox, they'll love displaying this sporty accessory in their den.
Upcycled Hammock Chair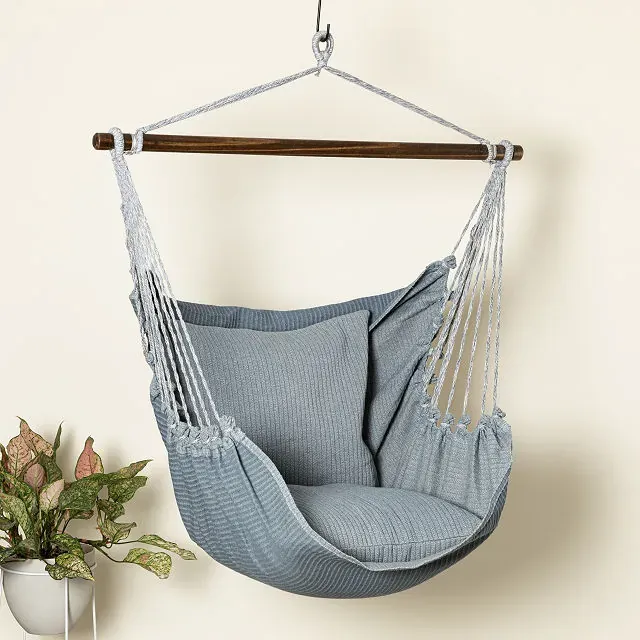 We all need a place to escape to, especially when life gets hectic. If your spouse is always on the go, this comfy hammock chair will encourage them to take some time out to recharge. Handmade from upcycled striped denim fabric with macramé hanging strings, it comes with a pinewood suspension bar and two comfy matching pillowcases. Be warned: Your other half will be so relaxed in this they may never want to get up.
Wooden Bar Cart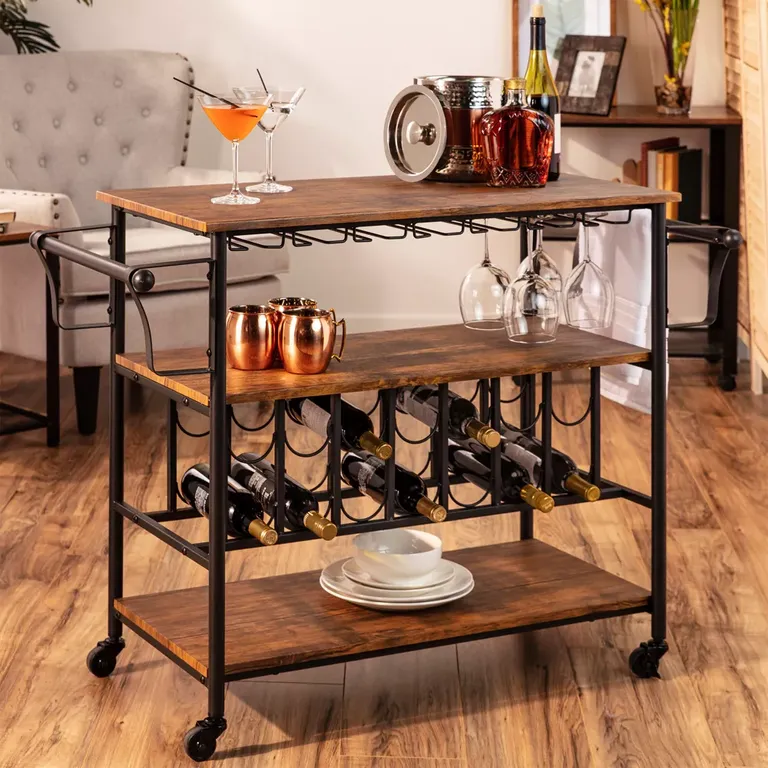 If you and your spouse like to entertain, a stylish bar cart is something you'll both get lots of use out of. This tempered steel and wood one features specialized storage racks for wine glasses, a bottle rack and a shelf that can hold snack platters. Pair this thematic gift with a bottle of anniversary wine and get ready to celebrate in style.
Rustic Wooden Stool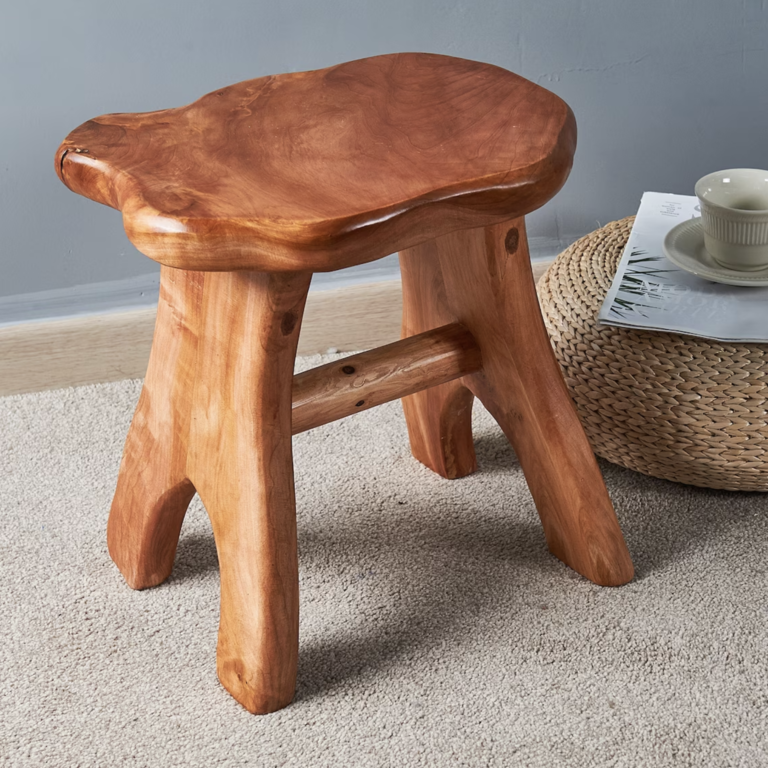 Rustic furniture never really goes out of style and is a great way to add warmth to any interior space. If your partner has an eye for traditional pieces, they'll love this handmade wooden stool. Available in three sizes, it's handcrafted by artisans using solid cedar wood for that perfect country-chic aesthetic. Your spouse can also use it as a side table to rest their coffee or glass of wine while they're relaxing.
Garnet Whiskey Tumbler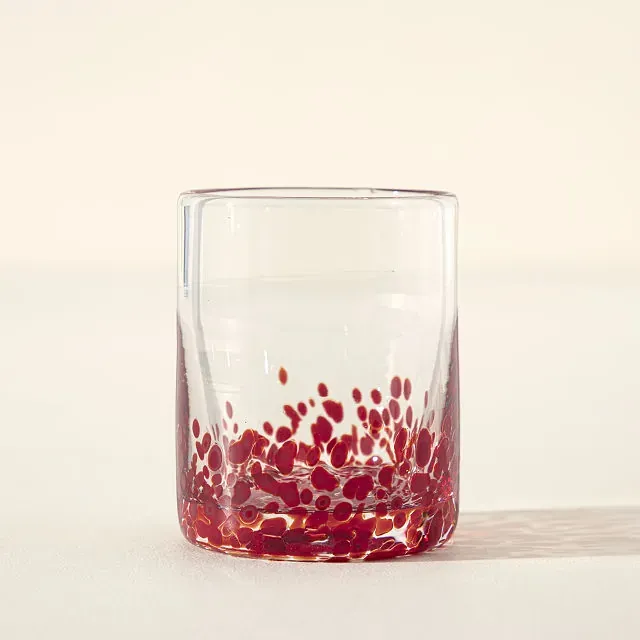 Want to call out the 29th anniversary gemstone without buying jewelry? This garnet-inspired glass tumbler is a unique way to pay homage to the milestone's official gem. It's made from hand-blown stained glass that mimics the look of a garnet for a practical, on-theme gift that'll impress any whiskey enthusiast. If you want to go all out, team this elegant glassware with your spouse's favorite bottle of bourbon so they can try it out right away.
Iron Shelf Set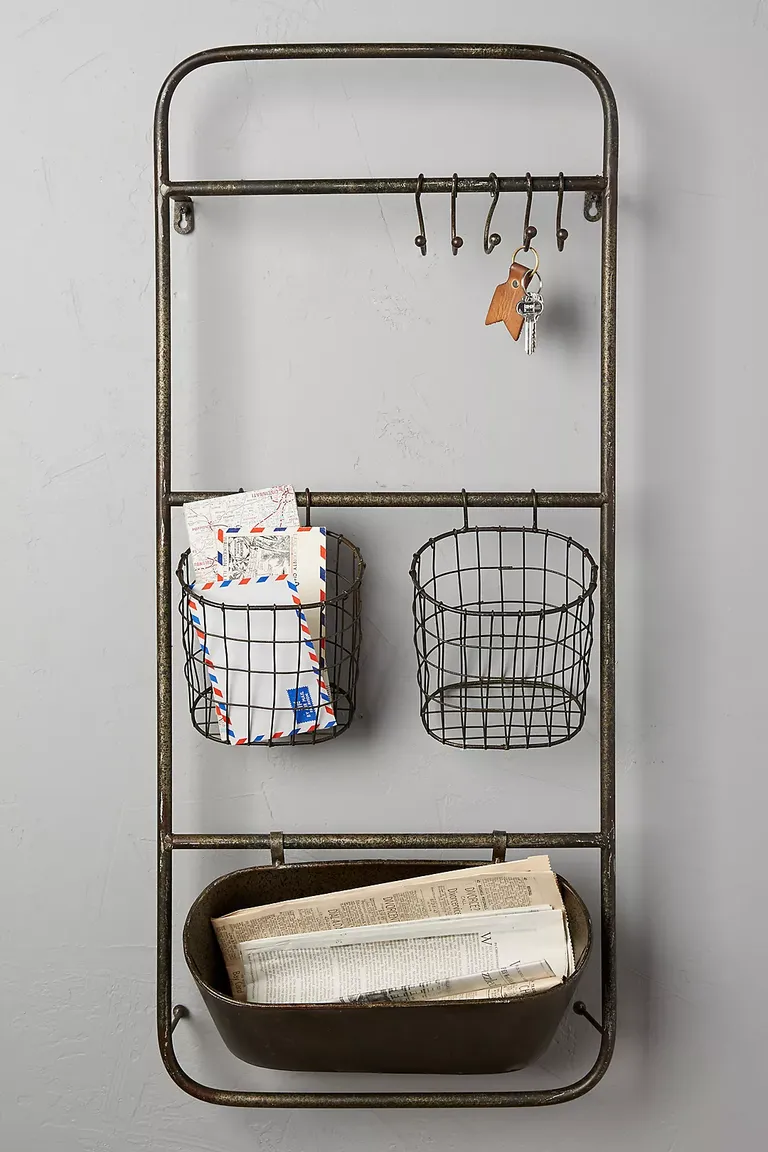 Give your spouse the gift of a tidy home with this contemporary iron shelf set. Perfect for organizing messy hallways and compact spaces, it includes two wire caddies, five coat hooks and one oval bin for handy storage. The galvanized wire, iron and steel frame is durable yet lightweight enough to hang on the back of a door, creating more space in your home. It's a practical gift that nods to the furniture theme and adds a modern piece to your interior.
Farmhouse Wooden Desk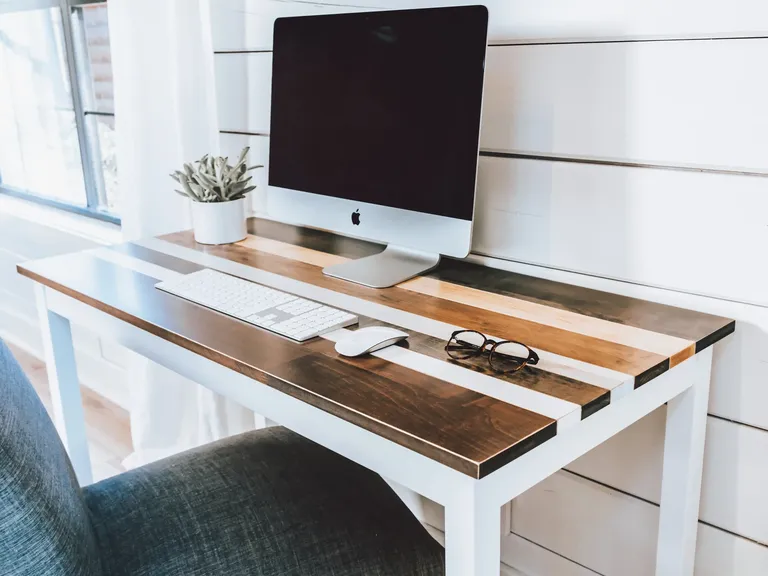 If your spouse works from home but has yet to invest in a proper desk, the 29th anniversary is the perfect excuse to treat them. This handmade wooden desk is bold and beautiful, with a combination of painted and stained wood for a rustic farmhouse look. It's available in an array of sizes so you can choose an option that best suits your partner's needs and your living space.
Alternative 29th Anniversary Gifts
If the 29th anniversary symbols don't resonate with you, consider taking an alternative route instead. The most memorable gifts are often ones that are completely unexpected, so if you want to surprise your spouse, go for it! Whether you're looking for a gift that celebrates their favorite hobbies or all the time you spend together as a couple, you're sure to find a unique gift on our list. Check out our favorite picks that commemorate the 29-year anniversary in an inventive way.
Personalized Canvas Print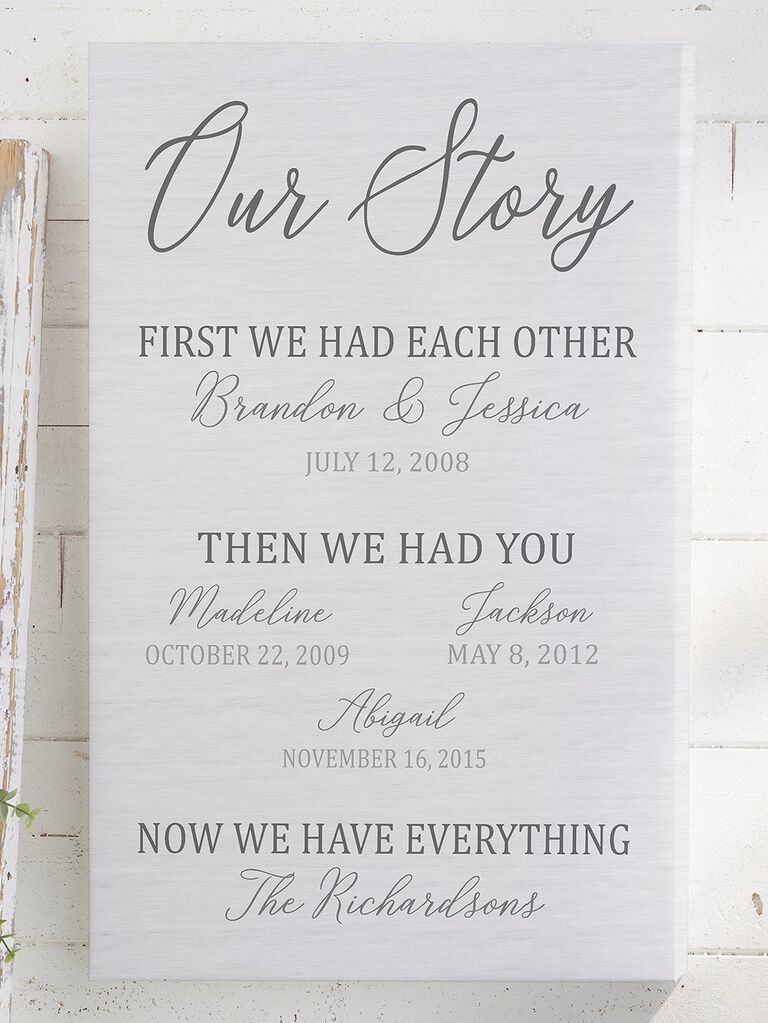 After almost three decades of marriage, you and your spouse have created a beautiful love story full of memorable moments. Celebrate every milestone with a personalized canvas print that recognizes the day you married, your anniversary and the arrival of your children. It's a sweet and heartwarming personalized anniversary gift the whole family can be part of.
Wireless Smart Speaker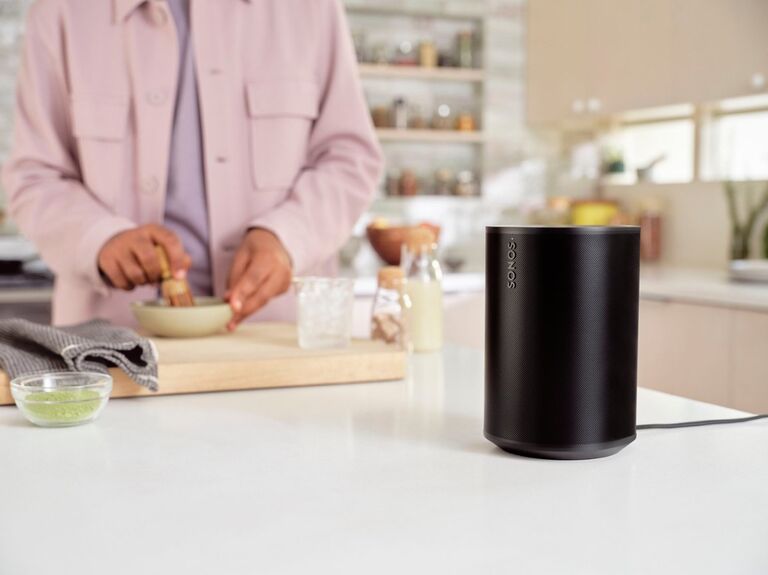 If your partner is a dedicated music fan, a new smart speaker is a gift they'll use every day. This cool piece of tech connects easily to a smartphone or tablet using Bluetooth or WiFi. The finely tuned stereo sound and bass offer high-quality audio, so your spouse can listen to their favorite tunes from the comfort of home. For an extra-special touch, crank your first dance song and sway like newlyweds all over again.
Date Night Cards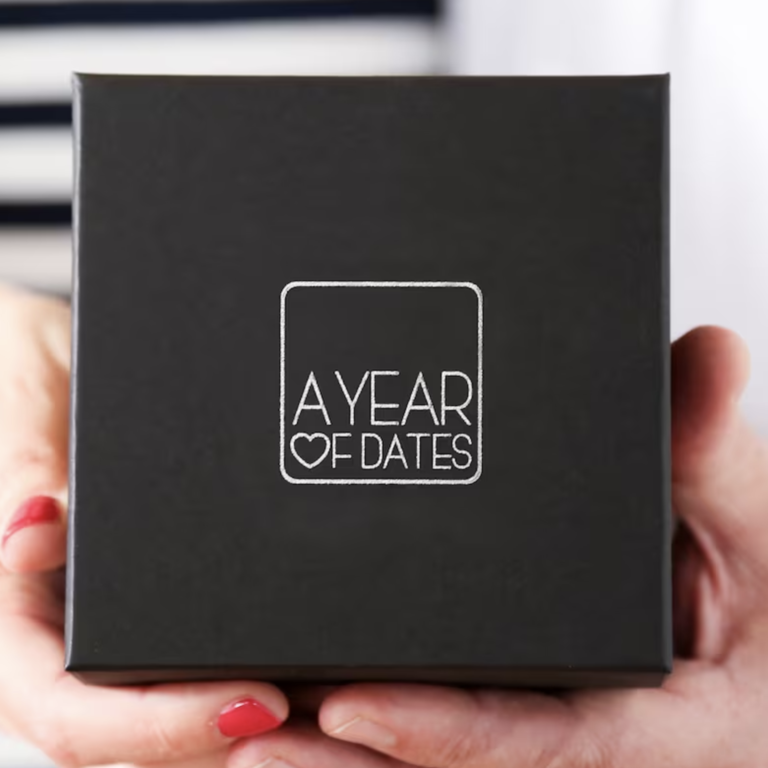 Finding time for a romantic date night with your spouse can be a big ask, particularly if you've got busy schedules to contend with. This set of cards includes 52 activities (one for every week) you can do together to shake up your date night routine. Choose from two options—a surprise edition and a categorized selection—and prepare to make some new memories with your other half.
Personalized Cast Iron Pan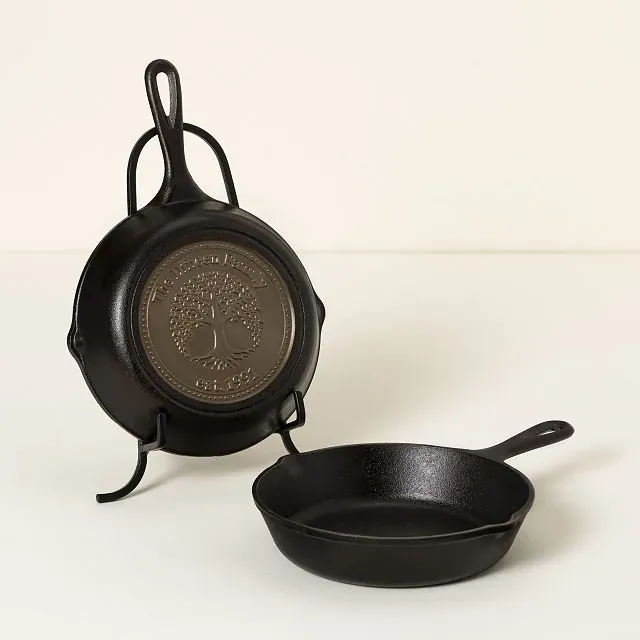 Whether your partner is a skilled cook or an enthusiast novice, this personalized pan will help them get crafty in the kitchen. Made from bronze and cast iron, the base features a tree of life motif that can be customized with their name and a personalized message. It's a practical 29th anniversary gift that will last for many years to come (just remember not to wash it with soap). Bonus points for the cast iron easel included for display.
Fun Together Experience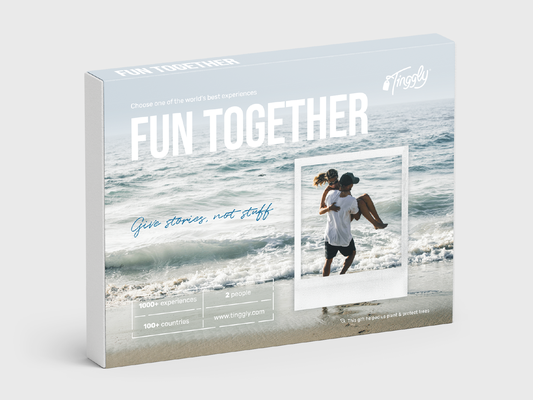 If your spouse favors experiences over physical gifts, this one from Tinggly is guaranteed to bring out their fun side. Designed for two people, this adventure package allows you to try out something completely new together. There are over 1,000 activities across 100 countries to choose from, including whiskey tasting, surf lessons, cooking classes and so much more. The best part? Tinggly offsets the carbon emissions from every activity, allowing you to explore without negatively impacting the environment.
Indoor Smart Garden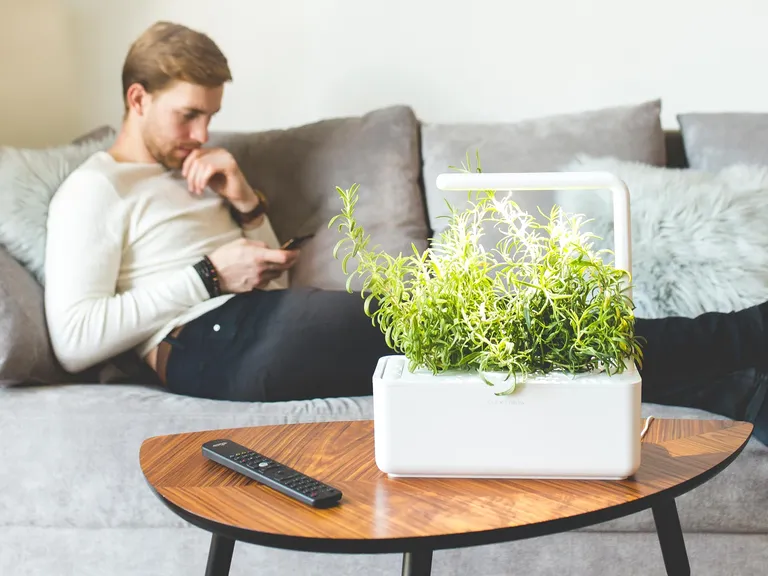 Whether you're shopping for a gardening newbie or a talented home chef, a fuss-free indoor garden is a gift worth giving. This smart device is designed to automate plant care—from light to watering—to make growing veggies, herbs and flowers almost effortless. Best of all, it can be kept indoors and needs very little maintenance or space to thrive. It's a unique 29th anniversary gift any creative spouse will appreciate.
Colored Wine Glasses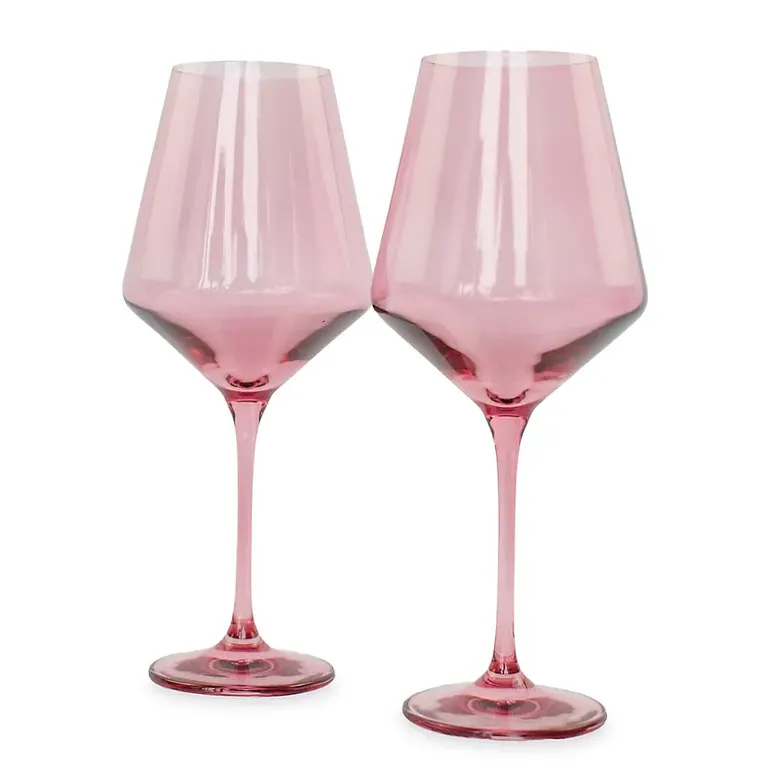 Cheers to 29 happy years! If you're planning to pop a bottle of bubbly for the occasion, these stylish wine glasses will add an elegant touch to your favorite sip. Made from tinted hand-blown glass, this set of two comes in a variety of colors including royal blue, mint green and rose pink. Whatever color you choose, they'll make a fun addition to your glassware collection.
Elegant Flower Necklace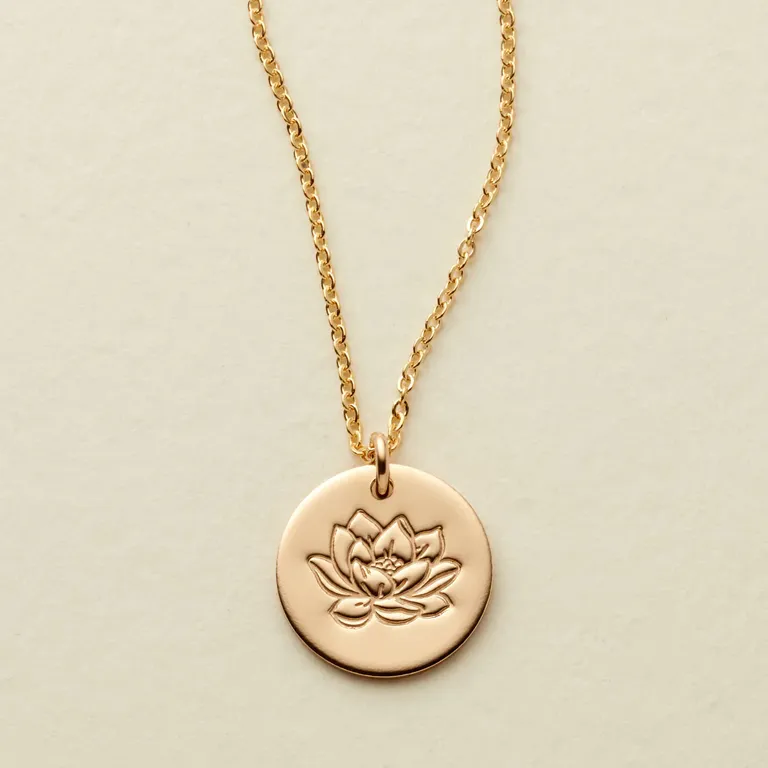 If you want to gift your partner a new piece of jewelry, it's hard to go wrong with a floral-themed accessory from Made by Mary. This elegant gold pendant is available in 12 different designs—one flower for every month of the year. Whether you choose a bloom from their birth month or the month you got married, this thoughtful 29th anniversary gift is sure to be well received.
Striped Beach Blanket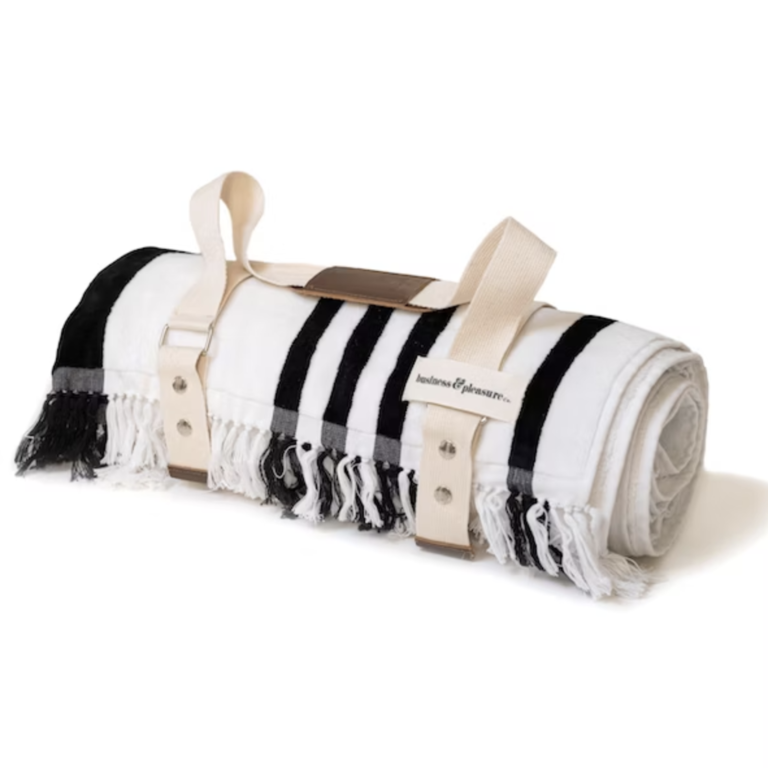 Does your partner love laying out on the beach? Whether you live by the ocean or take regular trips to the coast, a classic blanket is worth investing in. This vintage stripe design is handwoven in quick-drying cotton fabric—perfect for relaxing after a quick dip or just chilling by the ocean. It even comes with a leather carry strap and a hole in the center to fit your umbrella or cabana. Beach date, anyone?
Leather Crossbody Bag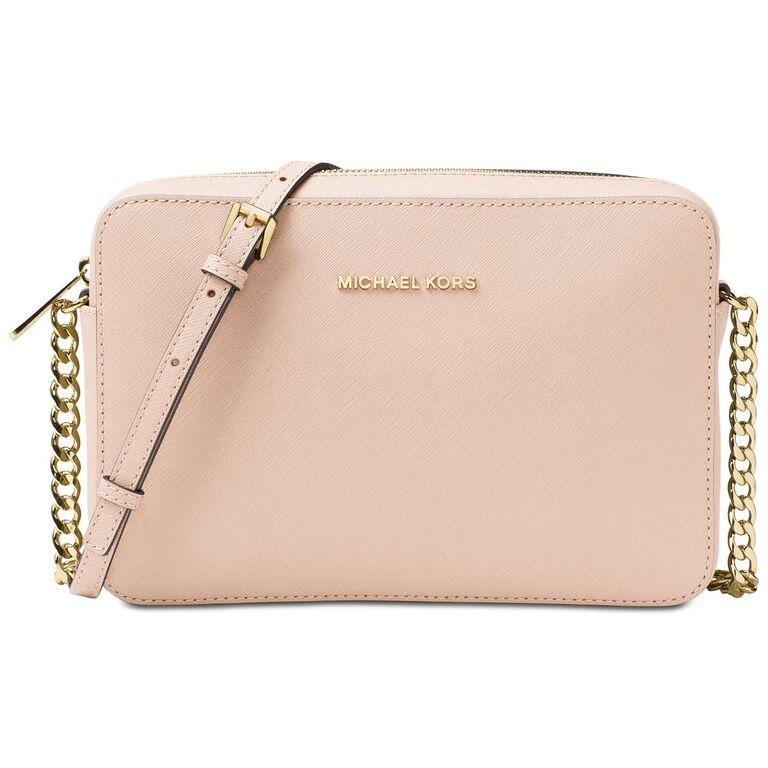 If your partner has been carrying the same purse around with them for the last few years, it's probably time to treat them to a new one. Compact yet stylish, this crossbody leather handbag from Michael Kors offers enough space to carry all their essentials, including a cell phone, wallet, keys and sunglasses. It's available in several timeless colors—including soft pink, black, white and brown—with silver or gold hardware for an elegant finish. It's a pretty and practical 29th anniversary gift they'll be proud to show off, whether they're running errands or heading out with you for dinner.