9-Year Anniversary Gift Ideas for Your Partner or Favorite Couple
Celebrate nine years of marriage with a sentimental present.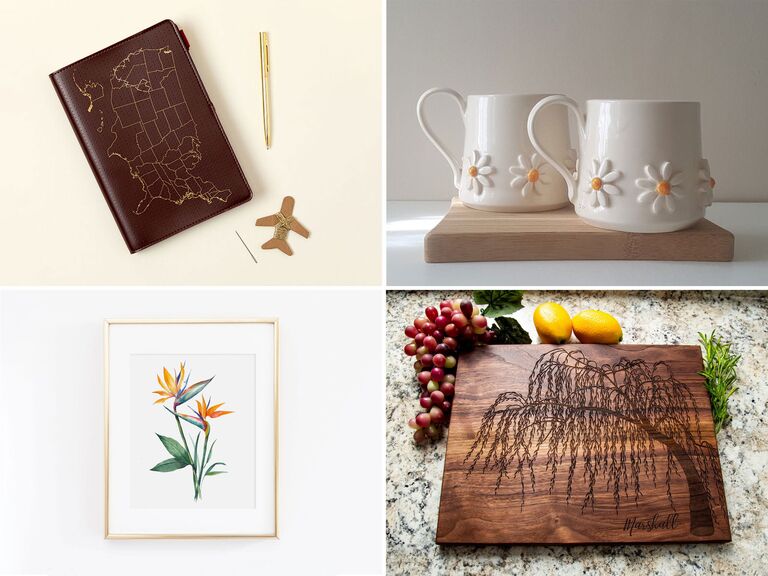 We have included third party products to help you navigate and enjoy life's biggest moments. Purchases made through links on this page may earn us a commission.
Congrats! You (or a loved one) has made it to nine years of marriage. Now comes the hard part: picking out the perfect nine-year anniversary gift. Despite being one year shy of the 10-year milestone, the ninth wedding anniversary is just as special and should be celebrated accordingly. Themes and symbols are helpful when considering ninth wedding anniversary gift ideas. If you're a traditionalist, stick to pottery and willow gifts. On the other hand, those opting for the modern ninth anniversary theme should look to leather. Besides themes, you can also lean on ninth anniversary colors (terra-cotta, purple and green) or the gemstone (blue lapis) for inspiration. Happy gifting!
In this article:
What Is the Nine-Year Anniversary Gift?
Traditional: Pottery and Willow
Traditionally, pottery and willow represent the nine-year anniversary. Pottery has historically been utilized as a vessel to carry water, which flows and adapts to its surroundings just like your marriage of nine years. Pottery also represents home, hearth and family. Willow, on the other hand, is characteristically strong, durable and intertwined—symbolic of a stable and loving marriage.
Modern: Leather
Modernists have adopted leather to represent the ninth wedding anniversary too. Not only is it strong and flexible, but the fabric is also durable—just like a successful relationship. This is a smart option to buy as a ninth wedding anniversary gift as it stands the test of time. Who knows, maybe they'll still be sporting their leather goods at their 60th anniversary?
Pottery and Willow Wedding Anniversary Gifts
Traditionalists, rejoice. If you're stuck for what to get your partner or favorite couple for their nine-year anniversary, don't fret. We've done the hard work for you and found some stellar (if we do say so ourselves) pottery and willow anniversary gifts to give them this year.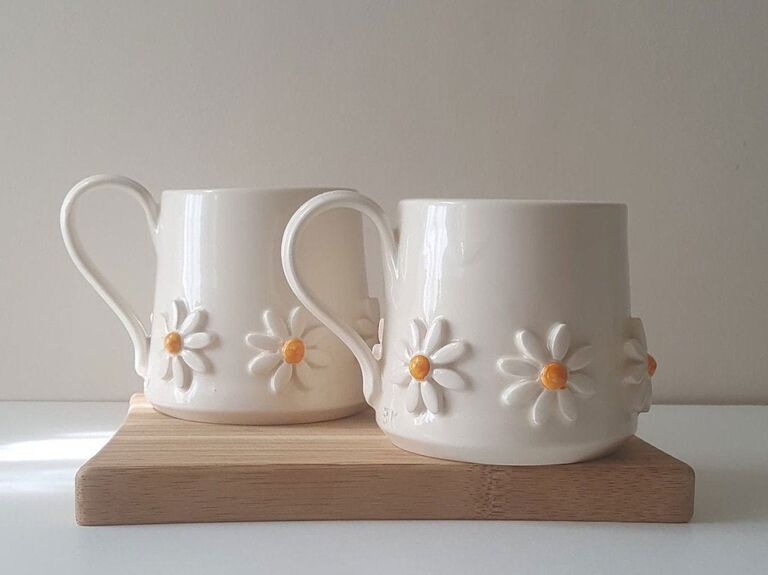 Whether your partner's big on entertaining or loves to cozy up with a cup of coffee, your home can never have too many mugs. These white ceramic mugs, which are decorated with sweet daisies, will make a lovely addition to their collection.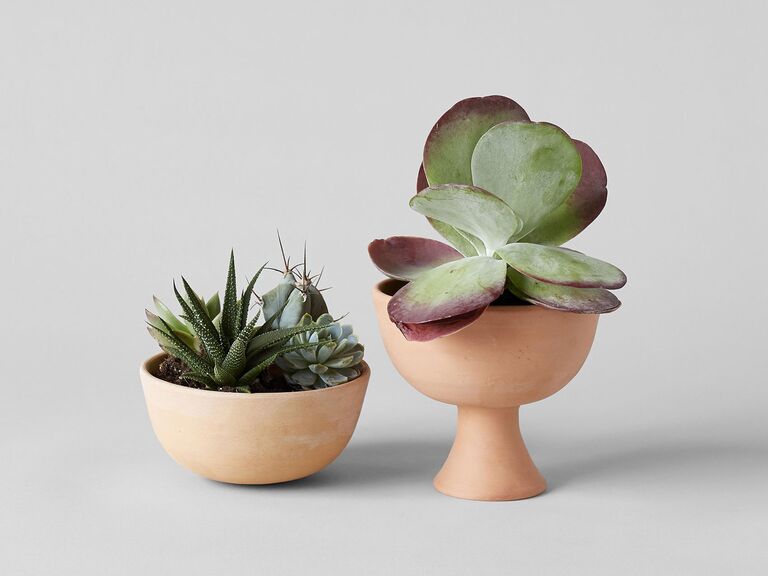 One of the best things about pottery anniversary gifts is they are as pretty as they are practical. These simple planters are double-hitters—the terra-cotta hue represents the ninth anniversary color.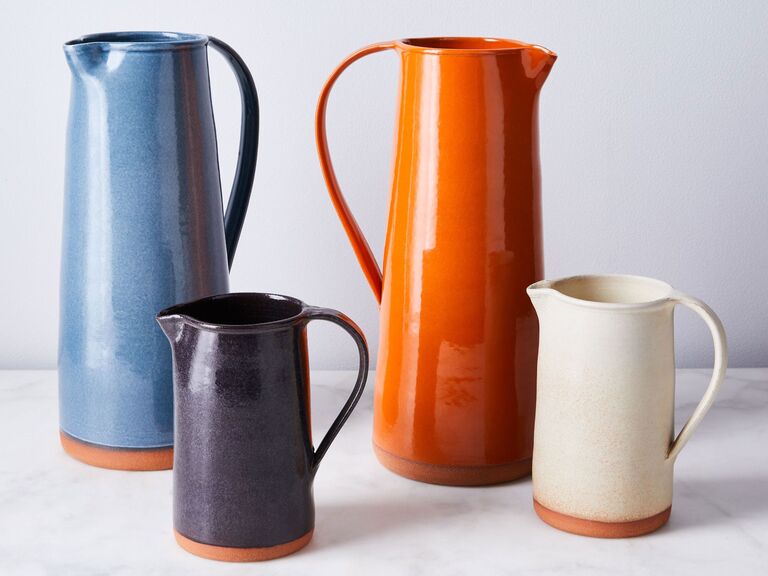 Every kitchen needs a pitcher—whether you use them for water or as a vase alternative, they make for a stylish buy. These hand-thrown ceramic pitchers are made at a small studio in the Bronx and each is made-to-order so you know you're purchasing something special.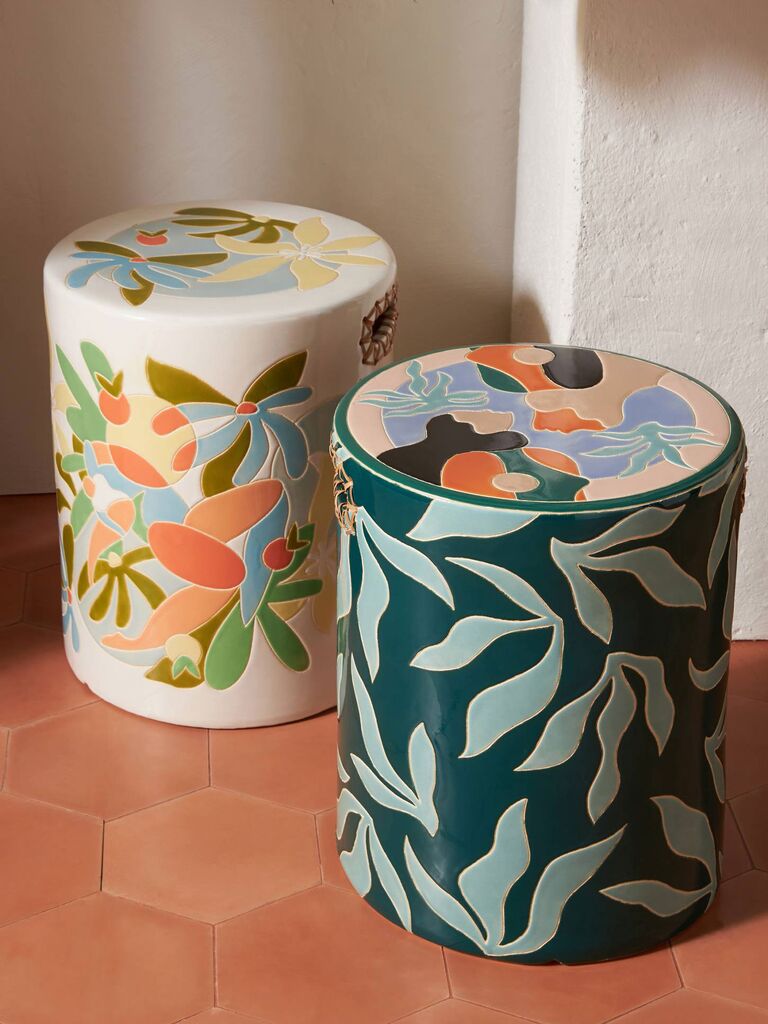 You've been together for nine years, so it's time to put your feet up and sail on into that decade milestone. These patterned stools are designed by Florida-based illustrator Maggie Stephenson and will bring a European vibe to your abode.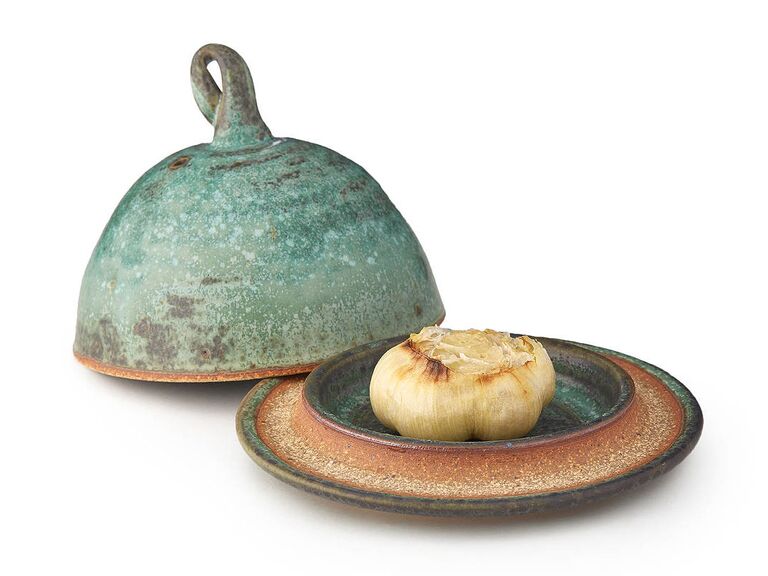 Who doesn't love walking into a kitchen filled with the scent of freshly roasted garlic? That's right, no one (unless you're a vampire, that is), which is why this handmade ceramic garlic roaster is a pottery gift they'll use time and time again.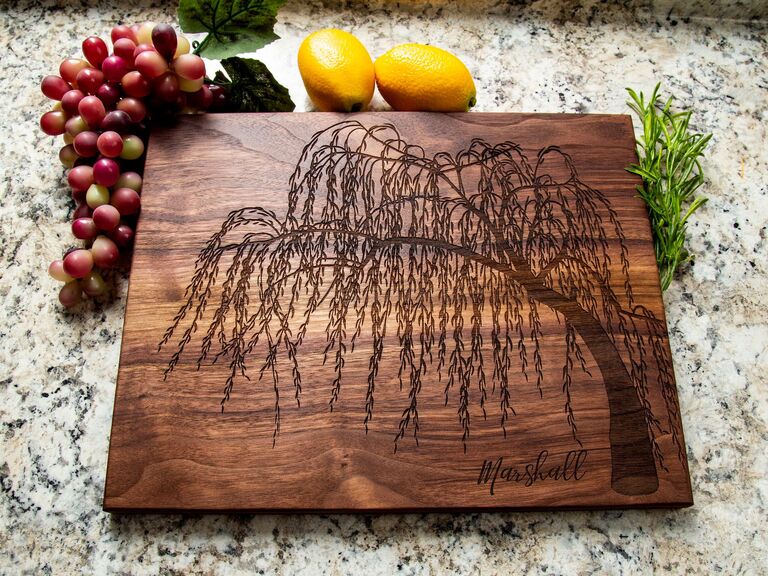 A chopping board is the perfect ninth anniversary gift for any foodie. While this cutting board is made from walnut, the motif is of a beautiful willow tree. Plus, you can personalize it with your names and anniversary date.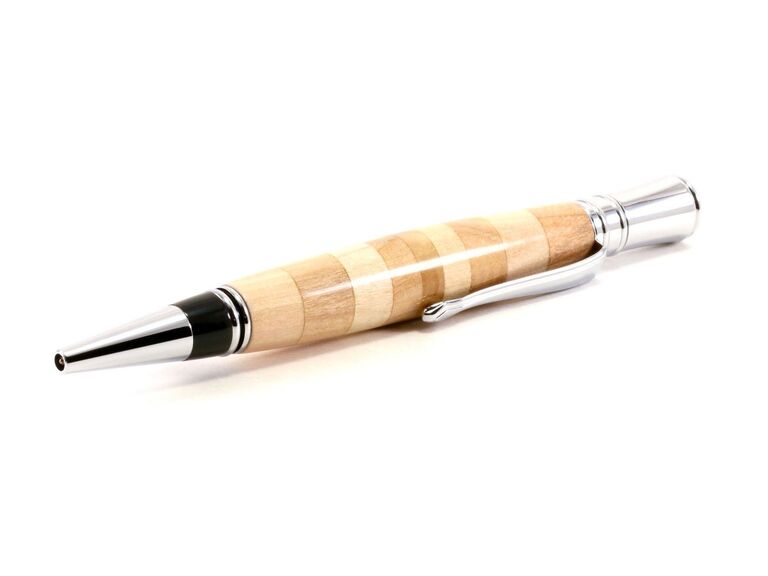 For a practical gift that they'll use every day, consider this sleek willow pen. Who knows, maybe it'll even encourage them to write you some love letters?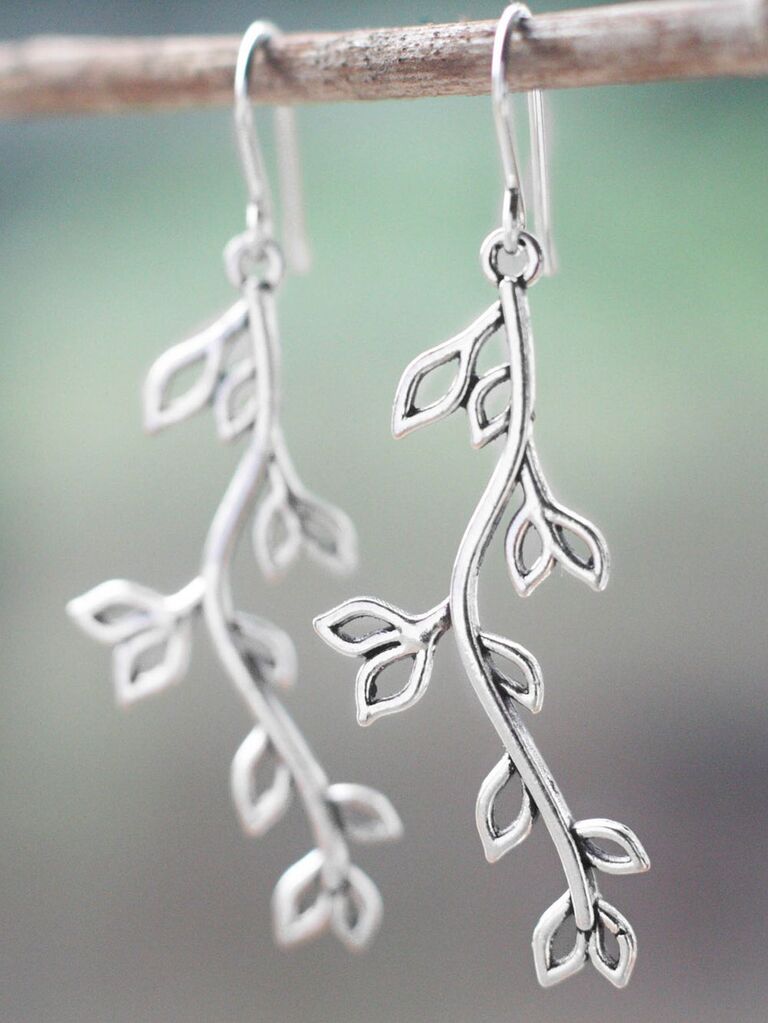 These antique silver willow earrings make for an unexpected willow gift. They're made-to-order, so give yourself a bit of lead time with these.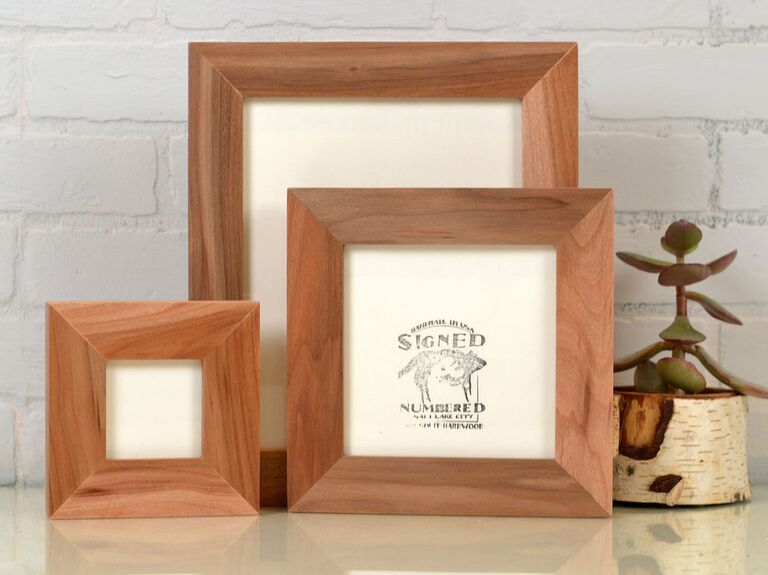 Go literal with your ninth wedding anniversary gift with these willow wood picture frames. Complete the gift by printing out your favorite picture of the two of you and placing it inside. Too cute.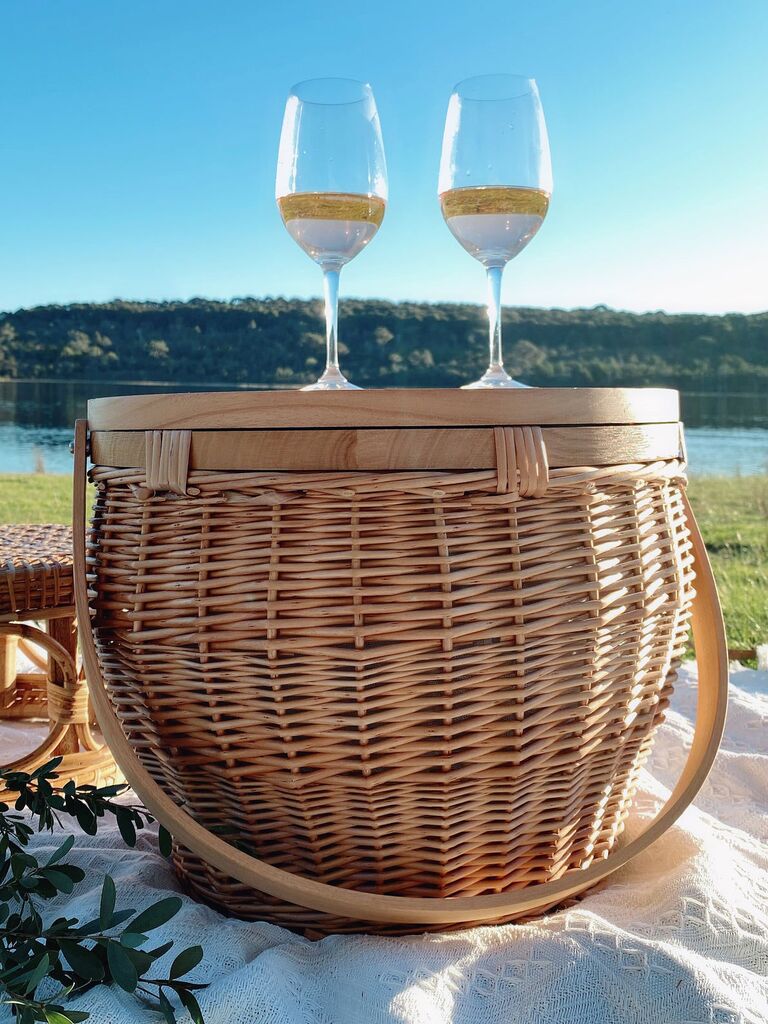 Wicker is often made from willow, which is why this wicker picnic basket is a left-of-field take on the traditional ninth-year anniversary gift. The insulated basket is topped with a flat lid which can be engraved, but that's not all. It can also double as a makeshift table!

Leather Wedding Anniversary Gifts
In addition to willow and pottery, leather is also a symbolic ninth anniversary gift for him or her. Read on for our favorite leather gifts to give your spouse or the happy couple.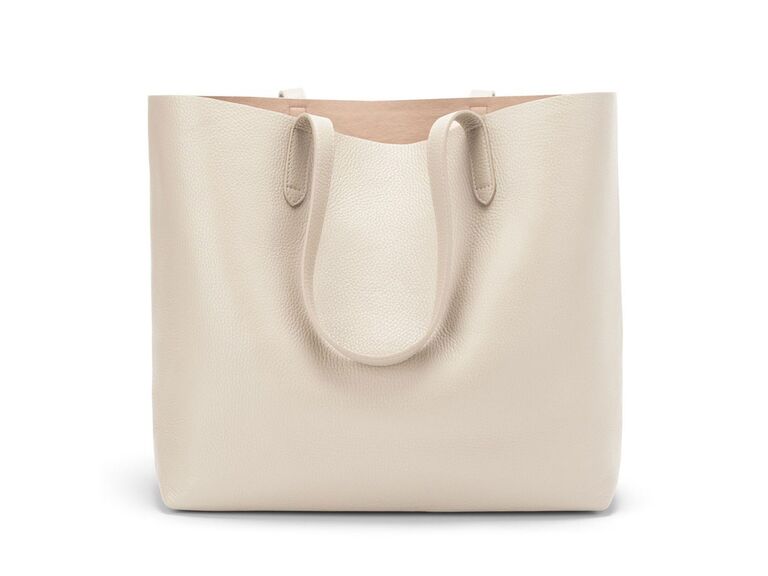 What's more practical than a reliable tote? This sleek, sturdy bag was made to last and comes in lots of go-with-everything color combos.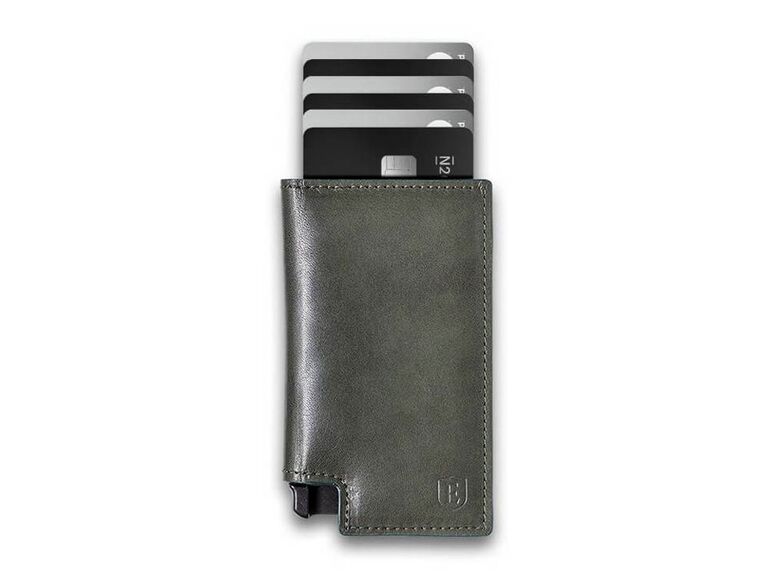 Combine two ninth anniversary themes with this green leather smart wallet. While Ekster's wallets have a classic look, they're also designed with some really modern features. The built-in aluminium cardholder fans out cards with one simple click. On top of that, it protects against skimming.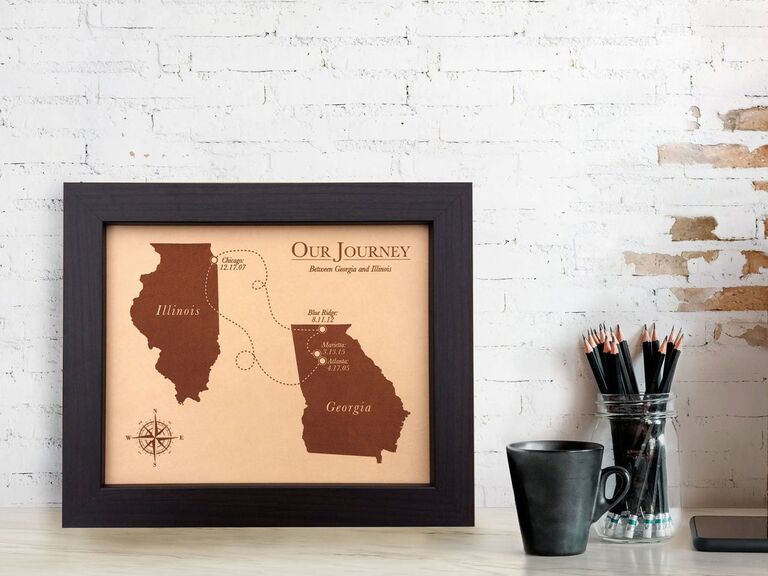 This leather print is such a thoughtful nine-year anniversary gift for your husband or wife. You can have it customized with a special location (or two!) that means a lot to you.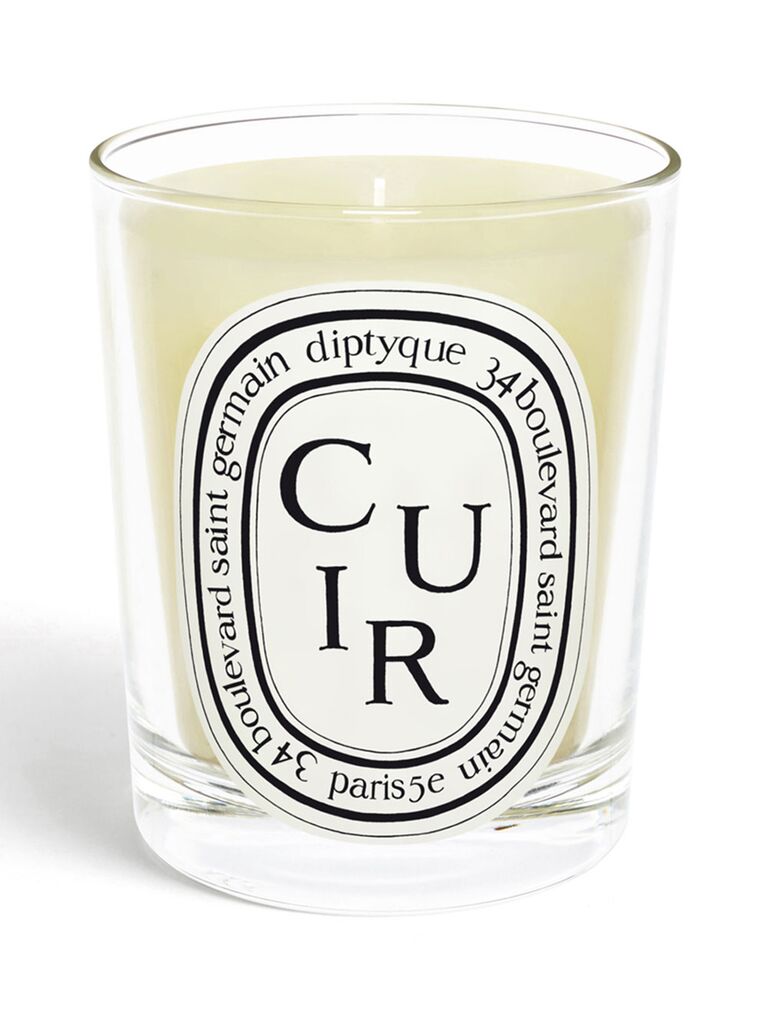 A leather gift doesn't have to mean purchasing leather goods. Enter: this luxe leather-scented candle from Diptyque.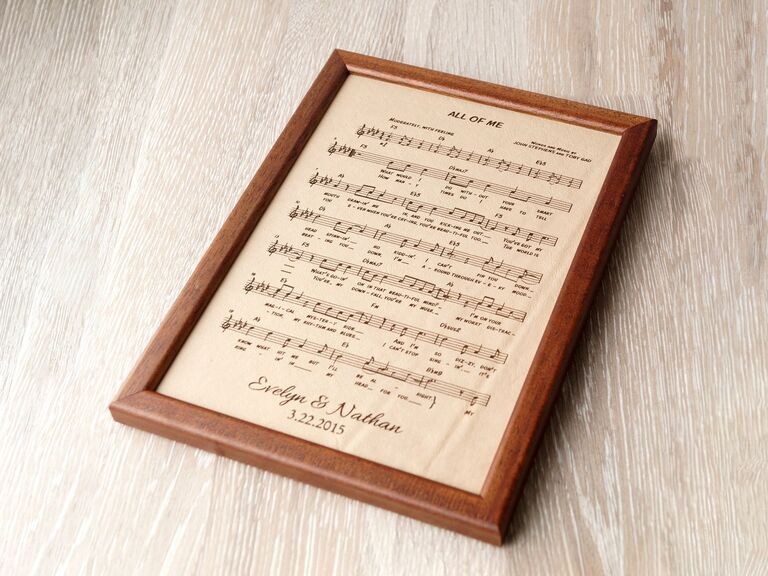 Your wedding song will always be a special memory for you both, and this sentimental leather-engraved music sheet is a lovely way to mark nine years. It'll make your other half smile with fond memories each time they look at it.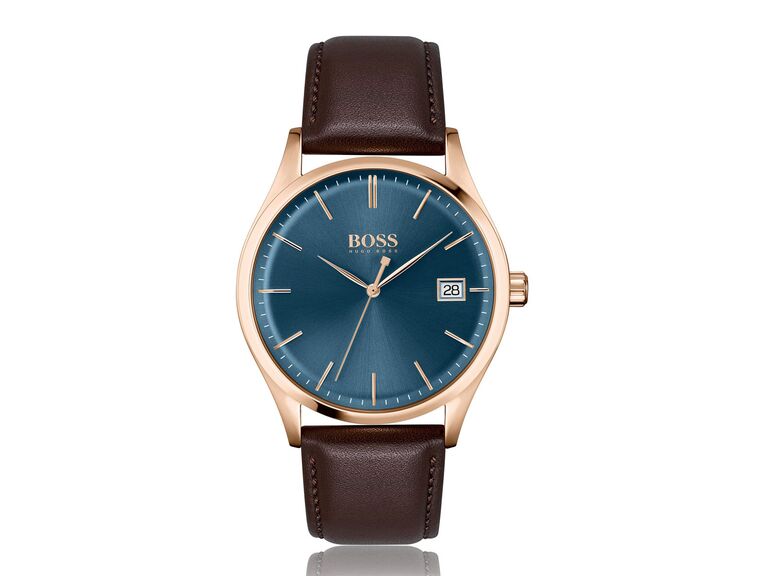 You can never go wrong with a sleek leather timepiece. This gold-finished watch with a brown leather strap will make the perfect ninth anniversary gift for a collector.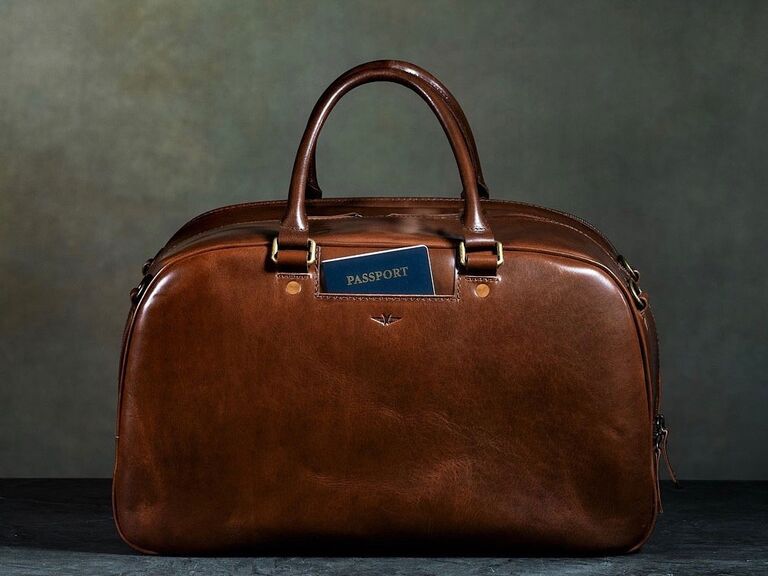 If you're going to buy a leather bag, it's worth investing in one that is both high quality and super versatile. Your partner will use this Satchel & Page bag for everything from their daily commute to your weekend getaways.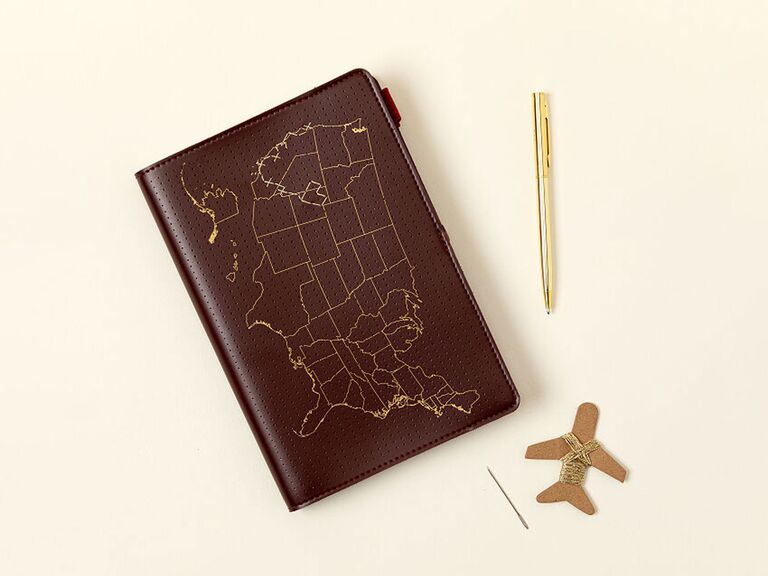 This vegan leather notebook allows them to record their road trips with pen, needle and thread. Yep, you read that correctly. As well as jotting down your travel musings, your partner will be able to stitch your road trip routes directly onto the cover of the journal (so fun!).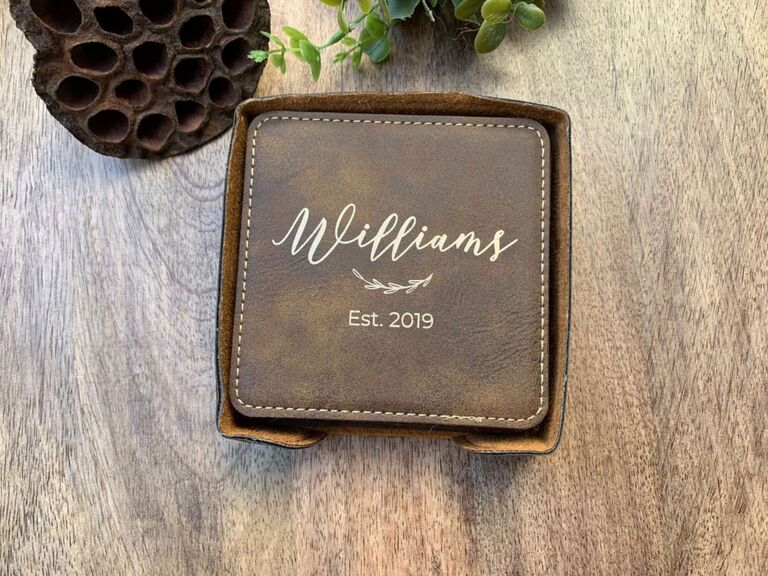 We love these vegan leather coasters for two reasons: They can be personalized with your family name and anniversary year, and the washed leather look adds a rustic feel to any coffee table.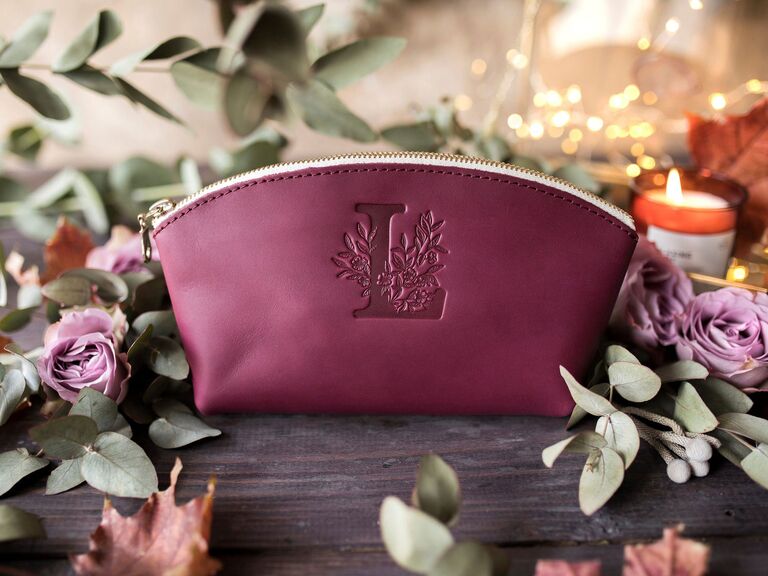 Still looking for a ninth anniversary gift? If your partner loves makeup, they'll love this custom initial makeup bag. Bonus: It comes in 12 different colors so you can pick their favorite hue.

Alternative Nine-Year Anniversary Gifts
Just because pottery, willow and leather are the ninth anniversary themes doesn't mean you have to stick to them. Get inspired by the ninth anniversary colors, gemstone or find inspiration elsewhere instead. Below, we've given you a nudge in the right direction.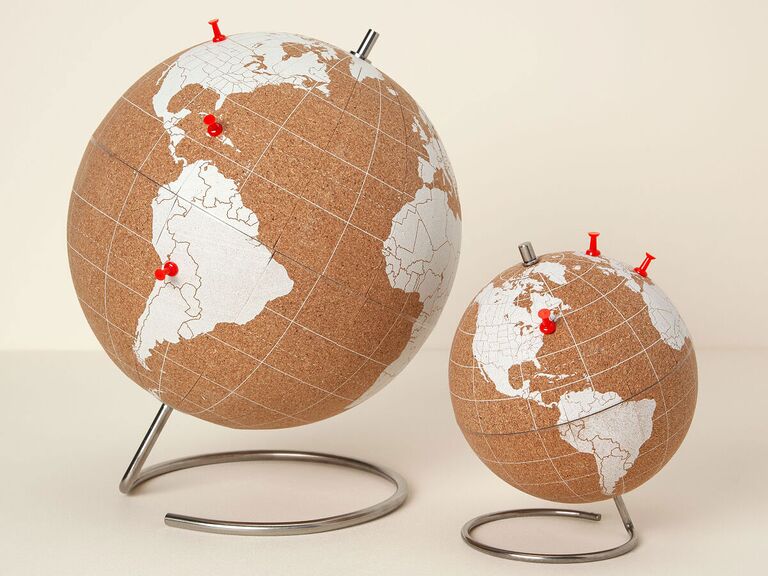 Almost a decade together means that you'll have had plenty of adventures. A cork globe is a sweet way for couples to highlight where they've been over the past nine years—and where they plan to go together in the future.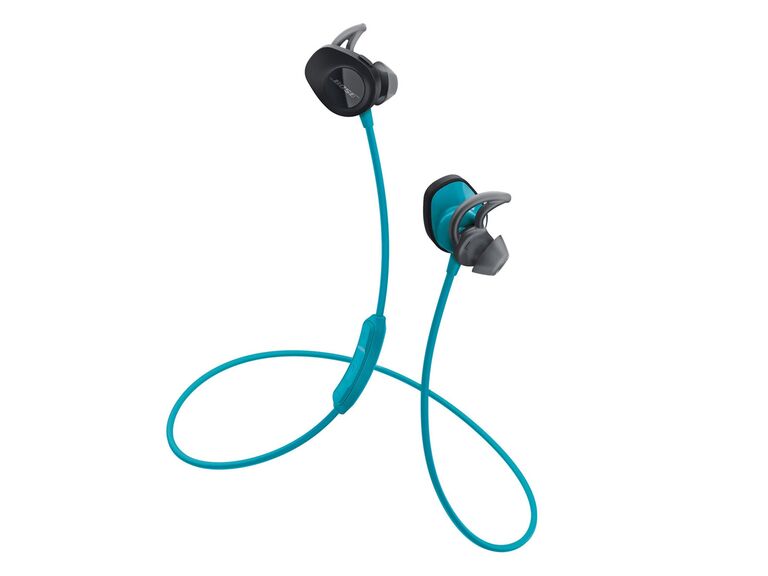 If your partner enjoys being active, they likely need a great set of wireless earbuds. These headphones will stay put whether they're getting in reps at the gym or going for a run outdoors.

Beer growlers are such a fun item to have on hand when you're entertaining, and this two-liter growler can be customized with your love's initials. The ceramic flip top is a small nod to the pottery theme too.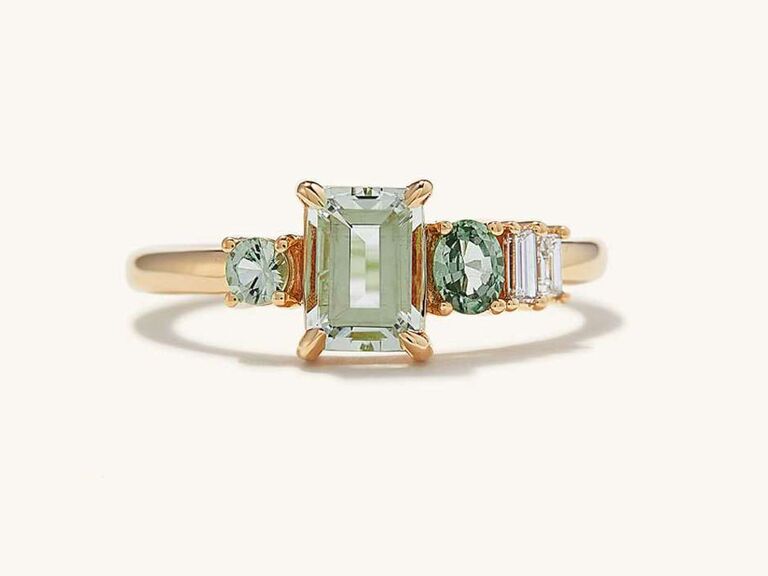 It's been nine years since you said "I do," but even longer since one of you popped the question—so it's time to give your partner another heirloom piece. This asymmetrical ring features two baguette diamonds, two green sapphires and a prasiolite, which make it a perfect homage to the ninth anniversary color: green.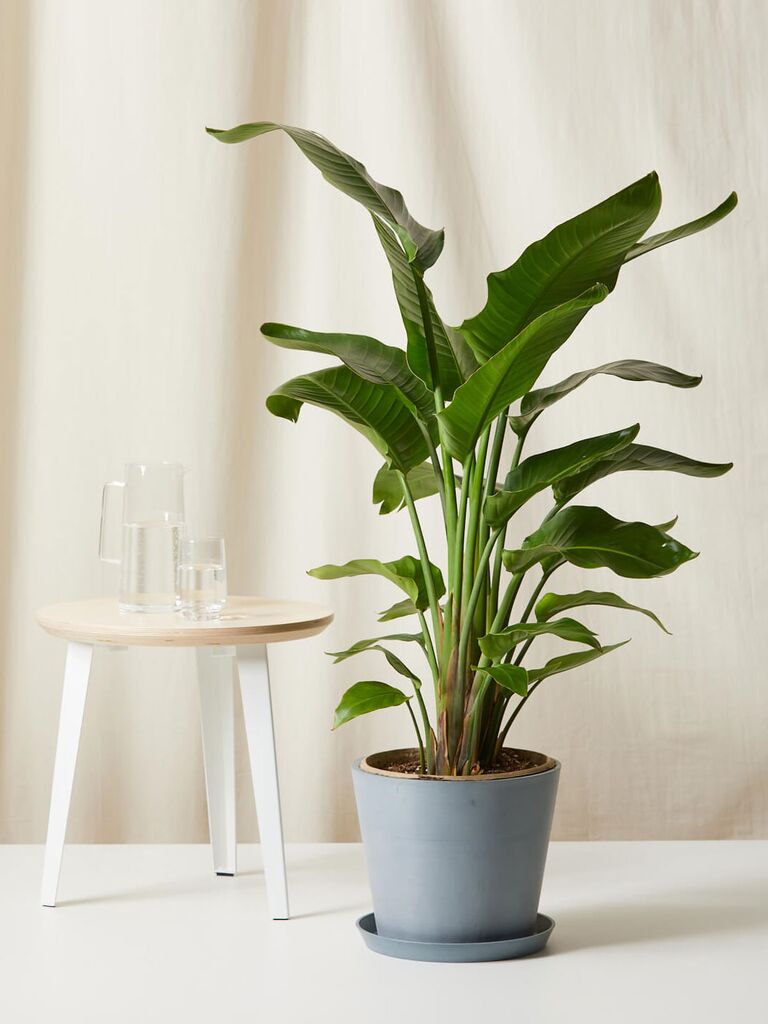 As the ninth wedding anniversary flower, a bird of paradise symbolizes an exciting future—the best is yet to come. The flowering plant is low maintenance and removes toxins from the air, but it's best to keep this one away from pets as it can cause mouth irritation.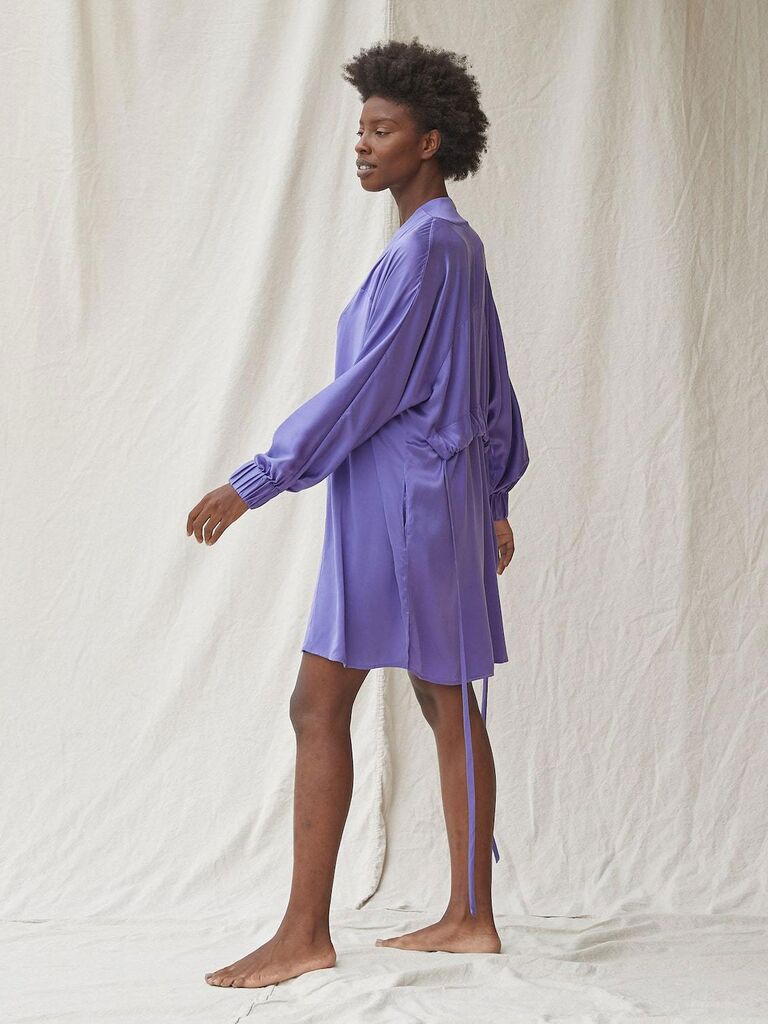 Your partner will want to find any excuse to stay in and wear this washable silk robe. Purple is another one of the nine-year anniversary colors, and the oversized fit will keep your spouse comfy all lazy Sunday long.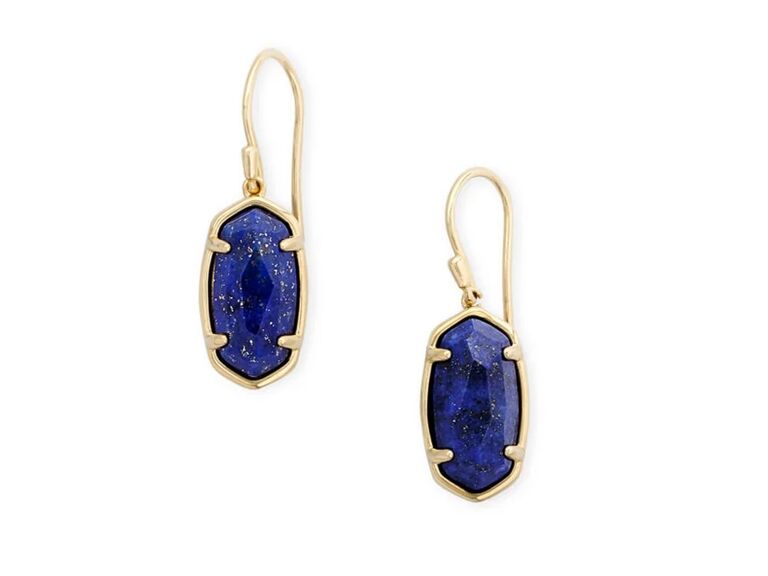 The blue lapis is the ninth anniversary gemstone—and it's so darn pretty. Kendra Scott has a stunning collection of blue lapis jewelry, but we like these 18k gold drop earrings the best.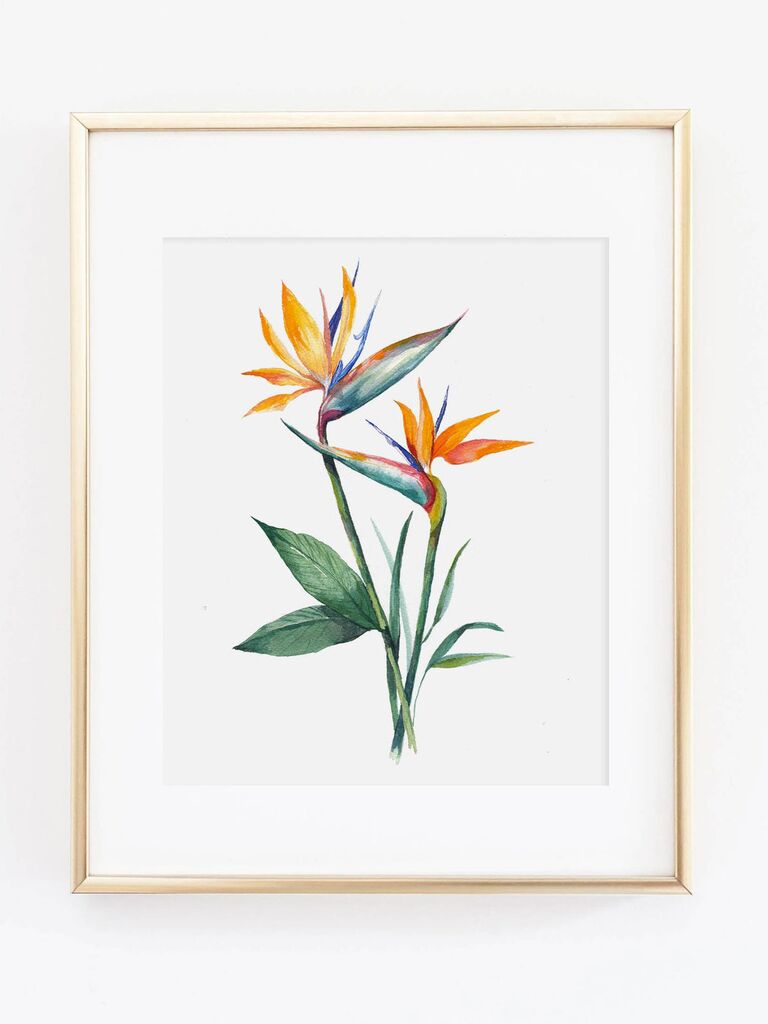 If, like us, you're not a great plant parent, opt for a subtle bird of paradise print to celebrate nine years instead. This watercolor painting comes unframed, so be sure to pick up a frame that works with your home decor and complements the print too.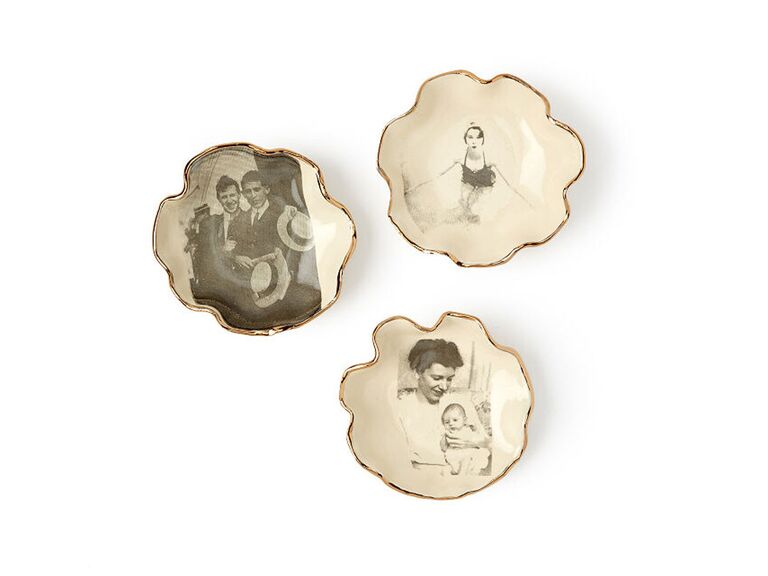 Ring dishes don't come much more meaningful than this. Have your three favorite pictures from your wedding day printed in black in white on these chic ceramic dishes for a gift they'll cherish.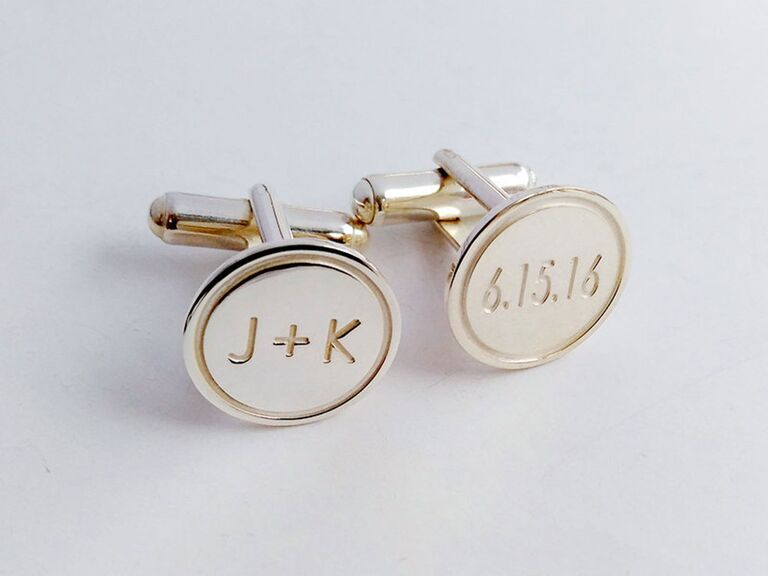 Whether your partner suits up for work or only for special occasions, they'll look extra dapper with these personalized cuff links. Have them engraved with your initials and wedding date for a special touch.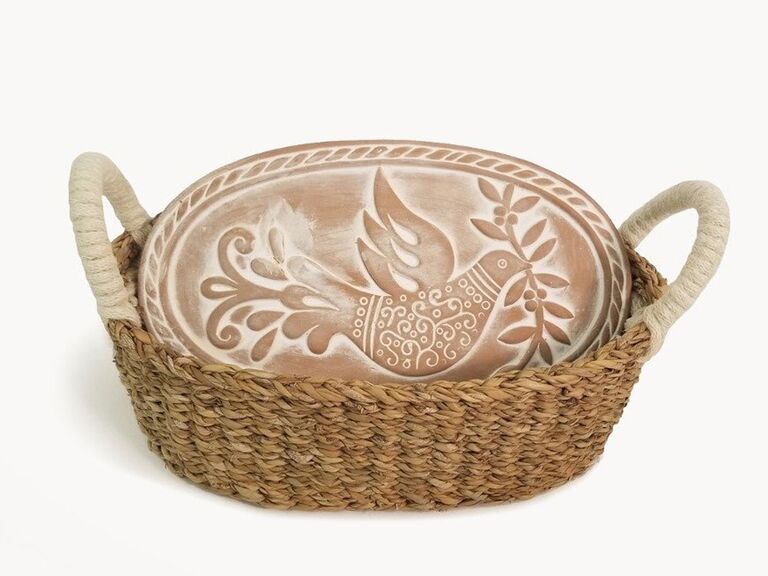 Got a baker in the house? They'll love this woven bread warmer and basket, which is handmade from ethically and sustainably sourced materials. The terra-cotta plate is a fun play on two ninth anniversary themes.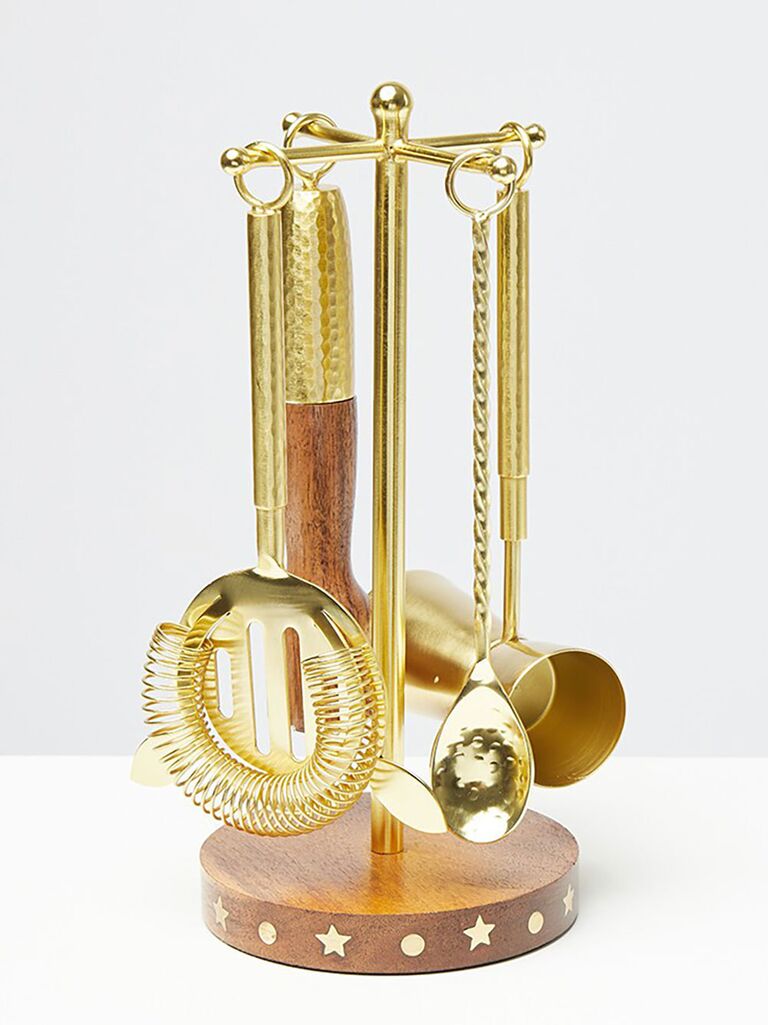 Cocktails are always a good idea, especially as you toast your way into your second decade. Encourage your other half to become a master mixologist with this elegant gold set.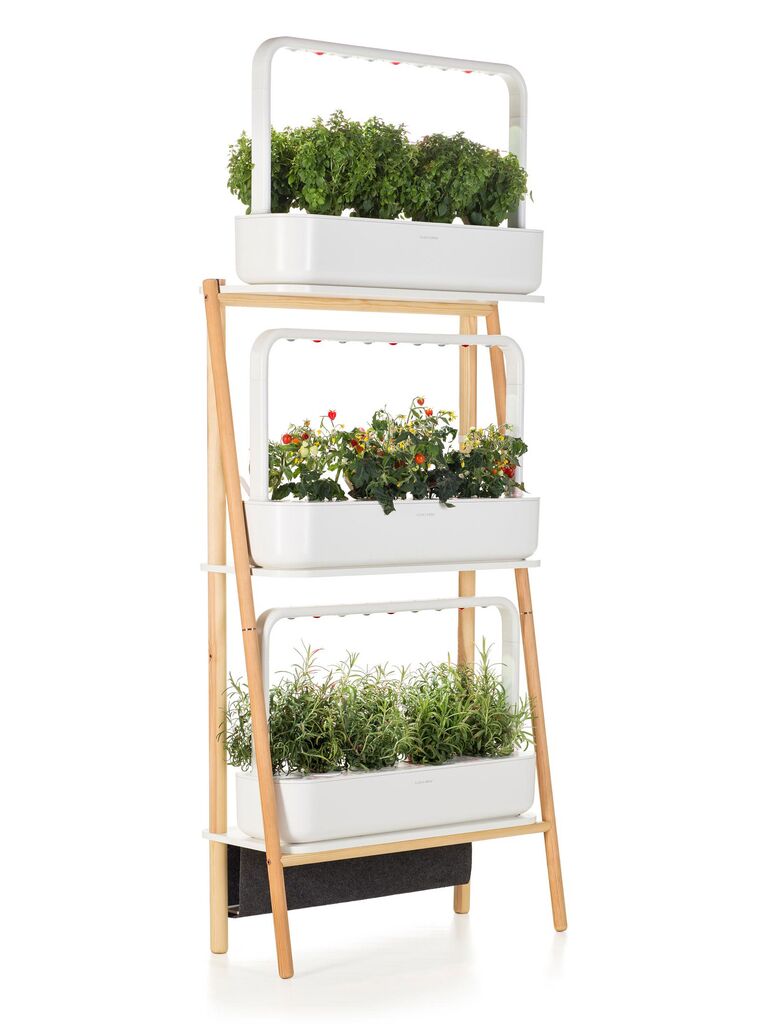 Whether you're an apartment dweller or simply don't have enough time or space to cultivate your own veggie garden, this smart garden from Click & Grow will help you grow your own herbs and greens all year round. It's perfect for helping you both to switch up your staple meals.