9-Year Anniversary Gift Ideas for Her, Him and Them
Celebrate nine years of marriage with a sentimental present.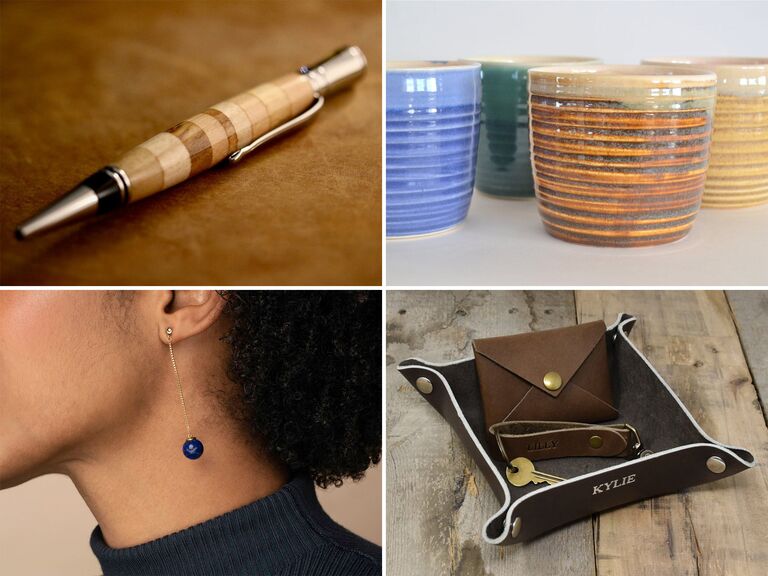 We have included third party products to help you navigate and enjoy life's biggest moments. Purchases made through links on this page may earn us a commission.
Congrats! You (or a loved one) has made it to nine years of marriage. Now comes the hard part: picking out the perfect nine-year anniversary gift. Despite being one year shy of the 10-year milestone, the ninth wedding anniversary is just as special, and should be celebrated accordingly. Below, you'll find the best ninth wedding anniversary gift ideas, from the unique to the traditional.
What is the nine-year anniversary gift?
Traditional: Pottery and Willow
Traditionally, pottery and willow represent the nine-year anniversary. Pottery has historically been utilized as a vessel to carry water, which flows and adapts to its surroundings just like your marriage of nine years. Pottery also represents home, hearth and family. Willow, on the other hand, is characteristically strong, durable and intertwined—symbolic of a stable and loving marriage.
Modern: Leather
Modernists have adopted leather to represent the ninth wedding anniversary too. Not only is it strong and flexible, but the fabric is also durable—just like a successful relationship. 
In this article:
Nine-Year Anniversary Gift Ideas for Her
When it comes to finding a nine-year anniversary gift for your wife, you're certainly not required to buy a pottery or willow object if that's not what she's into. It's okay to think outside the box (and stick to presents you know she'll love) when looking for the perfect ninth anniversary gift. So, we've rounded up an assortment of our favorite alternative ideas.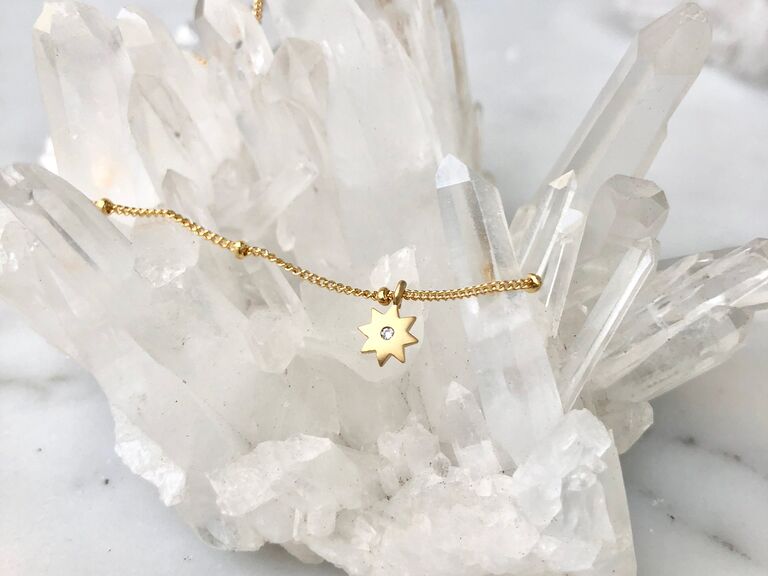 Tell her she's the light of your life with this delicate sun necklace.
Delicate Layers tiny gold filled sun necklace, from $32, Etsy.com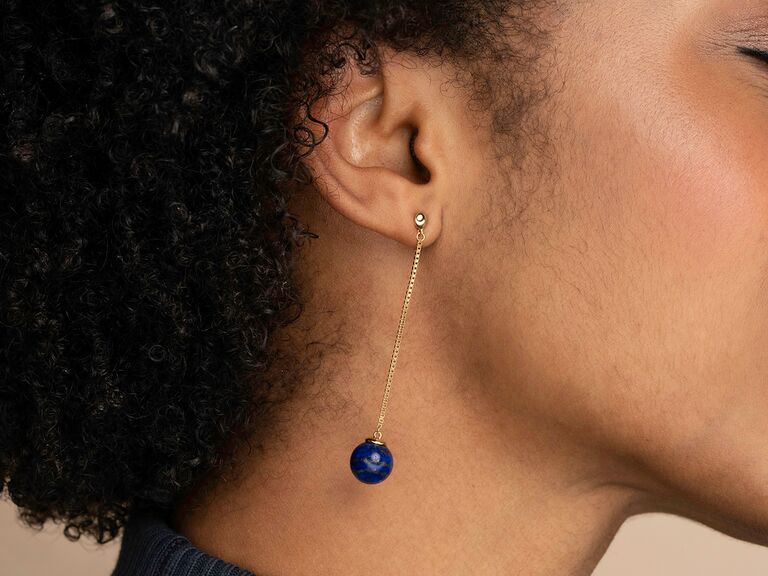 Need a nine-year anniversary gift for a fashion lover? These lapis lazuli earrings are a must for any jewelry collection, and they even incorporate the traditional ninth anniversary stone!
Mejuri blue lapis drop earrings, $75, Mejuri.com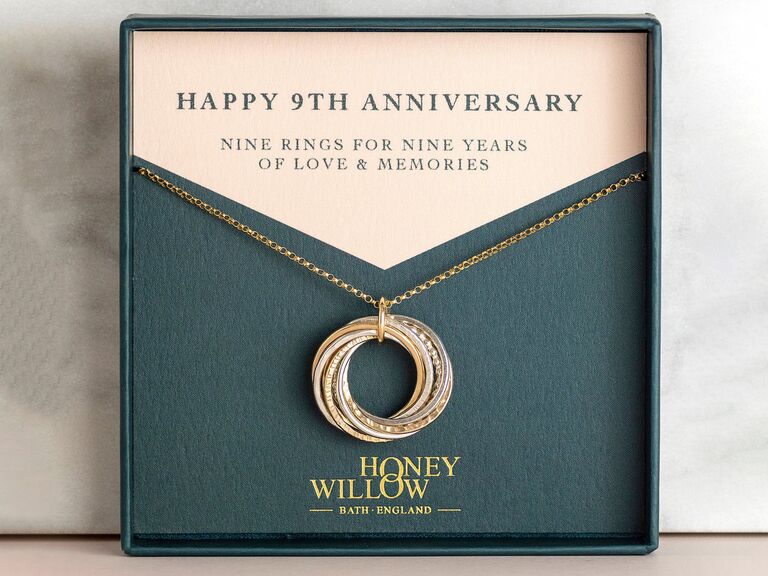 Commemorate your landmark day and celebrate your commitment with nine rings on one beautiful necklace.
Honey Willow Wedding 9th anniversary necklace for wife, from $128, Etsy.com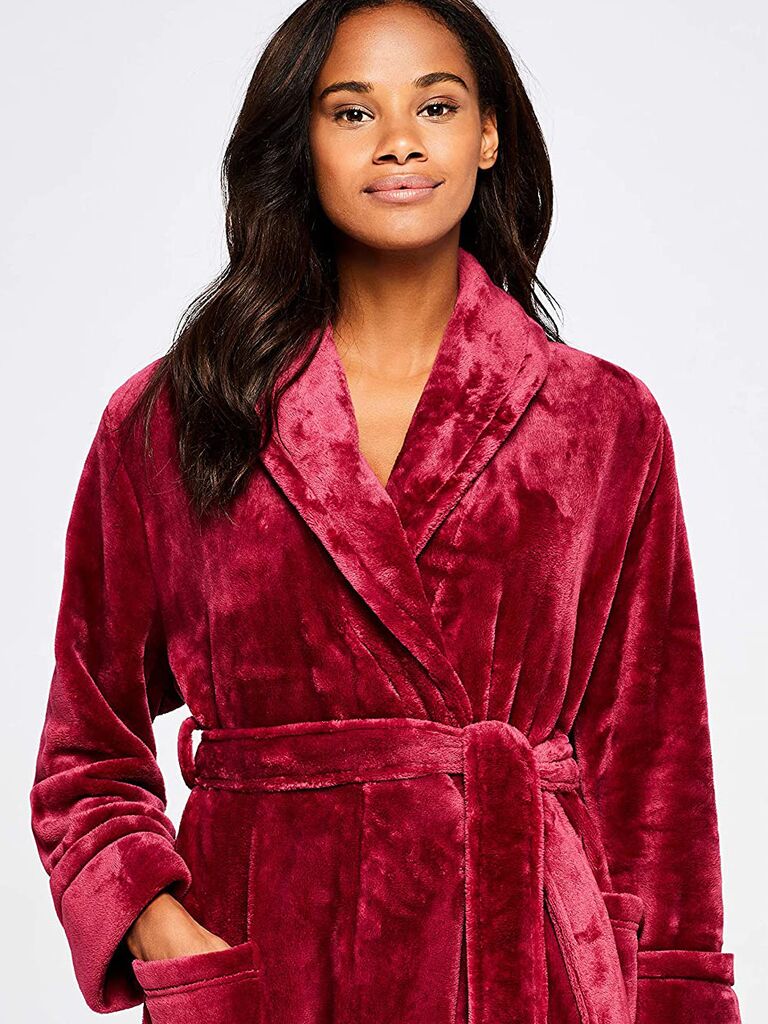 A cozy bathrobe is the perfect nine-year anniversary gift she's guaranteed to wear again and again. 
Iris & Lily women's long plush bathrobe, $33, Amazon.com
Nine-Year Anniversary Gift Ideas for Him
When it comes to picking a nine-year anniversary gift for your husband, you certainly don't need to stick to pottery and willow-themed gifts. Find the best ninth anniversary gift ideas for him, below.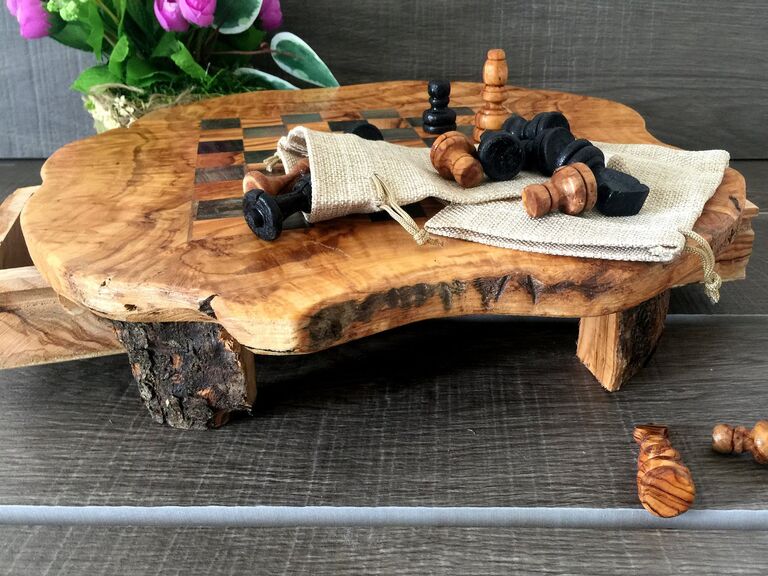 Your game nights will be a lot more fun if you gift him this cool chess set for your nine-year anniversary. 
Nature Carthage olive wood rustic chess set, from $80, Etsy.com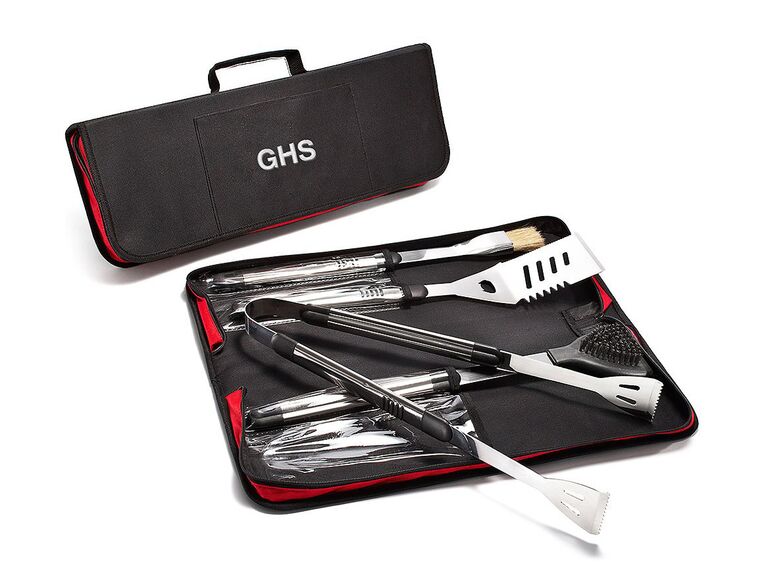 If your husband is passionate about grilling (lucky you!), get him this customizable barbecue set that he'll be excited to use whenever he gets the chance.
The Knot Shop barbecue kit, from $35, TheKnotShop.com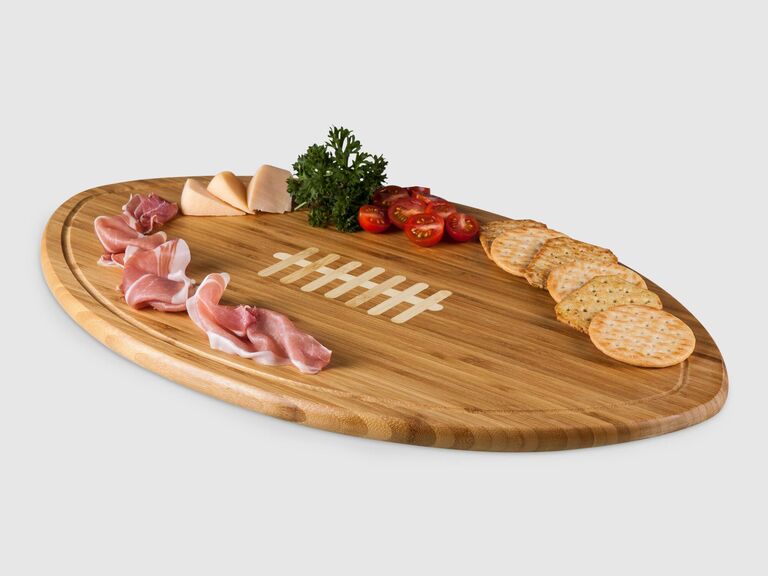 This cheese board is ideal for the guy who loves snacking just as much as he loves football. It's also a cute addition to your home if you host Super Bowl parties.
World Market bamboo football kickoff cheese board, $48, WorldMarket.com
If he enjoys being active, he likely needs a great set of wireless earbuds. These headphones will stay put whether he's getting in reps at the gym or going for a run outdoors.
Bose SoundSport wireless earbuds, $129, Nordstrom.com
Nine-Year Anniversary Gift Ideas for Them
Know a couple whose anniversary is approaching? We have a range of nine-year anniversary gift ideas for them. Check out the options you can buy now before they start celebrating.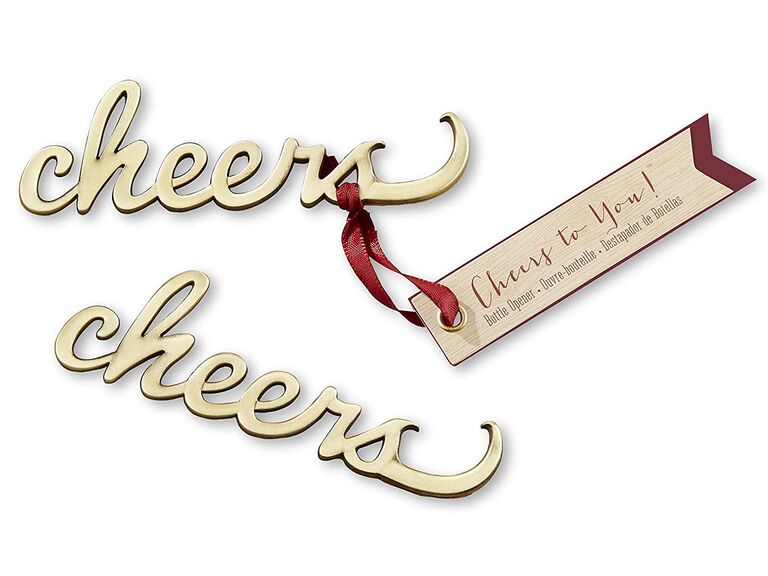 Help them set the tone for celebrations for years to come with this fun gold bottle opener.
Kate Aspen Cheers bottle opener, $6, Amazon.com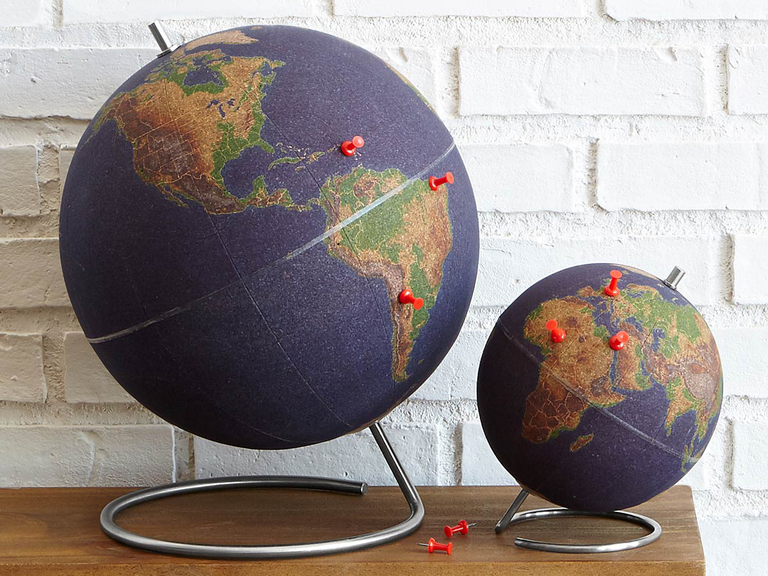 A cork globe is a sweet way for couples to highlight where they've been over the past nine years—and where they plan to go together in the future. 
Uncommon Goods World Traveler's cork globe, from $80, UncommonGoods.com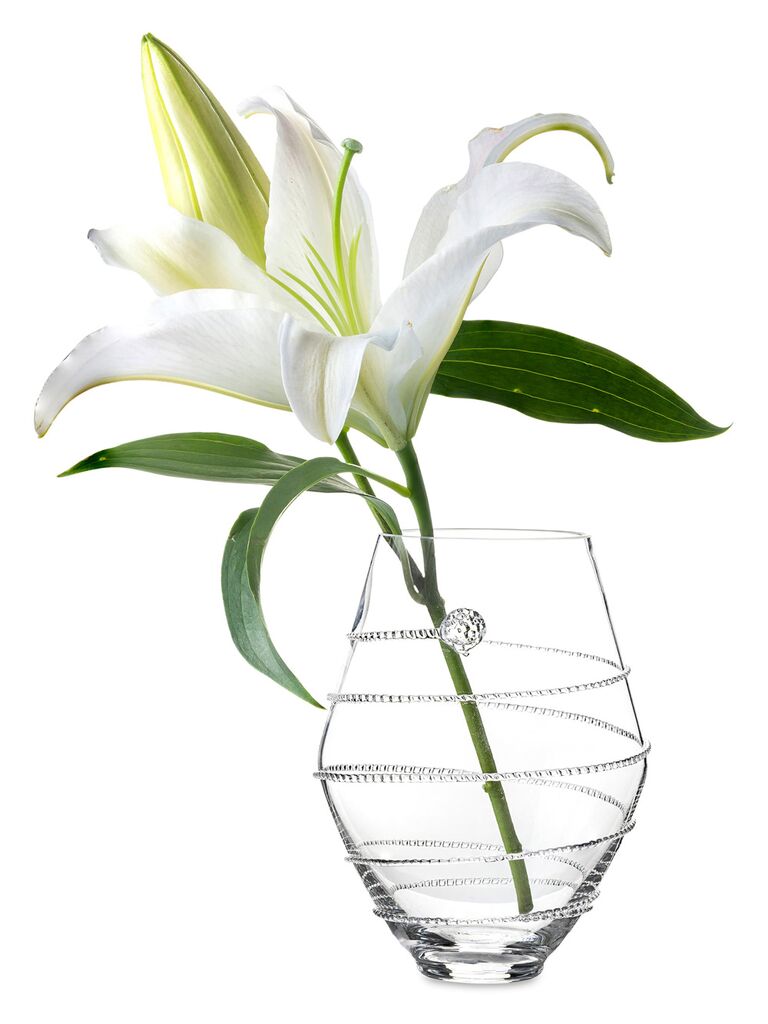 Any milestone is deserving of flowers, so help them put their blooms on display with this elegant vase.
Juliska Amalia vase, from $115, Nordstrom.com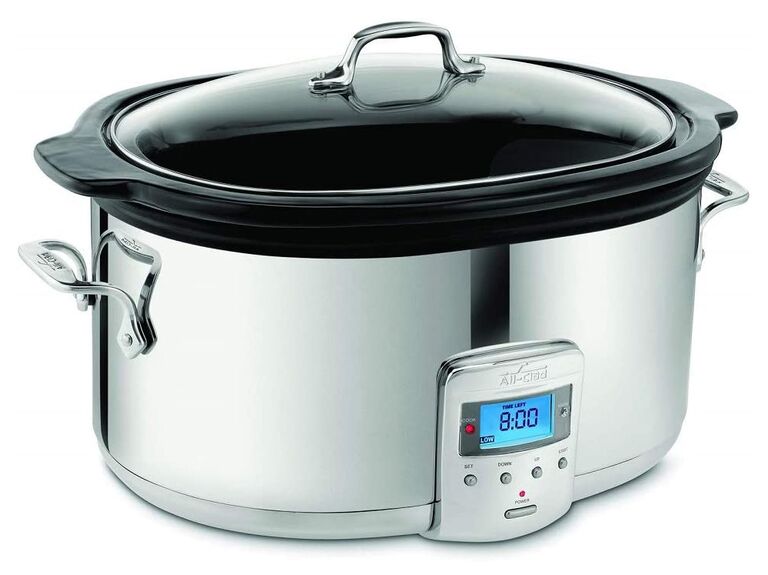 After almost a decade together, any couple could use some creativity in the kitchen. Help them hack any recipe with the appliance every household needs: a slow cooker. 
All-Clad programmable oval-shaped slow cooker, from $150, Amazon.com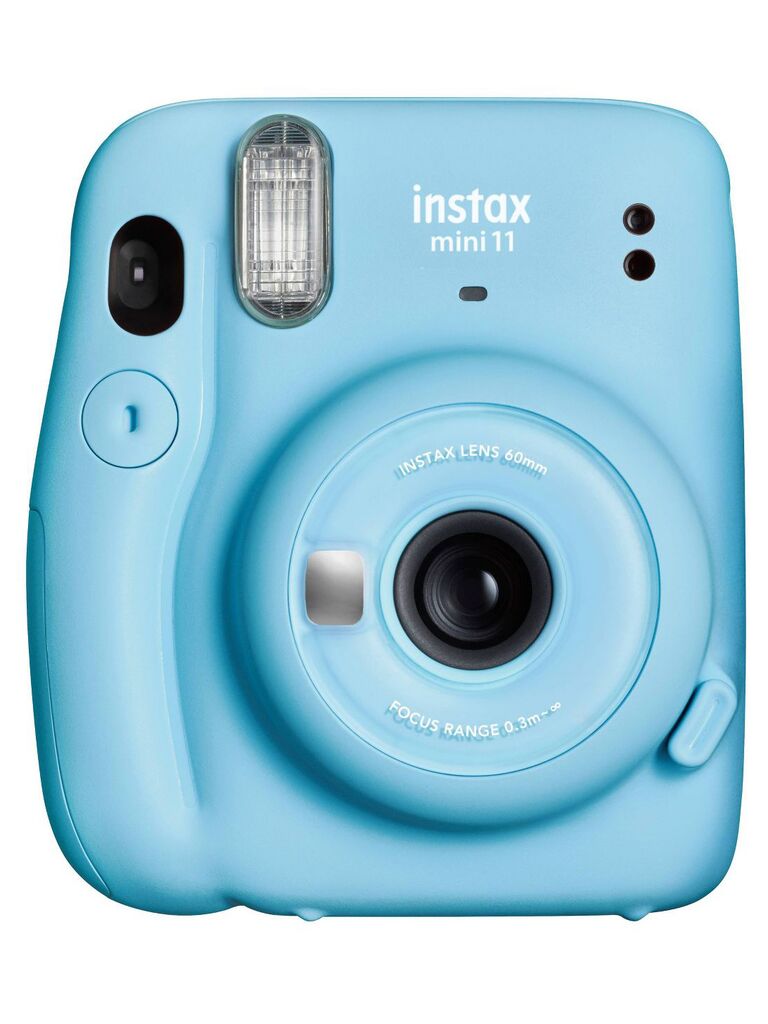 If you know your friends are obsessed with capturing moments, a camera that instantly prints pictures will be their new carry-everywhere item. 
Fujifilm Instax Mini 11 camera, $70, Target.com
You can't go wrong with a fresh-smelling set from Williams Sonoma. This one comes with everything from hand soap and lotion to a candle infused with essential oils.
Williams Sonoma Meyer Lemon essential oils collection gift crate, $70, Williams-Sonoma.com
Pottery & Willow Anniversary Gifts for Her
If you want to stick to the traditional nine-year anniversary gift theme, you may be struggling to find ideas. Well, we got creative so you don't have to! Shop the best pottery and willow gifts for her right here.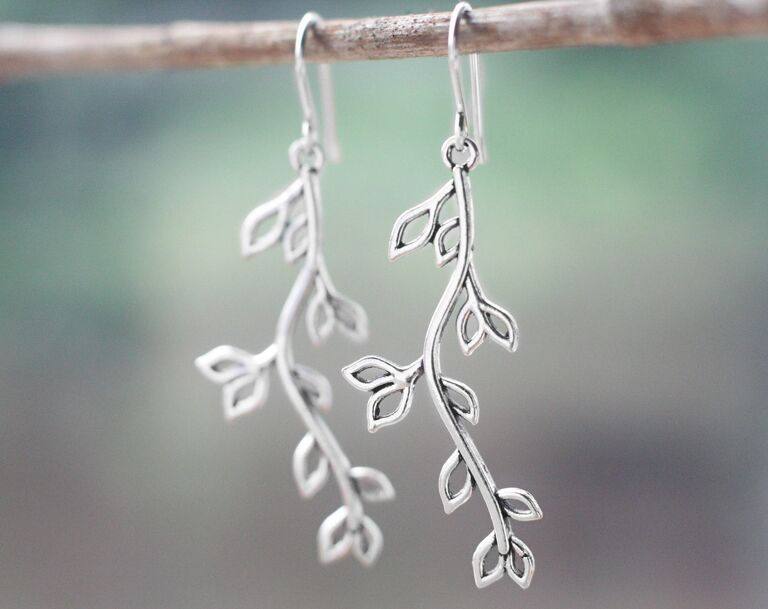 These gorgeous willow tree-inspired earrings will catch her (and all her friends') attention.
Silven Oak antique silver willow earrings, from $29, Etsy.com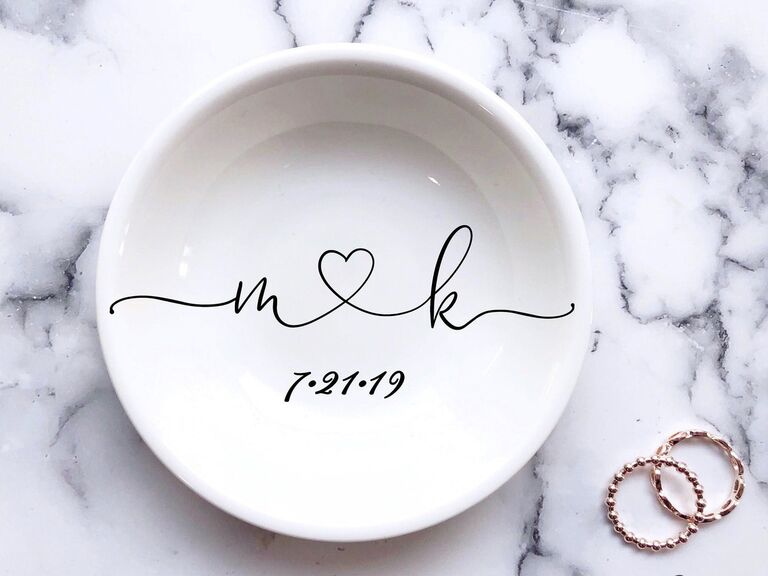 A customized ceramic ring dish is the perfect gift for her to safely store everyday jewelry with a sweet reminder of your wedding date.
Sweet Clementines Co wedding ring holder, $15, Etsy.com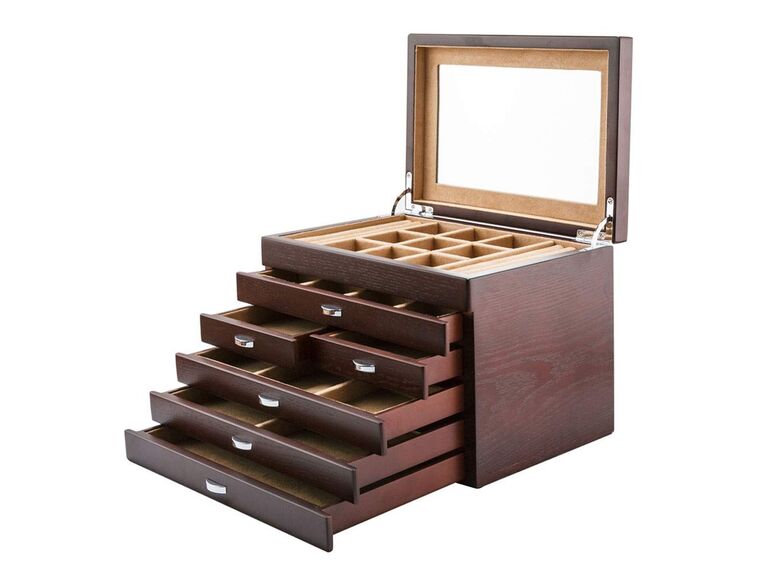 This elegant and practical willow wood jewelry organizer gives her another way to store her precious accessories in style.
DZSW willow multi-layer jewelry box, $170, Amazon.com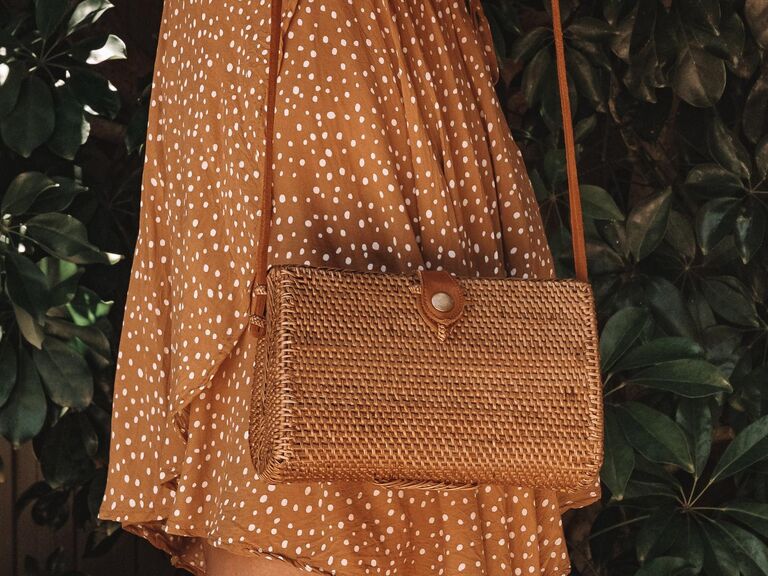 Not all wicker is actually made of willow, but hey, close enough! This trendy handbag is cute no matter what you call it.
Nomad Nextdoor wicker clutch purse, $59, Etsy.com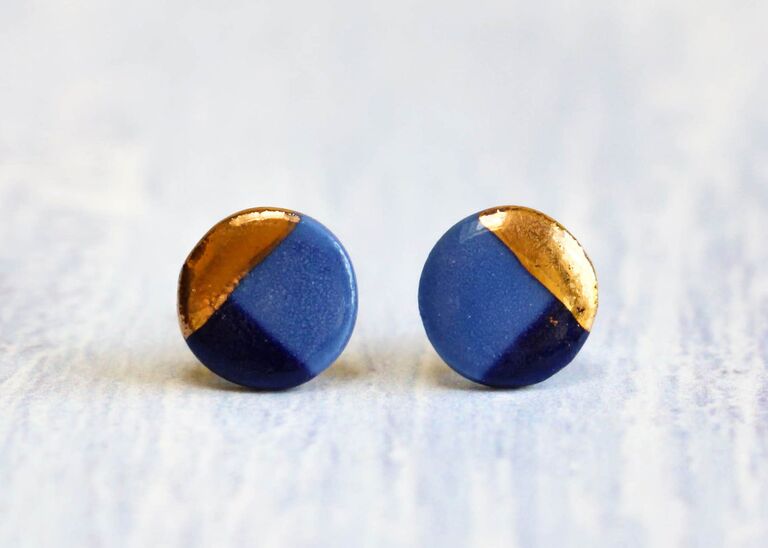 Treat her to wearable art with these delicate porcelain earrings. The simple shape is accented with a gold-dipped side and a pop of color, giving the studs a luxe finish. 
Suzanne Elisabeth Shop ceramic stud earrings, $46, Etsy.com
Pottery & Willow Anniversary Gifts for Him
Pottery and willow aren't just limited to gifts for her. Below, find the best nine-year anniversary gift ideas to please any man who's ready to celebrate with a fun tradition.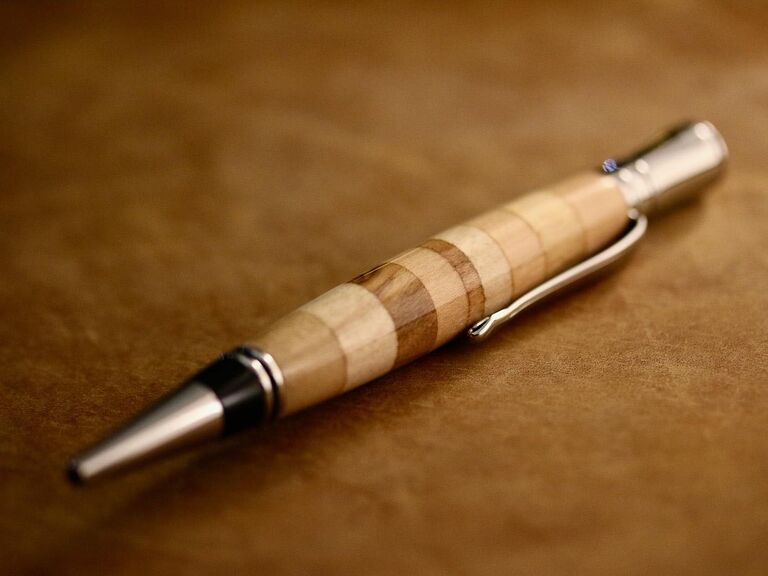 Writing love letters to you will become his new favorite hobby with this sleek willow wood pen. 
Elder Pens nine year wood anniversary willow pen, $55, Etsy.com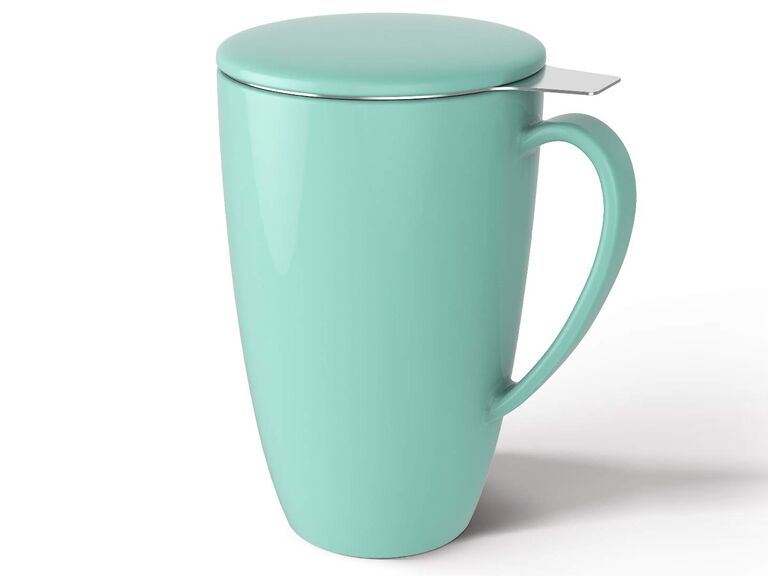 If he's a tea drinker, upgrade his morning brew with a porcelain mug. Available in a variety of colors, this option also comes with a tea-leaf infuser and a lid, so his drink will be strong and portable. 
Sweese porcelain tea mug, $21, Amazon.com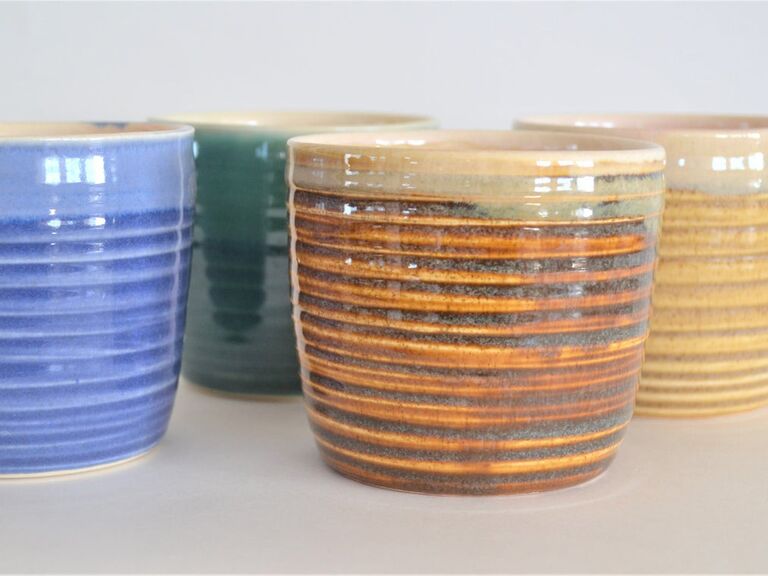 These ceramic cups are an ideal gift for the man who enjoys a fine glass of whiskey and isn't too worried about the "glass" part. 
Copitas de Mezcal ceramic whisky glasses, $84 for a set of 4, Etsy.com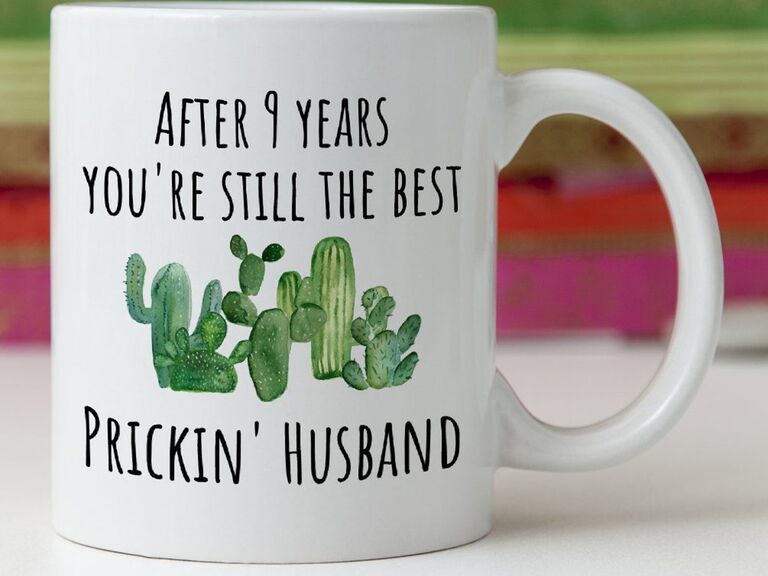 Make him smile with this cheeky mug to remind him of your constant appreciation. Bonus points if he loves cacti!
Design Novelties 9th anniversary gift mug, from $15, Etsy.com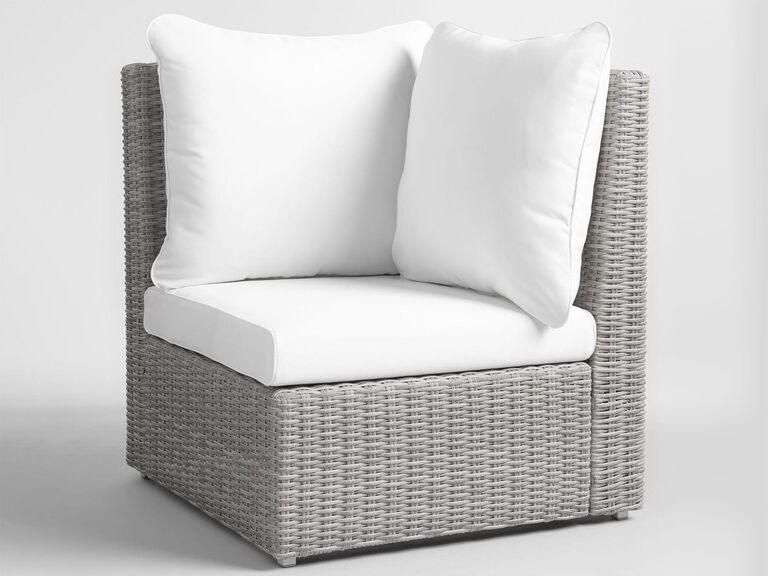 Have a patio? This comfy wicker chair is perfect for when he wants to sit back and relax. 
World Market Veracruz outdoor sectional corner chair, $300, WorldMarket.com
Pottery & Willow Anniversary Gifts for Them
If your loved ones have their ninth anniversary coming up, give them a classic, on-theme gift to commemorate their love. Check out these pottery and willow-themed nine-year anniversary gift ideas for them.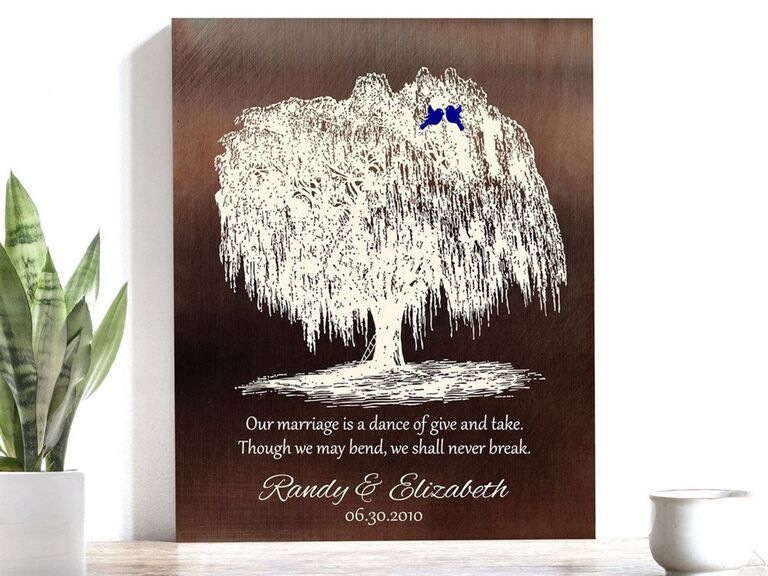 This personalized willow tree portrait will always remind your favorite couple of where their roots began.
Lucky Tusk 9th year anniversary personalized willow tree art, from $28, Etsy.com

Send them off on lots of romantic picnics together with a picture-perfect woven picnic basket.
Holly and Fred willow wicker personalized picnic basket, from $111, Etsy.com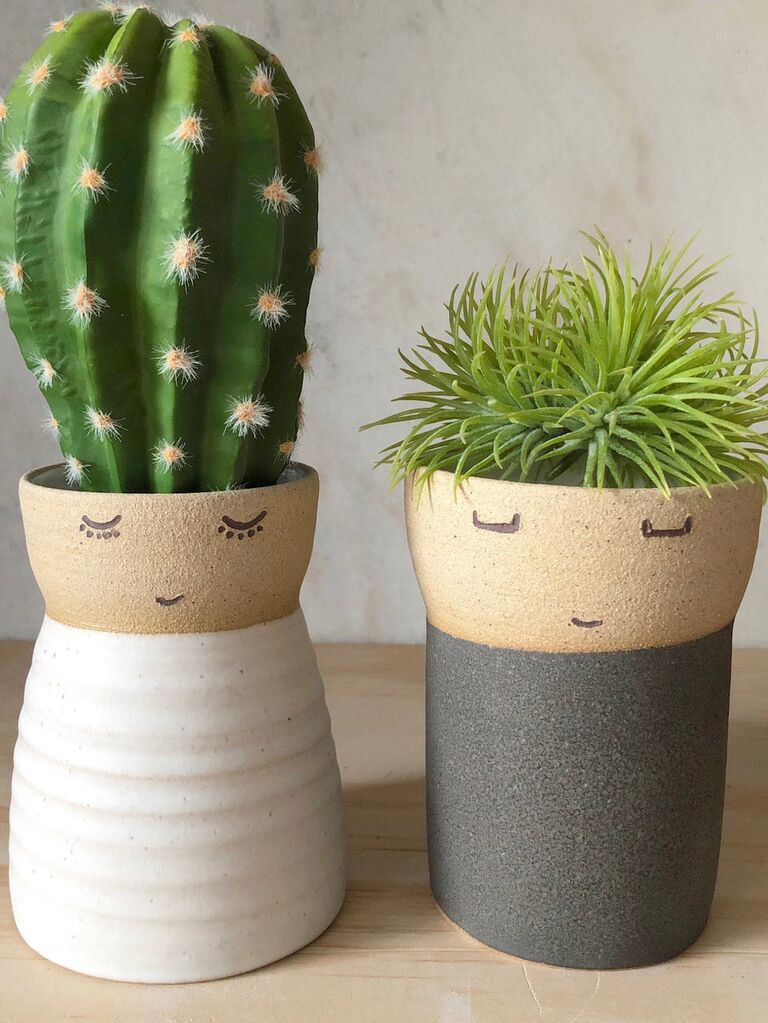 These adorable vases are just as cute together as your favorite couple.
jclayPottery ceramic family vases, $46 each, Etsy.com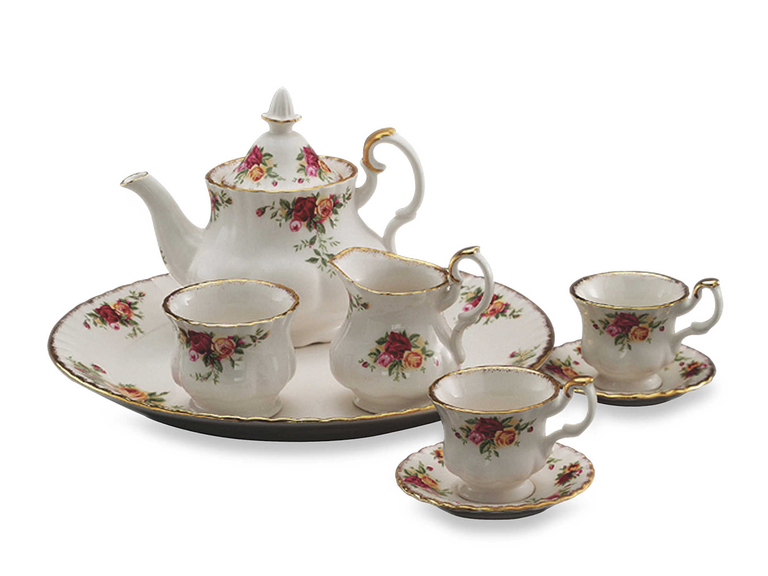 Give them the gift of classy tea parties with this ceramic set for their ninth anniversary gift. 
Royal Albert Old Country Roses Le Petite mini tea set, $100 for 9 pieces, BedBathandBeyond.com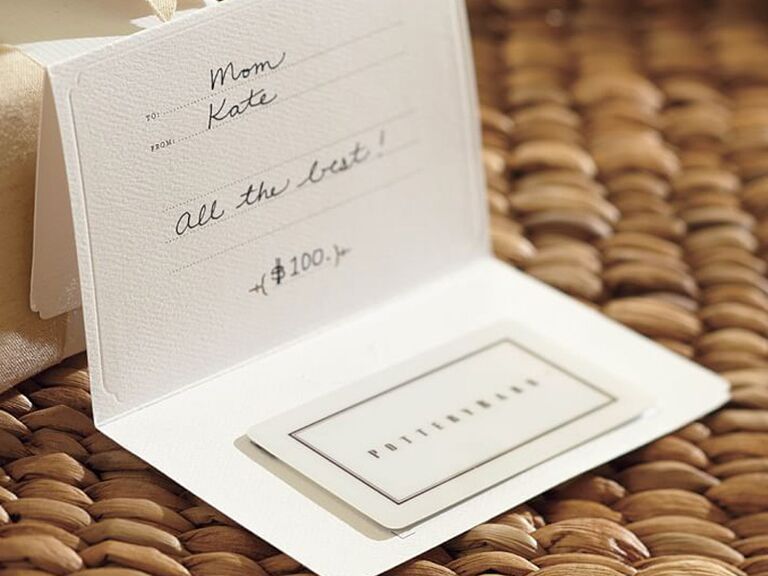 A modern iteration of the pottery tradition can simply be a gift card to Pottery Barn, so they can pick out the pieces that best suit them. 
Pottery Barn gift card, PotteryBarn.com
Leather Anniversary Gifts
In addition to willow and pottery, leather is also a symbolic ninth anniversary gift. Below, find our favorite leather items to gift to your loved one or your favorite couple.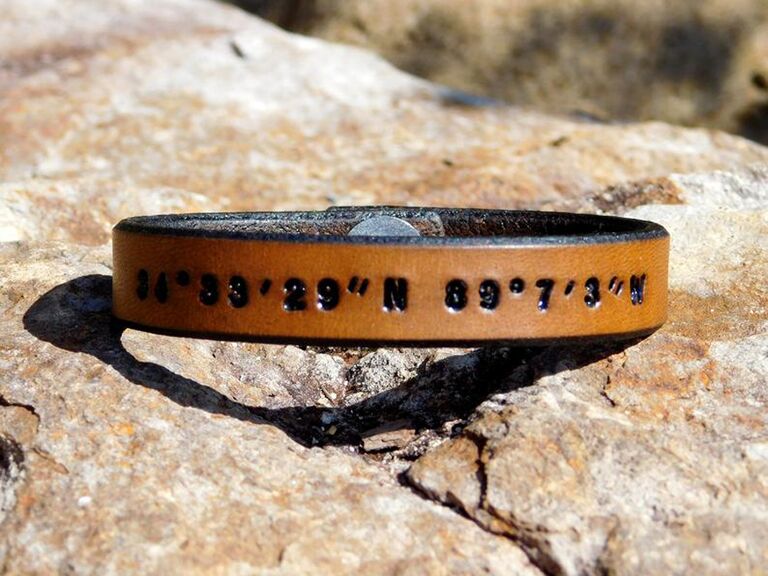 A latitude and longitude bracelet is just about the sweetest nine-year anniversary gift we've ever seen. Personalize the coordinates to the location you got married, and you'll always be reminded of your wedding day.
Sarah's Artistry latitude longitude bracelet, from $18, Etsy.com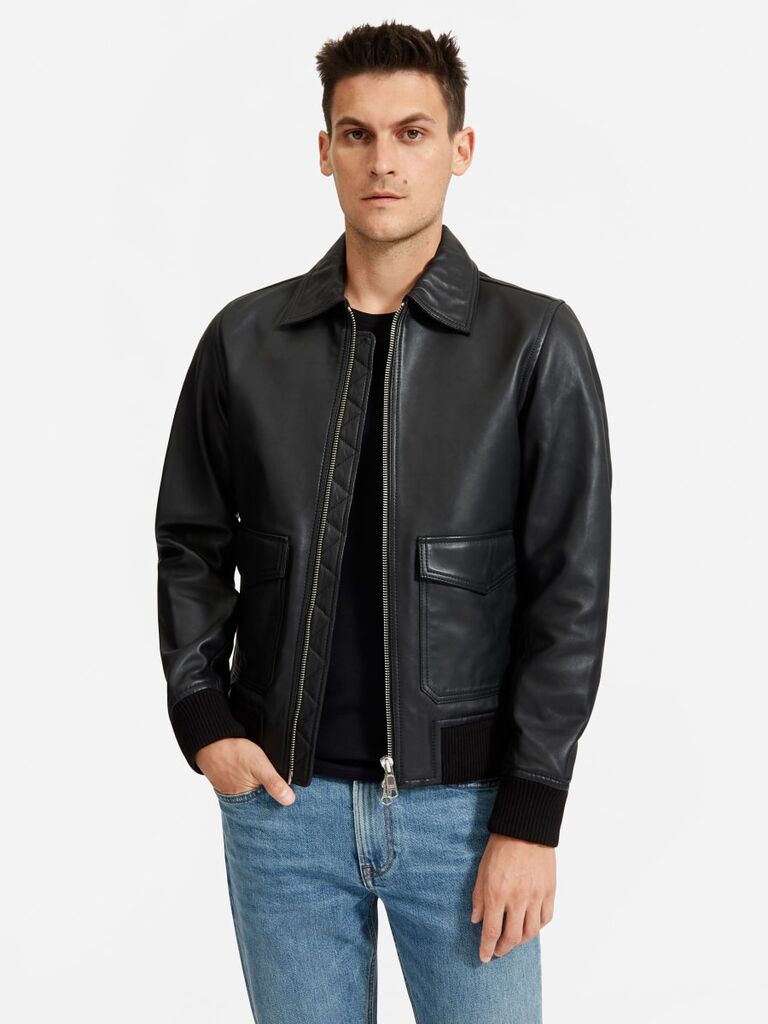 A leather jacket is a classic addition to any closet. The durable fabric will keep your loved one looking cool (but feeling warm) for years to come.
Everlane The Leather Bomber jacket, $298, Everlane.com
What's more practical than a reliable tote? This sleek, sturdy bag was made to last and comes in lots of go-with-everything color combos. 
Cuyana classic structured leather tote, $195, Cuyana.com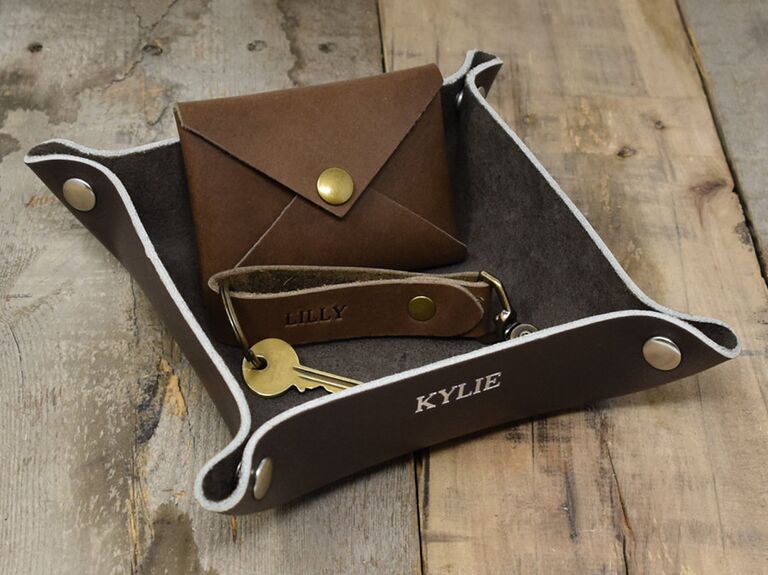 A monogrammed leather catchall for your front foyer is a nine-year anniversary gift that'll make life easier (and more organized). 
Northwind Supply personalized valet tray, from $21, Etsy.com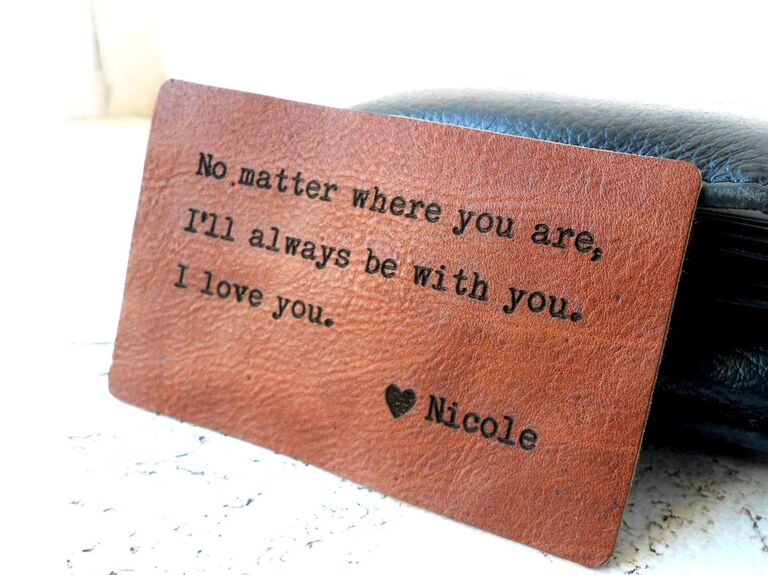 Put a sweet message on a leather wallet insert to remind your partner of how much they mean to you. 
Leather Goods Company wallet insert card, $18, Etsy.com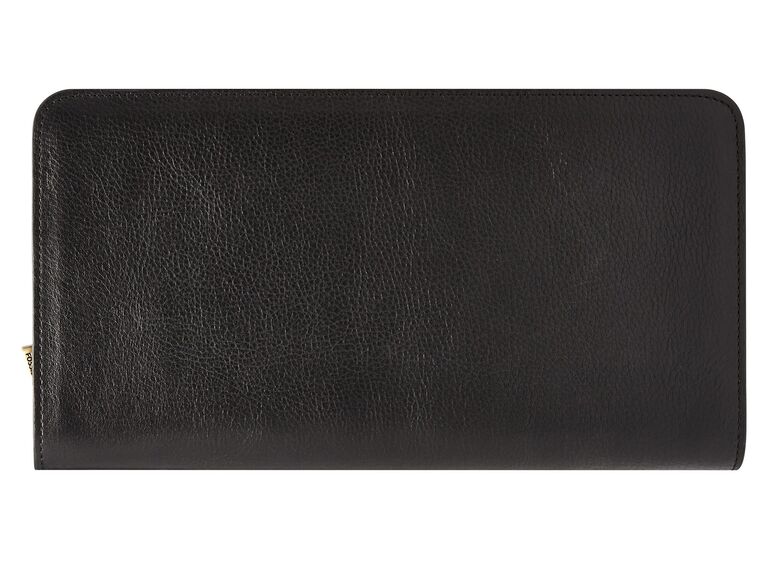 If your partner is always on the go, a sleek leather passport case will make their travels that much chicer.
Fossil leather zip passport case, $90, Nordstrom.com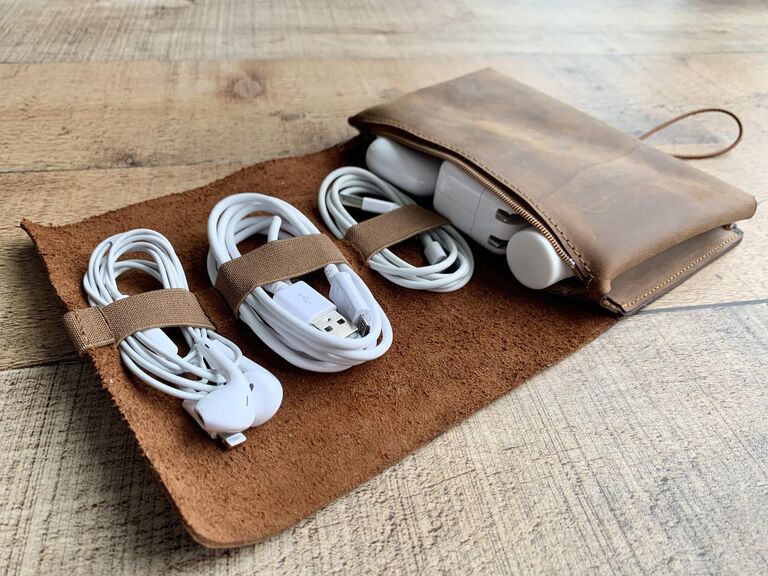 A leather roll-up case for chargers, headphones and USB cords is a cool and convenient nine-year anniversary gift for a partner who can't live without their smartphone. Even better, it can be personalized with their initials or a heartfelt message from you!
Mister Crafter leather charger organizer roll, from $70, Etsy.com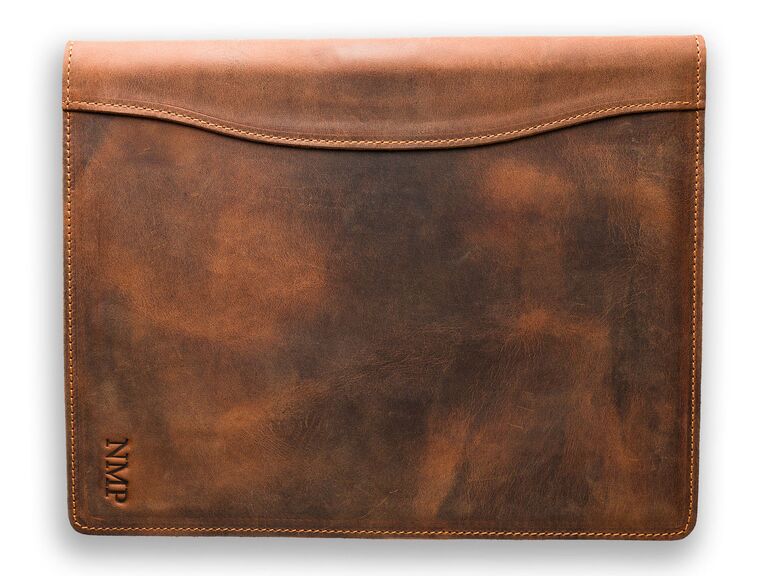 This monogrammed leather portfolio will keep your partner's important documents safe and secure, whether they're commuting to the office or storing them at home.
Pegai personalized leather portfolio, from $94, Etsy.com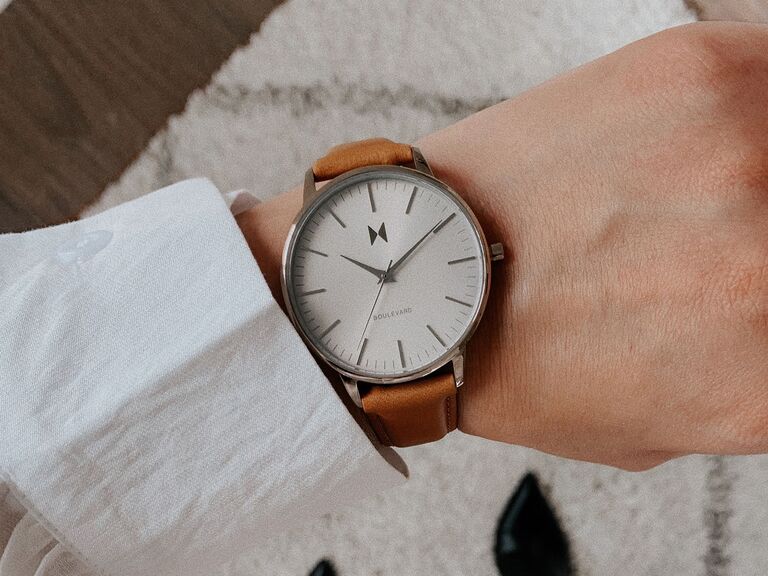 Everyone needs a simple watch in their repertoire, and this minimalist leather one will get tons of use. 
MVMT Boulevard leather strap watch, $115, Nordstrom.com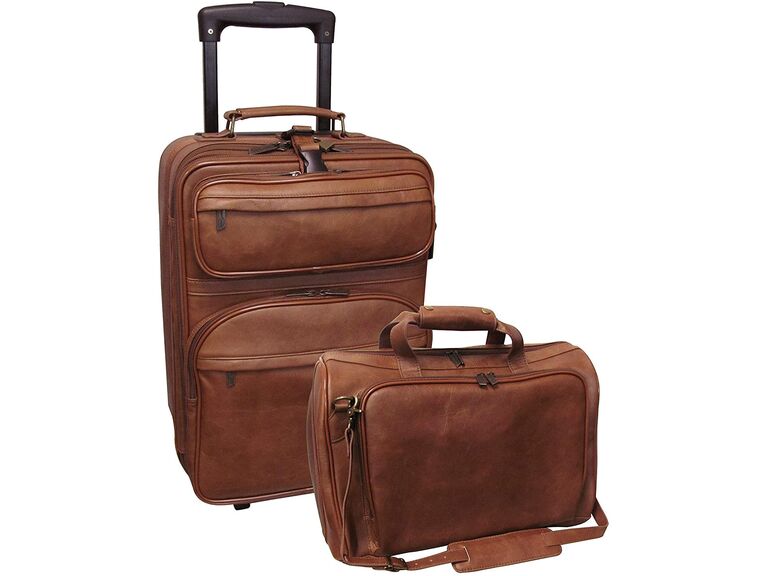 Treat yourselves to new leather luggage for your nine-year anniversary trip.
Amerileather 2-piece luggage set, from $200, Amazon.com
If the two of you enjoy dining al fresco, your partner will like this sheepskin wine cooler that keeps any bottle (red or white) at an even temperature. 
Kywie sheepksin wine cooler, $85, UniekLiving.com

For more of the best anniversary gift ideas for all the major milestones, check out our comprehensive guide to anniversary gifts by year.