9 Year Anniversary Gift Ideas Your Spouse (or Favorite Couple) Will Love
Looking for the perfect 9 year anniversary gift for your spouse or favorite couples? These are the best 9 year anniversary gift options (and what they represent).
by The Knot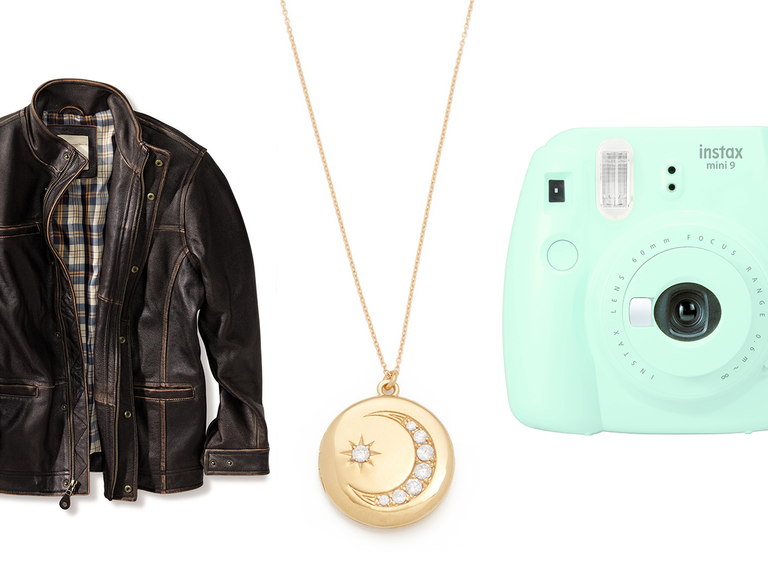 Congrats! You've made it to 9 years with your spouse (or have a loved one who has), and now comes the hard part: picking out that perfect 9 year anniversary gift (and yes, this should be considered just as huge as next year's 10 year milestone).  
When it comes to anniversary gifts, you might be familiar with the "anniversary materials." Whether it's paper for your first anniversary or aluminum for your tenth, every year signifies a new landmark and a new symbol of your love. As for 9 year anniversary gifts? The classic materials are pottery (aka ceramics) and willow (aka wicker) and a modern take includes leather items, but you also have free range to get whatever you see fit. Read more about 9 year anniversary gifts, what they symbolize and some serious gift-spiration, below.
What is the 9 Year Anniversary Gift?
Traditional: Pottery and Willow
Traditionally speaking, the materials that represent the 9 year anniversary are pottery and willow. Water is the underlying theme of these materials, because it's known to be strong, enduring and giving of life, just like your marriage after 9 years together. Additionally, water flows and adapts with the circumstances. To be more specific, pottery represents home, hearth and family (as it's historically been utilized as a vessel to carry water), while willow is strong, durable and intertwined, symbolic of a stable and loving marriage. 
Modern: Leather
A more modern take on 9 year anniversary gift ideas is leather, because it's similarly strong, flexible, warm and durable, just like a beautiful marriage after 9 years together.
In this article: