8 Chocolate-Inspired Wedding Ideas That Aren't Cake
Satisfy every guest's sweet-tooth with these tasty treats.
Chocolate lovers may feel conflicted when it comes time to choose cake flavors and fillings. You may be wondering, "Can I really serve something other than a white wedding cake?" Why yes—you can! But you can also have have your cake and another treat too, because no one complains about double dessert offerings. We've rounded up our eight favorite non-cake options to sneak a little more of the good stuff into your wedding day.
Chocolate Pies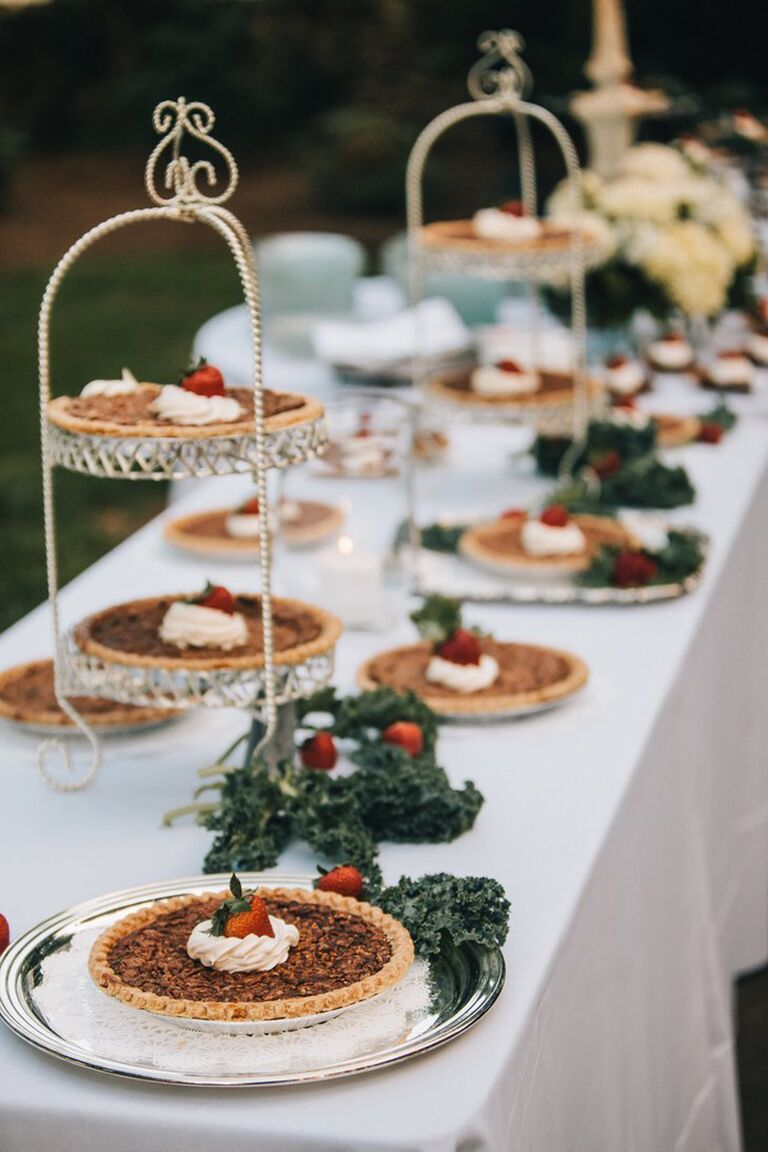 For when cake feels too expected, serve up an alternative dessert like these chocolate pecan pies.
From the album: An At-Home Wedding in Leesburg, Georgia
Chocolate Dessert Bar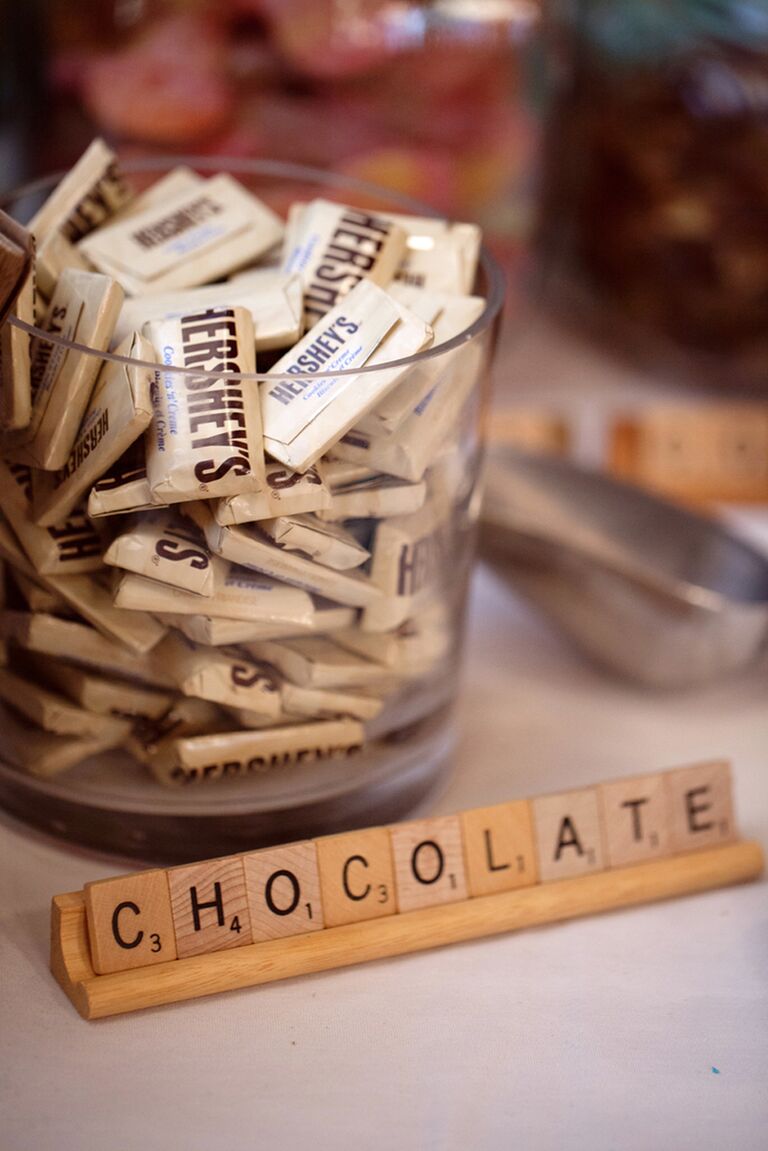 Get on the candy bar trend by creating a station dedicated to chocolate treats. Arrange milk, dark and white offerings for a mouthwatering display and let guests grab their favorites.
From the album: A Whimsical Lake Wedding at the Lutsen Resort in Lutsen, Minnesota
Chocolate-Covered Strawberries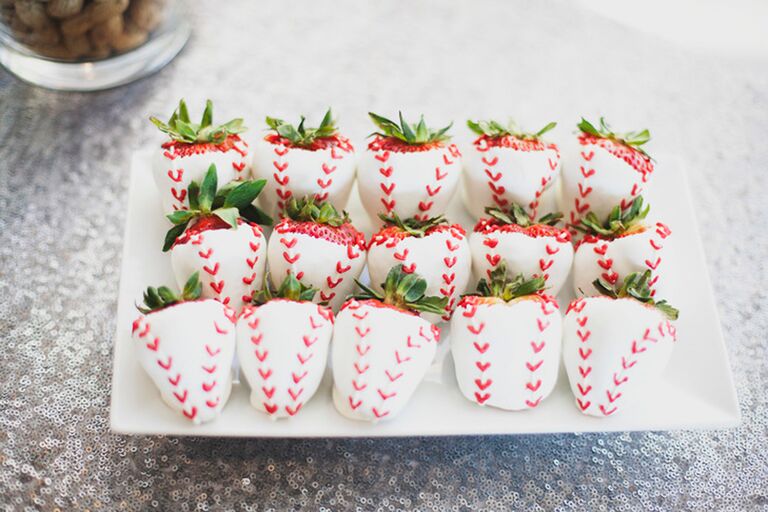 White-chocolate-covered strawberries with baseball-inspired red stitching are the perfect alternative to a groom's cake.
From the album: An Outdoor, Baseball-Themed Wedding at Canal Park in Akron, Ohio
Chocolate for Dipping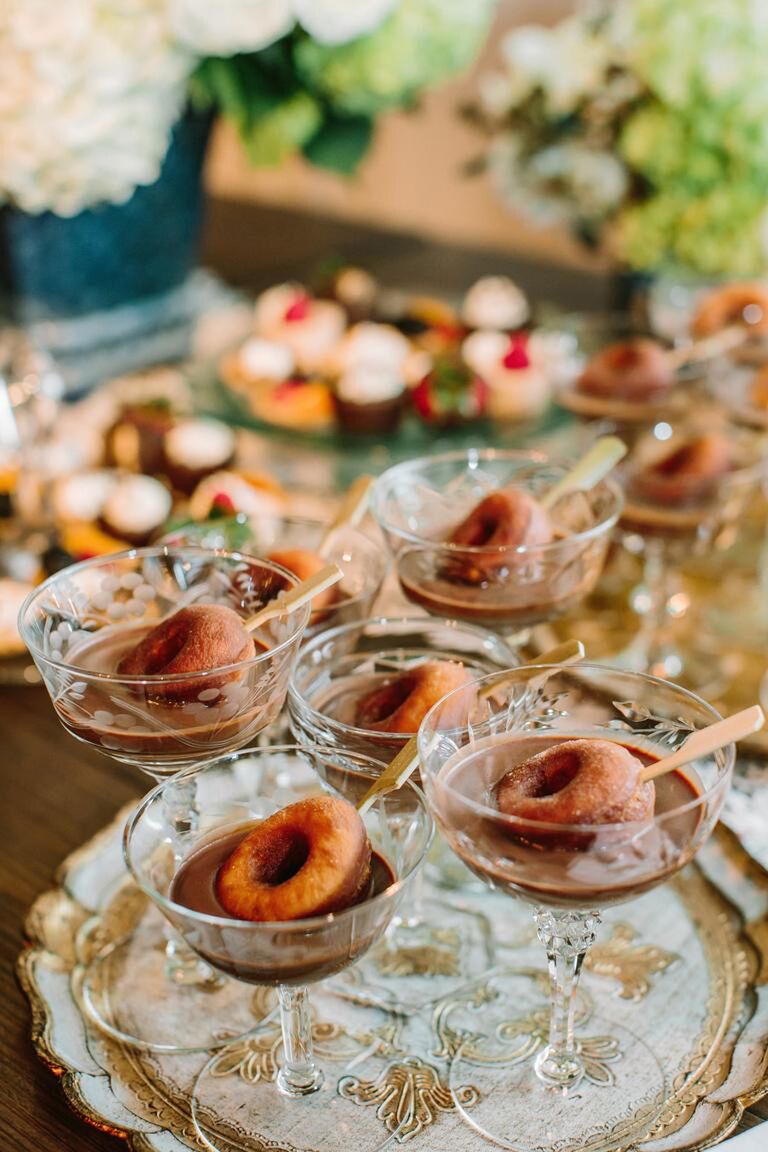 What's more decadent than chocolate—melted chocolate? Serve pastries like doughnuts in a pool of melted chocolate for a delicious addition to a brunch reception or the most indulgent midnight snack.
From the album: A Vintage-Glam Wedding at the Scottish Rite Consistory in Des Moines, Iowa
Chocolate-Covered Fortune Cookies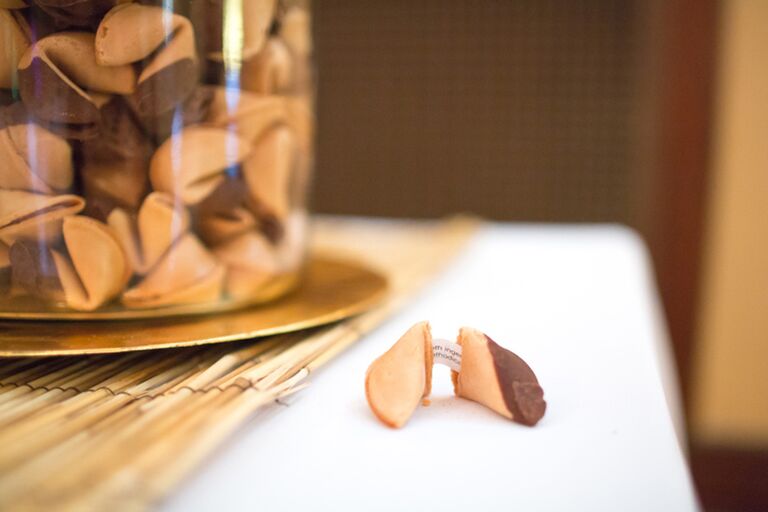 Weddings are all about good fortune, so create custom, chocolate-dipped fortune cookies to share yours.
From the album: A Vintage-Glam Wedding at the Scottish Rite Consistory in Des Moines, Iowa
Hot Chocolate Cocktail Hour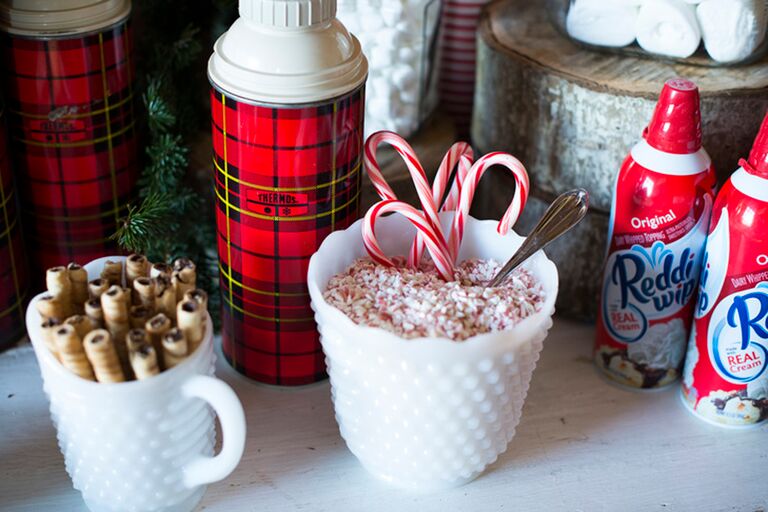 For winter weddings, there's no better way to warm up than a DIY hot chocolate bar. Offer whipped cream and peppermint sticks to make it even more delicious—and send guests home with a to-go cup.
From the album: A Rustic, Whimsical Wedding at Devil's Thumb Ranch Tabernash, Colorado
S'more Station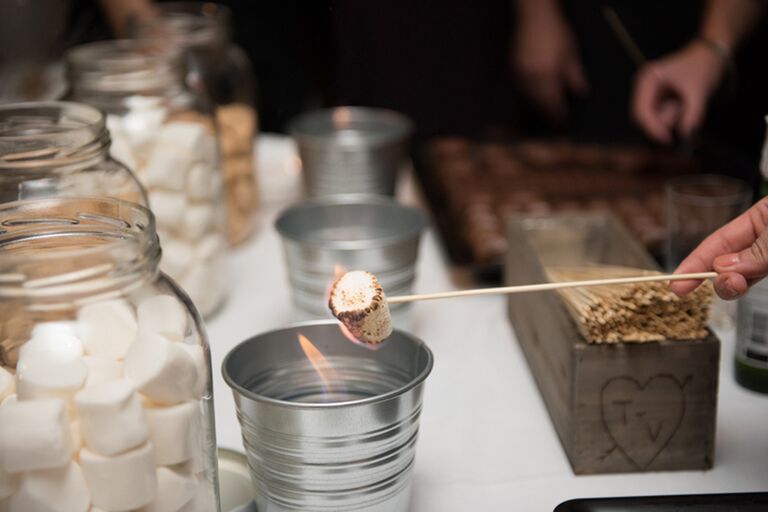 Relive all your childhood camping trips by serving s'mores at your reception or after-party. Offer different types of chocolate and flavored grahams, so guests can roast their own marshmallows and find the tastiest combo.
From the album: A Rustic, Fall Wedding at Mount Gretna in Philadelphia, Pennsylvania
Chocolate Truffle Favors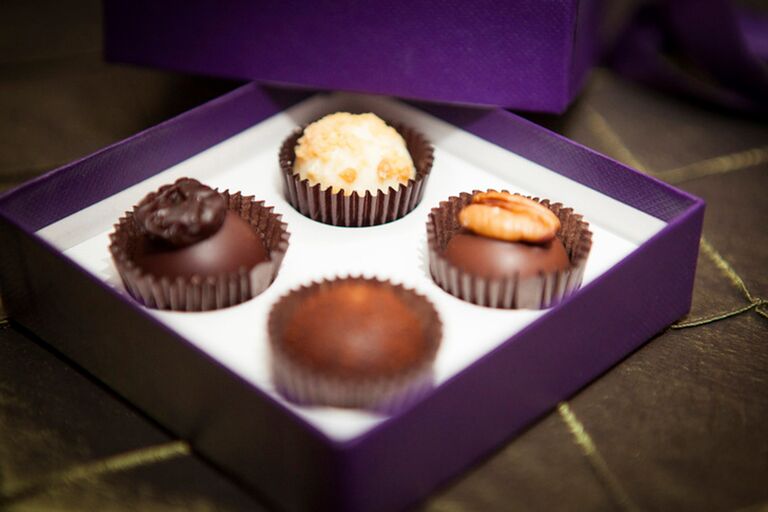 At the end of the night, send guests home with chocolate truffles in different flavors. Remember: An edible favor never gets left behind.
From the album: A Chic Rooftop Wedding at NoMad Hotel in New York, New York