Wedding Flowers: How Much Should I Budget for Wedding Flowers?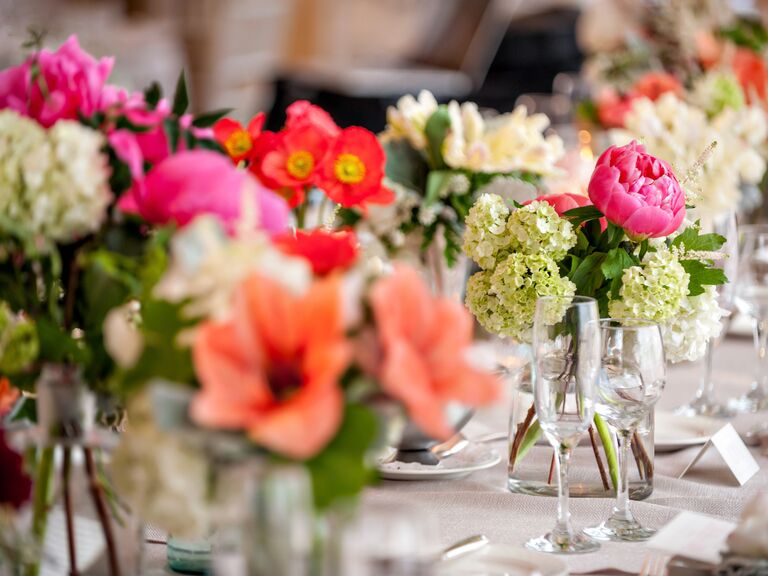 B&G Photography
Q:
Approximately how much of my wedding budget should I anticipate spending on my wedding flowers?
A:
The sky's the limit when it comes to flowers for your wedding, but realistically you can plan on spending about 8% of your overall budget. This covers the bride's bouquet, bridesmaids' bouquets, boutonnieres, corsages, and ceremony and reception arrangements. How much you actually spend depends on many different factors, such as whether or not the flowers you choose are in season in your area, the size and complexity of the arrangements, and how far the flowers must travel to the ceremony and reception. Be sure to have your whole budget worked out in advance of meeting with your florist for the first time so he or she can show you all the options in your price range. The Knot Budgeter is the first place to start!