Affordable Wedding Flowers That Won't Bust Your Budget
Save money with these affordable stems—perfect for your bouquet or centerpiece.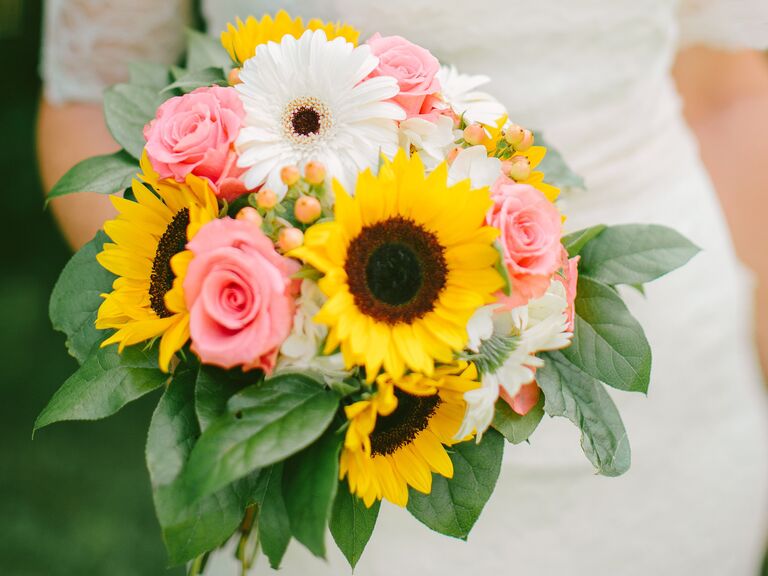 Jenny Haas Photography
The first few weeks of wedding planning is a rush unlike any other. Amidst collection inspiration and early vendor meetings, it's easy to get caught up in the fun. Sticker shock, however, can set in fast. When decor starts eating up your budget, affordable wedding flowers can feel like a heaven-sent. While it's true you can spend thousands on gorgeous stems, inexpensive wedding flowers are often just as beautiful.

We went straight to the source to find the best blooms for your buck—Denise Porcaro of Flower Girl NYC helped us select the most affordable wedding flowers available in different seasons, colors and sizes. Whether you're looking to create a lush, romantic arrangement or a festive, unstructured bouquet, your florist can help you achieve the look you want without compromising your finances.
1. Alstroemeria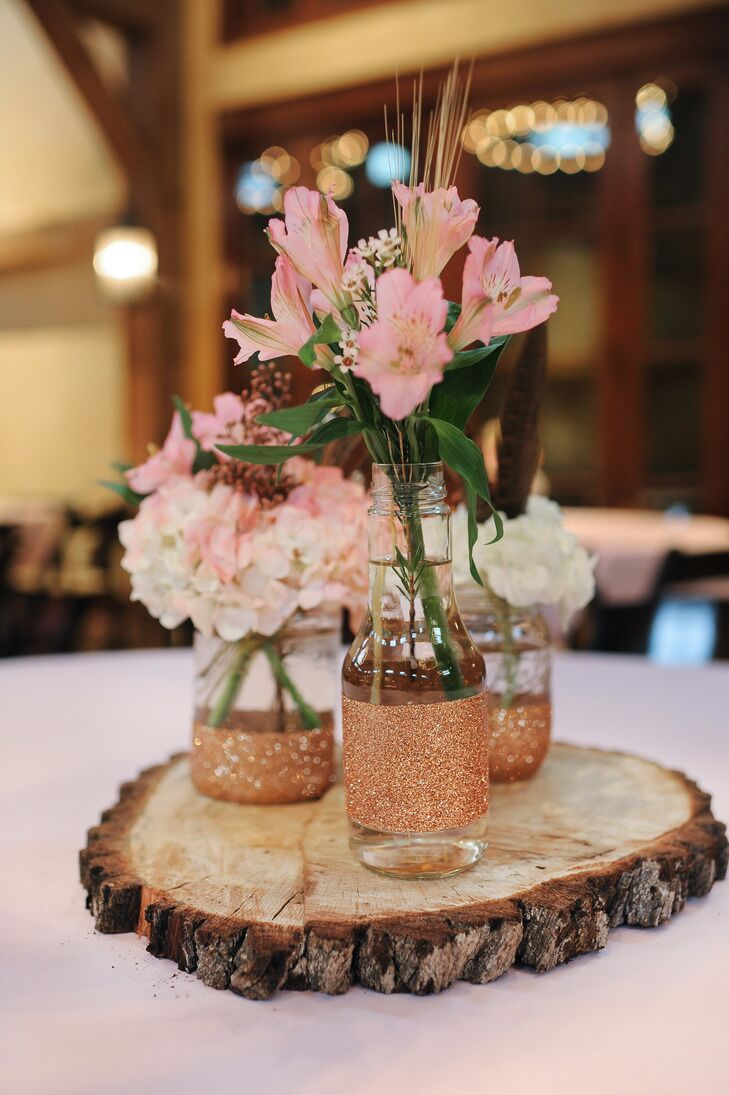 Also known as Peruvian lily, this patterned flower comes in more than 150 different color and marking combinations, ranging from white and golden yellow to red, pink and purple.
Blooming season: late spring or early summer
2. Baby's Breath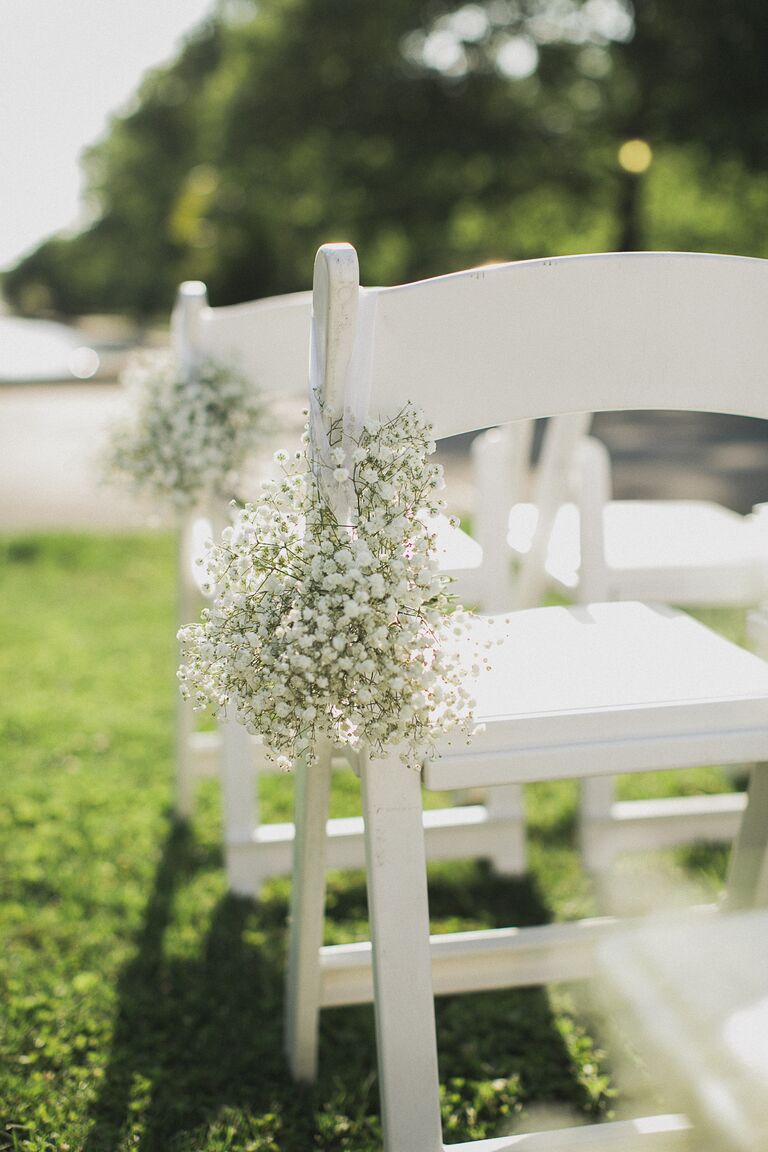 "Baby's breath has made a major comeback," Porcaro says. "Lots of brides like baby's breath in or on its own in big arrangements. It looks gorgeous with long, trailing pastel-colored ribbons for a more ethereal bride, and it's nice to make flower crowns that are delicate and airy."
Blooming season: summer
3. Carnation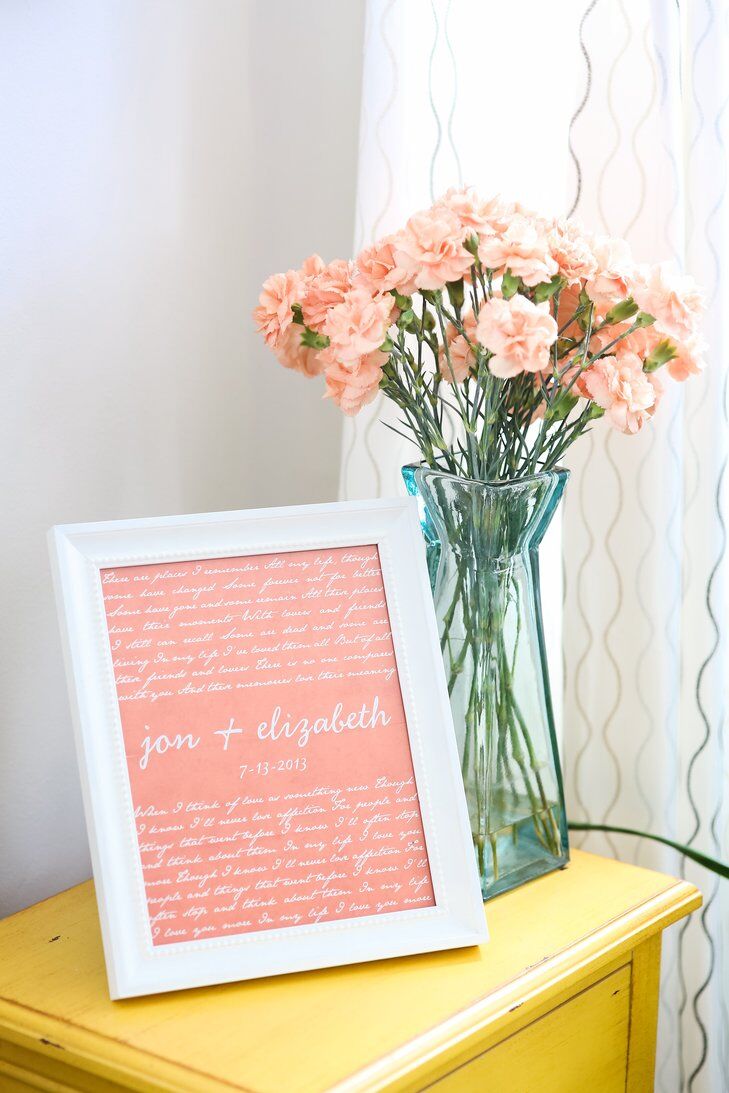 Carnations typically make an appearance at weddings because of their lengthy, sturdy set, ideal for tall arrangements, and their reputation as one of the longest-lasting blooms after being cut (hello, wrist corsage). They also have unique serrated petals that add lovely texture to a bouquet.
Blooming season: late spring
4. Chrysanthemum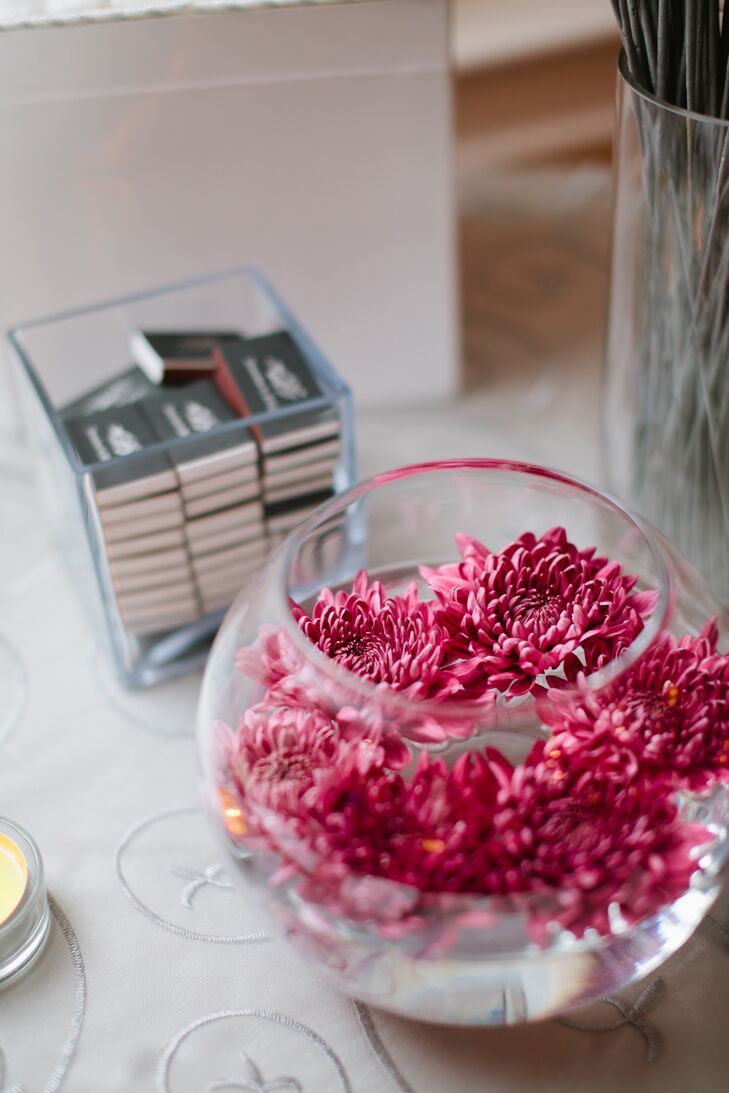 Otherwise known as mums, these pom-pom-like blooms boast lush, exotic blossoms in multiple colors—without the extravagant price tag. Just specify which type of stem you prefer: Florist mums are the big, spidery blossoms, while garden mums are smaller, more compact flowers.
Blooming season: late summer and fall
5. Daisy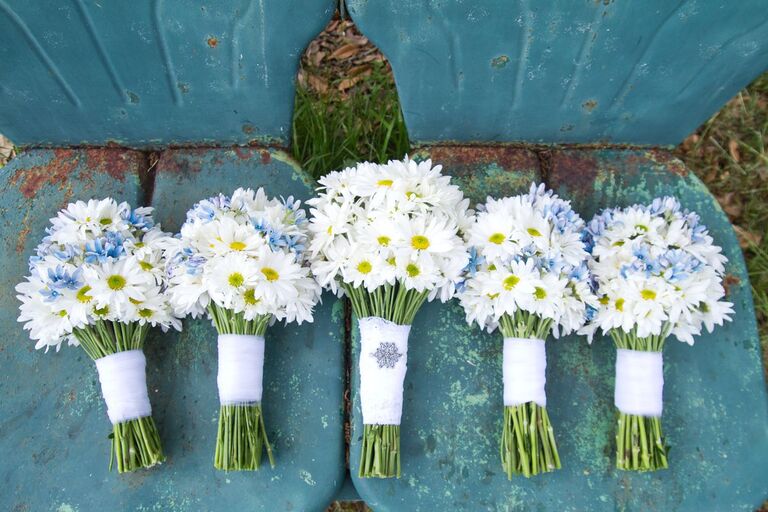 For a cheery springtime bouquet, white daisies are a classic (but never boring) go-to—whether they're helping out as a filler flower or making up the entire arrangement. They naturally grow white blossoms, but thanks to food coloring they can be tinted purple, blue, neon green—almost any color of the rainbow.

Blooming season: late spring
6. Freesia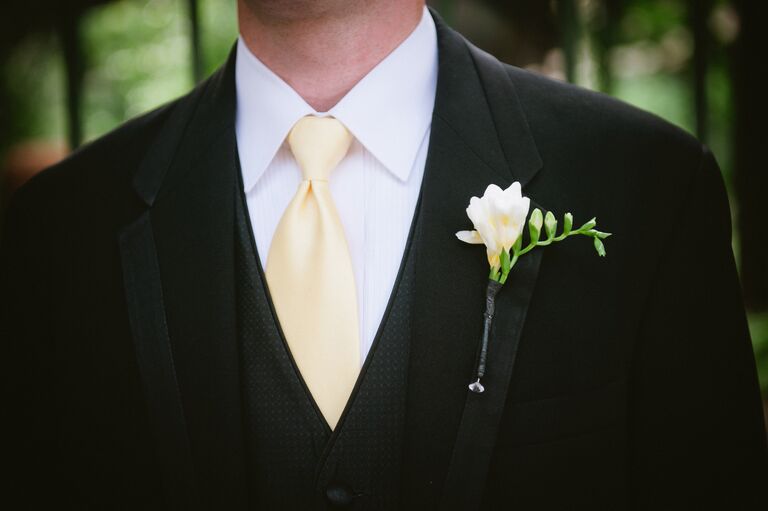 For a long-lasting floral, consider this fragrant stem—freesia can last up to three weeks in a vase. This longevity makes freesia one of the all-time great affordable wedding flowers. As many as eight blooms grow on one stalk, and they come in multiple colors like white, yellow, red, purple and pink.
Blooming season: spring
7. Gladiolus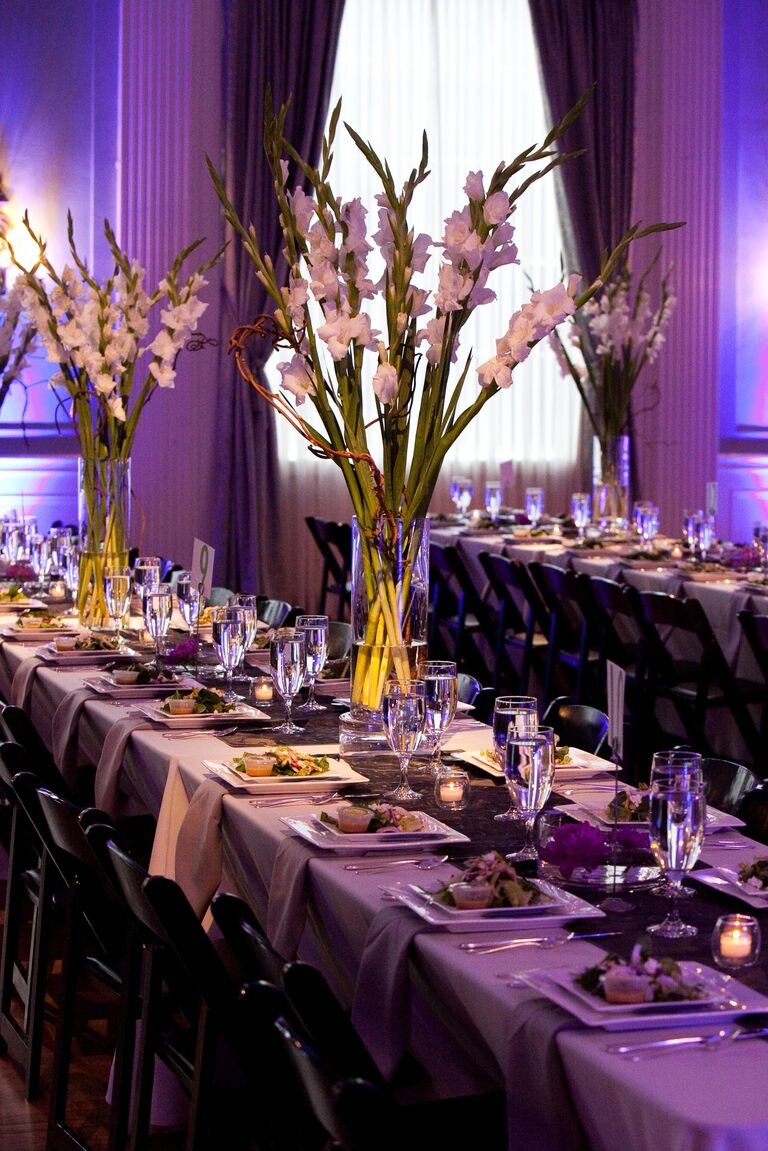 If centerpieces with height speak to you, this towering, ornate blossom fits the bill. It can grow between two and six feet tall, comes in a variety of hues and looks striking enough to stand on its own (so you don't need as many!).
Blooming season: summer
8. Queen Anne's Lace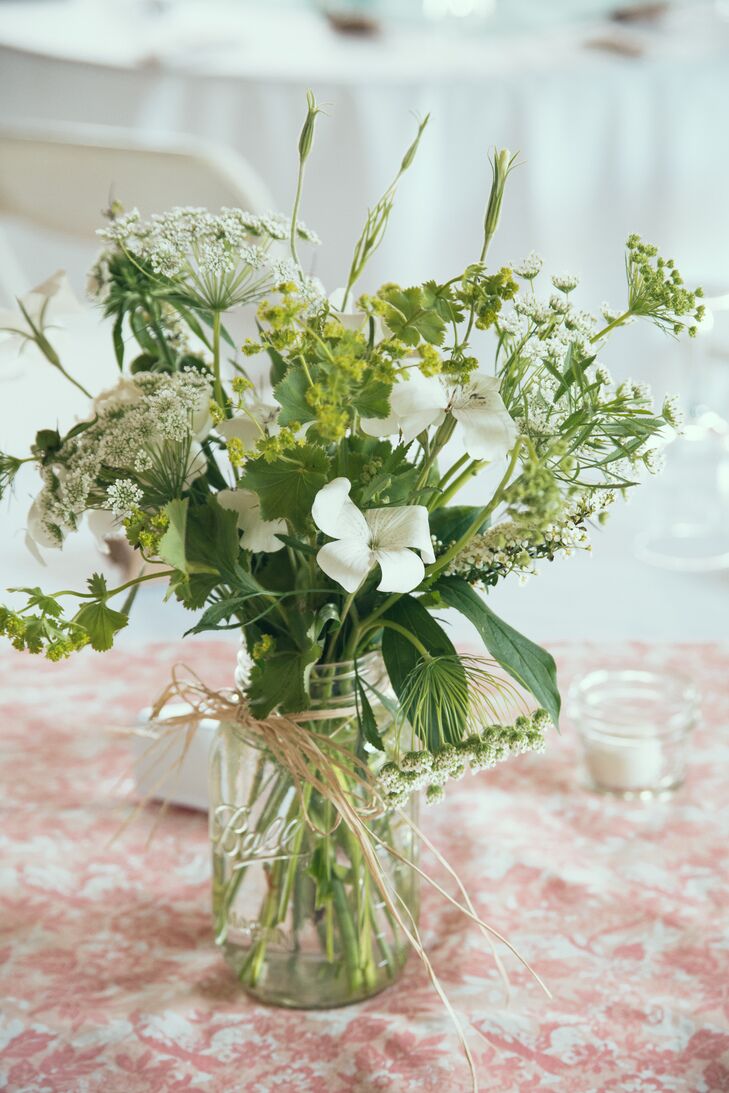 "Queen Anne's lace adds beautiful texture when mixed with other blooms in a bouquet and can be the 'green' for the bride who doesn't want a lot of greenery in her bouquet," Porcaro says. It's easily mistaken for baby's breath because of its small white blossoms, but its flat-topped clusters set them apart.
Blooming season: late spring
9. Sunflower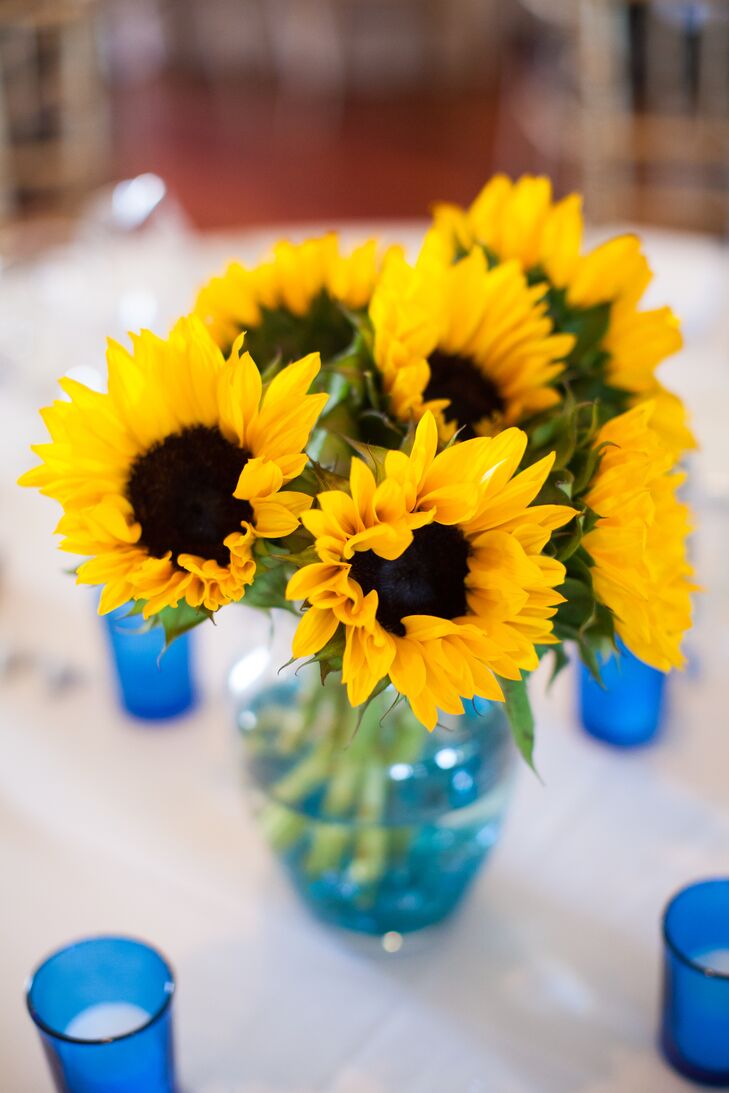 There's something about sunflowers that just makes you feel happy. Big, bright petals add a burst of color to any arrangement. Or take advantage of their strong stalks and place them in unexpected locations around your venue. Getting wedding flowers on a budget has never been so simple!
Blooming season: summer
10. Waxflower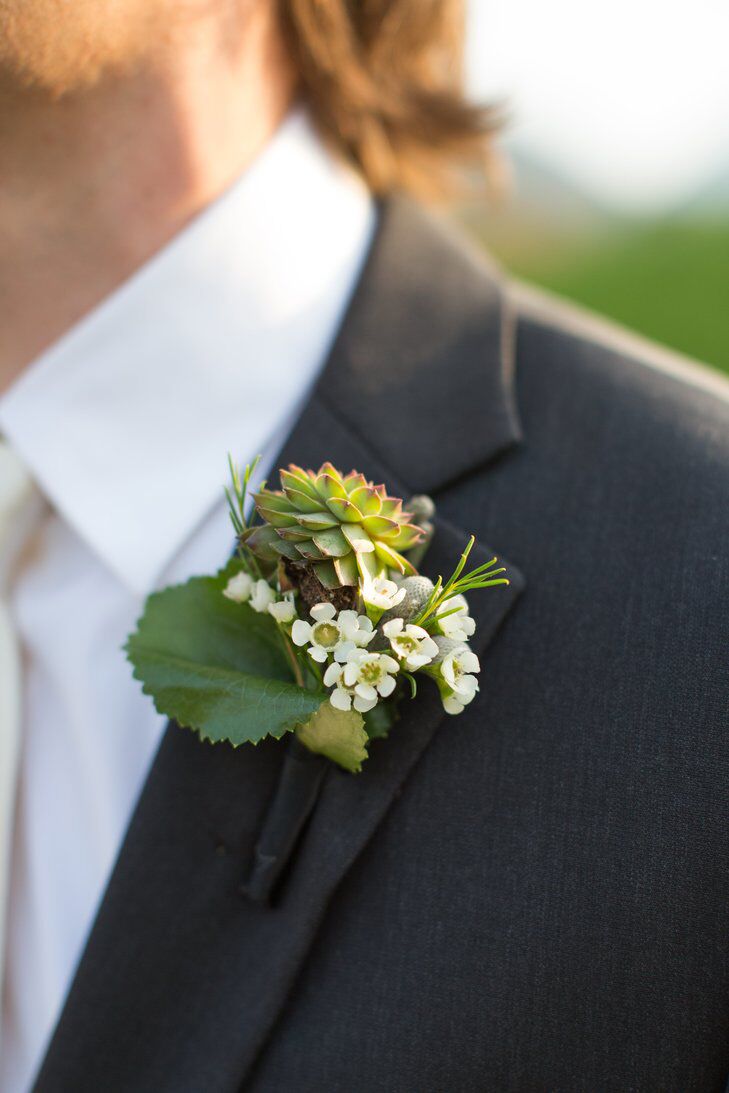 With so many blooms on each stem, this little Lily of the Valley look-alike makes a fabulous filler for bouquets, corsages, bouts or centerpieces, and come in a range of two-tone colors.
Blooming season: spring, summer and fall

Ready to find your florist? Start your search right here.

Must-Have Tips for Buying Affordable Wedding Flowers
As you shop around for the best prices, be sure to share your budgetary preferences with your florist. They'll work with you to customize bouquets, boutonnieres and centerpieces that match both your vision and your bottom line. Remember, it's this kind of collaboration that's  the key to getting wedding flowers on a budget.
Staying local and seasonal can also help keep prices down. This strategy guarantees your flowers will be incredibly fresh on your wedding day while also saving on expensive shipping fees. Widely available, year-round blooms like roses can also be an easy, inexpensive addition to your affordable wedding flowers.
Keep an open mind about floral varieties as you hunt. Ruling out carnations or daisies will make it more difficult for your florist to supplement more expensive blooms. Ask to see examples and be open to adjustments as you work with the professionals – trust goes a long way in ordering inexpensive wedding flowers, and the payoff is usually gorgeous.