Wedding Guest List: How to Cut Wedding Guest List?
by The Knot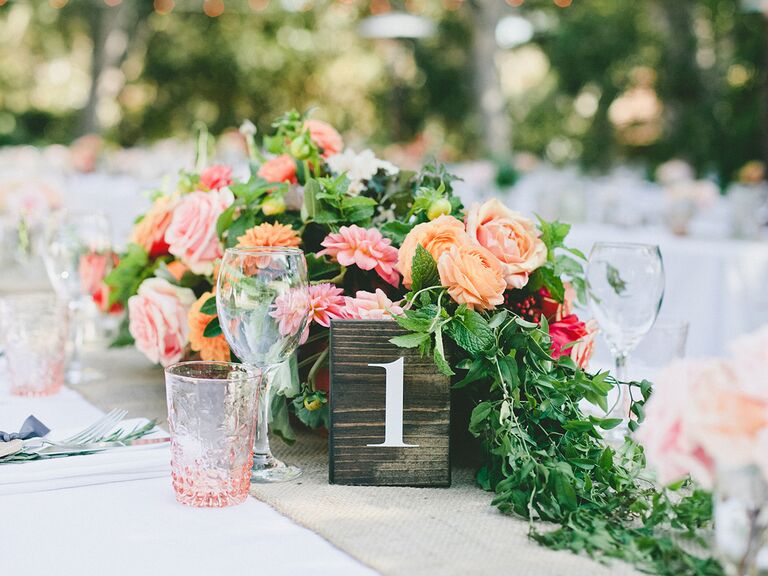 Q:
I have a wedding budget that allows for about 150 guests, but my fiance and I have so many friends that our current list already exceeds 250! I keep looking at it and just can't cut any names without feeling terrible. How can we trim our wedding guest list without the guilt?
A:
Rest assured that a bulging-at-the-seams guest list is a common wedding planning occurrence, and can be remedied somewhat painlessly. You are probably feeling so excited about sharing this joyous occasion with everyone you know that you just can't bear to leave anyone off the list. But, truth be told, most of us can't afford to invite everyone we know to our weddings, so start trimming! First, go over your list with your fiance and put each guest into category A or B. The As are the absolute must-invites, and likely include your family and closest friends. The B list is for all of those remaining. Now weed out your B list by asking yourself some questions: How close are you with this person? When was the last time you saw or spoke to this person? Would having him or her there on your wedding day really make or break your enjoyment? Based on your answers, you should be able to significantly reduce your overall list.
Other ways to consider cutting back: Leave off old high school or college friends whom you're pretty sure you'll never see again; second and third cousins whose names you can barely remember; and your parents' extras (unless, of course, your parents are footing the bill). Make your wedding adults-only (skip anyone under 18); invite single people sans guests (and seat them together so they'll mix and mingle); and don't feel obligated to invite coworkers or business associates. Lastly, don't feel pressured to invite people just because you were invited to their weddings. You may still feel bad about cutting people, but the reality is, it's one of the surest ways to save lots of money and have the wedding of your dreams.