17 Strong Contenders for Iron Anniversary Gifts
Because your love is unbreakable.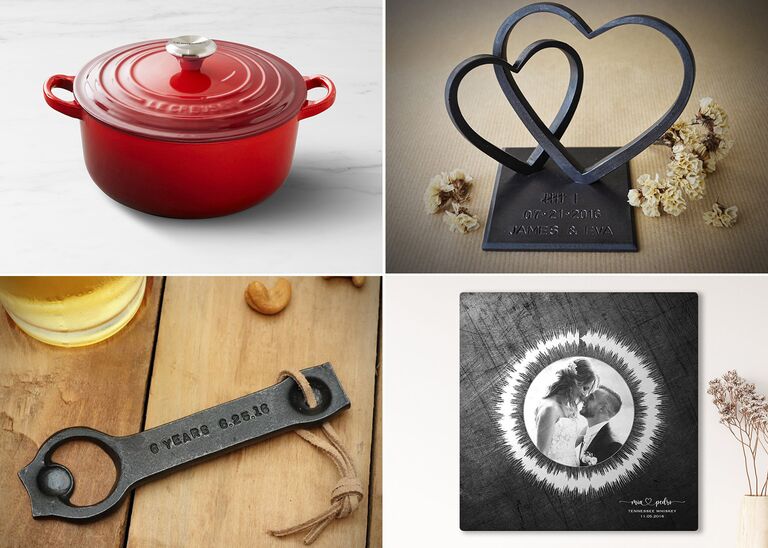 We have included third party products to help you navigate and enjoy life's biggest moments. Purchases made through links on this page may earn us a commission.
If you're on the hunt for iron anniversary gifts, you're probably searching for a meaningful gift they'll love that also serves as a creative nod to the fortitude of your bond. Iron is strong, durable and long-lasting, just like the love between two married people. And that's why we think it's a romantic material for any and all anniversaries, though, it's an especially symbolic choice for one year in particular. In this article, you'll find some of the best iron anniversary gift ideas, which will also come in handy if you're looking for six-year anniversary gifts, as that's the year iron gifts are typically given.
In this article:
Iron Anniversary Gift Meaning
Celebrate the bond you two have "forged" with an iron anniversary gift. Below, learn why it's a fitting choice.
The Best Iron Anniversary Gifts
Think there aren't any great iron wedding anniversary gifts out there? Think again! There are tons of unique and cool anniversary gifts made of iron that anyone would love, from wall hangings and patio decor to jewelry and even fun things—like a branding iron for leather.
1. Le Creuset Dutch Oven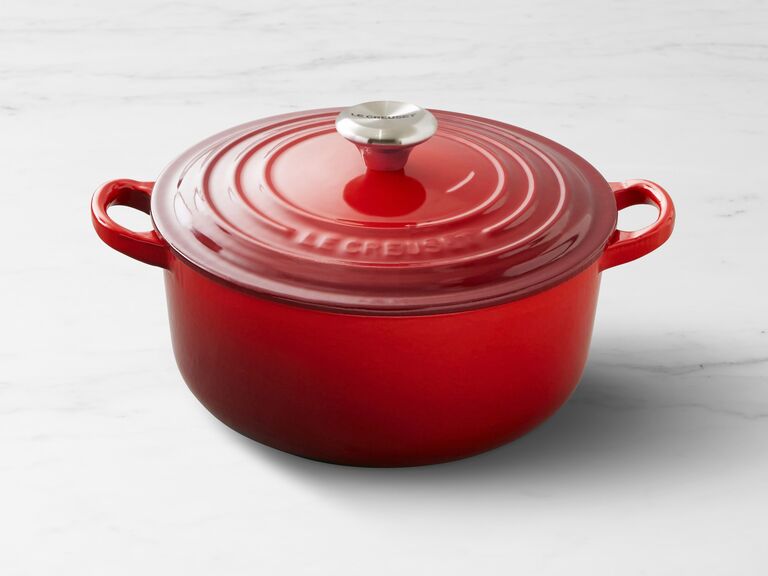 Perfect for the couple or partner who loves to spend time in the kitchen, this high-end dutch oven from Le Creuset is cast iron covered with beautiful, shiny enamel. This popular piece allows for even, effective cooking of a multitude of dishes, including their favorite soups, stews and chilis. Available in three popular colors and lots of different sizes, this is an iron anniversary gift that will stand the test of time.
2. Personalized Bottle Opener
There's so much you can do with this iron-themed anniversary gift. Pair this iron bottle opener with a case of their favorite brew or give it alone as a token of your lasting love for each other. Choose from personalization up to 20 characters on the front, back or both.
3. Shadow Bowl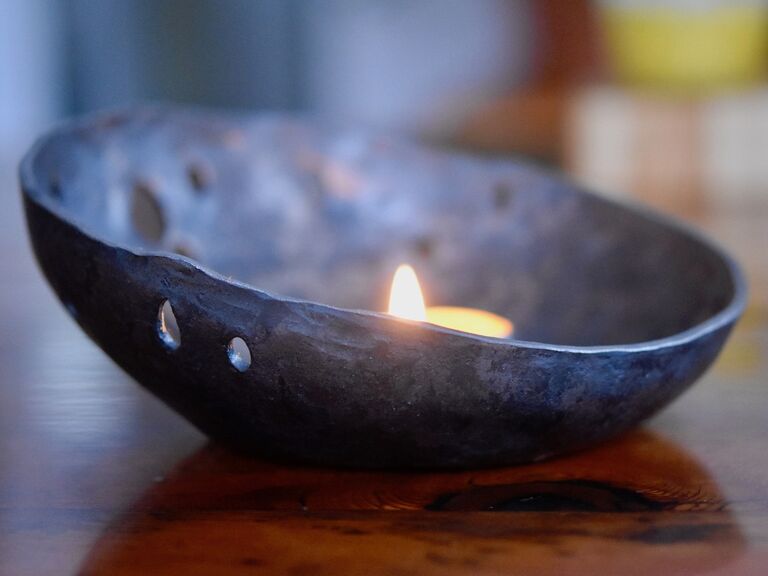 A shadow bowl is a bowl with a candle inside it that has cutouts that cast a shadow as the candle is burned. This hand-forged iron shadow bowl features several small holes that will cast a beautiful glow in the room. Whether they choose to burn it every year on your anniversary or any time the mood strikes, this certainly is a cool iron anniversary gift.
4. Iron Heart Sculpture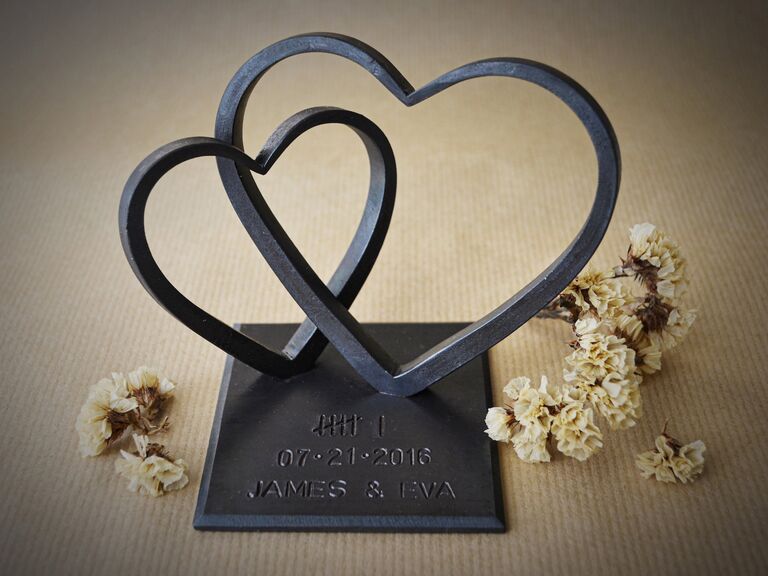 Celebrate the love shared between two married people with this iron sculpture that features two interlocked hearts. Opt to include a personalized message or simply your names and anniversary date on the base for a customized iron anniversary gift that's sure to be a hit.
5. Iron Leaf Necklace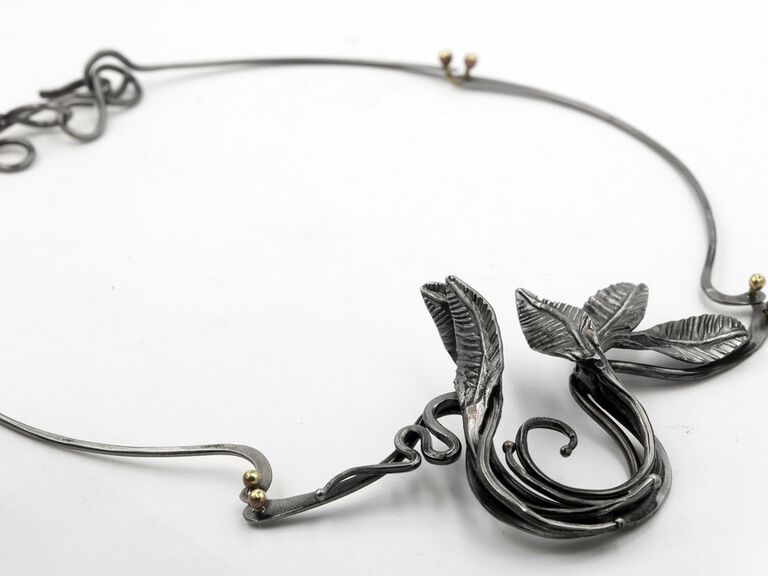 This unique iron vine necklace is a perfect iron anniversary gift for anyone who wears jewelry. It's delicate, yet sturdy and made of iron to symbolize the strength of the relationship. So if you're looking for cool iron anniversary gifts, this necklace makes a great choice.
6. Iron Soundwave Art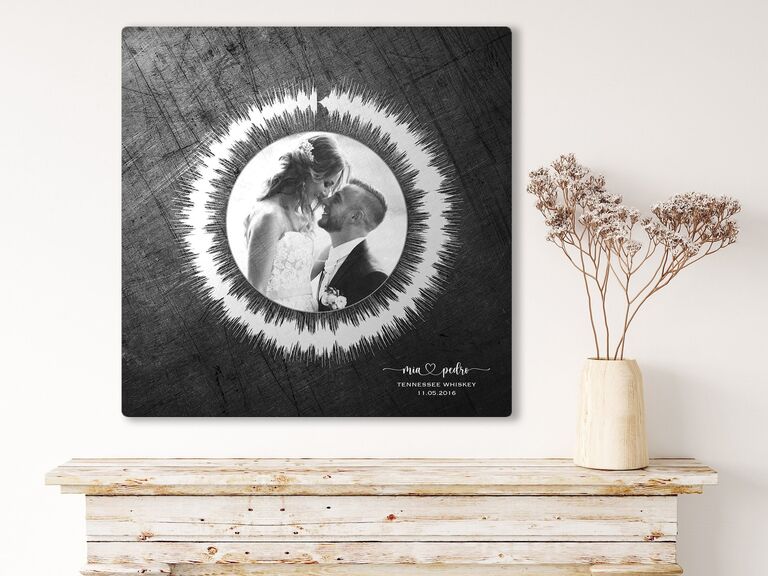 Soundwave art is a popular anniversary gift and we love this iron version that features a picture of you and your love front and center. The photo is surrounded by soundwaves of their favorite song or perhaps even your first dance song. Personalization is available as well on this plaque—it's one of the best iron anniversary gifts you can give.
7. Initial Branding Iron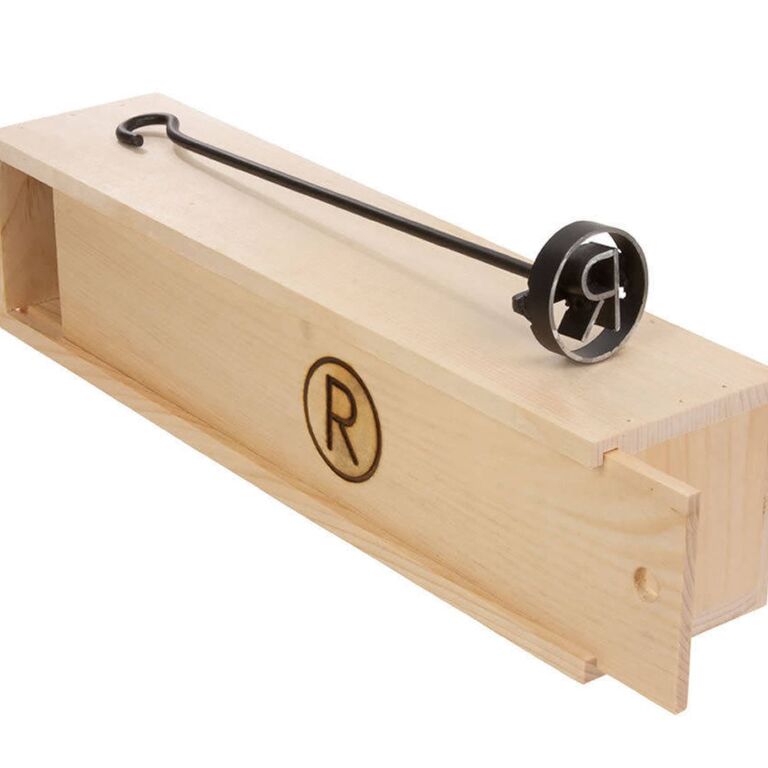 Looking for clever iron anniversary gifts? Look no further than this branding iron that's actually made of—you guessed it—iron! Featuring an initial of your choice, this branding iron is perfect for stamping an initial on wood or leather, perfect if you're married to a craftsperson. We probably don't have to tell you that the recipient will love this cool gift.
8. Lodge Cast Iron Skillet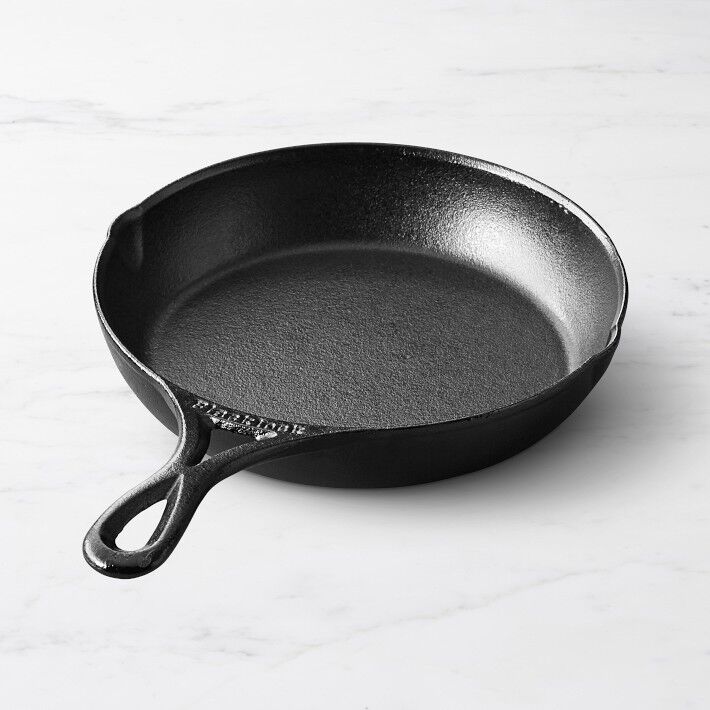 Given how popular they are, a Lodge skillet is one of the best iron anniversary gifts you can give. This one from Williams Sonoma is available in three sizes: seven inches, 10.5 inches and 12 inches. With proper care and seasoning, it'll last for decades—just like your marriage.
9. Iron Bookends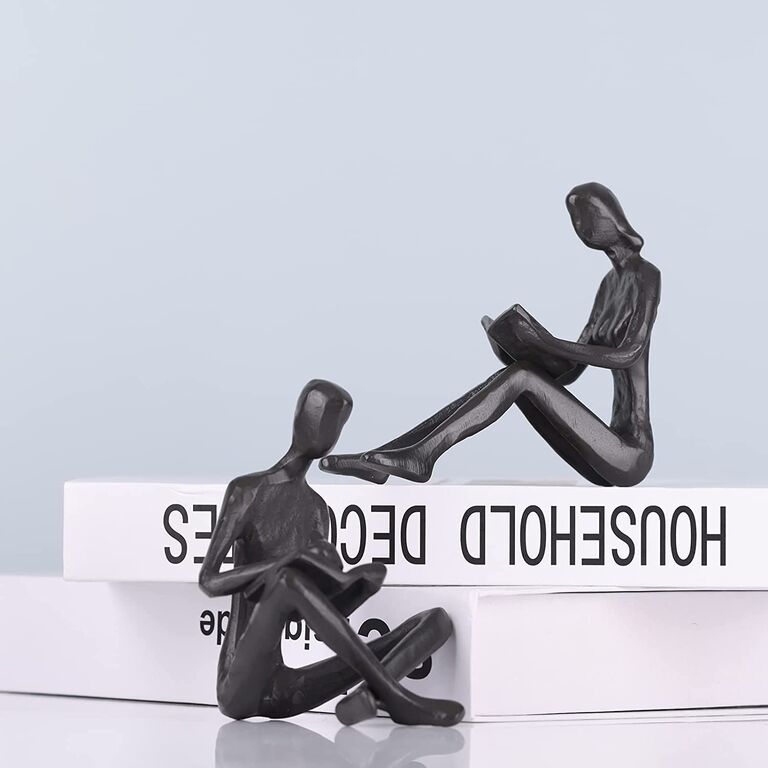 Looking for iron-themed anniversary gifts for your favorite bookworm? Why not pick up this pair of iron bookends for the big event? Featuring a man and woman character for each end, this unique iron anniversary gift is sure to put a smile on their face.
10. Iron Bird Feeder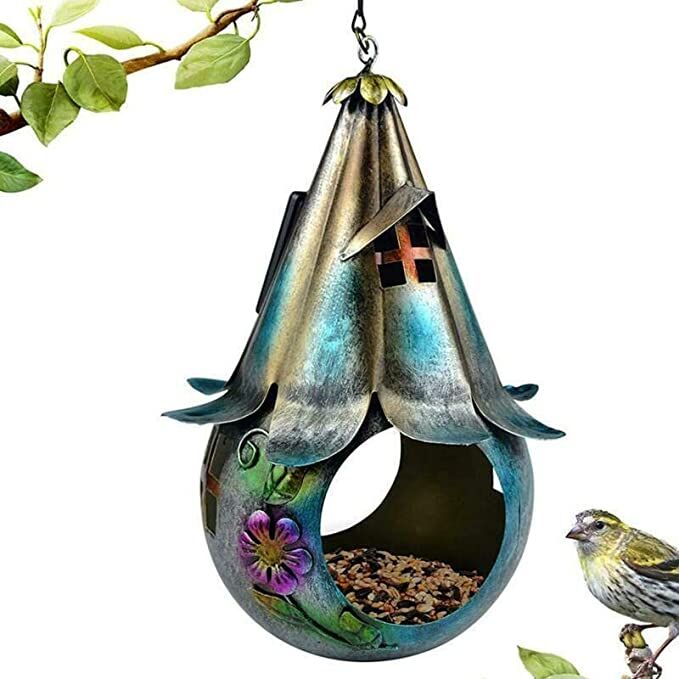 For the spouse who loves birdwatching, this iron bird feeder sure makes one of the most creative iron anniversary gifts. This teardrop-shaped feeder also serves as a sweet house for birds and even has solar lights on top that charge in the sunlight and illuminate at night.
11. Japanese Tea Set
This stunning, 100-percent-cast-iron tea set is one of our absolute favorite iron wedding anniversary gifts. The black tea pot comes with an infuser to prevent tea leaves from getting into the beverages and features smooth enamel on the inside of the pot. Four matching teacups round out this beautiful gift.
12. Forged Iron Chair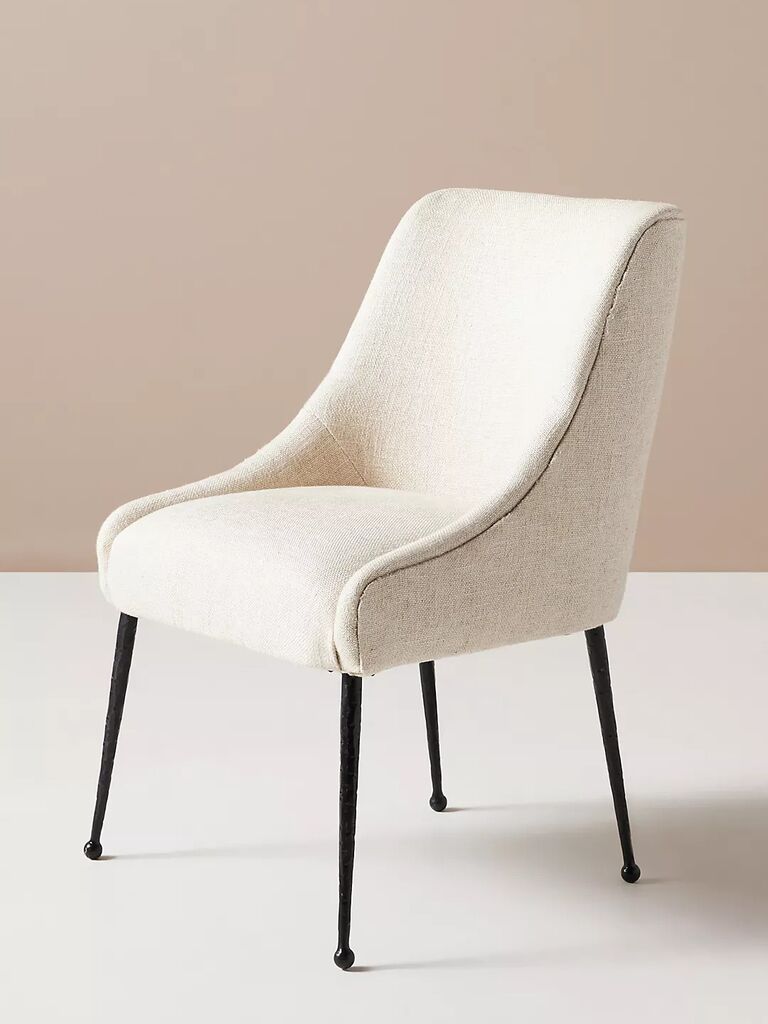 This beautiful chair makes a perfect addition to a dining room, whether you purchase just one or a set for the whole family. The cotton/linen upholstery rests in contrast with the black forged iron legs on this elegant Italian-style chair. Too pretty!
13. Iron Infinity Bracelet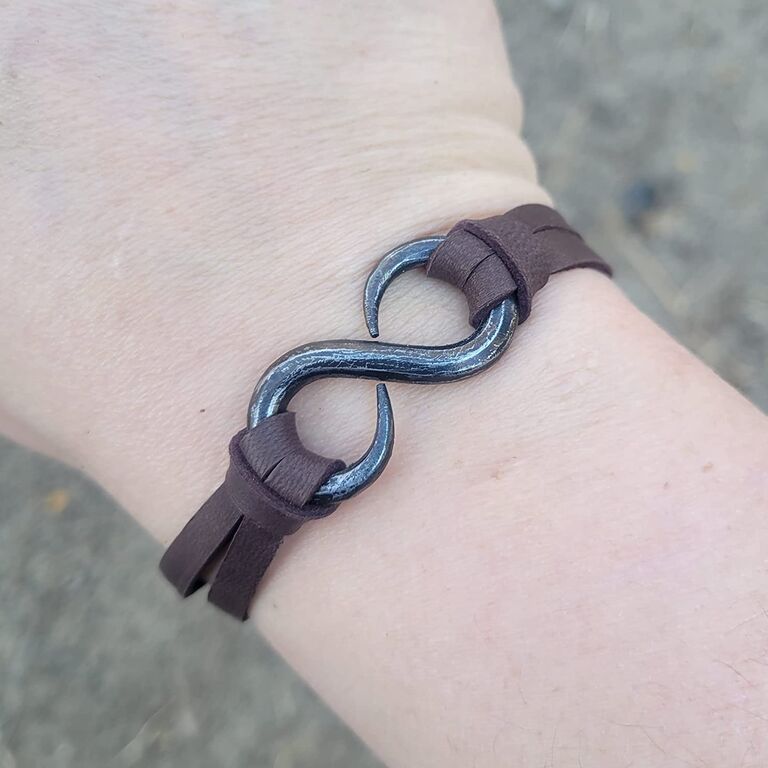 Iron is a symbol of strength and the infinity symbol means forever. What could be more apropos than this iron-forged infinity bracelet? This clever iron anniversary gift is perfect for any gender and features an adjustable real leather band that fits just about any wrist.
14. Colorful Iron Side Table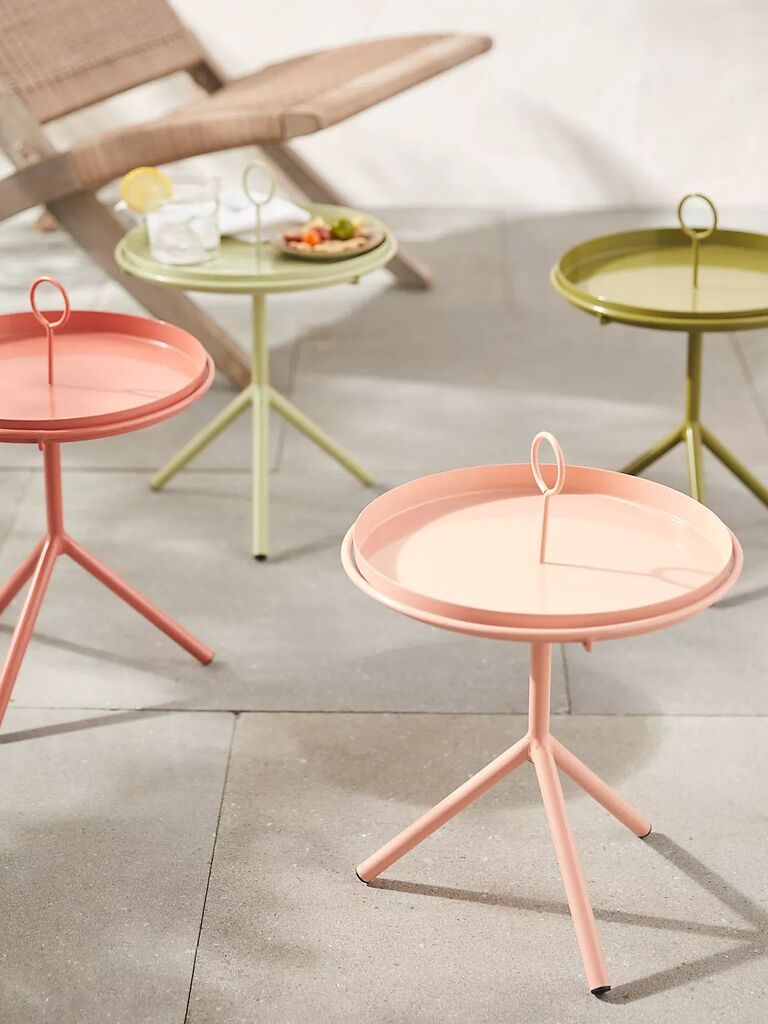 Elevate your outdoor decor when you gift your spouse this adorable iron side table as an anniversary gift. Available in four trendy colors, this tiny table is just right for holding their favorite beverage and snack as they relax in their outside space. This table sits 13 inches high and is made of powder-coated iron.
15. Rustic Iron Star Wreath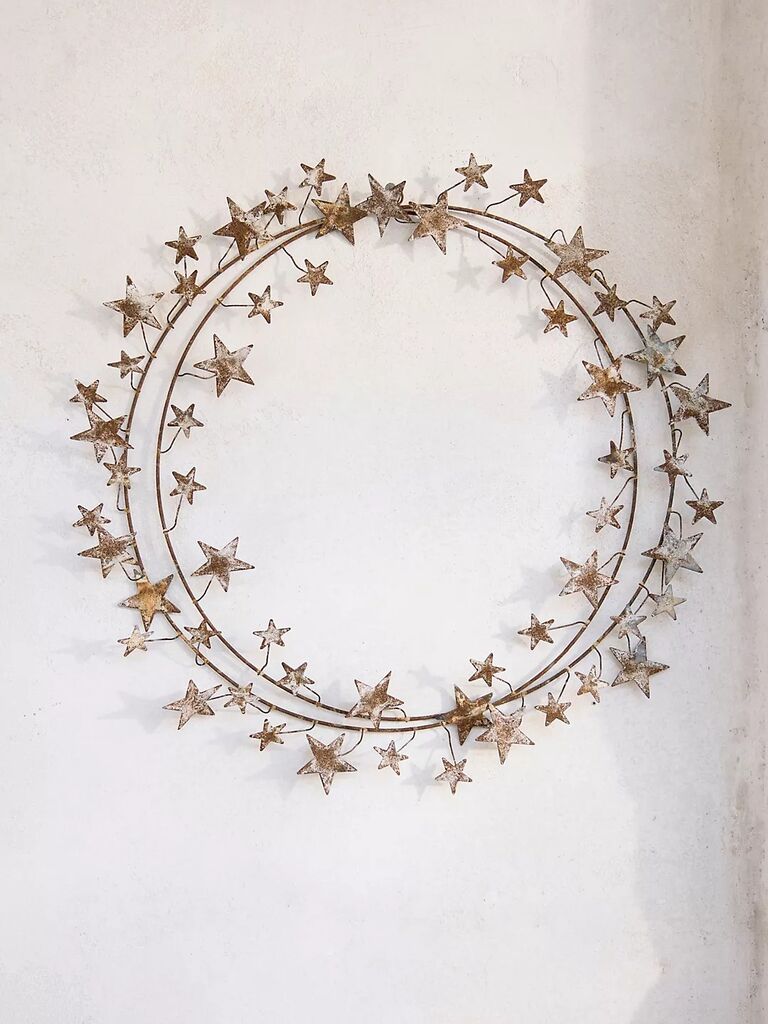 Give any space a rustic vibe when you add this aged-iron star wreath. It's one of our favorite iron wedding anniversary gift ideas, with a nod to the strength of your union and serving as a super-cute piece of decor as well. This 19-inch wreath is suitable for indoor use only.
16. Wrought-Iron Plant Stand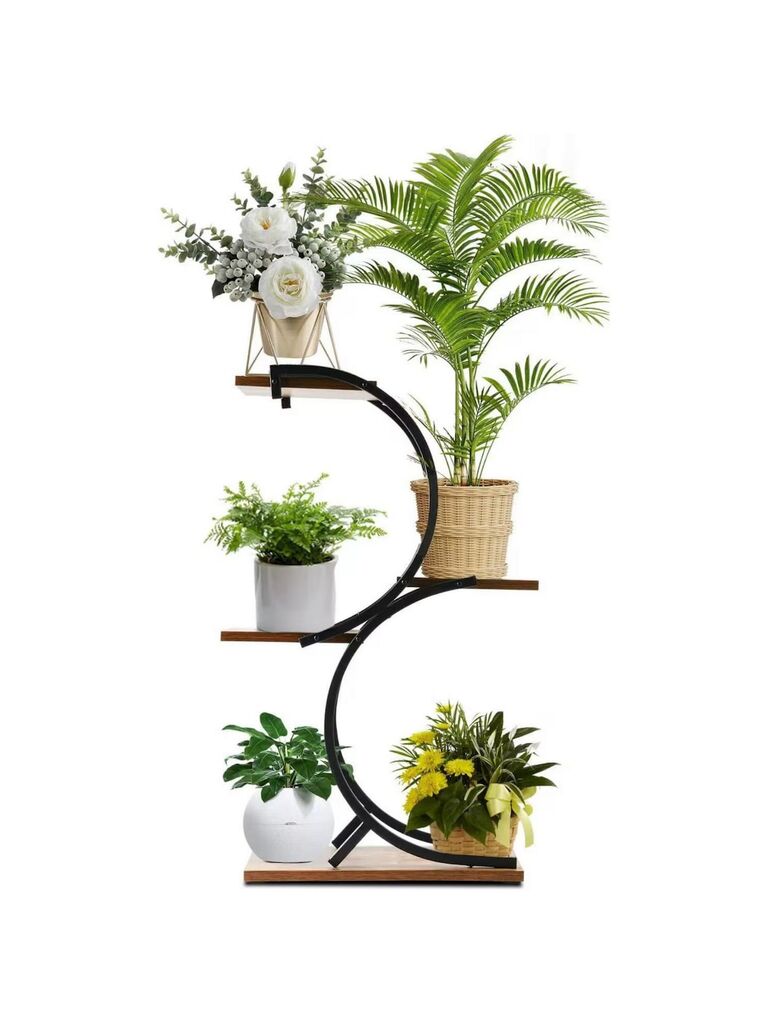 This four-tier plant stand is made of wrought iron, making it the perfect iron anniversary gift for anyone who loves indoor plants. It's got space for up to five plants and features an attractive curved design for visual interest.
17. Iron and Glass Vase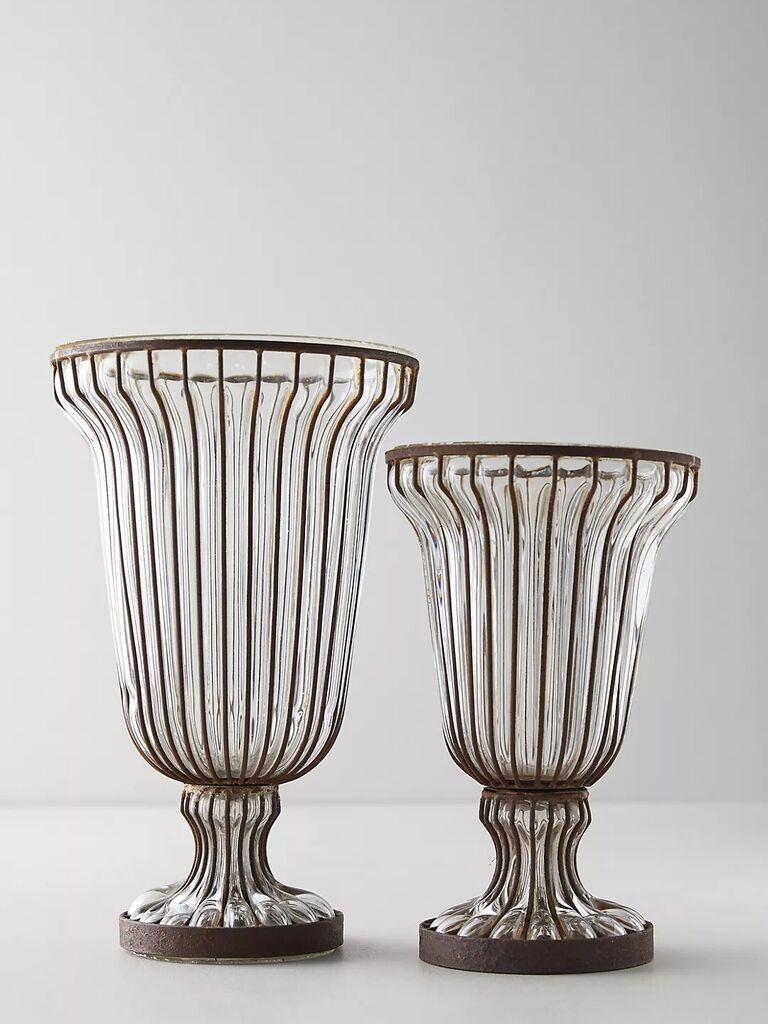 A vase is always a safe bet if you're looking for an anniversary gift and we love this urn-style vase from Anthrologie. Available in two different sizes, the iron detailing lends a rustic vibe to a dinner table or mantle. This beautiful vase is a great option if you're looking for iron anniversary gift ideas.