Real Brides' Best Wedding Advice
by Simone Hill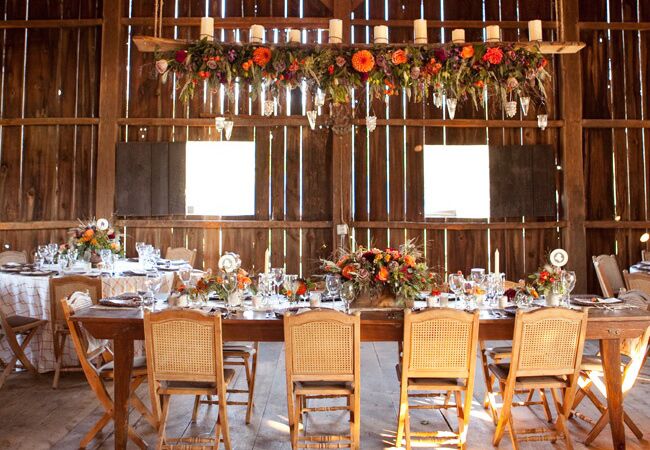 photo by
Genevieve Leiper Photography
After going through the process themselves these brides learned a thing or two from the wedding planning experiences, whether it's what to spend on or the best way to plan their seating arrangements. If you're still in the midst of planning your wedding (congrats!) then you can learn from these brides so you can avoid making the same mistakes. Here's a few great pieces of brides who've been there:
Take your time during photos!! Nobody gave me this advice! After the ceremony, I felt rushed and it was hot, and I rushed my photos. We were in a hurry to get to the reception. I had tons of poses I wanted to do, but with all the chaos and me being hot and cranky, I just focused on getting a few. After the fact, I was sooooo bummed, that I didn't slow my ass down and just get my photos the way I wanted them. So, take your time and don't rush your wedding photos! — Janel Cassondra Falcon
Get the venue and date you want immediately (unless you plan to have a long engagement)…then relax and enjoy for a bit. — Erin Costino
Don't worry if your vision when you start planning changes by the time your big day come around. About 90% of the things i started off with changed by my wedding day. I planned for 15 months. — Natalie LeClaire
Start gathering ideas in a binder and plan out your vision. That way you can share it with your potential vendors to give them an idea of exactly what u have in mind. Having an organized binder makes it easy for your vendors to tell you what they can and cannot do. Trust me it helps tremendously. My wedding coordinator loved that I was so organized. — Evelina Johnson Buendia
Stay within your budget. Don't let anyone bump your guest list up. If your planning to pay for 100…pay for 100. Family and Friends will try to invite everyone and their grandmothers…sure you want them to share in your day….but you have to stay within you budget. Everytime my fiance would bump our list up I would make the cash register sound. He caught on when they told him how much to expect to pay for if we invited everyone in the world. Thank God we only have 98 RSVPs. Well within budget! — China Payne
Use a giant dry erase board when figuring out seating!! –Elaine Capone Keay
Organize, delegate, and don't do anything because you feel obligated. Also, be prepared for lame surprises (like uninvited guests). — Alexandra Staehling
Focus on what you truly want to make you happy. Don't trick yourself into thinking you want things you never thought of until a person tried to sell them to you. — Marjani J Coffey
Plan for the money you have not the money you think you'll have. I got seriously hurt half way through our engagement and was out of work for months. We had to change our plans and fast. – Morgan Dorval
Want more? Of course you do!
> 10 wedding questions you didn't know to ask
> Top 10 wedding planning myths