25 Real Proposal Stories That Made Us Cry
Proposal season is here, which is the best excuse to shed a few happy tears over these 25 sweet engagement stories.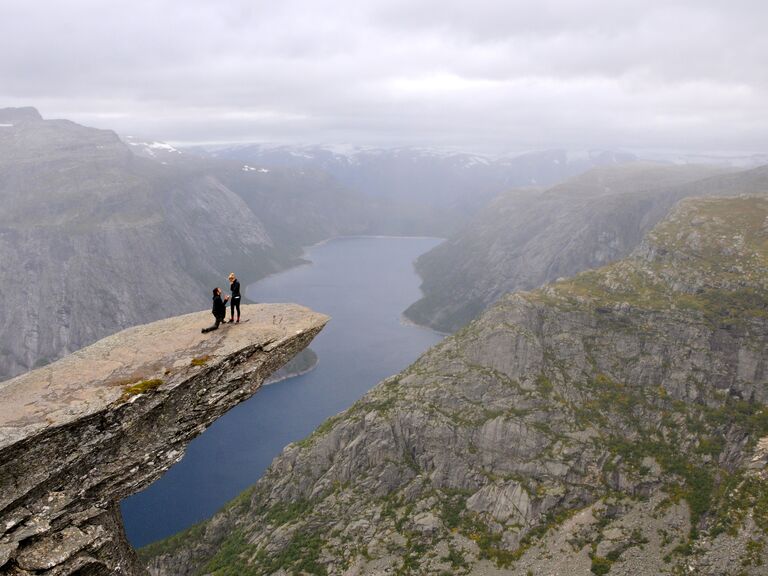 Logan Jones
If you've noticed lots of new engagement ring pics in your social media feeds lately, that's because it's officially proposal season! To celebrate, here's a roundup of our favorite engagement stories that made us smile, sigh... and reach for a tissue or two, naturally.
Amanda & Jeremy, New York City, New York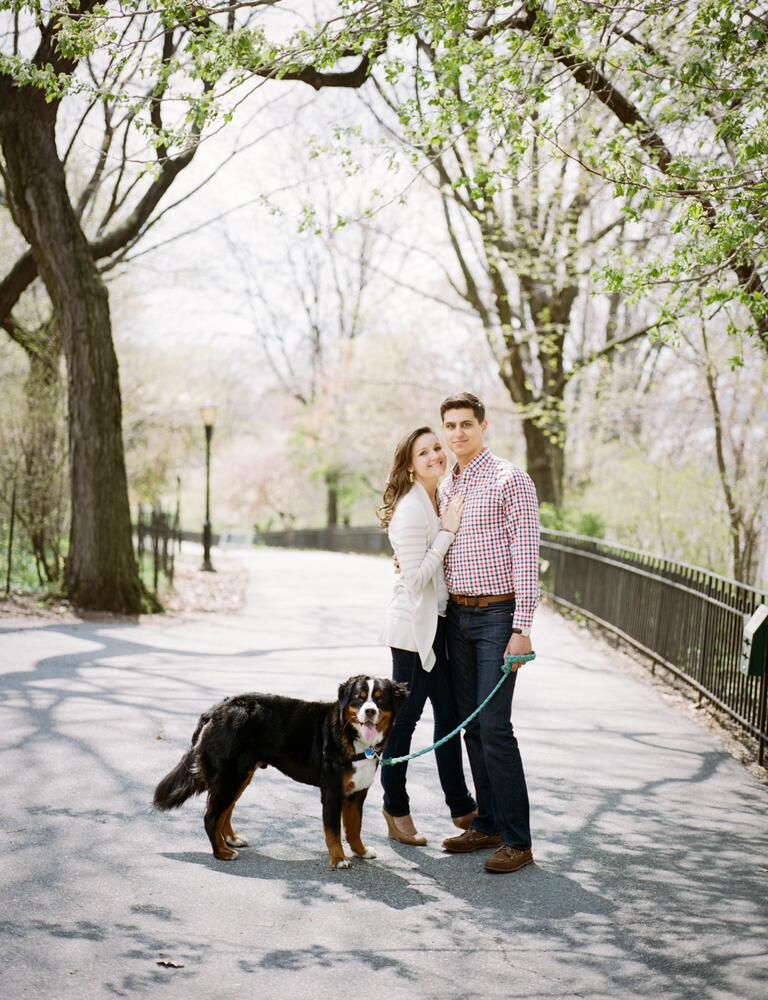 It took some convincing (they had errands to do), but Jeremy got Amanda to join him for a picnic at Riverside Park. Little did she know, his friend was already there waiting to catch it all on camera. When they got to the park, Amanda set out a blanket and sat down—which made it hard for him to get down on one knee! Drawing her attention to a boat in the water, he finally got her to stand up so he could take out the ring.
Kristin & Justin, Denver, Colorado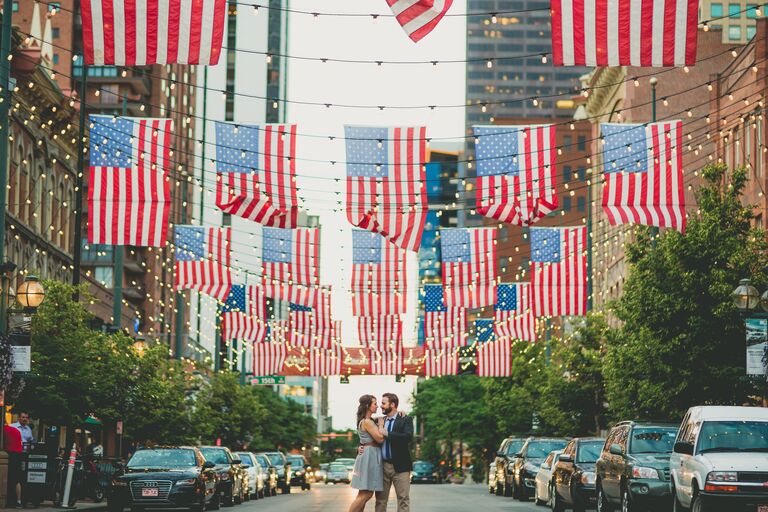 It all happened when Justin tricked Kristin into thinking they were going to watch a new episode of New Girl—she had been complaining about missing it all week. But Justin actually snuck in a video he made himself. It started as the New Girl intro but transitioned into a montage of romantic clips from movies and TV shows. It ended with him on a knee, asking her to marry him. She said, "yes," of course, and asked shortly after whether or not there was a new episode!
Julie & Jason, Fenton, Michigan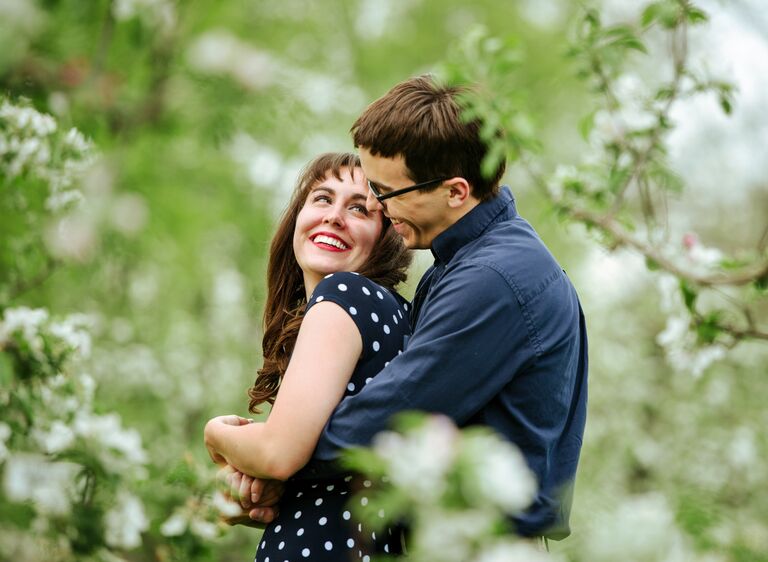 Jason spent weeks telling Julie he wasn't able to visit her family on Thanksgiving, and she was pretty bummed. During a long walk in the woods a few days before the holiday, Jason stopped in the middle of a bridge and told Julie that he was indeed coming—so they both could tell her family in person they were getting married. "I was so surprised that I fell on the ground and rolled around a bit," Julie says. "And Jason was so nervous, he accidentally jammed the engagement ring on the wrong finger!"
Rachel & Brad, Minneapolis, Minnesota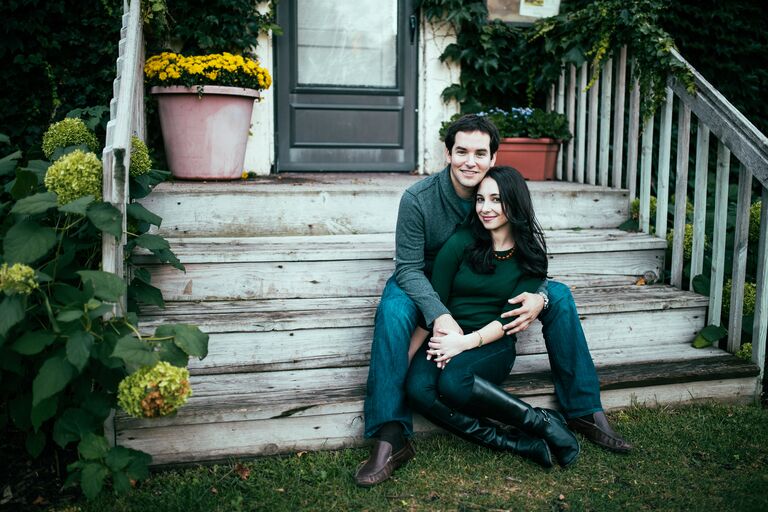 Brad proposed to Rachel in the bathroom, upholding a long family tradition. After saying he wasn't feeling well (so she wouldn't suspect anything), Brad called for Rachel to bring the plunger. "He pulled me in, started reading a poem written inside of a photo book he made and proposed," Rachel says. "After staring into the sparkle of the ring, he told me there was another surprise and opened the door to reveal our families who had flown in to celebrate!"
Emily & Chris, Rochester, Pennsylvania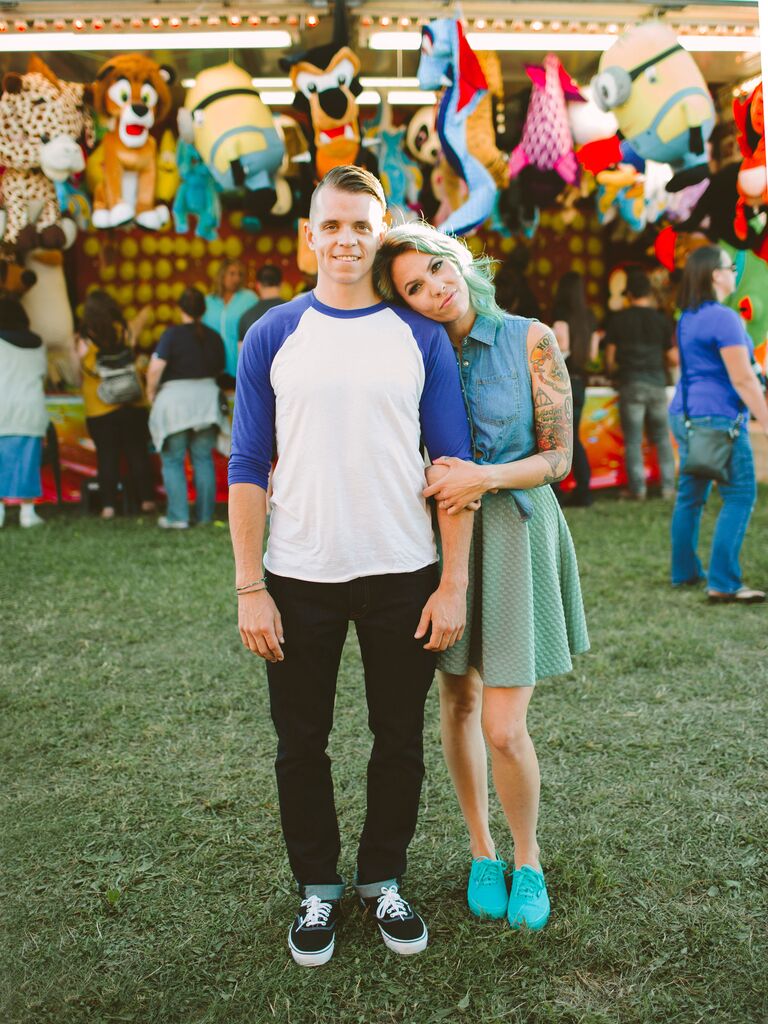 Emily was hosting an improv show at the summer camp where she was working when Chris decided to make a surprise appearance. With the help of another employee, he made his grand entrance to one of Emily's favorite songs: "Single Ladies" by Beyoncé. In front of about 300 middle school kids, Chris presented her with a ring box he made with pages from "The Unbreakable Vow" chapter in Harry Potter and the Half-Blood Prince.
Amy & Taylor, Springfield, Missouri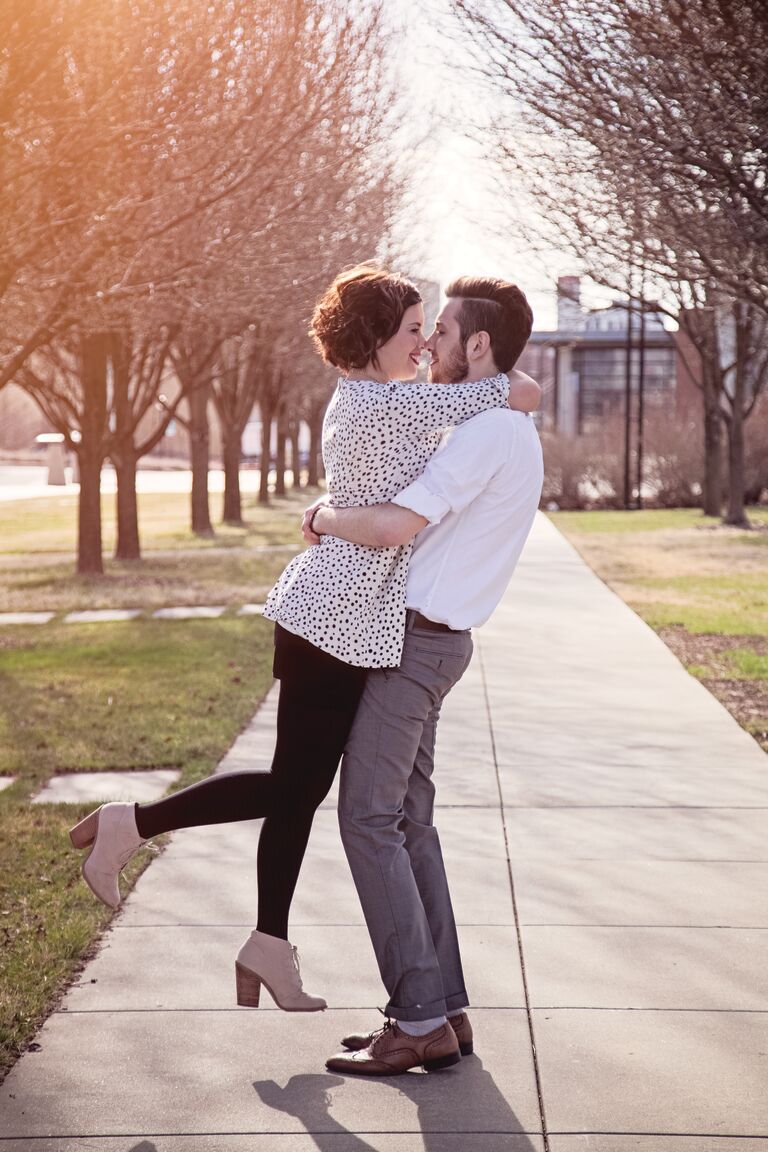 On the way back from visiting their families on Christmas night, Taylor confessed he was having trouble finding the perfect vintage engagement ring. When they got home, he told her to wait in the car while he ran upstairs to their apartment. When she got inside, he was on one knee surrounded by sticky notes (an inside joke) in the shape of a heart on the floor. Each little note included a handwritten message telling her how much he loved her. The next day, they went shopping together to pick out a ring.
Emily & Mason, Florence, Texas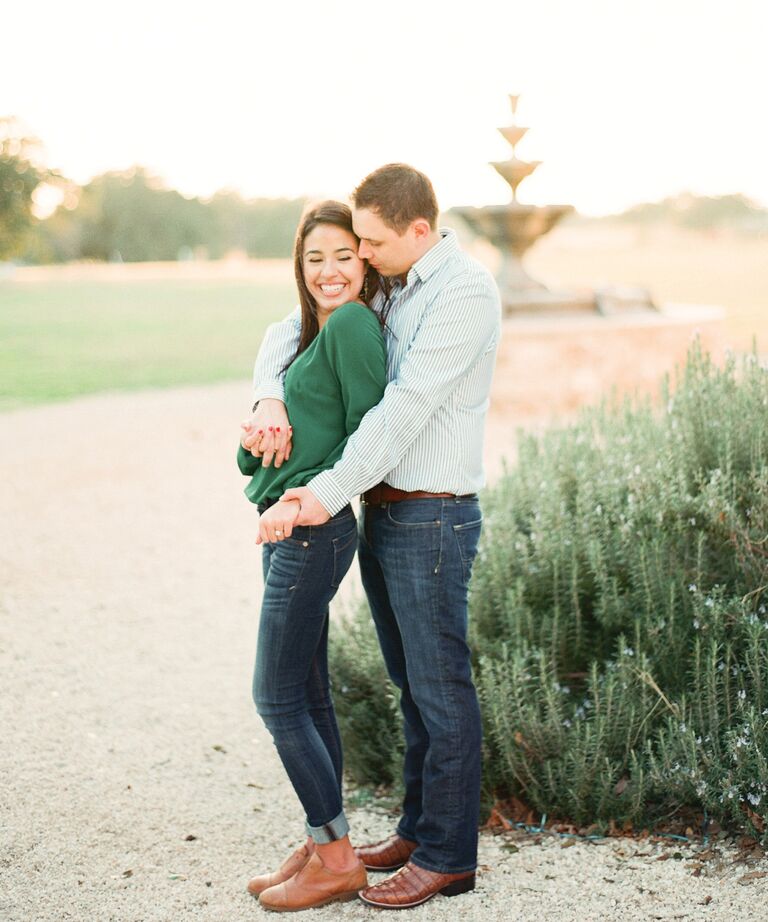 After 10 years together, Mason gave Emily a world map so she could pin all the places they've visited. A month later, he told her to pack her bags for an impromptu trip and then went over to the map and pinned Venice, Italy. During the vacation, Mason scheduled a gondola ride and popped the question on San Giorgio Maggiore island. "I'm so excited to spend the rest of my life with the boy I've loved since I was 13 years old," Emily says.
Allie & Dale, Newport, Rhode Island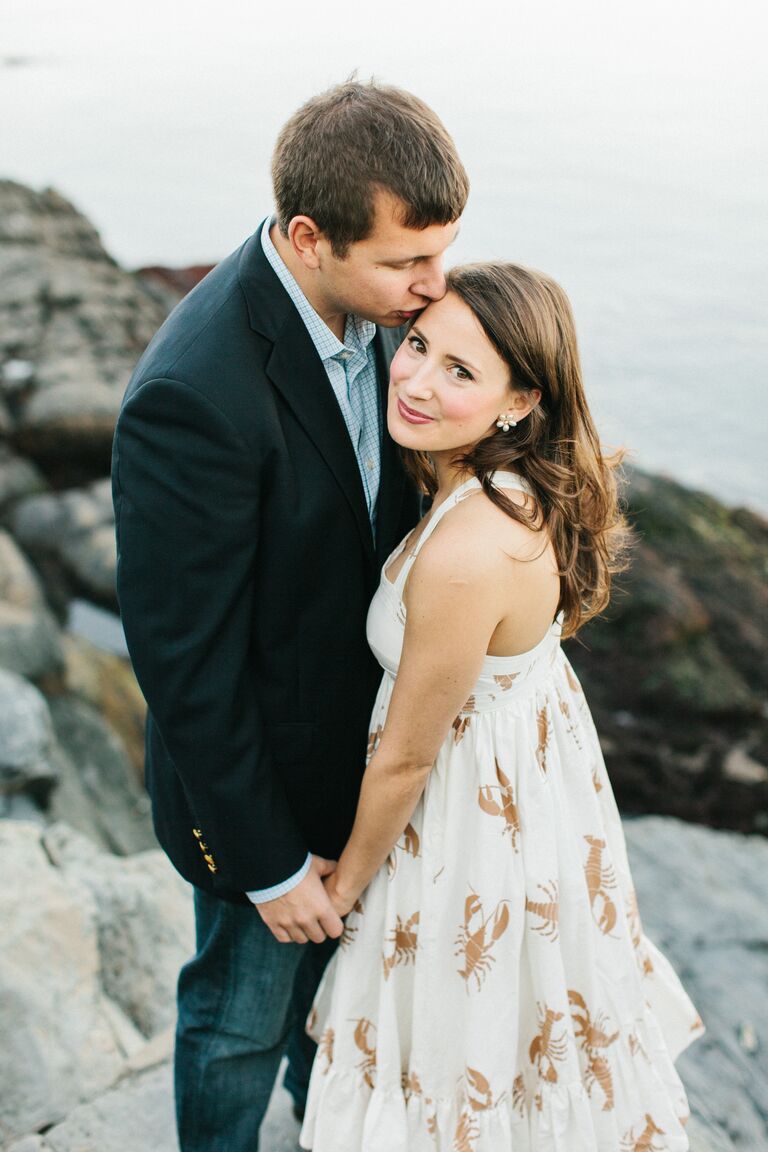 Dating for almost four years, Dale went on a cruise with Allie and her family. Although they were all together, Dale planned a dogsledding excursion for the two of them in Skagway, Alaska. "After getting on the dogsled, Dale asked the musher to stop to take a picture—and it was then that he got down on one knee," Allie says. "I was shocked!"
Monet & Sarah, Chicago, Illinois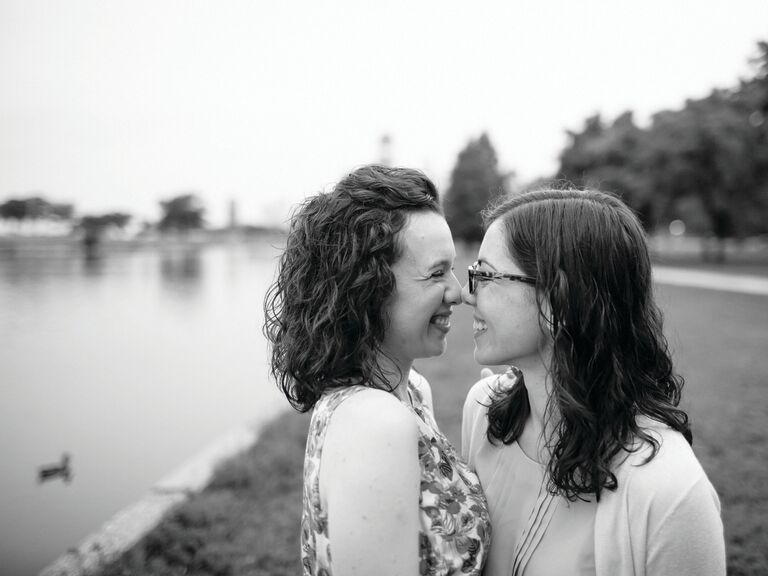 On Monet's (left) last day of the bar exam, Sarah surprised her with a trip to Walt Disney World. Their first night there, they spotted a photo booth on their way to dinner. "Every time we pass a photo booth, no matter where it is, we always stop for photos," Monet explains. Since they were a little early for their reservation, Sarah suggested they stop. As soon as the camera started snapping, Sarah asked Monet to marry her. Monet proposed back to her three weeks later at the Lincoln Park Zoo.
Taylor & Scott, Columbus, Ohio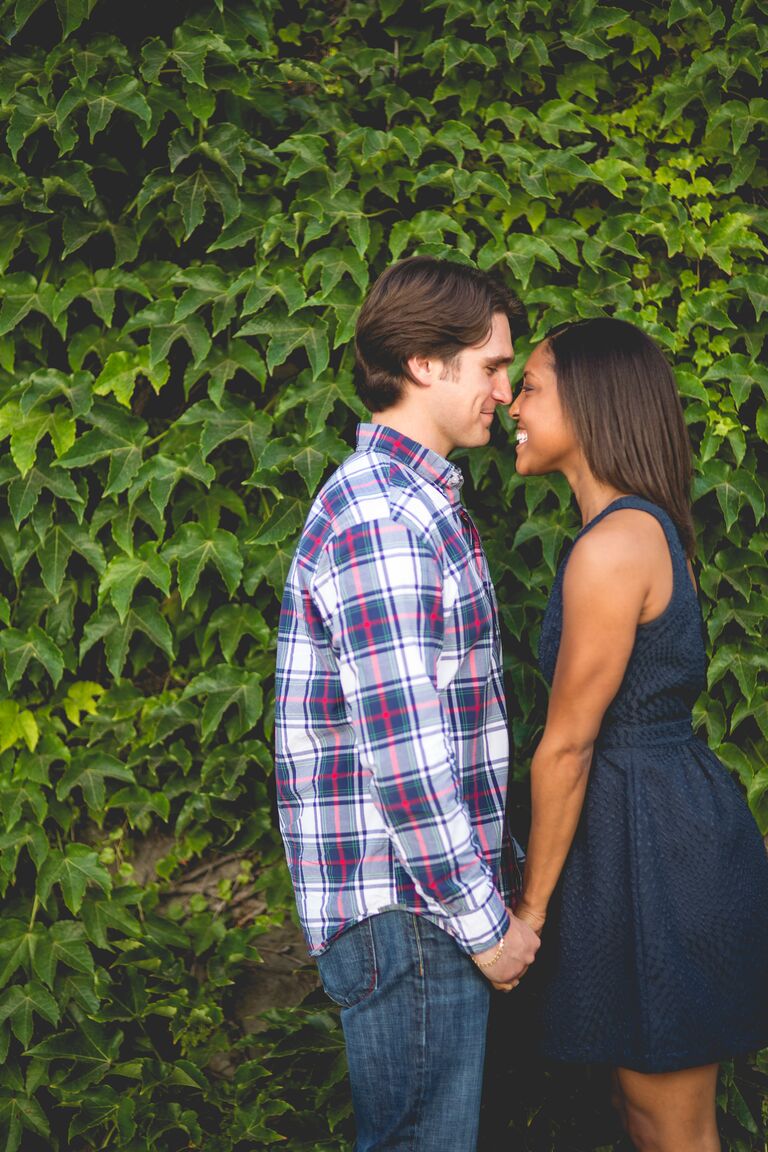 Scott proposed on a ski trip with his family in Keystone, Colorado. After their first day on the slopes, they took a gondola ride to dinner at Alpenglow Stube, and his family started taking photos against the stunning backdrop. "When it was our turn, I walked out to the spot where we were taking pictures and turned around to find him down on one knee," Taylor says. "Not expecting it at all, I screamed, 'Are you kidding me?' "
Kourtney & Connor, Odda, Norway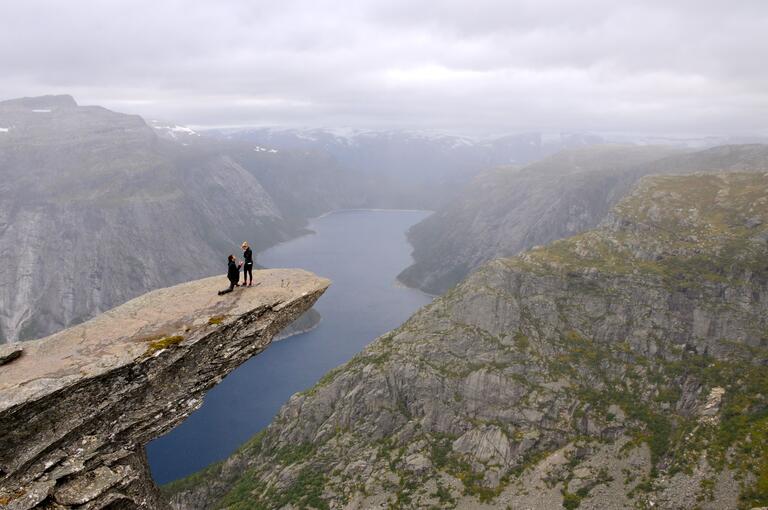 While visiting his brother in Norway, the couple made the freezing four-hour hike to Trolltunga—a rock that's over 2,000 feet above a valley. After waiting in line for a photo at the tip, Connor took Kourtney's shaking hand and they walked out together. She was smiling at the camera until he tugged her hand and she realized he was on one knee. "We were standing in one of the most beautiful places in the world and the man of my dreams asked me to marry him," Kourtney says. "Life couldn't get any better."
Sweeti & Sunay, Detroit, Michigan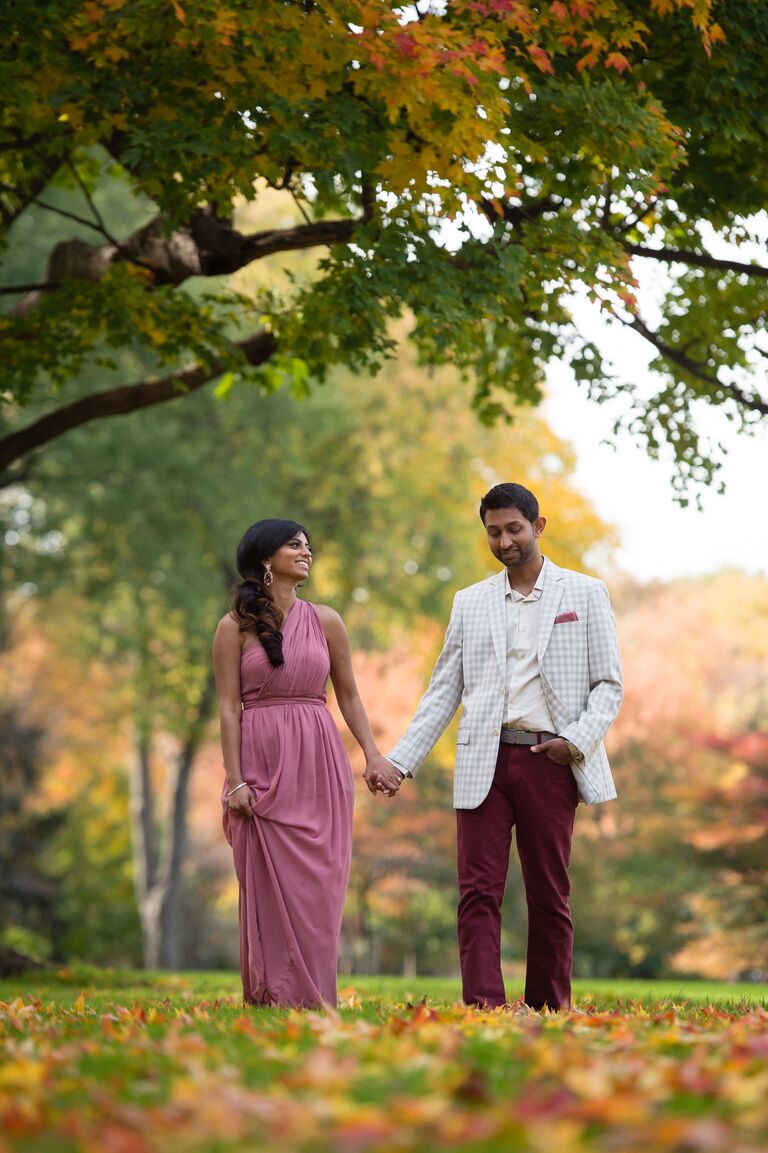 While driving to their first camping trip together, Sweeti wasn't quite sure why Sunay suddenly pulled into a skydiving site in the middle of nowhere. "I was confused because he said we were taking a detour before setting up camp," she says. "But I didn't argue, since I love skydiving!" Once the two were geared up, Sunay hinted that it was "the best day of his life" before being the first to jump. When she jumped soon after with her tandem instructor, Sweeti noticed a large banner on the ground that read: "Sweeti, will you marry me?" "My first thought was, 'Is that really for me?' "
Brittani & Jeremy, Columbia, Missouri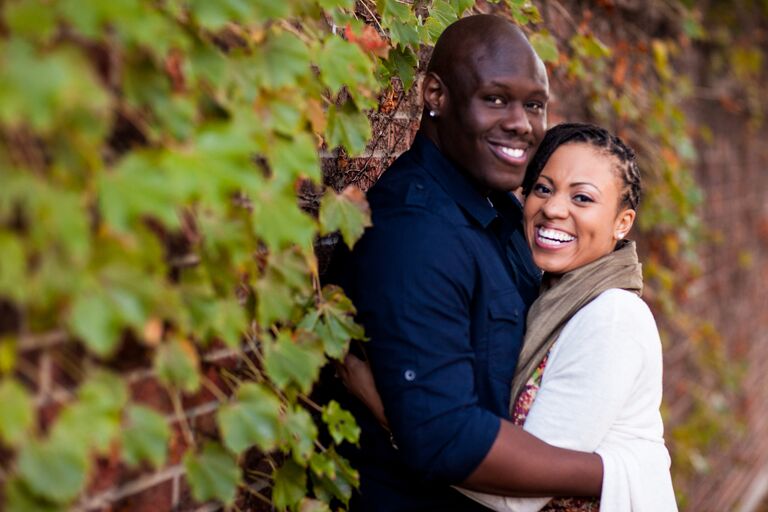 After Jeremy got a new job in Arkansas, he immediately started thinking about proposing to Brittani. One day, with his plan in place, he asked her to go for a walk in Creve Coeur Park, which they had done before so she wouldn't be suspicious. (He had scouted out the area beforehand, so he knew the exact spot where he wanted to propose.) "About 20 minutes into our walk, I said I wanted to stop and get closer to the water," Jeremy says. "We did, and I told her that I got the job and that I had something I wanted to ask her." Both of their families appeared around them as Jeremy got down on one knee.
Natalie & Eric, Wilmington, Delaware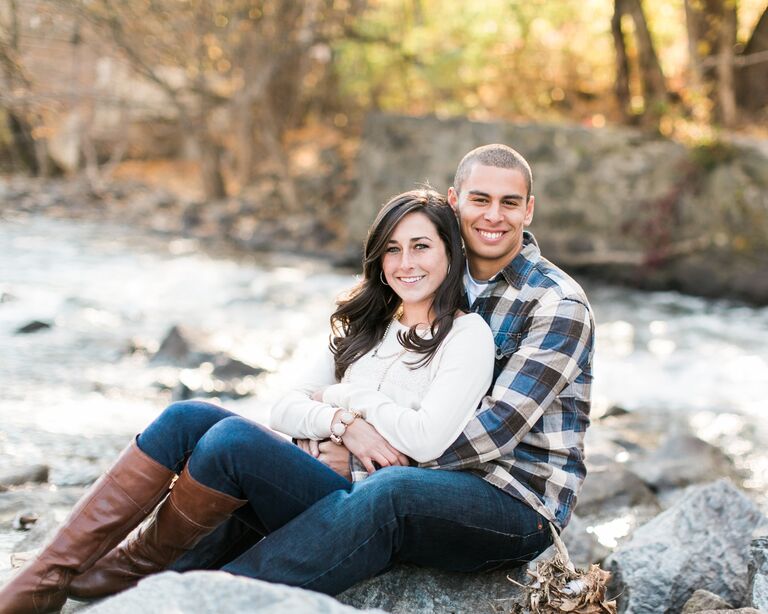 Natalie and Eric decided to spend a weekend crabbing on the Chesapeake Bay—one of her favorite vacation spots. One night before sunset, Eric insisted they go for a boat ride. "I assumed we were going fishing, so I grabbed the fishing rods and jumped into the boat," Natalie says. As they turned around a corner, they came across a little boat that had "Will you marry me?" painted on it. "I didn't know it was for me until I turned around and saw Eric smiling. He got down on one knee and asked me to marry him," she recalls. When they returned to their cabin, Natalie's family was waiting with fireworks!
Uyen & Ian, Philadelphia, Pennsylvania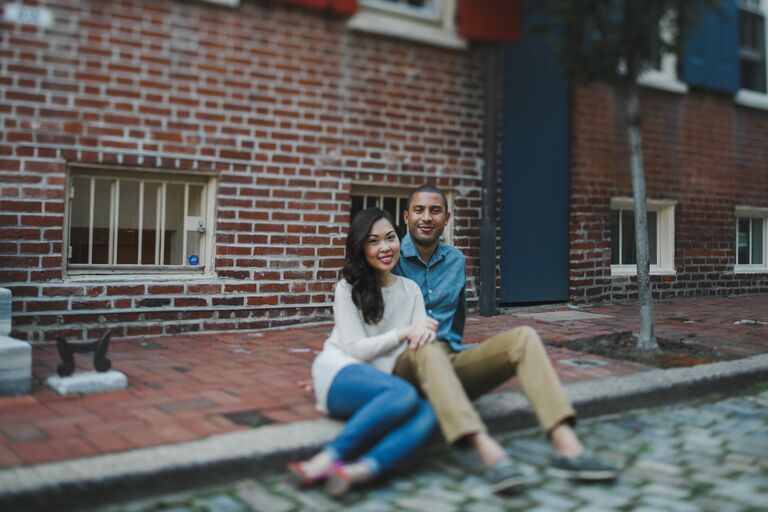 One night during a weekend in Martha's Vineyard, Uyen and Ian decided to watch the sunset from the beach in Menemsha. They found a nice spot away from the crowd right near the waves and plopped down on the sand just in time to catch the setting sun. After taking in the moment, Ian pulled out a bottle of wine, and then proceeded to open a small box with an engagement ring in it. Uyen was in such disbelief that she didn't hear him the first time he asked her to marry him. Ian asked again and Uyen was so happy she cried for about 10 minutes. Rightfully, Ian assumed that meant "yes."
Timolin & Eric, Jersey City, New Jersey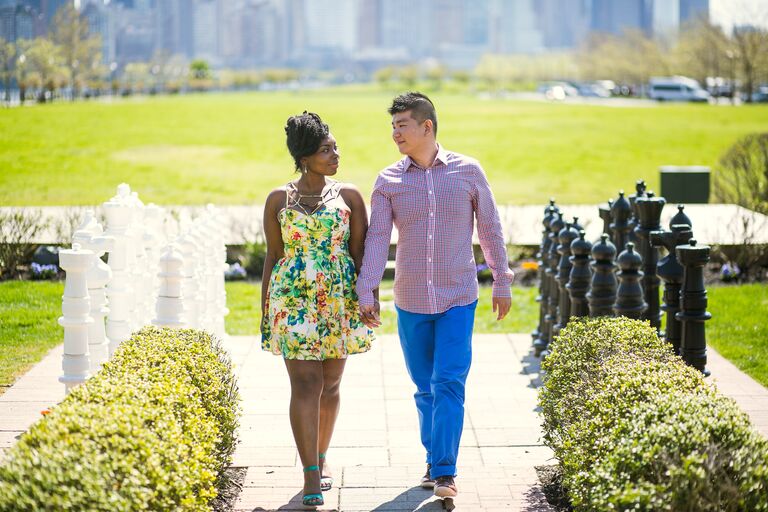 One Valentine's Day, Eric took Timolin to an improv play where a performer picked the couple to come onstage and list three things they love about each other. "I had a bad case of stage fright, so I kind of mumbled my way through my list," Timolin explains. "When it was Eric's turn, he started listing all these wonderful things about me: how beautiful I am inside and out and how lucky he is to have me in his life," she says. All of a sudden, Eric got down on one knee and surprised Timolin with a proposal. "To this day, I like to watch the video that one of the cast members took and laugh at how stupefied I was," Timolin says.
Meghan & Thomas, Atlanta, Georgia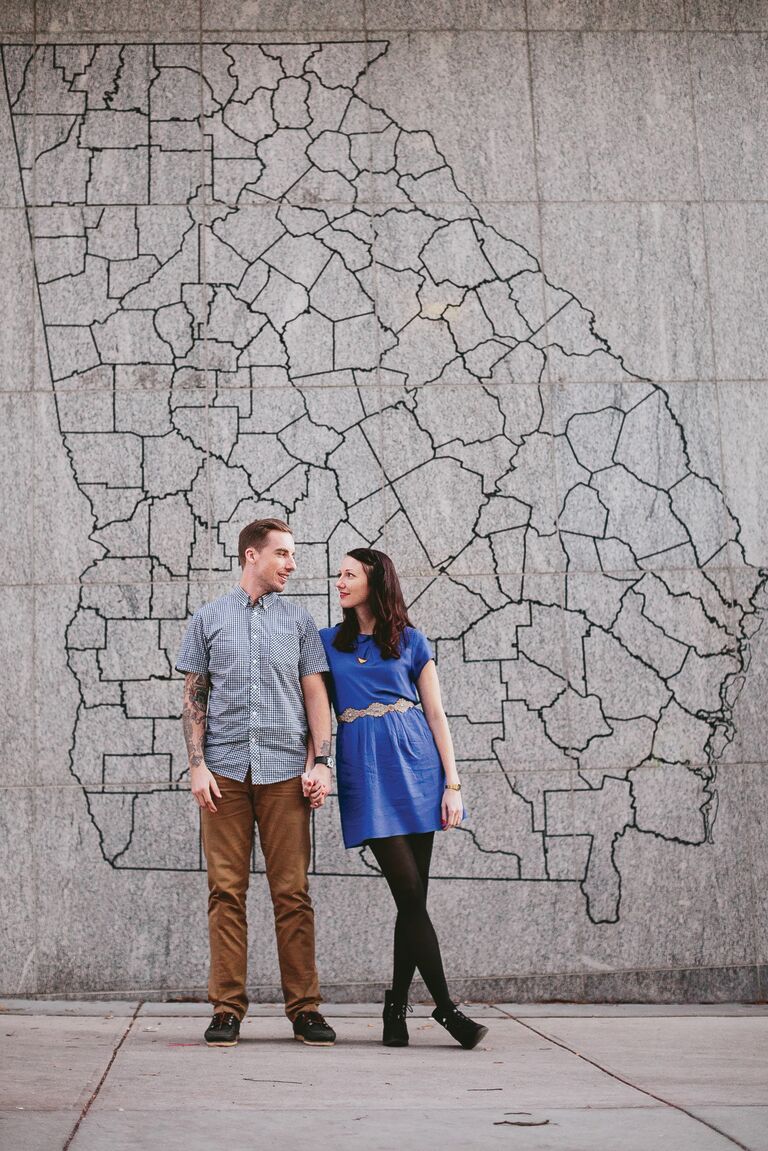 Even though Thomas had been dropping hints he wasn't ready to get married any time soon, Meghan planned a trip to Puerto Rico to celebrate his 30th birthday. He told her she shouldn't expect a ring for a long time—only to surprise her with a proposal on his birthday while the two were in their hotel room overlooking the rainforest. "He gave me a letter he wrote about how much he needed me in his life and said that whatever he was scared of in the future, he knew he could handle it if I was by his side," Meghan says. "I ugly cried for a solid two hours, calling everyone I knew—I had been working as a wedding photographer at the time and just couldn't believe that I was finally going to be the bride!"
Anthony & Ryan, New Haven, Connecticut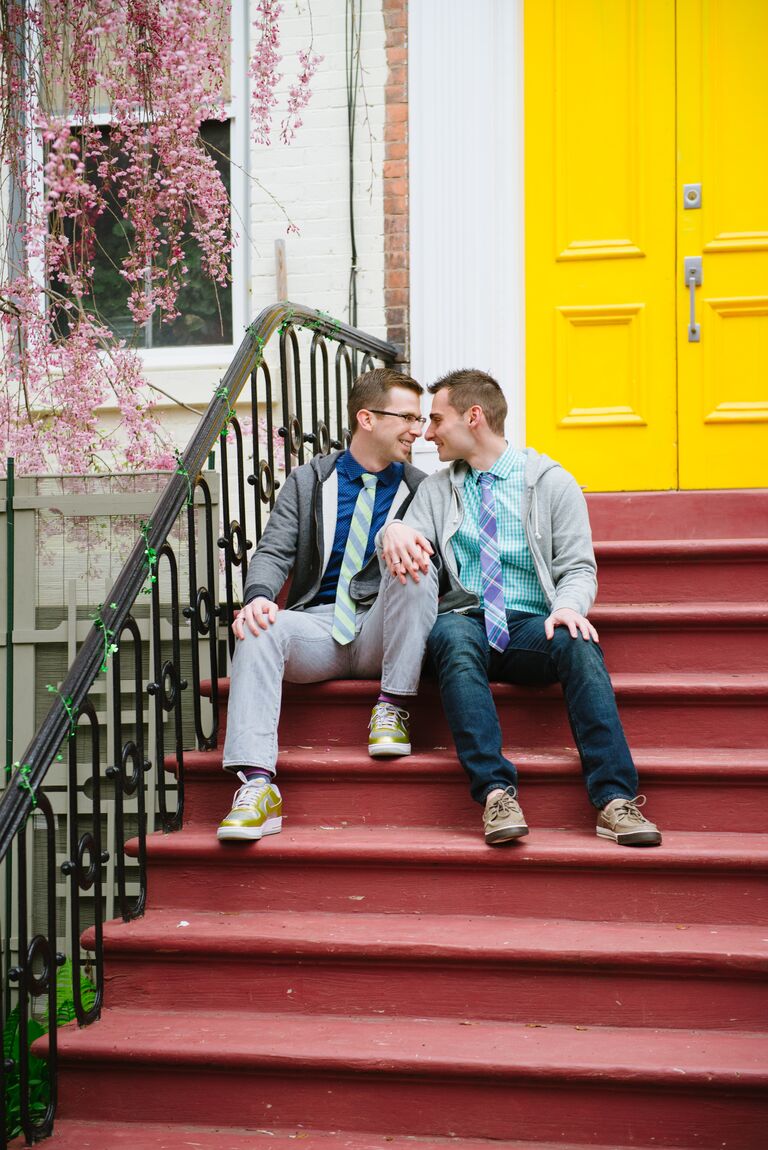 Anthony and Ryan met through mutual friends at Boston University. Three and a half years later, Anthony was studying for his PhD at Yale while Ryan was living in Washington, DC, in an apartment next to the Smithsonian's National Zoo. "Each week, Ryan sent me a new postcard highlighting different animals at the zoo," Anthony says. "One weekend in September when I was visiting, he brought me to the zoo and proposed to me in front of the gray wolf exhibit." Afterward, they grabbed hot dogs and picked out rings together, which they wore on their right hands until their wedding day.
Dara & Terrence, Austin, Texas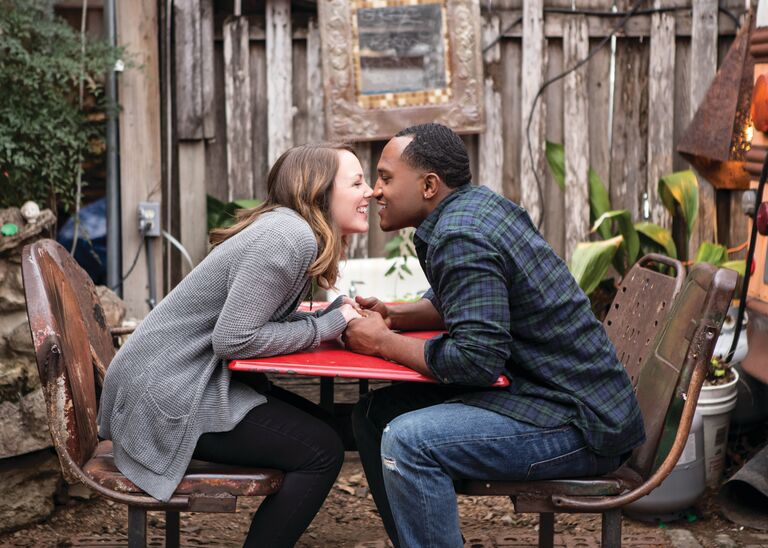 Terrence was in Afghanistan for a yearlong contracting job, so the couple met in Greece during his leave. In Santorini, they found a restaurant with a gorgeous view of the island, where they sat on the patio, gazed at the scenery and talked about what it would be like when they could finally live in the same city again. "When the sky was pink and getting darker, Terrence got down on one knee," Dara says. "I didn't answer right away because I was so surprised!" Terrence said, "So..." to which Dara excitedly answered,"yes!"
Bunmi & Ken, Jupiter, Florida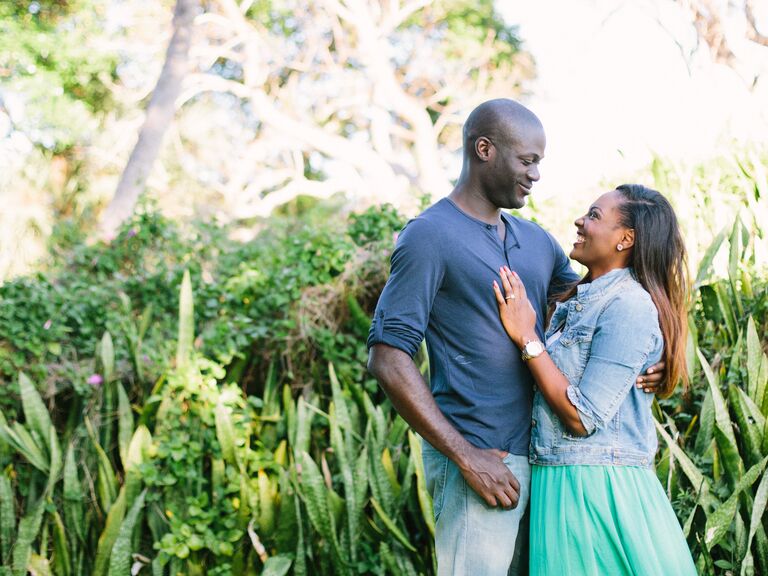 Ken convinced Bunmi to fly from Toronto to West Palm Beach, Florida, with a little help from her mom. He had already informally proposed six months before, but it still seemed strange to Bunmi that he was waiting right where she got off the plane. "I was wondering why airport authorities allowed him so far in—he wanted to propose right there, but got too nervous," Bunmi says. "Everything seemed normal until I was getting my bags and I started to hear people scream—I turned around, saw him on one knee and my heart melted!"
Jeff & Josh, Pasadena, California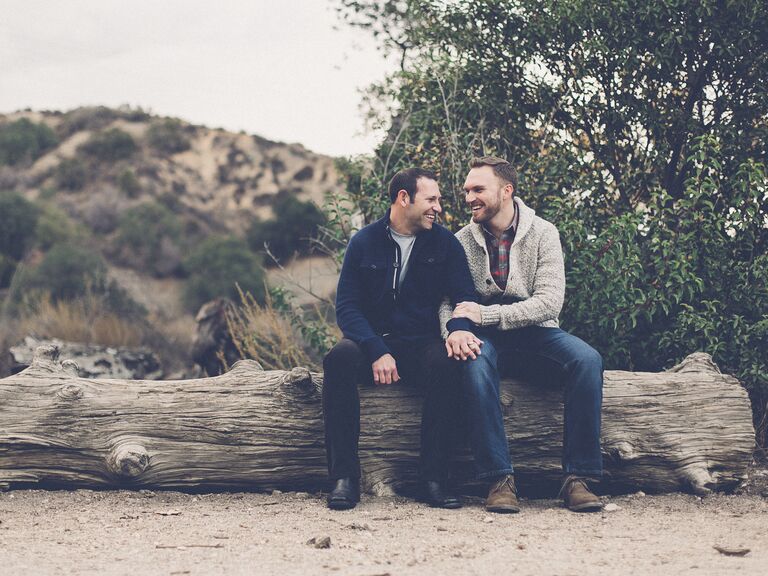 On the second day of their five-year anniversary vacation in Hawaii, Josh planned a drive across the island to a secluded beach. While they were on the beach, he gave Jeff a book titled You and I that chronicled all five years of their relationship. The last page of the book had an image of the very beach they were on and said: "So now, it's just 'You and I.' So what do you say…with the sand at our feet, as witnessed by the deep blue sea." "He was so nervous he forgot the ring!"Jeff says.
Lyz & Avery, St. Paul, Minnesota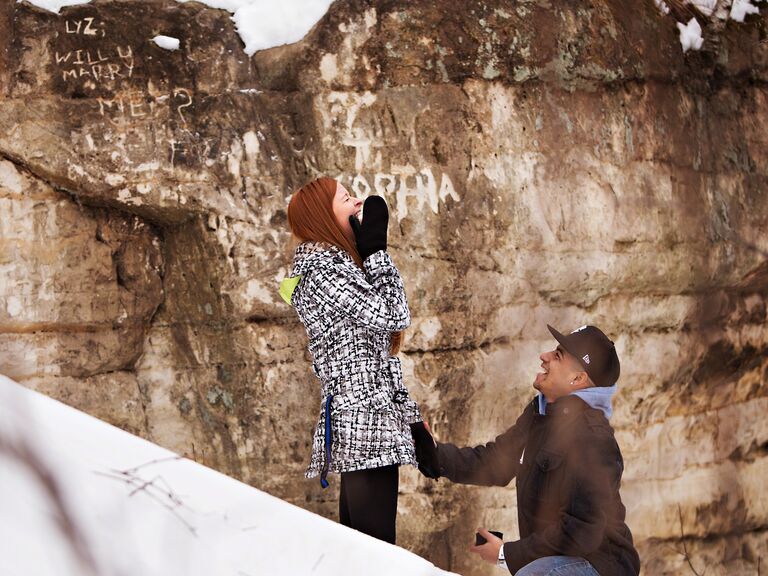 During a walk around Battle Creek park, Lyz carved "I <3 AY" into a sandstone wall—completely unaware that Avery would break up with her later that day. They quickly got back together, and more than three years later, Avery took her to that same spot to see if her carving was still there. Instead, she found "Lyz, Will U Marry Me?" She started crying when she saw him on his knee. "A few seconds later, I realized he had two photographers capturing the whole thing!" Lyz says. As the day went on, Avery surprised Lyz with a photo shoot, a romantic dinner and an engagement party.
Carley & Graham, Athens, Georgia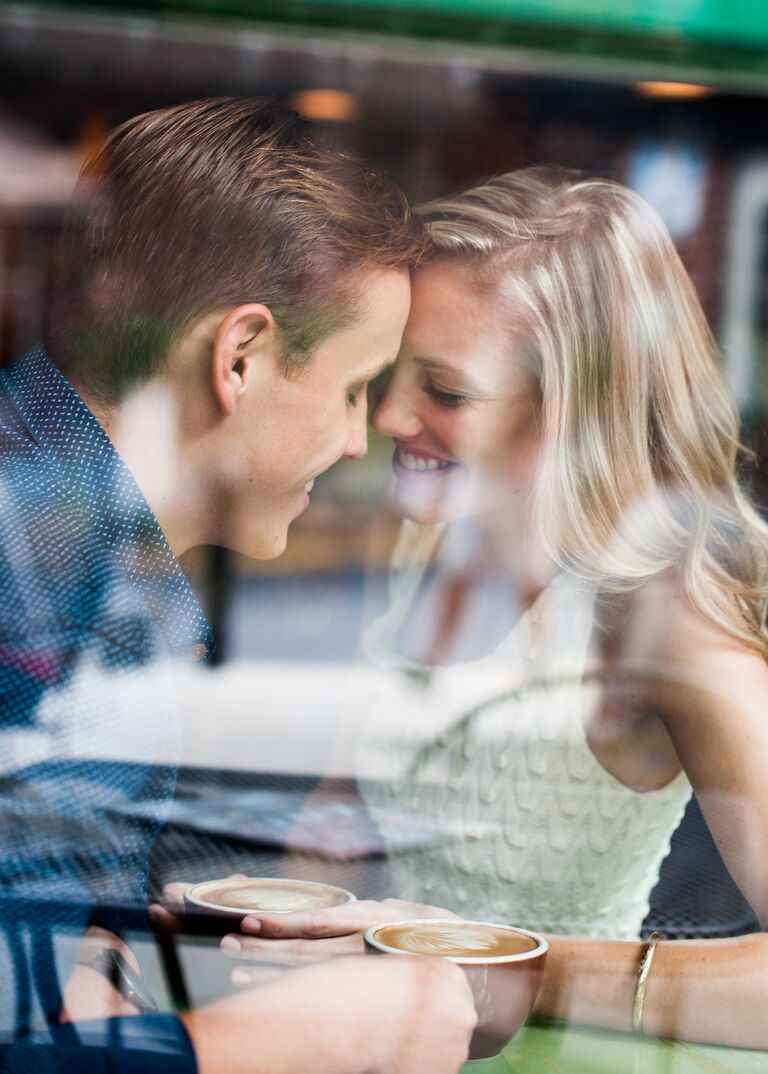 High school sweethearts Carley and Graham dated for four years before getting engaged one Thursday night after Graham handed Carley an "adventure card" that had a picture of them at their favorite coffee spot. Two "adventure cards" later (each featuring a snapshot of themselves enjoying previous dates), Graham led Carley to a rooftop deck, overlooking downtown Athens, where he proposed. "I probably said 'yes' seven times and am thrilled to be marrying my best friend!" Carley says.
Shayna & Dro, Bloomfield, Connecticut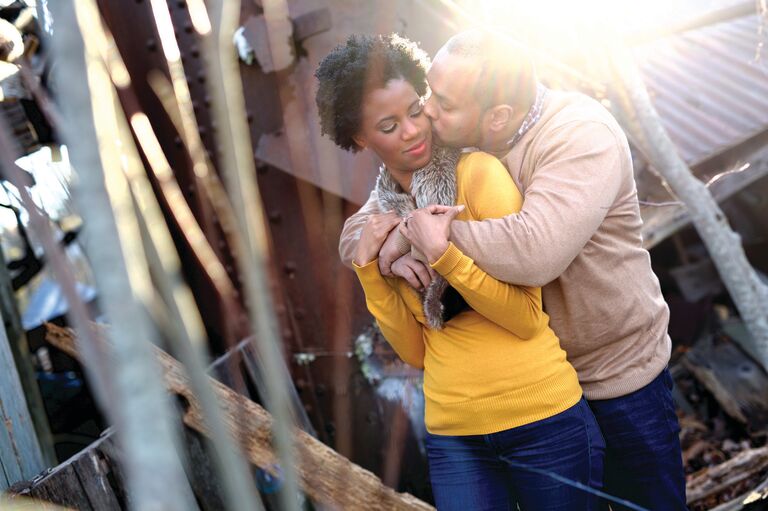 Shayna and Dro were spending the day in Boston, checking out restaurants and doing some shopping, when Dro (a sneaker fanatic) mentioned that he really wanted to go to the Nike store. Shayna found a pair of gym sneakers she wanted to try on, and Dro went to find a salesperson to get her size. After taking her time putting on a pair of socks, Shayna turned around to find the sneakers with a pear-shaped diamond engagement ring. "I was beyond shocked!" she recalls. "I looked at Dro and he was already down on one knee asking me to marry him. I jumped up and said, "yes!'"
Ashley & Tim, Kansas City, Kansas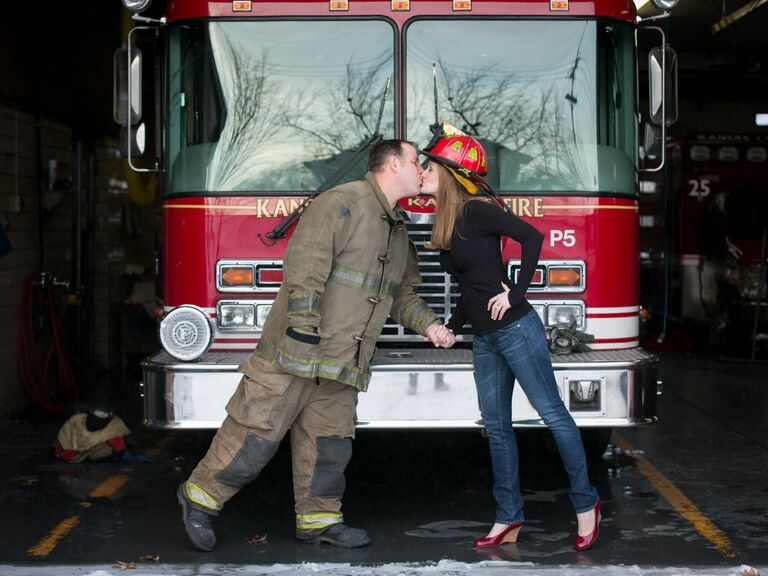 "We try to make it a point to go out on dates every few weeks, so when he asked me to have a 'date night,' I didn't think much of it," Ashley recalls. On that night, he took her back to where they had their first date. After drinks, he suggested they stop by Liberty Memorial before dinner, because Ashley had never been. While they enjoyed the view of downtown Kansas City, he asked her to marry him. "He told me he knew the first time he saw me that he wanted to marry me," she says.