New Siri iPhone Updates Help You Manage Your Wedding Planning
Siri is getting closer and closer to having all the answers (and reading your mind).
by Andrea Fowler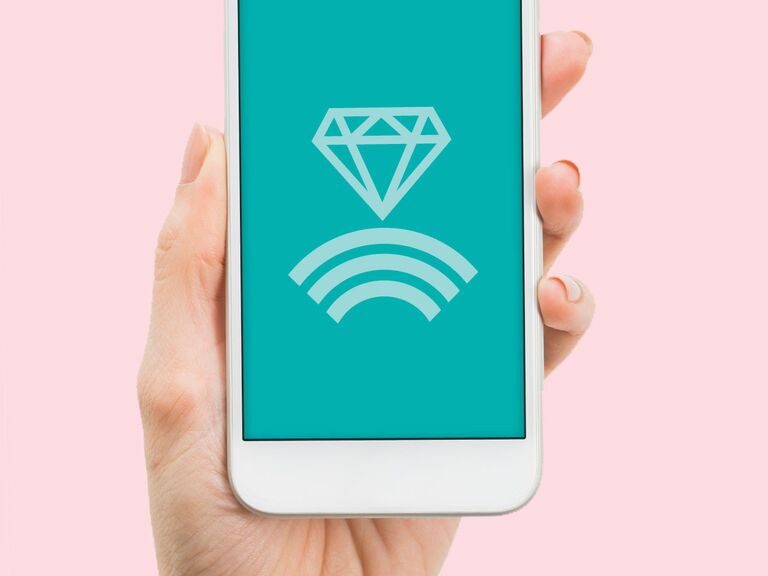 When it comes to your wedding planning, we know it all—technology included—and we've got a new little nugget of information for you.
At the recent Worldwide Developers Conference, Apple announced a few upcoming changes it will be making to Siri in iOS 9. Basically, the updates will make the mobile voice assistant one step closer to being your own personal planning assistant. Most notably, it will feature more proactive events or appointment reminders without you having to ask it to. Those reminders can even be based on your location or time of day. For example, tell it to remind you to go straight to the caterer when you're leaving work. It should be able to pick up on your geolocation or the end of your business day and remind you of that menu tasting.
Not only that, but Siri will be able to search within the apps on your phone. Need color palette inspiration from Pinterest? Want to make sure you're on track with our Checklist app? It can do all that for you, and you don't have to lift a finger. (Other than pressing the home button, that is.) It can even search within your emails to identify unsaved phone numbers. Won't that be handy when you're receiving calls from a million different wedding vendors? It's okay, we know you haven't saved all their info yet—we won't tell.