20 Wedding Gifts Real Couples Can't Live Without
Take it from couples who've been there and done that: These are the best gifts to add to your own registry.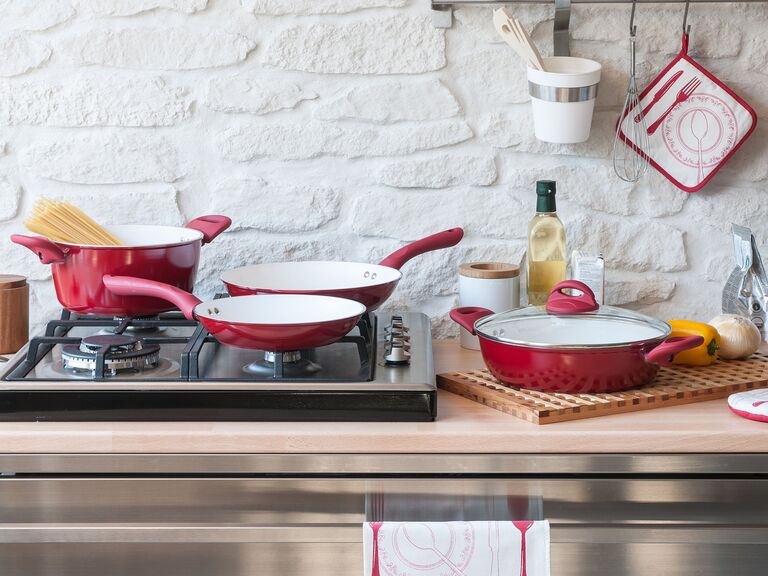 We have included third party products to help you navigate and enjoy life's biggest moments. Purchases made through links on this page may earn us a commission.
Thanks to modern wedding gift options like cash funds and universal registries, it's easier than ever to request the unexpected, like new bikes, contributions to a puppy fund or even a treadmill. But this doesn't mean traditional gift registries are going anywhere. In fact, they still take the registry cake.
Based on our latest Registry Study, 84 percent of couples choose to create a registry at their favorite big-box retailers like Bed Bath & Beyond and Target. So even if you decide to register for kick-boxing lessons and a trip to Spain, you'll likely want to add some top-notch kitchen appliances and a new vacuum cleaner too. (Start your registry on The Knot to keep all your different wish lists in one, easy-to-find place. Plus, if you create your registry right now, your first wedding gift could be on us during the month of March!)
Here, the most commonly requested gifts among today's couples, and why you'll want to put them on your own registry.
1. Stand Mixer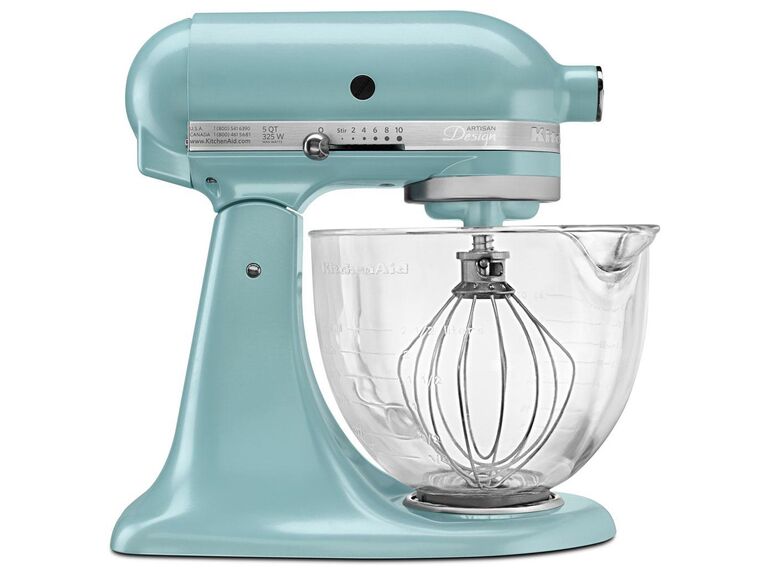 The KitchenAid Artisan series is the most iconic mixer. It's basically a work of art for your kitchen—and we love the practicality of the measurement marking on the side of the mixing bowl, combined with the fun color selection. For something a little different, opt for a fun color like this one.
KitchenAid Artisan designer series 5-qt. stand mixer, $430, Williams-Sonoma.com
2. Frying Pan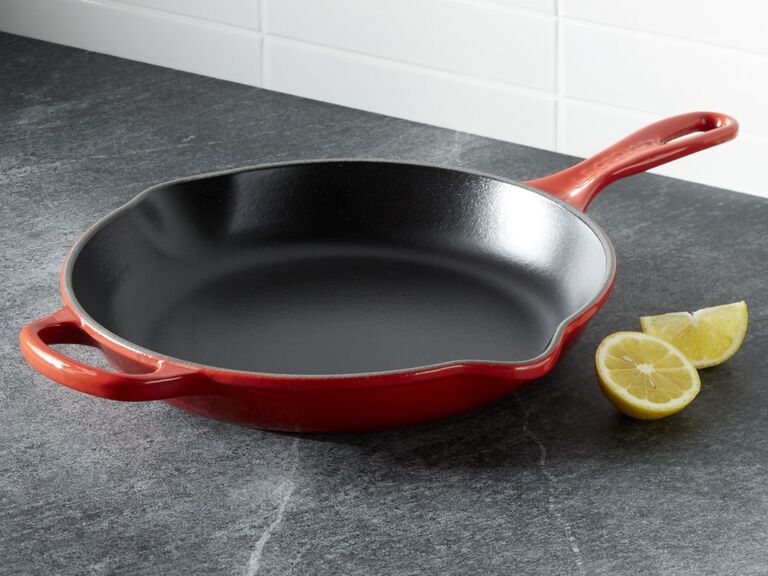 You'll probably end up with a collection of cookware in your kitchen, but we suggest including at least one cast iron piece. Why? It's one of those kitchen staples you can use to cook just about anything—on the stove or in the oven. This one from Le Creuset is amazing; it can withstand up to 500 degrees, and it's completely unaffected by acids, odors and stains.
Le Creuset signature 10" skillet in Cerise Red, $170, CrateandBarrel.com
3. Vacuum Cleaner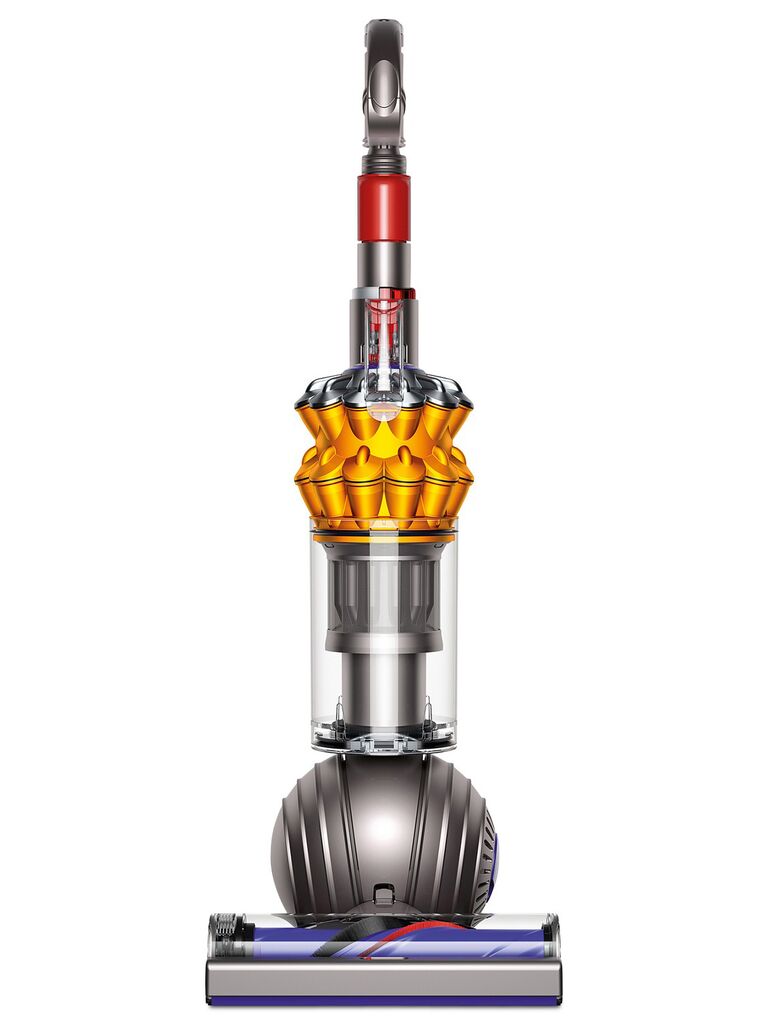 It's time to toss the dorm-room dirt buster and look for a serious vacuum to put on your registry. Vacuums come with lots of features nowadays, like filters that trap allergens— such as pollen and mold—and attachments to get at ridiculously hard-to-reach spots. This model even has a self-adjusting head that maximizes airflow for every floor type.
Dyson ball multi-floor upright vacuum, $249, Amazon.com
4. Saucepan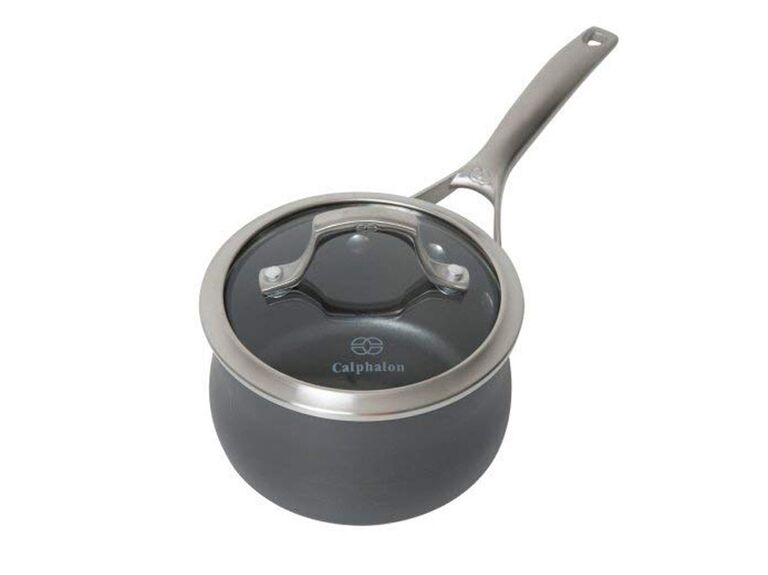 Like the frying pan, a saucepan is a kitchen necessity. You'll use it for everything from cooking veggies to grains, and, of course, sauces too. This Calphalon Unison saucepan is nonstick and dishwasher safe, making it a registry chart topper.
Calphalon Unison slide nonstick 1-quart saucepan, $63, Amazon.com
5. Saute Pan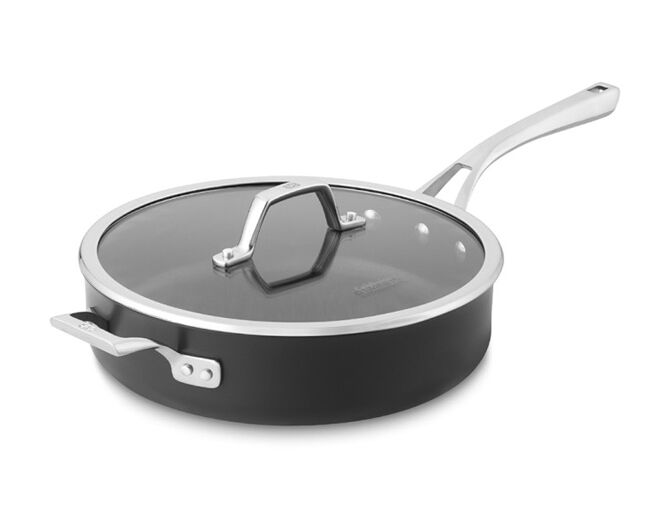 It sounds trite but if you plan to do any amount of cooking, you'll need a saute pan. Look for one with an easy-to-hold handle and that's strong enough to withstand scrapes from metal cooking tools. The Calphalon Elite is nonstick and checks all the boxes—including a specially textured interior that optimizes searing capabilities.
Calphalon Elite nonstick saute pan, from $88, Williams-Sonoma.com
6. Casserole Pan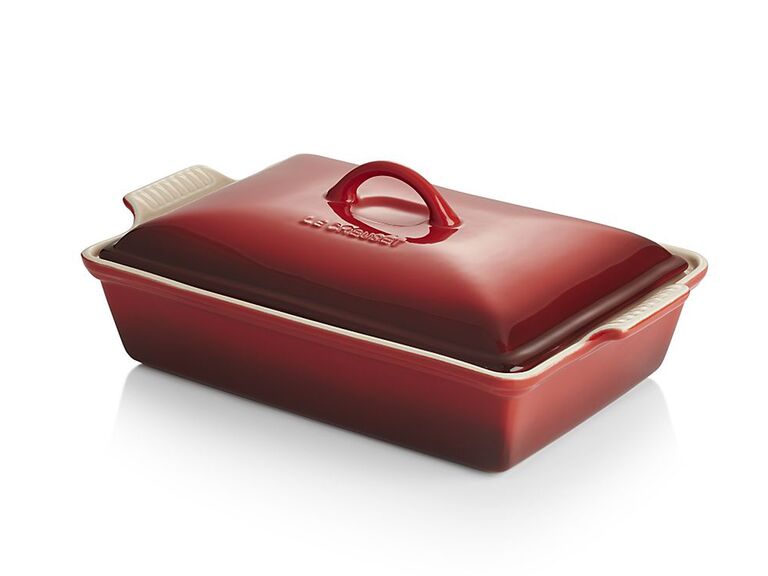 Big get-togethers call for big dishes, and a casserole pan is a must-have. Opt for one that's versatile enough to work with any recipe's cooking instructions, like this Le Creuset pan that's oven, microwave, freezer and broiler safe. It's ideal for baked goods or casseroles, and the enamel-glazed stoneware maintains heat retention and resists scratching.
Le Creuset heritage covered rectangle baking dish, $110, CrateandBarrel.com
7. Blender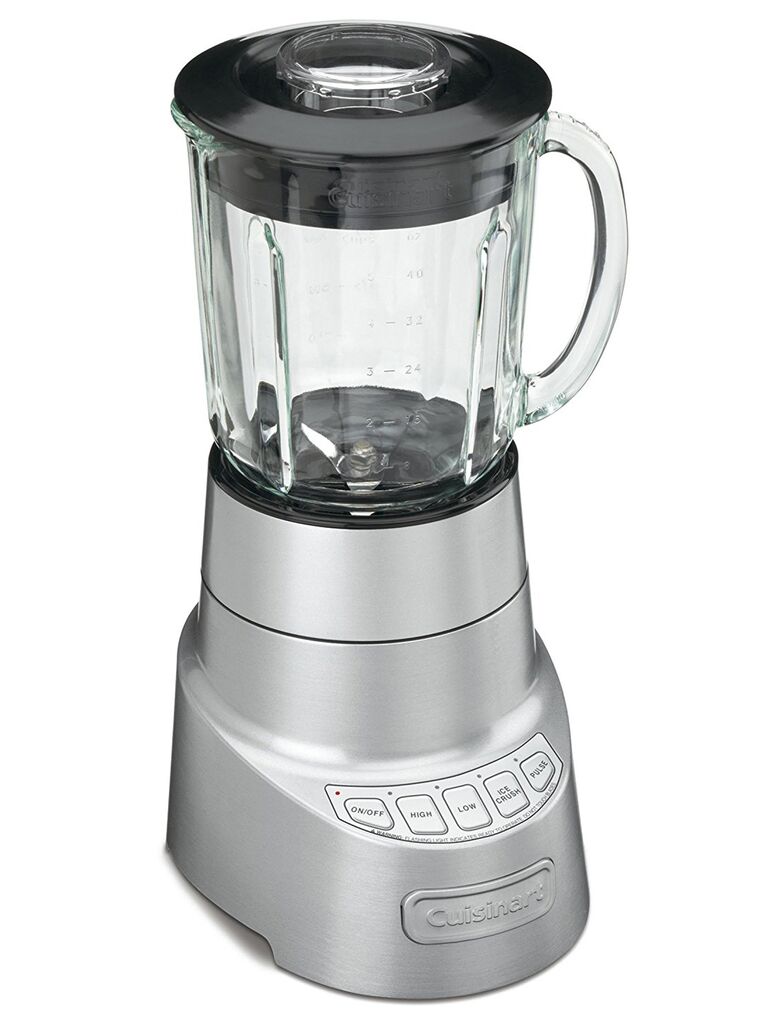 Smoothies, soups, frozen margaritas—you'll need a good, powerful blender for all of the above. The Cuisinart SmartPower Deluxe blender has a 600-watt motor that makes any of them easy to prepare, and you know its patented stainless steel blades mean business.
Cuisinart SmartPower Deluxe blender, $50, Amazon.com
8. Food Processor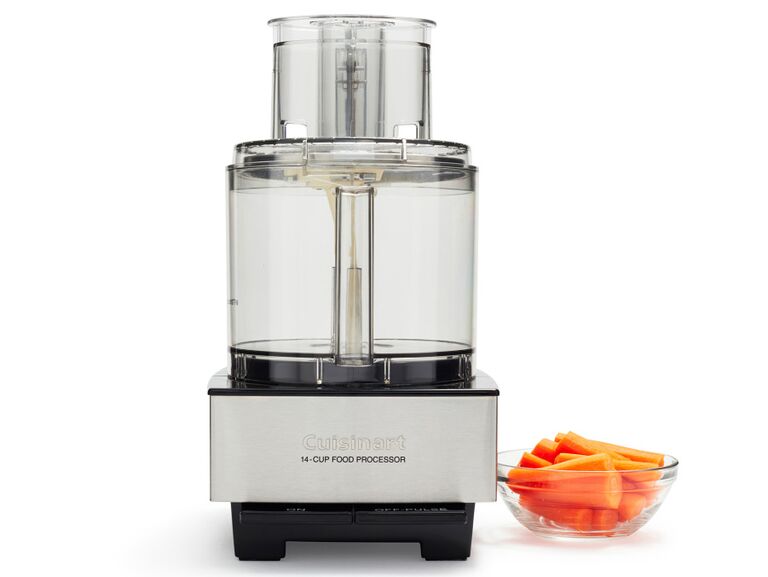 It'll sound like an infomercial, but we'll explain why it's amazing anyway: A food processor chops, mixes, slices, shreds and so much more. The biggest perk to this model is the extra-large feed tube. No cutting prep is necessary—you can just feed your ingredients right into the canister.
Cuisinart 14-cup food processor, $200, SurLaTable.com
9. Slow Cooker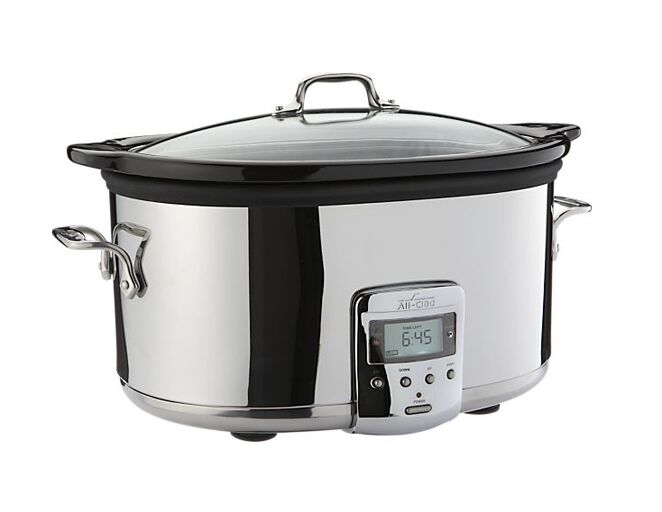 Forget the oven. This countertop cooking tool creates tasty meals without all the manual work. The best feature of the All-Clad slow cooker is that it automatically switches to warm when you're done cooking (no more scorched bottom layers!).
All-Clad slow cooker, $145, SurLaTable.com
10. Roasting Pan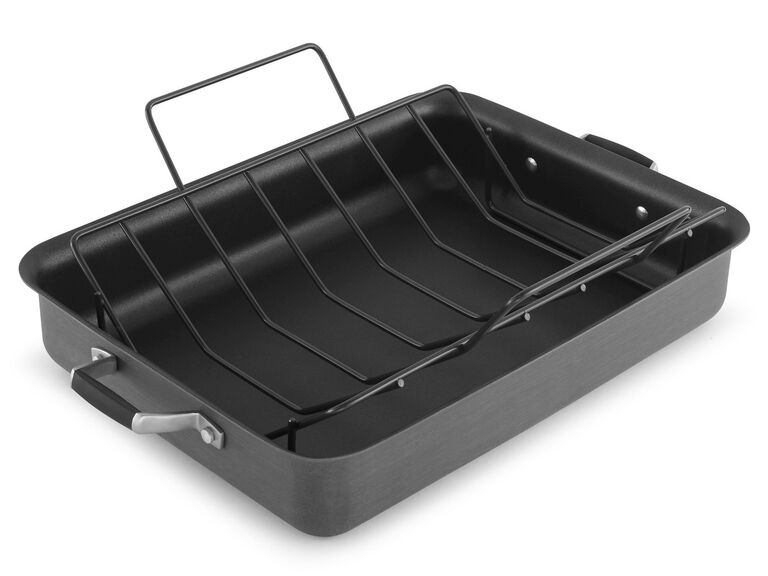 Even if the plan isn't to cook gigantic meals every night, you'll want a roasting pan for holiday dinners especially. (And trust us, now is the time to get one.) The easy-to-handle nonstick roaster and rack from Simply Calphalon is a good choice. We like that the handles stay cool on the stovetop while keeping your food warm.
Selected by Calphalon hard-anodized nonstick roaster and rack, $50, Target.com
​
11. Griddle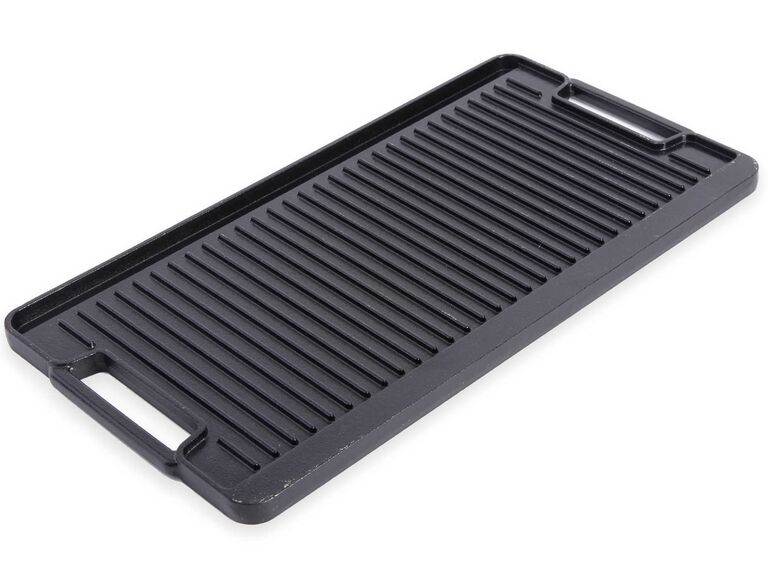 Not to be dramatic, but a double griddle that fits over two stovetop burners will change your life. It's perfect for churning out dozens of pancakes, flipping burgers, making up stir-fry and a slew of other meals. The one above is cool because it's reversible (one side is smooth and the other creates griddle marks) and it has a well to collect any drippings.
Artisanal Kitchen Supply cast iron griddle, $30, BedBathandBeyond.com
12. Iron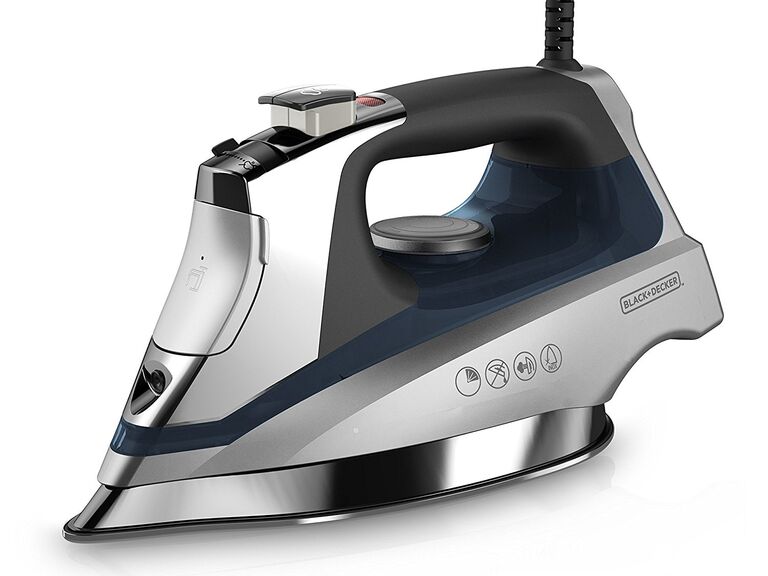 We know—it doesn't get much more boring than shopping for an iron. But you have to admit, it's one of those necessities. Upgrade yours with one that has serious steaming power. This little unit also has an anti-drip feature and a spray mist option.

Black & Decker Allure professional iron, $34, Amazon.com
13. Toaster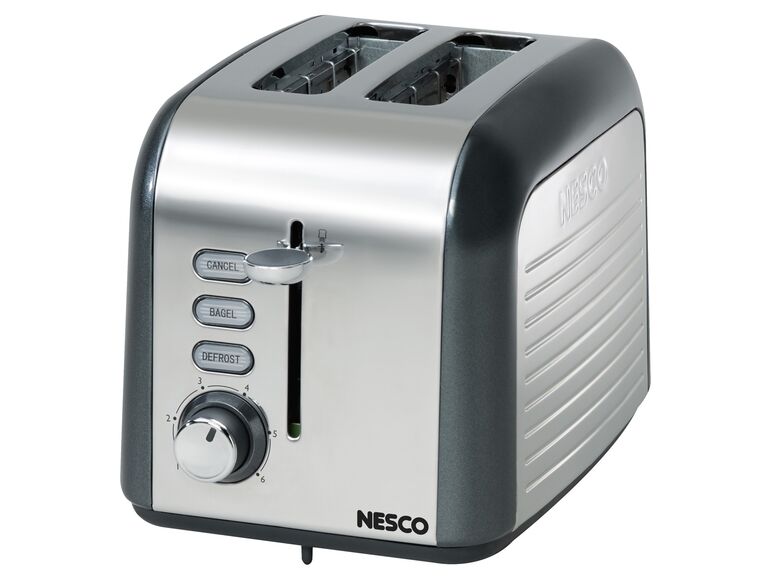 There are certain kitchen items that not only need to function but also need to look good. Toasters like this Nesco two-slice toaster come in several different colors. Go with a sleek gray if you want something more timeless, or add a pop of color to your kitchen with a cheery red hue.
Nesco 2-slice toaster, $65, Amazon.com
14. Stockpot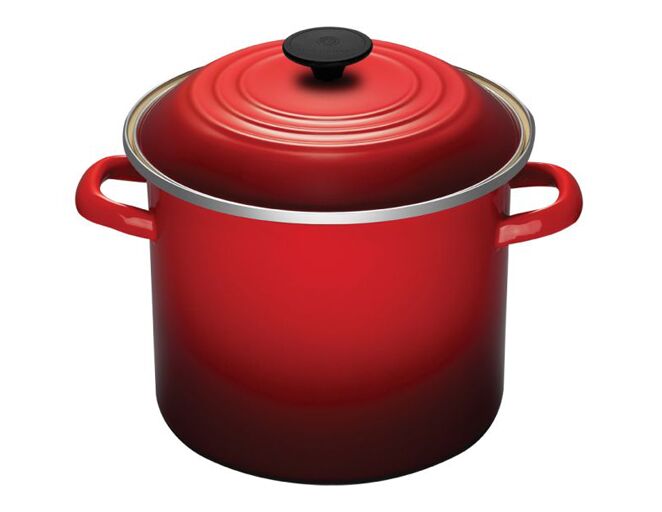 Get a stockpot that holds at least eight quarts. Go bigger if you're planning to cook for large groups often. The cool thing about stockpots like this Le Creuset one is that they're designed to withstand high heat while gradually infusing flavor. Plus, the bold enameled steel comes in 12 brilliant colors.
Le Creuset 8-qt. stockpot, $95, Williams-Sonoma.com
15. Hand Mixer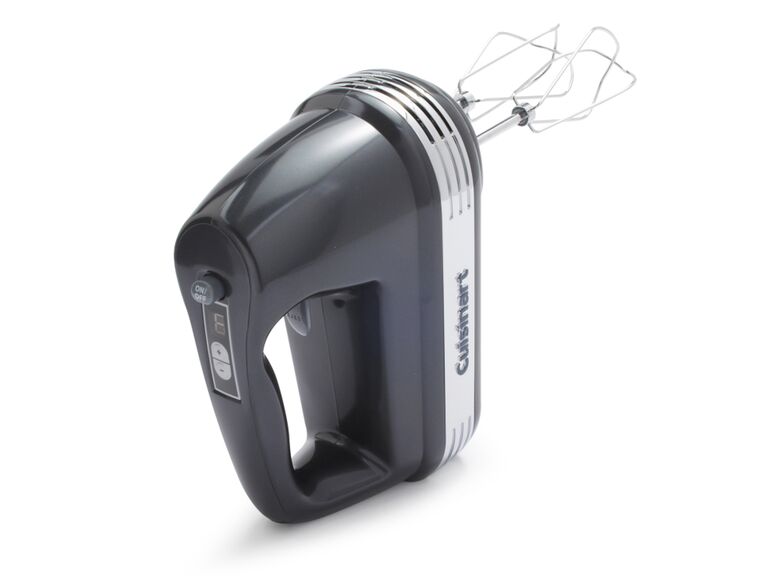 So even if you do have a big stand mixer on the registry, the compact version is a great accessory to handle smaller mixing jobs or batches (hint: faster cleaning time, for sure). There are also a handful of not totally necessary, but totally awesome, features, including an LED 7-speed display screen, twin beaters and a swivel cord for lefties or righties. What more could you want?
Cuisinart Power Advantage 7-speed hand mixer, from $60, SurLaTable.com
16. Dutch Oven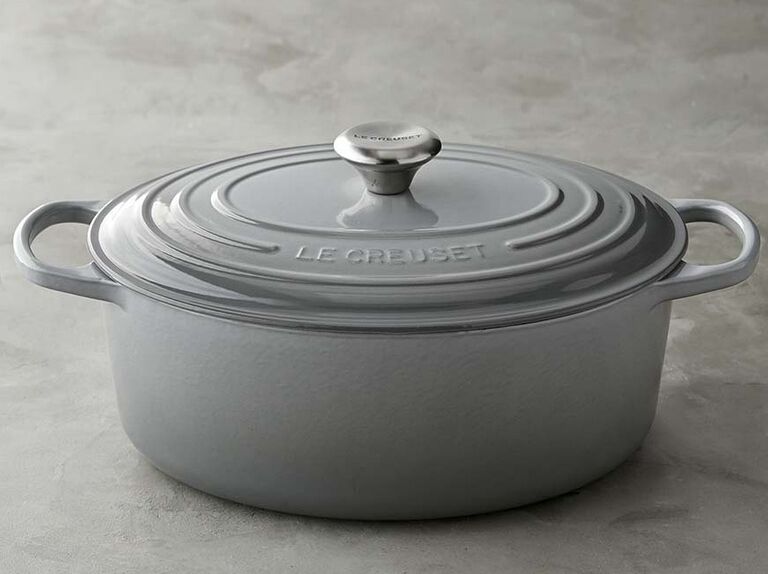 It's perfect for cooking soups and stews, and even baking breads. And to those skeptics wondering why it's better than any other pan, a Dutch oven cooks everything evenly, so you don't have to worry about cold pockets.
Le Creuset signature oval French oven, from $250, Williams-Sonoma.com
17. Soup Pot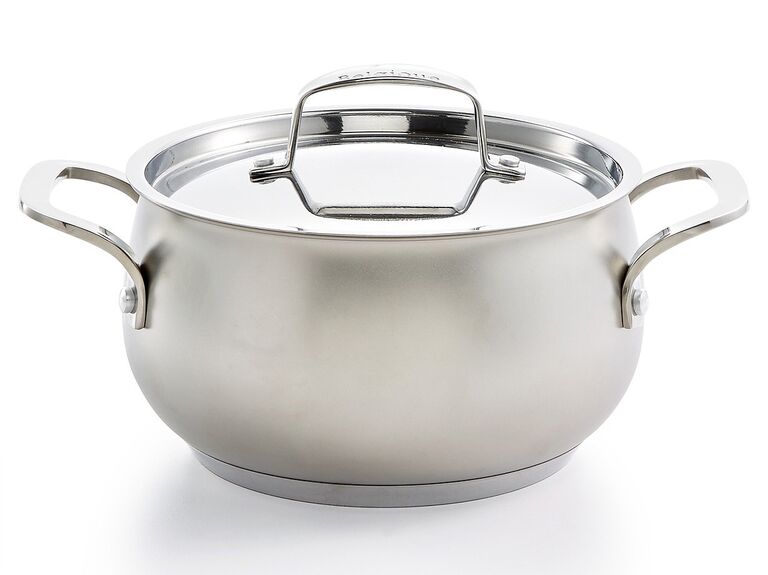 You can put just about anything in this pot. The bell-shaped body enhances moisture circulation for richer flavor, the stainless steel is nonreactive (so it won't ever absorb the flavor or smells of past recipes) and the tempered-glass lid allows you to see when the soup's ready.
Belgique stainless steel 3-quart covered soup pot, $45, Macys.com
18. Stir-Fry Pan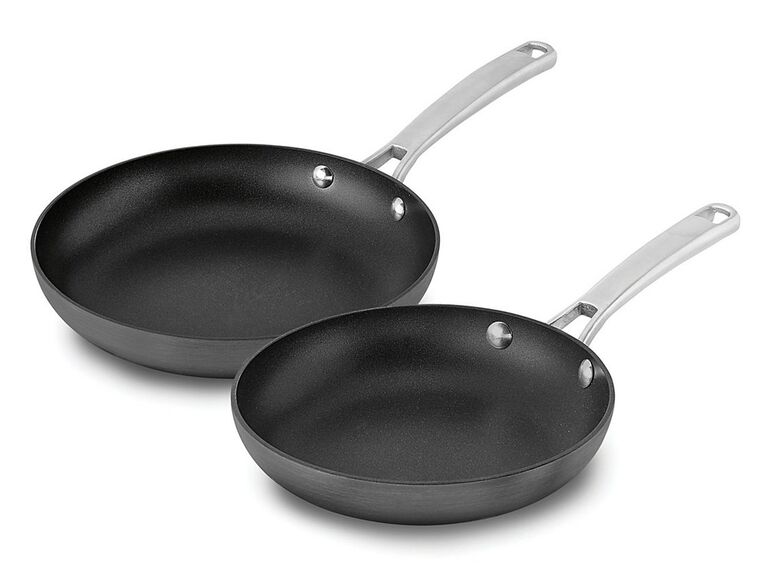 Look for a heavy-gauge, nonstick one if you're worried about the cleanup. This two-piece set has a nonstick surface, and it makes for nice, even cooking.
Calphalon classic nonstick frying pans, $55 for 2-piece set, Bloomingdales.com
19. Coffeemaker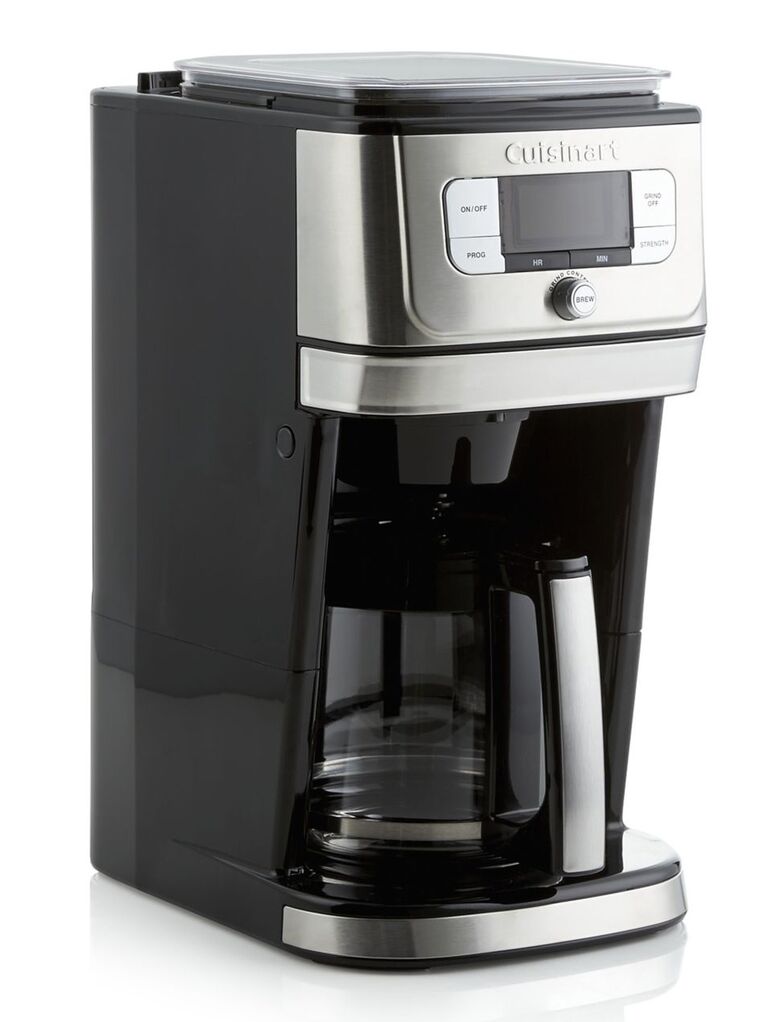 Get rid of whatever you're using now and put an adult coffeemaker on your list. There are plenty of models and features to make coffee brewing super-easy. For example, this Cuisinart coffeemaker has both a built-in grinder and specialty brew settings that let you make anywhere from 2 to 12 cups—fine-tuned to your own preferences.
Cuisinart Grind and Brew 12-cup coffeemaker, $180, CrateandBarrel.com
20. Toaster Oven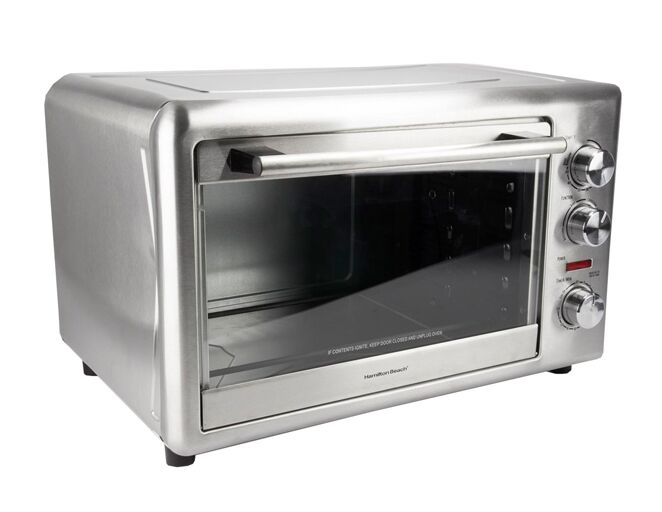 In case you were wondering, it's worth the counter space. This Hamilton Beach design is essentially a countertop oven that allows you to bake, broil and rotisserie.
Hamilton Beach countertop oven and convention rotisserie, $120, JCPenney.com
Let's get you some wedding gifts, shall we?Start your registry on The Knot today.