20 Wedding Gifts Real Couples Can't Live Without
Take it from couples who've been there and done that: These are the best gifts to add to your own registry.
by The Knot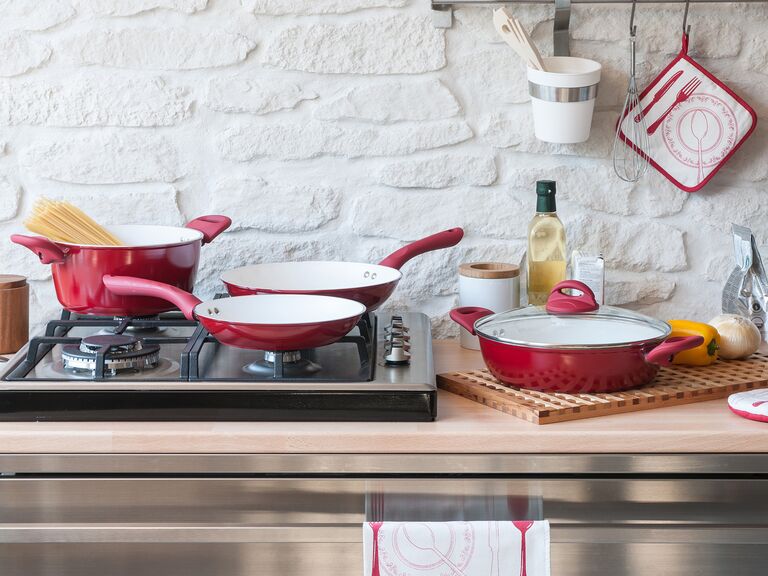 Thanks to modern wedding gift options like cash funds and universal registries, it's easier than ever to request the unexpected, like new bikes, contributions to a puppy fund or even a treadmill. But this doesn't mean traditional gift registries are going anywhere. In fact, they still take the registry cake.
Based on our latest Registry Study, 84 percent of couples choose to create a registry at their favorite big-box retailers like Bed Bath & Beyond and Target. So even if you decide to register for kick-boxing lessons and a trip to Spain, you'll likely want to add some top-notch kitchen appliances and a new vacuum cleaner too. (Start your registry on The Knot to keep all your different wish lists in one, easy-to-find place. Plus, if you create your registry right now, your first wedding gift could be on us during the month of March!)
Here, the most commonly requested gifts among today's couples, and why you'll want to put them on your own registry.