What to Do if You Don't Get Invited to a Friend's Wedding
Expecting an invite that never came? Here's how to handle it.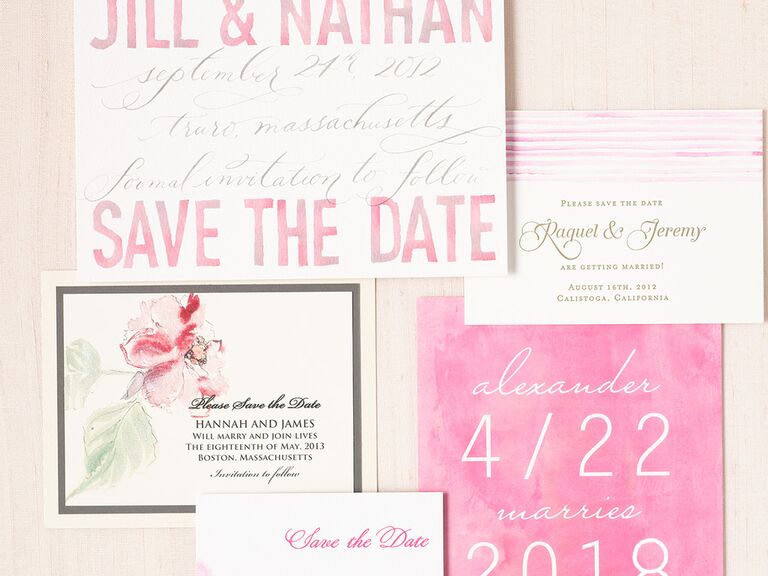 Devon Jarvis
We'll start with the bottom line: It hurts to not get invited to someone's wedding when you were expecting to be. It's hard not to take it personally, and sometimes it's even harder to stop yourself from overreacting. But this is one of those times when you have to take a deep breath and remember that, most likely, it's not about you. Here's how to handle those negative feelings if you unexpectedly don't receive an invite.
Don't Assume You're Definitely Invited to Anyone's Wedding
Immediate family, sure. Extended family, probably—but even still, your cousin could be having an intimate ceremony and reception far away, and you shouldn't be offended if they can't expand their close-knit guest list. But when it comes to non-relatives, don't think you're automatically invited after hearing about their engagement. It's an odd mind-set to adopt, but you never know how someone—even a friend—will plan to celebrate their marriage, not to mention their budget and space limitations.
Don't Take It Personally
Okay, maybe you two have had a falling out, in which case, it's possible you saw this coming, but didn't actually expect it to happen. But otherwise, stay calm and remember this is their day, and their decision not to include you was most likely not about you in particular (and probably wasn't easy). It's possible they're having a family-only affair, or they're sticking only to friends and colleagues they've been in contact with in the past five years, while the two of you haven't been in touch since high school. Before taking your lack of an invitation as a personal jab, consider all the other potential reasons they may have had to make this decision.
Take the High Road
The last thing you want to do is make this about you. Even if you're angry and disappointed, this is their day, so confronting the couple with calls and emails demanding an invite or explanation is not a good plan. They have a lot of other things to deal with—and you do too. It's best to brush it off as best you can and place your attention and energy elsewhere.
Stay Away From Social Media
This is the easiest way to make sure you take the high road. Social media is no place to voice your private, personal grievances. Unfortunately, posting on your social channels is an easy way to do something you'll regret, whether or not it's intentional. In the heat of the moment, you might be tempted to tweet something nasty or post a passive aggressive comment under their newly shared wedding photos. But guess how long that will feel good for? About a minute. And not only will it hurt the couple's feelings and ruin their good vibes, everyone will also be able to see it—and we mean everyone (you never know what will take off on the internet). Be cool and keep it to yourself.
The Exception
Let's be real—the postal service isn't flawless. If you received a save-the-date, but still haven't gotten a formal invitation, it's safe to assume it got lost in the mail (couples aren't supposed to send save-the-dates to anyone who isn't invited to the wedding). In this case, before contacting the couple, ask a friend you know is going to the wedding to do some sleuthing for you. Otherwise, call the couple (or even the maid of honor or one of their parents) and mention you received a save-the-date but no invite, and wanted to make sure they don't think you've forgotten to RSVP.