A Bride's $130 Engagement Ring Caused Some Seriously Rude Remarks
But don't worry, she told them off like a boss.
by Maggie Seaver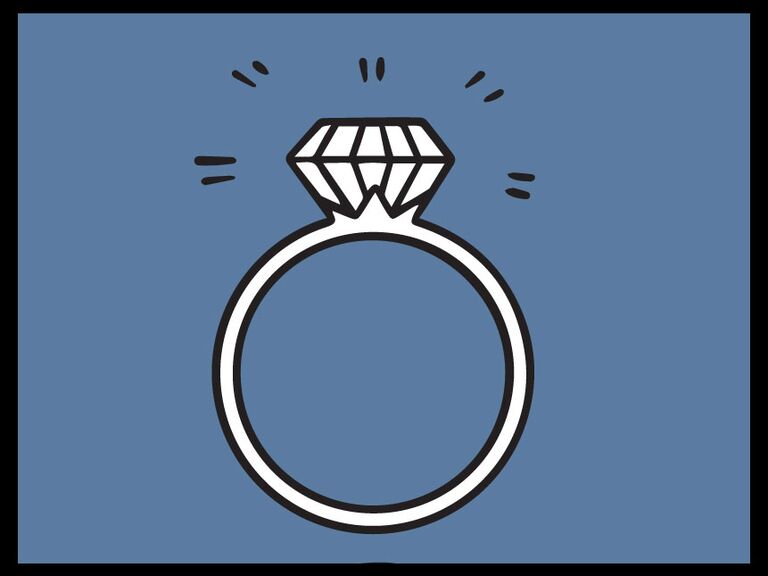 Okay, someone needs to say it—ring shaming is such a shame. We've seen many people totally own their simple, small or affordable engagement rings with admirable declarations of how much their bands mean to them regardless of material worth (Fixer Upper's Joanna Gaines says she'd never want to upgrade from her first ring). But here's the thing: There's no reason anyone should have to defend their ring in the first place. No matter the size, color, price or material of your engagement ring, you deserve to wear that symbol of eternal devotion with pride—no exceptions.
But when Tennessee bride-to-be Ariel Desiree McRae went engagement ring shopping with her then-fiancé Quinn McRae, she learned the hard way that not everyone feels the same way. McRae took to Facebook to post a picture of her beloved bands, along with the rude comments she overheard while choosing them in the store. In her post, she explains that she and her now-husband make a modest living, but couldn't care less about the fact that a giant gem wasn't in the cards once they got engaged.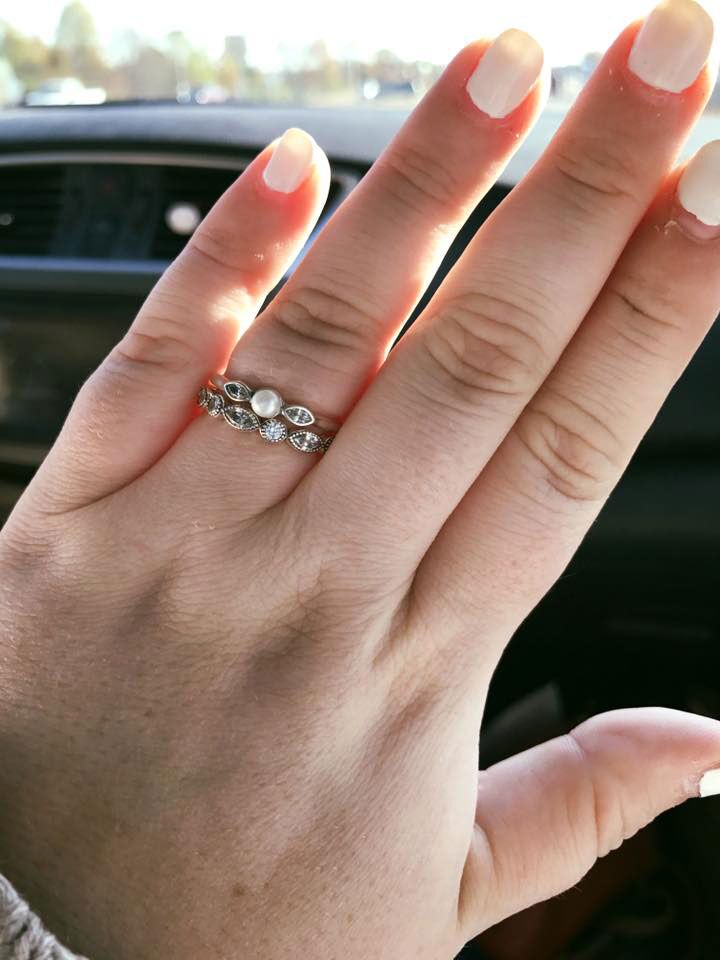 "I wasn't even thinking about rings, I just wanted to marry my best friend, but [Quinn] wouldn't have it. He scraped up just enough money to buy me two matching rings from Pandora," McRae writes. "While we were purchasing my rings however, another lady working there came over to help the lady selling them to us. She said, 'Can you believe that some men get these as engagement rings? How pathetic.' When she said that I watched my now-husband's face fall.... He was so upset at the idea of not making me happy enough and of me not wanting to marry him because my rings didn't cost enough money or weren't flashy enough."

It's so sad this loving couple had to experience any ring shame at all (and from a salesperson, no less). But don't worry—McRae had the best response. "It isn't the ring that matters, it's the love that goes into buying one that [does]," she told the employees. We couldn't have said it better! See her full post and sterling silver engagement rings below: