7 Year Anniversary Gift Ideas Your Spouse (or Favorite Couple) Will Love
Looking for the perfect 7 year anniversary gift for your spouse or favorite couples? These are the best 7 year anniversary gift options (and what they represent).
by The Knot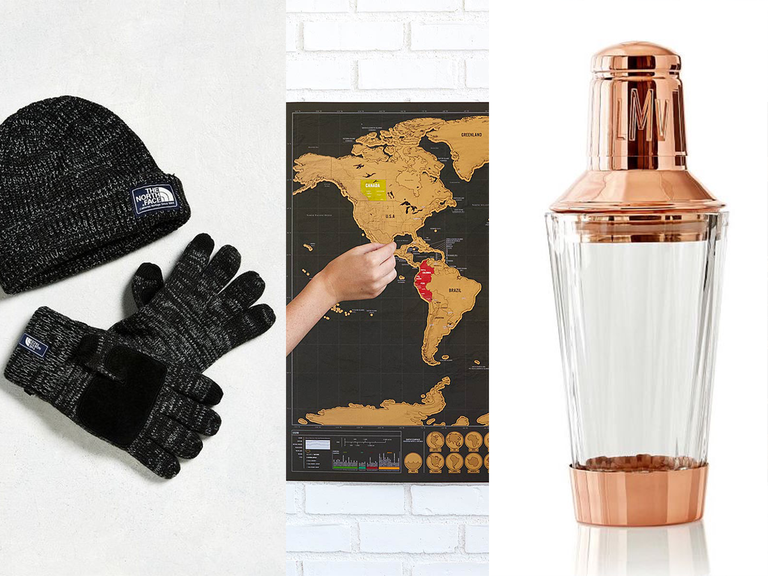 Congrats! You've made it to 7 years with your spouse (or have a loved one who has), and now comes the hard part: picking out that perfect 7 year anniversary gift. When it comes to anniversary gifts, you might be familiar with the "anniversary materials." Whether it's paper for your first anniversary or aluminum for your tenth, every year signifies a new milestone and a new symbol of your love. As for 7 year anniversary gifts? The classic materials are copper and wool and a modern take includes desk sets (yes, really!), but you also have free range to get whatever you see fit. Read more about 7 year anniversary gifts, what they symbolize and some serious gift-spiration, below.
What Is the 7 Year Anniversary Gift?
Traditional: Copper and Wool
Traditionally speaking, the materials that represent a 7 year anniversary are copper and wool. Copper because it's durable and, according to mythology, attracts love and protects against evil (Venus, the Greek goddess of love and beauty, was known to accessorize with the metal), and wool because it symbolizes warmth and comfort. While shopping for 7 year anniversary gifts, keeping these materials in mind can help guide the way.
Modern: Desk Sets
Interestingly enough, desk sets have become a more modern take on 7 year anniversary gift ideas. They represent the love and pride couples have for each other's work.
In this article: