Creative 14-Year Anniversary Gift Ideas for Your Spouse or Favorite Couple
Get all the 14th anniversary gift inspiration you need right here.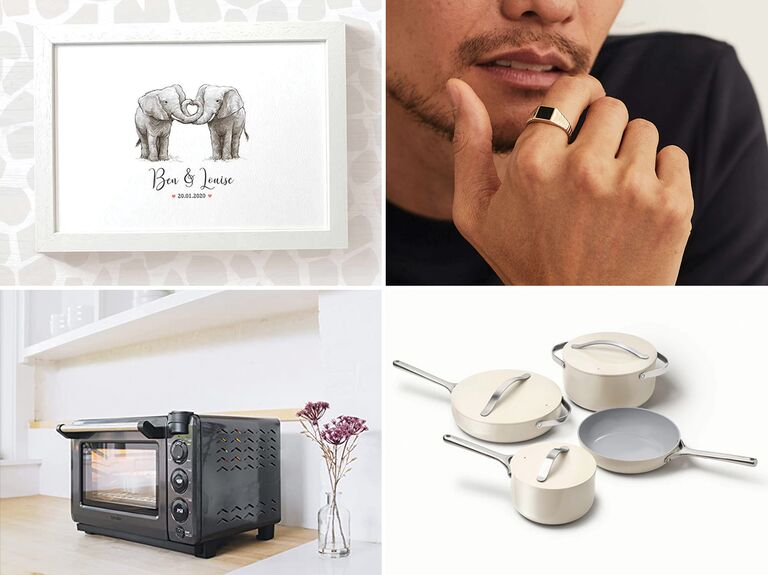 We have included third party products to help you navigate and enjoy life's biggest moments. Purchases made through links on this page may earn us a commission.
Happy 14th anniversary! To help you or your friends celebrate 14 years of marriage, we've curated a list of 14-year anniversary gifts to give to your wife, your husband or the couple. Whether you choose something traditional, modern or completely off the beaten path, you can't go wrong with a generous and thoughtful anniversary gift from this roundup. Pro tip: Don't forget to finish off the gift with a thoughtful anniversary card.
In this article:
What is the 14-year anniversary gift?
Traditional: Ivory
There are different anniversary gift themes for each year. The traditional 14th anniversary gift is ivory, but skip the real ivory (save the elephants!) and get something off-white instead. Whether you opt for a cozy blanket, a luxurious robe or a chic nontoxic cookware set, there are plenty of ivory-colored items for you to choose from. Or, pull inspiration from the theme and pick an "ivory gift" that helps support elephants.
Modern: Gold Jewelry
The modern 14th anniversary gift is gold jewelry. While gold jewelry might feel like a boring option, there are so many directions you can go with this theme. Buy them a piece of fine jewelry to add to their collection, or opt for something a bit more casual that they can wear every day. Whatever you choose, it'll serve as a reminder of this incredible relationship milestone every time they wear it. If you want even more guidance, turn to the 14th anniversary gemstone, opal, for extra anniversary present ideas.
Ivory Anniversary Gifts
Celebrate this incredible milestone with a traditional 14th anniversary gift. Check out our favorite ivory anniversary gift ideas, below.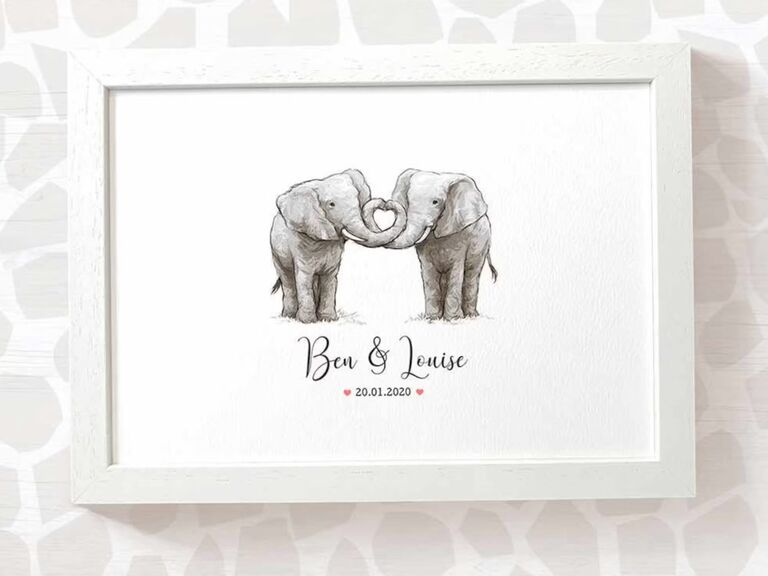 Looking for creative a ivory wedding anniversary gift? Give your partner this adorable elephant print, customized with your names and anniversary date. They can hang it in the house as a reminder of this special relationship milestone.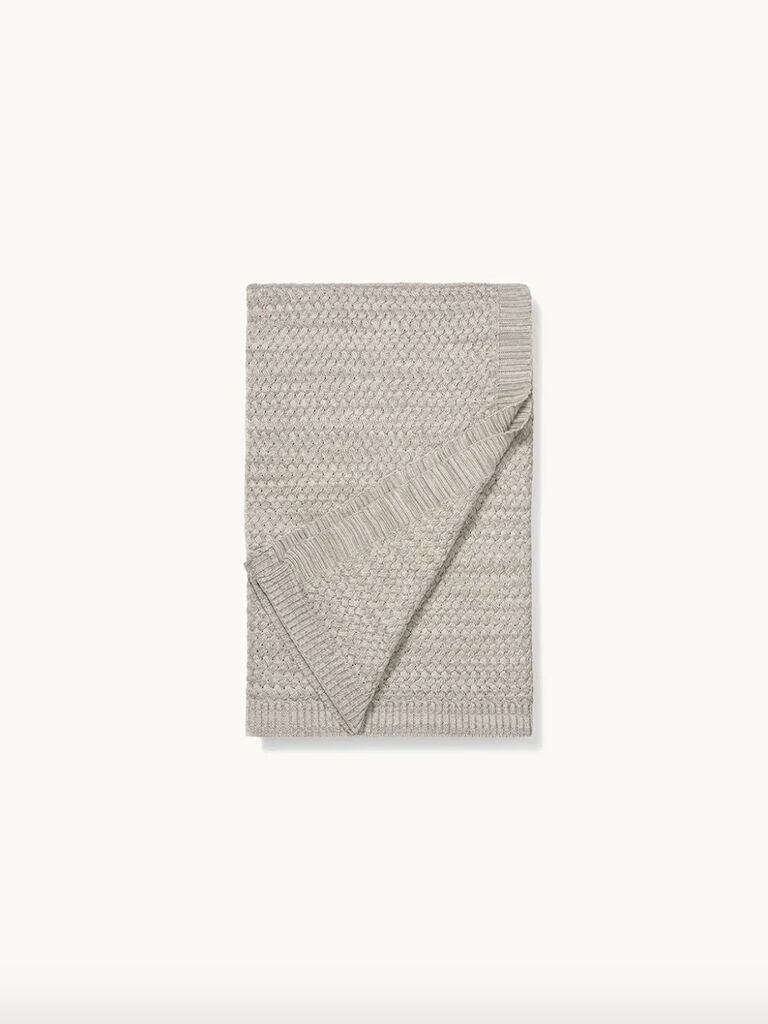 This chic, neutral throw blanket was made for snuggling. Better yet, it's crafted from 100% organic cotton. And just think, you'll get all the credit for giving them such a cozy 14th anniversary gift. Pick up the off-white color for an on-theme, cozy present.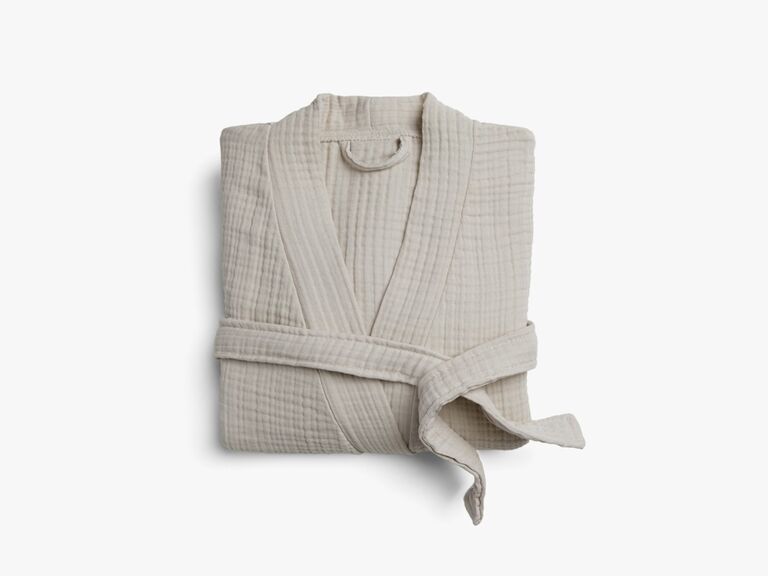 We're guessing it's been a few years since your partner's last robe upgrade. Encourage them to get their staycation on with a plush robe they'll want to live in. This ivory anniversary gift is 100% cotton and 100% comfortable.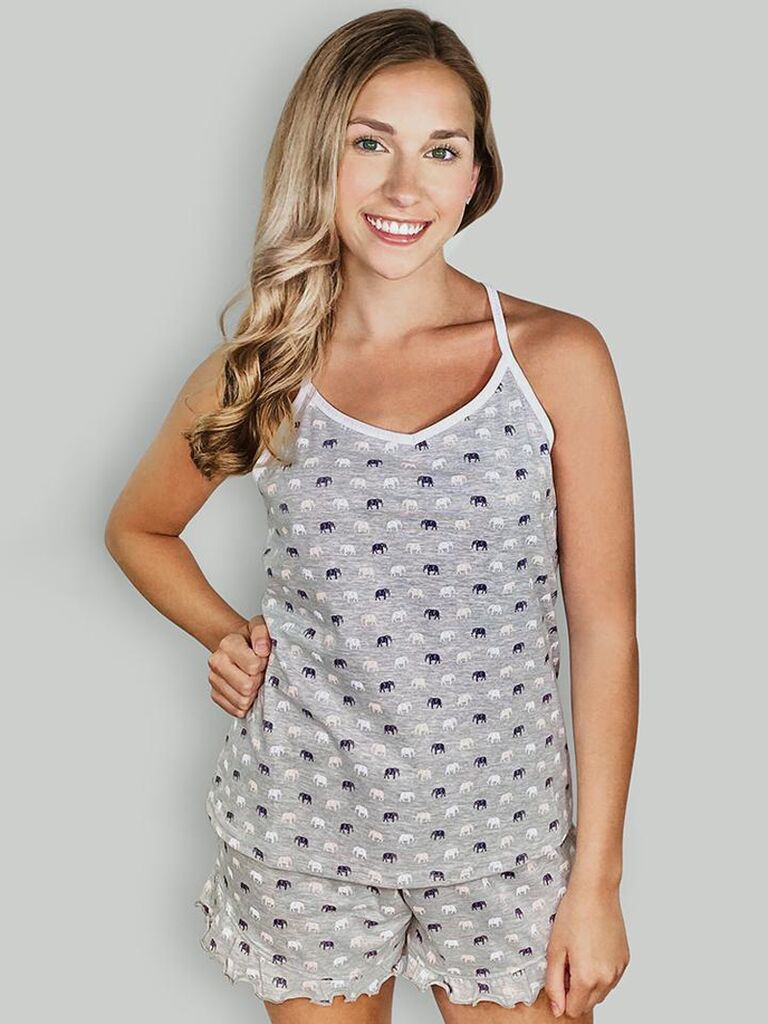 These PJs are so much cuter loungewear—but they also have a special meaning attached to them. Ivory Ella is committed to donating a portion of its annual profits to saving elephants, so your partner can do good while feeling good. Get them the whole set or a piece or two as a thoughtful themed gift.
Upgrading your cookware might not have been at the top of your to-do list over the years, which is why we love this 14-year anniversary gift idea. Give your kitchen a much-needed upgrade with this ceramic-coated cookware set. It's nonstick, non-toxic and oven-safe up to 550 degrees. Home-cooked anniversary dinner, anyone?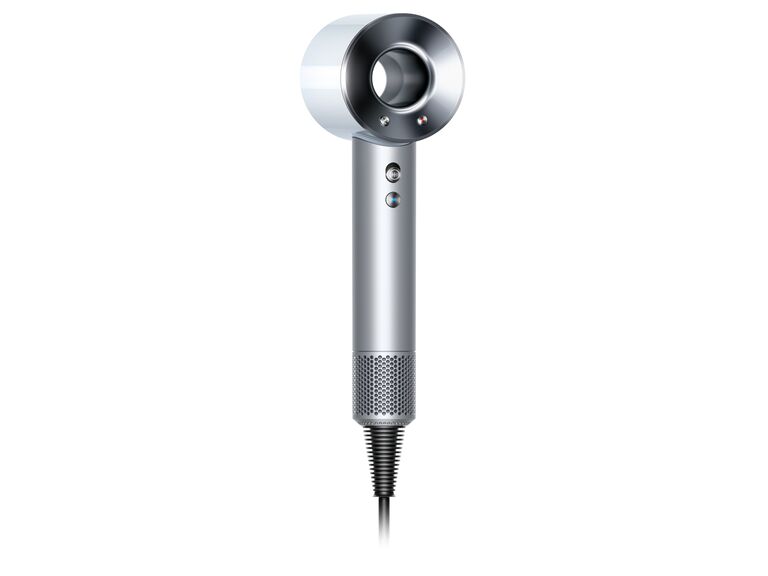 We know: $400 for a hairdryer? But hear us out. The Dyson hair dryer is engineered to make blow drying hair a better experience all around. It's quieter than many other models, and it's made to protect strands from heat damage. The engine can dry hair six times faster than other hair dryers and helps to increase smoothness by 75% and shine by 132%. No more waiting around on date night or dealing with noisy mornings. With this blow dryer, you and your partner will spend less time getting ready and more time enjoying each other's company.
If your partner loves to work out, this 14-year anniversary gift is for them. Give their workout space a refresh with on-theme goodies. This ivory-colored kit comes with a weighted ring (a chic replacement for an old kettlebell), a set of weighted bars, the company's viral ankle weights, a set of floor sliders and a set of resistance bands. Plus, it also includes a sanitizing spray free of harsh, toxic chemicals.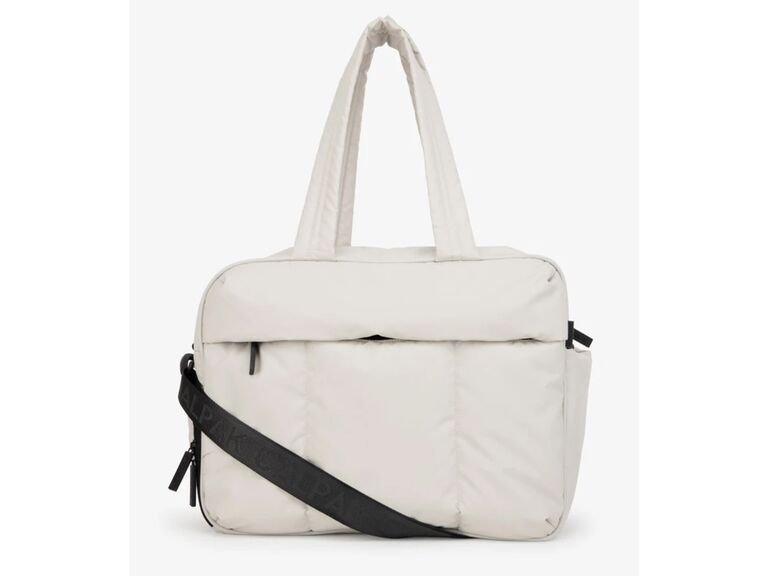 A duffel doesn't seem like a romantic gift, but this isn't your average bag. Unlike a leather bag, this one is extremely lightweight and has a scratch-resistant exterior. It's also travel friendly: It has a luggage trolley sleeve that will fit over your suitcase handle and a hidden pocket so you can easily grab your phone, passport and wallet. It also comes with a shoe compartment and a water bottle holder as well as spacious pockets on the inside so you can keep all of your belongings neatly tucked away. The best part? It fits perfectly underneath an airplane seat.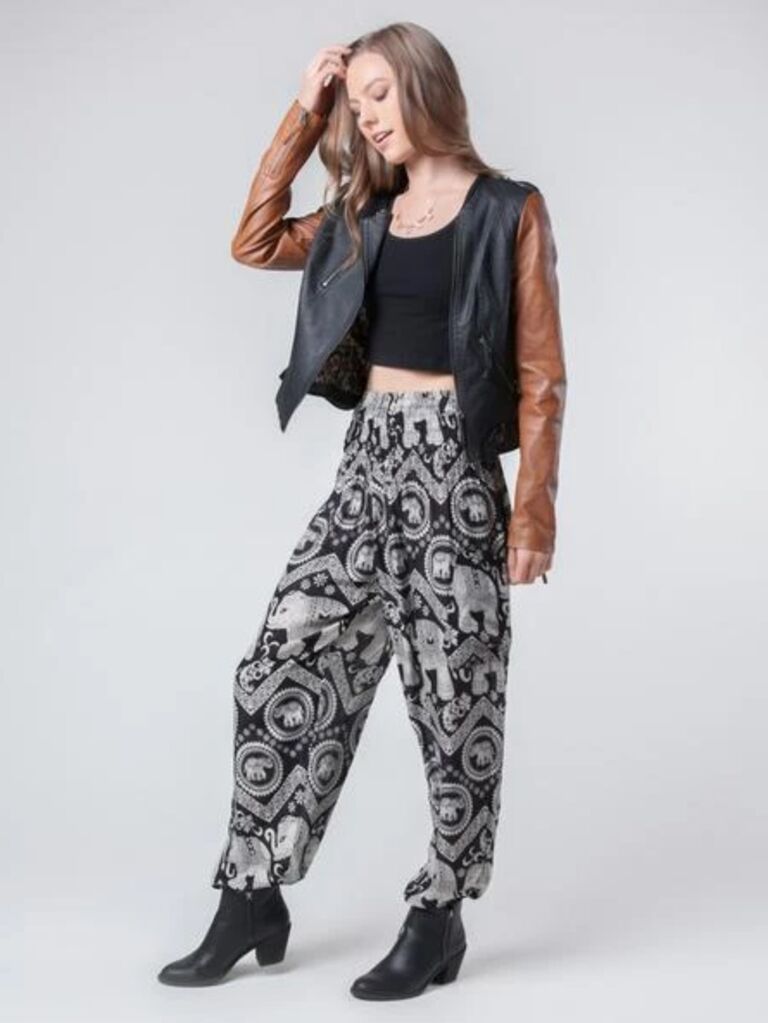 Want to support the elephants? Pick up a pair of the original Elephant Pants for your partner. A portion of the proceeds from every purchase goes to elephant rescue efforts (think: anti-poaching, habitat protection, human-elephant conflict prevention and more). The company also supports local workers in Thailand by offering them higher wages, healthcare and a positive environment. The pants are available for men and women and are offered in extended sizes too.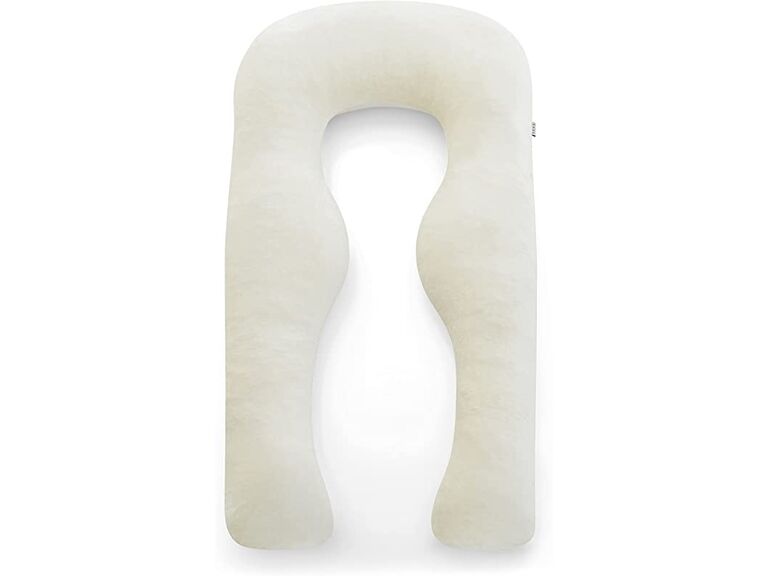 Good sleep is important for your own health and also for your relationship's health. Cuddling is great, but not every couple sleeps restfully snuggled up close. If your partner has been struggling with getting enough sleep, gift them this game-changing body pillow. It's made with shredded latex and has a removable, washable double-sided cover that's made from organic cotton and bamboo velour. (Read: breathable fabrics that will keep you cool throughout the night). It's made to form to your body's needs, which means it'll also help with any ached and pains.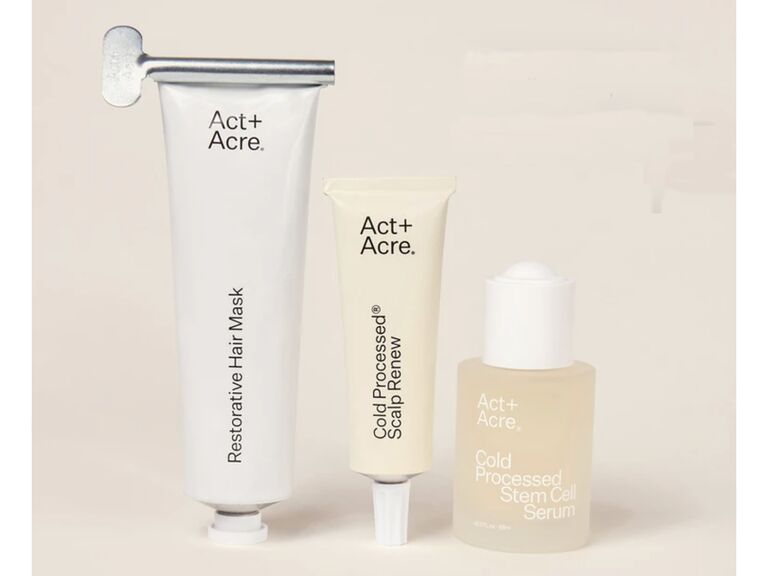 Scalp care is the new skin care. A few extra steps in the shower can make a world of difference for the hair, and it offers your partner extra time to practice self care. Give them this innovative set, which features three hero products from this award-winning brand. Included is the restorative hair mask (formulated with fatty acids, proteins and antioxidants to help with hydration), the cold-pressed scalp renew (an exfoliating treatment to treat scalp irritation) and the cold-pressed stem cell serum (which uses the power of plants to help with dryness, thinning and fallout)—all wrapped up in chic ivory packaging.
Gold Jewelry Anniversary Gifts
Maybe you prefer the modern route. Gold jewelry will never get old (both in a literal and figurative sense). The look is timeless, and solid gold can last decades. Our advice? Skip a gold watch for something more modern. We rounded up luxurious fine jewelry products as well as durable everyday pieces. Whenever your partner wears the gift, they'll be reminded of this amazing relationship milestone. See our favorite modern 14th wedding anniversary gift ideas, below.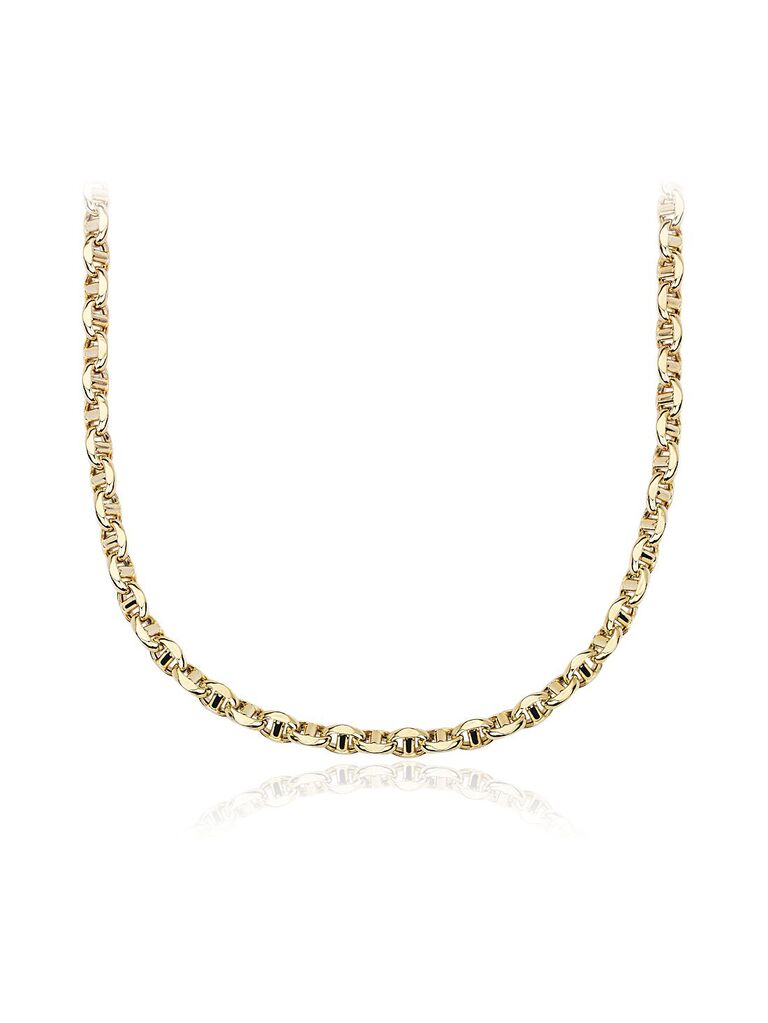 Even if your partner isn't that into jewelry, this simple gold chain will quickly become a staple for them. It's easy to add onto any outfit (casual or formal) and won't overpower the overall look. It's made of 14k gold, which means it's water resistant (which means no stressing about taking off before showering, swimming or sweating).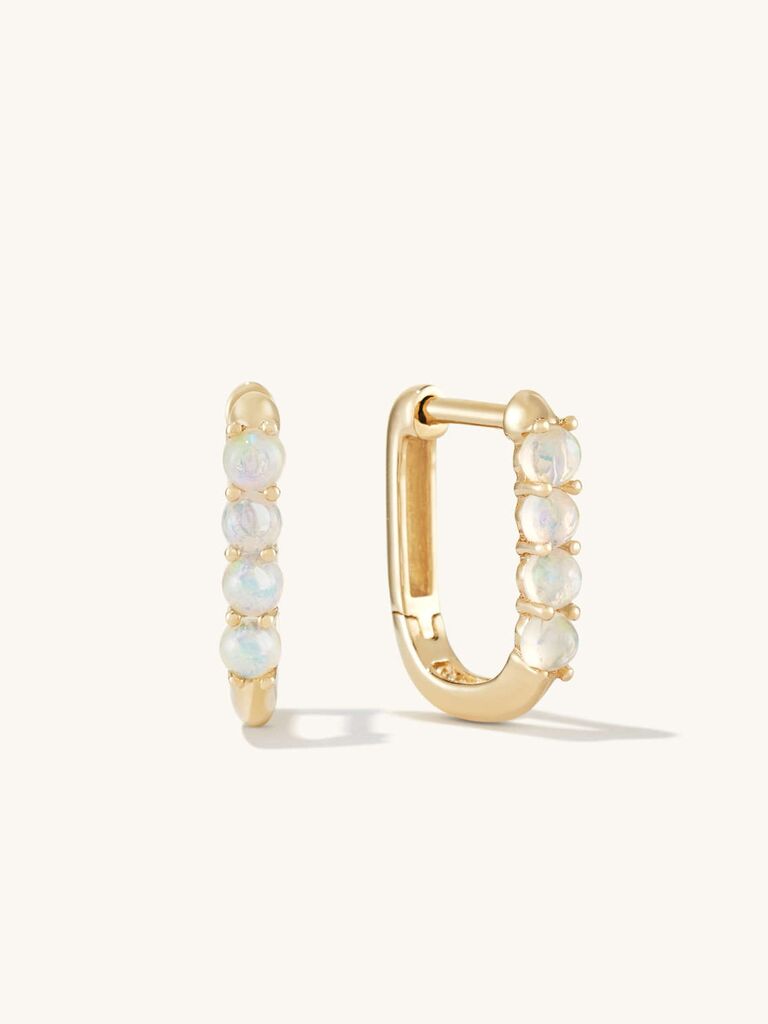 Combine the modern 14th anniversary gift with the 14th anniversary gemstone. These unique U-shaped opal hoops are unlike anything your partner probably has in their jewelry collection. But they're still subtle enough to wear anytime, anywhere—making them a great gift.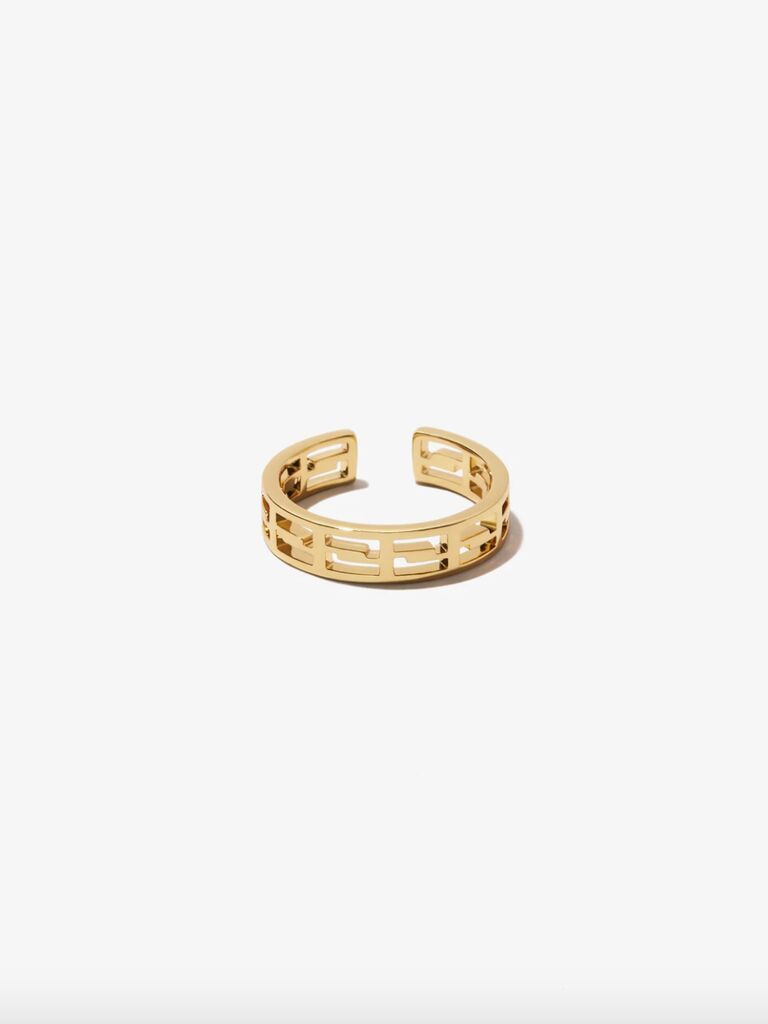 We love this gold ring for a modern 14th anniversary gift because it can work for anyone and any style. Plus, it has a powerful mission behind it: Analuisa is the first direct-to-consumer jewelry brand to become carbon-neutral. The brand has partnered with CoolEffect to contribute to the Tri-City Forest Project, which preserves a combined forest area of 6,500 acres in Massachusetts and to the Brazilian Amazon Rosewood Conservation Project.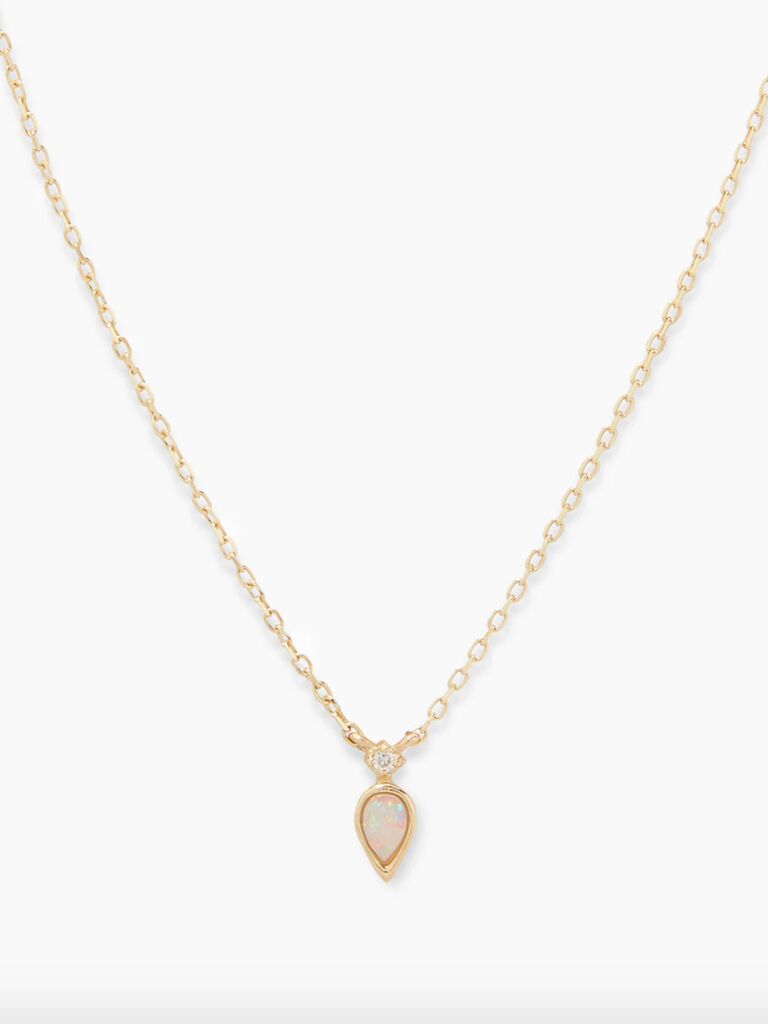 We're fans of this necklace because it has everything you could ever want in a 14-year anniversary gift: a dainty gold chain, a small diamond and a pretty piece of opal. Your partner can layer it with any necklaces they already have as a sweet reminder of this special day.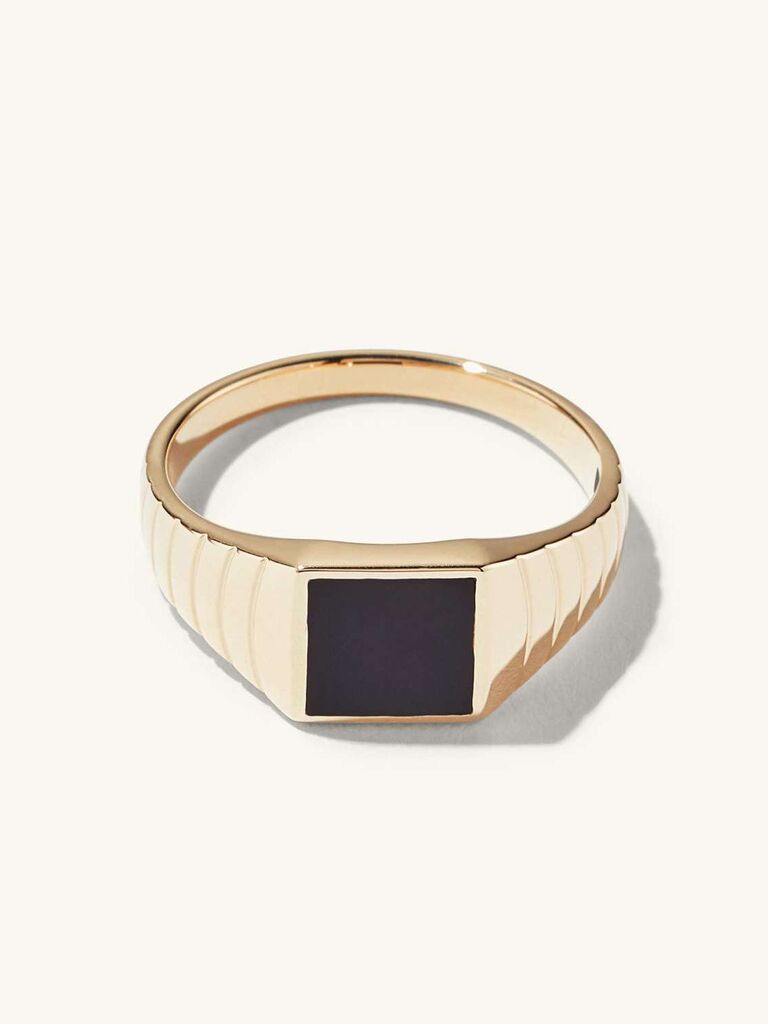 Add to your partner's ring collection with this unique piece of gold jewelry. It features 14k gold as well as a black onyx center stone for a cool, elevated look. Your S.O. can wear it alongside their wedding band as tribute to your relationship.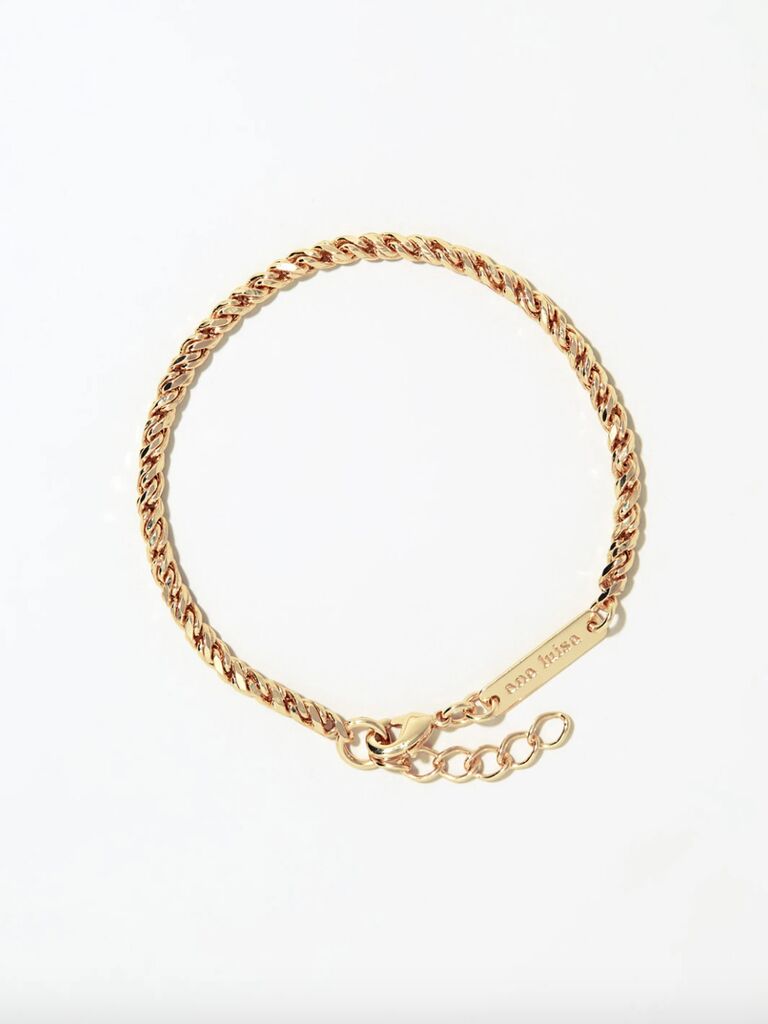 Whether you wear this simple gold chain bracelet alone or layered, it's the perfect complement to any outfit. The timeless infinity swirl is a beautiful representation of your everlasting love and commitment to each other. It's dipped in 14k gold for a durable, shiny finish and is a great 14th anniversary gift for your husband, wife or partner.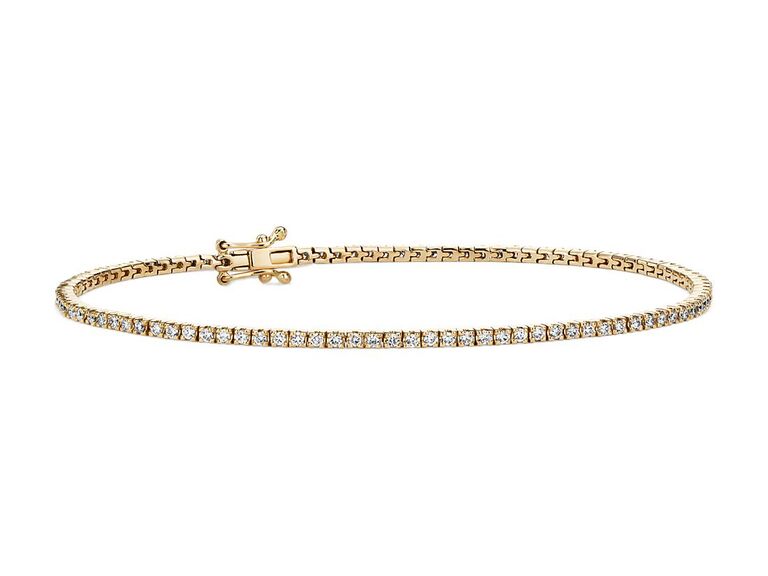 Racking your brain for the perfect modern 14th anniversary gift? You simply can't go wrong with a tennis bracelet. It's on-theme but doesn't feel too obvious, which means your partner can wear it anytime, anywhere. The thin gold chain feels modern while the diamonds make it absolutely timeless. Your partner can stack this with other bracelets or wear it alone—it'll look gorgeous either way.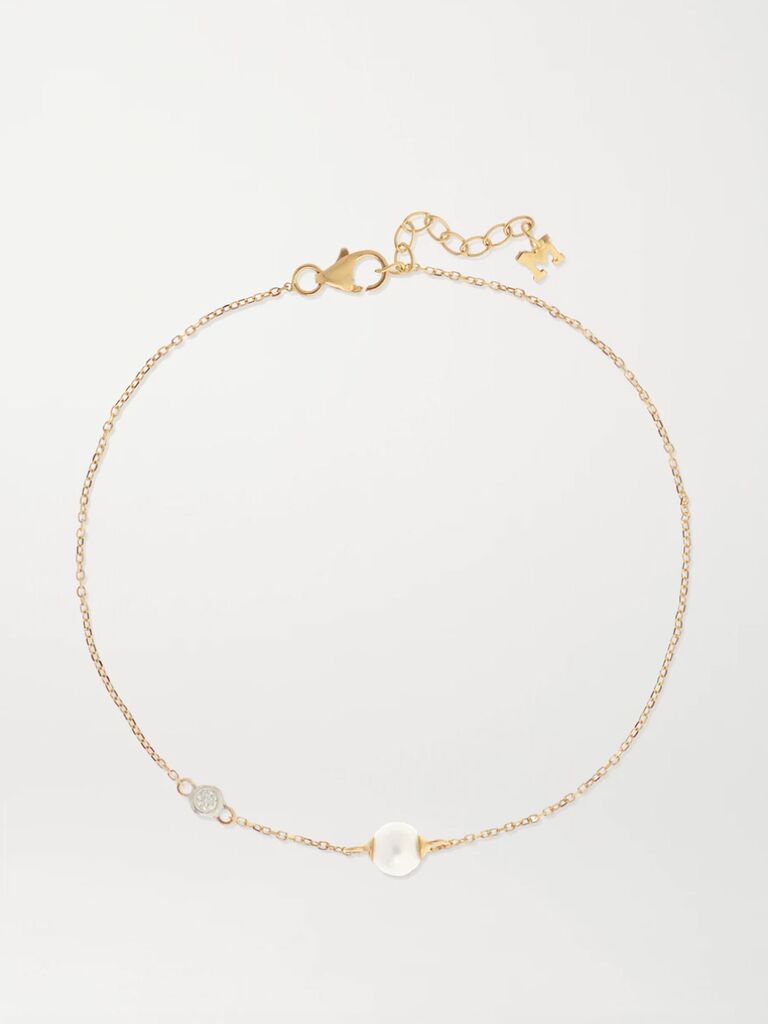 It's official: Anklets are back. If your partner is always looking for the next, trending item in fashion, this is the perfect gift for them. Designed by self-taught designer Matthew Harris, this simple, elegant anklet is a gorgeous addition to any outfit. Psst: If your partner isn't into the retro trend, they can also wear this as a bracelet.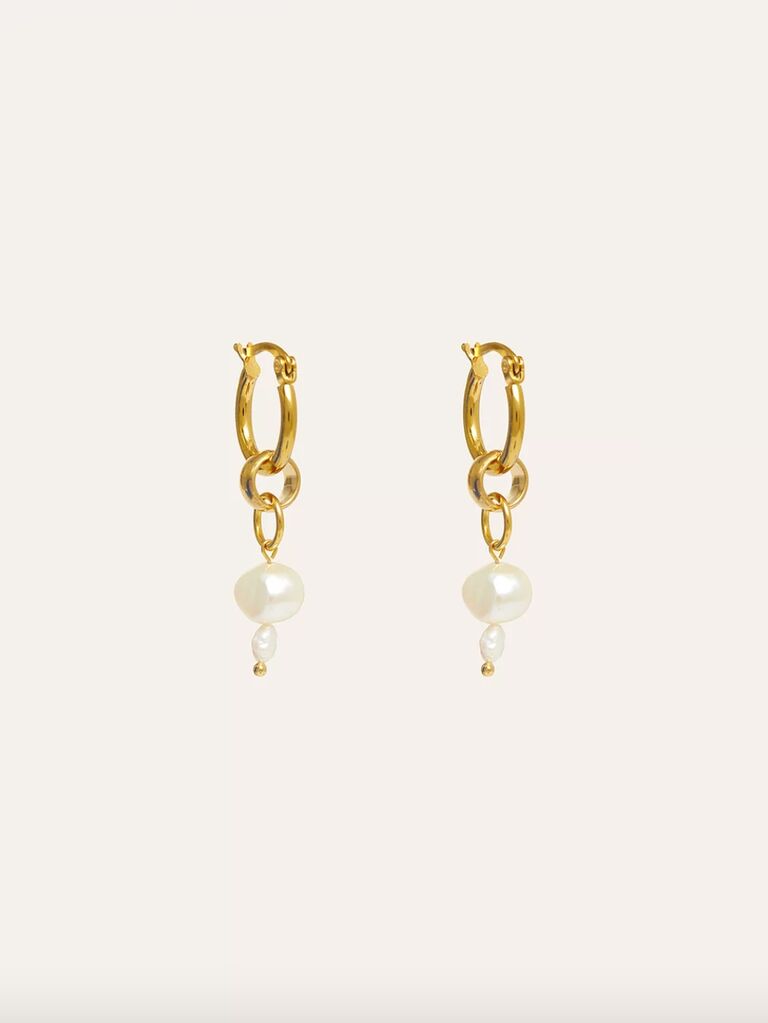 We love these pretty pearl drop earrings because they're equal parts elegant and fun. Plus, Yam uses upcycled materials and designs items with a vintage feel, so they'll be unlike anything else your partner has in their jewelry collection.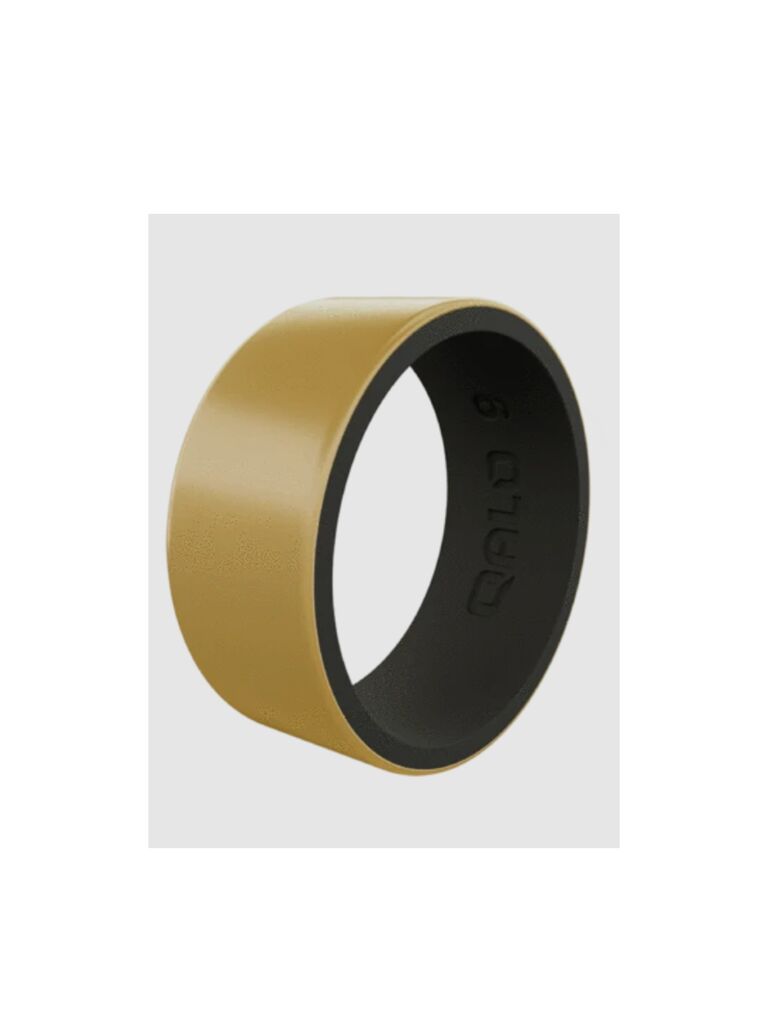 While an actual gold wedding band looks amazing, it may not be the most practical for some. If your partner is always on the go, they'll love this golden silicone wedding band. It's made with extra-tough silicone and has a smooth finish to keep it from catching on other materials.
Alternative 14-Year Anniversary Gifts
Gold jewelry and ivory presents aren't your only options, so don't sweat it if you want to take your 14th wedding anniversary gift in a different direction. These alternative gift ideas work just as well.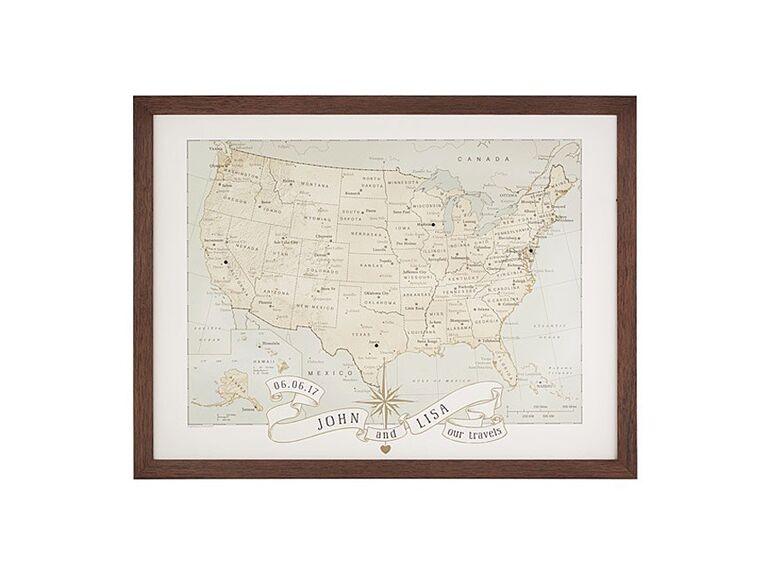 Give your partner a customized keepsake of all the destinations you've traveled to together with a pushpin map of the U.S. or the world, depending on your wanderlust level. Another idea? Mark all the places you want to go together and promise each other to make time to travel together in the future.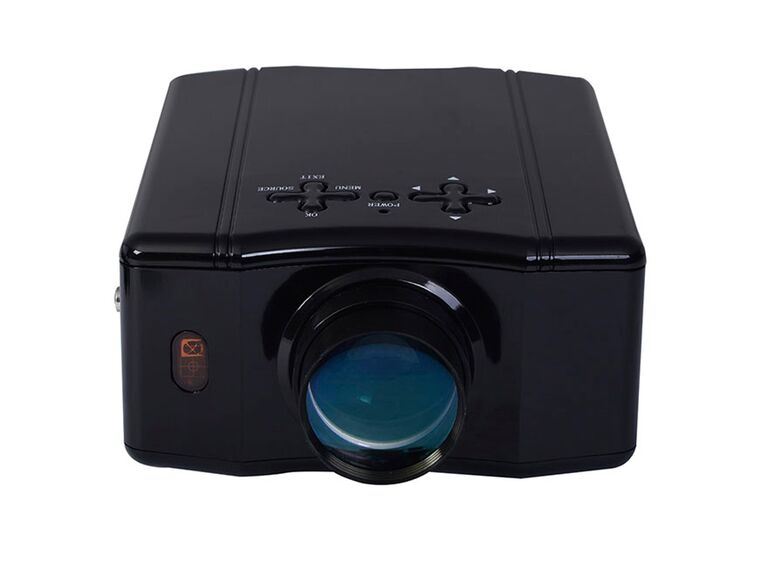 You've spent 14 years doing everything together, so here's a creative 14th anniversary gift you can both enjoy! This home theater projector will take your movie nights to the next level. It connects to your computer, television, video game console, DVD player and more. Plus, it comes with a remote, so you easily pause for any popcorn refills.
If your partner's always hungry, gift them a monthly snack subscription—for 14 months, perhaps? Mouth sells boxes stuffed with a whole range of goodies (think: cocktails, pickles, cheese or mouth-watering snacks). Browse through all of the options and pick what best suits their taste.
If you and your loved one appreciate restaurant-worthy meals but don't have the time to cook them, give your partner the Tovala smart oven. You can choose the meals online (which are developed by professional chefs and prepared using fresh ingredients), scan the QR code, and that's it. The oven will cook each meal to perfect—no chopping, peeling or extra dishes required. It also has five different modes for whatever you need: steaming, baking, broiling, toasting and reheating.
Toast to your 14th year of marriage with these colorful coupes by Estelle. Not only will they make the moment even more special, they'll also spice up any future at-home happy hours. They're handblown in Poland and designed with vintage charm (read: they'll look amazing as home decor too).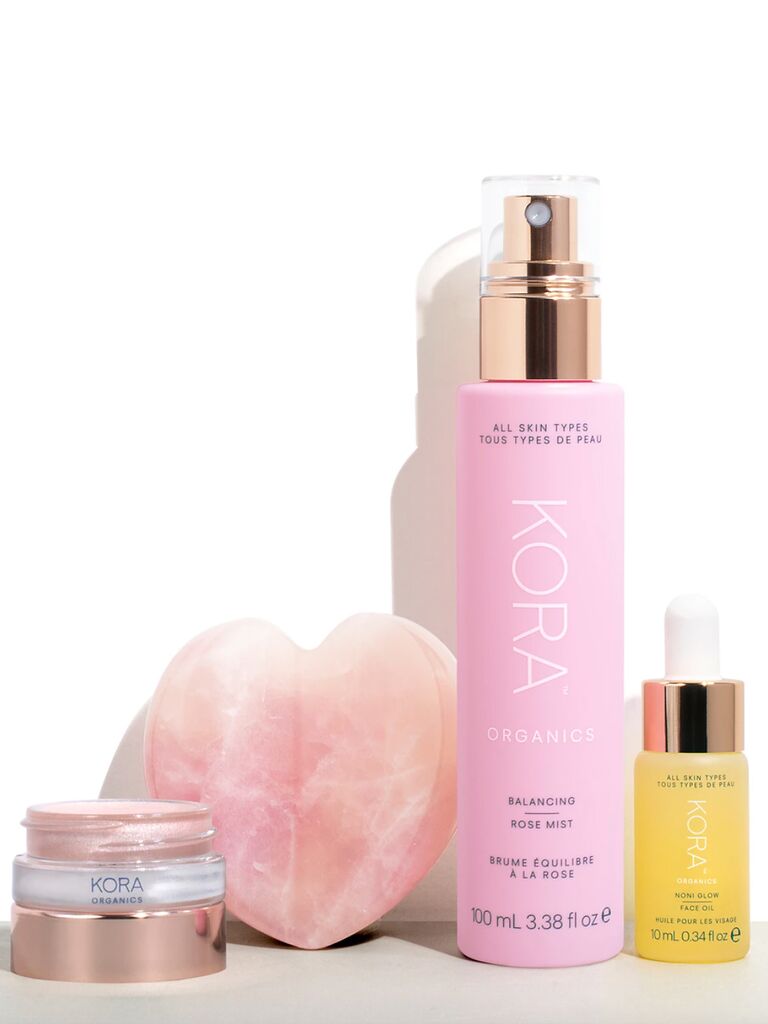 Show your partner love by encouraging them to practice self love. While we like the idea of spending hours on a self care routine, we know that's not possible for many people. That's why we love this kit, which comes with essential tools for your partner to build a soothing (but efficient) routine. They can use the oil and gua sha tool to relax and unwind, and then apply the rose facial mist and luminizer for a spa-like experience right in their very own home.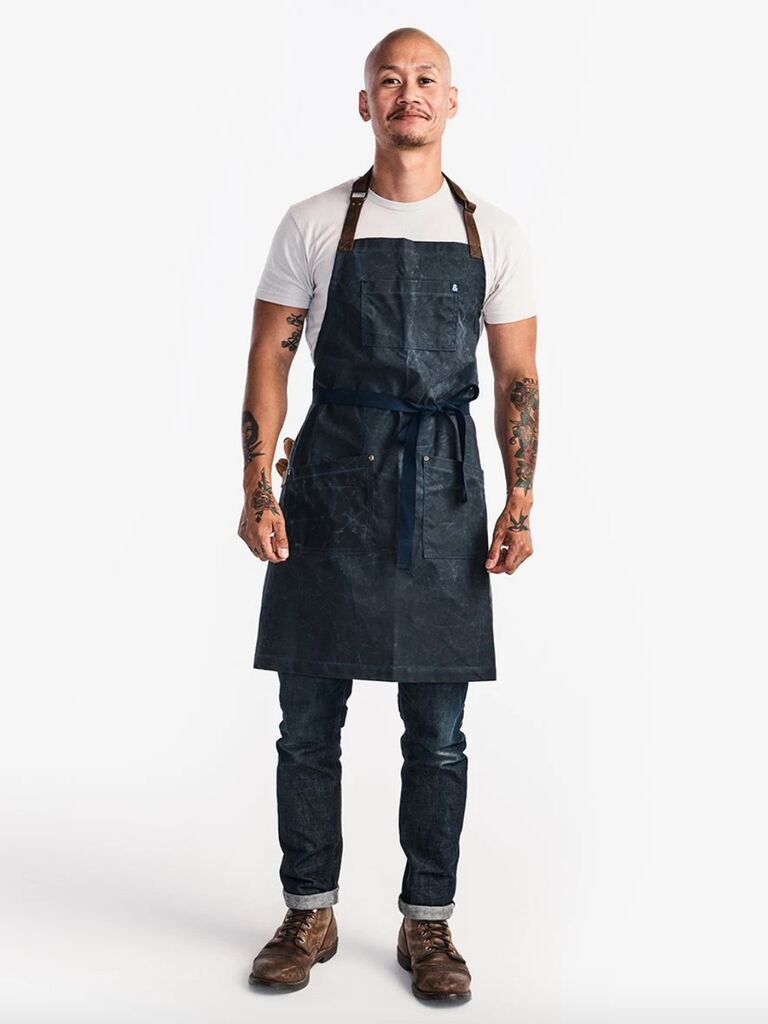 If your partner is serious about cooking, grilling and baking, this is the ultimate 14-year anniversary gift. Hedley & Bennet aprons are trusted by professional chefs everywhere, but this one is extra durable. It's made from waxed canvas and is virtually indestructible. Your partner can confidently wear it all day at the grill or all day in the kitchen.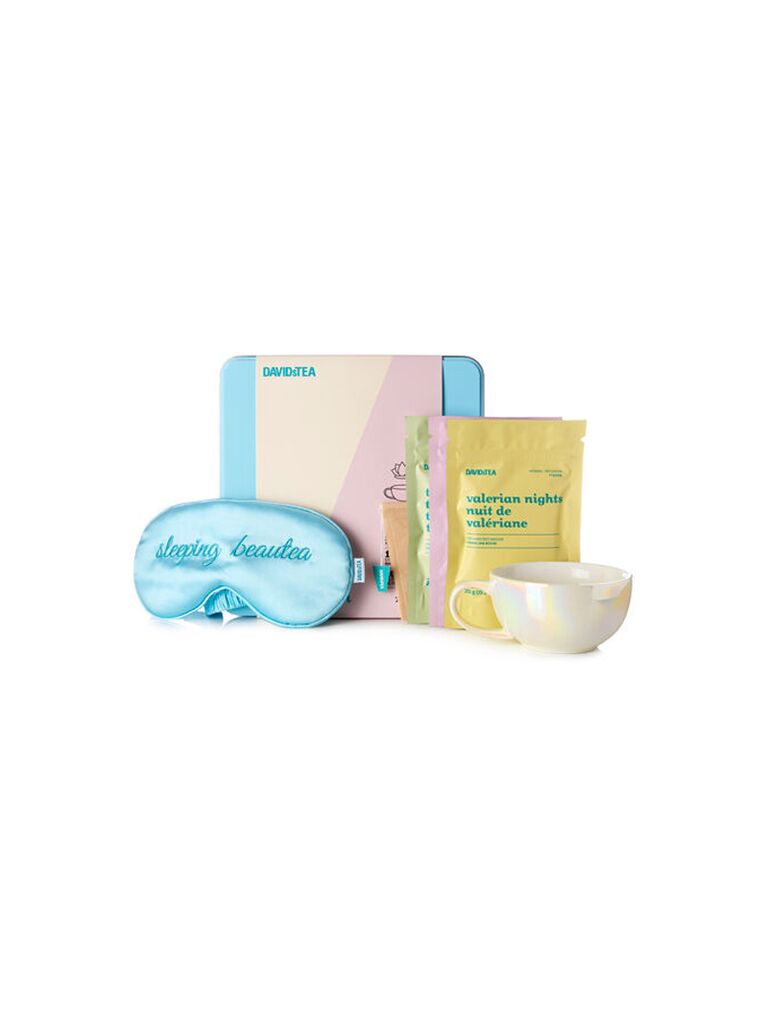 If your partner is always on the go, give them the gift of relaxation. This adorable set comes with everything your S.O. needs for a restful night's sleep: a pretty teacup, a silky eye mask, drawstring filters, and three caffeine-free teas to help them relax and unwind.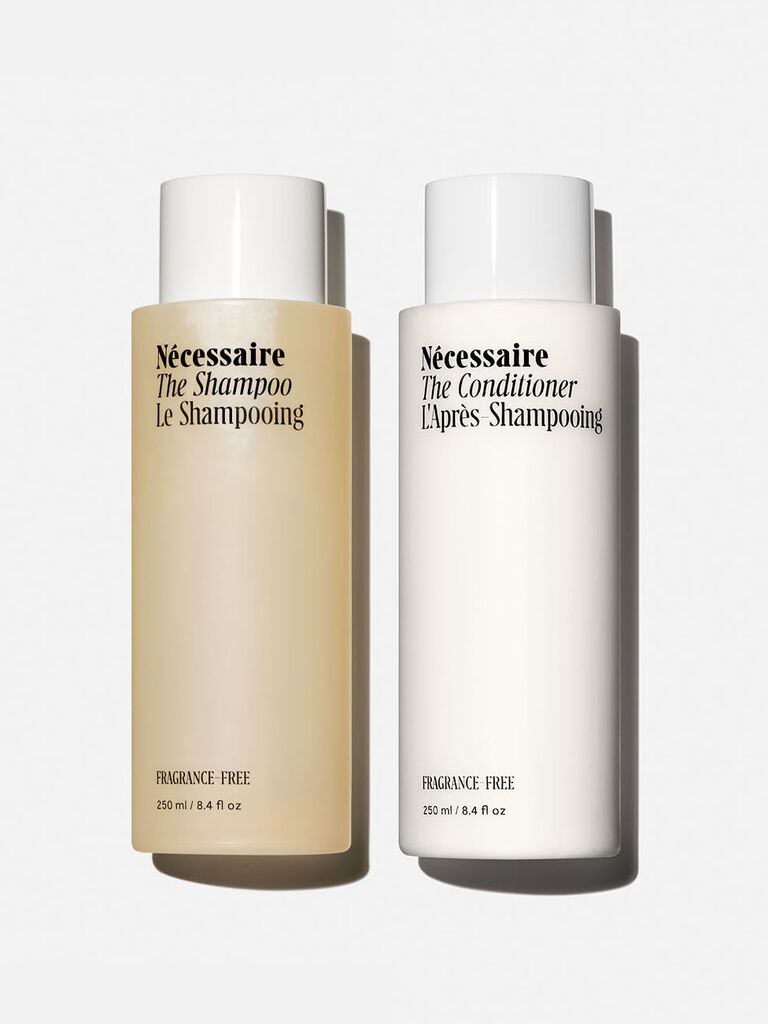 If you're stuck on 14-year anniversary gift ideas for your wife, husband or partner, get them something they wouldn't typically splurge on themselves. Who doesn't love a luxurious set of shampoo and conditioner? This duo was created by the cult-favorite brand Nécessaire and contains a powerful mixture of plants to help detox and soothe the scalp to keep hair happy and healthy. Go ahead—treat your partner.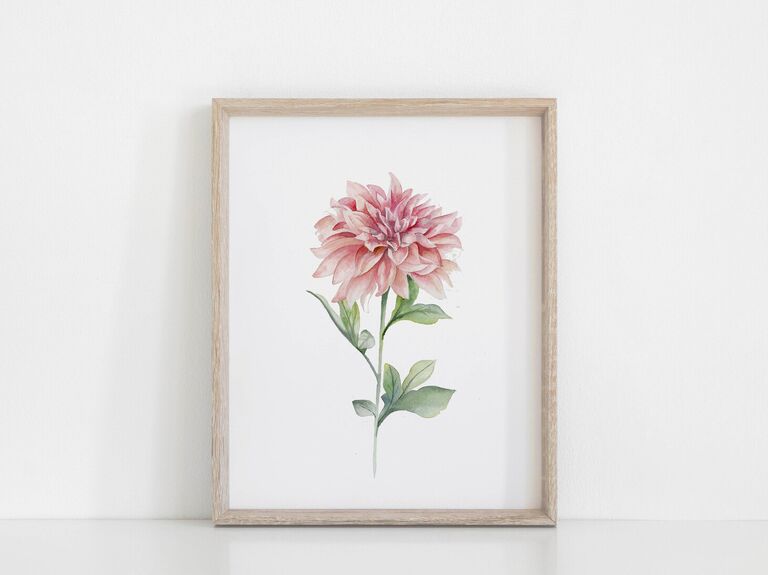 Go for a unique approach to the anniversary by targeting the 14th anniversary flower: the dahlia. Gift your partner this stunning watercolor painting. They can hang it anywhere in the house as a lovely reminder of this joyous occasion.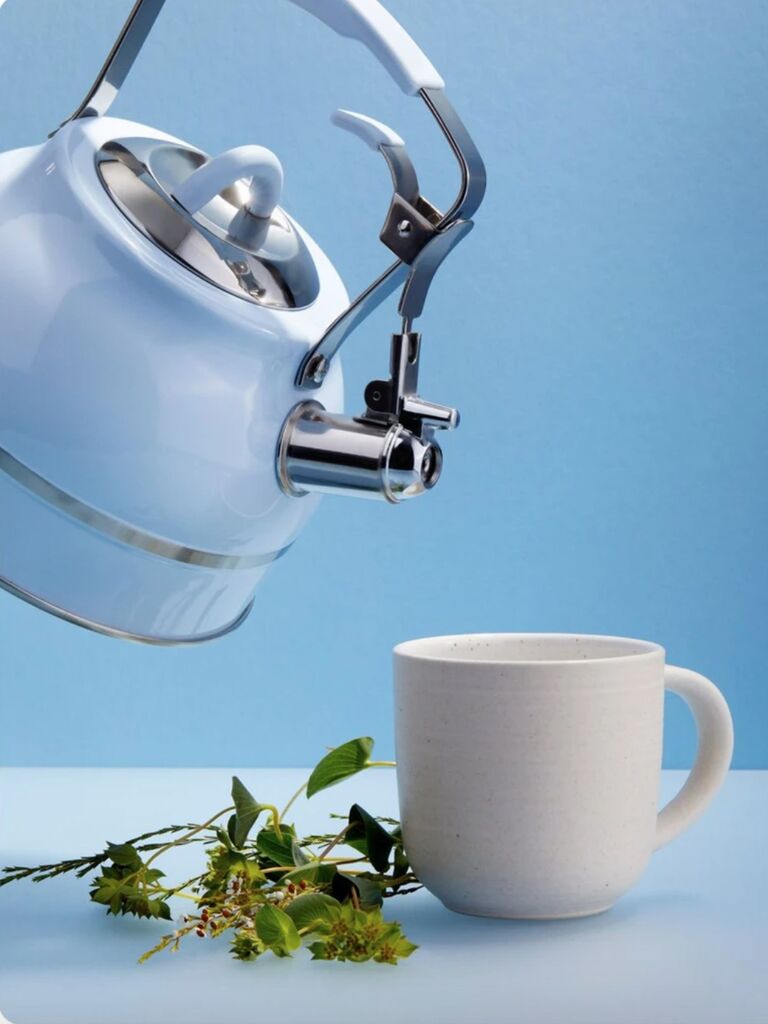 Don't know what to get them for your 14th anniversary? Give them access to a members-only store so they can shop for themselves. Italic is retail space that offers luxury goods from high-end manufacturers without the markup or branding. Get your partner a year-long membership, and they'll be able to shop everything from chic cutting boards to on-trend clothing to leather purses at a serious discount.