The Best Sex Toy You Should Buy Based on Your Zodiac Sign
Take the fates into consideration when it comes to your next sex sesh.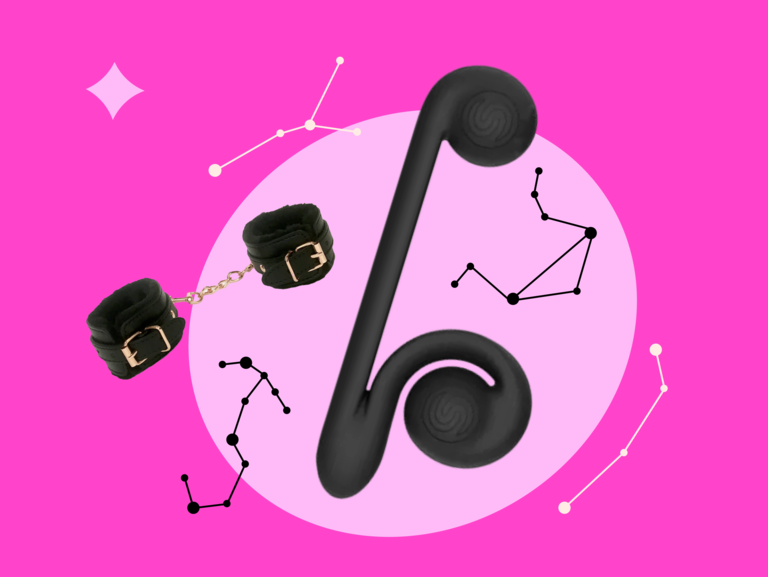 Photo: Babeland; Design: Natalie Romine
We have included third party products to help you navigate and enjoy life's biggest moments. Purchases made through links on this page may earn us a commission.
While you may often look to astrology for lighthearted insights into your personality, relationship and future, your horoscope may also hold the key to your next orgasm. And there's no need to wish upon a star for the answer: Simply scroll below to see the best sex toy for your zodiac sign.
By using the sexual traits of zodiac signs and a bit of knowledge from an expert astrologist, we've found the top vibrator, stimulating accessory or techy toy that the stars deem to be the best sex toy for you. As an adventurous Aries, you may go weak in the knees for shower sex goodies. And the restless Sagittarius might enjoy a toy with plenty of variety. The stars are (figuratively) the limit!
Below, see the best sex toys based on your zodiac sign.
Jump to Your Sign:
Aries (March 21-April 19)
Aries Sexual Traits: According to JKS Astrology, a professional astrologer based in Essex, U.K., Aries are adventurous and passionate. Extra-steamy sex sessions that break you out of the norm are important to an Aries's sexual satisfaction.
The Best Sex Toy For Aries: LELO Smart Wand 2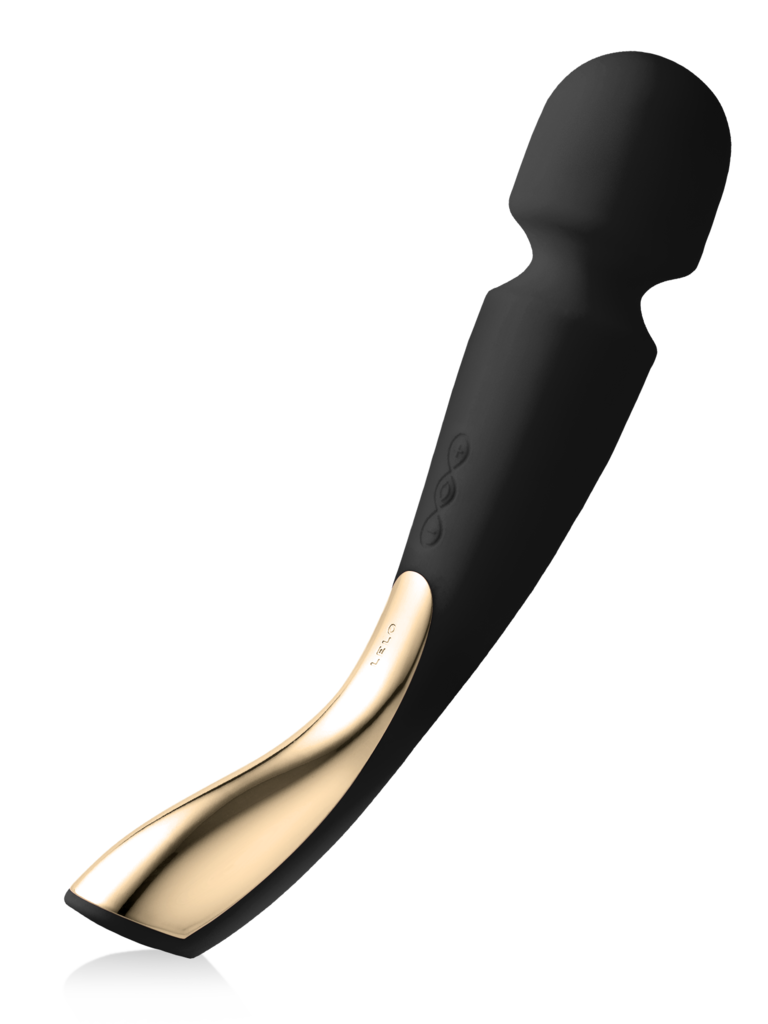 Turn up the heat—and in this case, the hot water—by taking sex out of the bedroom and into the bath or shower with a waterproof vibrator. This luxury wand vibrator from LELO is fully waterproof, but offers tons of additional features, too. These include an extra-long handle (making it ideal for bath, shower and partner use), 10 different massage patterns and a long-lasting charge.
Taurus (April 20-May 20)
Taurus Sexual Traits: Attraction and stimulation go beyond the physical for the Taurus: This star sign can be sensually stimulated by food, art and music, and those elements can enhance their sexual satisfaction.
The Best Sex Toy For Taurus: Lovehoney Juno Rechargeable Music-Activated Vibrating Egg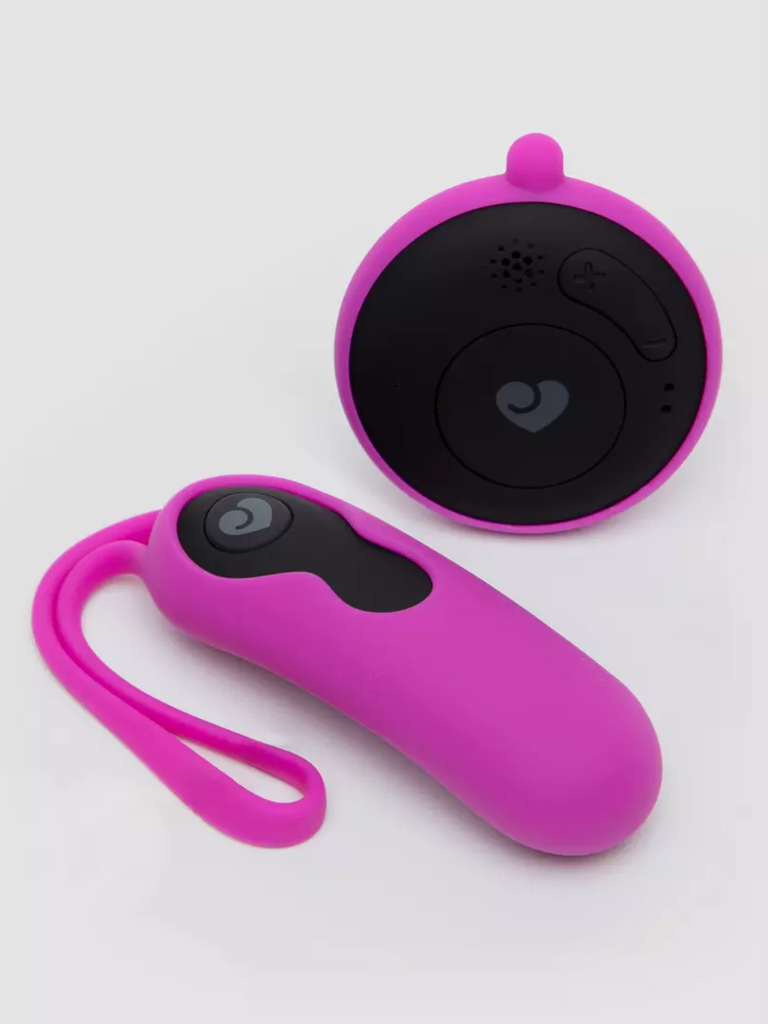 Cue up that dreamy "Bedroom Pop" playlist. This sound-activated vibrating egg buzzes in-sync with the beat of your music and can be used internally, as well as externally as a bullet vibrator. Just place the device's remote next to a music source—be it your Alexa, iPhone or even near a speaker in a darkened bar.
Gemini (May 21-June 20)
Gemini Sexual Traits: "Sex talk or dirty talk is not an issue to them since they are not shy and [are] talkative," JKS Astrology says of Geminis. Flirty and energetic, they're often eager to try new things.
The Best Sex Toy For Gemini: Sex Talk Conversation Deck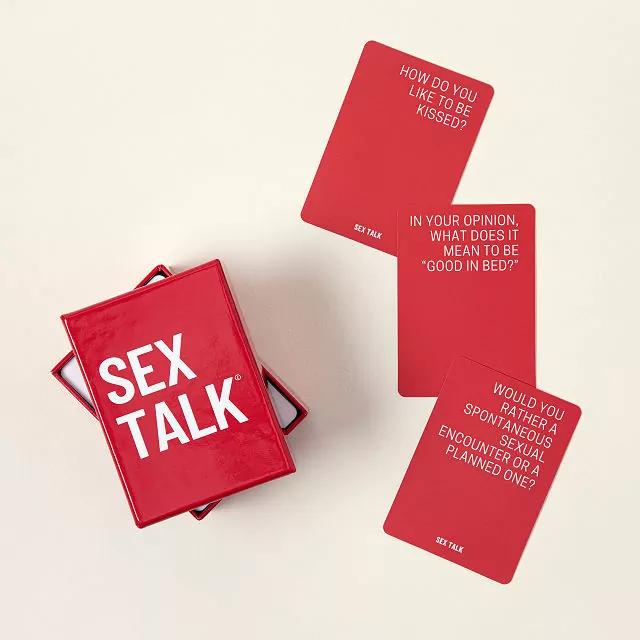 Open up the channels of communication when it comes to sex via this deck of conversation prompts for your and your partner to thumb through. Questions include, "During sex, what would you like to spend the most time doing?" and "What helps you relax so that you can be fully present during sex?"
Cancer (June 21-July 22)
Cancer Sexual Traits: Cancers need to feel safe and secure before they can open up sexually, according to JKS Astrology. Once comfortable, they often reveal themselves to be full of passion and sexual desire.
The Best Sex Toy For Cancer: Date Night In Gift Set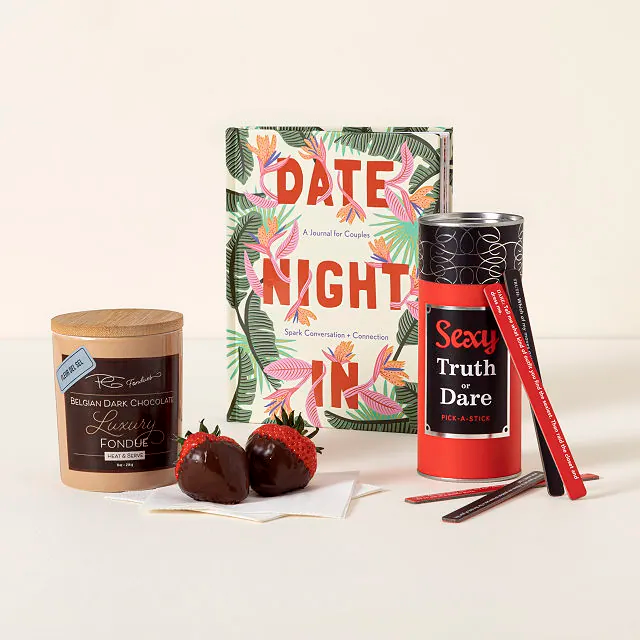 Get cozy and enjoy an intimate night-in with your partner. This gift set, featuring goodies like dark chocolate fondue, a scratch-off movie poster and a sultry truth or dare game, takes all the planning out of date night.
Leo (July 23-August 22)
Leo Sexual Traits: Fiery Leos love to be the center of attention both in and out of the bedroom, says JKS Astrology. While they sometimes may have trouble sharing the spotlight, when wrapped up in romance, they're eager to please.
The Best Sex Toy For Leo: Happy Rabbit Vibrating Strapless Strap-On Dildo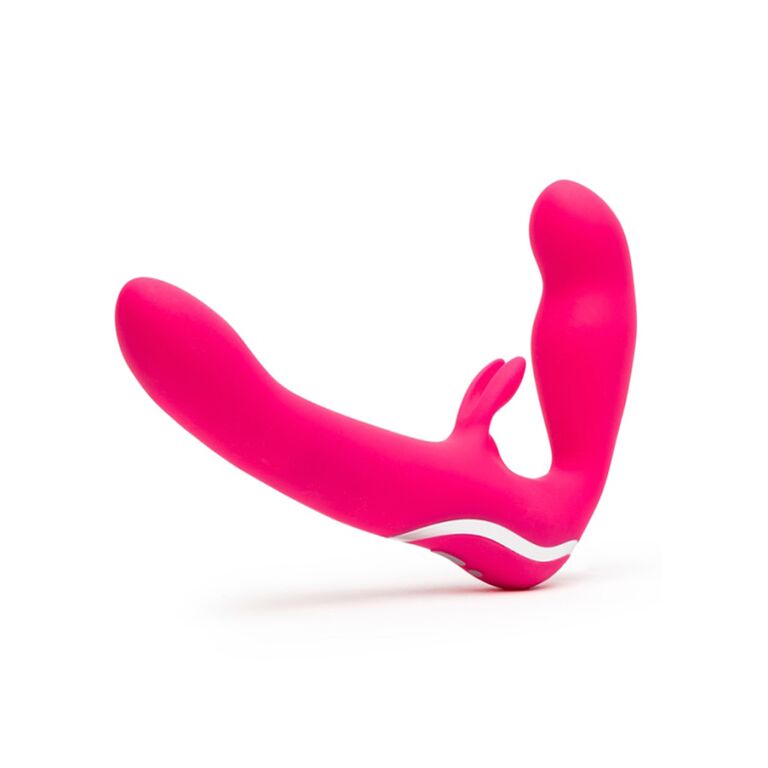 Treat both yourself and your partner to simultaneous, sheet-clenching sensations via this spin on a rabbit vibrator and strap-on dildo. One end is worn internally while penetrating one's partner. (A clitoral rabbit vibe provides extra stimulation to the wearer!)
Virgo (August 23-September 22)
Virgo Sexual Traits: According to JKS Astrology, compared to other star signs, Virgos prefer more time dedicated to foreplay. And they're nothing if not utilitarian!
The Best Sex Toy For Virgo: Snail Vibe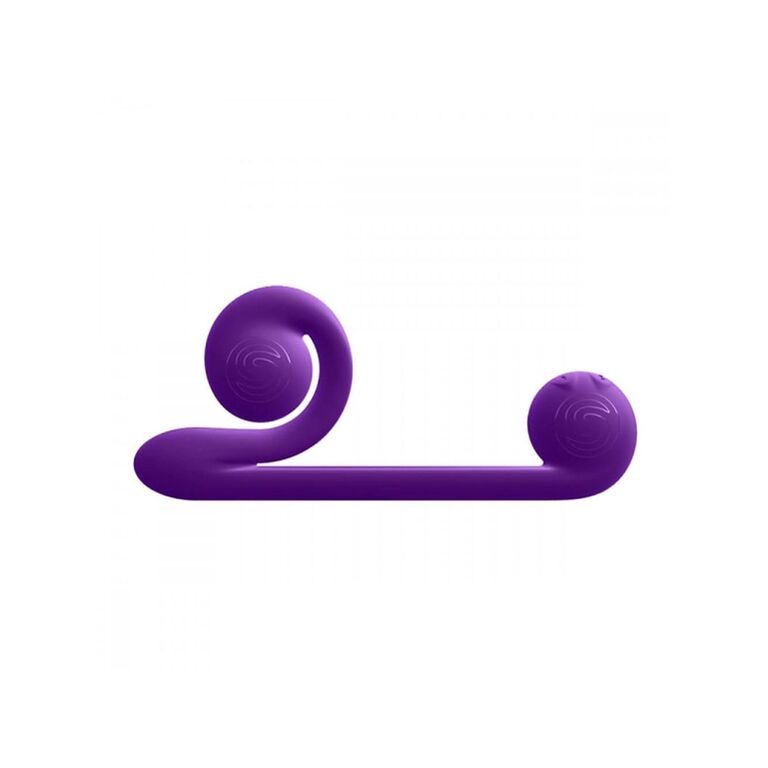 Analytical and science-minded Virgos should consider the highest of tech when it comes to their sex toys. See: the ergonomically designed Snail Vibe. With its clitoral stimulator and internal arm, it provides dual stimulation via two powerful motors and sliding movements that simulate intercourse for a call-into-work-worthy pleasure session.
Libra (September 23-October 22)
Libra Sexual Traits: Intellectual Libras are often mentally stimulated (and turned on!) by visuals. Think: moody art, romantic settings and sensual fashions. And they're always up-to-date on the latest trends—or sex toy must-have.
The Best Sex Toy For Libra: INYA The Rose Clitoral Stimulator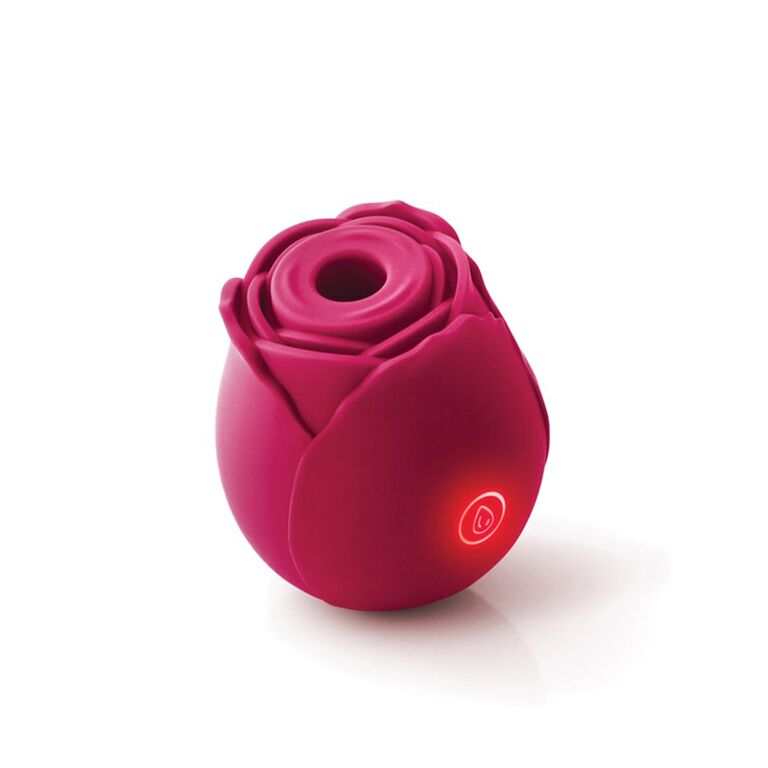 "As soon as the INYA Rose made its appearance on social media feeds, we immediately had people coming into the stores asking for it by name," Lisa Finn, Sex Educator at Babeland tells us of this ultra-trendy, aesthetically pleasing vibrator that provides air suction stimulation.
Scorpio (October 23-November 21)
Scorpio Sexual Traits: Once a deep emotional connection is established for Scorpios, they're known to be highly sexual and open to intimacy, says JKS Astrology. Oftentimes, when they're in a well-defined or committed relationship (i.e. a safe environment), they are more inclined to explore kinks.
The Best Sex Toy For Scorpio: Rosette Restraints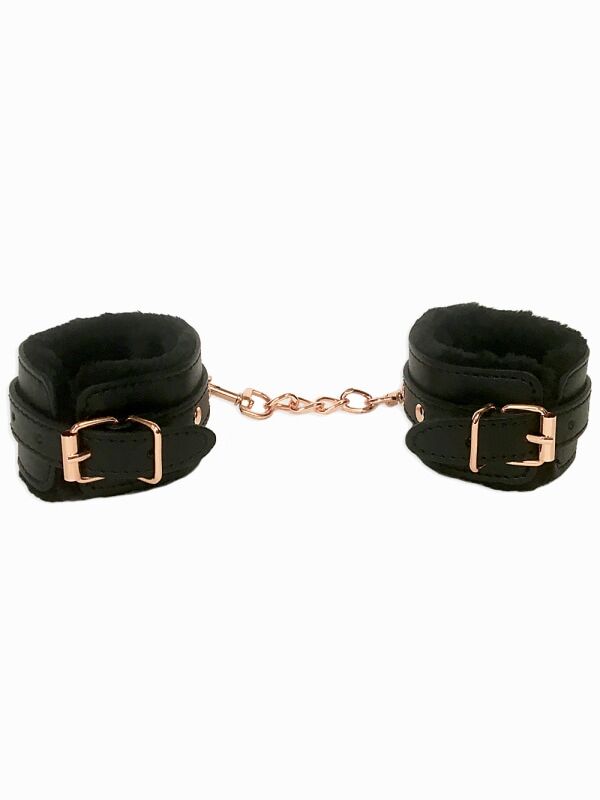 If both partners are interested and consent, try a BDSM accessory that's ideal for beginners. These handcuff restraints feature rose gold-hued hardware that includes a locking buckle and a connector chain that allows wrists to be bound in front, behind or to a bedpost. The cuffs' soft padding also helps ensure comfort and safety. (And dare we say that these handcuffs are sorta...chic?)
Sagittarius (November 22-December 21)
Sagittarius Sexual Traits: A Sagittarius loves to explore—be it the world or their sexual preferences. Playful and free-spirited, they also crave variety, writes JKS Astrology.
The Best Sex Toy For Sagittarius: Angel Flexible Intelligent Warming Vibrator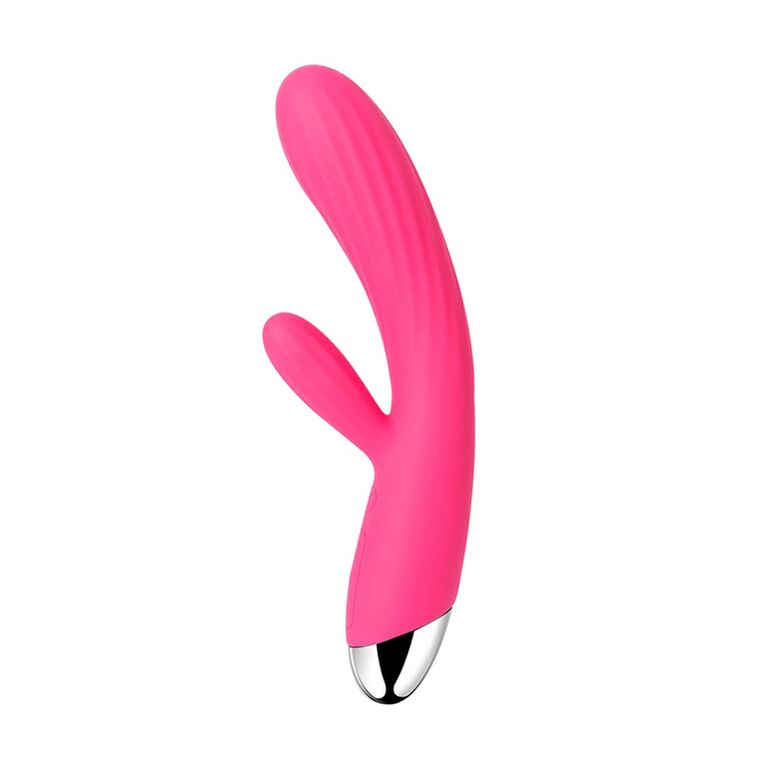 A fire sign like Sagittarius should look to a sex toy that burns just as bright. Well, not burns in the unpleasant way, of course. But one that simply heats up for a next-level experience. Available at Babeland, this warming vibrator features a heating core that can heat up to 100 degrees Fahrenheit for a realistic feel. Plus, the spontaneous Sag will love its versatility: The toy's two strong motors can be used independently or together to mix things up.
Capricorn (December 22-January 19)
Capricorn Sexual Traits: Goal-oriented capricorns are always up for a challenge. And their competitive nature can easily translate to frisky, flirty fun in the bedroom.
The Best Sex Toy For Capricorn: Sex Blocks The Intimate Tumble Tower Game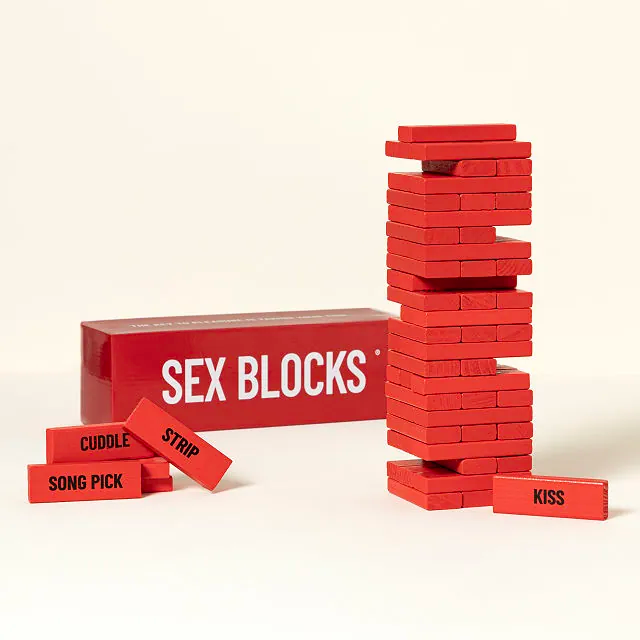 Leave it to a Capricorn to find board games sexy! Although, we're certainly not knocking them—in fact, there is no denying the flirtiness of this adults-only spin on the classic tower game. Players take turns pulling wooden blocks from the tower, taking care not to topple the stack, and completing the sultry actions and prompts printed on the blocks.
Aquarius (January 20-February 18)
Aquarius Sexual Traits: An Aquarius typically isn't one to get overly emotional and might rather observe than share. Voyeuristic (and always consensual) activities might be worth exploring!
The Best Sex Toy For Aquarius: Satisfyer Threesome 4 Vibrator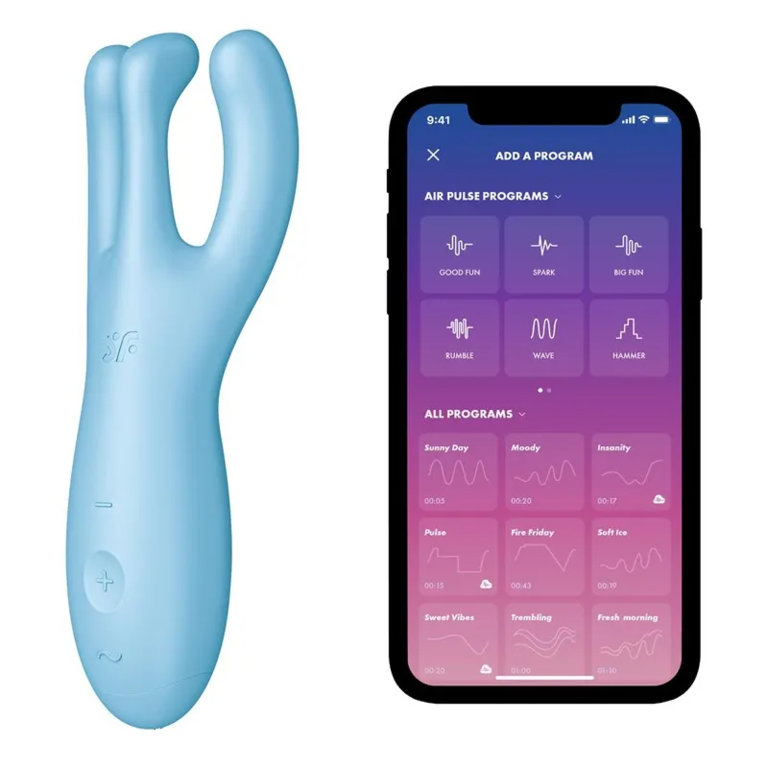 Consider experimenting with having a partner control your pleasure or vice versa with this unique app-enabled vibrator. Its three funky-looking motors are perfectly positioned to deliver simultaneous stimulation to the clitoris and both labia lips. Plus, the free Satisfyer Connect App allows the device to be controlled from anywhere.
Pisces (February 19-March 20)
Pisces Sexual Traits: Romantic and sensitive, Pisces lean more submissive and typically prefer slow, emotionally intense sex.
The Best Sex Toy For Pisces: Bedside Lubricant Warmer & Hands-Free Dispenser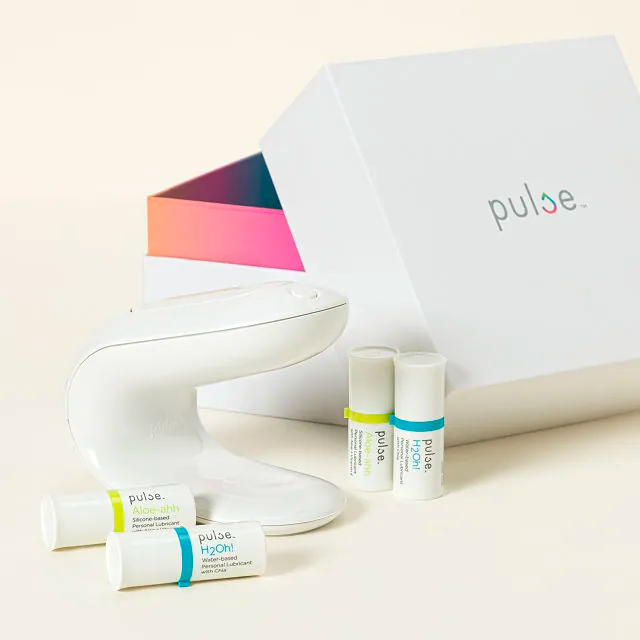 Keep things comfortable for long, intimate sex sessions with this lubricant warmer that dispenses lube at just the right temperature. The device comes with two water-based and two silicone-based lubricants (all of which are hypoallergenic and enriched with natural ingredients like aloe vera), and its hands-free operation will keep things mess-free—so you can focus on things like maintaining eye contact if you're engaging in partnered play.