Boundaries Every Couple Should Set During Wedding Planning—and Why
It's your day, after all.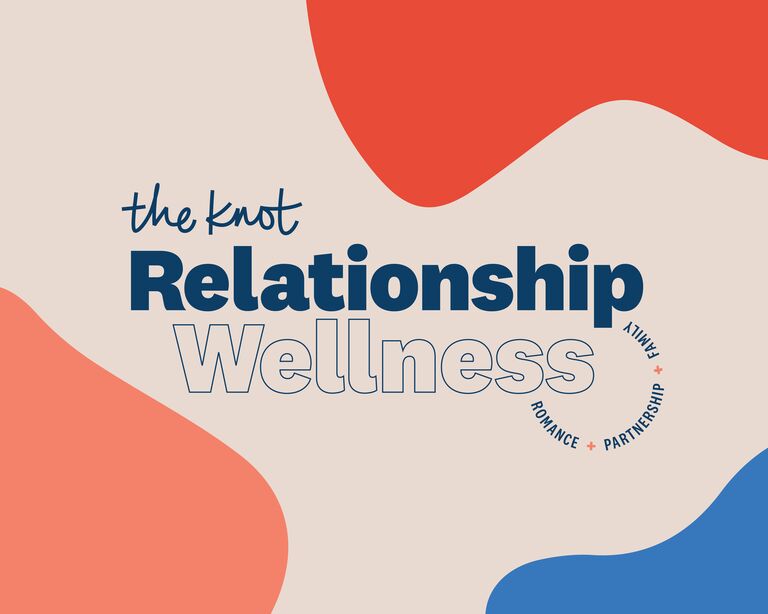 Sarah Evans
My wedding day wasn't one of the best days of my life. So much so, that I always joke that it was a wedding for my family and not the one of my dreams. The most poignant memories I have are of the forgettable cake, taking endless pictures in painful shoes, and getting annoyed because my mom insisted on having a live band perform, while I wanted a DJ.
Looking back, having better boundaries could have made my big day one for the books. At the time, I just didn't know how to please myself and everyone else. I thought putting my foot down about the things I wanted made me disrespectful or ungrateful for the help my family and in-laws provided. Ultimately, that meant I sacrificed the wedding of my dreams because I was pandering to everyone else's needs.
If you're getting married in the near future, think about setting boundaries to ensure your day is memorable and everything you hoped for. We spoke to three experts and they shared thoughts about boundaries when planning a wedding.
Why Are Boundaries Important?
If you want your needs met on your wedding day, then it's essential you communicate them through boundary setting. Boundaries are a way of setting limits, protecting yourself and telling others what's important to you. It is not a way to punish others, but instead an act of self-love.
Not having boundaries can result in different issues propping up during wedding planning and on the big day, says Lynda Gono, certified wedding planner and florist at Lynda's Perfection Creations in Philadelphia. Some common challenges she says brides, grooms and gender-neutral individuals face include arguing with parents over wedding traditions, having people impose their own ideas of what they think you should do on your big day, and issues with how money is spent. She also says the person getting married ends up feeling overwhelmed, feeling disrespected, and as though their voice isn't heard.
Examples of boundaries you could set while wedding planning include:
Avoiding harsh criticism
Respecting your non-negotiables
Sticking to your budget
Respecting the number of guests you set
Create a Plan
Before you can set boundaries with loved ones, you have to know what you want. Imagine what a close to perfect wedding day looks like to you and note the details that stand out to you the most. This includes everything from how your hair will look to wedding traditions you want to uphold. If you've always imagined having someone sing live while you walk down the aisle or your day would be incomplete without a salted caramel wedding cake, make a note.
Not having a plan laid out means you may be easily swayed by what other people want, says Crystal Dailey, certified wedding planner at A Crystal Event in Atlanta. "You won't know which way to go because you don't have a baseline to refer back to," she says. "Don't get me wrong, some of your desires are likely to change as you go through the planning process and that is totally understandable. However, if you don't start with a plan including at least your must-haves and a maximum budget, you will find yourself constantly frustrated and likely not getting much accomplished."
Dailey continues, "When you don't make it known that you are the final decision maker you will find yourself constantly having to fight for approval for things YOU want at YOUR wedding."
That said, sit down with your partner and map out a plan so your wants and needs are top of mind.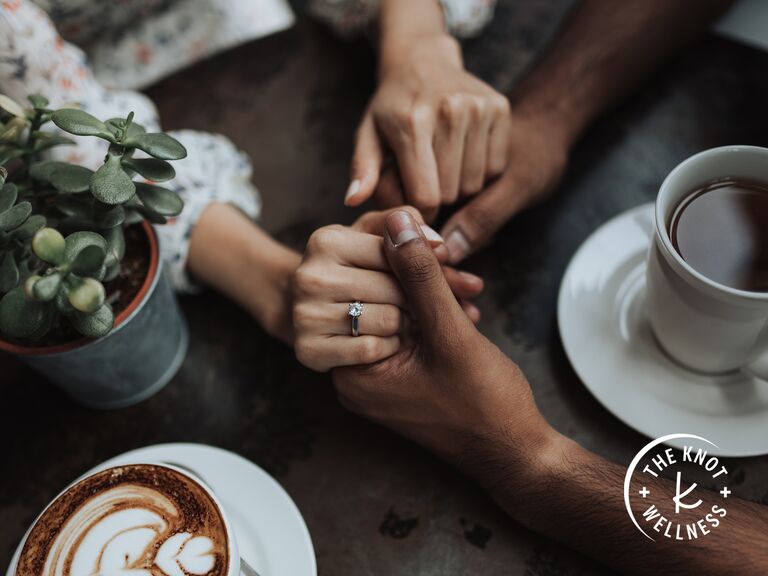 Know Your Non-Negotiables
The second best thing you can do is look at the plan you have for your big day and highlight the absolute non-negotiables or things that are most important to you. These are things you have no wiggle room for and you're not willing to meet in the middle about.
Determining what matters to you the most can also help you maintain control over what you're spending, says Dailey. According to The Knot Real Wedding Study, conducted of over 15,000 couples who got married in 2021, almost half (49%) spent more than they had initially budgeted for.
"Knowing what your must-haves versus nice-to-haves will greatly impact your financial decisions. For example, if you know you want to serve high quality food such as steak & lobster then your food budget is going to be on the higher end of the budget," Dailey says.
Non-negotiables can transcend beyond wedding budgets and color schemes–think about boundaries relating to unsolicited comments, privacy and space too. For instance, you may not want to be notified about anything that isn't going as planned or discussing family drama during wedding-related events may be off limits.
Don't Negotiate Your Non-Negotiables
Once you know what you want, it's time to do the hard part–enforcing your boundaries. You can do this by clearly communicating what you want, be it to your wedding planner or in-laws. Lynda Gono says it's essential that you communicate your boundaries clearly. "Don't beat around the bush. Be clear and direct, this will eliminate people walking all over you," she says.
She continues, "I see a lot of this during weddings, where the mother of the person getting married, family members and/or friends will put their ideas on them and because [he/she/they] are afraid of speaking up, it adds a lot of stress."
This pressure often comes from people who are contributing to the cost of the wedding and thus, feel entitled to have a say in decisions relating to the wedding, says Gono.
This is something I struggled with—I wasn't honest about what I wanted and thought being agreeable was the best route to go since I was getting financial support. So, what are some practical ways to set boundaries? You can communicate what you want respectfully and let the other party know there won't be any room for compromise. If they keep pushing, follow up with a consequence such as having to limit or stop communication relating to wedding planning with them or cutting the conversation short.
It's important you're consistent in upholding your boundaries and you can lean on your partner to help with this if you're struggling, says Michaiah Dominguez, a therapist and relationship coach.
"It may become challenging to hold your ground, but you deserve to have your requests heard and honored. One sure way to have your boundaries disregarded is to give up on them when it gets hard," she says.
Know Your Triggers and Communicate Them
Weddings can be very stressful, which means emotions for everyone may be at an all time high. Know what your triggers are and have a plan for how you'll respond to them when they arise.
What are some examples of triggers? Maybe someone makes comments about your weight and it makes you feel insecure about how you'll look on the big day. On the other hand, perhaps you have a Negative Nancy cousin constantly complaining about how weddings are a waste of money and most marriages end in divorce, amplifying your fear of commitment. You will often know you're triggered by physical ques and changes in how you feel.
"Listen to your body, triggers are felt there first," says Dominguez.
She continues, "sweaty palms, gastrointestinal pains, severe headaches, increased heart rate [and] sleeplessness are among the most common.
Dominguez recommends taking a breather during moments that you're triggered and grounding yourself by focusing on your immediate surroundings. She also says it's ok to give yourself time to process the trigger and the person causing the trigger.
"It's ok to have the difficult yet necessary conversations to confront conflict at a more appropriate time. Most importantly, you have the power of choice. If you have attempted to keep peace to no avail and you're left feeling disrespected, feel free to uninvite folks. This is your day."