Tasty Cocktail and Appetizer Pairings We Love
Which small bites partner best with which sips? Here are five cocktail hour food and drink combos to try.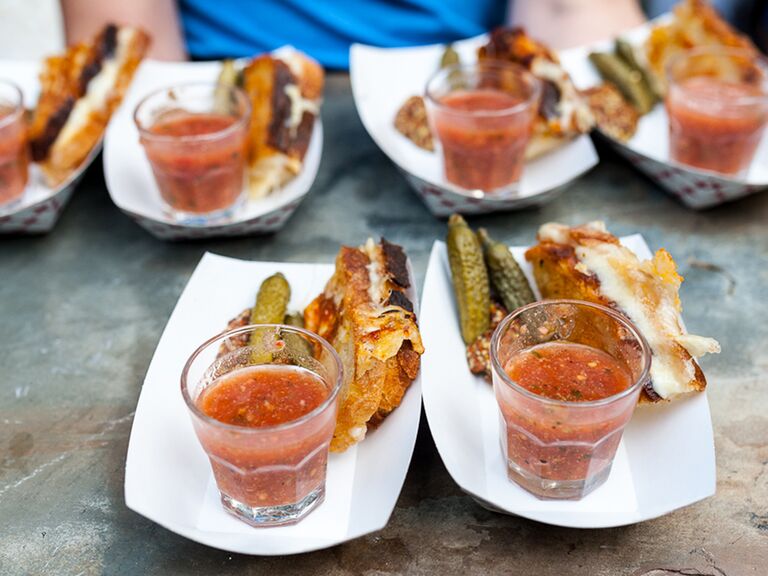 Kristin Chalmers Photography
Wow your wedding guests at cocktail hour with the perfect drink and appetizer pairings. We're talking crowd favorite combos like sliders and beer or tacos and margaritas, so get ready to add some delicious personalization to your cocktail hour lineup. Below, a few of our favorite pairs to inspire your menu.
Fried Chicken Bites & Mini Rum and Cokes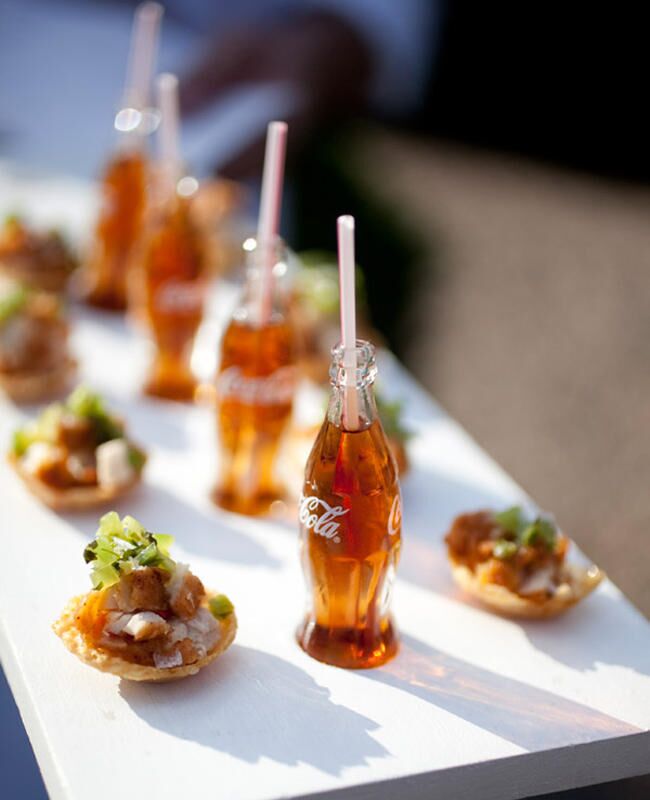 Mouthfuls of crispy fried chicken spooned into edible cups (try Parmesan or lettuce cups) pair perfectly with an ice cold Coke—especially served in mini Coke bottles with a splash of rum.
Mini Tacos & Margaritas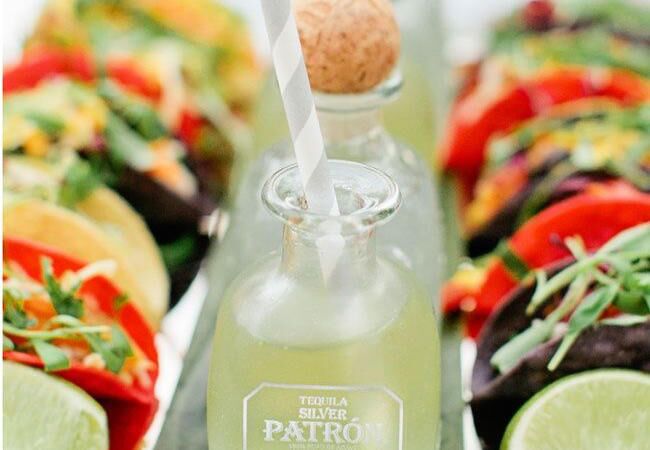 There's nothing like tequila and tacos to get a party going! Wash your taco down with a refreshing margarita, served in mini tequila bottles with a decorative straw.
Crispy Clams & Bloody Marys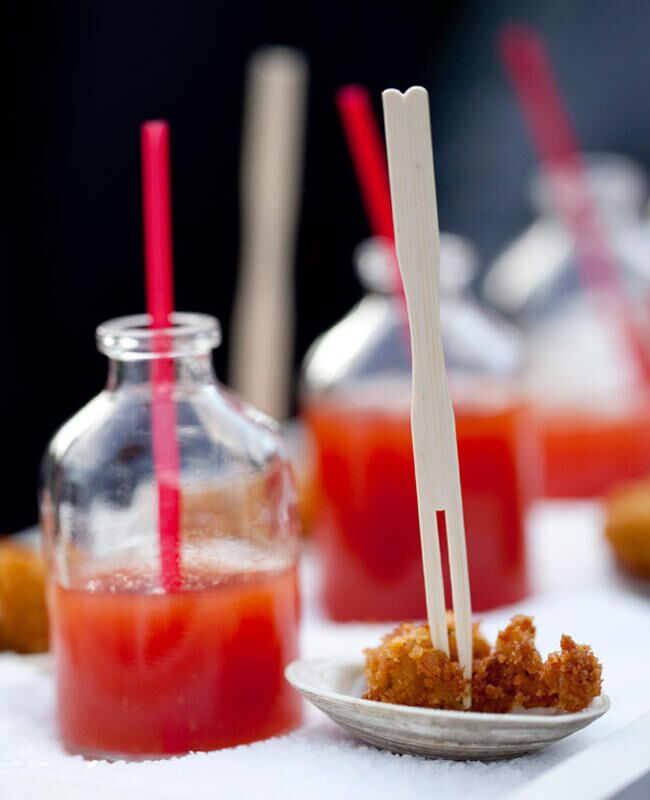 Take your tastebuds to the shore with some crispy fried seafood, like clams or calamari, served alongside Bloody Marys for the ultimate summer pairing.
Burgers & Beer Stein Sippers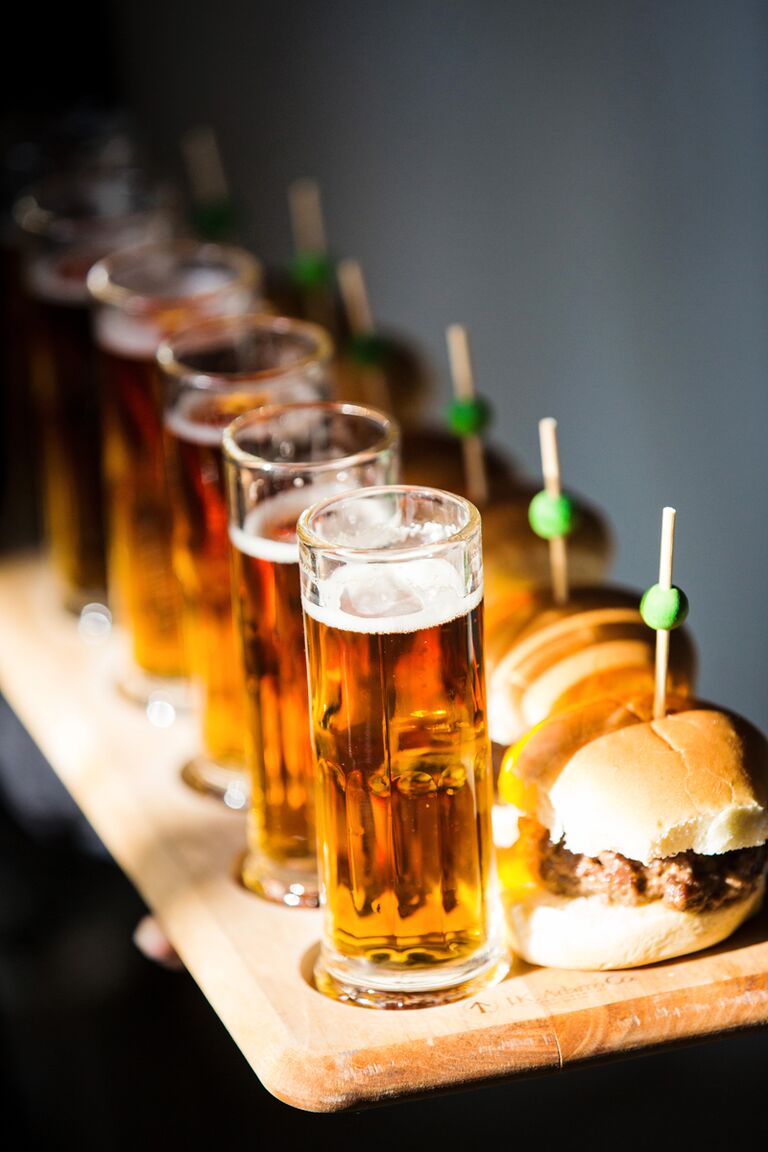 Sometimes, you just have to give the people what they want: Juicy little burger bites with mini steins of your favorite brew will always steal the show (even at a formal wedding).
Grilled Cheese & Gazpacho Soup Shots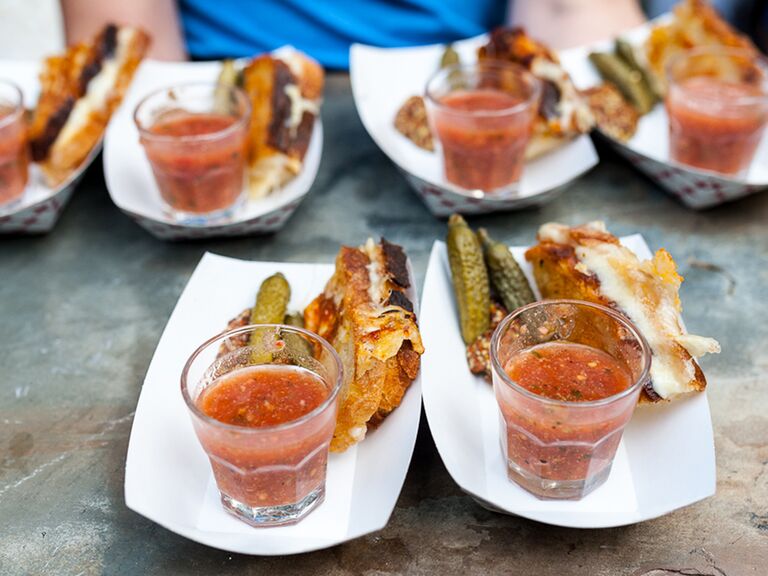 Substitute liquor with chilled soup or gazpacho shooters (tomato-based ones are usually crowd-pleasers) to chase gooey grilled cheese bites.