See the Most Gorgeous 'Game of Thrones' Wedding Photo Shoot Ever
We swear, to the Old Gods and the New, this wedding is epic.
You don't need to be a Game of Thrones lover to be impressed by this styled wedding shoot, but avid fans especially will appreciate the exquisite attention to detail. Bridal salon The Bridal Suite & Special Occasion in Bend, Oregon, collaborated with a crazy-talented cosplayer (someone who dresses up as fictional characters) named Ty and a team of awesome vendors to create an unbelievably beautiful Thrones-inspired wedding spread. Ty posed as Daenerys Targaryen in a gorgeous gown with silver-white hair and a dramatic veil, while her fiancé in real life depicted Jon Snow—flowing brown locks, brooding expression, Longclaw sword (authenticity of Valyrian steel TBD) and all.
Everything, from the jewel-tone wildflowers and calligraphed paper goods to the scarily realistic dragon cake topper and Cersei Lannister–approved goblets, makes this wedding setup at Sparks Lake look straight out of Westeros. These pros seriously went all out (and we're so glad they did). Check out the album here, shot by photographer Christopher Shunk—and don't miss the dragon egg ring box and live owl!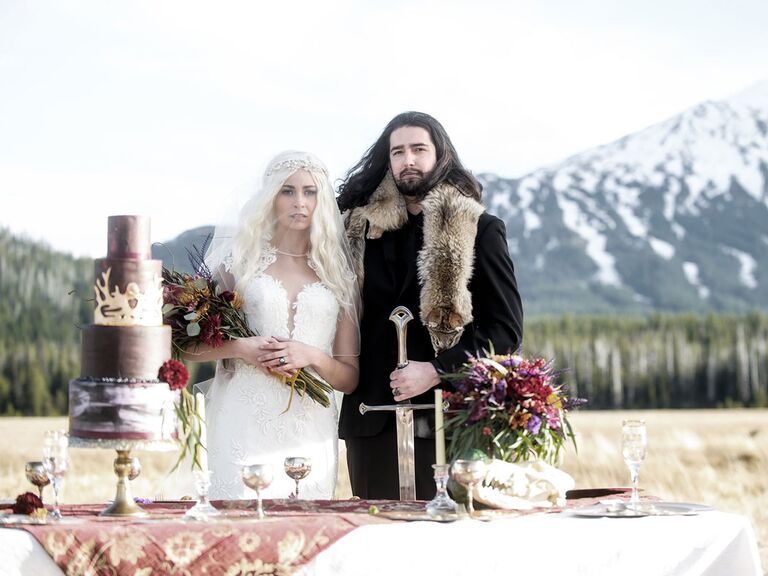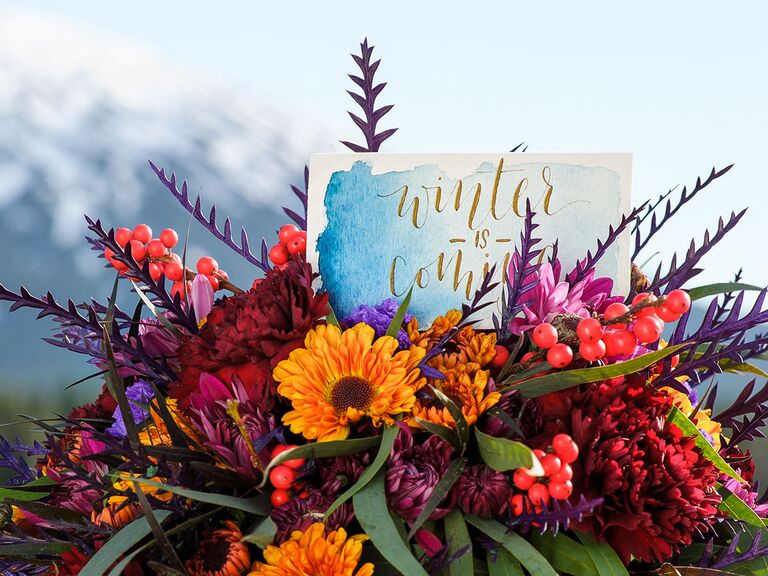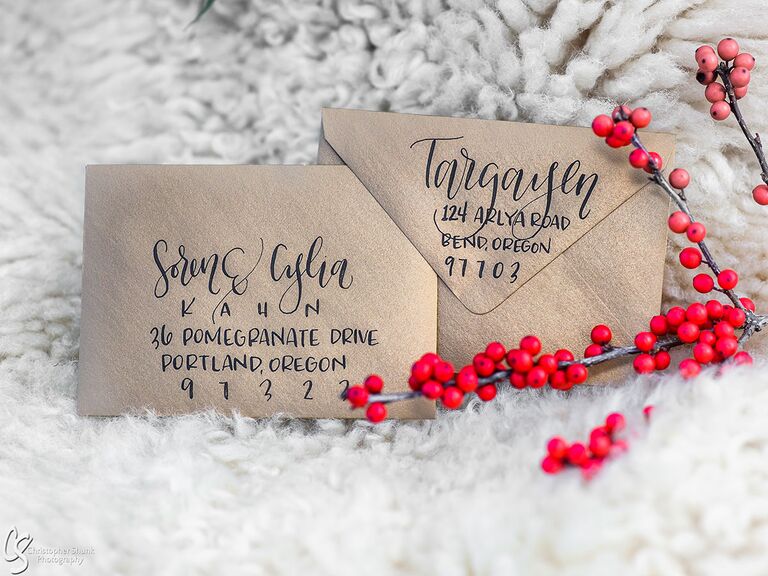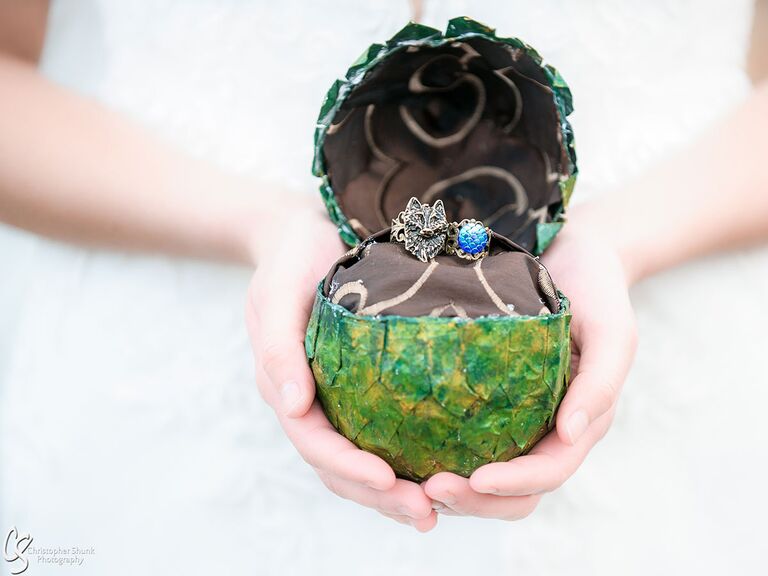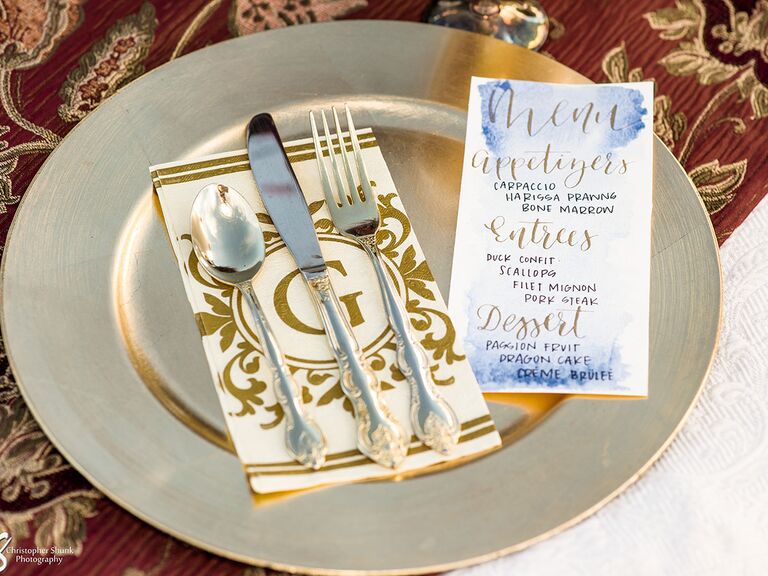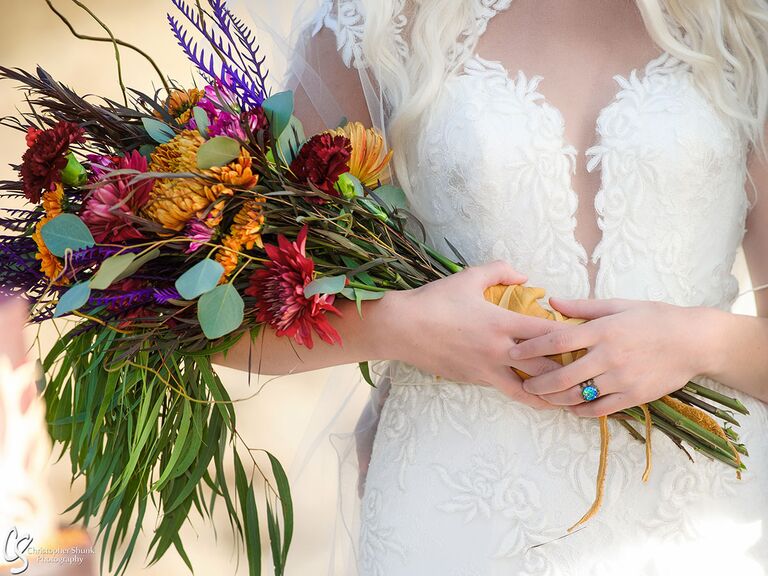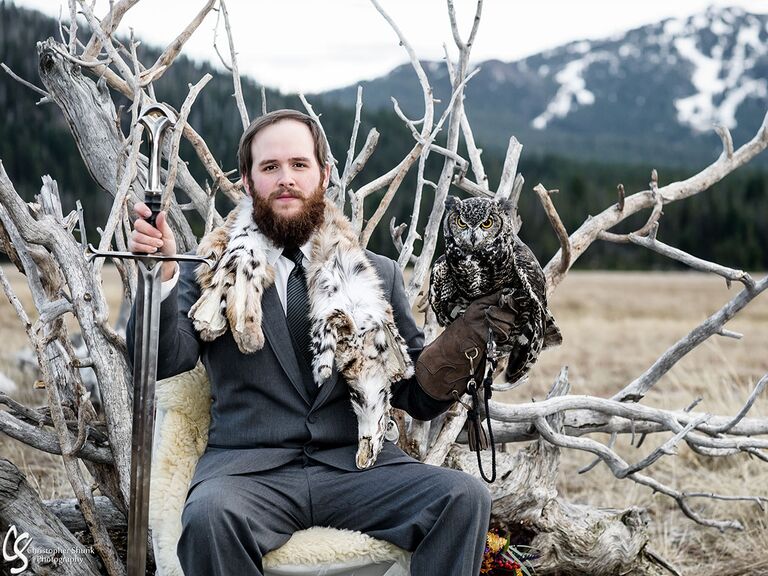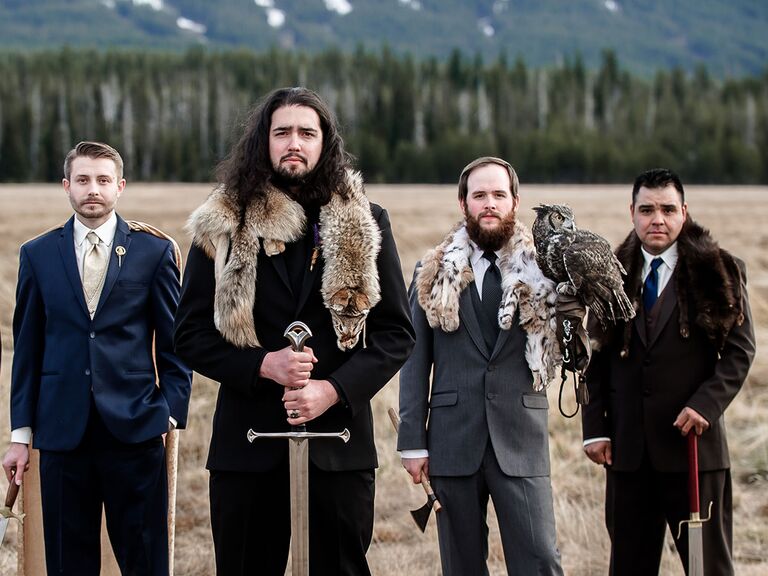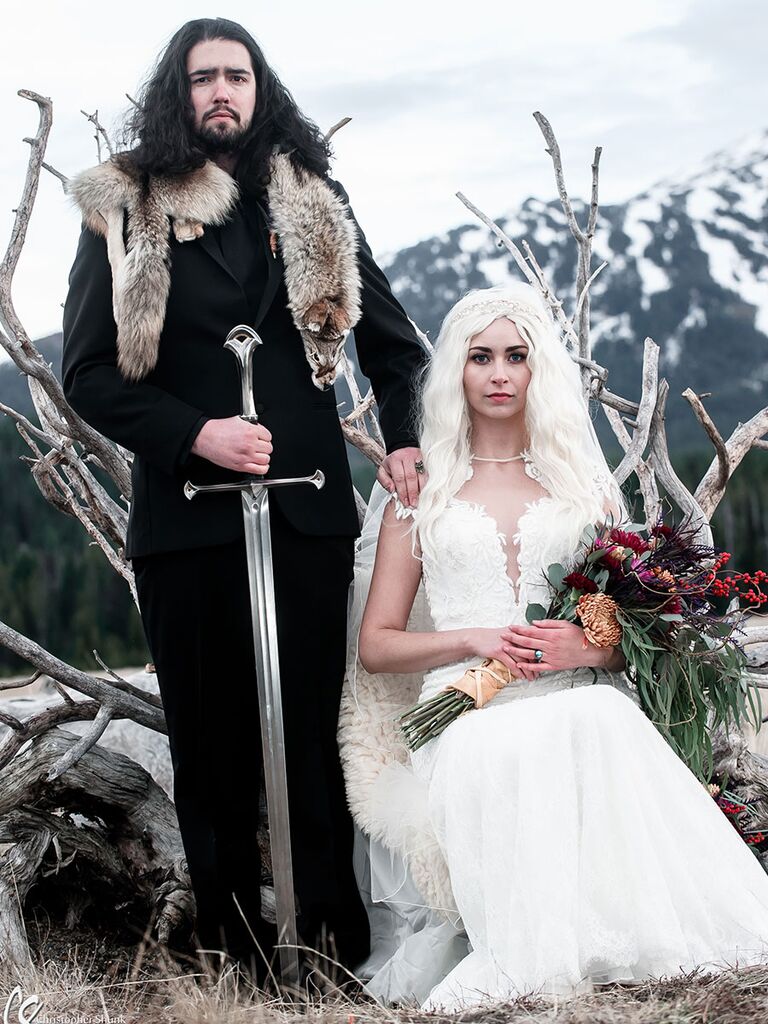 Here's the full list of the pros who brought this gorgeous shoot to life:
Photography by: Christopher Shunk Photography | Wardrobe by: The Bridal Suite and Special Occasion | Flowers by: Woodland Floral | Invitations by: My Fair Letters | Bride Model: Tyty Cosplay | Cake by: Foxtail Bakeshop | Makeup by: Kaelin McDowell Makeup