19 Creative Ways to Ask "Will You Be My Maid of Honor?"
After getting engaged, it's your turn to ask the big question. Check out the most creative maid of honor proposal ideas.
by Audrey Noble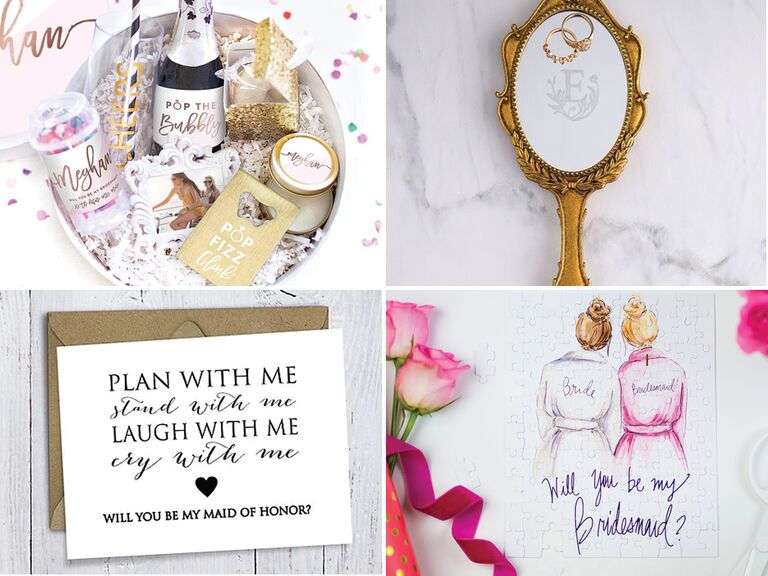 Choosing a maid of honor is no easy feat. She'll be your right-hand woman (or man) leading up to your wedding. Once you've decided whom you want to hold that sacred title of maid of honor, it's your turn to propose—and you have to do it big. Show this person how much they mean to you with something fun and creative. We've rounded up sweet keepsake items we know your special person will love. Scroll down for some ideas on how to propose to your maid of honor.